Last month I made the first review about Redmi AX5. After that, I ordered the new Wi-Fi 6 router from Xiaomi, and here it is.
In this article, I will do the unboxing and speed test of Redmi AX5.
By the way, I have been using another Wi-Fi 6 router from the Chinese manufacturer – Xiaomi AX1800. If you are interested, I can do a comparison to Redmi AX5 and Xiaomi AX1800. Also, I will try to create a mesh system with these two routers.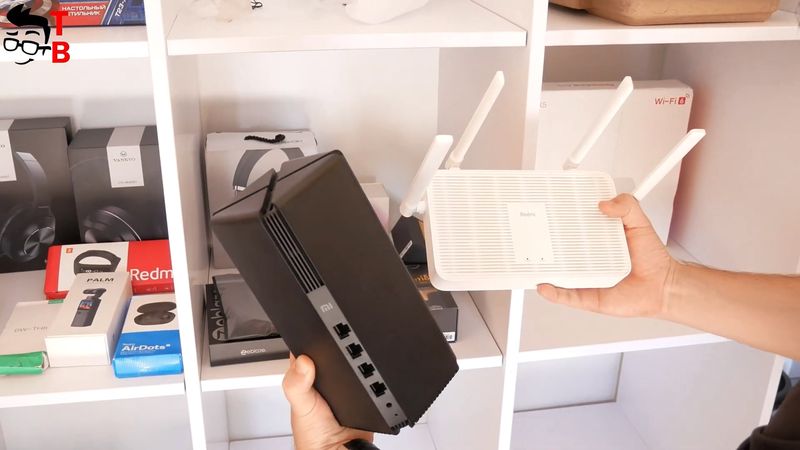 So, let's start the review of Redmi AX5.
Unboxing
First, I want to say that Redmi AX5 is available only in the Chinese version, so all inscriptions on the box are in Chinese.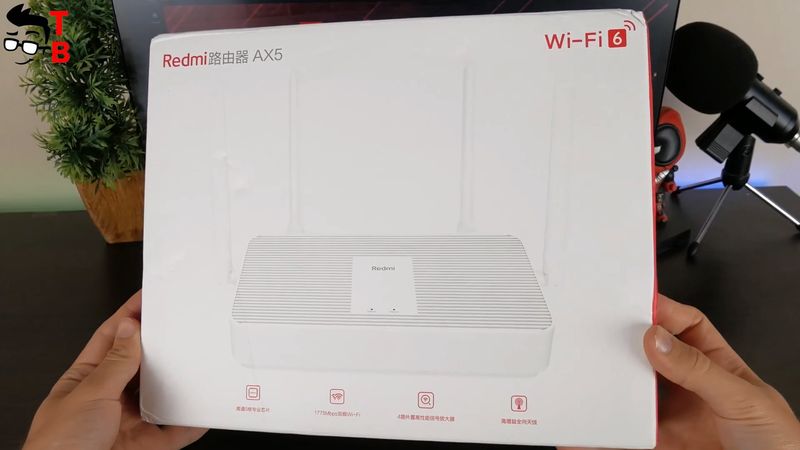 However, if you want you can read the main features of the router, such as Qualcomm 5 core processor, 1775Mbps Wi-Fi speed, and others.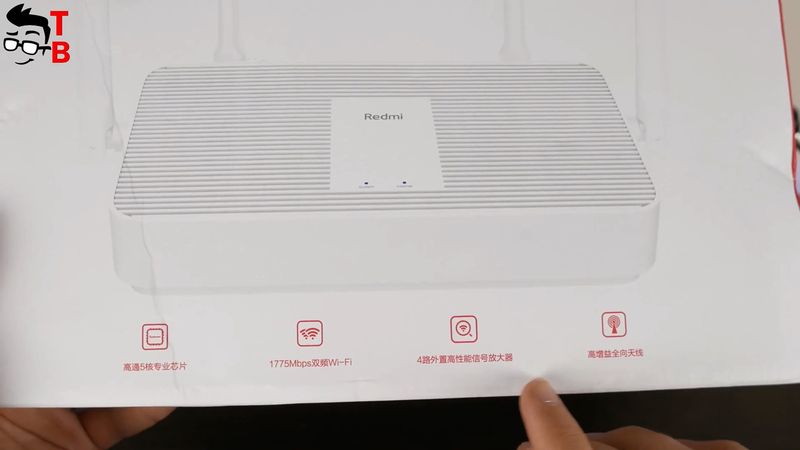 From the other side, I don't know why there is a comparison of the maximum Wi-Fi speed of Xiaomi AX1800 and AC1200. This is the Redmi AX5 router, but not AX1800.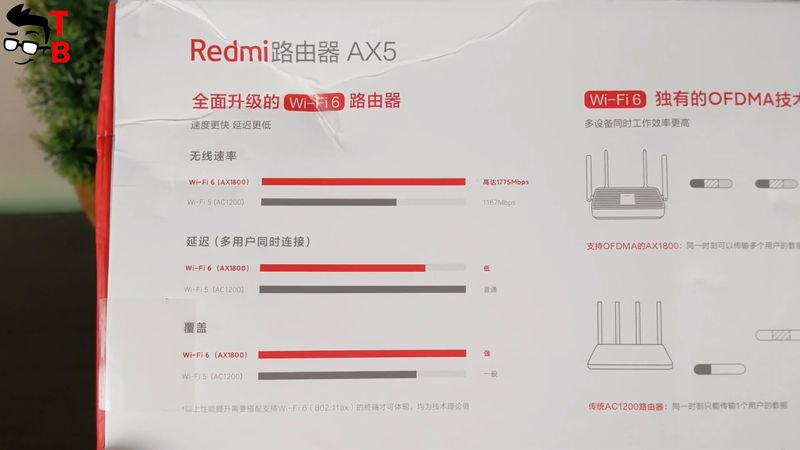 Most likely, this is because Redmi AX5 and Xiaomi AX1800 have the same hardware and performance.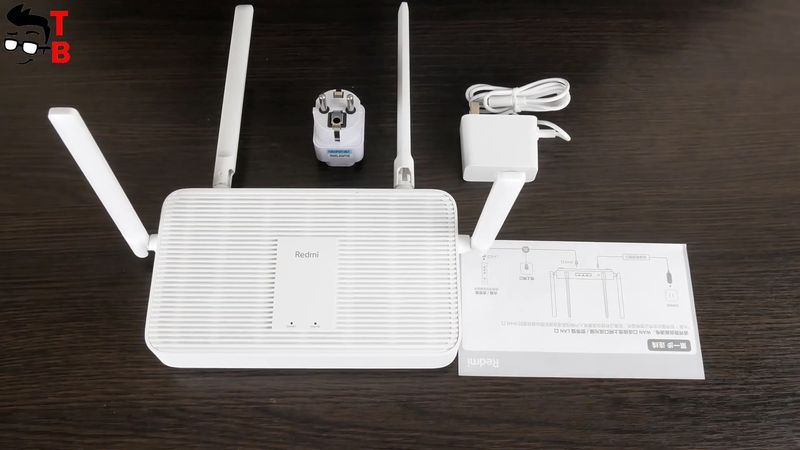 Inside the box, you will find the router itself, power adapter, and user manual. Also, the seller on Aliexpress has added a European adapter for me. That's very nice. I will leave the link to this Aliexpress store in the description under the article.
Design
As I already said, Xiaomi has released two budget Wi-Fi 6 router in 2020. We have already made a review of the first router – Xiaomi AX1800. You can watch it by the link in the description.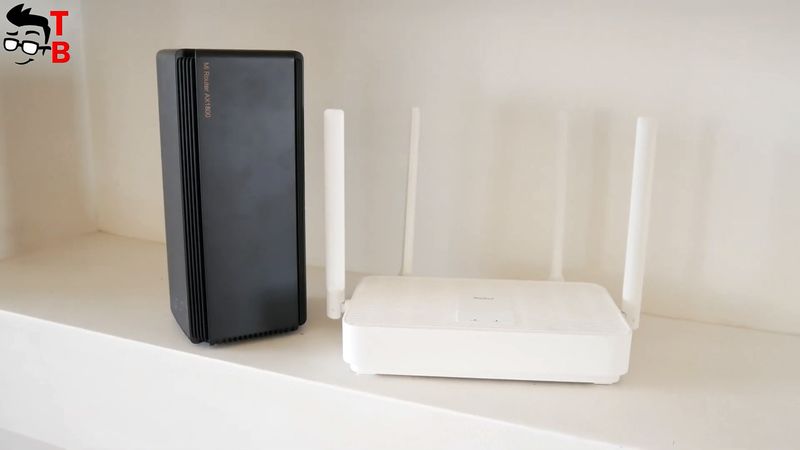 The second Wi-Fi 6 router from Xiaomi looks much different from the first one.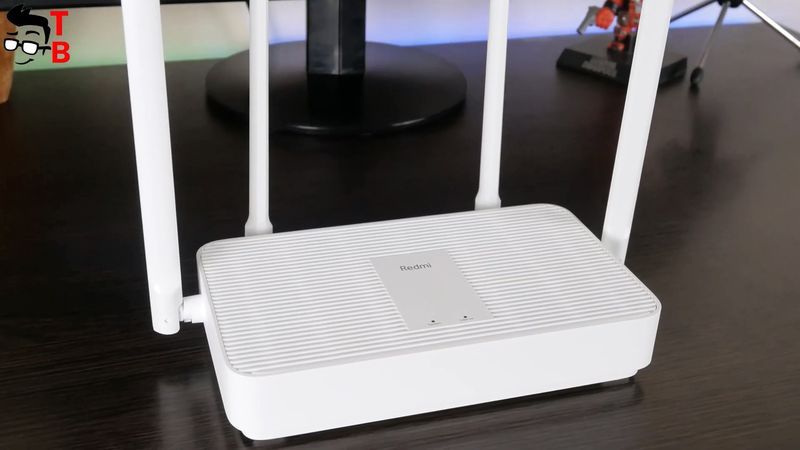 Redmi AX5 has a white body and four external antennas. On the top, we can see two LED lights: power indicator and Ethernet indicator.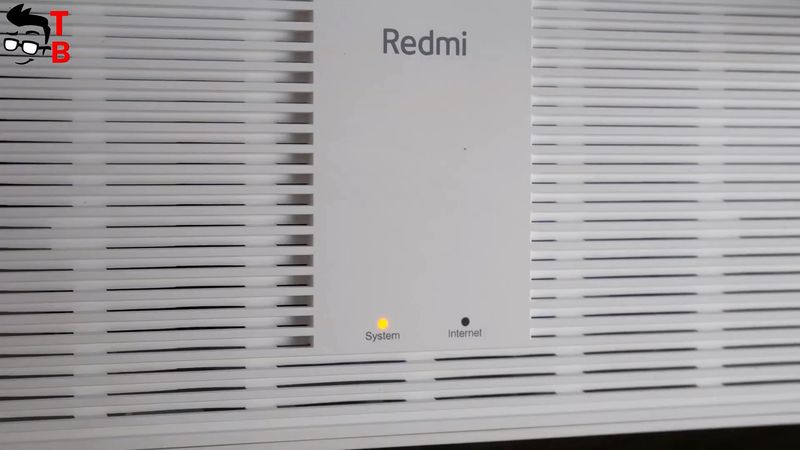 On the back, there is one WAN port, three LAN ports, and a reset button.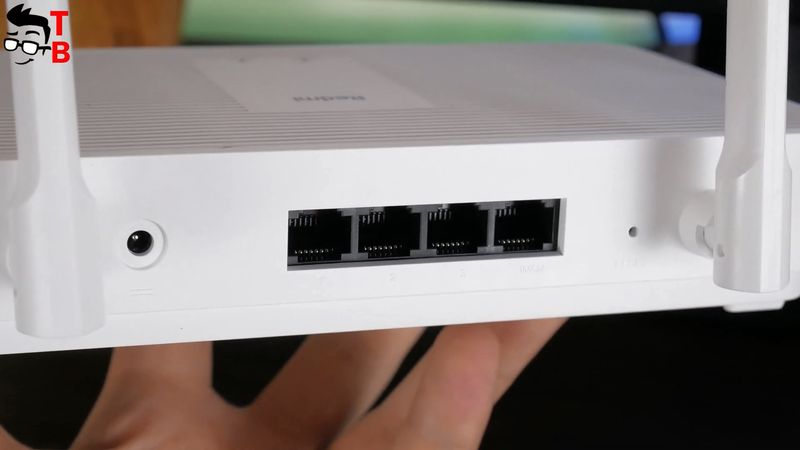 The antennas are not removable.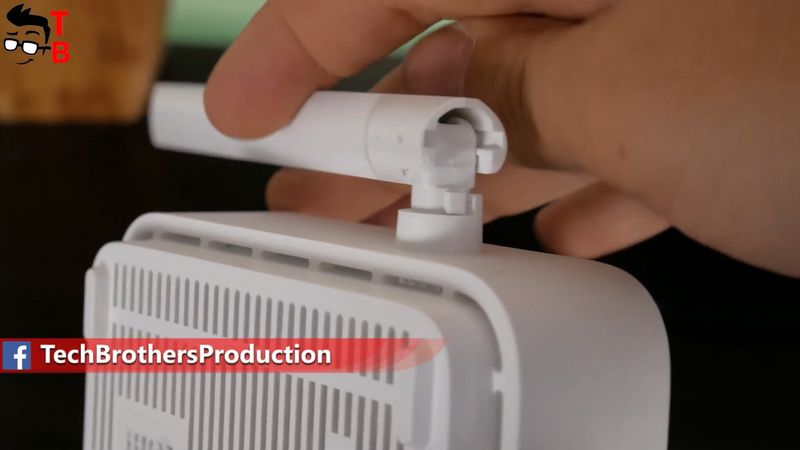 I don't know what else to say about the design of Redmi AX5. It looks similar to many other routers on the market.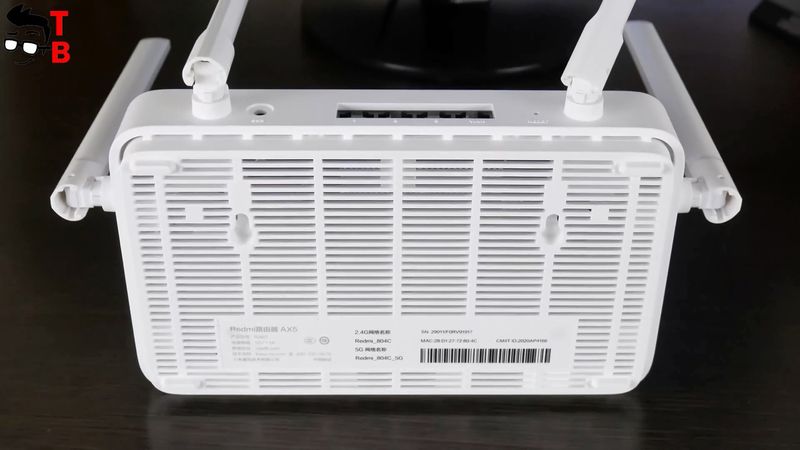 To be honest, I like the design of Xiaomi AX1800 more, because it doesn't look like the router. It is also more compact than AX5.
Specifications and Features
Talking about specifications of Redmi AX5, they are the same as Xiaomi AX1800. The new Wi-Fi 6 router from Xiaomi is powered by the Qualcomm IPQ6000 processor.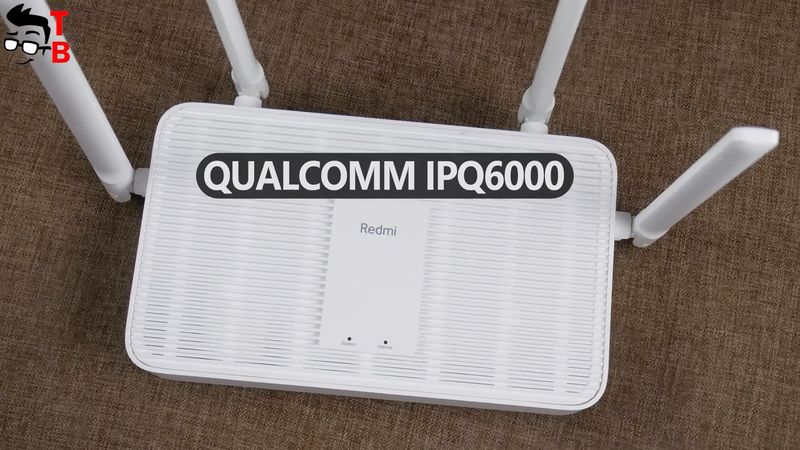 It has four CPU cores and a dedicated NPU core. The router comes 128MB of memory.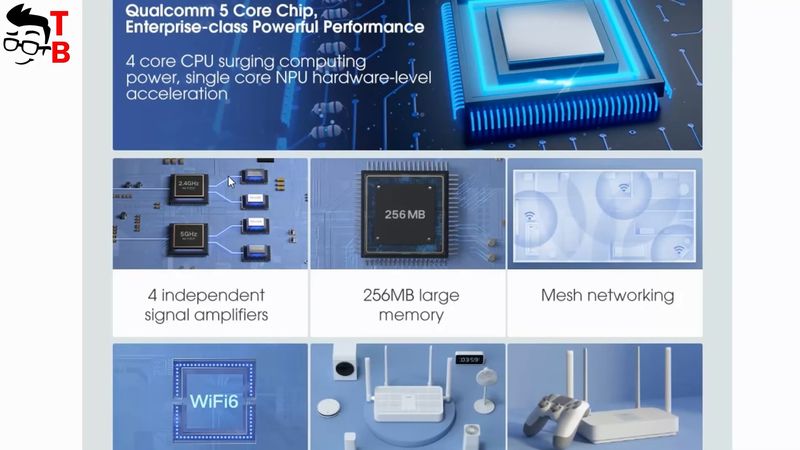 As I already said, Redmi AX5 has four external antennas. Two of them are used for 2.4GHz, while the other two are used for 5GHz networks.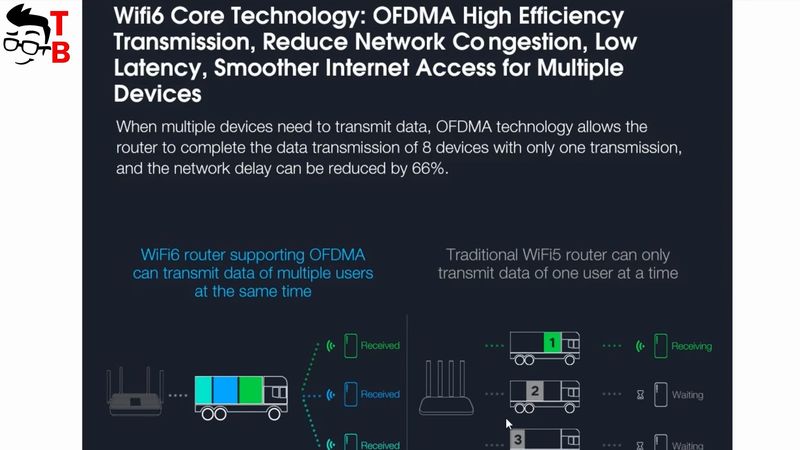 The main features of Redmi AX5 are Wi-Fi 6 and OFDMA support. This technology allows us to transmit data of multiple users at the same time.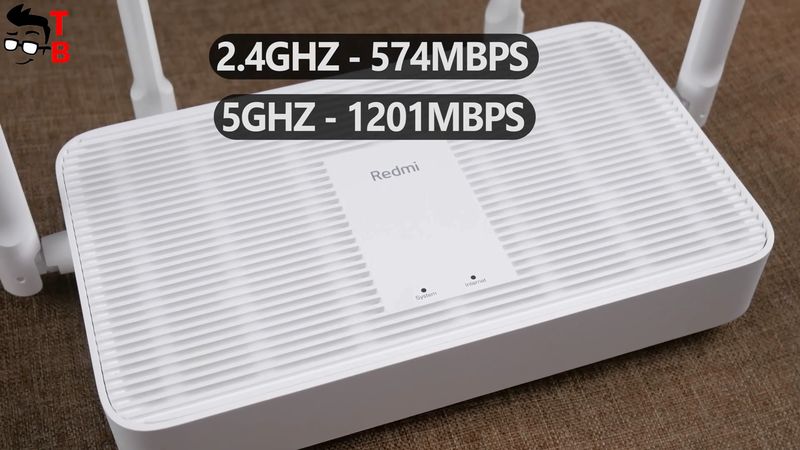 The maximum Wi-Fi speed at 2.4GHz is 574MBps, while the 5GHz network provides 1201MBps Wi-Fi speed.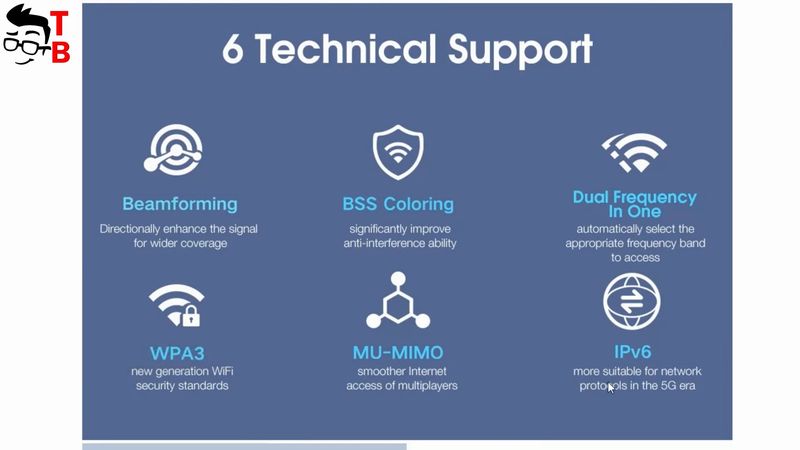 In this picture, you can see that AX5 supports Beamforming, BBS Coloring, Dual Frequency in One, WPA3, MU-MIMO, and IPv6.
By the way, you should know that the Redmi Wi-Fi 6 router supports up to 128 connected devices.
Mi Wi-Fi
Redmi AX5 router has a companion app on the smartphone. It is called Mi Wi-Fi, and it is available on both Android and iOS devices.
In the app, you can see connected devices to the router, upload and download speed, network status. There are also guest devices on the main screen of the app.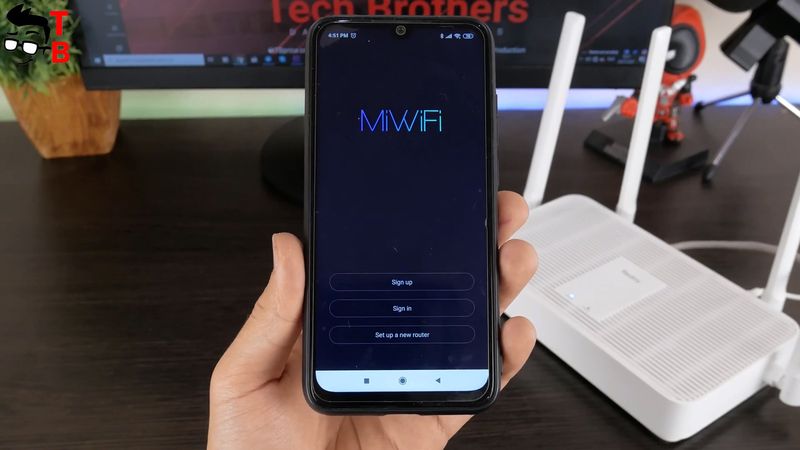 Before using the router, I recommend you to do Wi-Fi optimization. For this, go to Toolbox, and select Wi-Fi optimization.
You can also press on More Tools and find other useful functions, such as Deep speed test, security, photo backup, QoS, Health mode, and others.
If you don't want to use the mobile app, then you can set up the router on your laptop or PC. You just need to open any browser and enter the miwifi.com website.
Here you can see connected devices to 2.4GHz and 5GHz networks.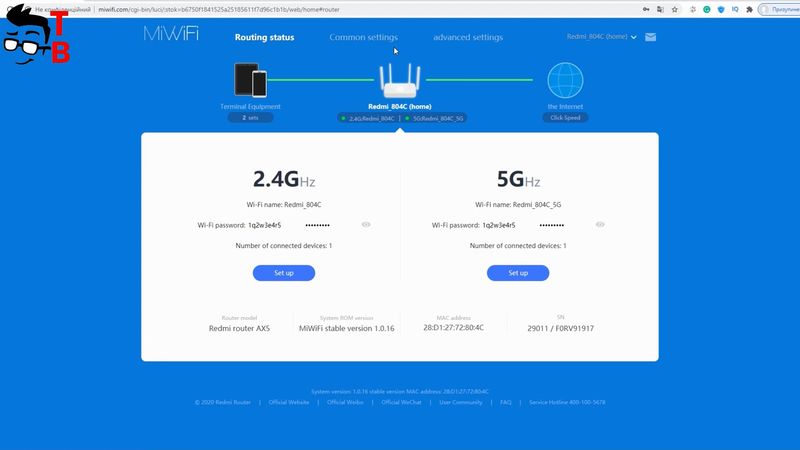 You can also enable Wi-Fi Dual Frequency in One. It is a very useful function. The router will automatically select the best Wi-Fi network for your device.
The other functions are the same as other routers in 2020.
Speed Test
Now let's do a speed test. First, you should know that I have a 100MBPs Ethernet connection. So, the maximum speed can be 100MBps.
Conclusion
Redmi AX5 has really good Wi-Fi speed and coverage for $40 router. Unfortunately, I don't have Wi-Fi 6 devices, so I cannot test the new technologies.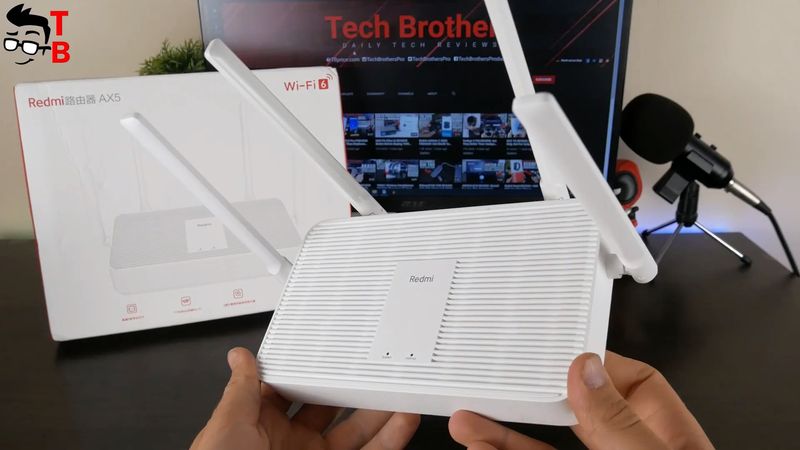 Anyway, if you are looking for a router in 2020, it is better to buy the one with Wi-Fi 6 support, even though you don't have devices with Wi-Fi 6 right now. Your next smartphone will definitely have Wi-Fi 6 support and you can use it with this router.
If you are interested in creating a mesh system with Redmi AX5 and Xiaomi AX1800, write in the comments below.