Right after the first article about Xiaomi AX1800, I ordered this router, and it finally arrived. Now I am ready for unboxing, hands-on review, and speed test.
If you know nothing about this device, then I will tell you about its features. Actually, it has two main features – low price – about $50, and Wi-Fi 6 support. I also like the design of this router.
So, let's start the review with the unboxing.
Unboxing
This is the box of Xiaomi Mi Router AX1800. As you can see, the inscriptions are in Chinese, because the router is sold only in China. There is no global version yet.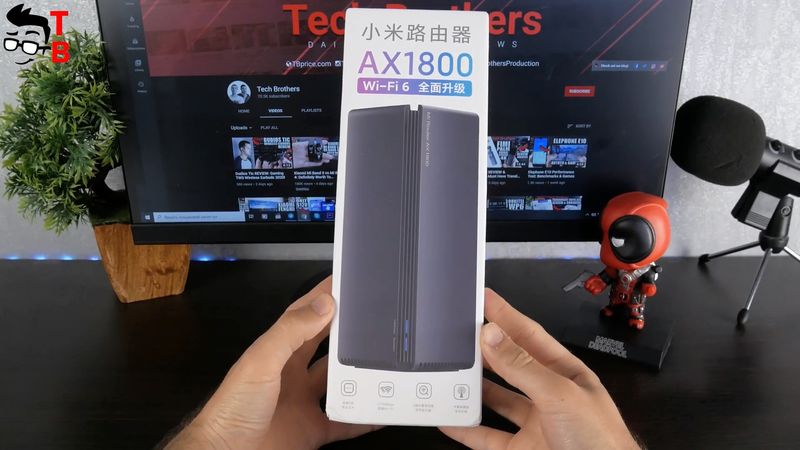 Inside the box, there is a router itself, user manual in Chinese, power cable, and Ethernet cable.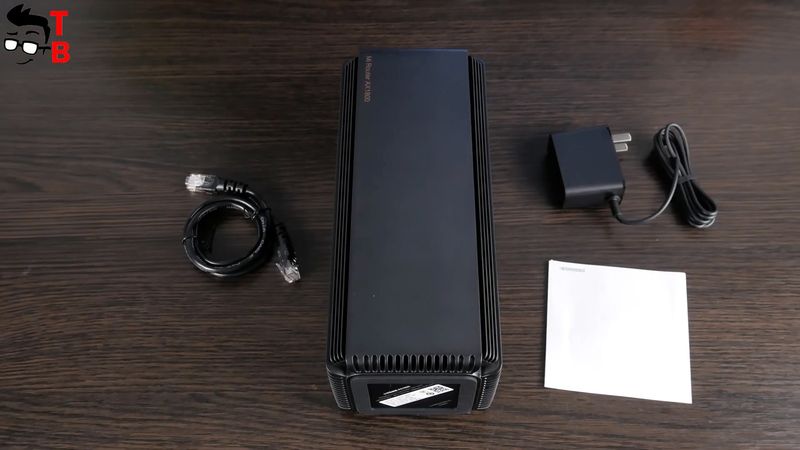 Now, let's look at the design of the new Xiaomi router.
Design
As I already said, the design is of the main features of Xiaomi AX1800. It doesn't look like other routers.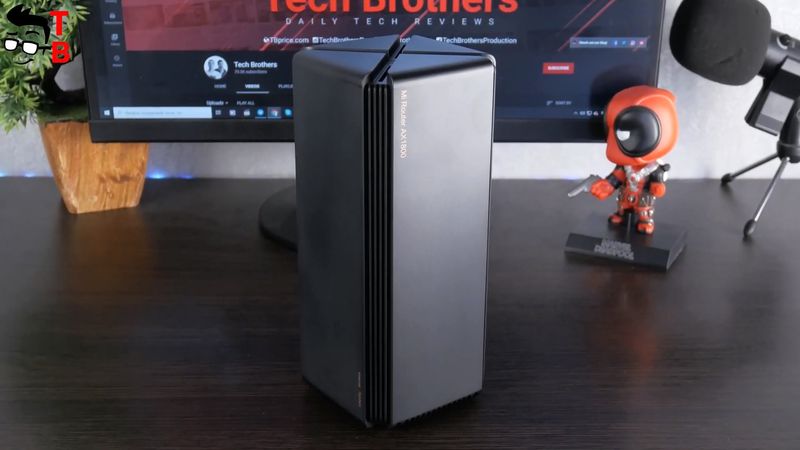 Actually, it has similar dimensions and appearance to Xiaomi AC2100. We have tested this router some weeks ago. You can watch the article about it by the link in the description.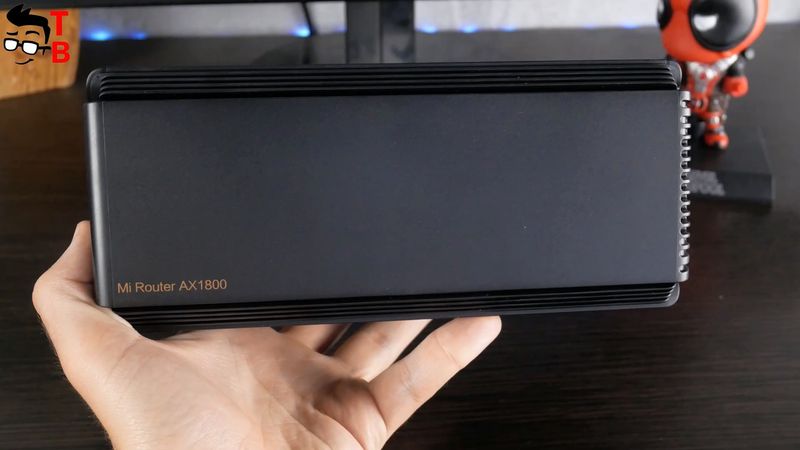 However, Xiaomi AX1800 is not round, but square.  As you can see, there are notches in the corners, and I think built-in antennas are there.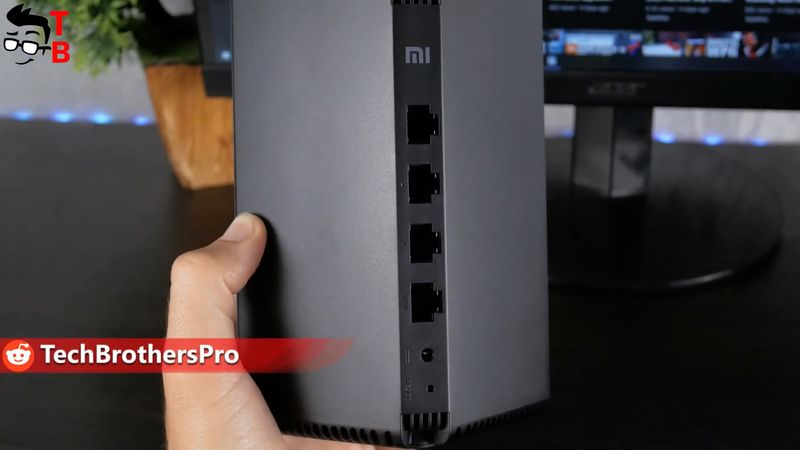 One of the corners has a Mi logo, WAN port, and three LAN ports, as well as a power supply and reset button.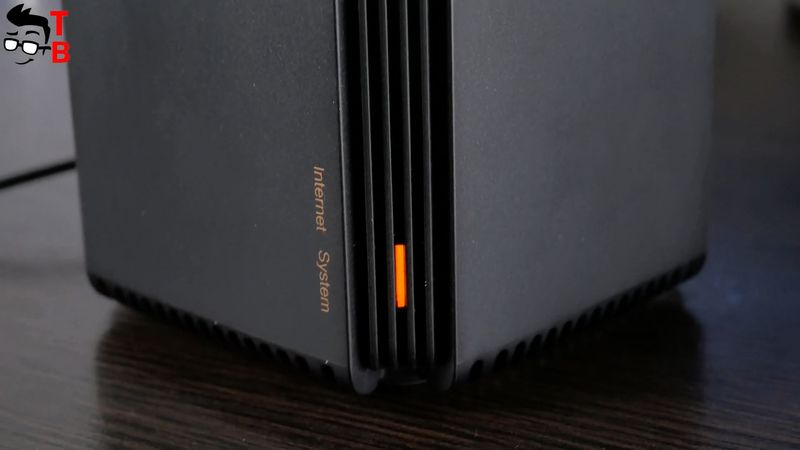 On the other side, there are two light indicators.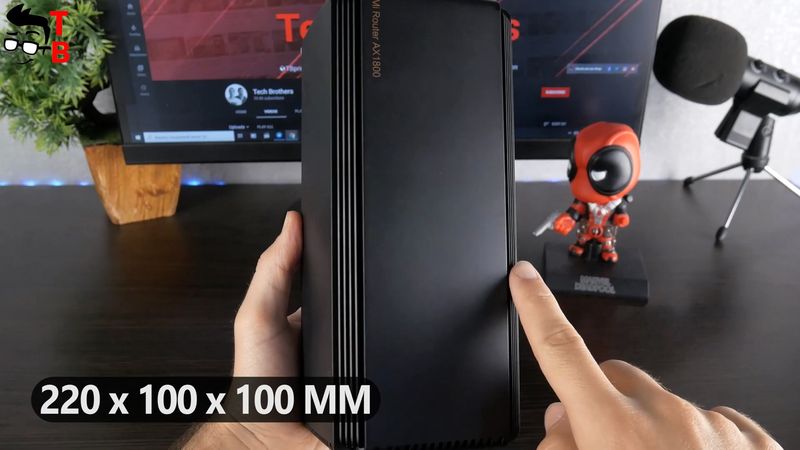 The dimensions of the Xiaomi Mi Router AX1800 are 220 x 100 x 100 mm. The weight is only 539 grams.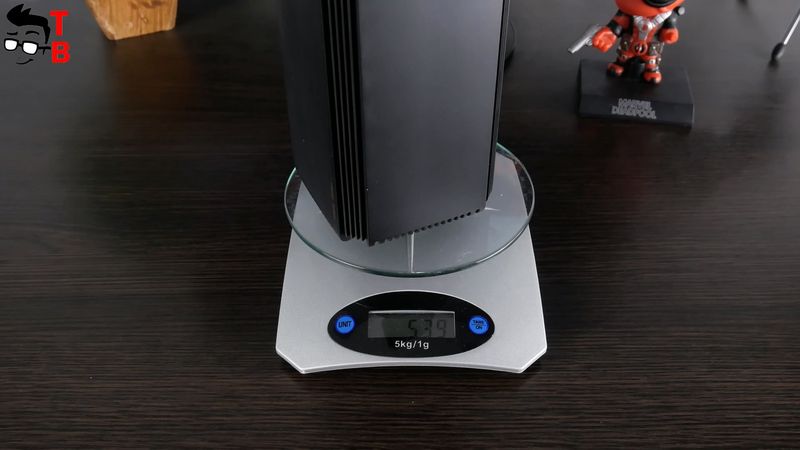 The body is made of plastic, but I think the router will look stylish in your room. It really attracts attention.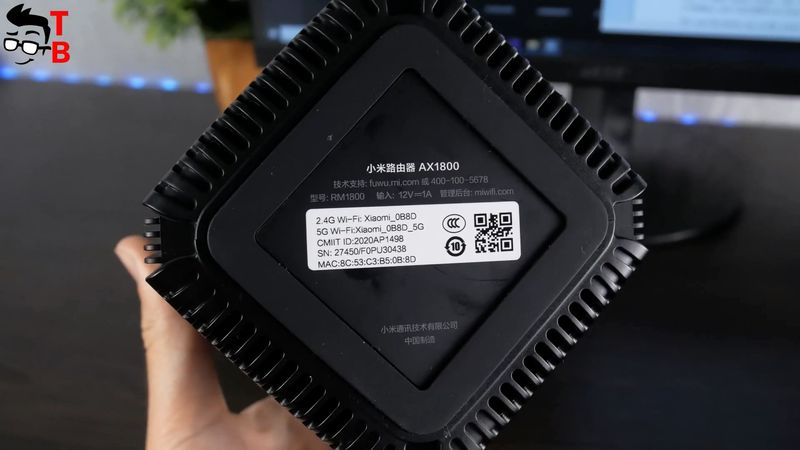 That's all about design. Now, let's talk about specifications and main features.
Specifications
First, Xiaomi AX1800 is Wi-Fi 6 router. It supports the latest OFDMA and MU-MIMO technologies. You can connect up to 128 devices to the new Xiaomi router.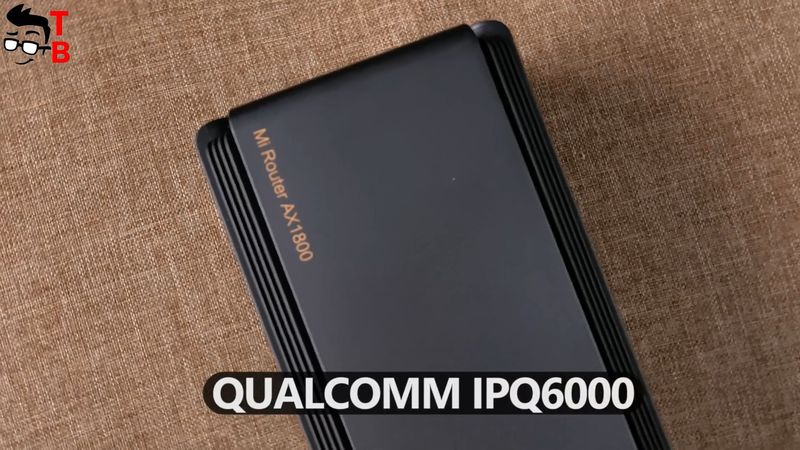 Xiaomi AX1800 is equipped with a quad-core processor with a clock speed of 1.2GHz and dedicated NPU with a clock speed of 1.5GHz. There are also 256 of RAM and 128GB of internal memory.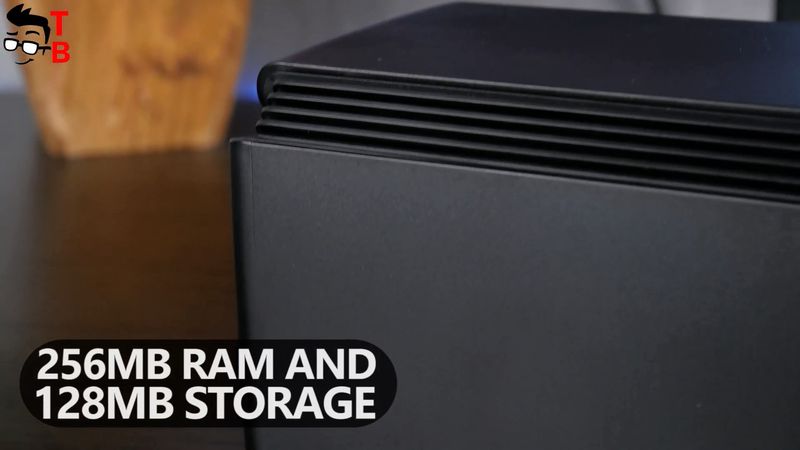 This is a dual-band router. The maximum speed at 2.4GHz is 574MBps and 1201MBPs at 5GHz.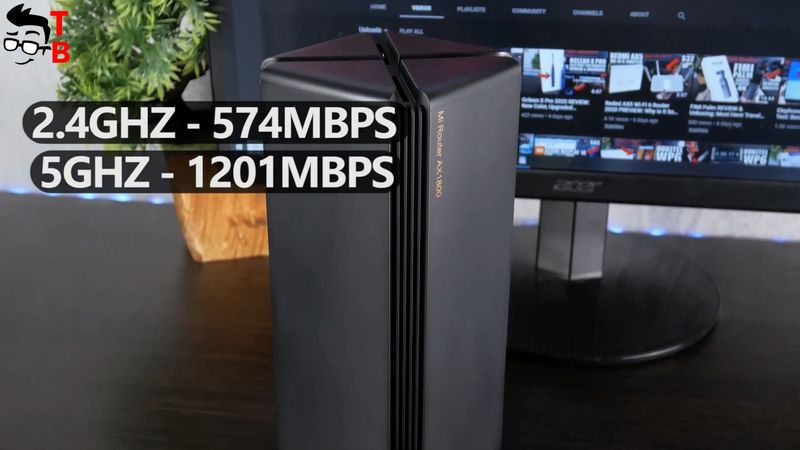 The specifications are really good for a budget router. Now, let's plug it in and check the speed.
Connection
As you understand, first, you need to plug in the power cable and Ethernet cable in the router.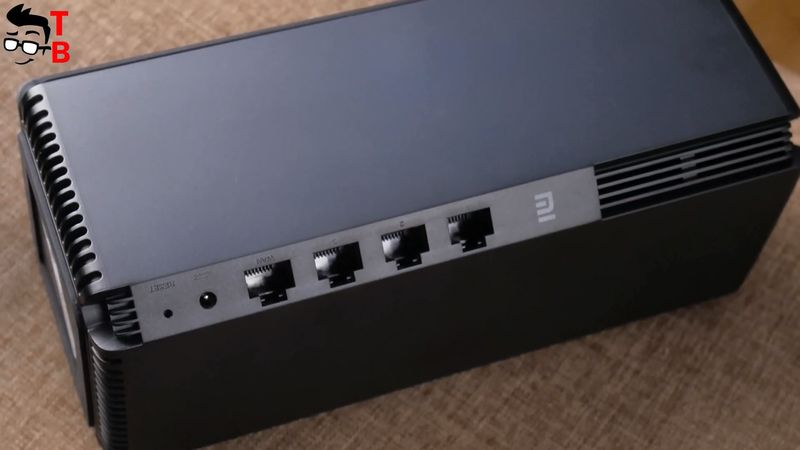 Then, take your phone, laptop, PC, or any other device, and go to Wi-Fi settings.
There will be two new networks: 2.4 and 5GHz. Connect to any of them.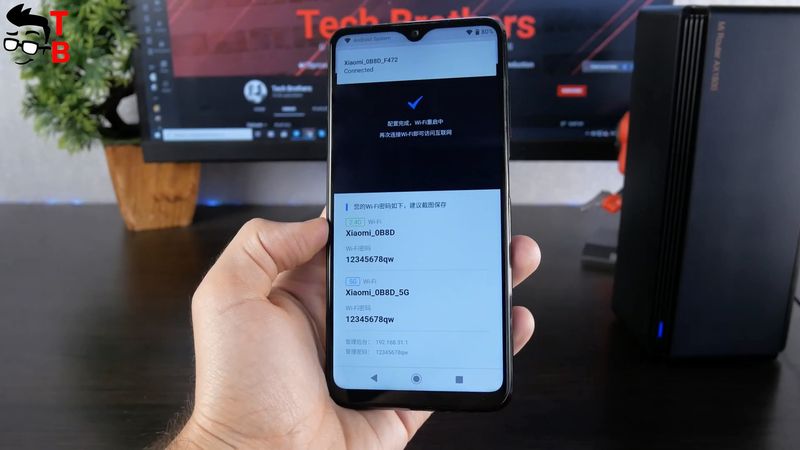 Now you will be asked to set up a router. As I already said, I have the Chinese version, so all inscriptions are in Chinese. However, you just need to tap on the blue button.
Then, enter the name of the network and password for it.
That's all! You can already use the router.
However, I want to show you the other settings. You can use the app on a smartphone or browser on a laptop or PC.
Mi Wi-Fi App
The app on the smartphone is called Mi Wi-Fi. You can install it on Android and iOS devices.
The main screen of the app has download and upload speed, as well as connected devices and guest devices.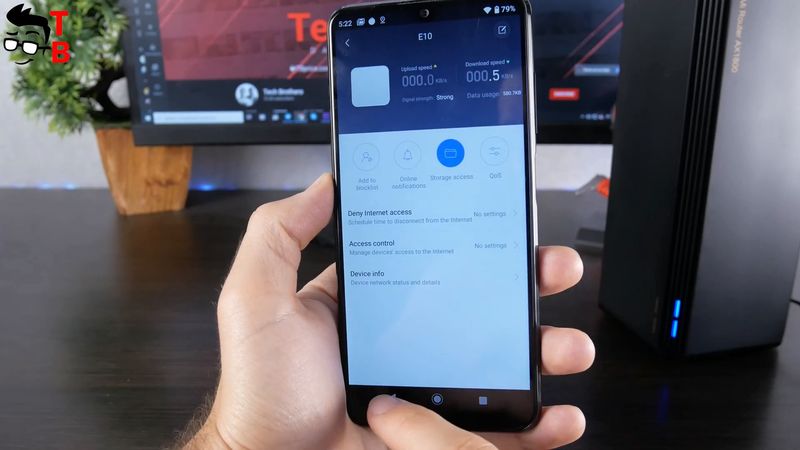 In the toolbox, there is Wi-Fi optimization, Firewall, and settings.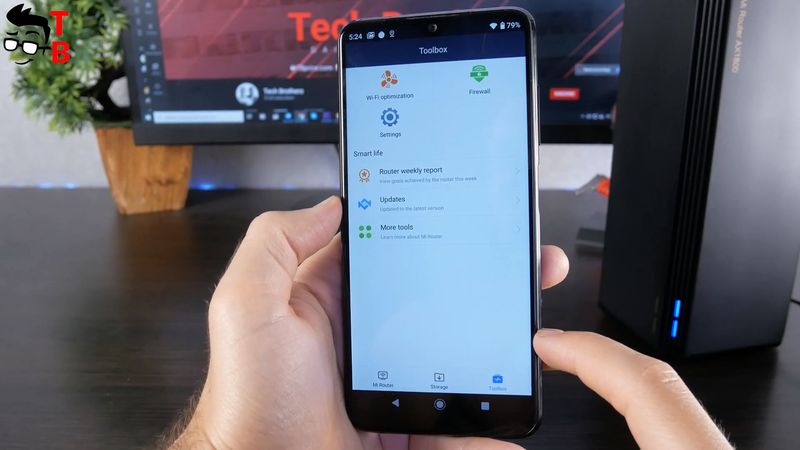 The settings menu has the following options: Wi-Fi settings, Network settings, Reboot router, Storage, hardware, and others.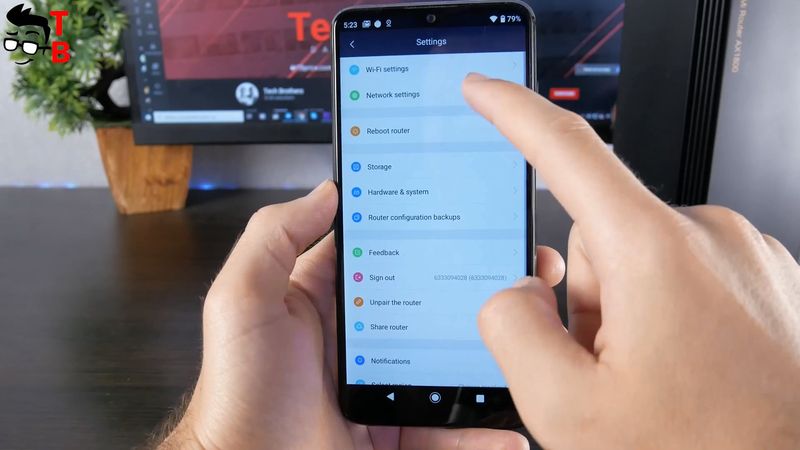 Also, the app has more tools, such as Deep speed test, security, photo backup, QoS, Health mode, etc.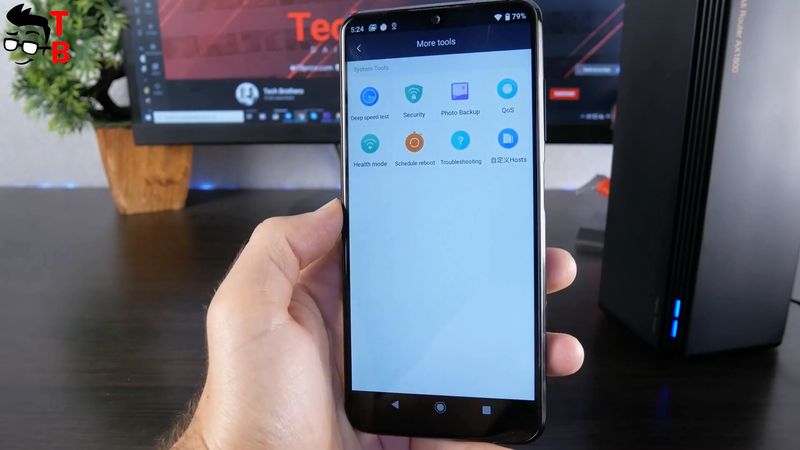 If you want, you can use the browser on a laptop or PC to setup the router. It is also in Chinese, but you can right-click on the page and use Google Translate.
The settings are about the same as on the app. You can change the name of the network, password, black and white list, VPN, and others.
Speed Test
Finally, we can test Wi-Fi speed. I will check the speed on my computer at 2.4 and 5GHz networks, and different distances from the router.
By the way, I have only 100MBPs Internet connection, so the speed cannot be more than 100MBPs.
Conclusion
As you can see, it is better to use a 5GHz network, because Wi-Fi speed at 5GHz is more than twice as high as 2.4GHz.
Also, the speed is the same at a distance from 0.5 to 10 meters. It means that the router has a large coverage. That's very good.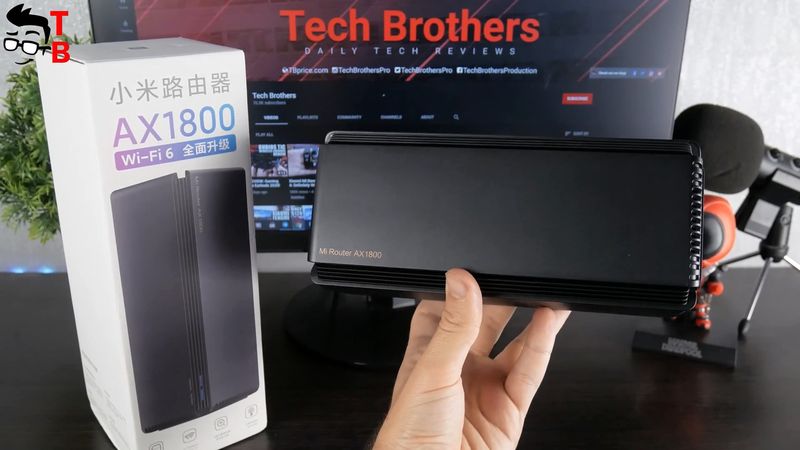 Unfortunately, I have only 100MBPs internet connection, so I cannot check the maximum Wi-Fi speed of this router.
In general, Xiaomi AX1800 has good performance, especially for $50 Wi-Fi 6 router.