It's been a while since we tested Lenovo earbuds, but I know you like them, so we will try to review more new models.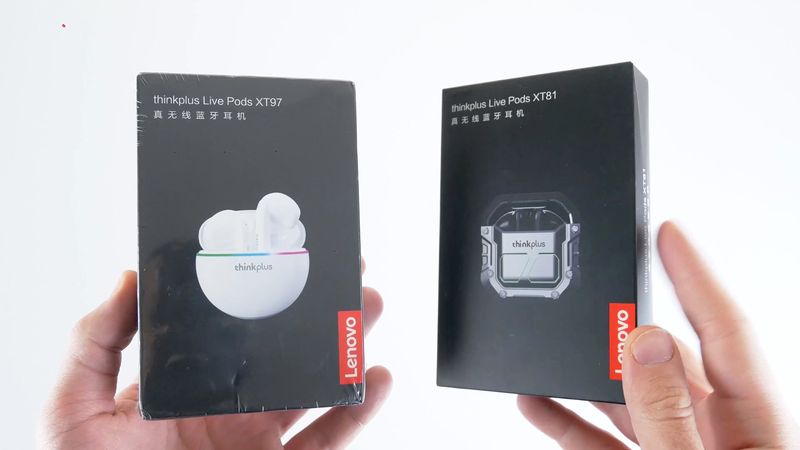 Now, I have Lenovo XT81 and Lenovo XT97. These are budget wireless earbuds of about $10, but they have a very interesting design.
You know, we have already tested similar earbuds on Lenovo XT81, but they were 10 times more expensive – about $100.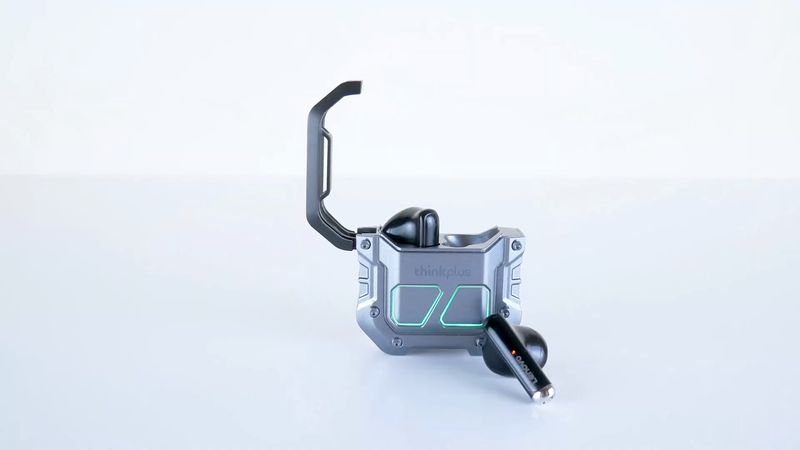 Lenovo XT81 looks like a copy, but I am still very interested in testing them.
Unboxing
We can read the full name of these earbuds on the box – Lenovo ThinkPlus Live Pods XT81. However, I will just call them Lenovo XT81.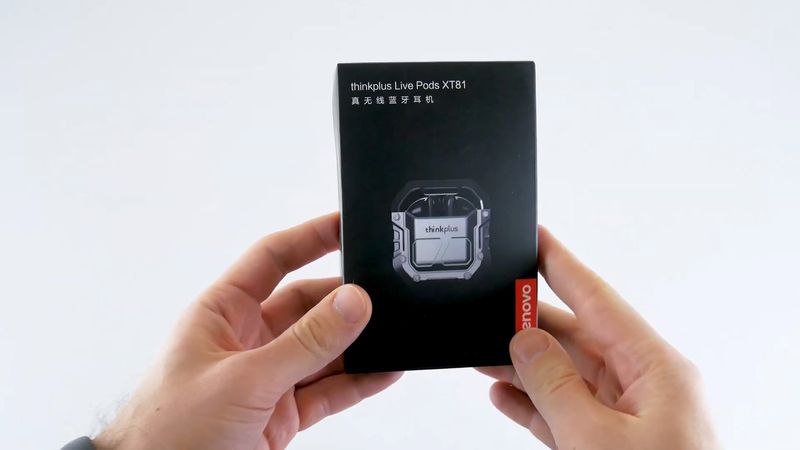 There are also product specifications on the back of the box.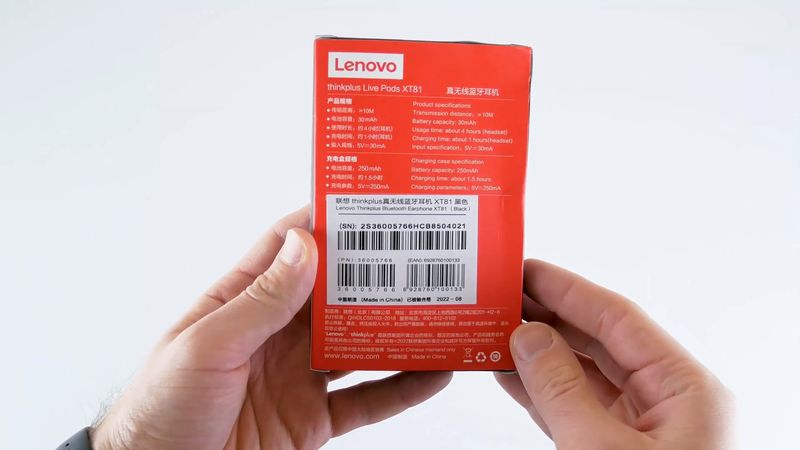 Inside I found a user manual, USB Type-C cable, and a charging case with earbuds.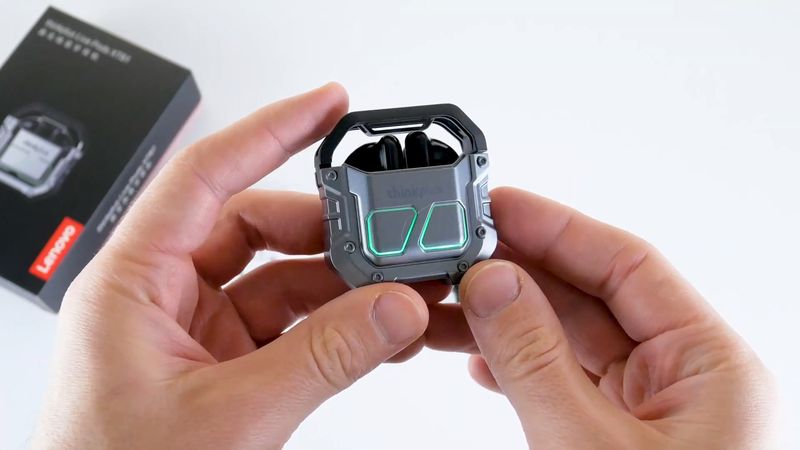 Design
So, you probably want to buy these earbuds because of the design, just like me. Lenovo XT81 looks amazing for the price of only $10.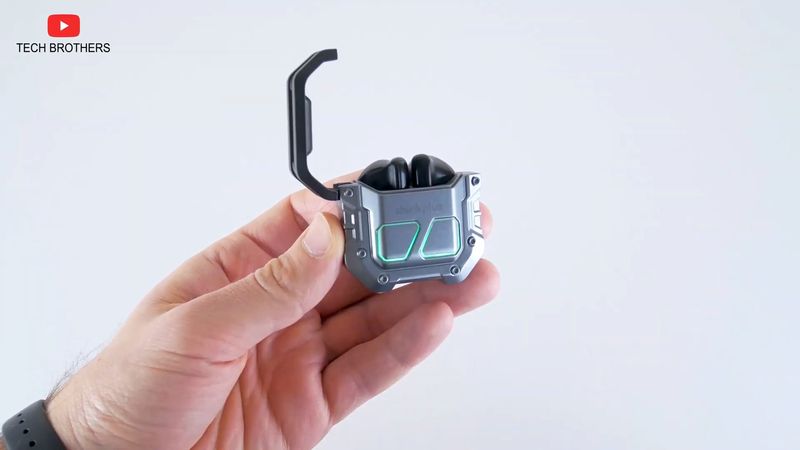 However, the charging case and earbuds are made of quite cheap plastic.
I mentioned before that we tested earbuds with similar design for the price of $100, but they have all-metal charging case. Moreover, you could have used that charging case as a bottle opener.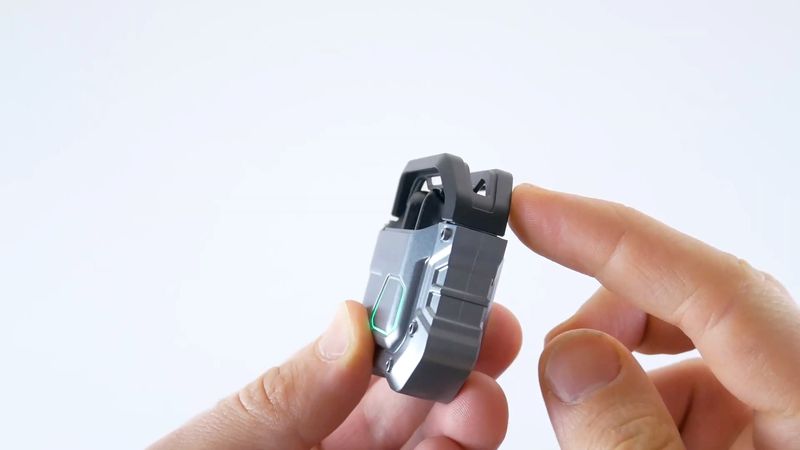 In the case of Lenovo XT81, you cannot open the bottle because the lid is plastic.
Overall, the build quality of the new Lenovo earbuds is good, but the look is stunning.
There are LEDs on the front of the charging case that lighting green.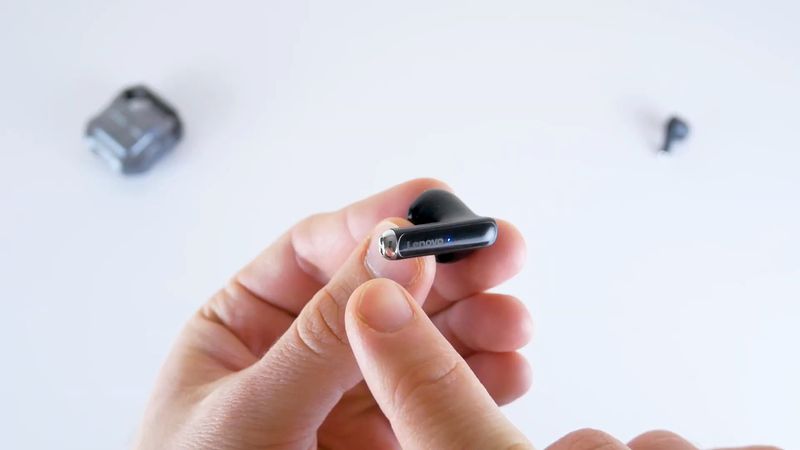 Talking about design of the earbuds, they also have LED indicators and Lenovo logos on the outside.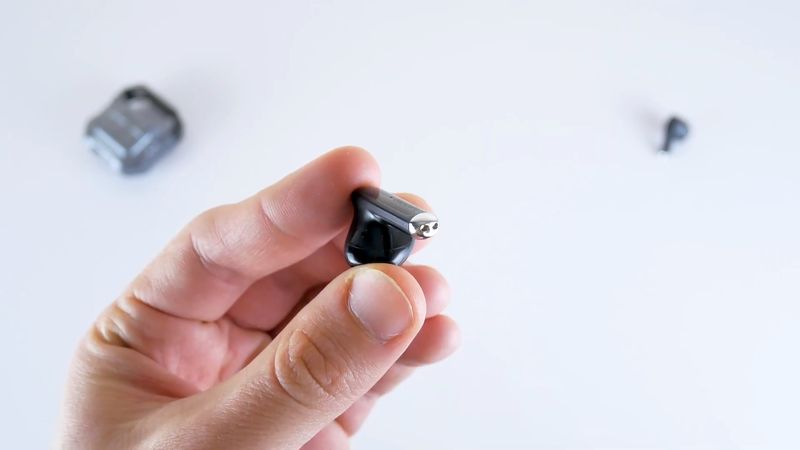 The charging contacts are at the bottom.
You know, I cannot find the microphone holes on the earbuds, but we will definitely test a mic quality later in this article.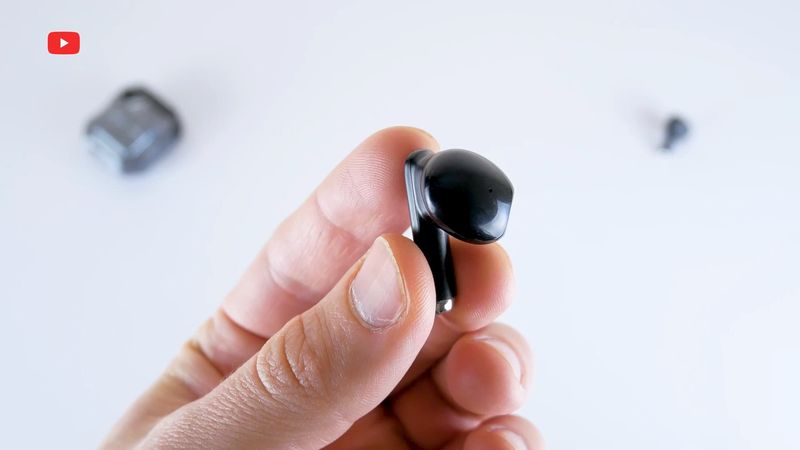 In general, Lenovo XT81 earbuds are comfortable, but I wouldn't say they fit very securely. They can fall out of your ears while running or playing active sports.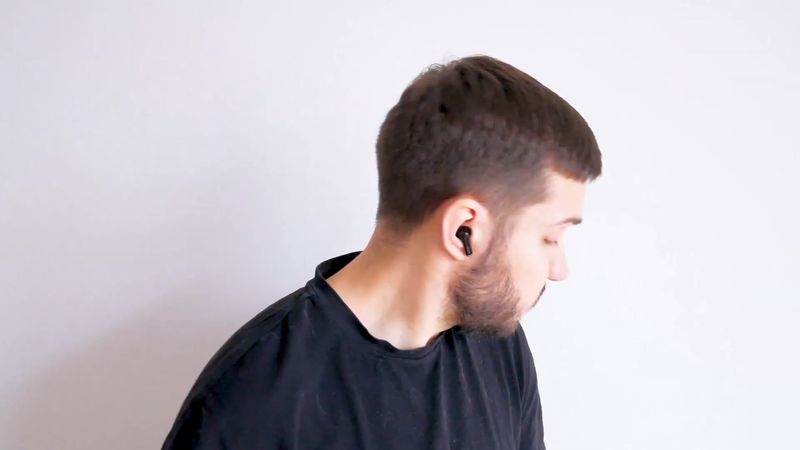 By the way, there is no information about waterproof rating, so I would advise you do not use the earbuds when it is raining.
So, the first impressions of these $10 earbuds are very good, but we also need to check the control functions, latency in games, microphone quality and sound quality.
Control Functions
Lenovo XT81 have touch control buttons.
You can press any earbud once to play/pause a music.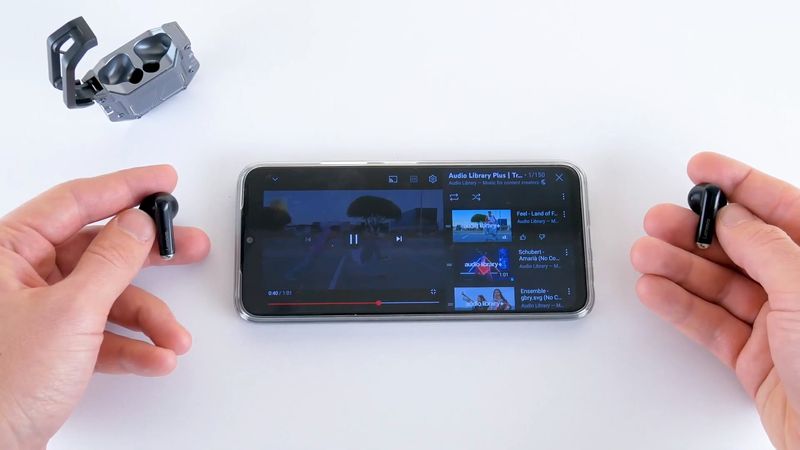 A double press on the right earbud increases a volume and double press on the left earbud decreases a volume.
You can also triple press on the right earbud to switch to the next track, and triple press on the left earbud to switch to the previous track.
If you want to call a voice assistant on smartphone, then press and hold the left earbud for 2 seconds.
Finally, you can choose music or gaming mode by pressing and holding the right earbud for 2 seconds.
You know, I am surprised to see volume control and gaming mode on the $10 wireless earbuds. If we started talking about game mode, let's check the latency in games.
Latency Test
First, I will play PUBG Mobile in a music mode.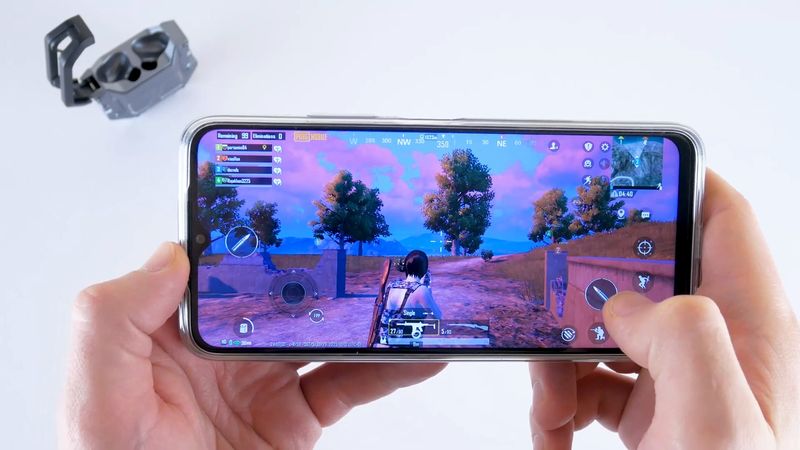 As you can see, the latency is very high, and it is very uncomfortable to play the game.
When the game mode is activated, a latency is lower, but it is still very noticeable. Unfortunately, Lenovo XT81 earbuds are not for gaming.
Microphone Test
Now, let's test a microphone quality of these earbuds.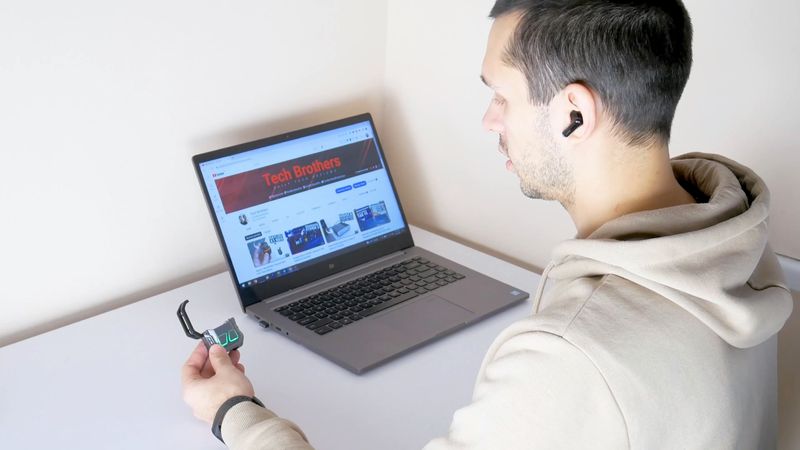 What's up, guys! I am testing a microphone of Lenovo XT81 earbuds. One, two, three, one, two, three.
In general, the quality of the microphone is good, considering that these are ultra-budget headphones for $10.
By the way, I would like to ask you to hit the like button to this article, and subscribe to our channel – Tech Brothers. Thank you!
Sound Quality
Lenovo XT81 earbuds have 5.3 Bluetooth version, AAC and SBC audio codes support. The driver size is 13mm.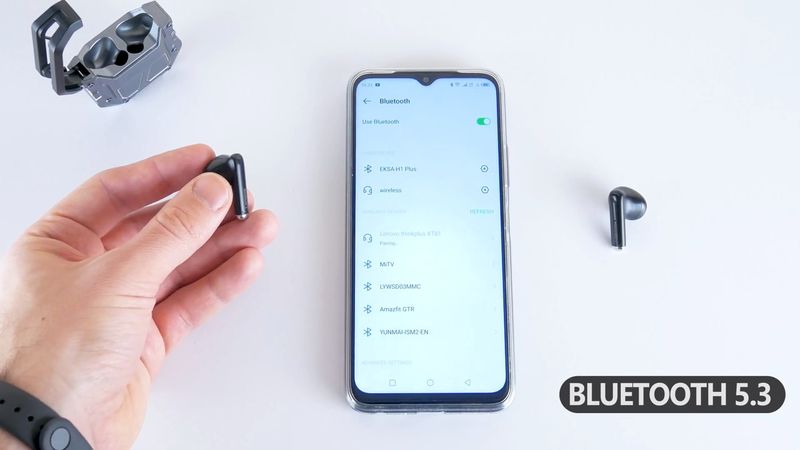 You know, the bass is very powerful in these wireless earbuds. If you like this kind of music, Lenovo XT81 will be a good option for you.
As for the vocal, it is not very clear. It feels like the voice in music has an echo.
However, the earbuds are good for listening podcasts.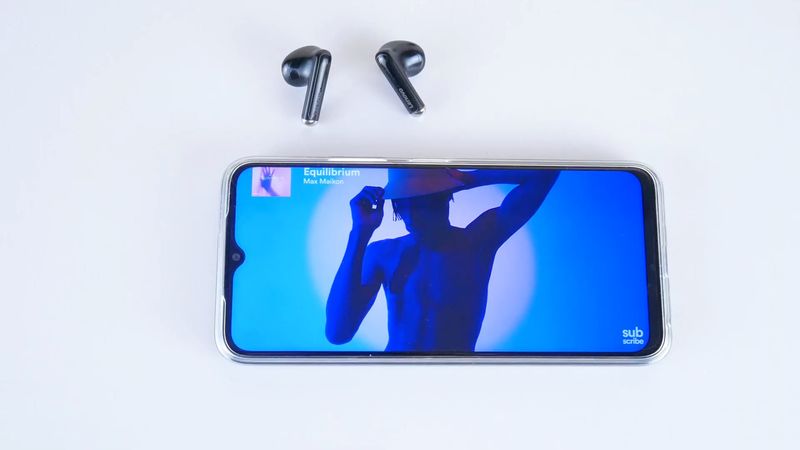 Overall, given the price of the earbuds of only $10, the sound quality is not bad.
Battery
The charging case has a battery capacity of 250mAh, while a single earbud has battery capacity of 30mAh.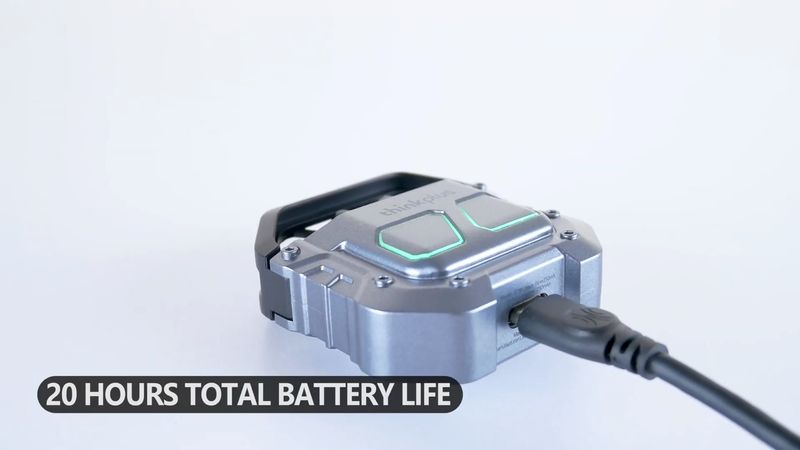 The music playtime depends on the volume and the distance between the earbuds and connected smartphone, but the average running time is about 4 hours on a single charge.
Using a charging case, the battery life is up to 20 hours.
Conclusion
So, the main feature of Lenovo XT81 is an ultra-budget price. You can buy the earbuds on Aliexpress for only $10.
Many of you want these earbuds because of the design. They really look attractive with a cyberpunk style. I even thought these were gaming earbuds, but in fact, they have a high latency even in game mode. I wouldn't recommend Lenovo XT81 for gaming.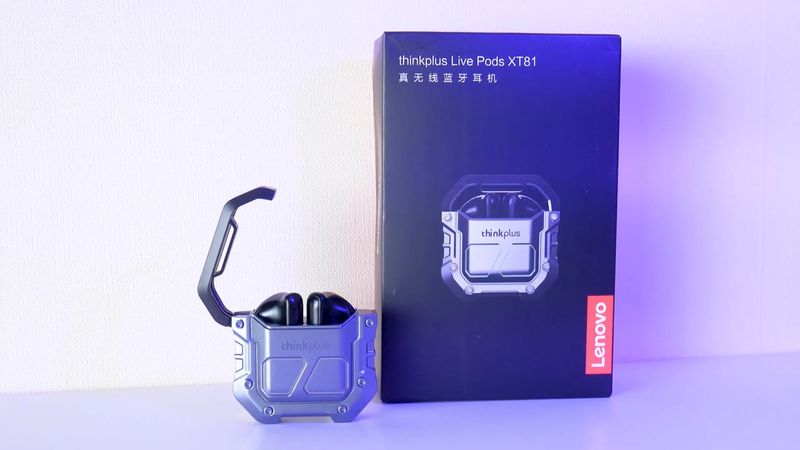 However, the sound quality is good for $10 earbuds, especially the bass.
I didn't have any problems with the connection, charging or something else, so I think Lenovo XT81 are the good ultra-budget earbuds in 2023.