You know, we have tested many true wireless earbuds on our channel – Tech Brothers. Some of my favorites were Soul S-Nano and Soul S-Fit. Recently, the same company has released wireless headphones with active noise cancelling. The name of the headphones is Soul Emotion Max.
In addition to active noise cancelling, the new headphones have transparency mode, Qualcomm aptX and cVc Dual mic support, 40mm driver, and up to 38 hours of battery life on a single charge.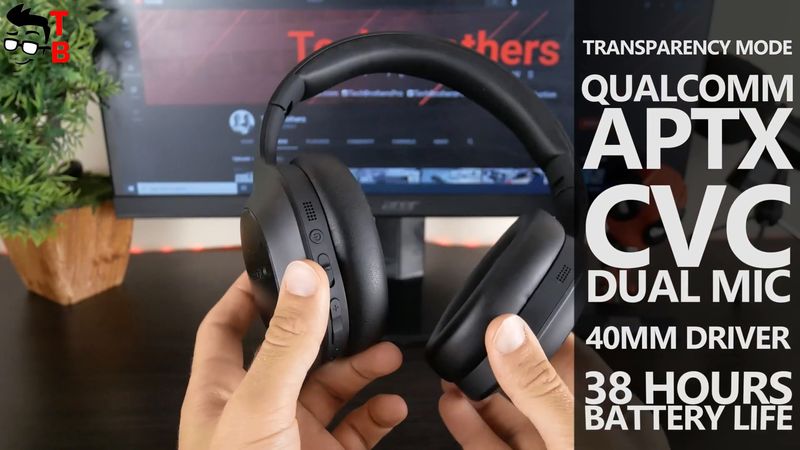 So, let's do an unboxing, and then look at the design, and test the sound quality of the new headphones.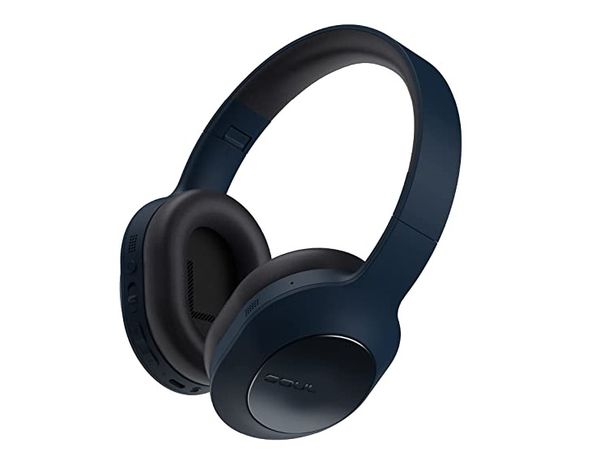 New Soul Emotion Max - Active Noise Cancelling Wireless Over-Ear Headphones - 10% OFF COUPON - Amazon
as of September 10, 2023 12:52 am
Unboxing
The box of Soul Emotion Max headphones looks similar to Soul S-Nano earbuds, but it is much bigger. There is the same product image on the front and main features in different languages on the back.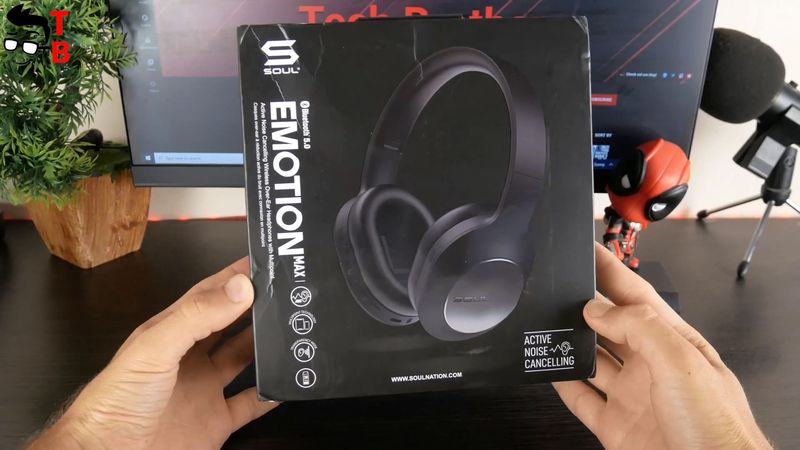 When we open the box of the new headphones, we see that manufacturer used less plastic for packaging. As you can see, Soul is an advanced company, and they think about the environment.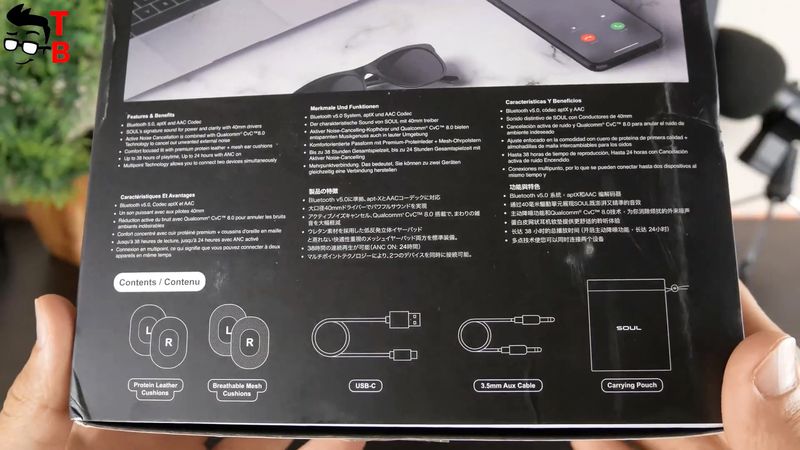 Inside the box, we have the headphones themselves and another black box with accessories, such as additional breathable mesh cushions, carrying pouch, USB Type-C charging cable, 3.5mm audio cable, and different documentation.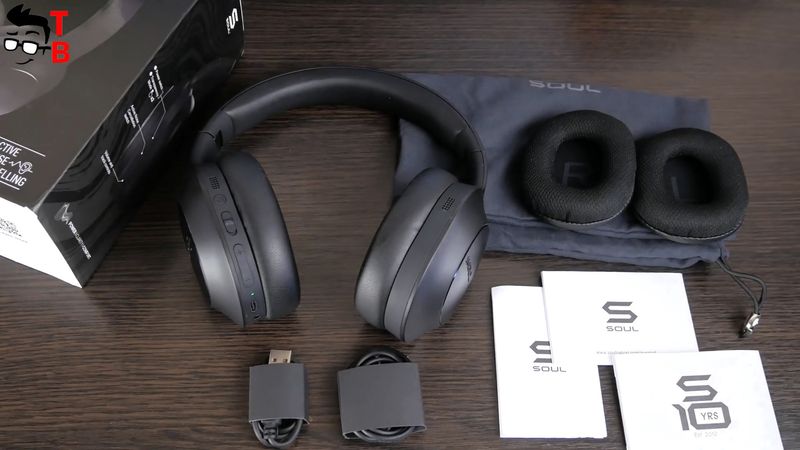 You know, these are the first headphones I am testing that has additional cushions in the package. The first protein leather cushions are already installed on the headphones.
Design
Talking about the design of Soul Emotion Max, first I want to say about minimalistic appearance. I have a black version of the headphones, and they are really completely black.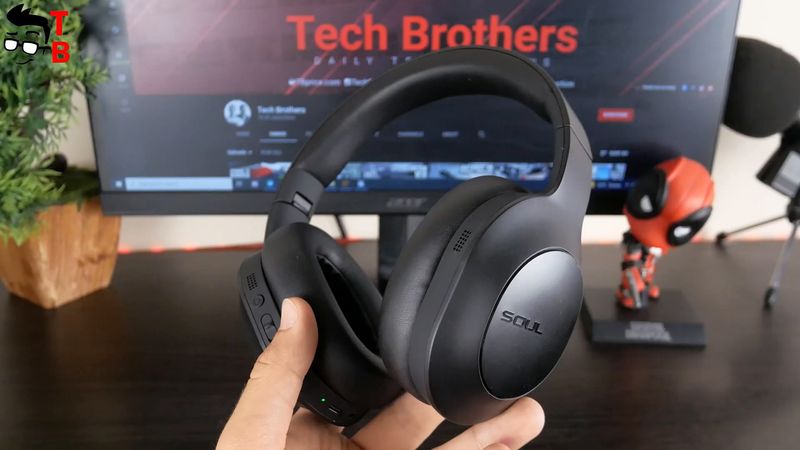 You can choose these headphones in blue color, but the leather cushions will be black. There is also a beige version, and they have beige cushions. Very nice.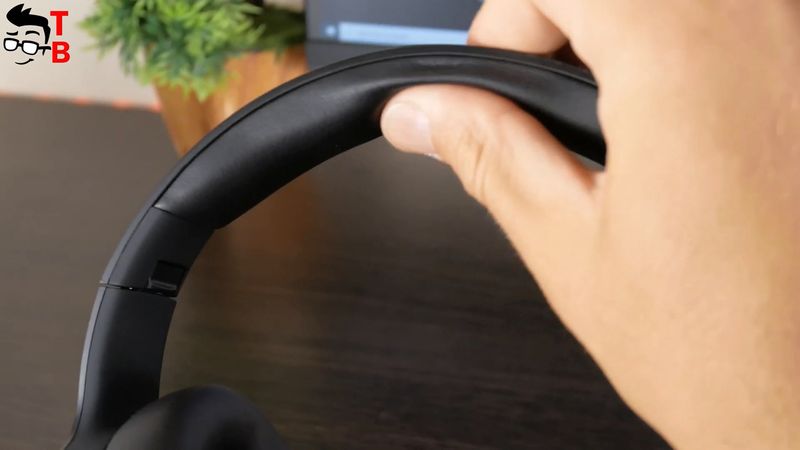 The cushions and inside of the headband are made of soft leather, and they are very comfortable.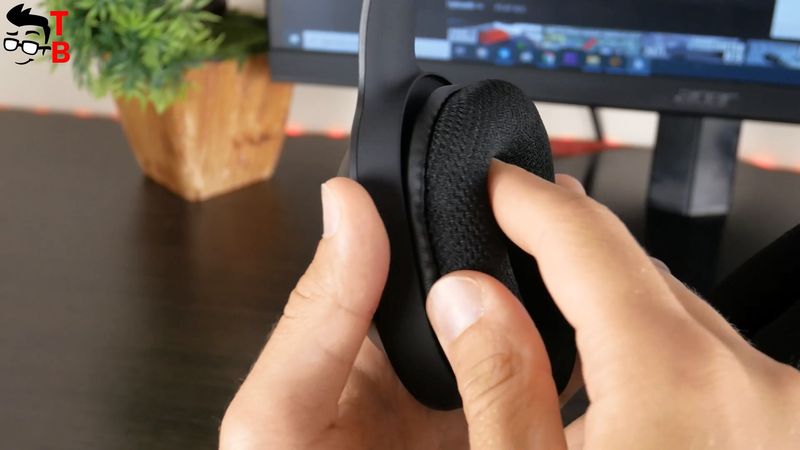 As I already said, Soul Emotion Max headphones come with breathable mesh cushions. You should use them while playing sports or even just when you are listening to music in very hot weather. So, you will not feel too hot in the headphones.
By the way, the headband is extendable, and it is made of metal.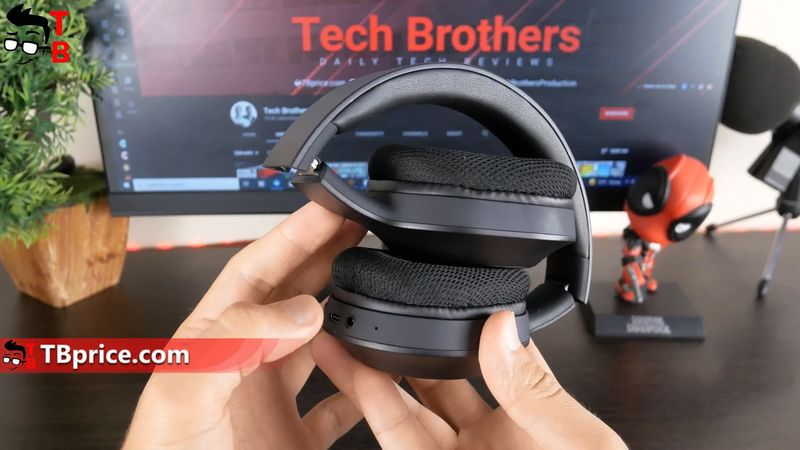 Another feature of Soul Emotion Max headphones is the folding design. You can fold both ears, and put the headphones in the carrying pouch.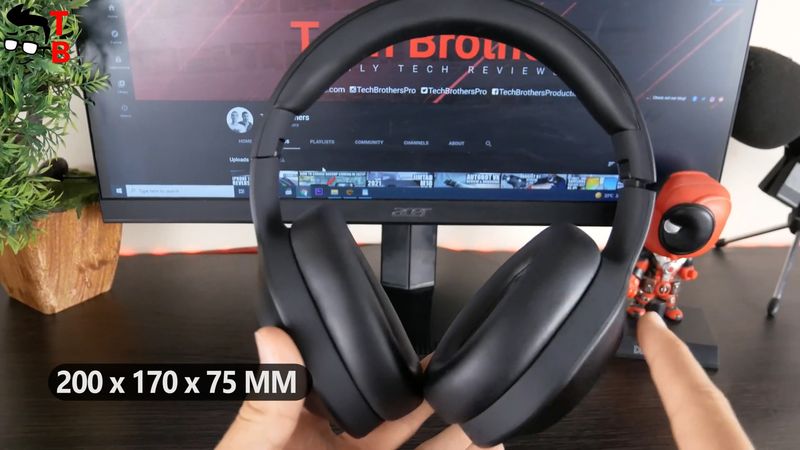 Talking about the size of headphones, they are 200 by 170 by 75 mm.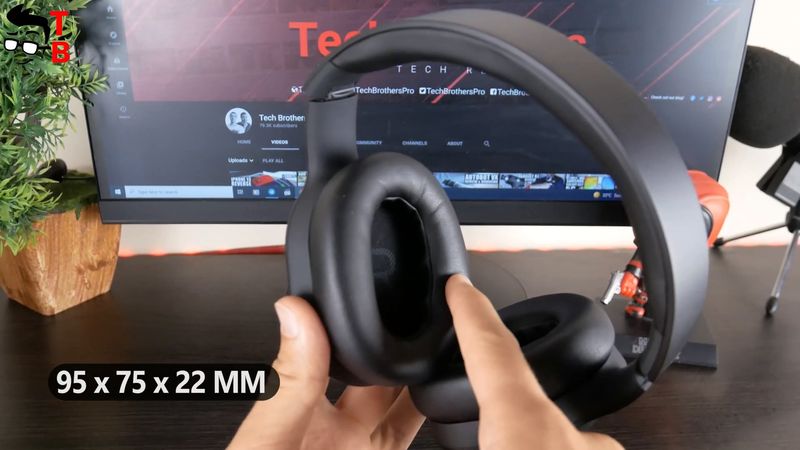 The size of one cushion is 95 by 75 by 22 mm.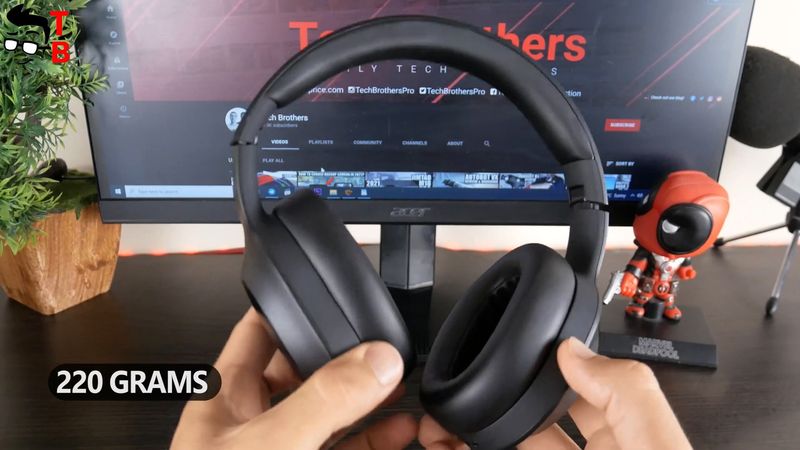 The weight of the headphones is 220 grams.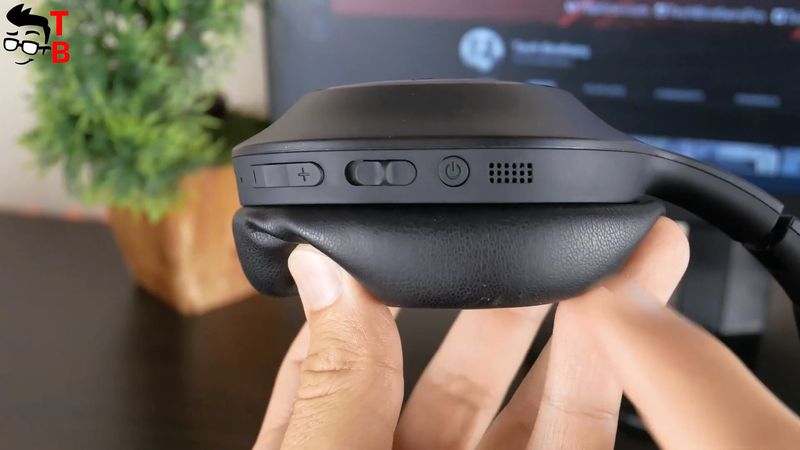 As for the controls, we have a power button, ANC switch, volume up/down, LED indicator, USB Type-C charging port, 3.5mm audio jack, and microphone.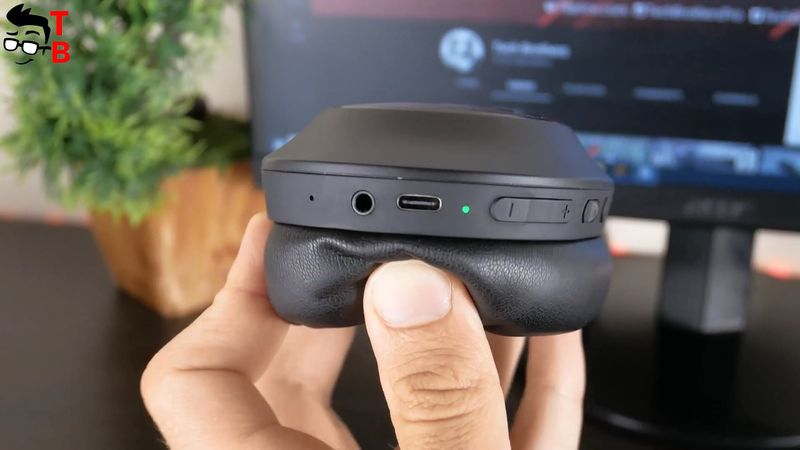 By the way, we will check the microphone quality a little later in this article.
Now, let's talk about controls.
Controls
In the user manual, I found that there are many control functions available on Soul Emotion Max headphones.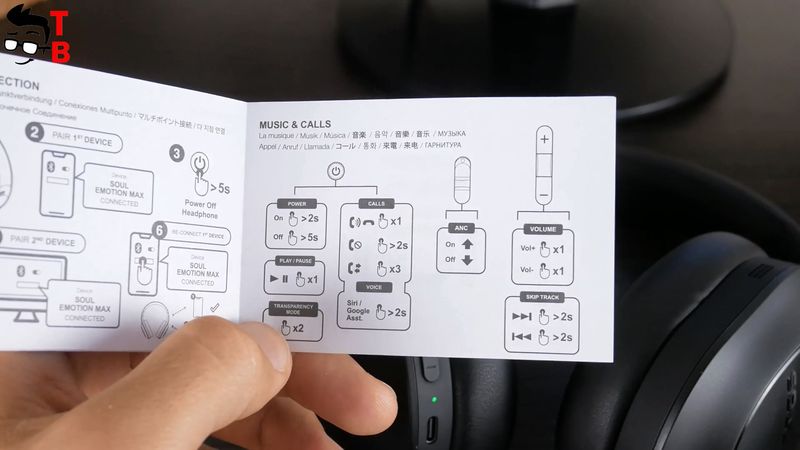 Using a single press on the power button, you can play/pause the music. Double press on the power button activates transparency mode.
Volume rocker not only changes the volume but also allows you to switch tracks.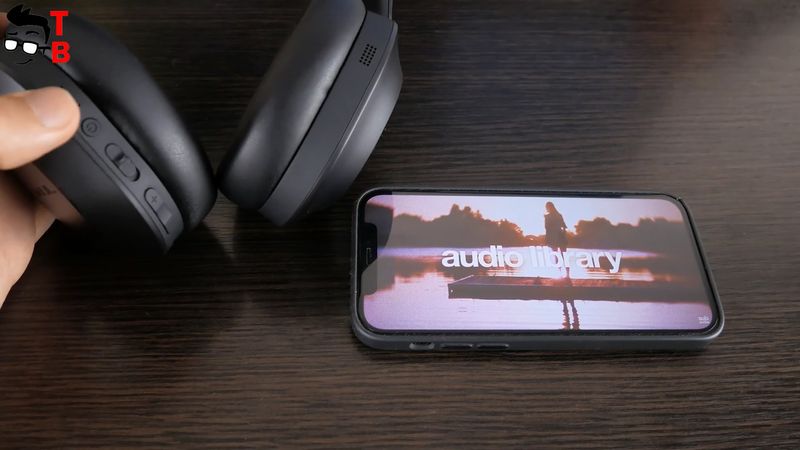 Finally, the headphones can be used to answer phone calls.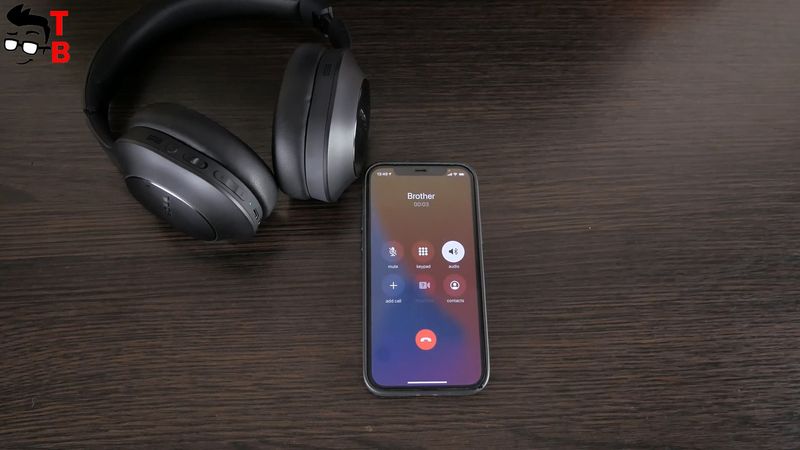 However, are they good for phone conversations? Let's check the microphone quality.
Microphone Quality
So, I have connected Soul Emotion Max to my smartphone, and now you hear the sound recorded on the headphones. By the way, I have a fan running in my room because it is very hot here. However, this is even good for microphone test, because you don't hear the sound in complete silence, but in real conditions of use.
I think that the mic quality of the new Soul headphones is good because they have built-in dual microphones and Qualcomm CVC 8.0 technology.
Sound Quality
Finally, we can talk about sound quality. As I already said, Soul Emotion Max headphones have a 40mm Neodymium Driver.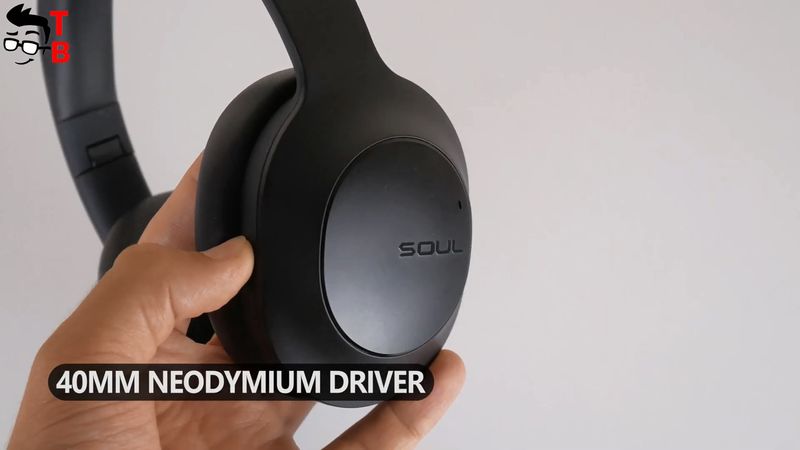 By the way, on this picture, we can see how the headphones look like inside. There is a big driver, as well as an active noise-cancelling microphone.
The new headphones also support AptX and AAC codecs.
First of all, I noticed that ANC doesn't affect the sound quality. I tested headphones with active noise cancelling some months ago, and the sound was very different with ANC on and off. However, here we have the same sound, and I think that's very good.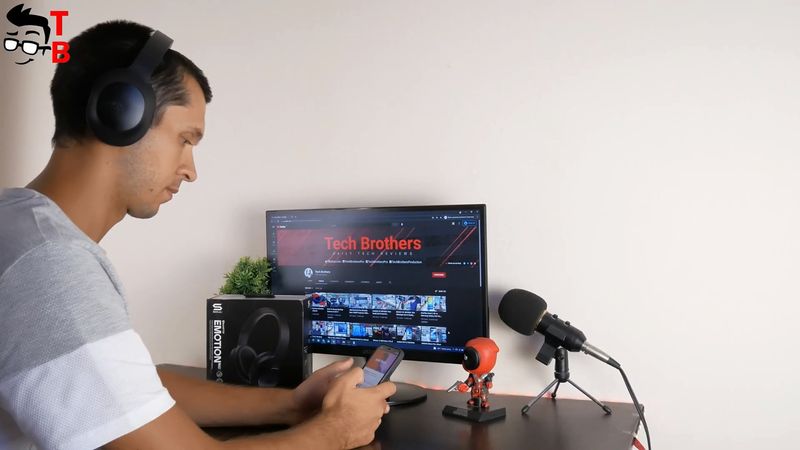 You know, we cannot even compare headphones and earbuds, because the headphones have a much bigger driver, so it has deeper bass and better sound overall.
By the way, Soul Emotion Max headphones also have transparency mode. To be honest, I think this is a useless function. It seems to me that it just lowers the volume to a minimum so it is hard to hear the music. You can do the same by turning off ANC and reducing the volume yourself.
Battery
Talking about battery life, I already said at the begging of this article, that you can use the new headphones for 38 hours.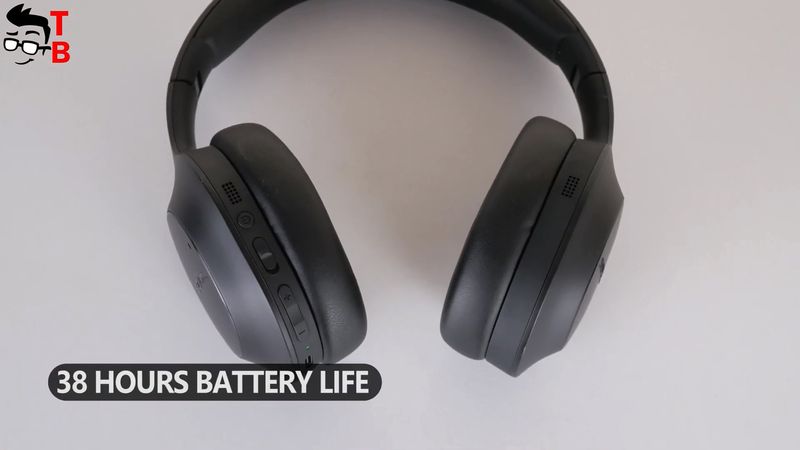 However, this is without active noise cancelling. Probably, you will use this function, and then you can expect about 24 hours of playtime.
I really like that Soul Emotion Max headphones are equipped with a USB Type-C charging port. The full battery charge takes about 3 hours.
Conclusion
I was going to finish this review, but I was reminded of another feature of the new headphones. Soul Emotion Max has multiple connection technology. It really deserves your attention.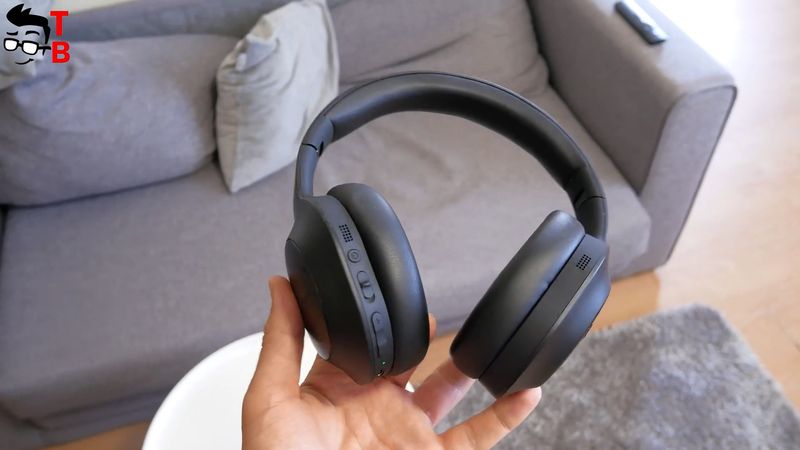 For example, you can connect the headphones to a laptop and smartphone. When you are listening to music on your laptop and you get a call on your phone, you can answer it with headphones. It is very convenient because you don't have to pause the music, take your headphones off, and pick up the smartphone. Just press a button on the headphones, and take a phone call. That's all!
Now Soul Emotion Max is my favorite headphones because I like absolutely everything about them, from the design and additional breathable mesh cushions for sports to microphone quality, sound quality, and battery life.
You can buy the new headphones on the official website now, but I think they will be available on Amazon soon.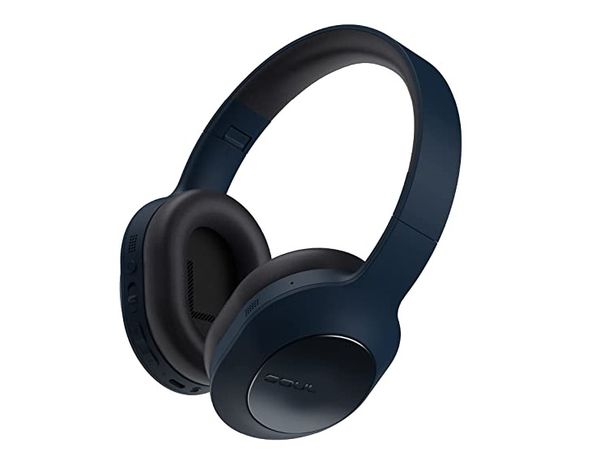 New Soul Emotion Max - Active Noise Cancelling Wireless Over-Ear Headphones - 10% OFF COUPON - Amazon
as of September 10, 2023 12:52 am