Today, I have the review of one of the smallest wireless earbuds on the market. Just look at the charging case of these earbuds. It is very compact.
However, you can use it three times to charge the earbuds.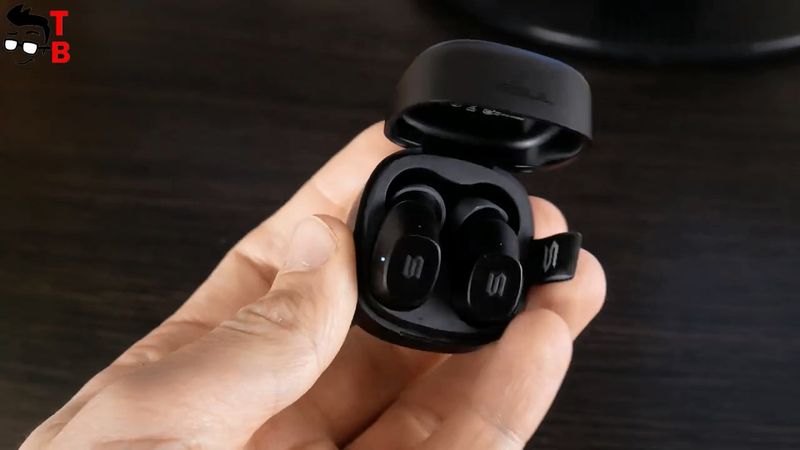 Another feature of this product is transparency mode.  We will check it in this article.
By the way, I like that earbuds are available in different colors, such as black, blue, peach, yellow, lime, and frost.
I forgot to tell you the name of the earbuds. These are Soul S-Nano. We have already tested the wireless earbuds from Soul Company – Soul S-Fit, and we liked them.
What about the new TWS earbuds? Let's test them, and see if they are worth buying or not.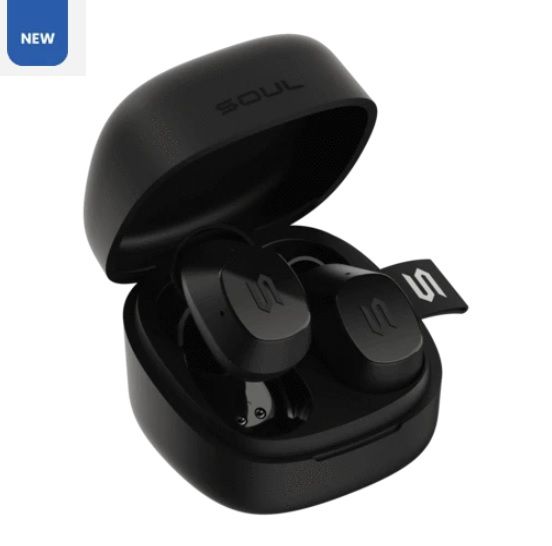 New SOUL S-Nano True Wireless Earbuds - 10% OFF DISCOUNT - Amazon
Buy it now

Amazon.com
as of October 31, 2022 7:22 am
Unboxing
I have a black version, so the box is also black. If you buy blue, yellow, or any other color earbuds, then the box will be in the same color. That's very interesting.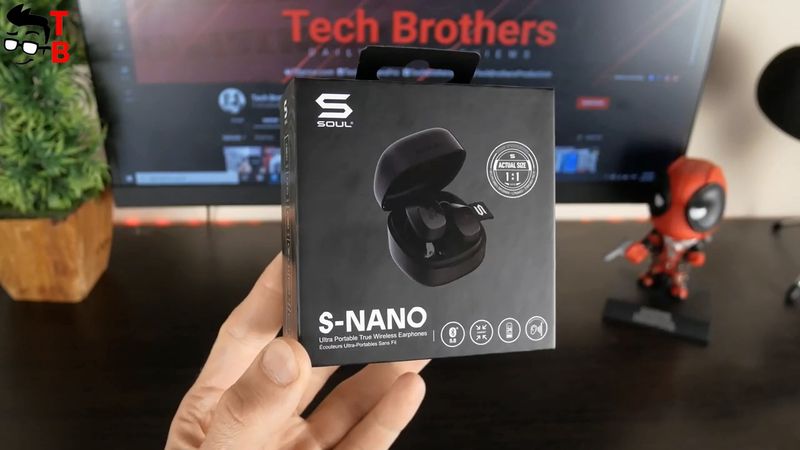 On the front of the box, we can see a charging case and earbuds in actual size.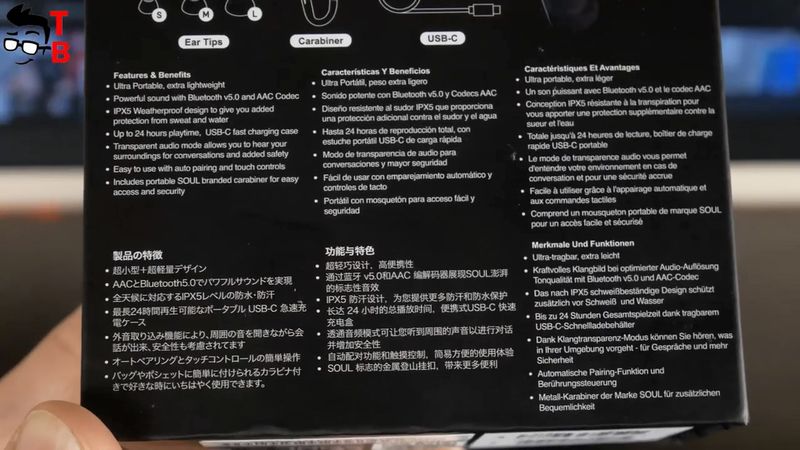 On the back, there are the main features and benefits of Soul S-Nano and package contents.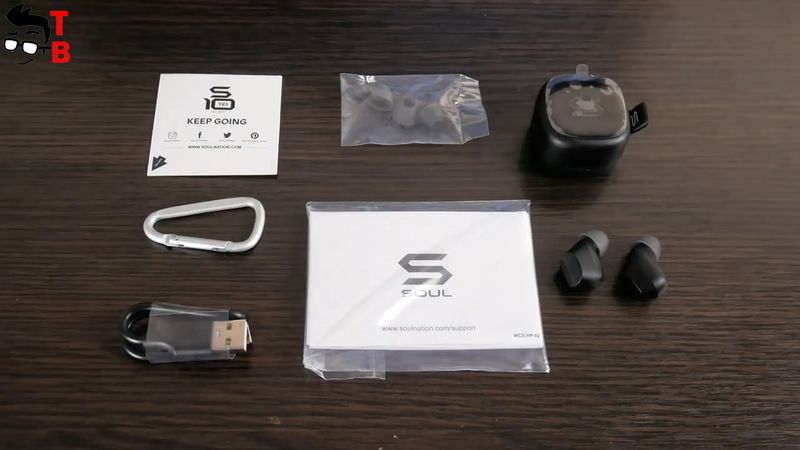 The earbuds really have extra eartips, USB Type-C charging cable, user manual, and even a carabiner in the package.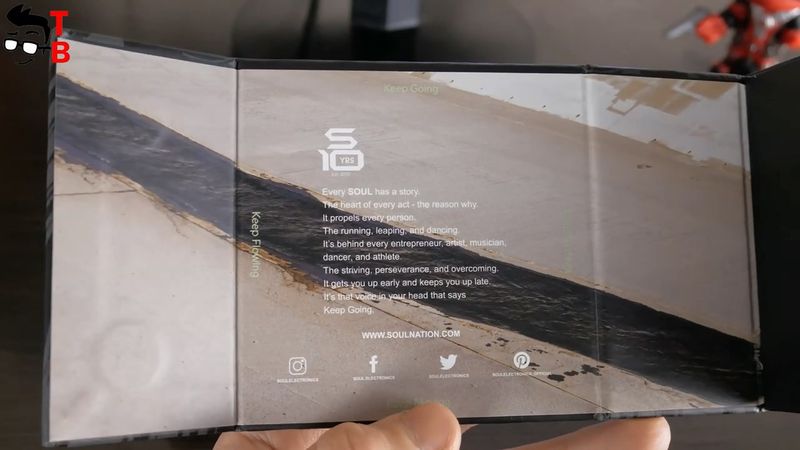 Like the previous earbuds from Soul Company that we tested, the new Soul S-Nano has a very interesting packaging. There is even a motivational speech on the inside of the box.
Design
As I already said, one of the main features of Soul S-Nano earbuds is compact size.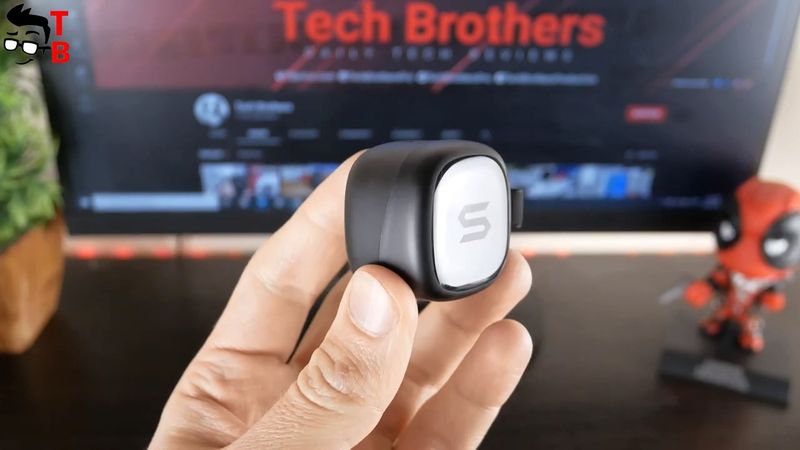 The dimensions of the charging case are only 40 x 40 x 28 mm. The weight is 28 grams.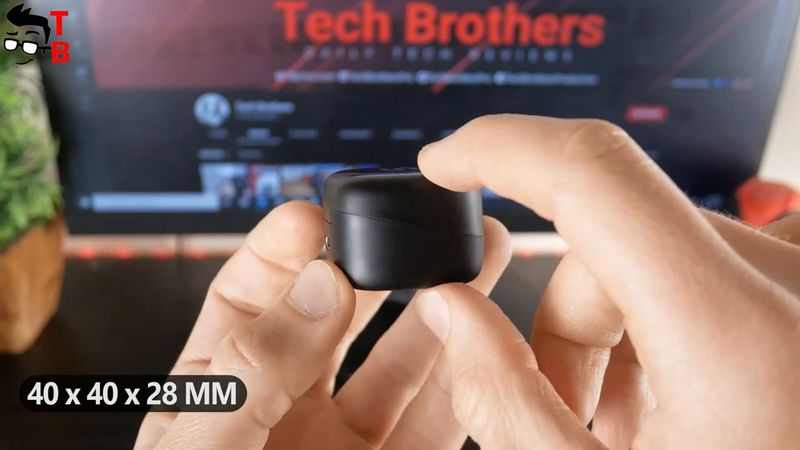 However, the size of Soul S-Nano earbuds themselves is about the same as other earbuds.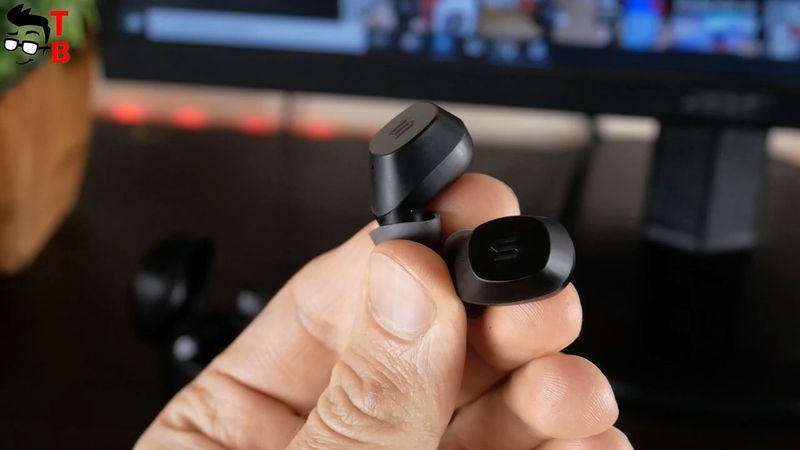 It makes sense because the manufacturer cannot make them smaller. Then they will fall out of your ears.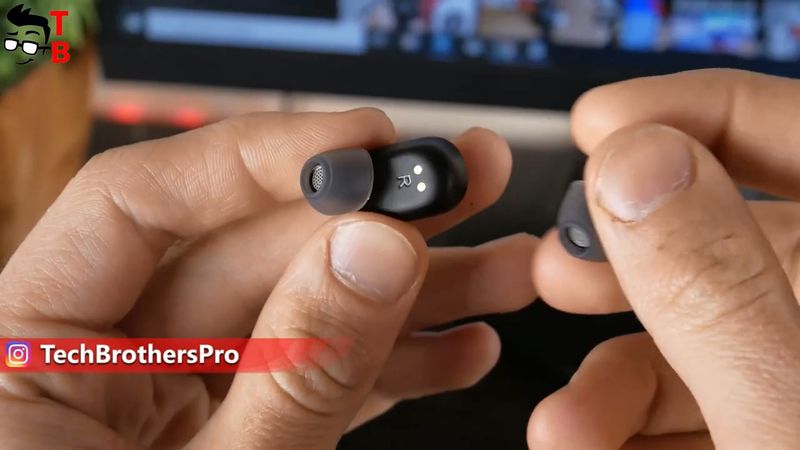 The charging case has a USB Type-C port and LED indicator on the back. There is also a fabric loop on the side for a carabiner.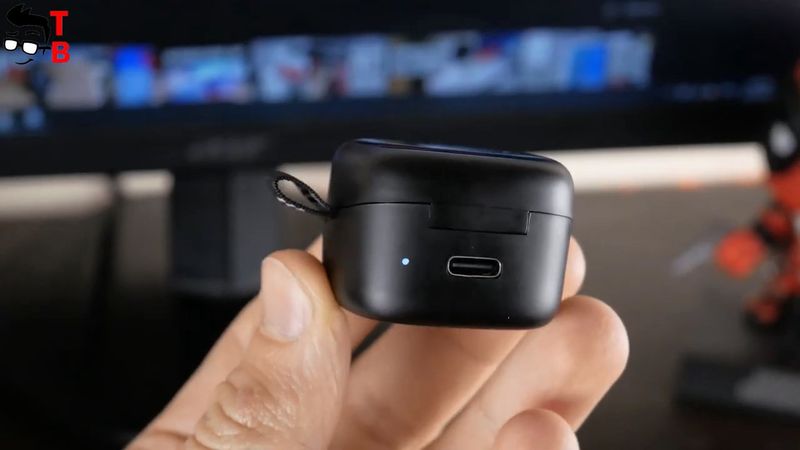 Inside the case, we can see left and right earbuds. As you can see, they have touch control panels and silicone removable ear tips.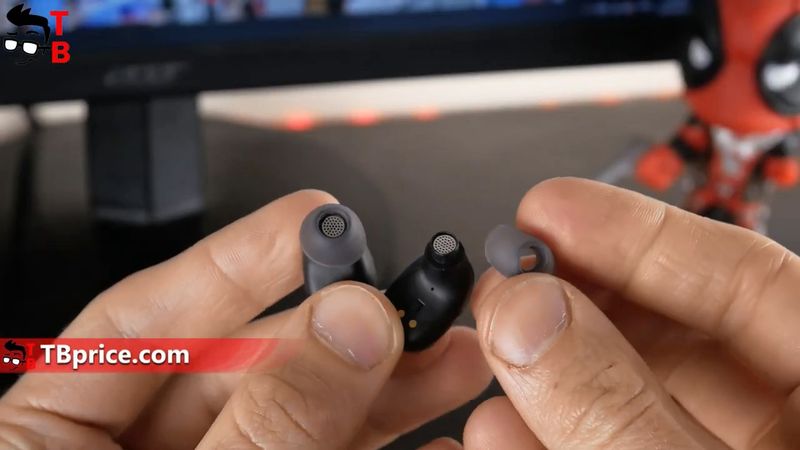 There are extra ear tips of different sizes in the package, so you can choose the right one for you.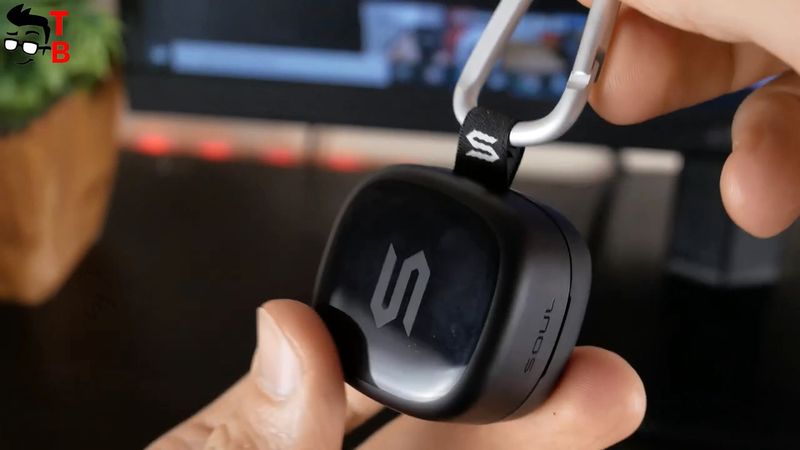 Another feature of Soul S-Nano earbuds is sweat resistance by IPX5 rating. It means that you can use the earbuds for sports.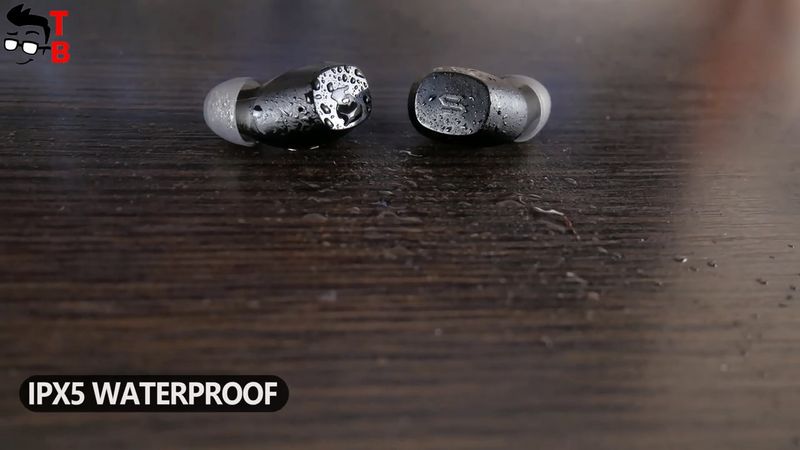 You know, Soul earbuds are the only ones that come with a carabiner included. It is a really useful thing.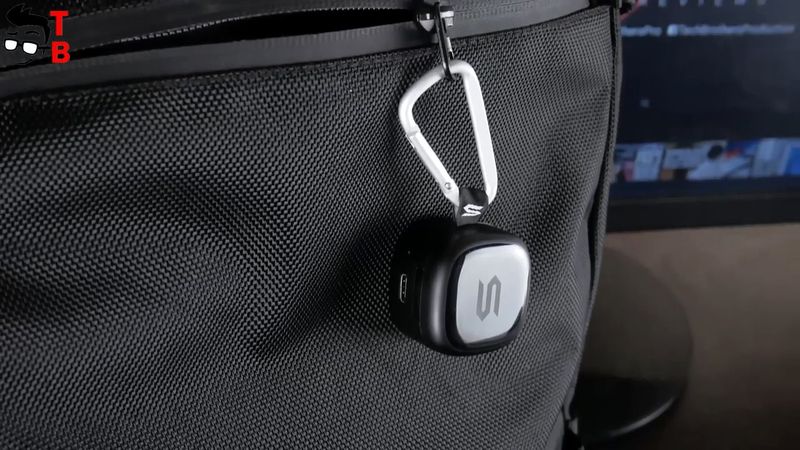 You can attach the earbuds to clothes, like jeans, or a backpack.
Connection
Soul S-Nano earbuds have Bluetooth 5.0 technology for connecting with mobile devices. The connection process is the same as on other earbuds.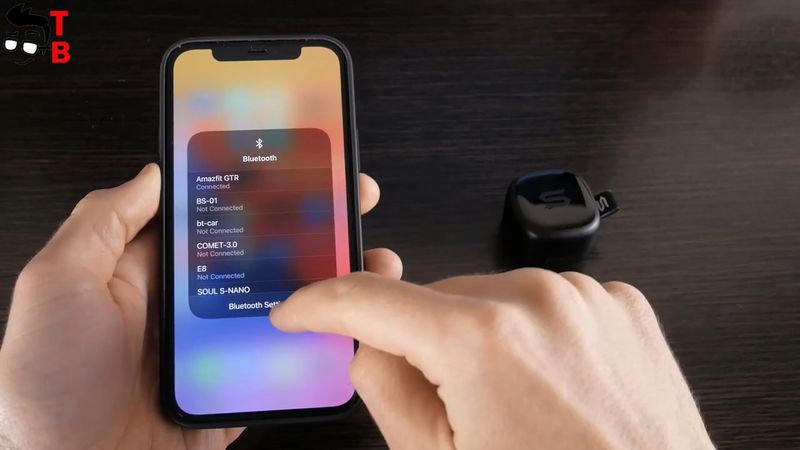 You just need to take them out of the charging case, go to Bluetooth settings on the smartphone, and choose SOUL S-NANO.
By the way, the maximum Bluetooth range is 10 meters.
Control Functions
In the user manual, we can see all available touch controls.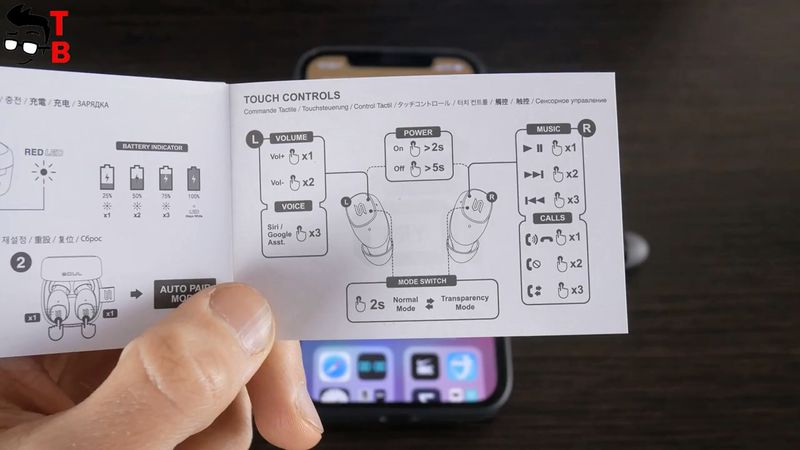 So, using touch panels, we can play/pause the music with a single tap on the right earbud, play the next song with a double press on the right earbud, and play the previous track with the triple press on the same right earbud.
The touch panel on the left earbud allows to volume up with a single press and volume down with a double press. You can also call a voice assistant on a smartphone with the triple press on the left earbud.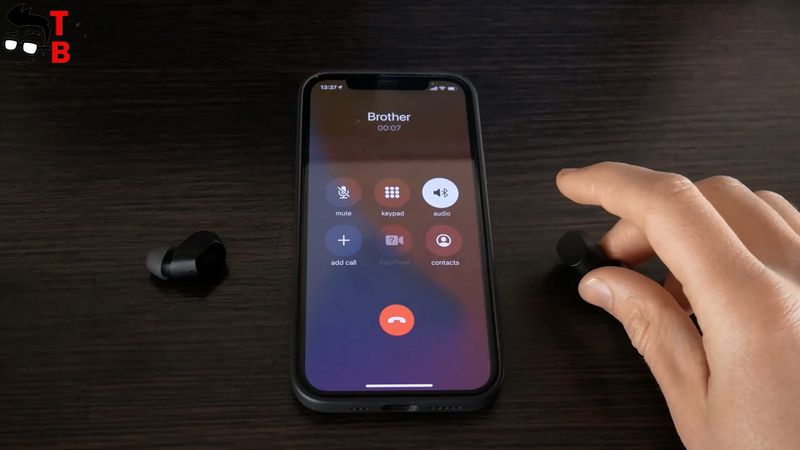 If you want to answer the call on Soul S-Nano earbuds, then just press once on the right earbud. Double press on the right earbuds is to reject a phone call.
Finally, you can switch the mode from normal to transparency. You know, Soul S-Nano doesn't have active noise cancellation, but they have transparency mode. We will talk about it a little later.
Latency Test
OK, I think you are interested in the latency test. No one wants to have sound delays when playing games or watching videos. Do you agree?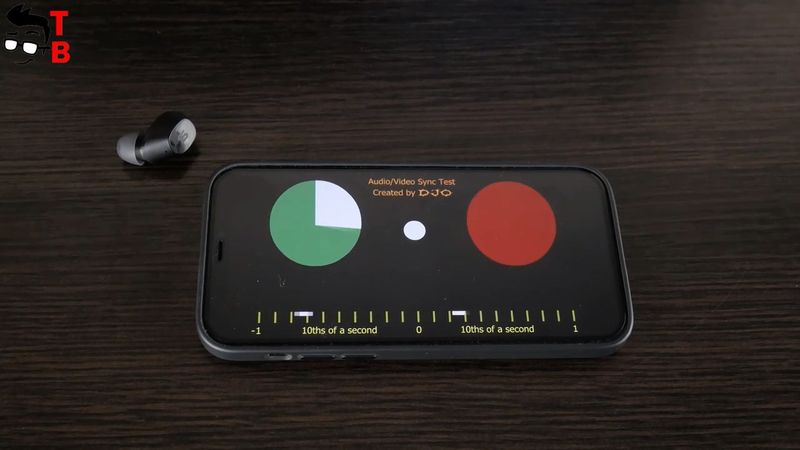 As you can see, the earbuds have no problems with sound latency in video playback.
I also think they are good for playing games.
Microphone Quality
To be honest, I don't know how many microphones are in these earbuds, but let's check the mic quality.
Hey, what's up! This is a microphone test of Soul S-Nano earbuds. I record the sound in my studio. It is very quiet here, and there is no background noise.
Now I turned on the simulated noise on the computer to check a noise reduction. I think the quality of the microphone is still good. Do you agree?
Sound Quality
As I already said, Soul S-Nano earbuds have normal and transparency modes. Please, do not confuse ANC and transparency mode.
ANC mode removes background noises, so you don't hear the traffic noise, for example.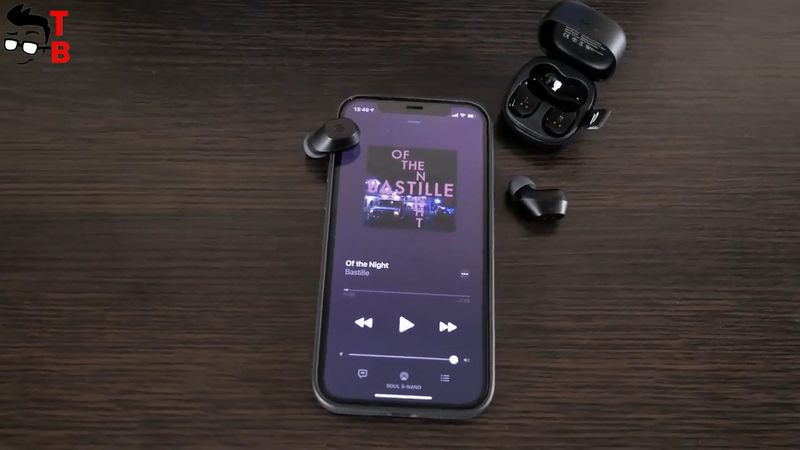 Transparency mode works in reverse. It allows you to hear what is going on around you. I think it is a very useful mode when you are running because you need to hear car horns, people's voices, etc.
Soul S-Nano earbuds have only a 6mm speaker diameter, but I am really surprised by the bass. However, the sound profile is balanced. Mids and highs are good, crisp, and vibrant.
In general, I love the sound quality of these tiny earbuds.
Battery
Soul S-Nano earbuds have very compact charging case, but it has a capacity of 500mAh.
The battery life on a single charge is about 5 hours, but you can use a charging case to charge earbuds three times.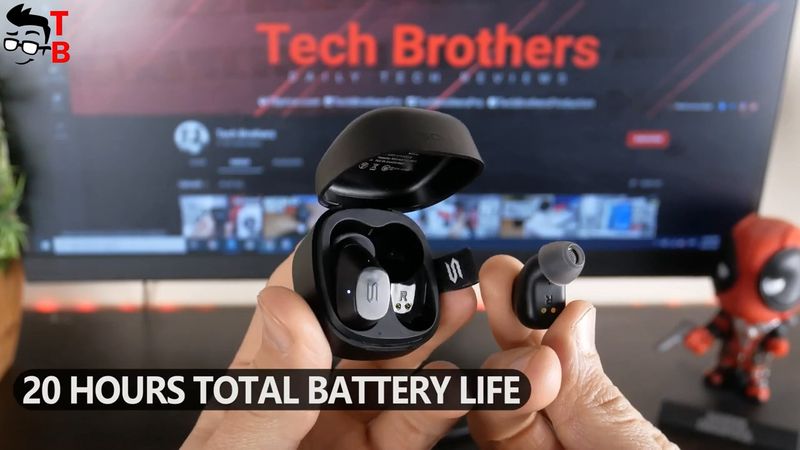 So, the total battery life is about 20 hours. You can get more or less, depending on volume level.
Conclusion
So, if you are looking for wireless earbuds with compact charging case, then Soul S-Nano is one of the best options on the market. The charging case is very small. However, there is a carabiner in the package, so you will not lose the earbuds.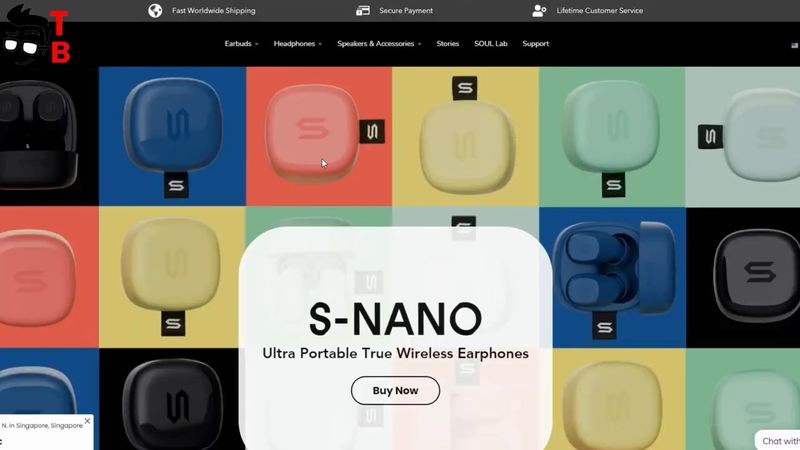 I also like that Soul S-Nano is available in different color options. I have a boring black color version, but you can choose from blue, peach, yellow, lime, and frost.
The next feature of these earbuds is transparency mode. Of course, I would like the earbuds to have ANC mode, but then they would be more expensive.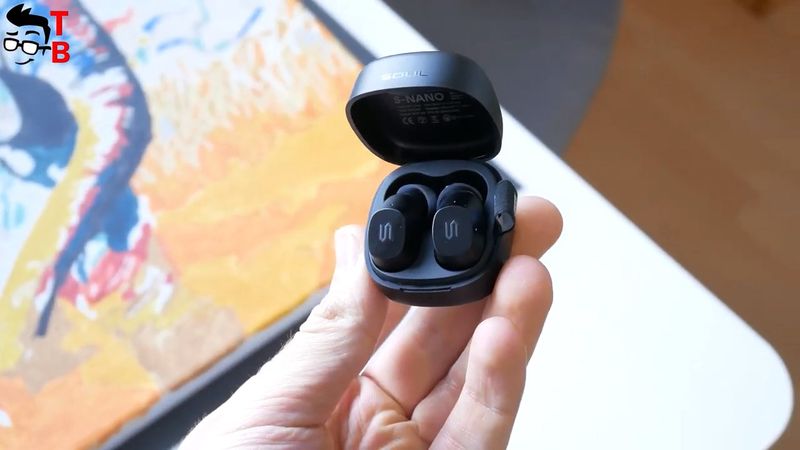 The sound quality and battery life are great for such tiny earbuds.
So, I recommend Soul S-Nano for buying in 2021.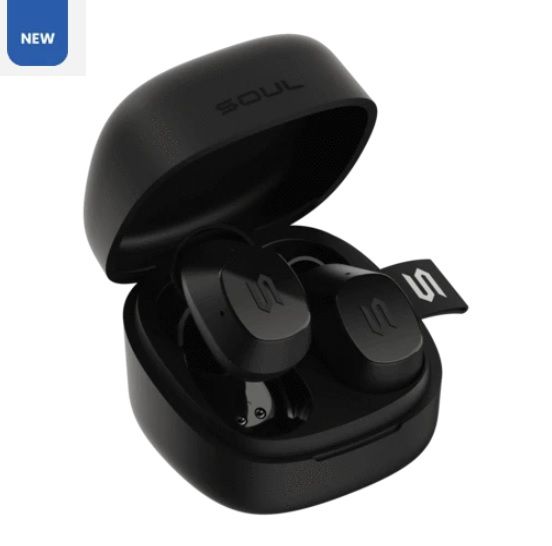 New SOUL S-Nano True Wireless Earbuds - 10% OFF DISCOUNT - Amazon
Buy it now

Amazon.com
as of October 31, 2022 7:22 am