Yesterday, we posted an article about Redmi Buds 4. I really liked those earbuds, especially for the price of $30.
However, I also have Redmi Buds 4 Pro. They are almost two times more expensive – about $56. On paper, these earbuds have better active noise cancellation, 360 degrees surround sound, triple microphone and a stem for better quality calls.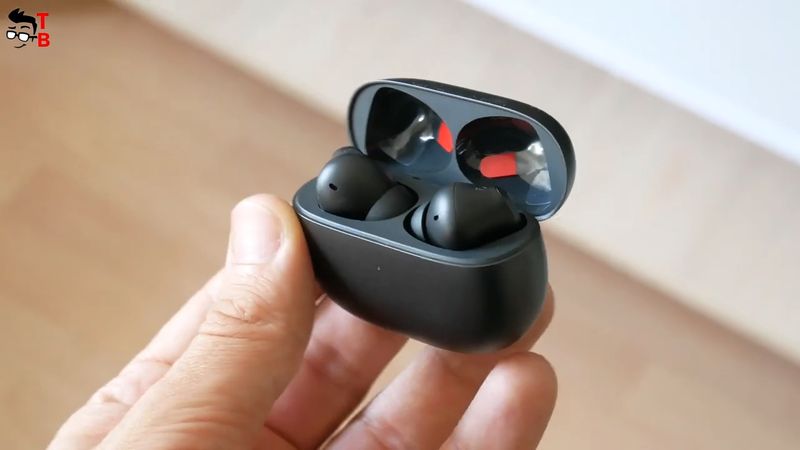 In this article, I want to do a full review of Redmi Buds 4 Pro. We will talk about design, control functions, latency, microphone quality, sound quality and battery.
In the next article, we will compare Redmi Buds 4 and Redmi Buds 4 Pro, and talk about advantages of each wireless earbuds.
Unboxing
So, the new Redmi Buds 4 Pro come in a white box, but the earbuds themselves are black.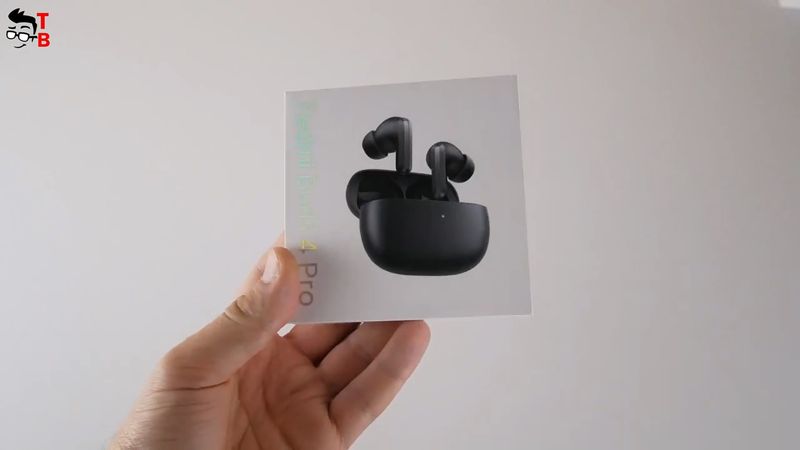 Don't worry, they are also available in a white color option.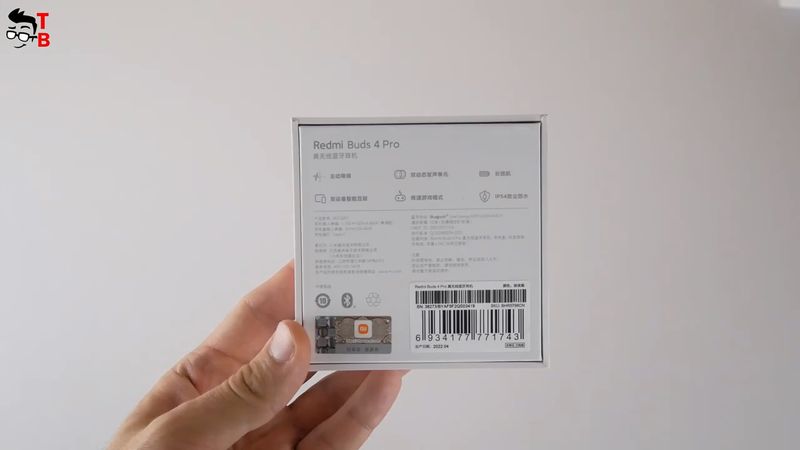 You know, the earbuds are only released in China, so the inscriptions on the box are in Chinese. There is no global version of Redmi Buds 4 Pro yet.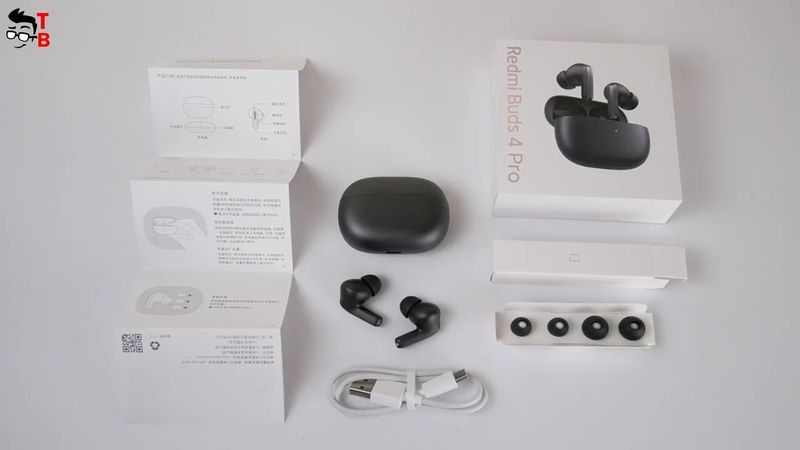 Inside the box, we have a charging case with earbuds, USB Type-C charging cable, user manual in Chinese and extra silicone eartips.
Design
I said that we will compare the new Xiaomi earbuds in the next article, but I can't help but show you them now.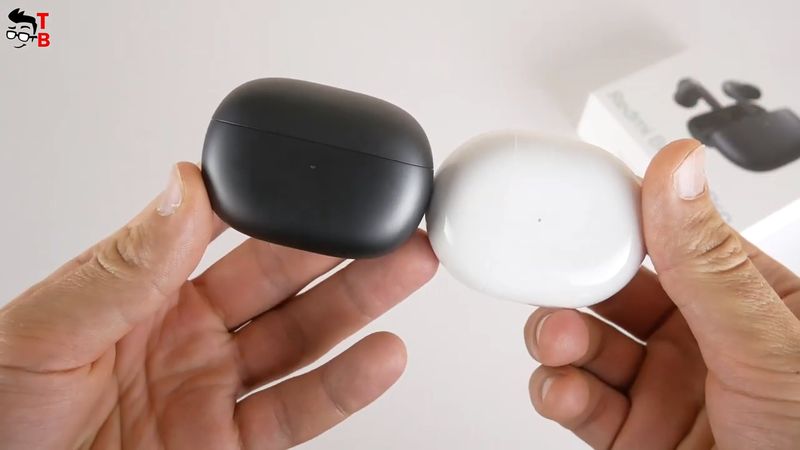 The size of charging case of Redmi Buds 4 Pro is a little smaller than a case of Redmi Buds 4. It is 62 by 45 by 25 mm.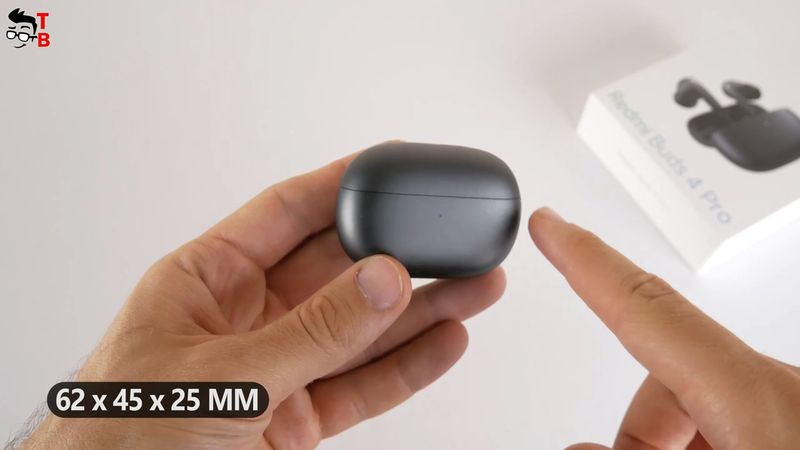 The case is made of matte plastic. By the way, it is more gray, than black.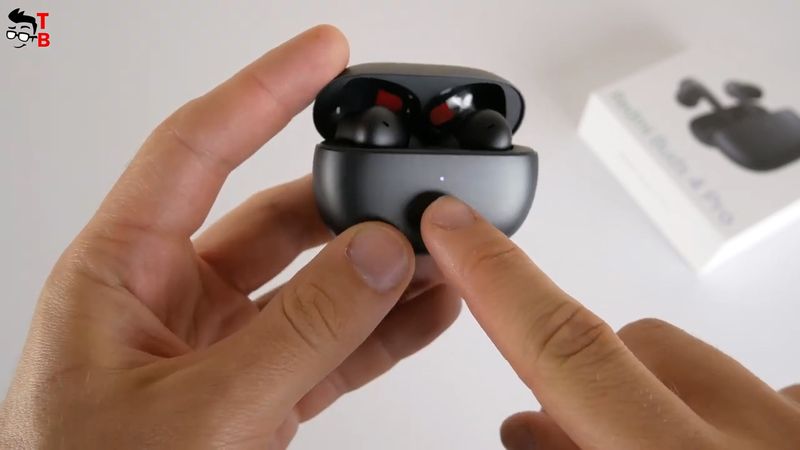 There is LED indicator on the front, and Redmi logo on the back.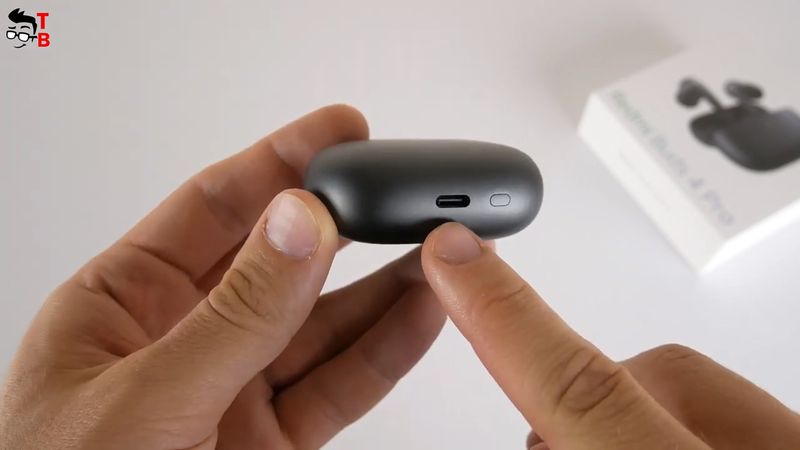 USB Type-C port and reset button are at the bottom.
Talking about design of the earbuds, as you can see, they have stems. In total, there are three microphones on each earbud.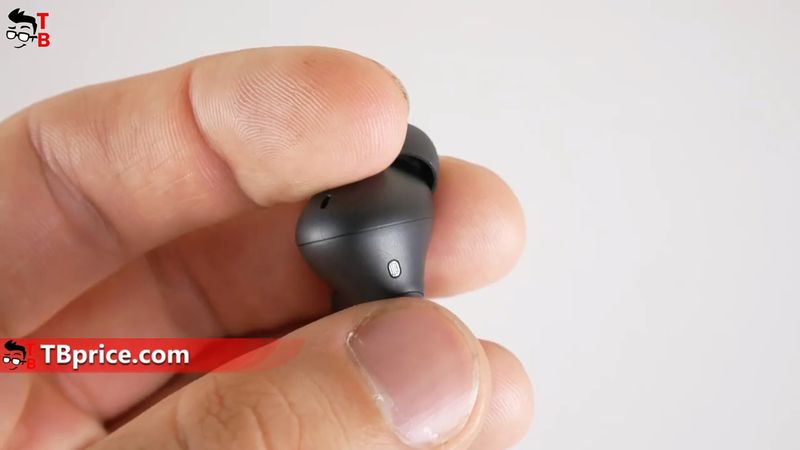 The touch panel looks like a metal, but actually, it is a plastic, like the other part of the earbuds. It is just a different silver color.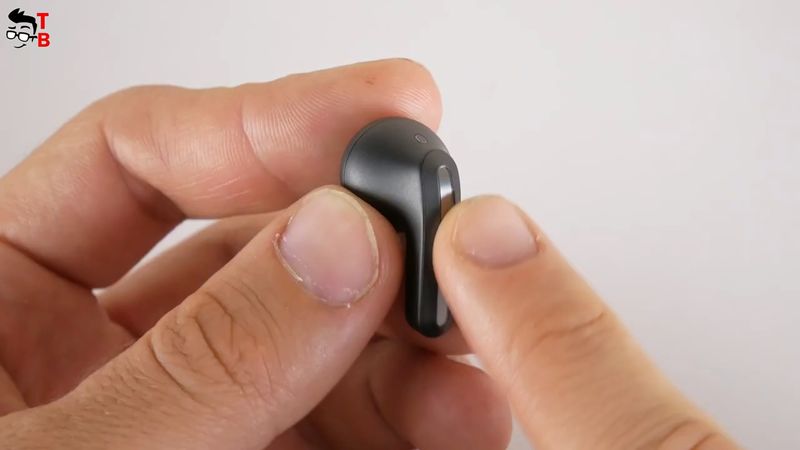 You know, Redmi Buds 4 Pro are more comfortable for me than Redmi Buds 4. They fit very securely in the ears, and I think you can run or doing other active sports with them.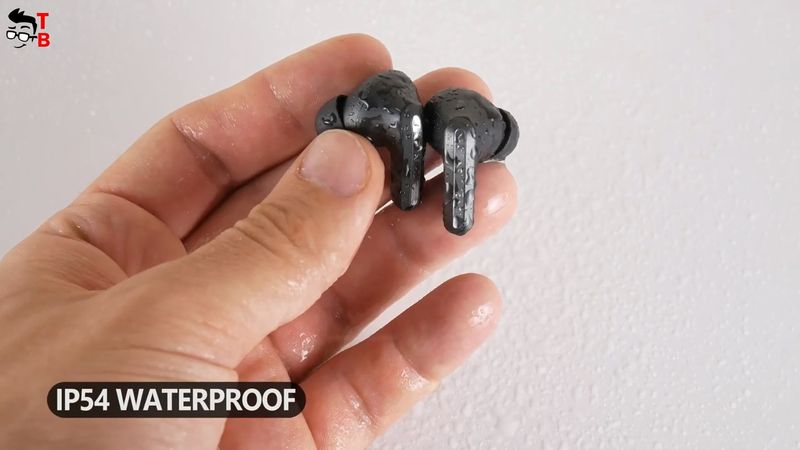 The new earbuds have IP54 waterproof rating.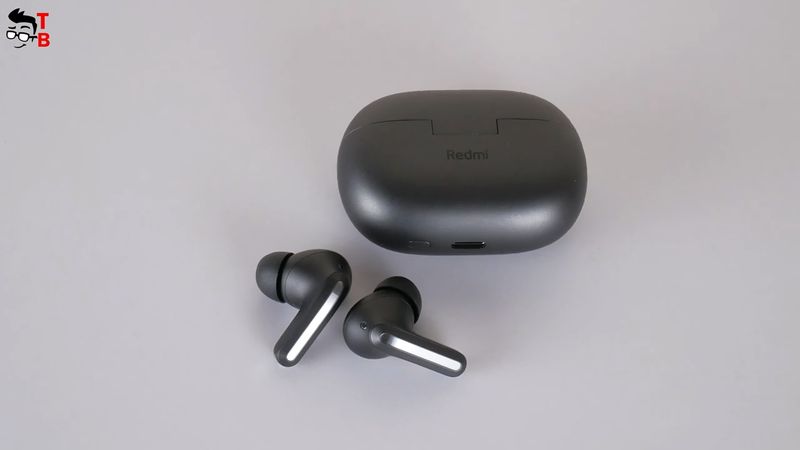 By the way, it looks like a white version of Redmi Buds 4 Pro is made of glossy plastic. Do you like matte or glossy plastic for the charging case and earbuds? Write in the comments below.
Now, let's talk about control functions.
Control Functions
You know, I expected Redmi Buds 4 Pro to have a volume control function, but it is missing here, just like Redmi Buds 4.
You can double press the left or right earbuds to play/pause the music, triple press to switch to the next track, and a long press on any earbuds to switch between the noise reduction and transparency modes.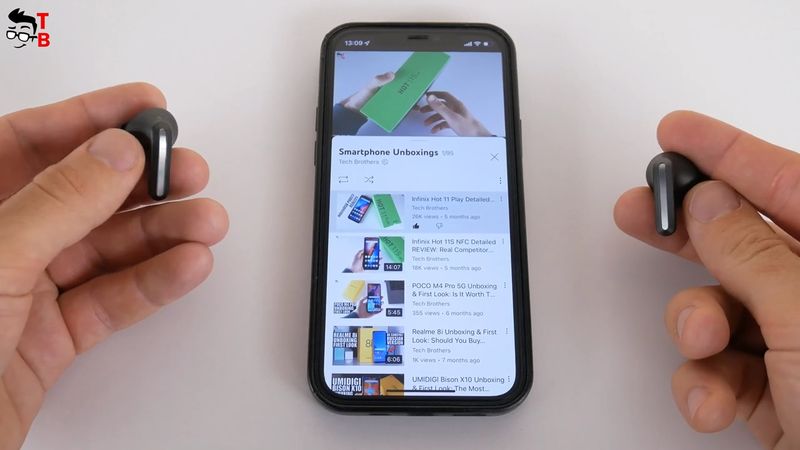 By the way, Redmi Buds 4 Pro have three levels of noise cancellation, but we will talk about that a little later.
So, the new earbuds don't have volume control function and gaming mode. However, the Chinese company promises 59ms low latency. Let's check it out.
Latency Test
I will play a little PUBG Mobile, and you can check the latency when I shoot.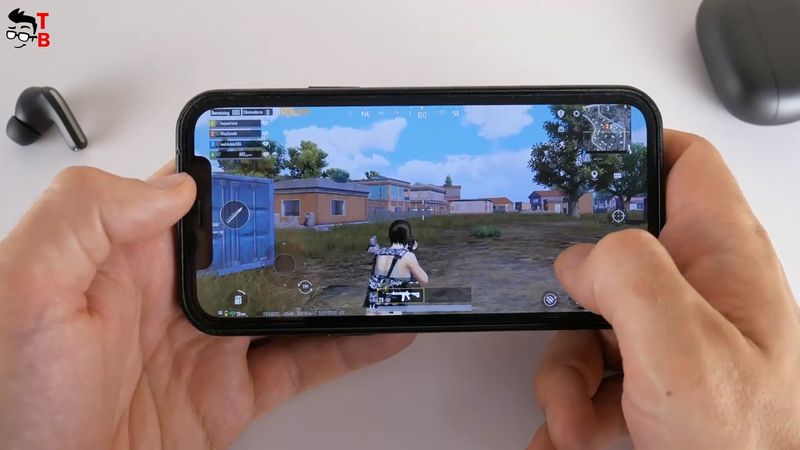 As you can see, the latency is low, but I think it would be even lower with game mode.
Microphone Test
Before testing a microphone quality, I need to tell you about some features. Redmi Buds 4 Pro have a triple mic on each earbud, ENC support, and anti-wind noise reduction.
So, I am going to sit under the fan. I also have a window open, so it is quite noisy here.
Hey, guys! I am testing a microphone quality of Redmi Buds 4 Pro. Can you hear me well? By the way, I would like to take a moment and ask you to subscribe to our channel Tech Brothers. Thank you!
Sound Quality
I think the main feature of Redmi Buds 4 Pro is a sound quality. First, they have Bluetooth 5.3 and LC3 audio codec support. It is one of the latest audio codecs that improves audio and call quality in the wireless earbuds.
Another feature of Redmi Buds 4 Pro is 360 degrees surround sound. The earbuds have dual dynamic driver with 6mm titanium moving coil and 10mm aluminum magnesium moving coil.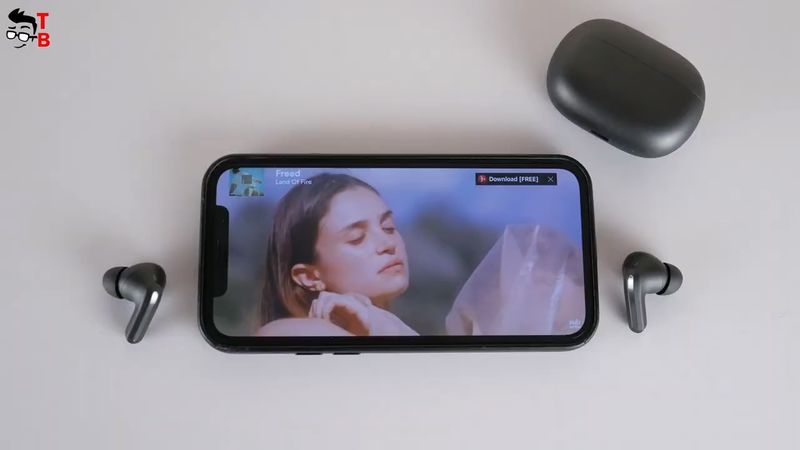 I don't know how to describe it, but the sound is really coming from different directions. First, the sound comes from behind, then it goes around the sides, and finally it surrounds me.
You can even play 7D music on YouTube, and feel the sound move around you.
You know, it is better to use noise reduction when listening to music.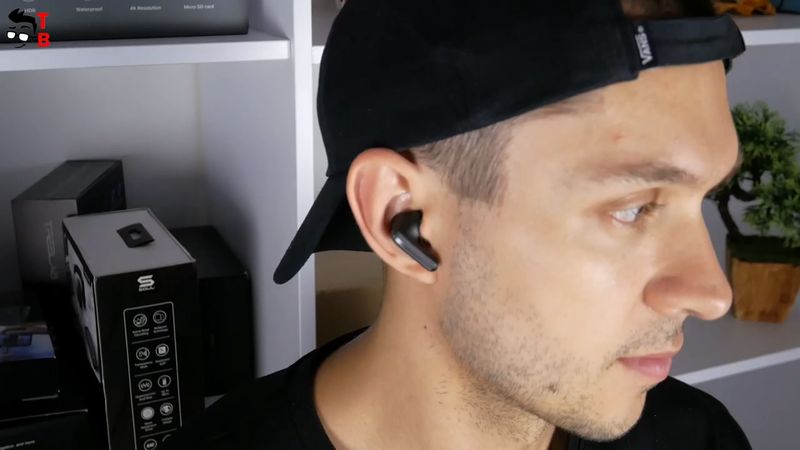 Talking about active noise cancellation, Redmi Buds 4 Pro support a flagship 43dB ANC technology. As I already said, the earbuds have noise reduction and transparency modes, but also there are three levels of ANC. You don't need to do anything, because the earbuds automatically adjust ANC level from 1 to 3.  The first level is for office and library, the second one is for café and park, and the third level is for subway and airplane.
If the sound quality is really important for you, then Redmi Buds 4 Pro is one of the best choices in 2022.
Battery Life
A charging case of Redmi Buds 4 Pro looks compact, but it has a battery capacity of 590mAh. Each earbud has 54mAh battery.
Most likely, these numbers will not tell you much.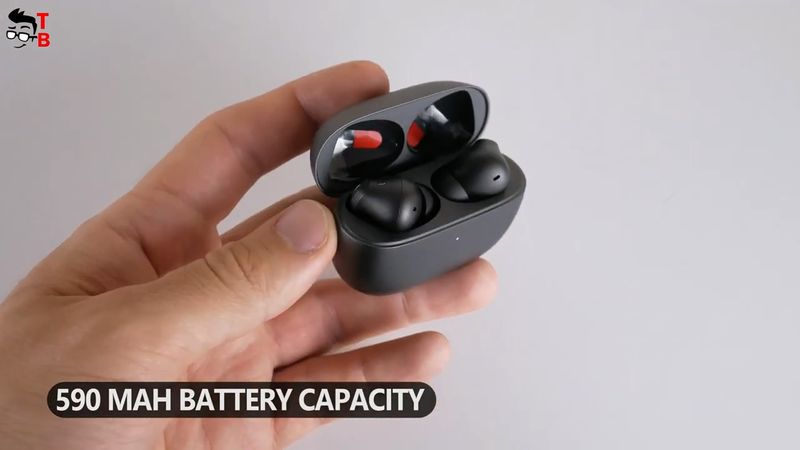 However, you may be surprised by the battery life. You can listen to music up to 9 hours on a single charge with ANC off. The total battery life is 36 hours.
That's very good battery life for wireless earbuds.
Conclusion
To be honest, after testing Redmi Buds 4, I didn't think Redmi Buds 4 Pro could surprise me. The Pro version costs almost twice as much, and that made me very skeptical.
However, now I understand why they cost more, and the price is completely justified.
On the one hand, Redmi Buds 4 Pro have the same drawbacks as Redmi Buds 4, such as the lack of volume control and game mode.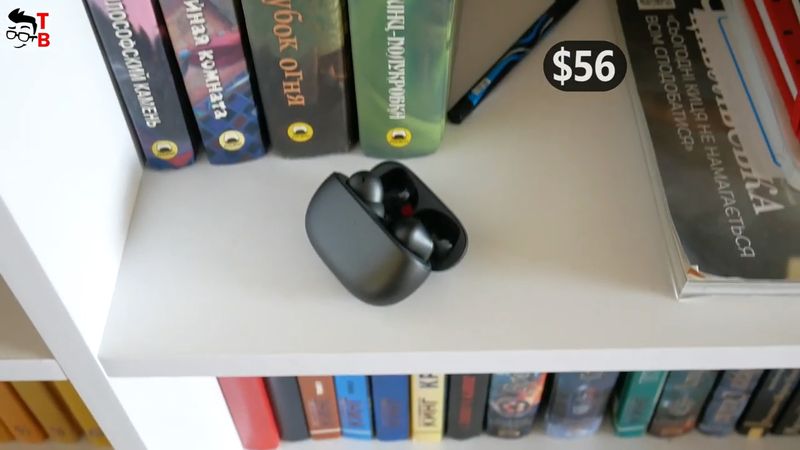 However, they have much more advantages. For only $56, you will receive the wireless earbuds with 43dB active noise-cancelling, dual dynamic driver and 360 degrees surround sound, excellent microphone quality, and very good battery life.
By the way, I forgot to tell you about in-ear wear detection function. When you remove the earbuds out of your ears, the music automatically pauses. That's a very useful feature.
So, if you really care about high sound quality, then Redmi Buds 4 Pro is your choice.