We have already made a comparison of Redmi Buds 4 and Redmi Buds 4 Pro about one month ago, but we were only comparing the specifications of the new earbuds.
Now I have both in my hands, and we can compare them side-by-side, including design, sound quality, latency, microphone and battery.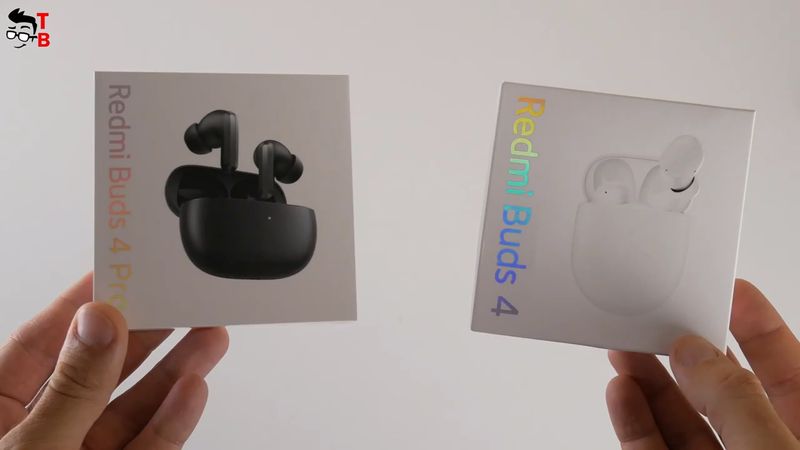 However, before we compare the new Xiaomi earbuds, we have to do a full review of each one. I want to start with Redmi Buds 4.
The main features of Xiaomi Redmi Buds 4 are 35dB active noise cancellation, 10mm driver, Bluetooth 5.2, 30 hours battery life.
I have bought these wireless earbuds for $32.
Unboxing
As you can see, I have a white version of Redmi Buds 4 earbuds. They are also available in a black color.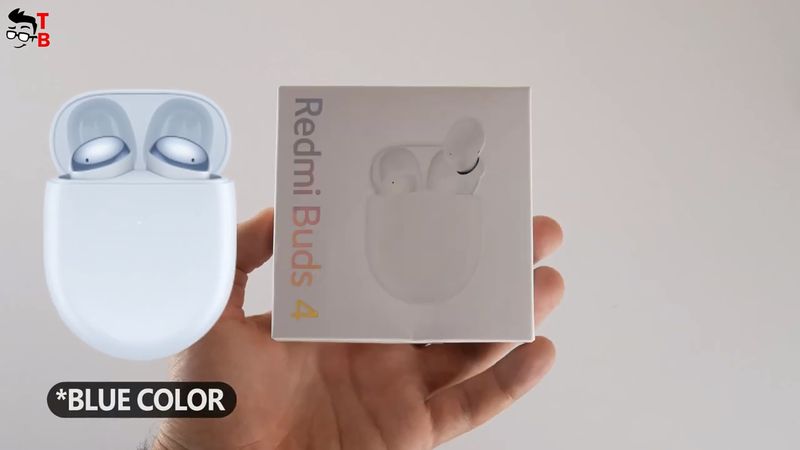 The inscriptions on the box are in Chinese, because I have a Chinese version.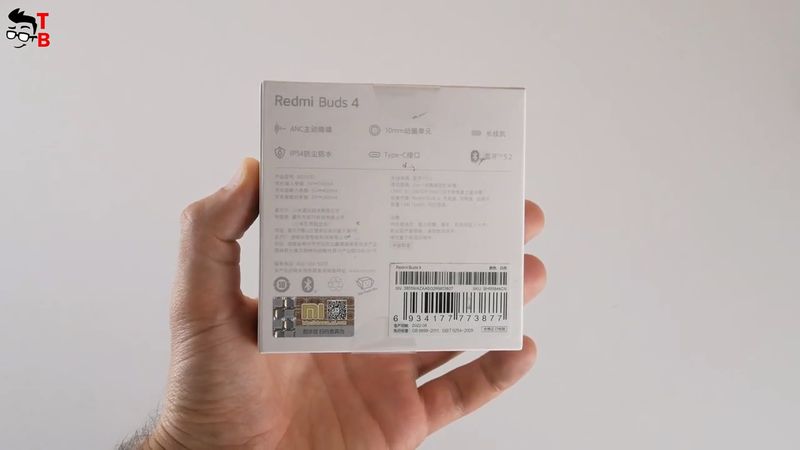 In the box, there is a charging case with earbuds, user manual, USB Type-C charging cable, and silicone eartips of different size.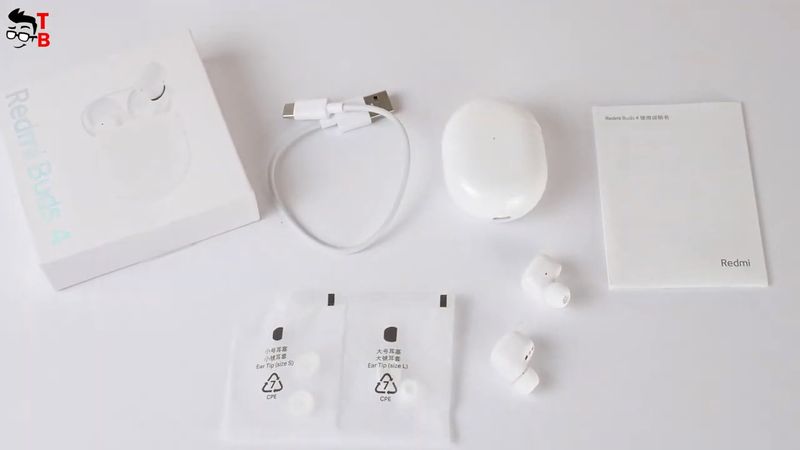 You know, I am glad to see a charging cable, because some Xiaomi earbuds come without it.
Design
You know, Redmi Buds 4 are the budget earbuds, but they have very good build quality. The charging case and earbuds are made of glossy plastic.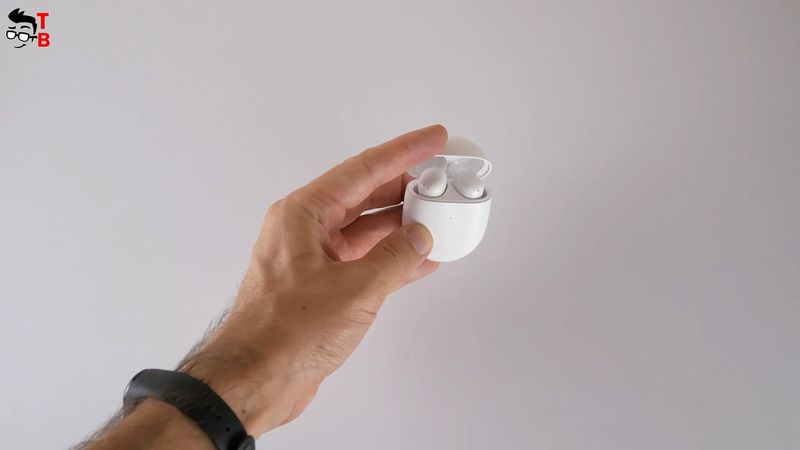 The case do not slip in your hands, especially in a hot summer when your palms are a little sweaty.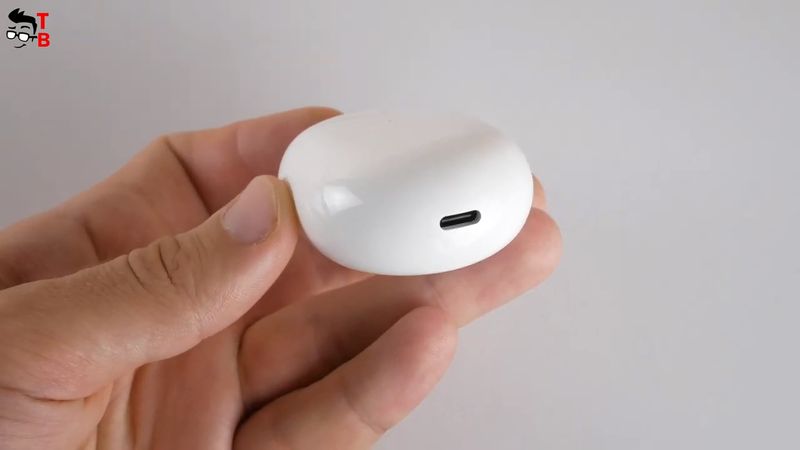 There is USB Type-C charging port at the bottom, LED indicator on the front and physical button on the back.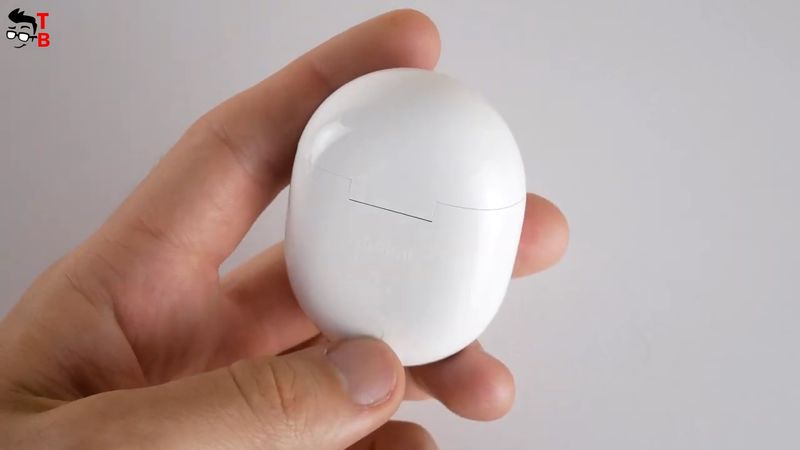 You can use this button to quickly reset the current connection, and connect to another smartphone.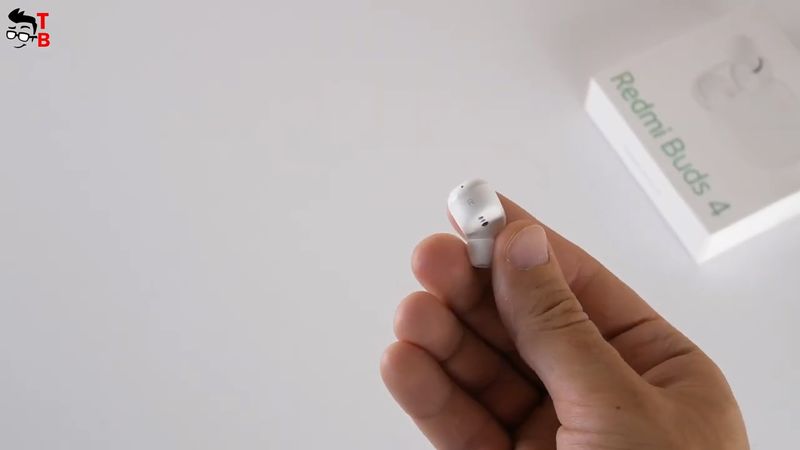 The lid is quite tough, and it is held in the open position. In addition, the lid makes a nice clap when you close it. I like this.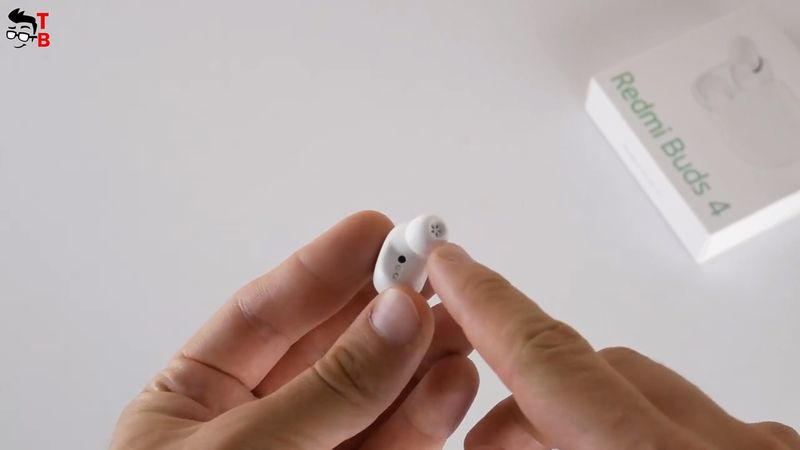 Talking about earbuds, they don't have a stem, like Redmi Buds 4 Pro, but there are silicone eartips. As you understand, active noise cancelling is impossible on the earbuds without silicone eartips.
Redmi Buds 4 also have touch control buttons and dual microphone. We will check a mic quality later in this article.
Now, let's talk about dimensions and weight. The size of the charging case is 65 by 48 by 28 mm. The weight with earbuds is 49 grams.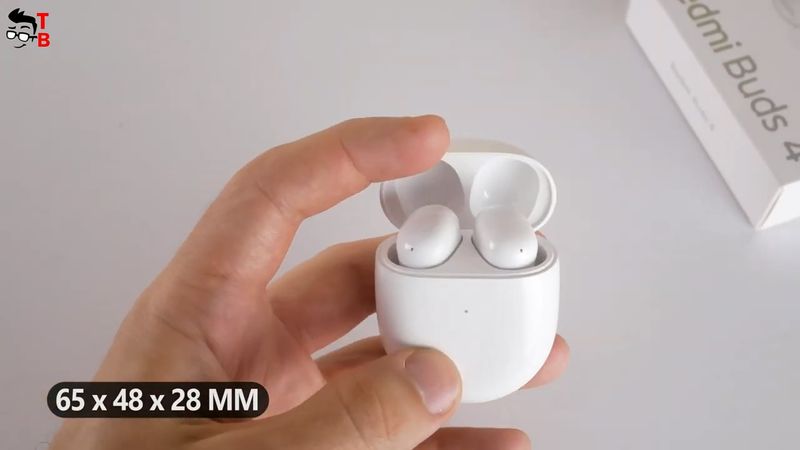 As for the earbuds, they are 22 by 25 by 15 mm. The weight of one earbud is 4,4 grams.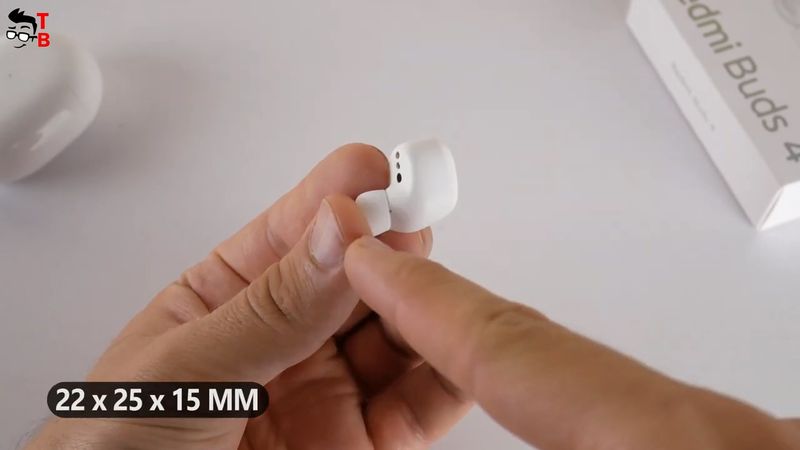 You know, Redmi Buds 4 look thick, but they don't actually stick out of your ears. Overall, the earbuds are very comfortable.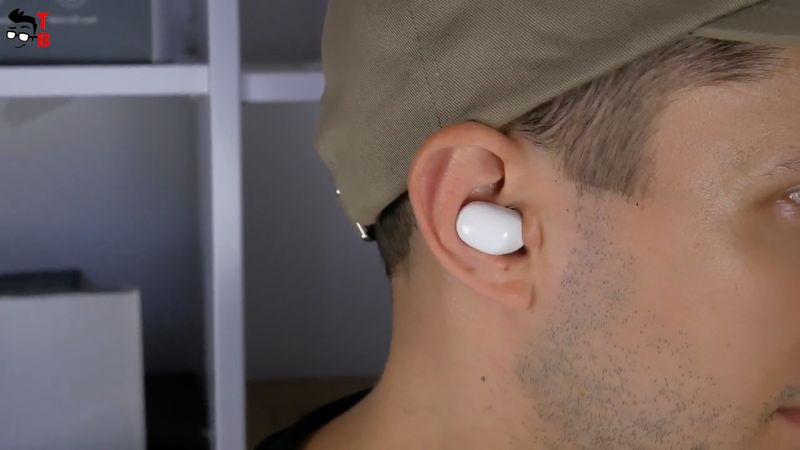 I cannot say they are perfect for sports because they can fall out while running, but for everyday use, the earbuds are very good.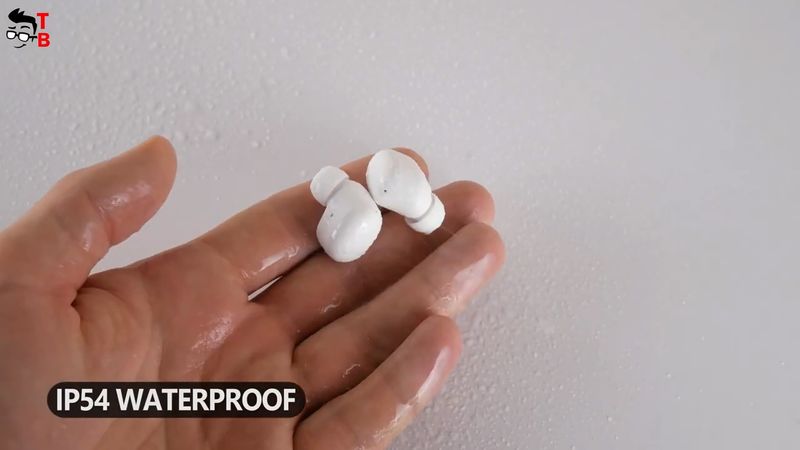 By the way, Redmi Buds 4 have IP54 waterproof and dustproof rating, so you can use them in a gym.
Control Functions
As I already said, the new Xiaomi earbuds have touch control buttons.
A double tap on the left or right earbuds plays and pauses the music.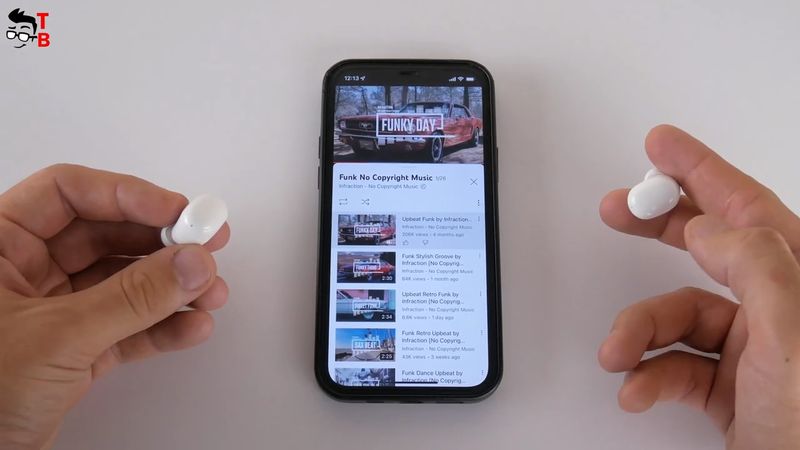 By the way, Redmi Buds 4 also support smart wear detection, so you can just remove the earbud from your ear to pause the music.
If you want to play the next song, then triple press the right or left earbud.
I have told you many times that Redmi Buds 4 support active noise cancellation. A long press on the any earbud switches between noise reduction and transparency modes.
That's all about control functions.
App
You know, another feature of the new Xiaomi earbuds is a quick connect to MIUI smartphones. Unfortunately, I don't have Xiaomi phone right now, so I cannot show you this function now.
In theory, it looks like this – you open the lid of the charging case, and then a pop-up window appears on your Xiaomi smartphone. You just need to press connect, and that's it!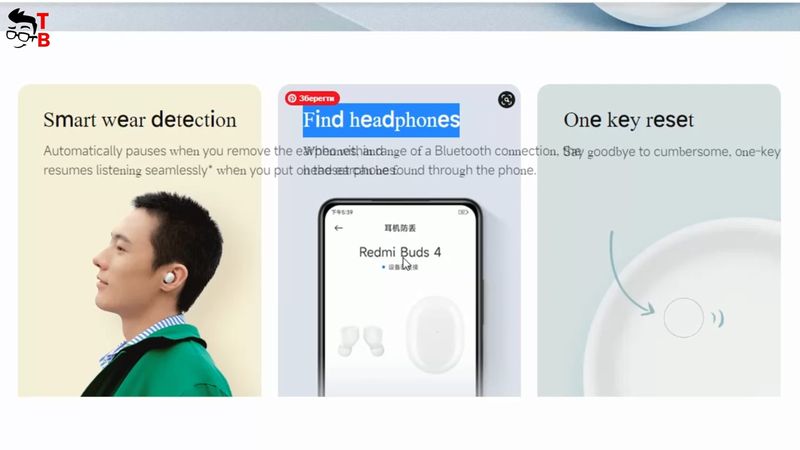 In addition, you can see the battery level of the right and left earbuds, as well as the charging case.
We can also see a Find Earbuds function on the official website. However, I couldn't find it on my iPhone. Most likely, it is also available only on Xiaomi devices.
Latency Test
Xiaomi Redmi Buds 4 doesn't have a separate game mode, but the Chinese company promises low latency in games. Let's check it out.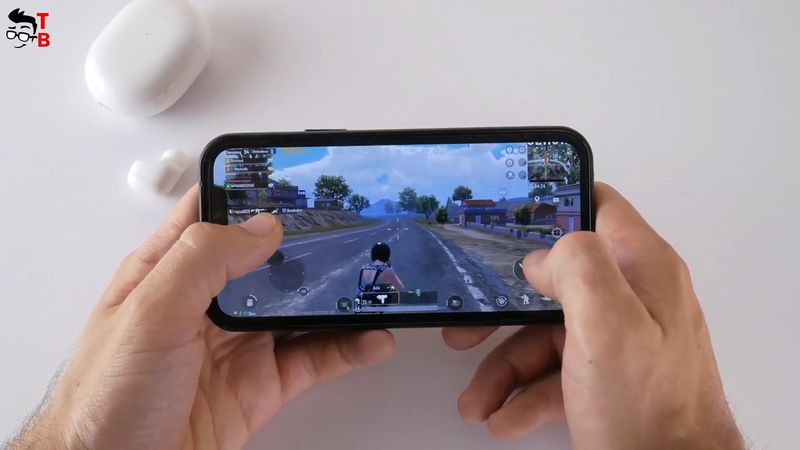 You know, a latency is low, so the earbuds are suitable for gaming.
Microphone Test
Xiaomi pays special attention to the microphone quality of its new wireless earbuds. Redmi Buds 4 have dual microphone and AI call noise reduction.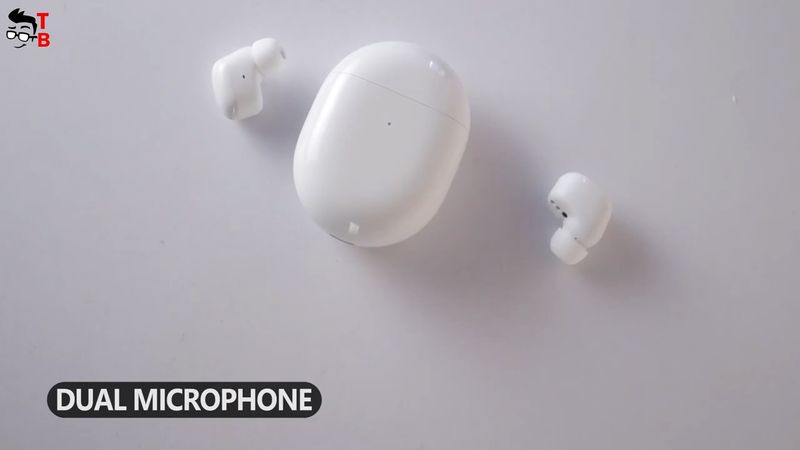 Of course, I believe Xiaomi, but I have to check a mic quality for myself.
Hey, guys! I am testing a microphone of Xiaomi Redmi Buds 4. You know, it is very hot now, so the fan works in my studio. It is quite noisy, but you are not supposed to hear the noise. 
Sound Quality
Before talking about sound quality, I need to tell you some specs. Redmi Buds 4 have 10 moving coil unit, Bluetooth 5.2, SBC and AAC support.
The manufacturer says that 10mm driver provides a good instrumental and vocal sound, but I also like the bass.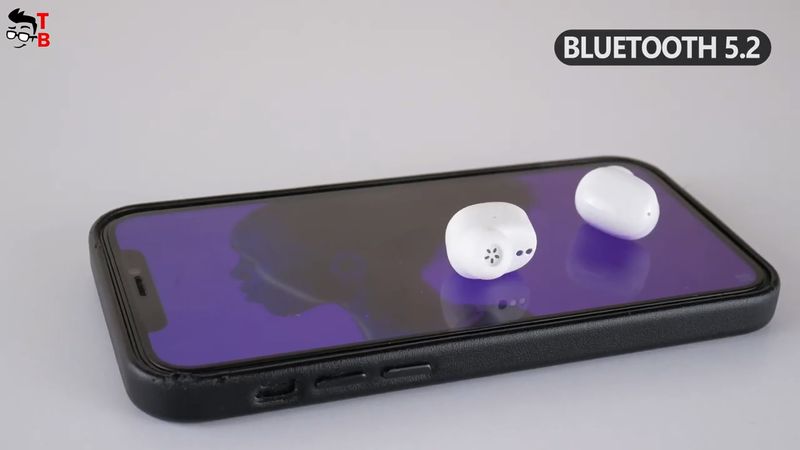 However, the feature of Redmi Buds 4 is an active noise-cancelling. Noise reduction mode allows you to fully immerse yourself in a music, even in crowded or noisy places.
Unfortunately, I cannot show you how the active noise cancellation works.
From my experience, in a room with a fan running and an open window to a noisy street, I do not hear any noise at all. The noise reduction works very good.
Battery Life
Finally, let me tell you about battery of Xiaomi Redmi Buds 4. There is some information about battery capacity in the user manual, but it is in Chinese. I cannot say for sure the capacity of the charging case and earbuds. If you know Chinese, please write in the comments below what it says.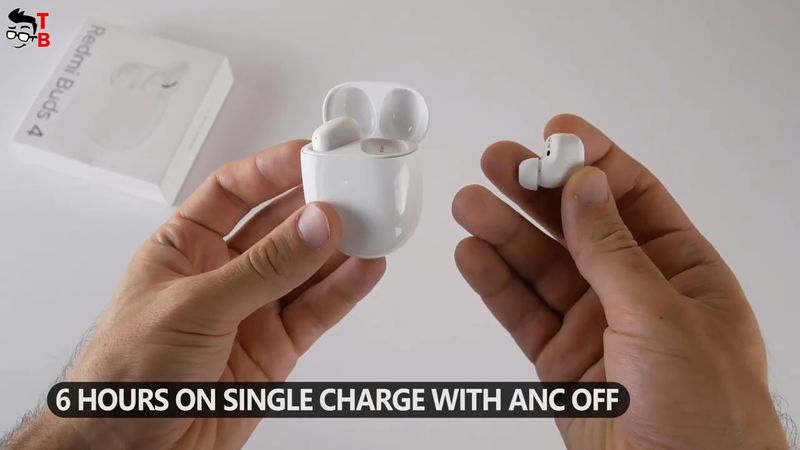 However, I can tell you about battery life. A total battery life with charging case is 30 hours, but this is with ANC off. A battery life on a single charge is 6 hours with ANC off, and 5 hours with ANC on.
If you have a different battery life, don't scold me because it can vary depending on the volume and the environment.
Conclusion
So, let's summarize, and talk about the pros and cons of Xiaomi Redmi Buds 4.
The main advantage of the new wireless earbuds is affordable price. You can buy it for only $32.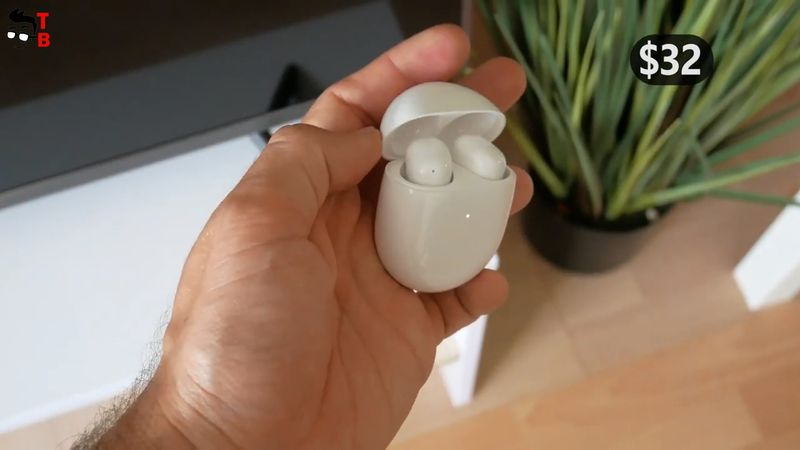 Even though these are budget earbuds, they have a very good build quality. I like a rounded shape of the charging case, and a comfortable fit of the earbuds.
I am not sure that they are good for active sports, such as running, but the earbuds have IP54 waterproof rating, so you can go to the gym or do yoga at home.
The next feature of Redmi Buds 4 is a smart wear detection. This is a really useful feature that is rarely found in budget earbuds.
In addition, Redmi Buds 4 is probably the most affordable wireless earbuds with active noise-cancelling.  A noise reduction and transparency modes work very well.
The sound quality and battery life are also very good for the budget earbuds.
Among the cons, I can only mention the lack of volume control, and gaming mode. In general, the latency in games is not very high, but it would be better with gaming mode.
In the next article, we will talk about pros and cons of Redmi Buds 4 Pro. They should have even better ANC, and some other features.