Last week, I tested a Wi-Fi extender from Rockspace Company, but I also have a smart wireless camera Rockspace C1.
The main features of this camera are 1080p resolution, 9000mAh built-in battery with up to 180 days of battery life on a single charge, a powerful spotlight for color night vision, motion detection sensor, and many others.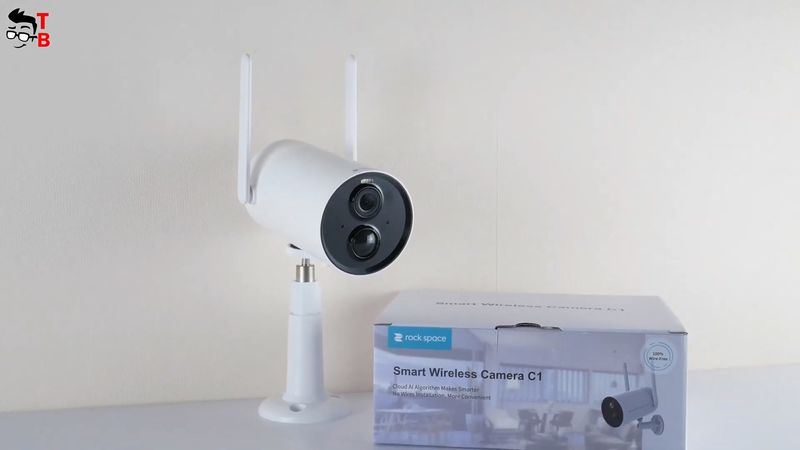 In this article, we will do unboxing, look at design of the wireless camera, its installation, app functions and video quality day and night.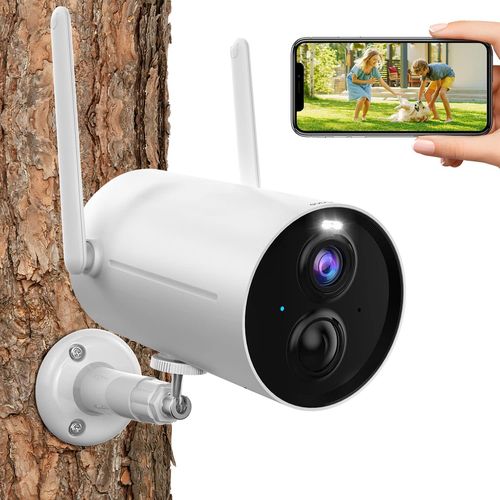 Rockspace C1 Security Cameras Wireless Outdoor - Amazon
as of November 12, 2023 9:51 am
Unboxing
So, the new wireless camera from Rockspace comes in this box. There is only a model name on the front, while the main features are on the side.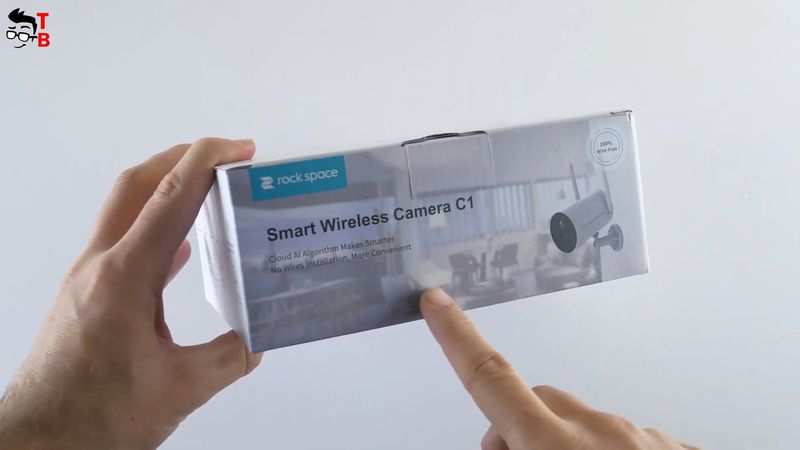 You can also scan a QR code on the box to download the app on smartphone. We will talk about it a little later in this article.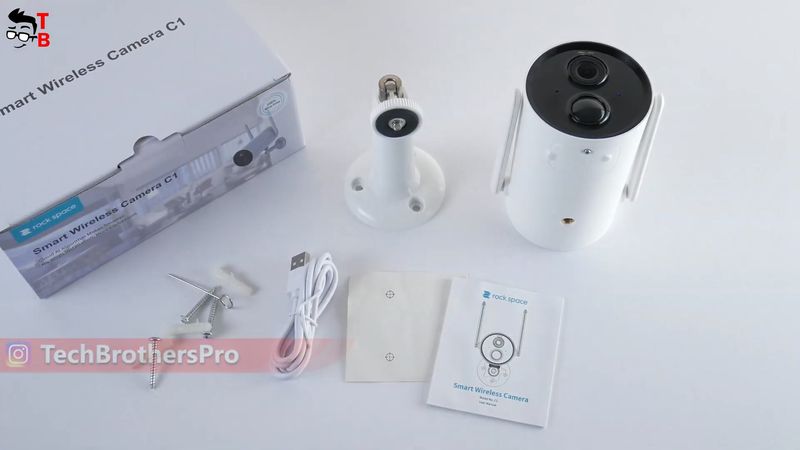 Inside the box, there is a camera, a bracket, a mounting kit, microUSB cable and user manual.
Design
You know, Rockspace C1 wireless camera is not very compact. I think this is because of the built-in battery. The dimensions are 72 x 72 x 120 mm.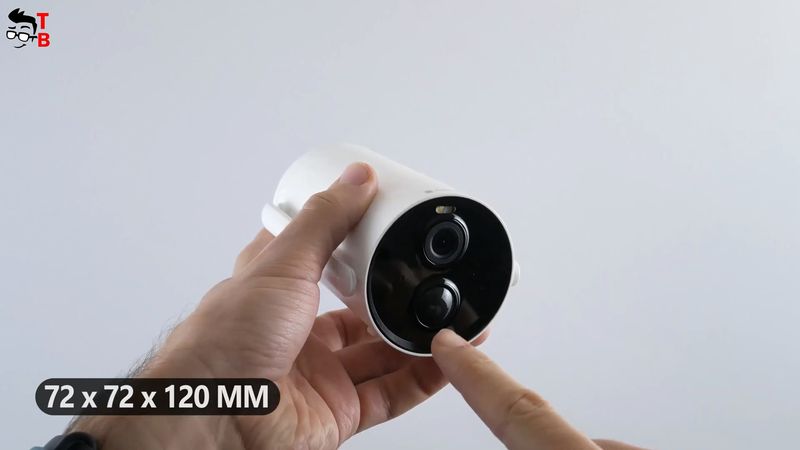 However, it is not heavy – only 340 grams.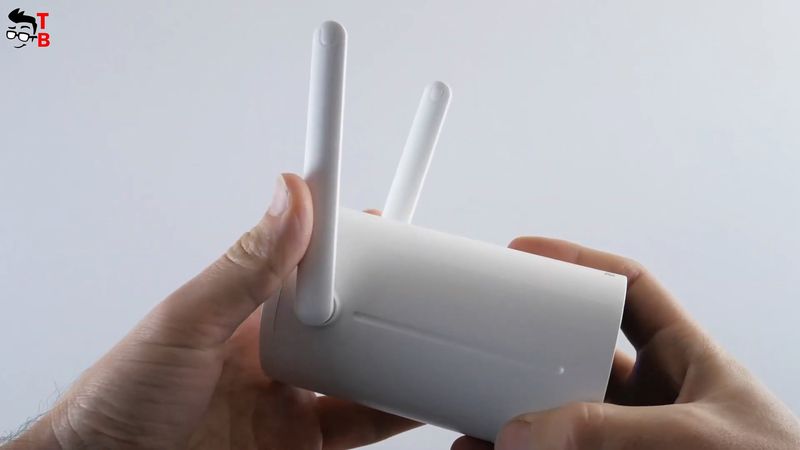 A new camera has two rotatable antennas for better Wi-Fi connection.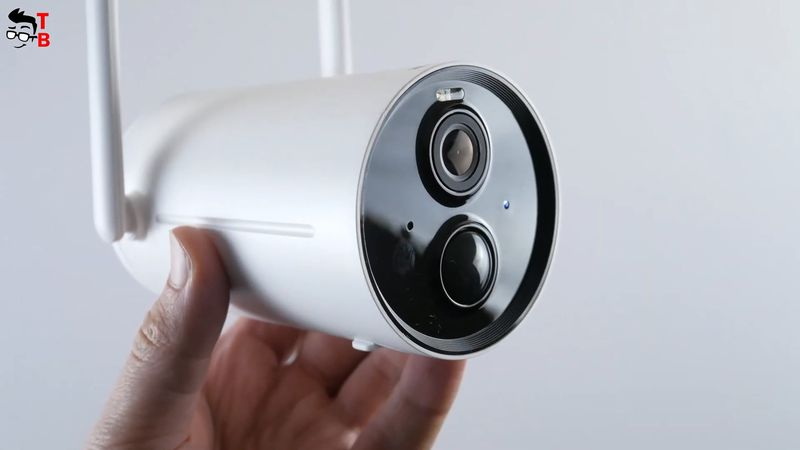 On the front of the camera, there is a spotlight, lens, indicator light, microphone, and motion detection sensor.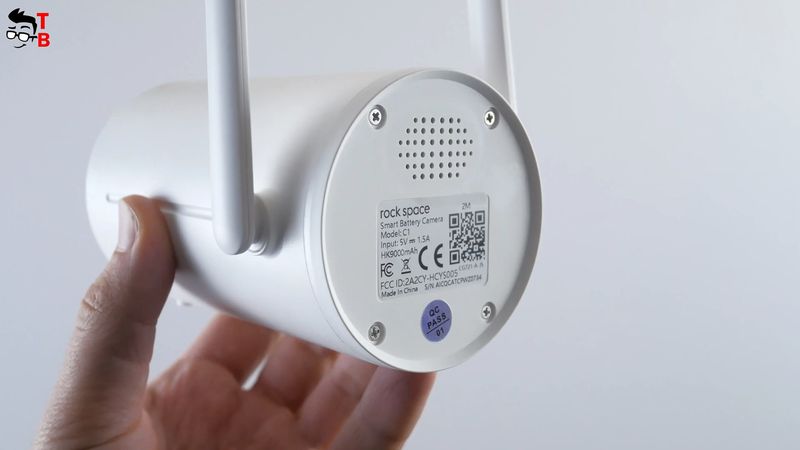 On the back, we can see a speaker grill and a sticker with some information about camera.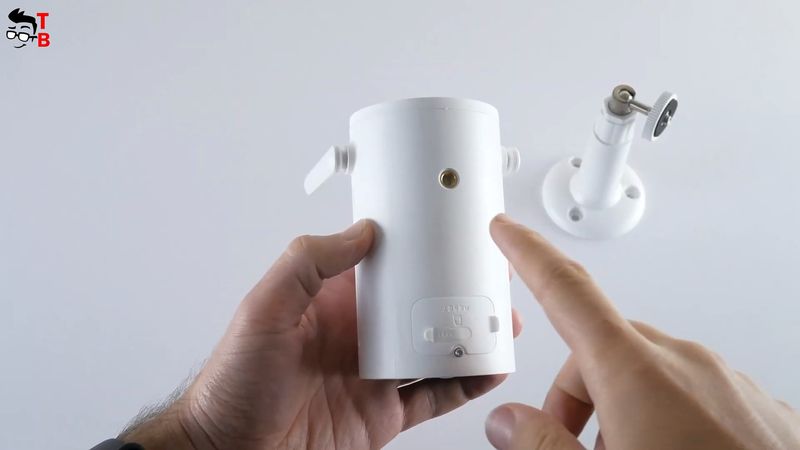 Rockspace C1 has a screw hole at the bottom to install a bracket.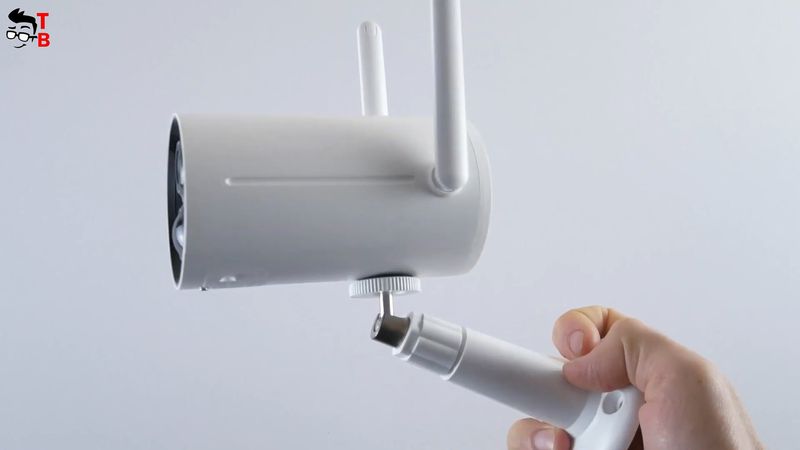 By the way, a bracket is made of quite cheap plastic, but you can use it to mount the camera on the wall at different angles.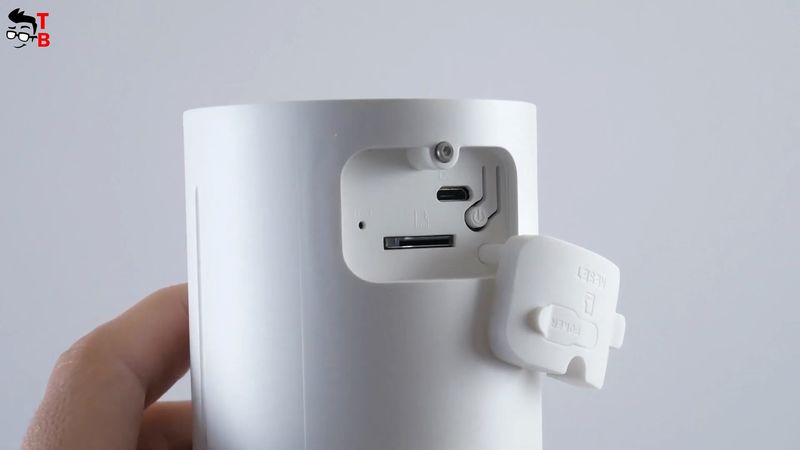 The camera also has power button, reset button, microUSB charging port and memory card slot. They are hidden under a rubber plug to prevent water from getting inside the body.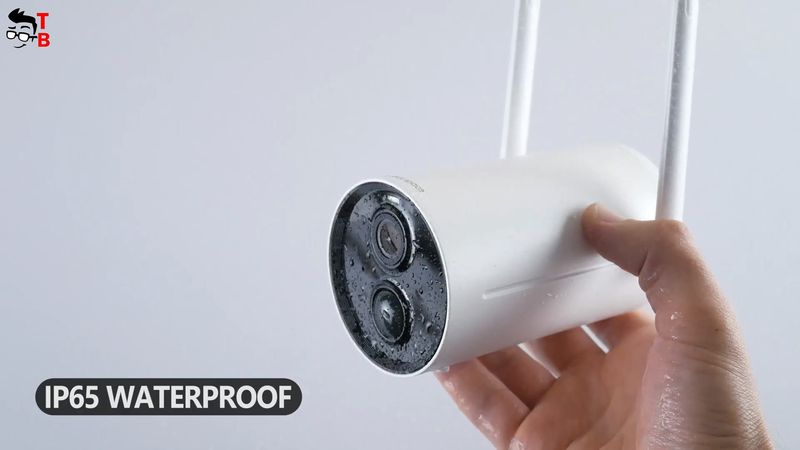 Yes, you can install Rockspace C1 wireless camera outside thanks to IP65 waterproof and dustproof rating.
So, there is actually nothing special about the design of this camera, but I like the build quality. It looks reliable.
Now, let's talk about connection and app functions.
Connection
First, you need to download and install RockHome app on your Android or iOS device.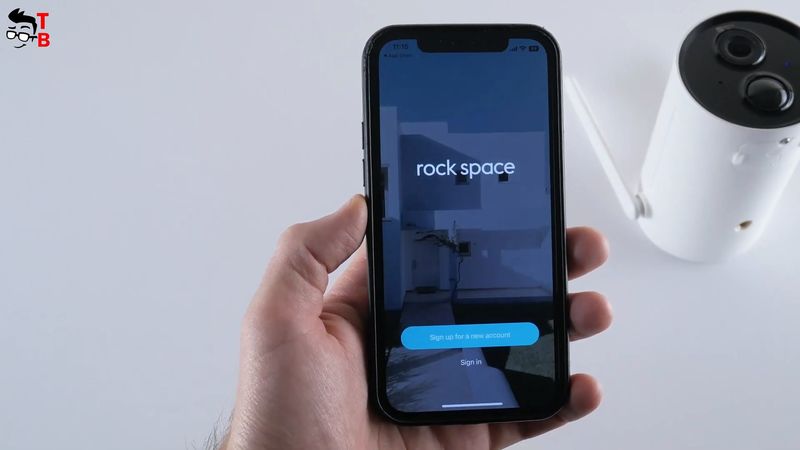 After you open the application, you need to sign up for the new account.
When account is registered, you can add a new device.
As you can see, the first step is to power on a camera. You just need to press a power button under the rubber plug, and wait for the sound notification. The LED indicator on the front will also blink blue.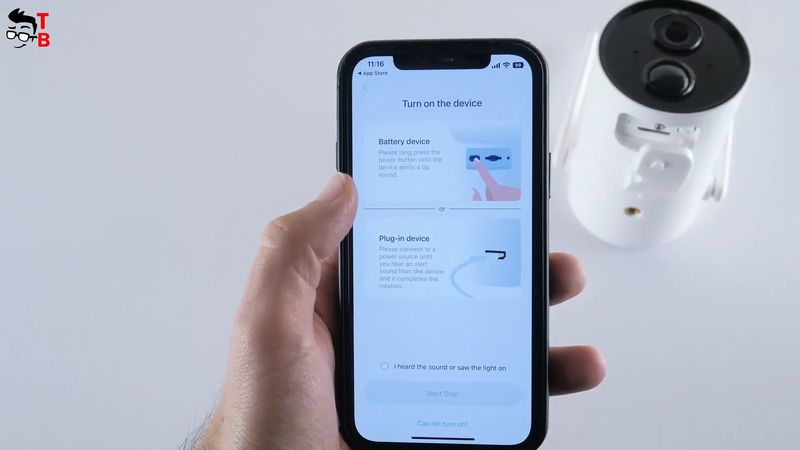 The app will start searching the new device.
There are two connection methods, but my camera doesn't have Ethernet cable, so we can only use a connection via Wi-Fi.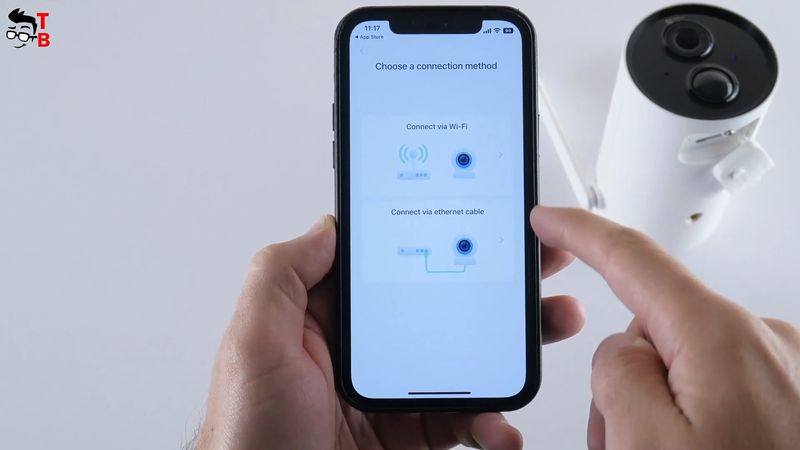 Now, select your home Wi-Fi network and enter a password from it.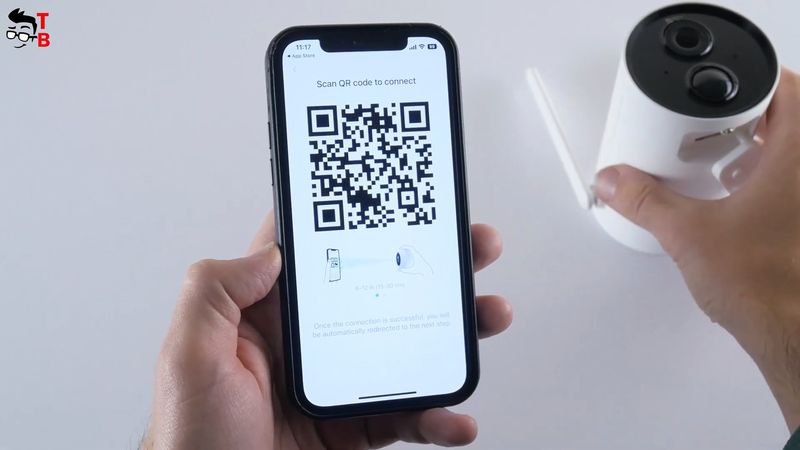 The final step is to show a QR code on the smartphone to the camera. You will hear a voice message that Wi-Fi connected.
That's all!
App Functions
As you can see, I have a firmware version. It is required to be updated for a better experience. Let's do this.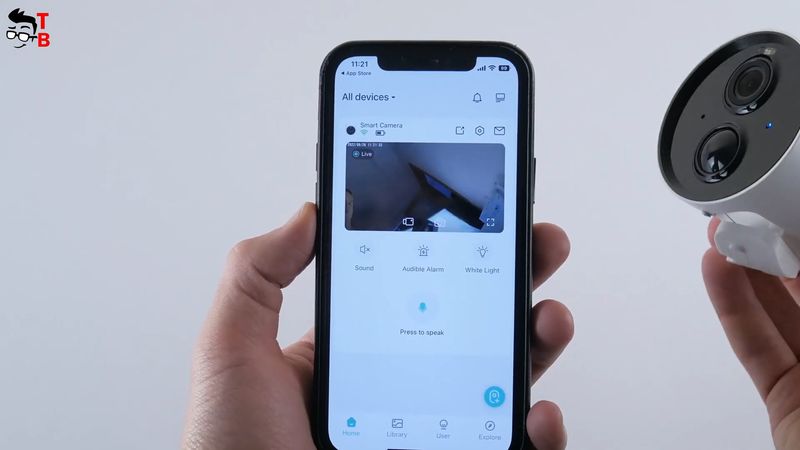 Now, we can see the live video from the camera. You can enlarge it by clicking on this icon.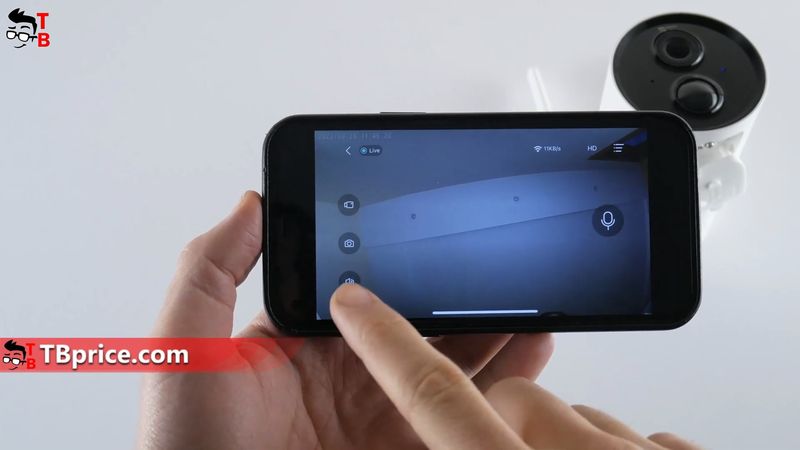 There are also buttons to record a video, take a snapshot, and mute the sound.
If you go back to the small screen, you can turn on the siren and spotlight.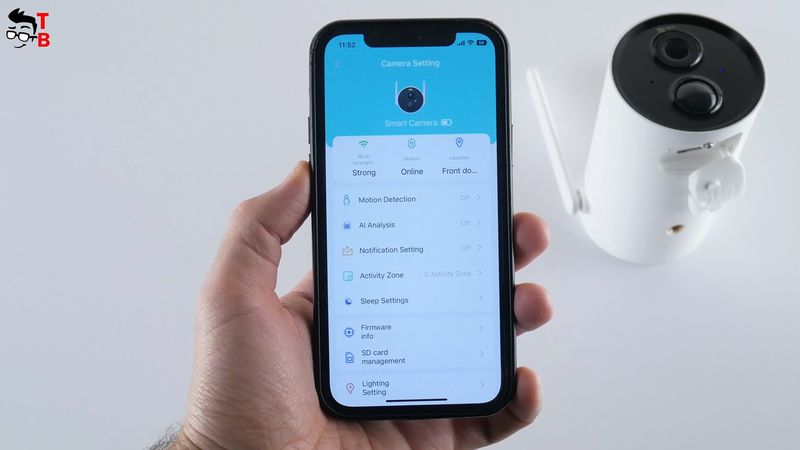 There is also a button for two-way communication. You just need to press this button and speak.
The camera settings look like this. Here we can see a Wi-Fi strength, camera status and camera location.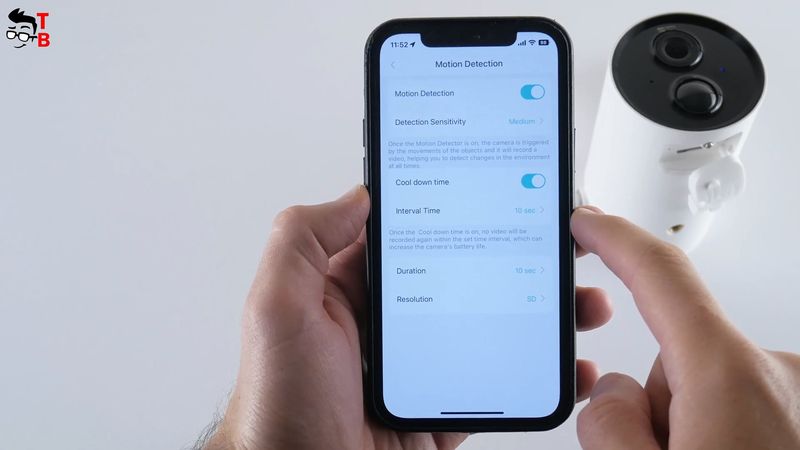 In the motion detection menu, there is a motion detection function itself, as well as sensitivity for motion detection.
You can also enable cool down time and interval time for it.
Another feature of Rockspace C1 camera is a smart detection of person, pet, vehicle or package. However, this is paid feature, and you need to purchase a plan for it.
In the notification settings, you can only turn on/off a notification, while the other functions are paid, such as merge push and smart push.
The activity zone function is also not available in the free version.
Rockspace C1 camera has a sleep mode. You can use it when you are at home.
The lighting settings include the indicator light, a flashlight alarm, night vision on/off, and night vison mode, such as infrared mode and color mode. You can also choose the light sensitivity level.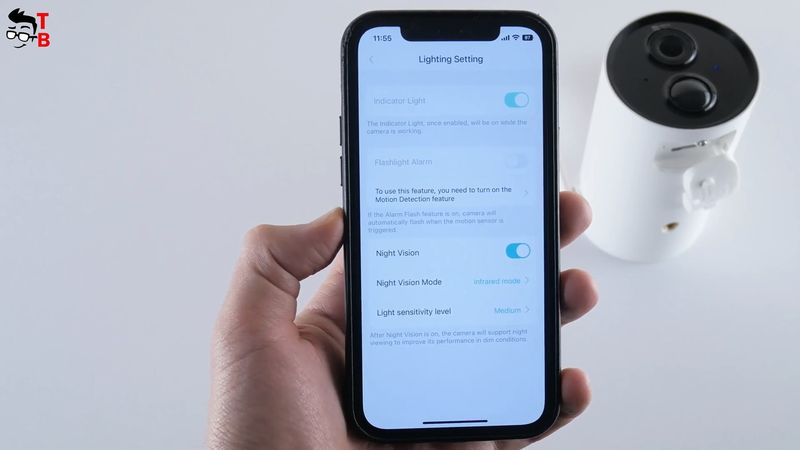 In the audio settings, you can enable the alarm siren, duration for it, and volume.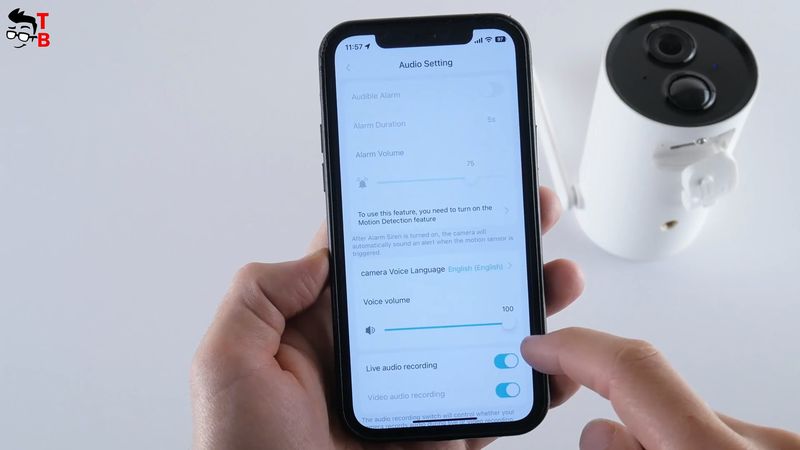 As you have already noticed, the camera has voice prompts. You can choose a language for the voice prompts, and change a volume for it.
Finally, in the advanced settings, we can enable the anti-flicker function and choose frequency for it. If you need to rotate a camera, you can do this in the installation settings.
Video Quality
Now let's look at the video quality. As I already said, Rockspace C1 has Full HD video resolution. The field of view is 96 degrees horizontal, 56 degrees vertical and 128 degrees diagonal.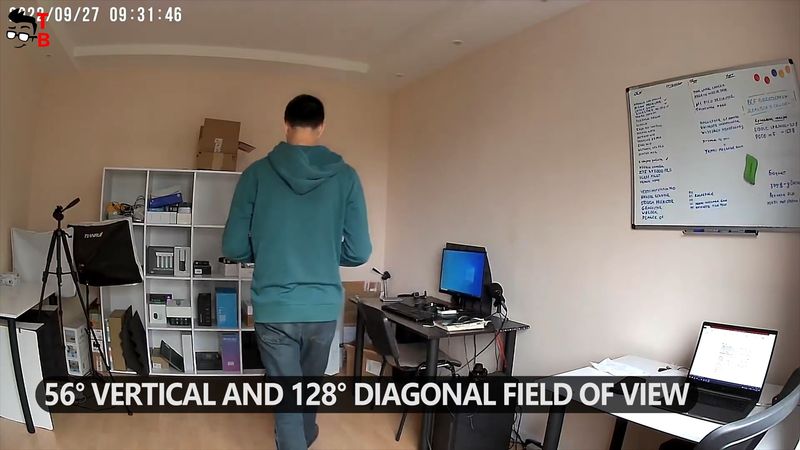 You know, the video quality in daytime is very good, but I am more interested in the night videos.
The camera has a night mode, so the video is black and white. Overall, the quality is quite good.
However, one of the main features of Rockspace C1 camera is a spotlight. You can use it for color night videos. Using a spotlight, the video quality is almost the same as in the daytime. By the way, it is also a good way to scare away uninvited guests.
So, a spotlight and alarm siren of the Rockspace C1 camera will make your home as safe as possible.
Conclusion
You know, Rockspace C1 is probably one of the best wireless security cameras in 2022. What do I like about this camera? First, it has a good build quality and IP65 waterproof rating, so you can install it outdoors.
The next feature of this camera is built-in battery with up to 180 days of battery life. To be honest, I haven't checked the battery life because I have been using this camera for only 2 days. However, 9000mAh battery is really large.
The application is very friendly and easy to set up. However, some functions are paid, such as smart detection and activity zones. If you really want these functions, you have to buy a plan.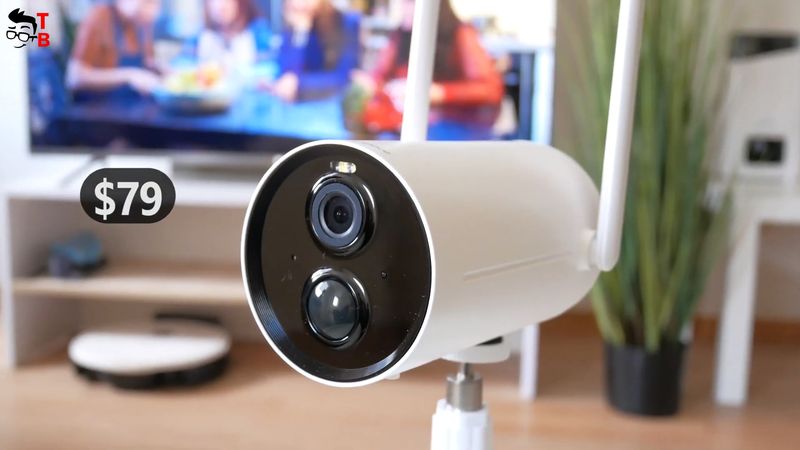 As for the video quality, it is good both day and night. A spotlight provides a color night vision.
For the price of only $79, Rockspace C1 is a good security camera.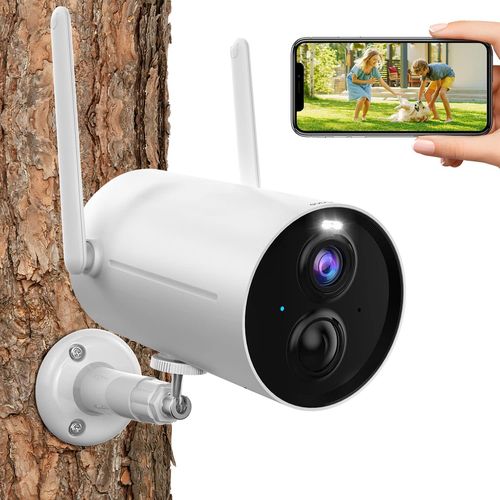 Rockspace C1 Security Cameras Wireless Outdoor - Amazon
as of November 12, 2023 9:51 am