You know, I tested a Wi-Fi extender from Rockspace Company about two years ago.
Now, I have the new version of the Wi-Fi repeater from the same brand, but it has Wi-Fi 6 support, 2.4 and 5GHz bands support, two 5dBi antennas that provide up to 1296 square feet or 120 square meters coverage.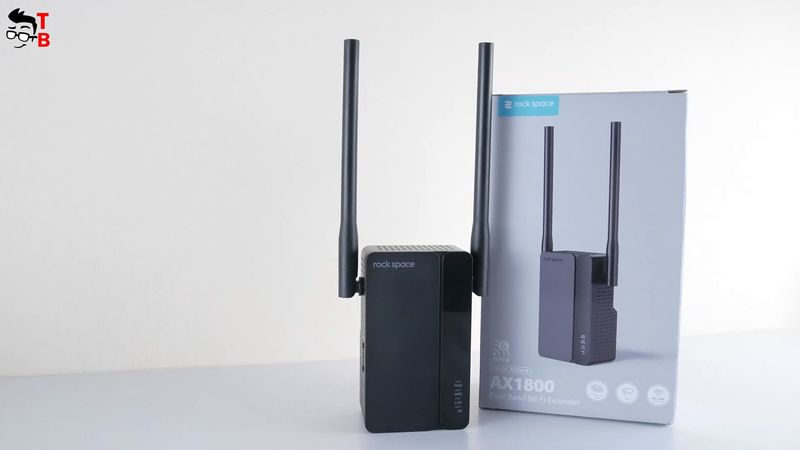 By the way, a new Wi-Fi extender also has 1GB LAN port, and AP mode support.
OK, let's do unboxing, look at design and connection of the new Wi-Fi repeater, and then test a wireless speed.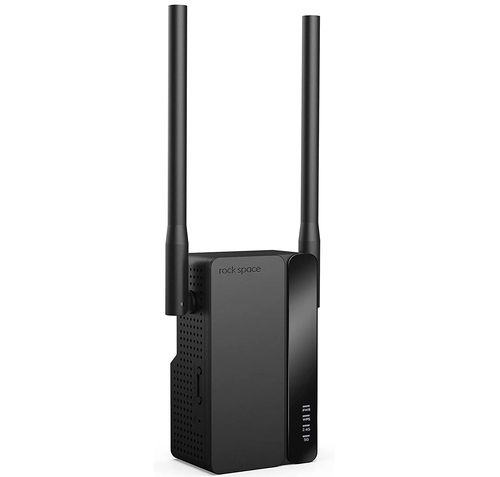 AX1800 WiFi 6 Range Extender- rockspace - Amazon
as of September 29, 2023 4:41 am
Unboxing
On the box of the product, we can see the model name.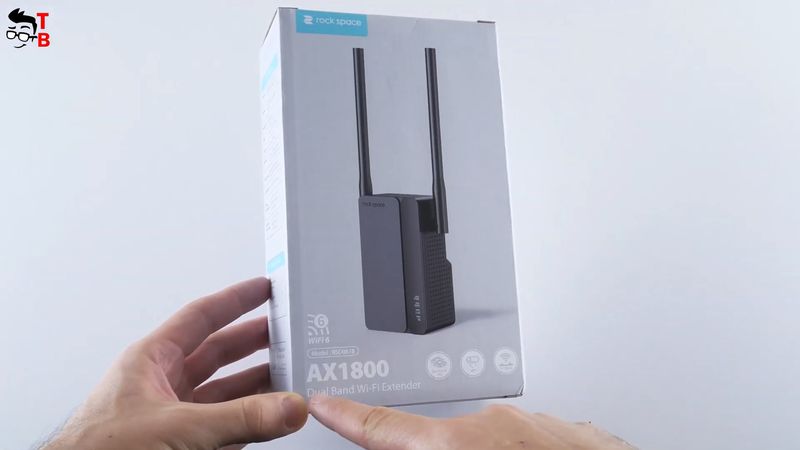 This is RSD0618. However, I will just call it RockSpace AX1800 dual band Wi-Fi Extender.
There are also main features and application scenarios of this Wi-Fi extender on the back of the box.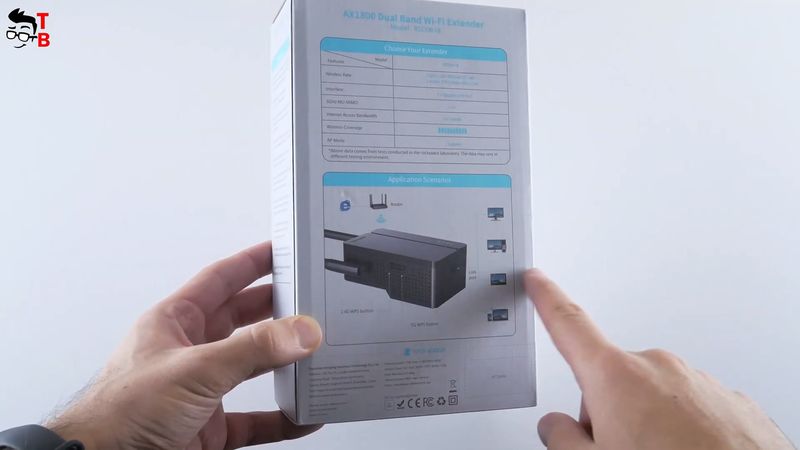 A specifications list and package contents are on the side.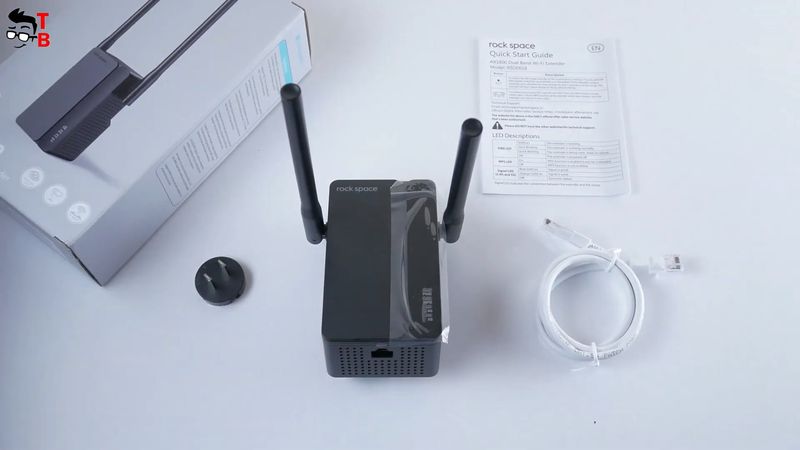 Inside the box, I found a Wi-Fi extender, adapter, Ethernet cable and a quick installation guide.
Design
Talking about design of RockSpace AX1800 Wi-Fi repeater, it looks even bigger than the previous model that I tested two years ago. The dimensions are 120 x 70 x 60 mm. The weight is 270 grams.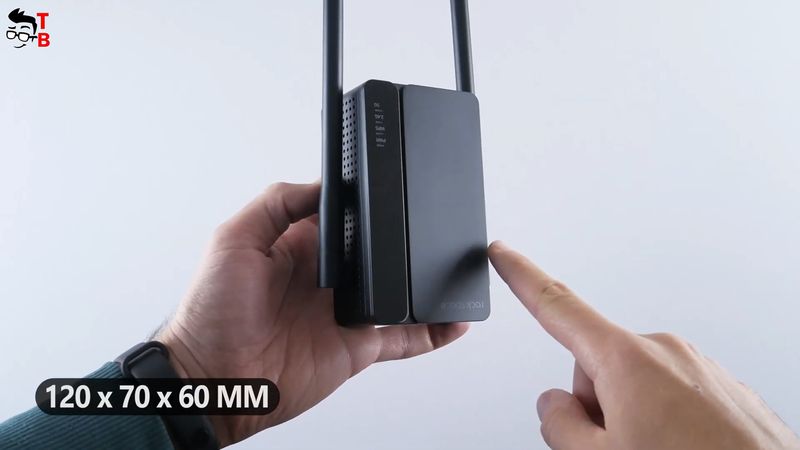 By the way, do not confuse Rockspace AX1800 Wi-Fi extender and Rockspace AX1800 router.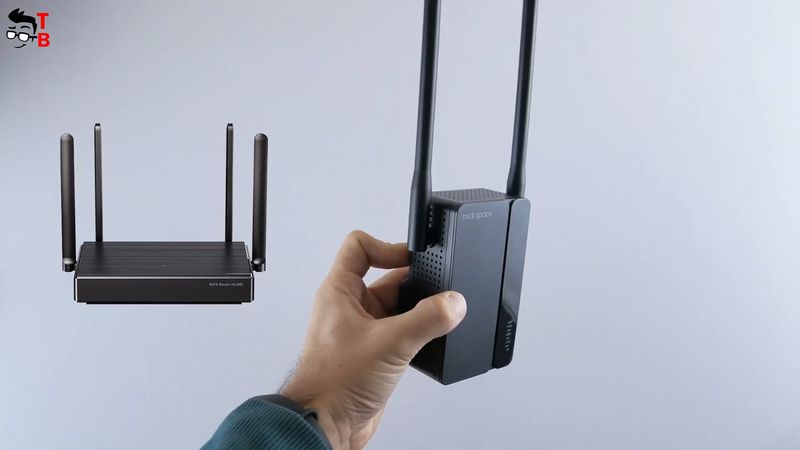 As you understand, one of them is a router, while the other is a Wi-Fi range extender.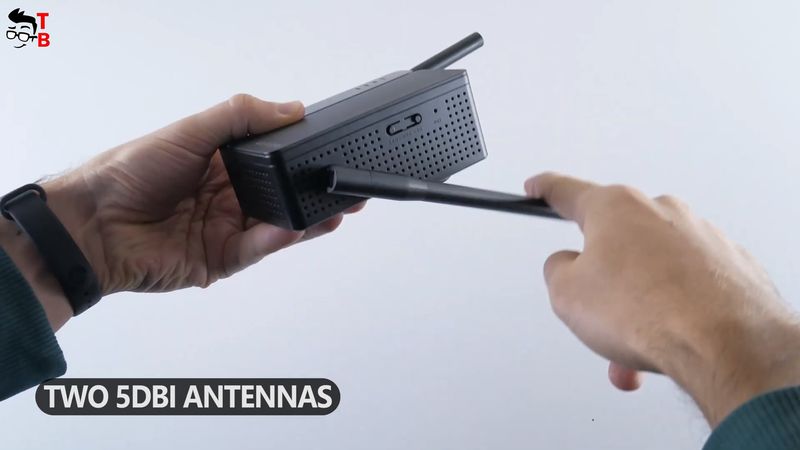 The device has two 5dBi antennas. You can rotate them 360 degrees, but they are not removable.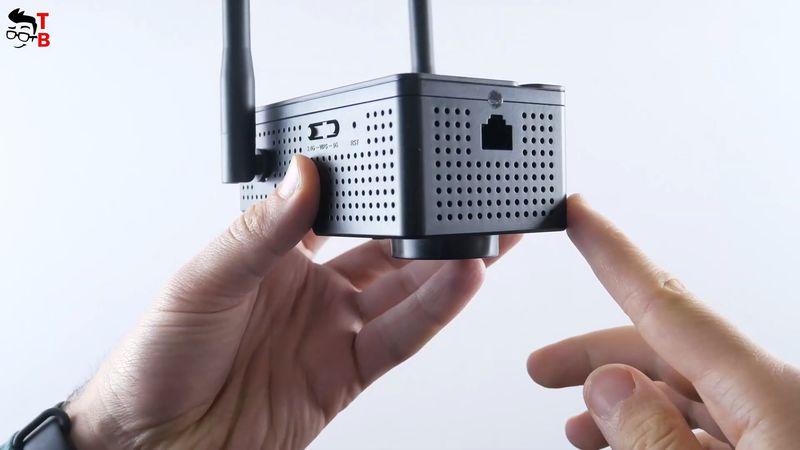 There is a gigabit Ethernet port at the bottom of the Wi-Fi extender.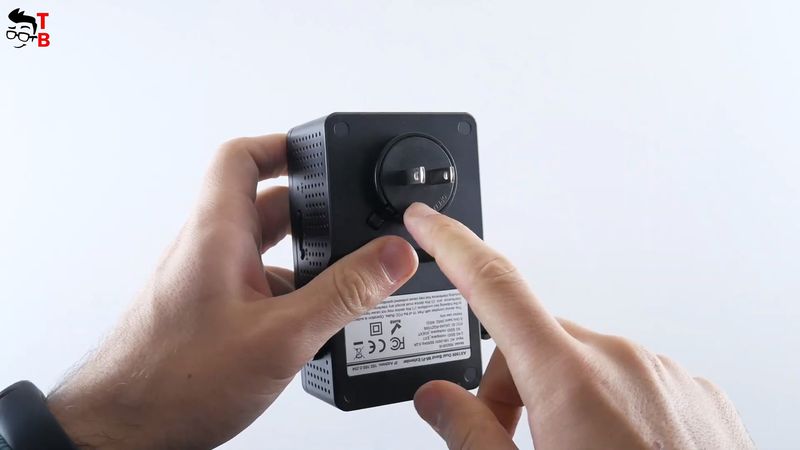 Before using a device, you need to install a plug. Just put it here and twist it.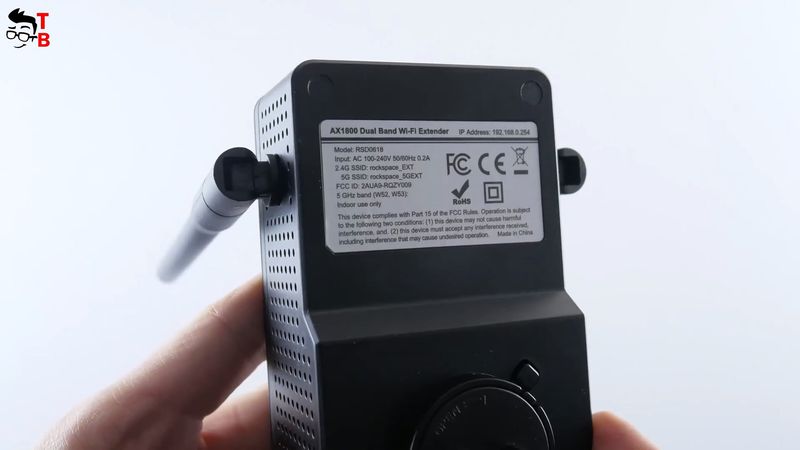 On the sticker, we can read some technical information.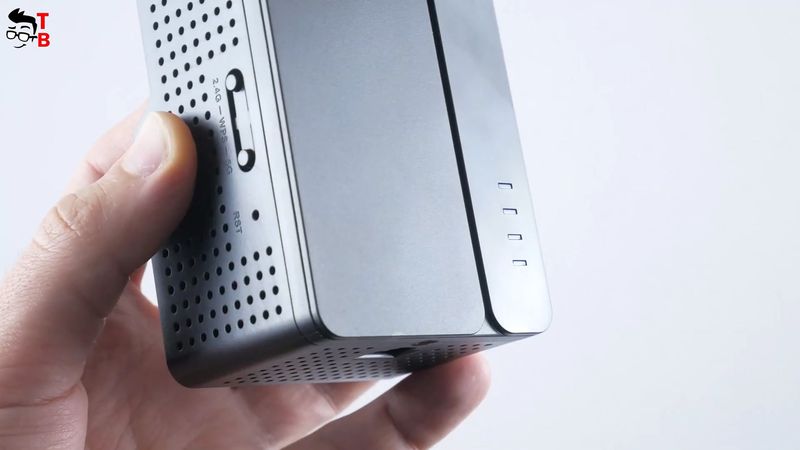 There are ventilation holes on the sides, as well as 2.4G WPS button, and 5G WPS Button.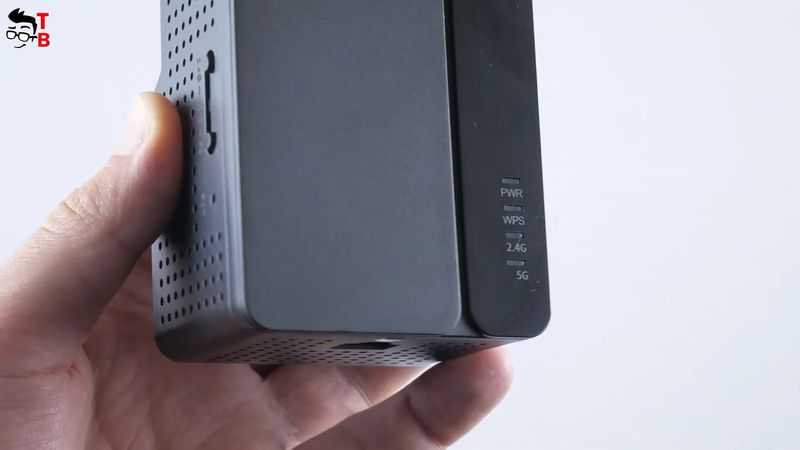 On the front, we can see Rockspace logo and four indicator lights, such as power, WPS, 2.4G and 5G.
So, the new Wi-Fi extender is not very compact, but I like those big antennas. They should provide a good signal. We will check the signal strength and coverage a little later, but for now let's talk about connection.
Connection Method 1
You know, there are two connection methods of RockSpace AX1800 Wi-Fi Extender.
The first, and the simpler one, is to use a WPS button. However, your router should also support WPS.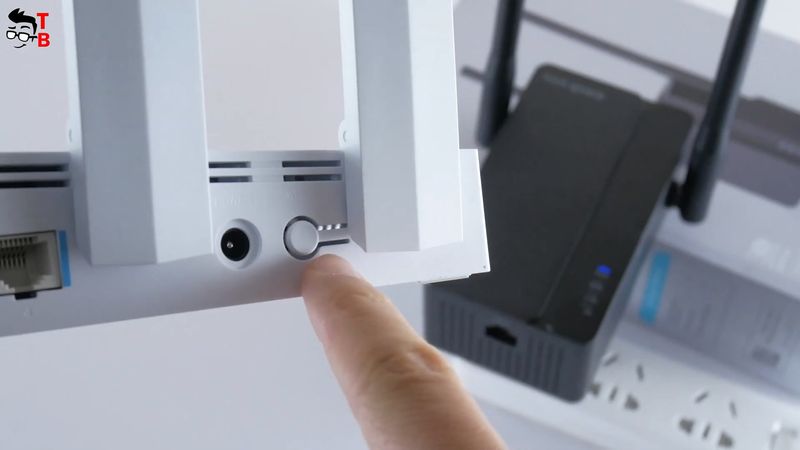 You need to press WPS button on the router, and then press 2.4 or 5G WPS button on the extender.
When the LED indicator turns blue, the connection is successful.
Connection Method 2
The second method of connection is to use a web browser.
When the extender is powered on, you need to connect to Rockspace EXT network from your smartphone, PC or laptop, then open a browser and enter 192.168.0.254.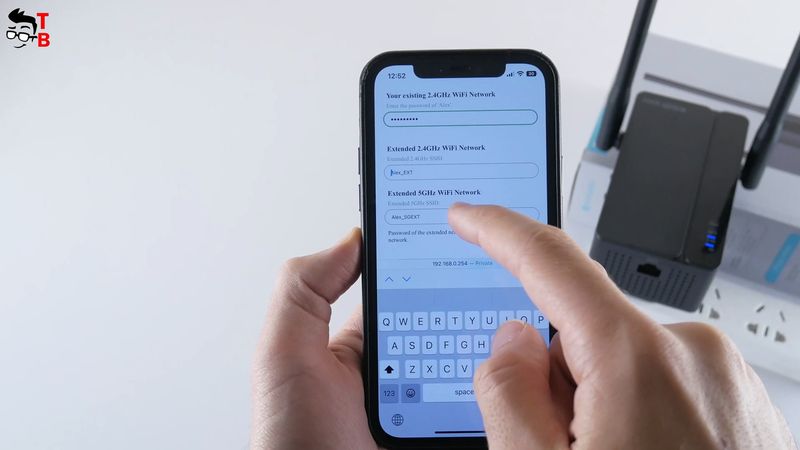 Now, create your login password, select a Wi-Fi network from your router, and enter a password from it.
You can also change the names of extended Wi-Fi networks.
That's all!
By the way, the password from extended Wi-Fi networks is the same as your existing router's network.
Speed Test
OK, now, we can test a wireless speed of the extended Wi-Fi networks.
You know, I don't really have problems with Wi-Fi signal in my apartment because my Xiaomi router has a good coverage.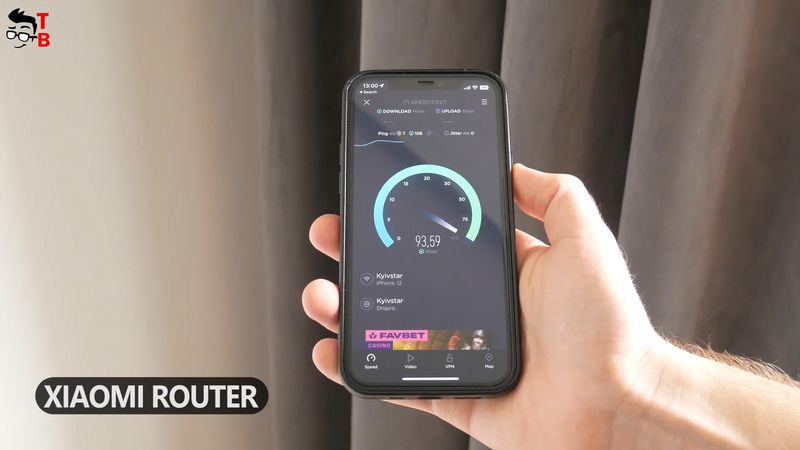 I will go to the farthest room from the router about 15 meters away. By the way, there are two walls between the router and me. As you can see, the download speed is 93,2 mbps and upload speed is 93,9 mbps.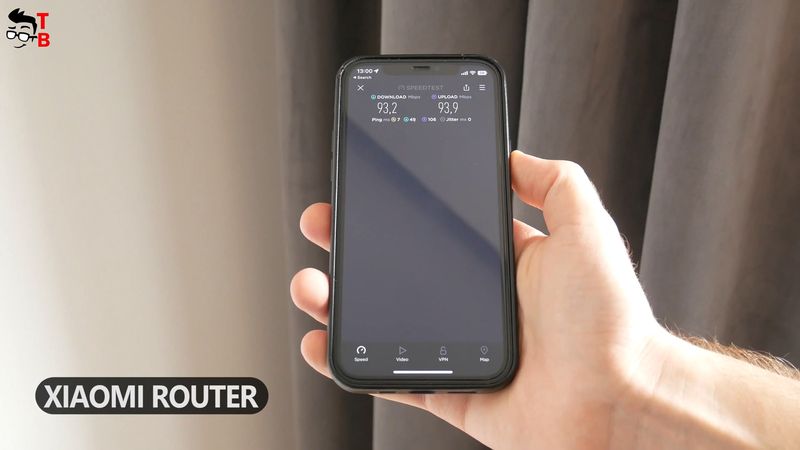 Now, I have installed a Wi-Fi extender exactly in the middle between the router and me.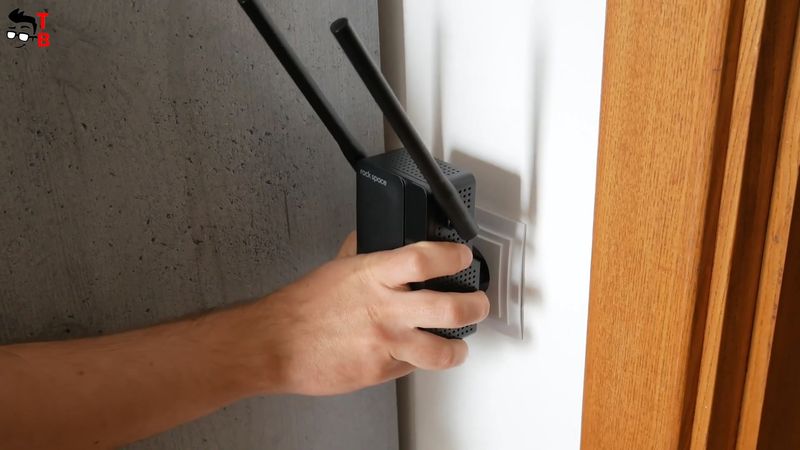 First, I want to connect to the extended 2.4G network. The download speed is СКОЛЬКО 94,1, and upload speed is 94,0 mbps.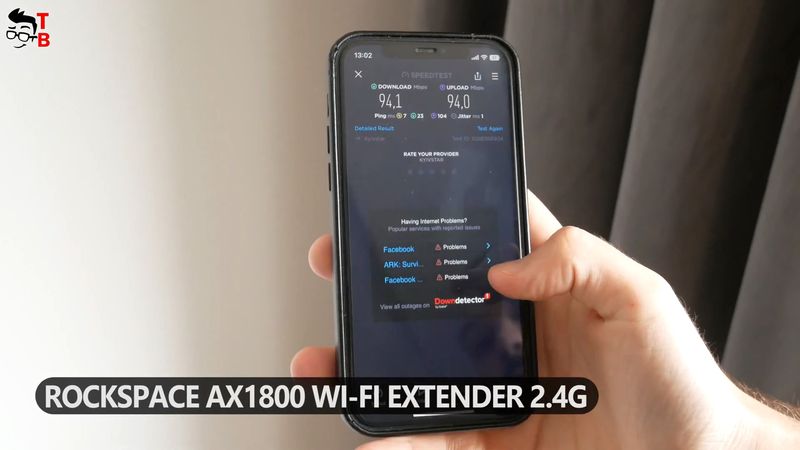 If you switch to the 5G extended network, then the download speed is 89,8 mbps, and upload speed is 78,3 mbps.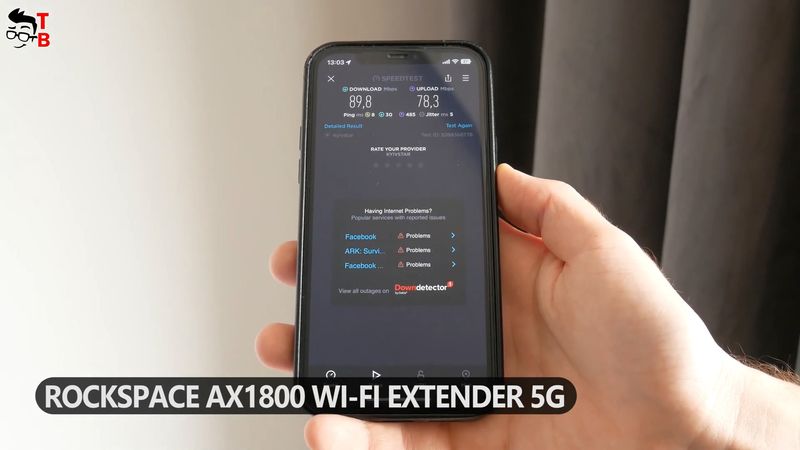 It is almost the same as from my router.
Conclusion
As you can see, the device doesn't really improve the Wi-Fi signal. I think this is because my apartment is not very big.
If you have a large house, then this Wi-Fi extender will be useful for you. It makes no sense for a small apartment.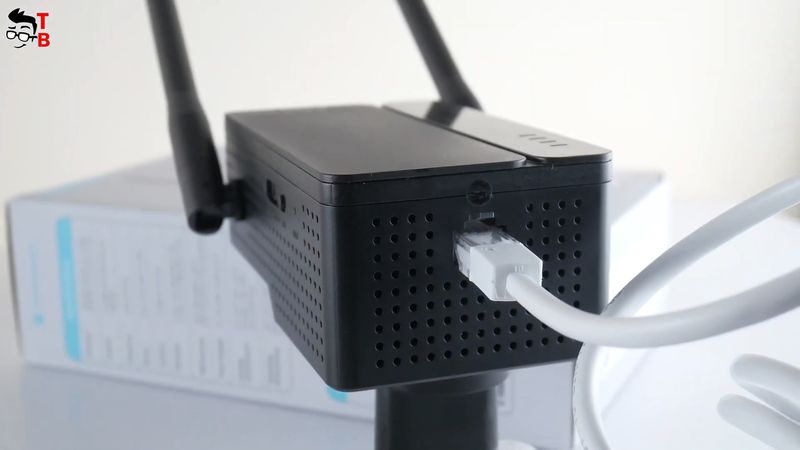 By the way, the manufacturer says that Rockspace AX1800 Wi-Fi Extender is compatible with 99% of routers on the market. It also supports up to 64 connected devices simultaneously.
I didn't test the Ethernet port, but you can use it for wired connection of game console, smart TV, laptop, and other devices.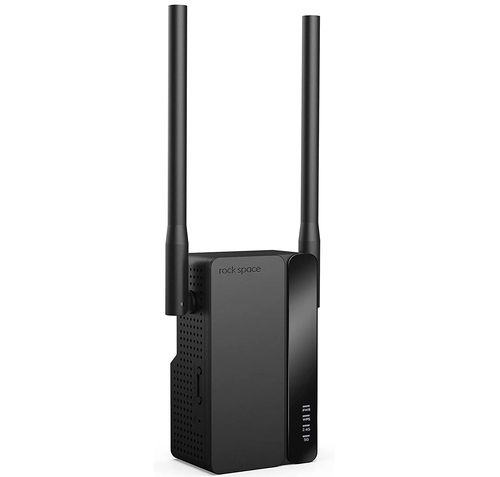 AX1800 WiFi 6 Range Extender- rockspace - Amazon
as of September 29, 2023 4:41 am