While we are doing the review of Oukitel WP6, the Chinese manufacturer has introduced the next generation of smartphone – Oukitel WP7.
You can read our article with unboxing, performance test, and camera test of Oukitel WP6 by this link.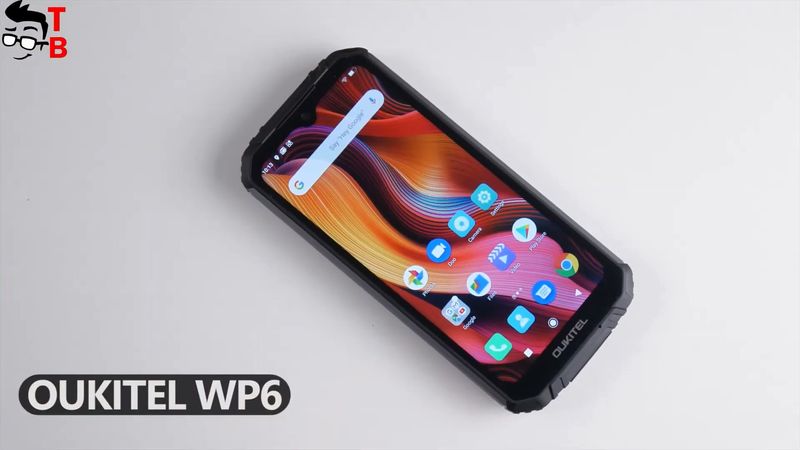 The new smartphone – Oukitel WP7 – is much different from its predecessor. First, it is a modular smartphone with a rugged IP68 design. Also, it has a powerful Helio P90 processor, 8GB of RAM, 8000mAh battery, 48MP main camera, and a special 8MP night vision camera.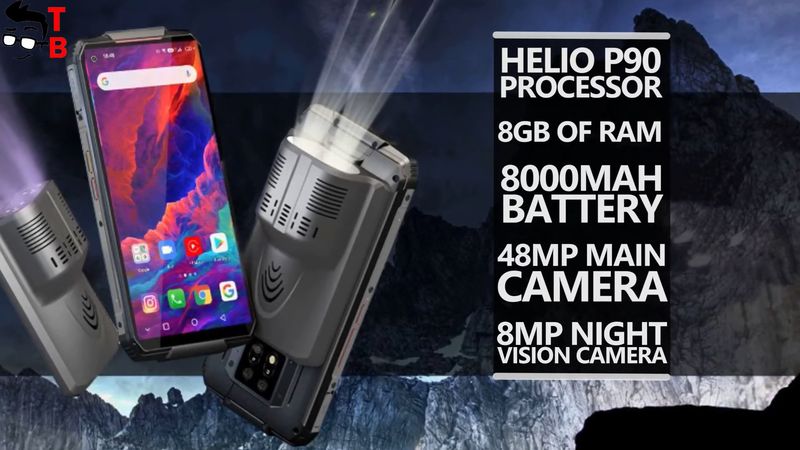 The smartphone looks very interesting, doesn't it? So, let's talk about all the features of Oukitel WP7.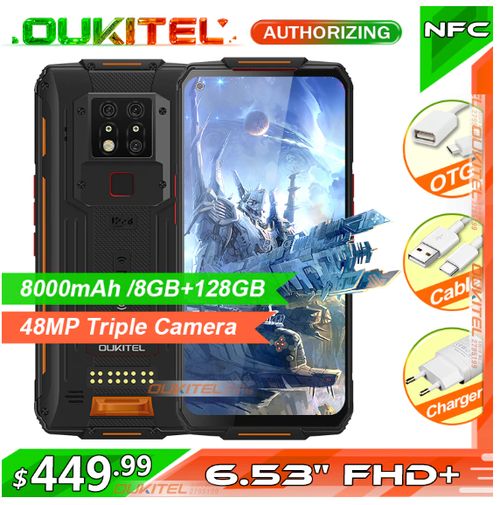 OUKITEL WP7 - Aliexpress
as of September 16, 2023 2:13 am
Design
Oukitel WP7 is a rugged smartphone with an IP68 standard. It is waterproof, dustproof, and shockproof.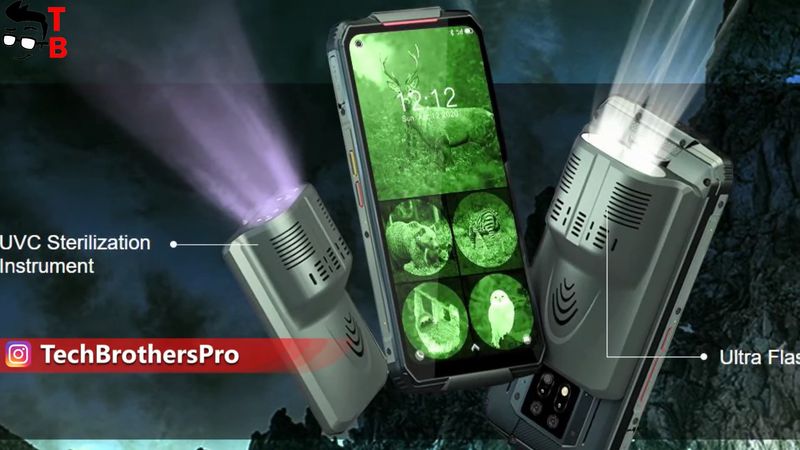 Another feature of the new phone is a modular design. Actually, it has only two additional modules: UVC sterilization module and ultra-flashlight module.
The manufacturer says that the UVC sterilization module is killing 99.9% of bacteria and viruses in a few seconds. It is a very useful feature, especially today.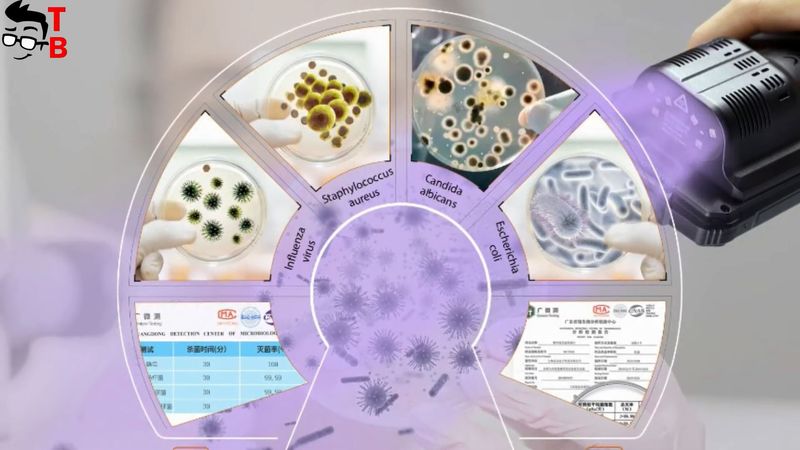 The flashlight module has 1100 lumens brightness and five modes.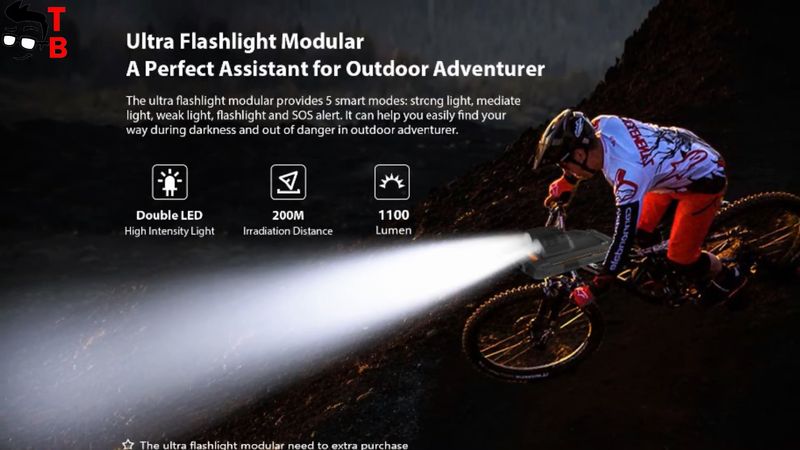 On the back of the new smartphone, we can see a triple camera, flashlight, and fingerprint reader. There is also a connector for modules.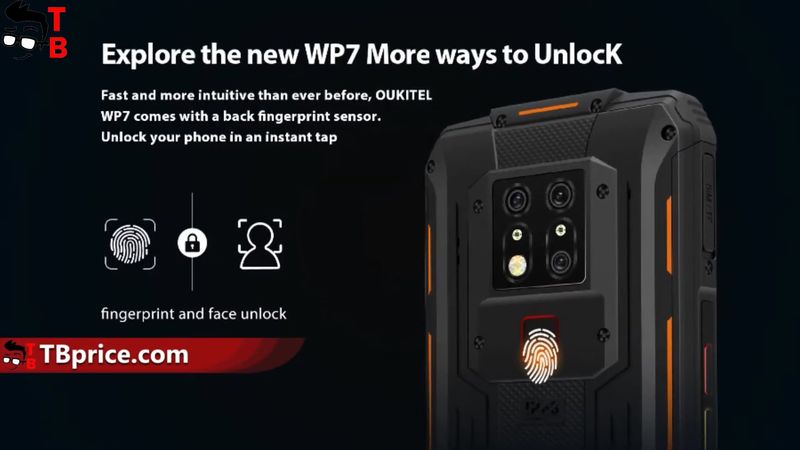 On the front side, there is a 6.53-inch display with Full HD+ resolution. There is a small hole for the front camera in the top left corner.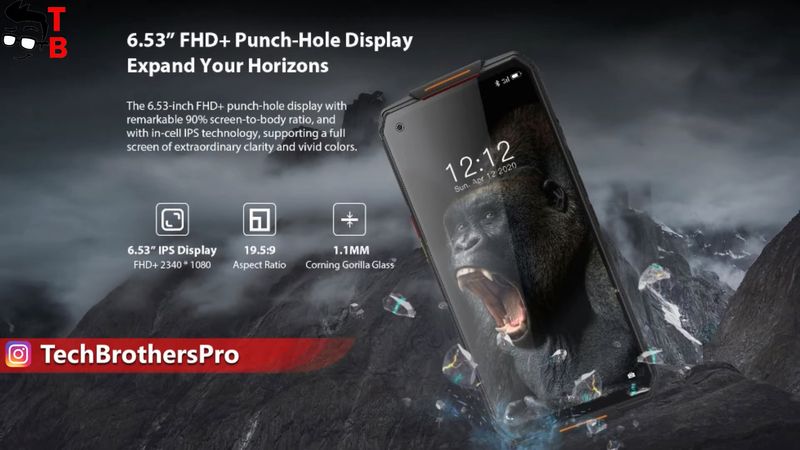 Oukitel WP7 has a USB Type-C port and a microSD slot.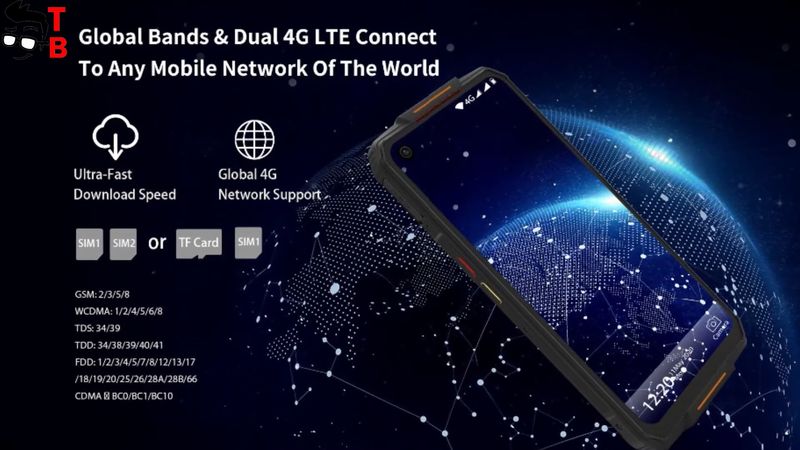 That's all about the design of the new Oukitel phone. Now, let's talk about performance, camera, and battery.
Performance
The new smartphone is powered by MT6779 processor or Helio P90. It was released at the end of 2019, so this is quite a new chipset.
The smartphones on this processor score about 210 thousand points in AnTuTu.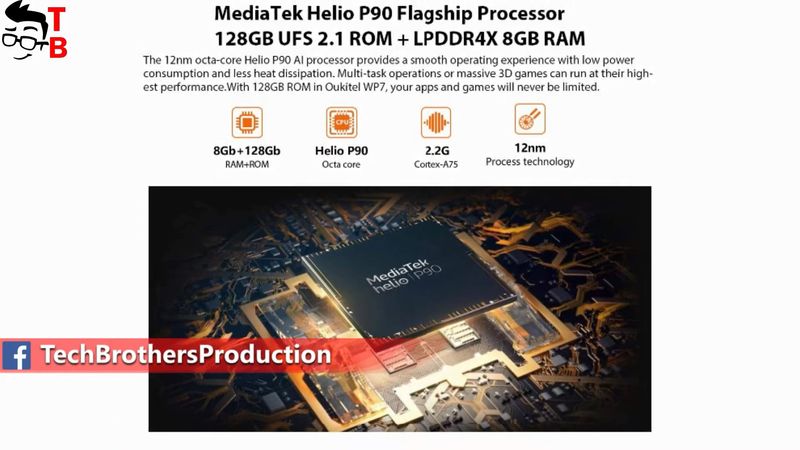 Oukitel WP7 has 8GB of RAM and 128GB of internal memory. You can also use a microSD memory card.
As for the software, the new phone runs on Android 9. Unfortunately, it is not the latest Android 10.
Camera
Talking about the camera, there are three sensors on the back: 48MP main sensor, 2MP depth sensor, and 8MP IR Night Vision camera. The smartphone also has infrared light and flashlight on the rear panel.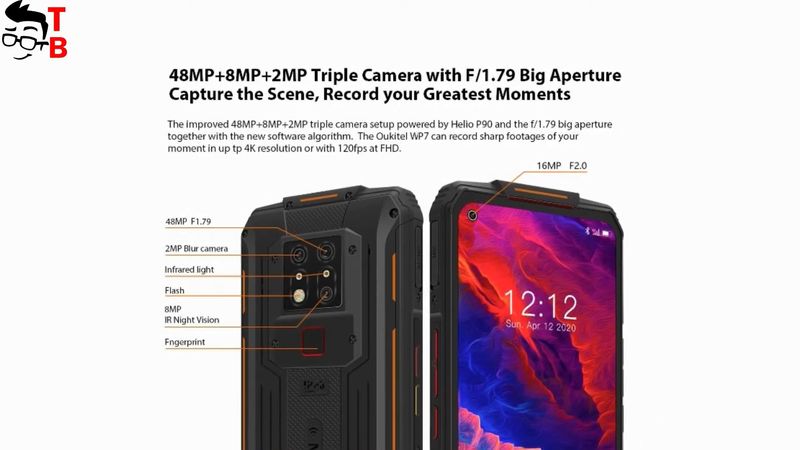 The front camera is 16MP.
We don't have real sample photos on Oukitel WP7 yet, but the previous Oukitel WP6 also has a 48MP main sensor. I think the photos in the daytime will be similar. You can watch our video with a camera test of Oukitel WP6 by the link in the description.
However, I am very interested in night photos and night vision on the new Oukitel WP7.
Battery
The battery of the new smartphone has a capacity of 8000mAh. Yes, the previous Oukitel WP6 had a 10000mAh battery, but I think the battery life will be very long.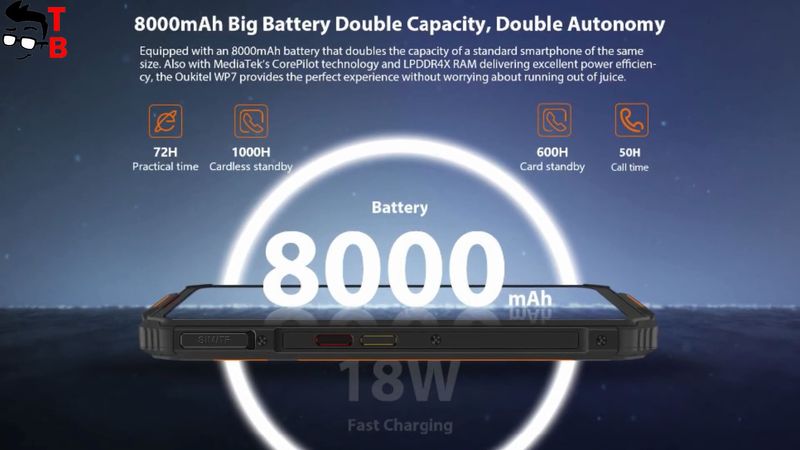 Unfortunately, there is no information about fast charging support.
Price and Buy
Finally, the price. Oukitel WP7 is already available on sale at Aliexpress. The price is $450. Yes, this is not a budget smartphone. Moreover, the Chinese company says that it is a flagship phone.
The smartphone really has many flagship features, such as 8GB of RAM, powerful processor, 48MP camera, 8000mAh battery, but also there are some unique features that no flagship has, for example, modular design and night vision camera.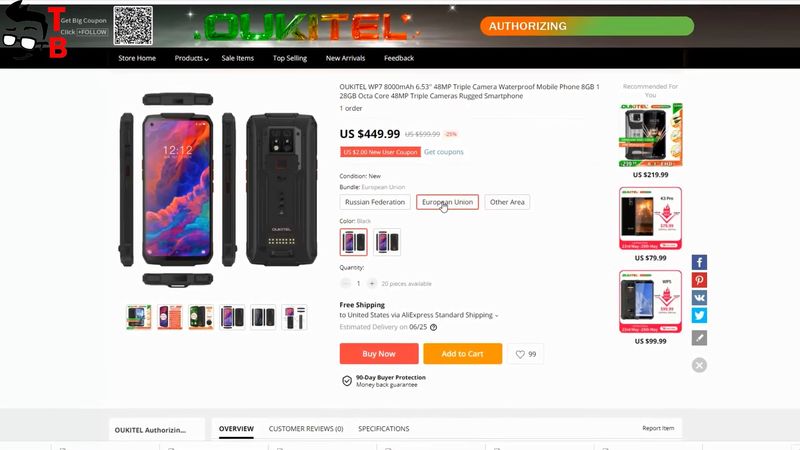 I think the price of $450 is fully justified.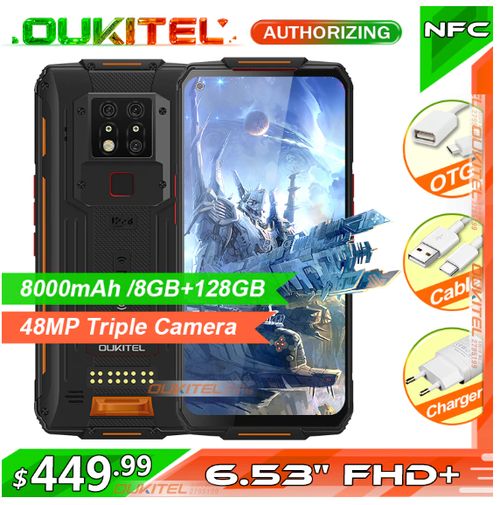 OUKITEL WP7 - Aliexpress
as of September 16, 2023 2:13 am
Official website: oukitel