Do you remember I told you about FOSSiBOT F102 rugged smartphone some months ago? It was a budget smartphone under $200 with amazing specs.
Now the Chinese manufacturer has decided to return to the previous generation F101 and release its Pro version. I cannot go past this model because at only $99 it has great features.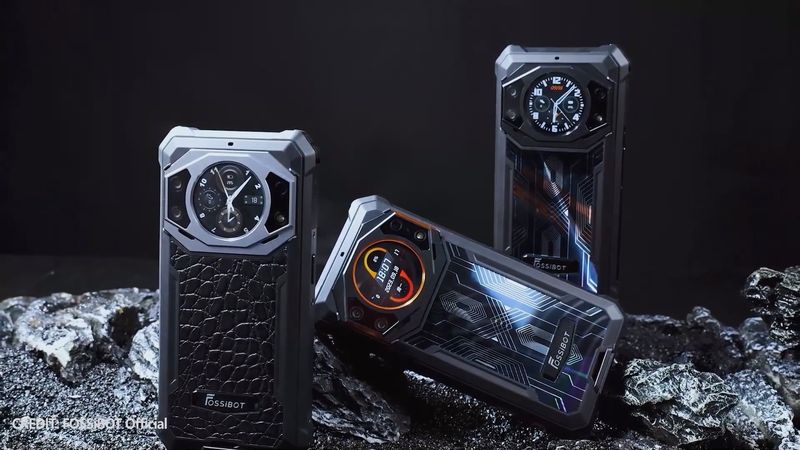 Let's start with the price and release date, and then we will talk about the design, performance, camera and more.
Fossibot F101 Pro - WORLD PREMIERE - Aliexpress
as of November 13, 2023 9:10 am
Price and Release Date
You know I told you about the price of $99, and you can see it on the AliExpress page, but it is a limited offer. The deal price will be $109, and the smartphone will cost $129 during the launch period.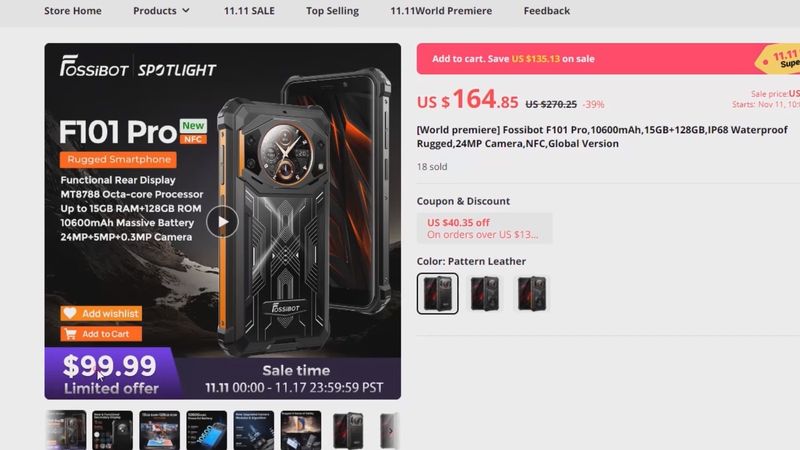 Even if you don't have time to buy a smartphone on a limited offer, $129 for it is a great price.
The FOSSiBOT F101 Pro launch date is November 11th.
Design
This is one of the most affordable rugged smartphones in 2023. It has IP68 and IP69K waterproof, dustproof and shockproof ratings.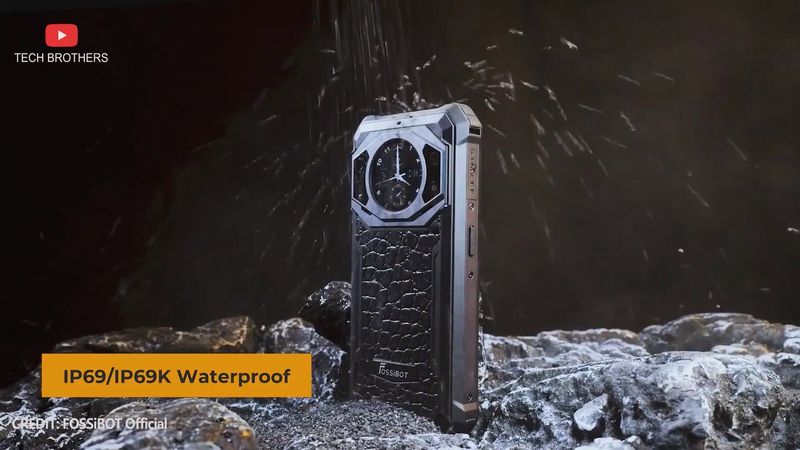 The rubberized corners of the smartphone provide anti-fall protection, while the USB Type-C port and SIM card slot are water-resistant.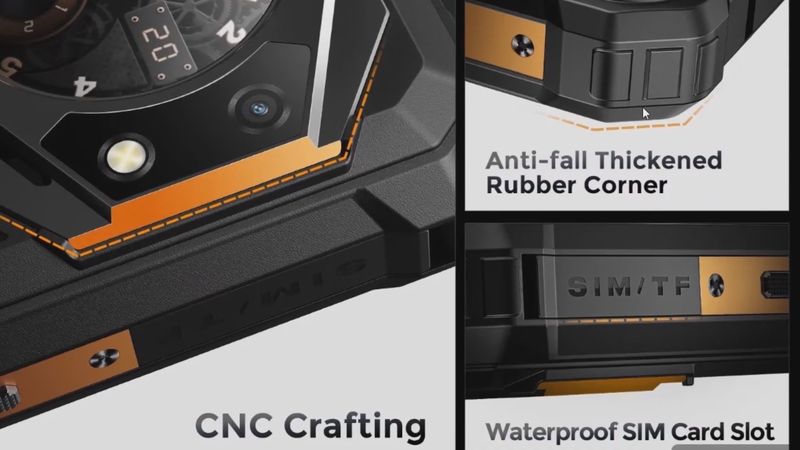 The new FOSSiBOT smartphone is not only available in different colors of black and orange, but even back panel designs. You can choose between a geometric and a crocodile leather design.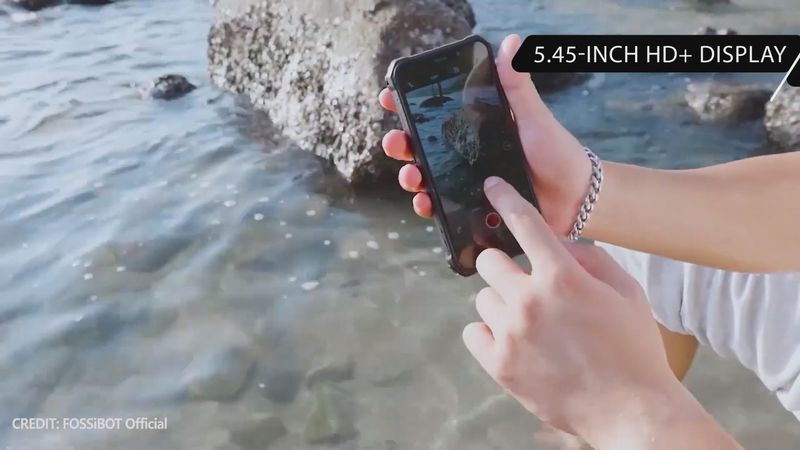 Another feature of the FOSSiBOT F101 Pro is its compact size. Yes, it is still bigger than regular smartphones, but more compact than most other rugged phones because of the 5.45-inch display. The screen resolution is HD+.
Secondary Screen
You know, this is not the only display on the smartphone because it has a secondary screen on the rear panel with a diagonal of 1.32 inches.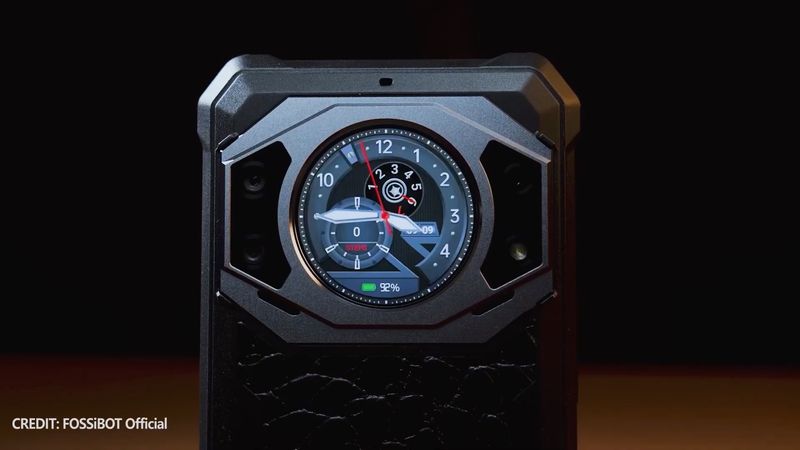 You can see the time, battery level, take or reject phone calls, read notifications, control music, and take pictures using the second screen.
I think it's a great feature for a $100 smartphone.
Performance
From the design and screens, let's move on to the hardware.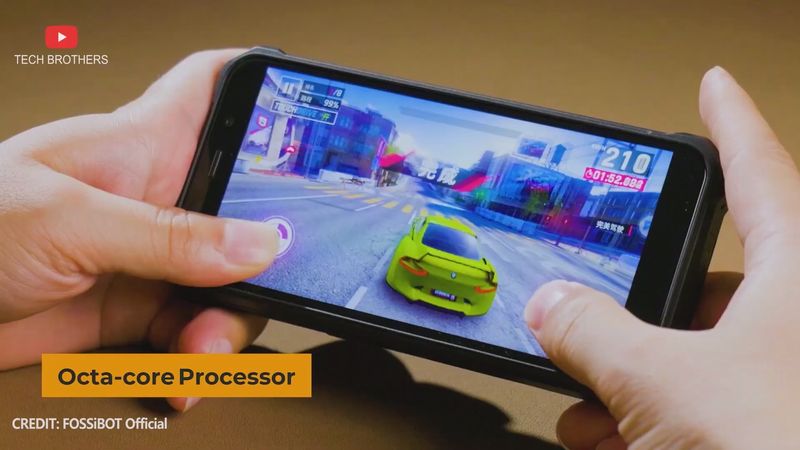 FOSSiBOT F101 Pro is an ultra-budget smartphone, so it has an entry-level chipset Helio P60. However, the smartphone has a lot of memory, such as 8GB of RAM and 128GB of internal storage.
We haven't seen benchmark results and gaming on the new FOSSiBOT smartphone yet, but I think the performance should be enough for daily use.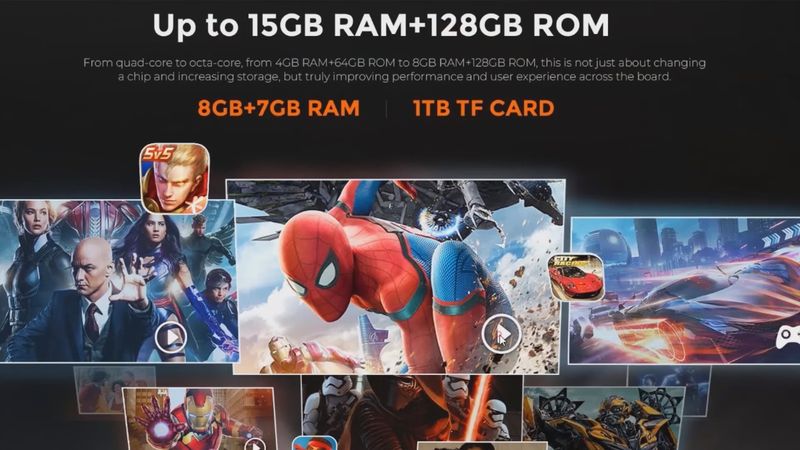 By the way, the RAM is expandable up to 15GB, and you can use a memory card to increase the internal storage.
Camera
Talking about cameras, there are three sensors on the rear panel, such as 24MP main sensor, 5MP macro sensor and 0.3MP bokeh sensor.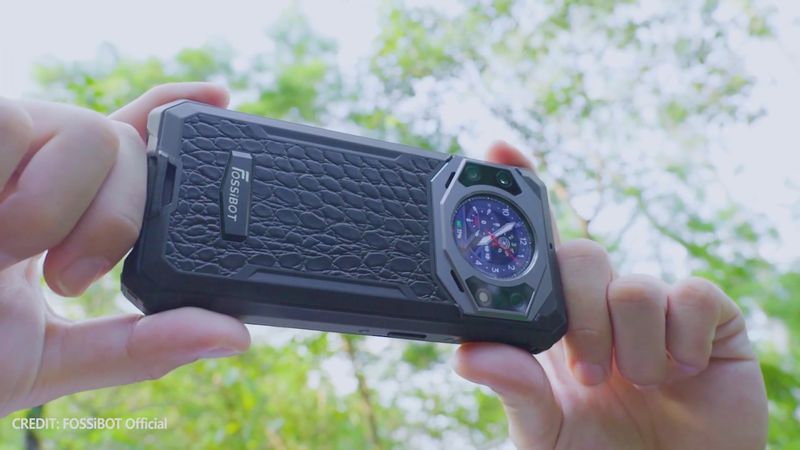 There is also an 8MP camera on the front panel, but it doesn't really make sense anymore because you can use the secondary screen on the back to see yourself and take selfies with the main 24MP camera.
Battery
You know, the FOSSiBOT F101 Pro is small enough for a rugged smartphone, but it has a big battery with a capacity of 10600mAh. It also supports 18W fast charging.
Connectivity
The last but not least feature of the new smartphone is NFC and Google Pay support.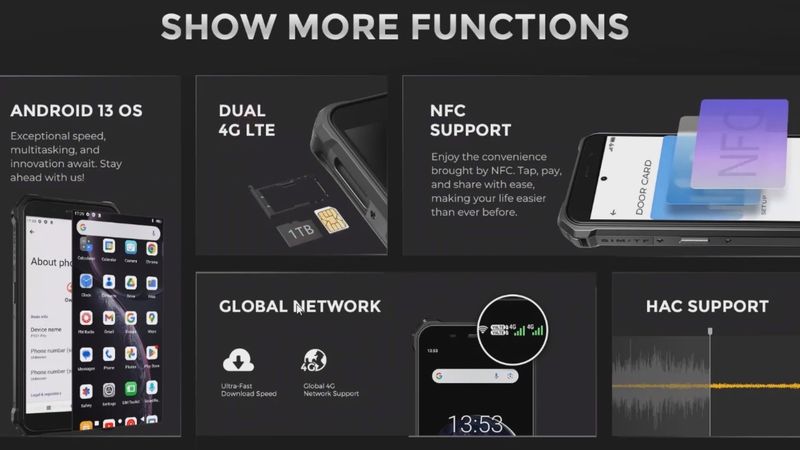 I guess you won't be surprised that the FOSSiBOT F101 Pro only supports 4G networks because it's an ultra-budget cell phone.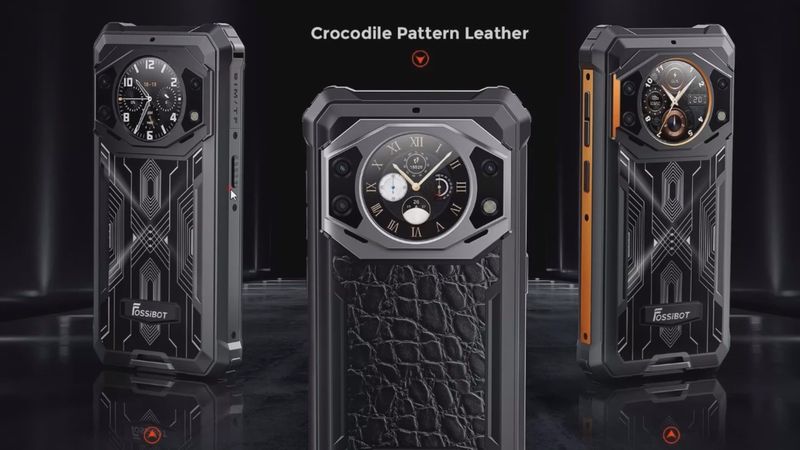 Conclusion
In my opinion, the new FOSSiBOT smartphone has a very nice design and pretty good specifications for its ultra budget price. What do you think? Write in the comments below.
Fossibot F101 Pro - WORLD PREMIERE - Aliexpress
as of November 13, 2023 9:10 am