In the previous article, I told you about the new Blackview A90 smartphone, but also the Chinese company released a new tablet – Blackview Tab 9.
You know, the tablets are not very popular in 2021, but the new Blackview Tab 9 looks very interesting. Its price is only $150, but the tablet has a 10.1-inch Full HD display, dual 4G LTE support, 7480mAh battery, 4GB of RAM, and 64GB of storage.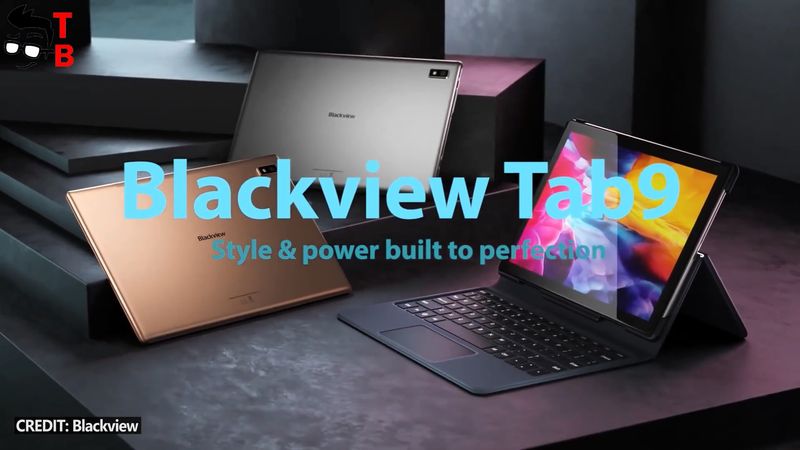 By the way, I already told you in the previous article that Blackview will launch a new brand – Oscal.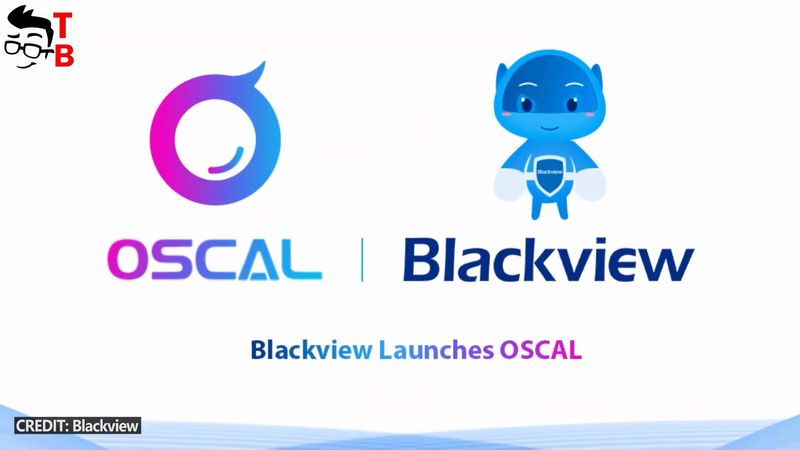 There is no information about products under the new brand, but I am very interested. I will definitely make a review about the first Oscal product.
Design
At first glance, the new Blackview Tab 9 looks like the other tablets on the market. However, its main feature is a slim body – only 8.9mm. By the way, the body is made of aluminum alloy.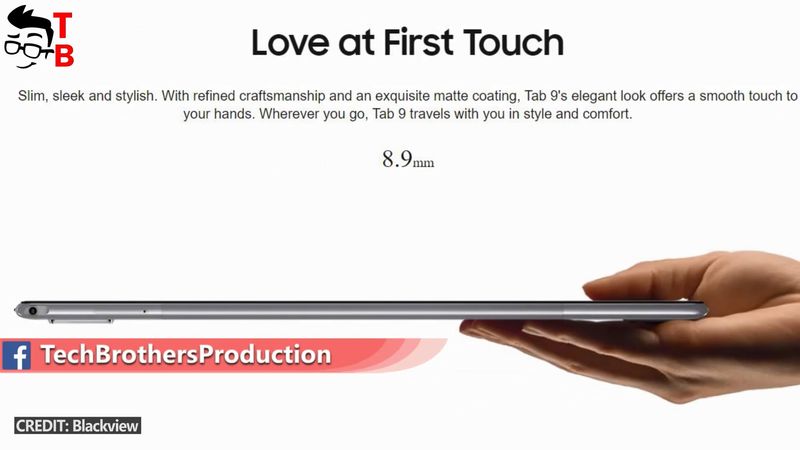 There is a 13MP camera and flashlight on the rear panel.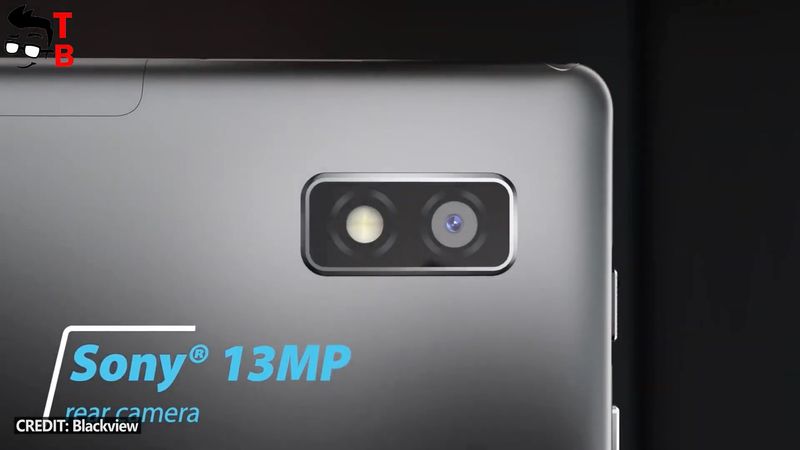 Also, the tablet has a dual speaker.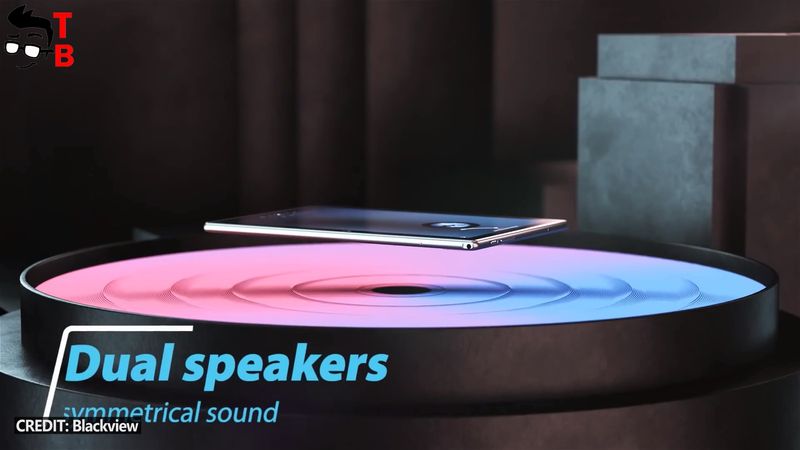 As I already said, Blackview Tab 9 supports 4G LTE, so there is a slot for a SIM card on the top.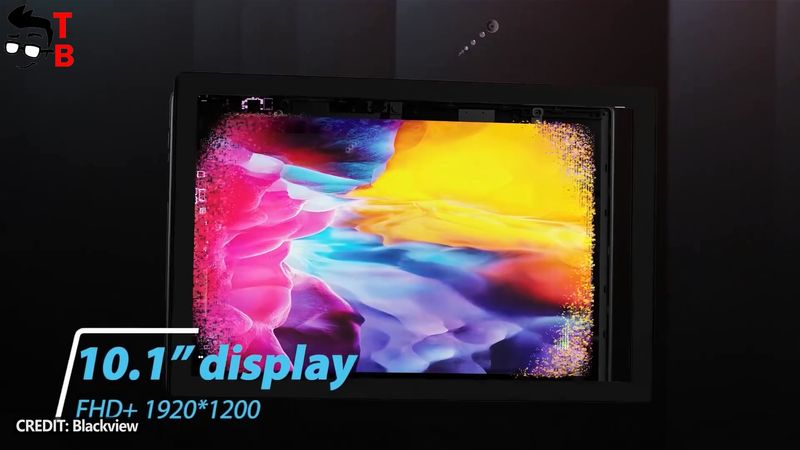 On the front, we have a 10.1-inch display with Full HD+ resolution, 1200 by 1920 pixels.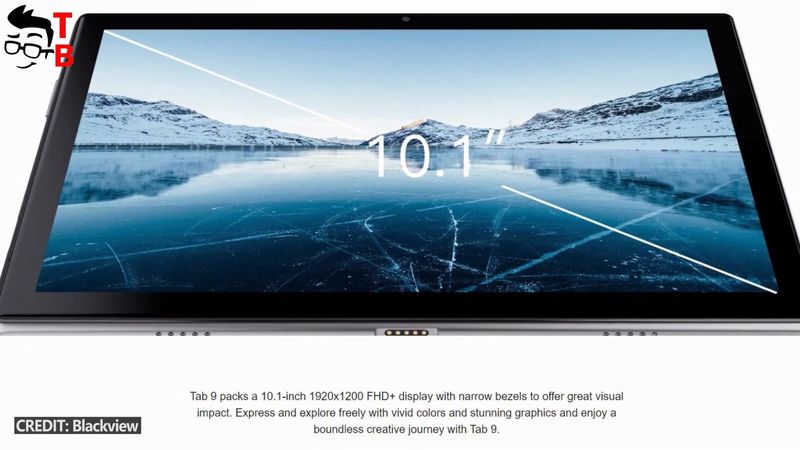 There is a 5MP camera above the screen.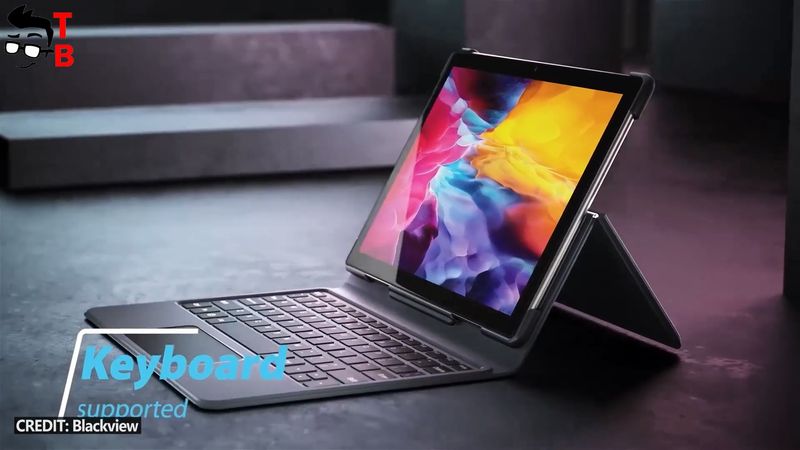 You should also know that Blackview Tab 9 supports an external keyboard. The price of the tablet with keyboard attachment is about $190. By the way, this is not only a keyboard but also a protective case and a stand.
Specifications
Talking about hardware, I didn't find information about processor, but it is octa-core. The new tablet has 4GB of RAM and 64GB of storage with microSD memory card support.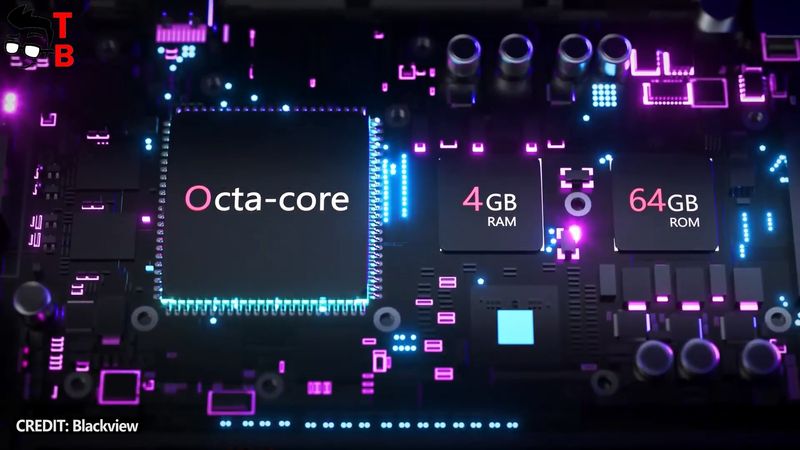 So, without information about chipset, I can say nothing about performance. However, I think it will be good because the Chinese company promises a PC-like experience.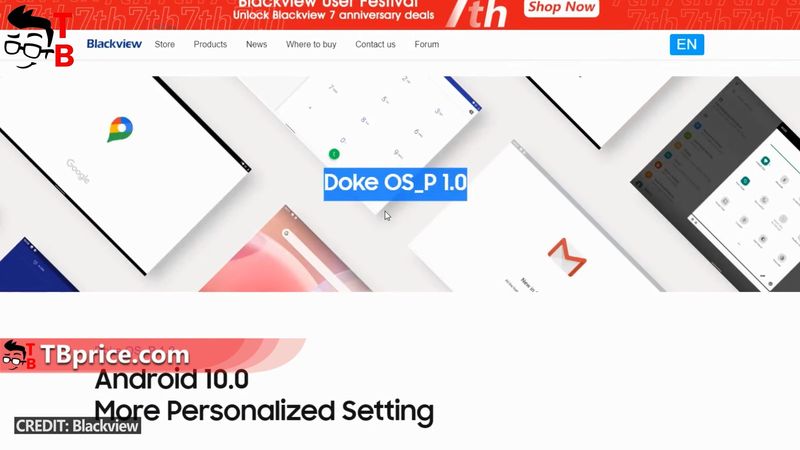 On the main features of Blackview Tab 9 is the Android 10 operating system with Doke OS P 1.0 user interface. The user interface from Blackview provides more personalized settings, such as the new app icons, customized screen colors and temperature, glassy overall visual, enhanced productivity with notes, and system manager.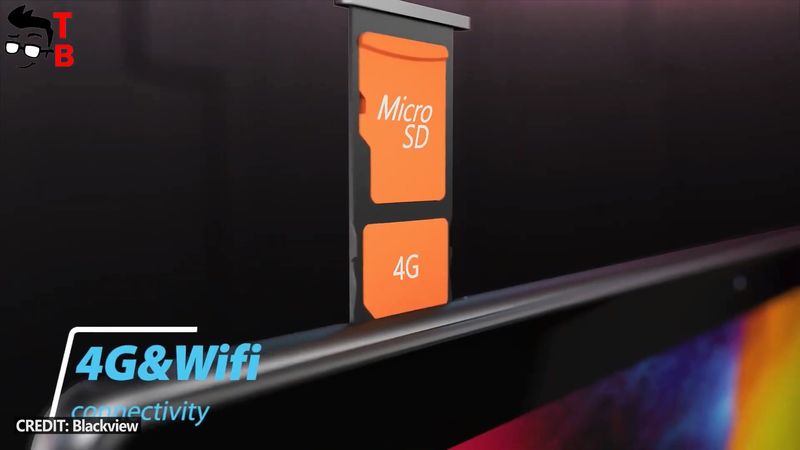 However, the main feature of Blackview Tab 9 for me is dual 4G SIM support. You can insert a SIM card and use mobile internet anywhere. The tablet also supports Wi-Fi.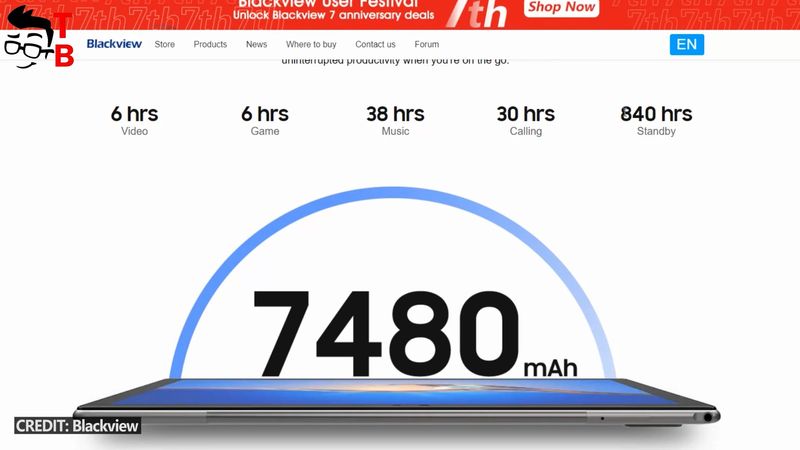 Talking about the battery, it has a capacity of 7480mAh. On this picture, you can see that this is enough for 6 hours of video playback, 6 hours of gaming, 30 hours of calling, etc. That's a really good battery life for a budget tablet.
Price and Buy
So, the price of the Blackview Tab 9 tablet is $150. If you want a tablet with an external keyboard, then the price will be almost $190 for you.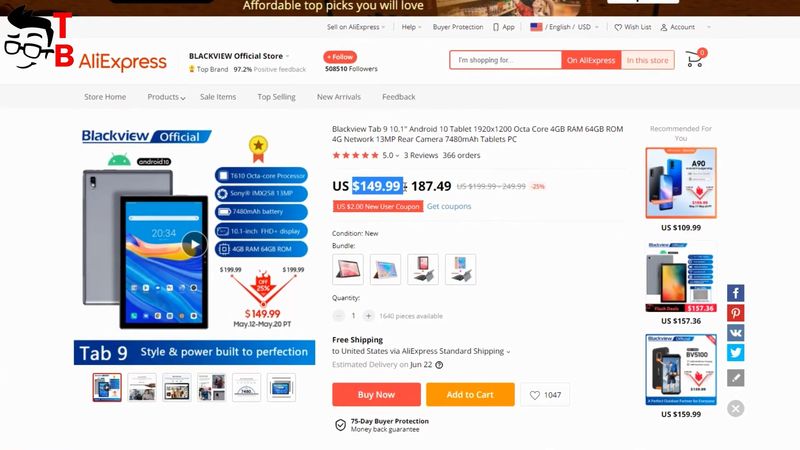 However, this is discounted price, and it will be valid until May 20, so I advise you to hurry up. Then the price will go up.
What do you think about Blackview Tab 9? Would you buy this tablet? Write in the comments below.