ZTE released a new router this month – August 2022, and today we will do an unboxing and a full review of it. The router is called ZTE AX3000 Pro. The second name of it is ZTE Miracle Wi-Fi 6 Router.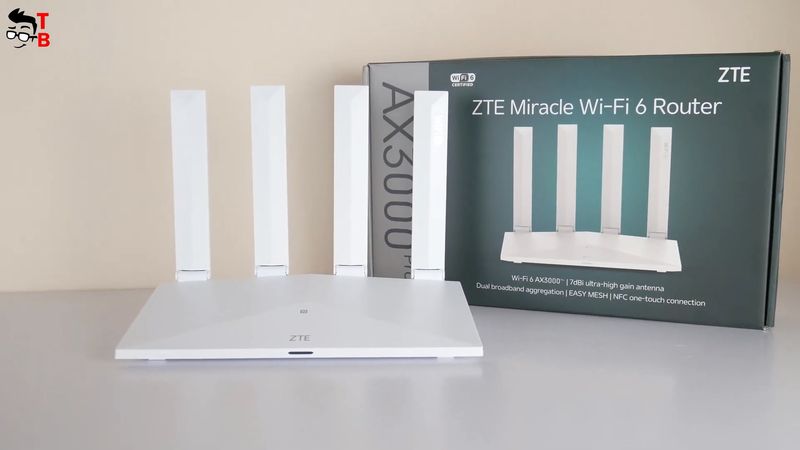 The key features of the new router are dual-band Wi-Fi 6 support, external 7dBi antenna, up to 3000mbps speed, easy mesh system, and NFC one touch connection.
Okay, first, let's do unboxing, and then we will look at design, settings and connection. After that, we will test the wireless speed and coverage of the new ZTE router.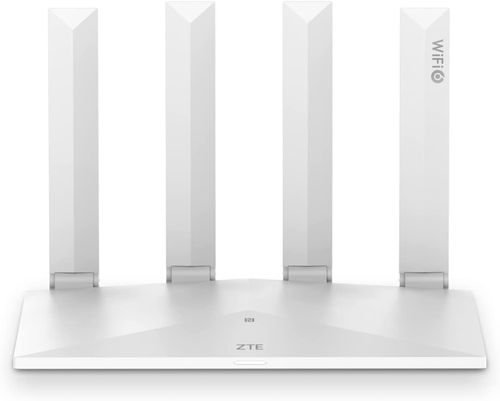 ZTE Ax3000 Pro WiFi 6 Router - Amazon - Extra $10 OFF Coupon
as of September 23, 2023 11:40 am
Unboxing
The new ZTE router comes in this box.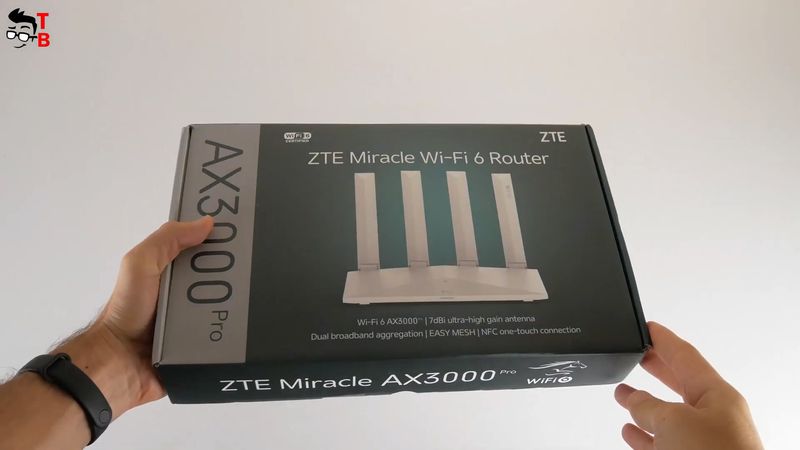 As I already said, it has two names: ZTE Miracle Wi-Fi 6 Router and ZTE AX3000 Pro.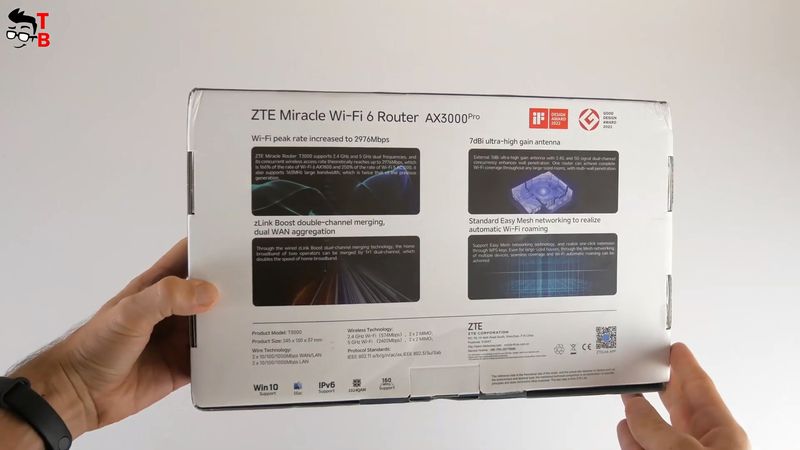 We can also see its main features on the front and back of the box.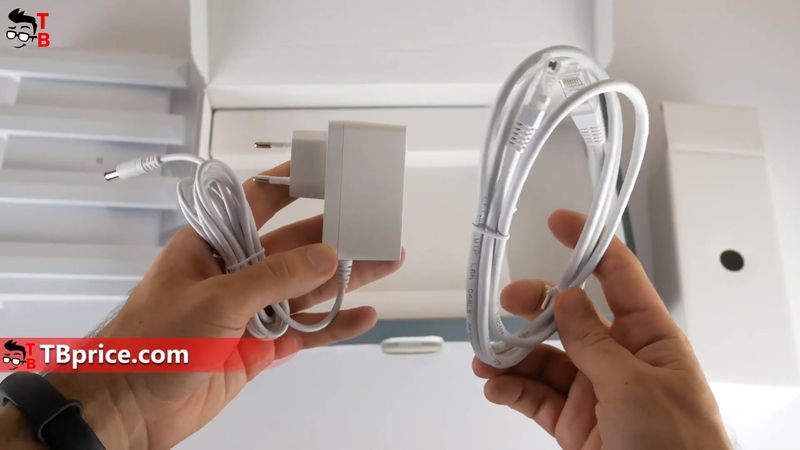 Inside the box, there is a big user manual and warranty card, a router itself, and some accessories, such as power adapter and Ethernet cable.
Design
As you can see, I have the white version of the router, but it is also available in black color.
By the way, I saw a logo of Good Design Award 2021 on the box, and I should say that the router really looks nice.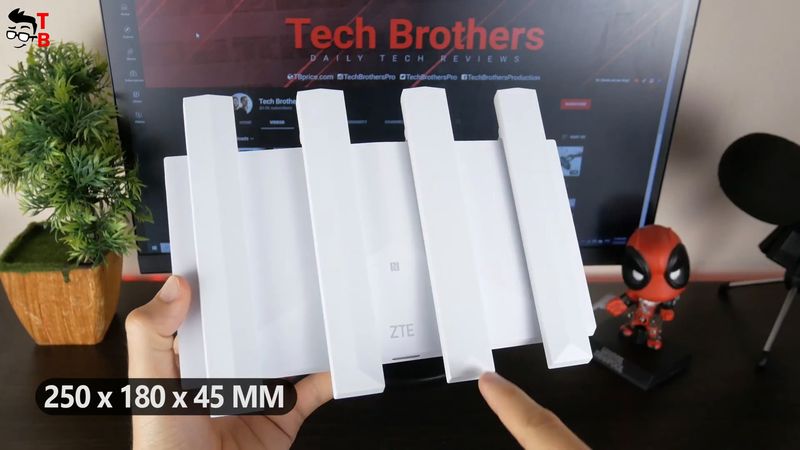 To be honest, I thought it was smaller. The dimensions are 250 x 180 x 45 mm. When you unfold the antennas, its height will be 190 mm.
The weight is only 430 grams.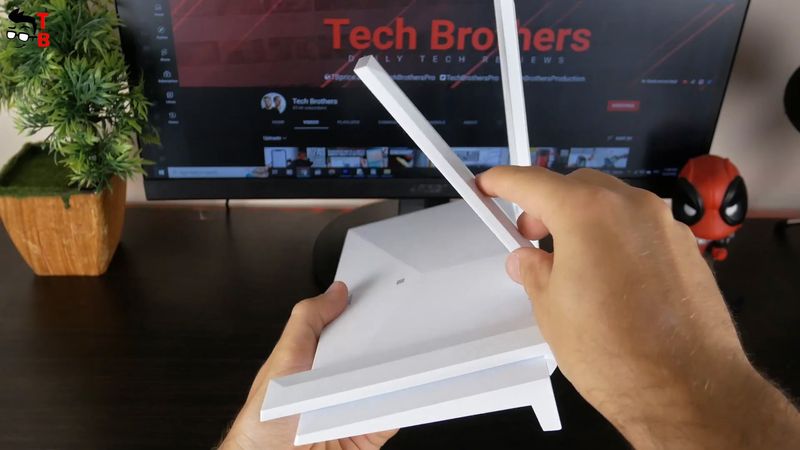 By the way, the antennas are not removable, but you can fold them quickly and easily.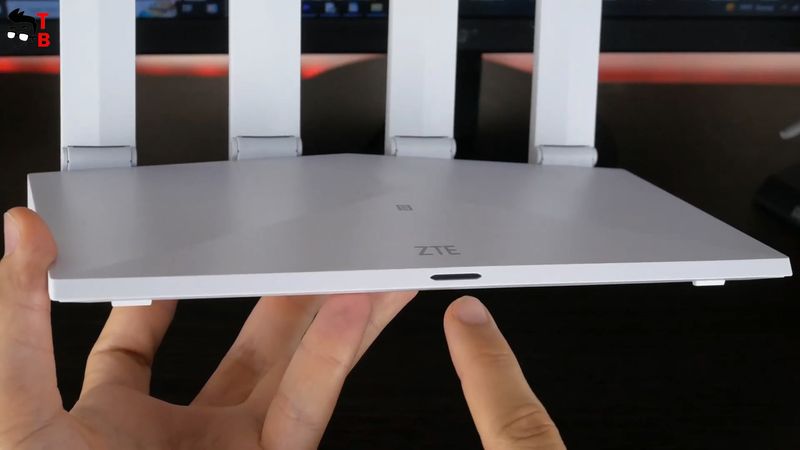 There is ZTE and NFC logos at the top and indicator light on the front.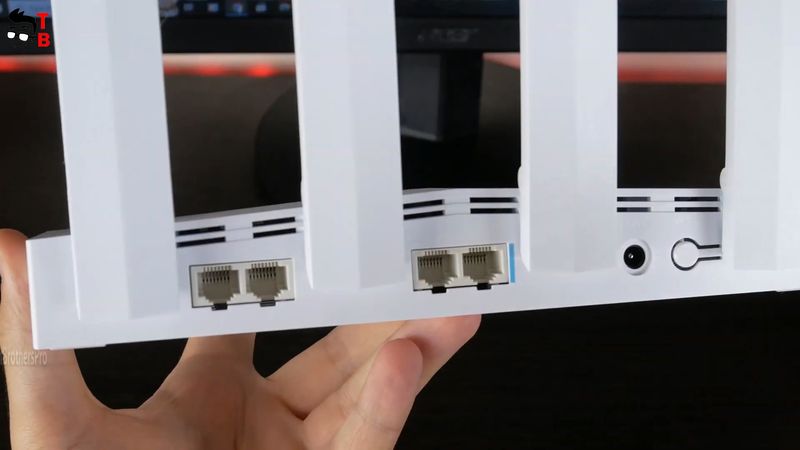 On the back, we can see two LAN ports, two WAN/LAN ports, power connector, and WPS button.
At the bottom, there is a reset hole, a sticker with serial number, Wi-Fi SSID, password and other information. Through the ventilation holes, we can see what's inside the router.
You know, I like the minimalist design. The new ZTE router looks simple, but very stylish.
Now, let's look at the settings.
Connection
Before using a router, you need to connect a network cable to the WAN/LAN port on the back of the router.
After that, connect the original power adapter to the router.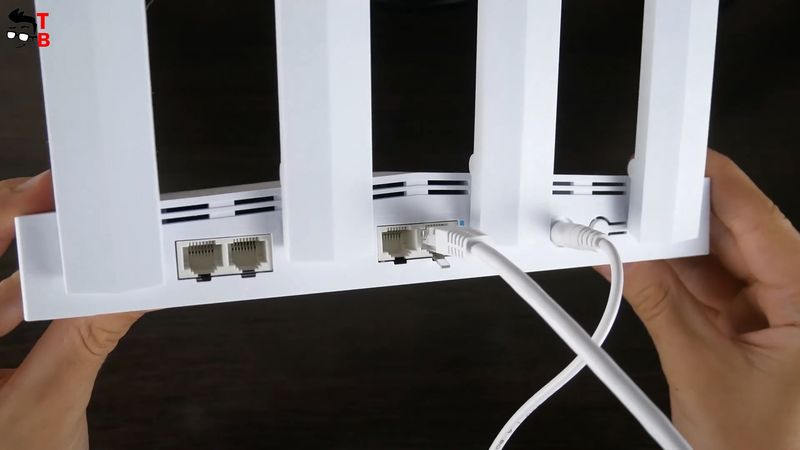 That's all about first connection and setup.
The device is powered on, and you can use the internet.
You can find the network name and password from it at the bottom of the router.
However, if you want to rename the network, change password and other settings, then you can use a mobile app or web UI on the laptop or PC.
First, let's look at the app.
ZTELink App
The application on smartphone is called ZTELink, and it is available on Android and iOS devices.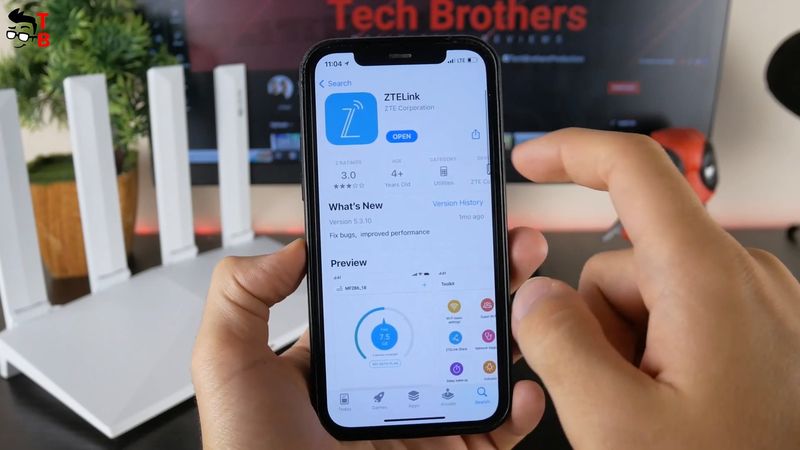 When you open the app, you need to press on Connect to Router button. There is manual connection and scan QR code connection methods available. You know, I didn't find QR code on my router, so I will connect manually.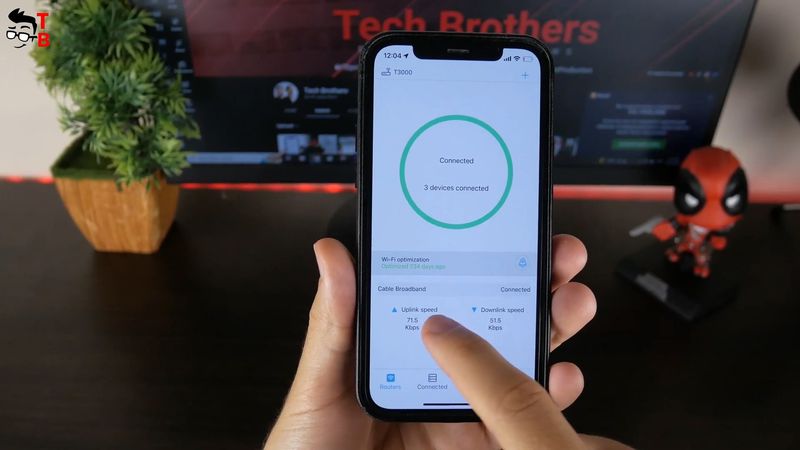 For that, you need to go to Wi-Fi settings on the smartphone, and connect to ZTE network. The password is at the bottom of the router.
After that, return to the app, and now you need to enter a manager password. You can also find it at the bottom of the router.
So, in the app, we can see the number of connected devices to the router, as well as uplink speed and downlink speed.
You can also press on Wi-Fi optimization to quickly setup router for better Wi-Fi speed.
In the next tab, we can see connected devices. You can select a device, and read details about it, such as connection mode, online time, mac address, IP address, etc.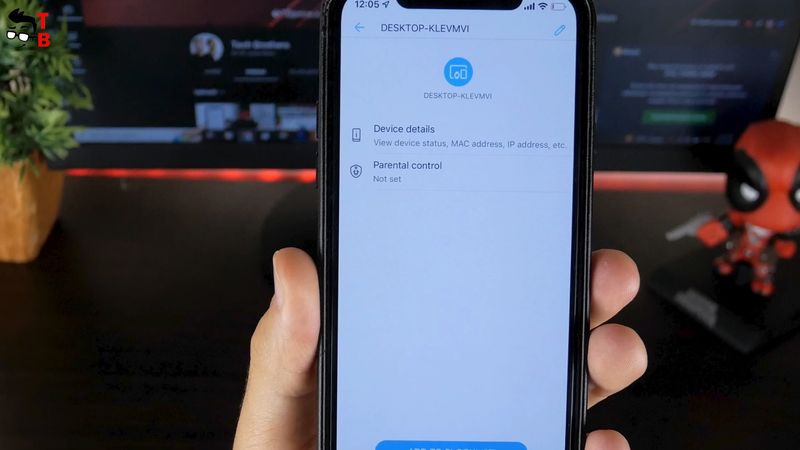 Then, you can set a parent control to this device, or even add it to the block list.
In the toolkit, there are Wi-Fi settings, Guest Wi-Fi, Network Speed test, Auto-Restart, Wi-Fi sleep and indicator.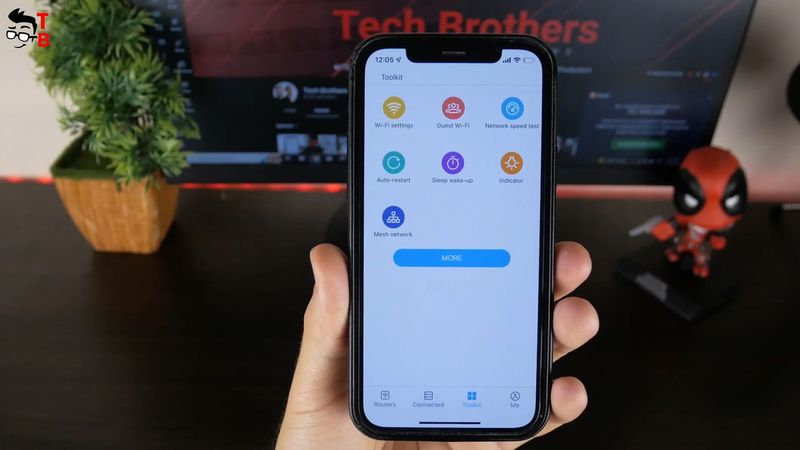 You can also press on More button to find more settings, such as Wi-Fi coverage, WPS connection, maximum connection, connection mode, etc.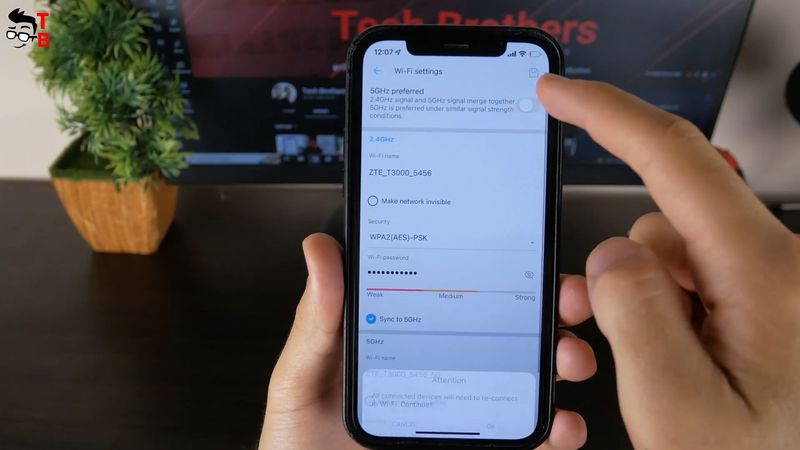 In Wi-Fi settings, you can change the Wi-Fi name, password, and choose a security mode. There is also 5Ghz preferred option.
If you enable it, the router will have only one Wi-Fi network, and it will automatically connect your device to 2.4 or 5Ghz band, depending on which the signal is stronger.
Web UI
As I already said, you can also use a web user interface to set up the router.
For that, connect to Wi-Fi network of the new ZTE router, then open a browser on your laptop or PC, and enter 192.168.18.1.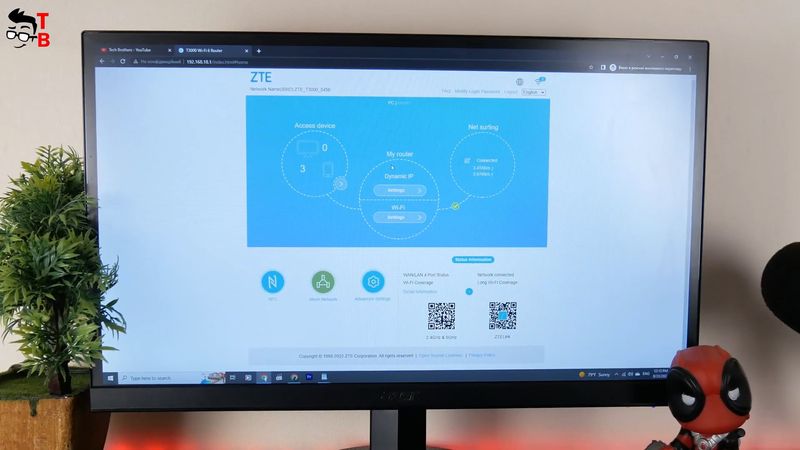 Here we can see a router in the center, connected devices to the left of it, and net surfing to the right.
There is NFC, Mesh Network and Advanced settings at the bottom.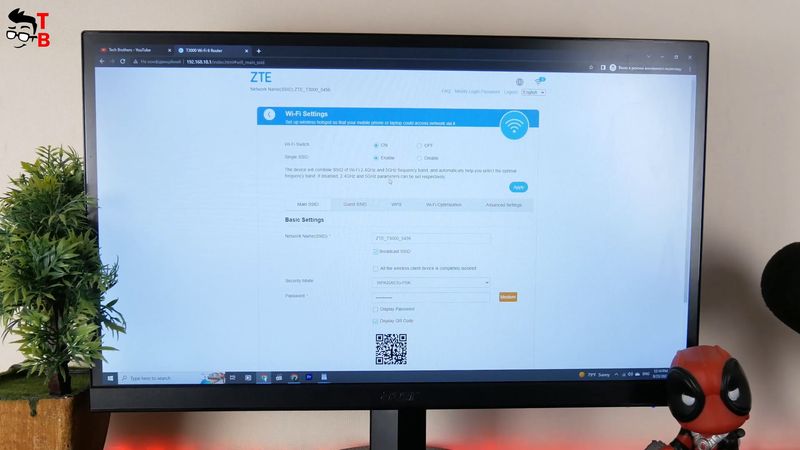 The advanced settings include night mode, router settings, firewall, update and others.
In the dynamic IP settings, we can choose a current mode from single WAN and multi WAN, connection mode, and IP mode.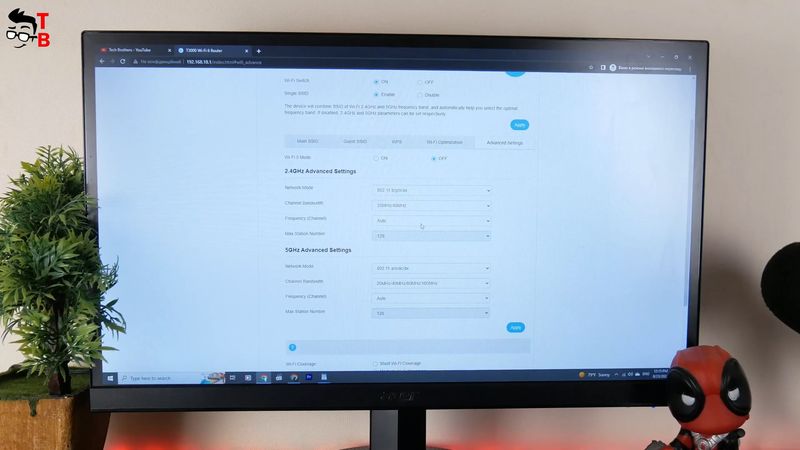 The Wi-Fi settings are about the same as on smartphone, such as Wi-Fi switch, Single SSID, network name, security mode, password, Guest SSID, WPS, Wi-Fi optimization and advanced settings.
So, you can use both mobile app and web user interface to setup the new ZTE router. The settings and options are about the same.
Speed Test
OK, now, let's do a quick speed test of ZTE AX3000 Pro router.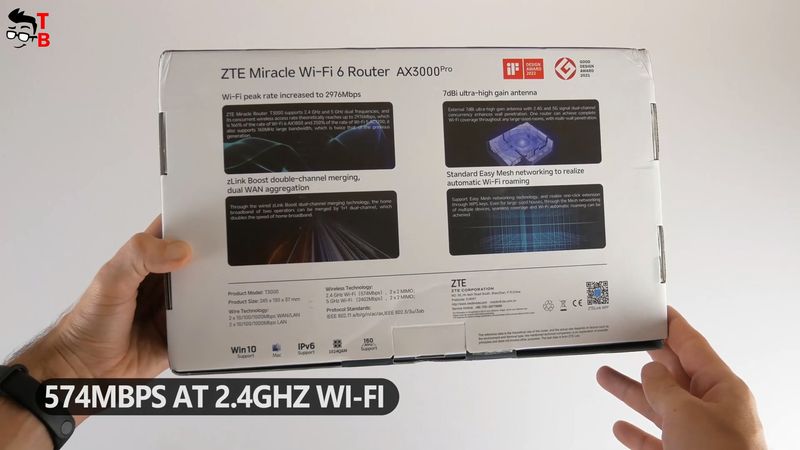 According to company, the new router has a speed of 574mbps at 2.4Ghz Wi-Fi, and 2404mbps at 5Ghz Wi-Fi. So, the wireless access rate theoretically reaches up to 2976mbps.
Unfortunately, I cannot test a maximum Wi-Fi speed, because I only have 100mbps internet connection. In my case, the maximum speed can be 100mbps.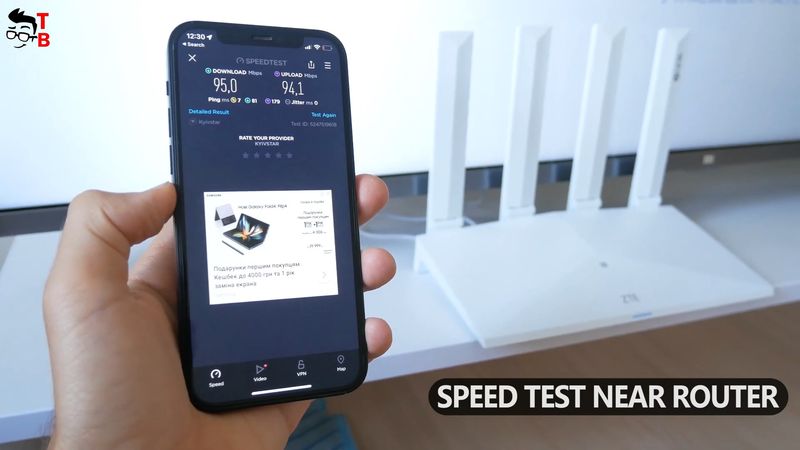 So, near the router, the download speed is 95 mbps, and upload speed is 94.1 mbps.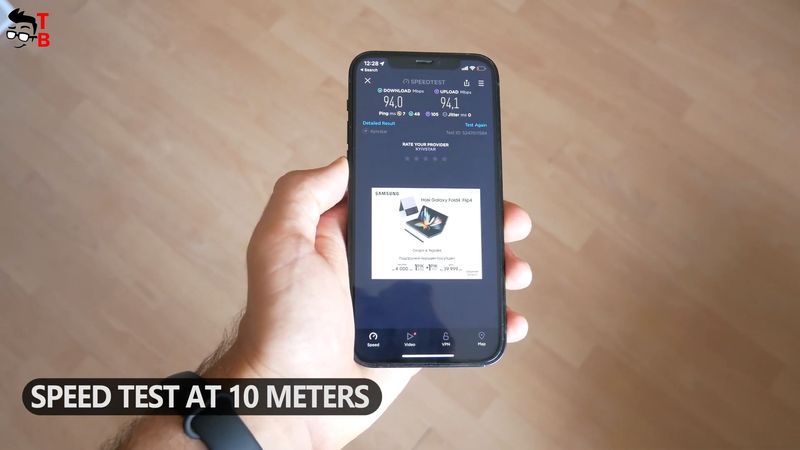 Now I have moved to another room, and there is 1 wall and about 10 meters between me and the router. The download speed is 94 mbps, and upload speed is 94.1 mbps.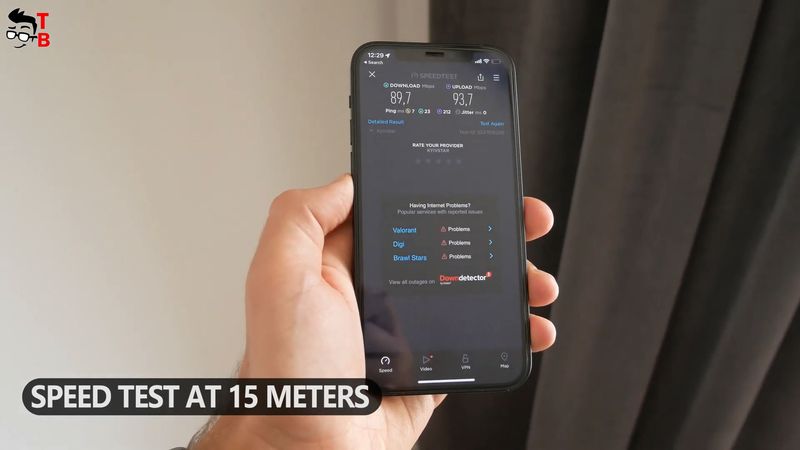 Finally, I am in the furthest room of my apartment. There are two walls and about 15 meters between the router and me. The download speed is 89.7 Mbps, and upload speed is 93.7 Mbps.
Conclusion
In my apartment of 80 square meters, the wireless speed is the same in all the rooms. It means that the new ZTE router has very good coverage.
Unfortunately, I can't check the maximum Wi-Fi speed, but out of my available 100mbps, the router provides 95mbps. This is a very good result.
I also like a design of this router, mobile app and web user interface. Among the features that I haven't tested, but they may be useful to some of you, are Wi-Fi 6 support, Easy Mesh, NFC Connection and WPA3 Security.
I think ZTE AX3000 Pro is a very good router for 2022.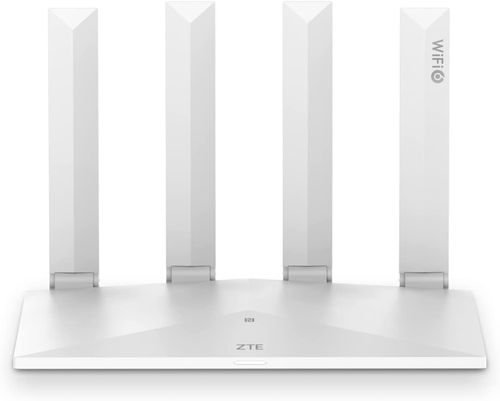 ZTE Ax3000 Pro WiFi 6 Router - Amazon - Extra $10 OFF Coupon
as of September 23, 2023 11:40 am