Today, you don't need a lot of money to watch a movie or even play games on a big 100-inch screen. In fact, $100 would be enough, because you can buy a projector like this one.
It has Full HD native resolution, 200 ANSI or 9000 Lux brightness, dual-band Wi-Fi and Bluetooth 5.2 support.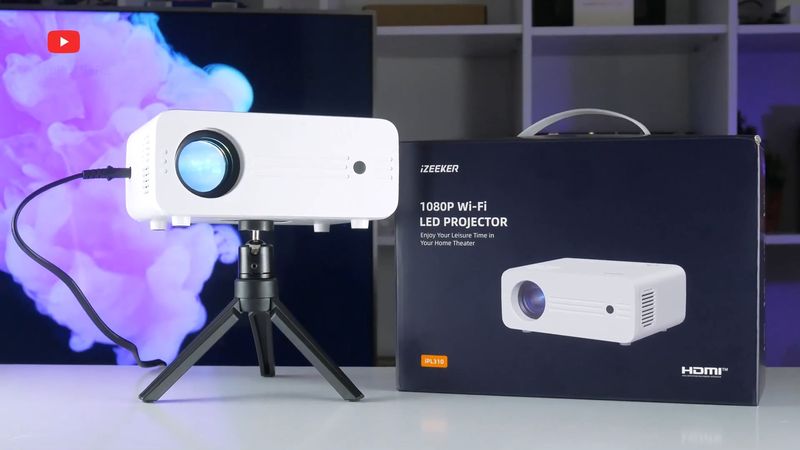 The projector is called iZeeker, and it has a model name of iPL310.
OK, first, let's do unboxing and look at the package contents, and then we will test Wi-Fi and Bluetooth connection, as well as check the projection quality.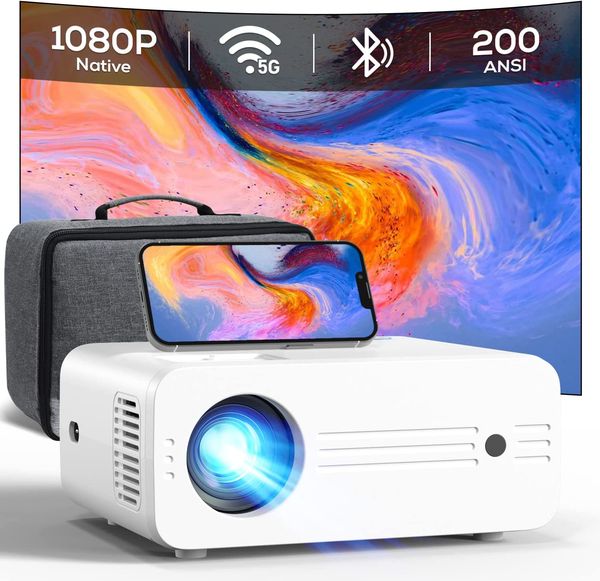 iZeeker Projector with 5G WiFi and Bluetooth - Amazon - 10% OFF Discount
as of May 25, 2023 11:56 pm
Unboxing
You know, iZeeker is a compact projector, so it comes in a small box.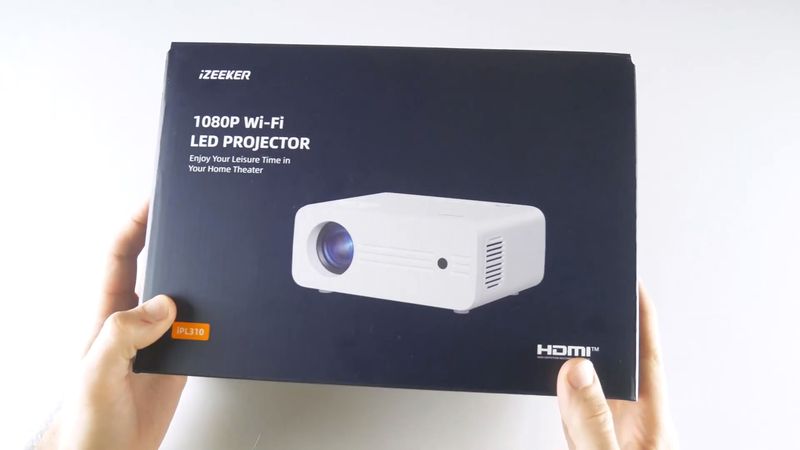 We can see how a projector looks like on the front of the box, and there are main features of it on the side, such as native 1080P, Bluetooth, dual-band Wi-Fi and tripod.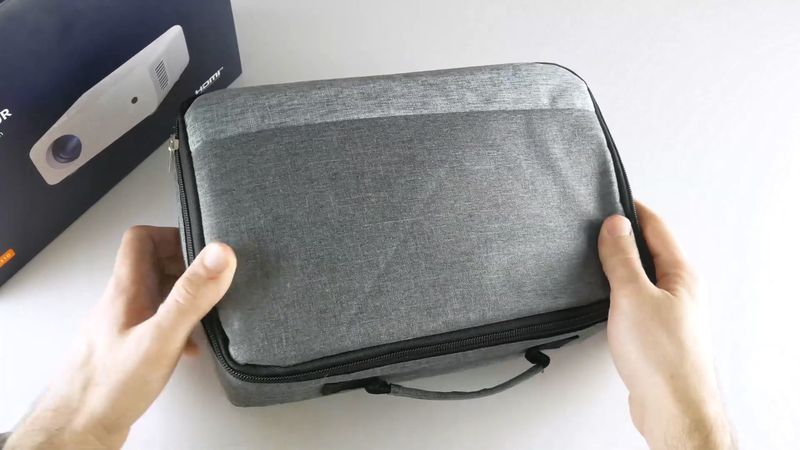 When you open a box, you will find a carry bag. It is a high quality bag, and I am very surprised to see it with a budget projector.
Inside the box is the projector itself. You know, it is even smaller than I expected. We will talk about size and overall design a little later.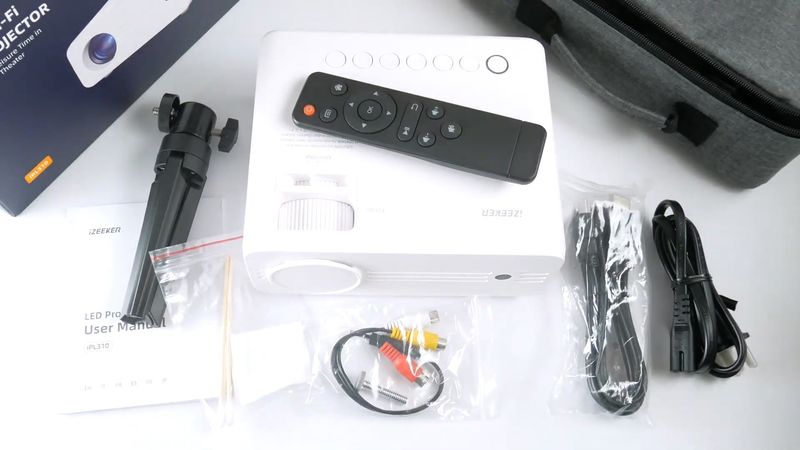 Then, we have a tripod, HDMI cable, power cable, AV cable and remote control.
The package also includes a user manual in different languages, as well as sticks and cloth for cleaning the projector lens.
Design
So, a compact size is the first feature of the new iZeeker projector.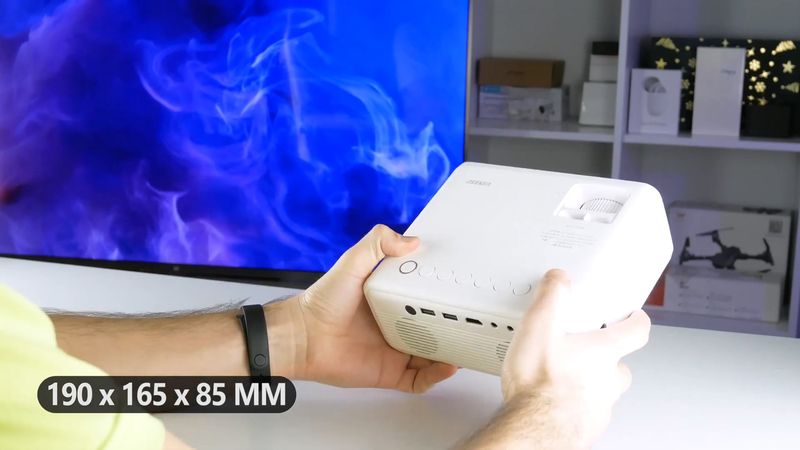 Its dimensions are 190 x 165 x 85 mm. The weight is 930 grams.
A projector is very lightweight and compact, so you can carry it with you to the office, college, friends, etc., especially since it has a nice bag.
The body of the projector is made of white plastic.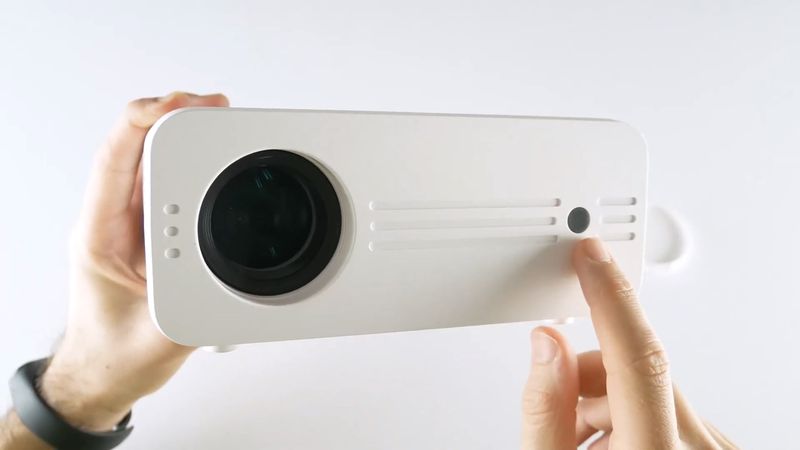 There is a lens and infrared receiver for remote control on the front.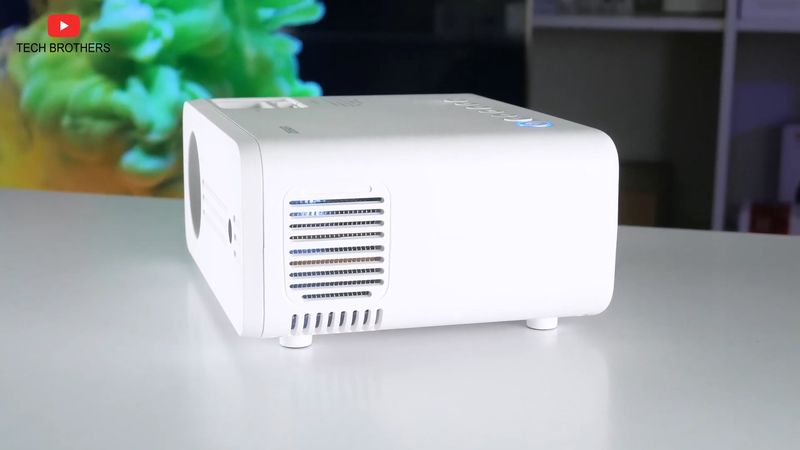 The air outlet is on the left side, while the right side has the air inlet and AC power.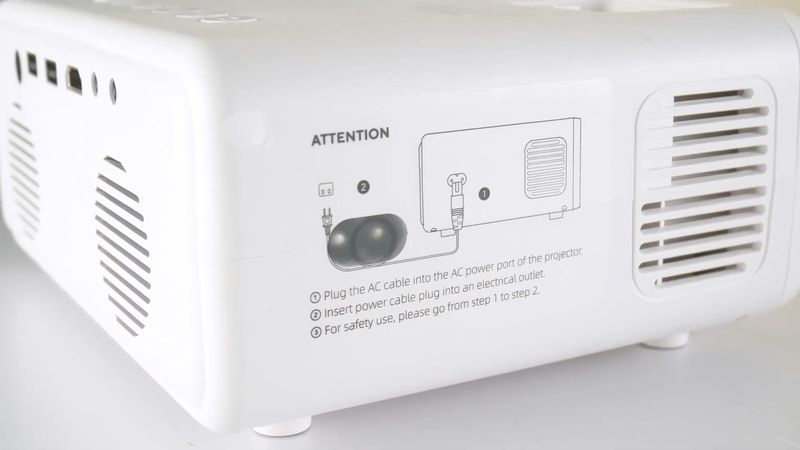 There is also a sticker with an instruction how to plug the AC cable.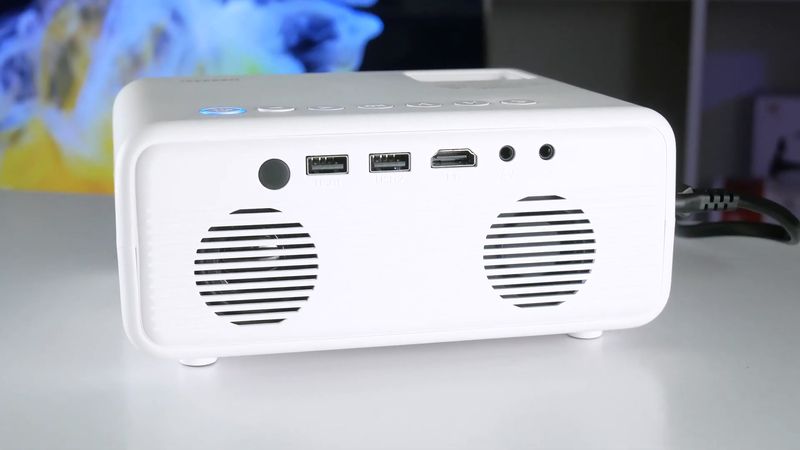 On the back of the projector, there is the second IR receiver, two USB ports, HDMI port, AV and audio output.
iZeeker projector also has HiFi stereo dual speakers on the back, and we will test a sound quality a little later in this article.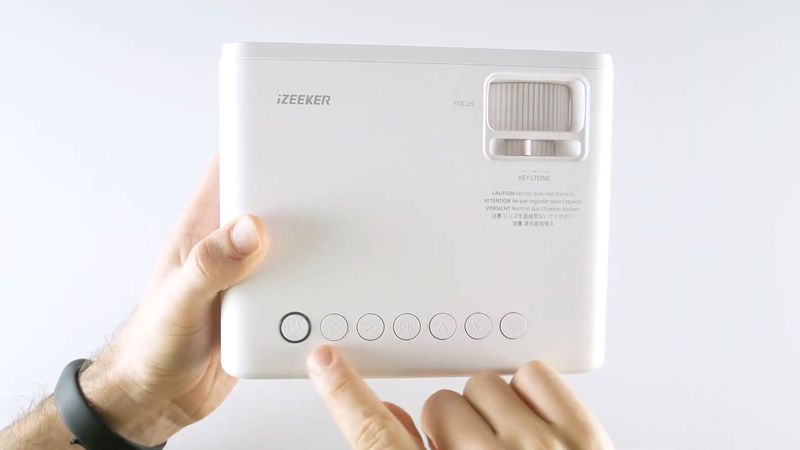 If we look at the top, we will see a focus and a keystone correction wheels, as well as control buttons, such as power on/off, left, right, OK, up, down, and return.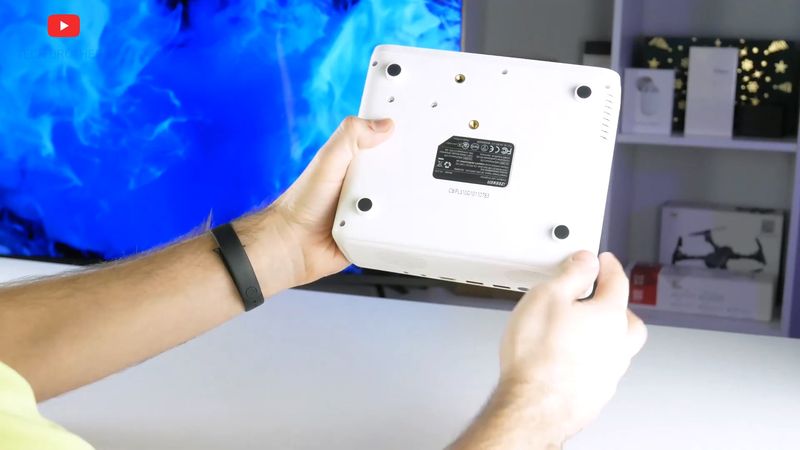 The new budget projector has ceiling mounts at the bottom, so you can install it on a ceiling or just place it on a table.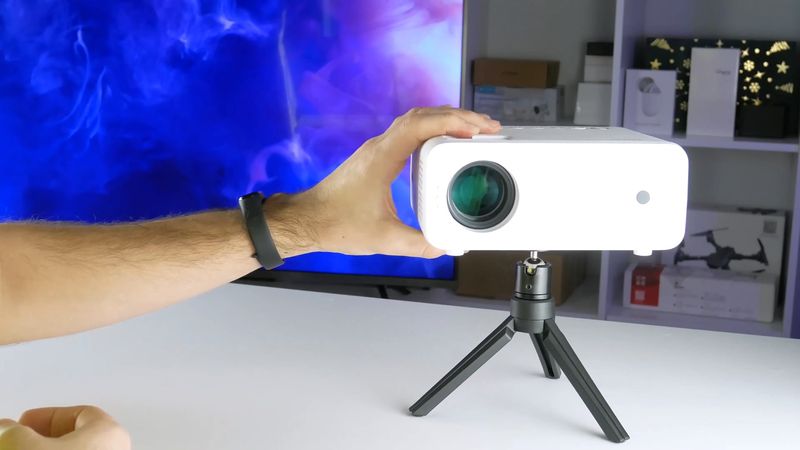 Overall, iZeeker projector looks very good. Despite the budget price, it has a good build quality. However, because of the compact size, I am interested in checking the noise level.
Noise Level
So, the noise level near the projector is about 51 dB.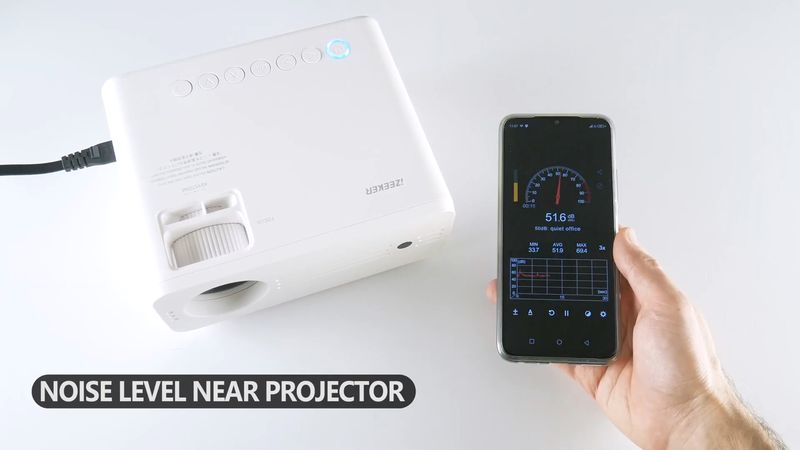 You will most likely be using the projector at a distance of 1–2 meters, and the noise level will be 39 db.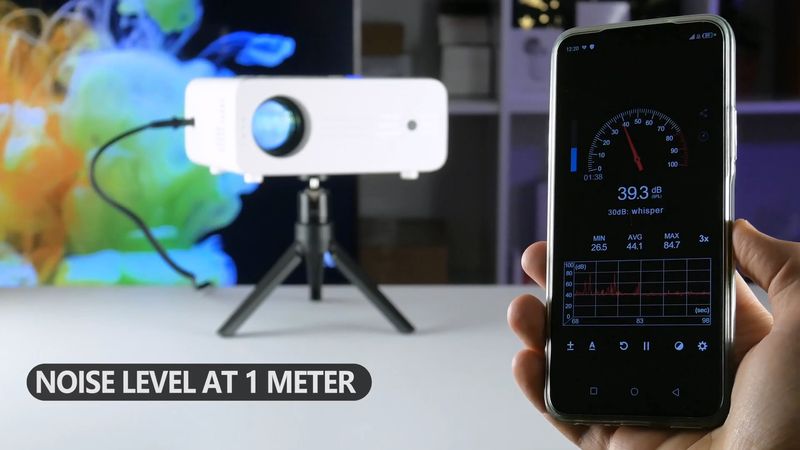 By the way, talking of temperature, I watched a movie for about 2 hours, and the projector became warm from the left side. It's not a big problem because it is not hot, but I would advise not closing the air exhaust, otherwise the projector can get very hot.
User Interface
OK, now, let's talk about user interface of iZeeker iPL310.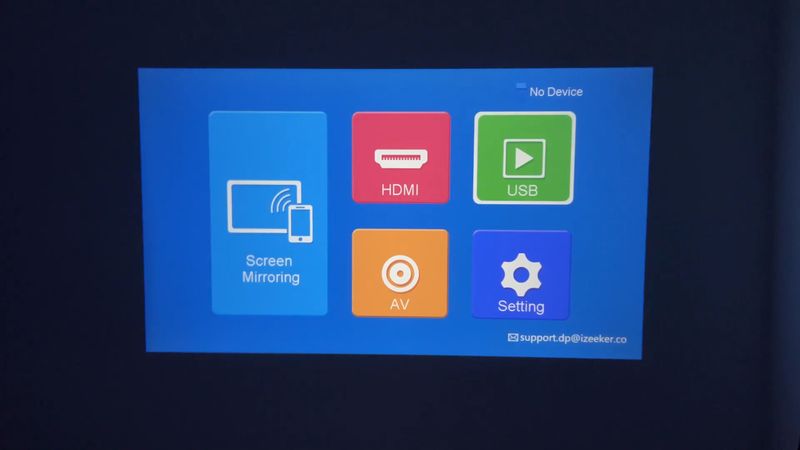 A projector has a simple multimedia system, so you can use a screen mirroring, HDMI connection, USB flash drive, and AV connection. We will talk about screen mirroring a little later, but now let's go to the settings.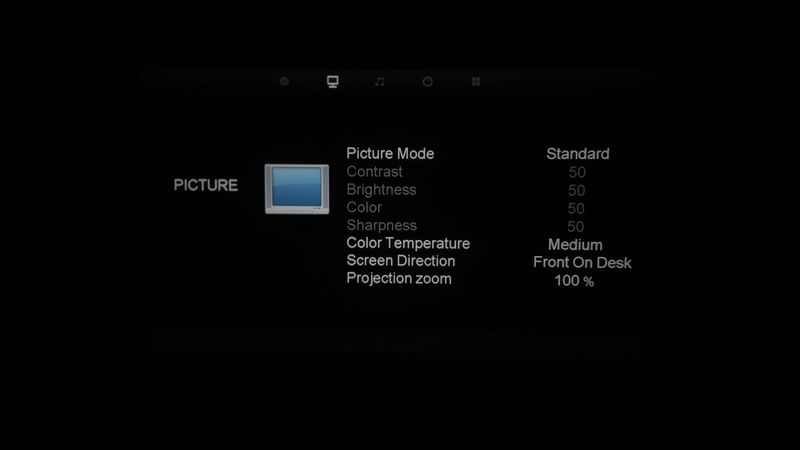 You know, the settings menu is also standard for the budget projectors. Here we have picture settings, such as picture mode, color temperature, screen direction and projection zoom.
The sound settings include a sound mode and balance.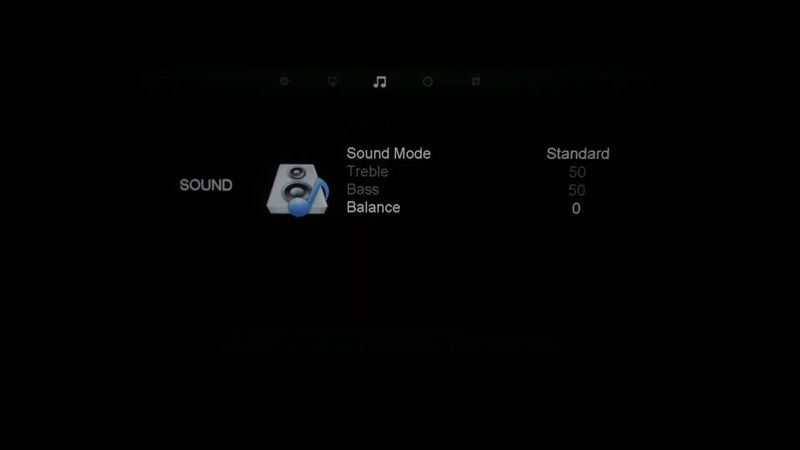 You can also use a sleep timer and auto sleep on this projector.
Finally, in the general settings, we can change the language, Bluetooth settings, reset and software update.
Bluetooth
As I already said, the new iZeeker projector has Bluetooth 5.2, so you can connect it to the external speaker.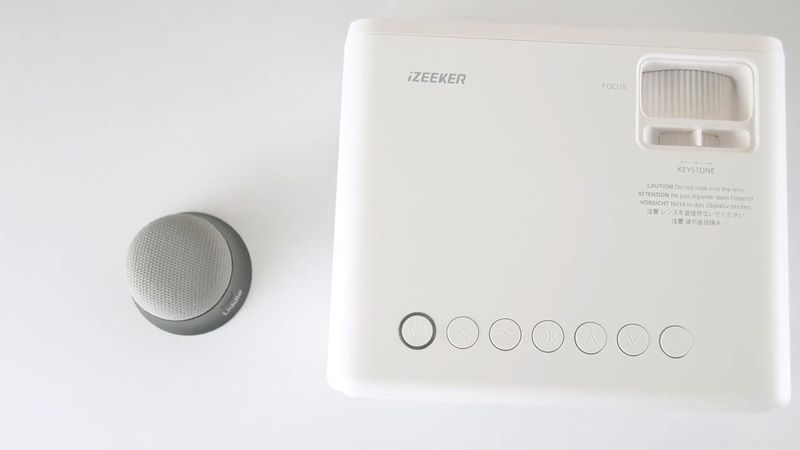 Just go to the Bluetooth settings, and select the external device. In my case, this is a portable speaker.
Speaker Quality
However, you can also use the built-in speaker in projector. The volume is high, but the sound quality is average.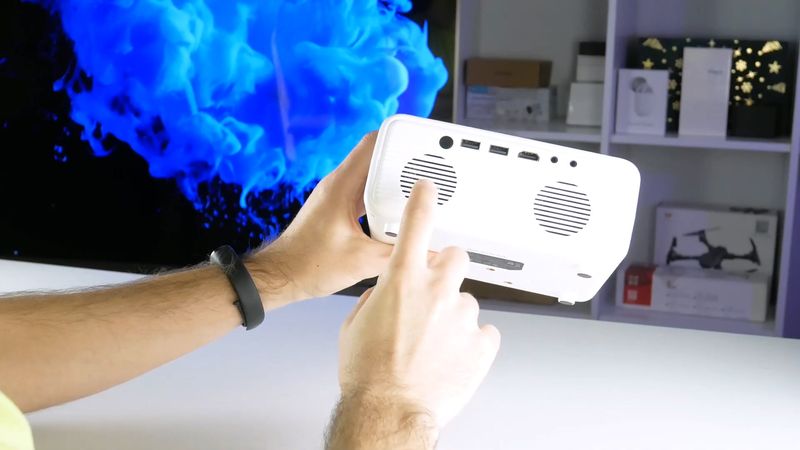 I would like a little more bass.
Wi-Fi and Screen Mirroring
OK, now, I want to show you how to mirror a screen from the smartphone to projector.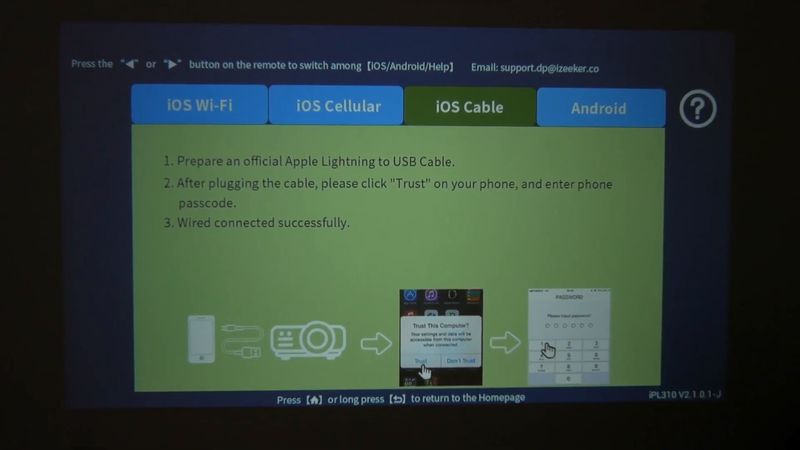 First, you need to open the home screen and go to Screen Mirroring.
There are four connection methods available. I will use the Wi-Fi connection of iOS device.
The next step is to connect the projector to your home Wi-Fi network.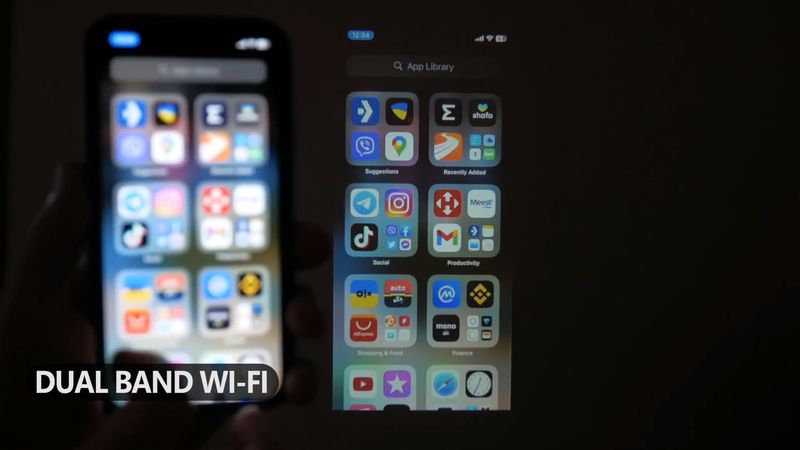 Finally, take your smartphone, go to Screen Mirroring, and select a projector.
That's all!
By the way, iZeeker projector supports dual-band Wi-Fi, so the delay is low. You can use the wireless connection method to watch videos or even play games.
Projection Quality
Finally, let's talk about projection quality.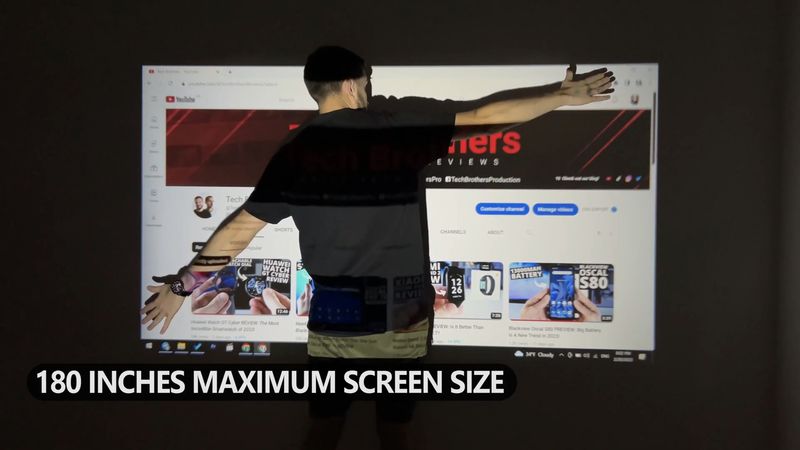 I have placed a projector at a distance of about 2 and a half meters of the wall, and the screen size is 80 inches.
The manufacturer says that a maximum screen size can be 180 inches, but I haven't checked it. I think the best projection quality is between 80 and 120 inches.
The native resolution of iZeeker projector is Full HD. The image looks clear, but only in the center. Edges and corners are blurred. It is a problem of most budget models.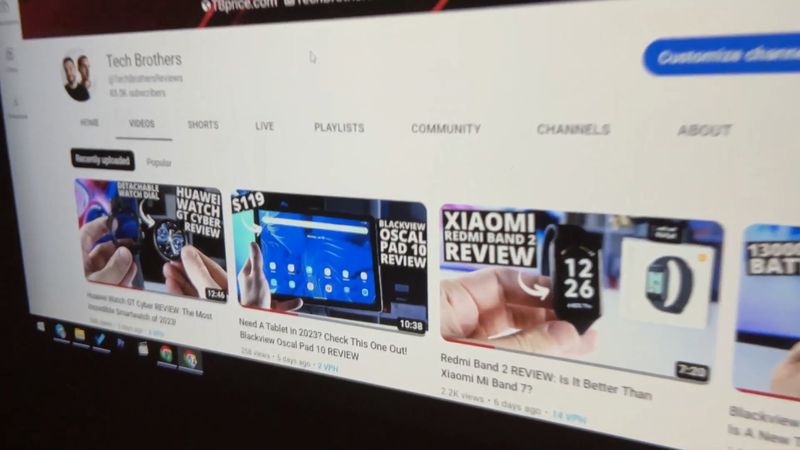 Unfortunately, this projector is not good for the office or college because it is quite difficult to read text around the edges.
However, this doesn't prevent you from watching videos, especially sports events.
As for watching movies, some of them are really dark. This is because the brightness of iZeeker projector is 200 ANSI, which is not very high.
However, you can even watch YouTube in a room with light on.
Conclusion
So, I have mixed feelings about the projector because it has quite low brightness, which is not good for watching movies, as well as blurred edges and corners, which is bad for reading text.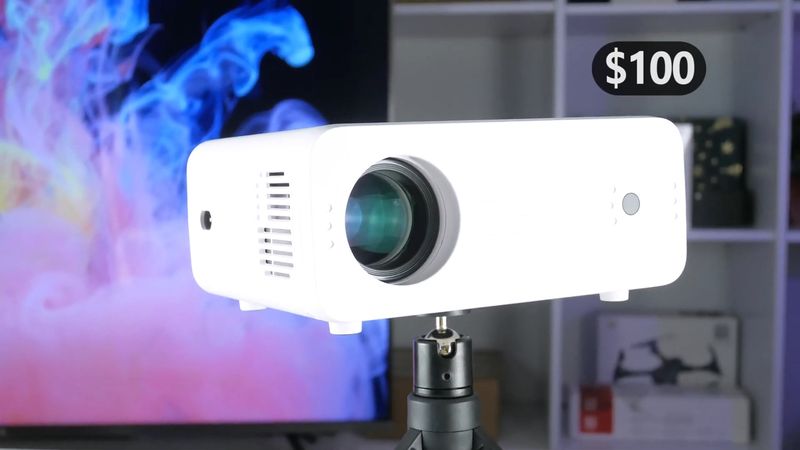 However, this is a budget projector under $100, and it has Full HD native resolution, Wi-Fi and Bluetooth support, dual speakers and a very good package, which includes a carrying bag and a tripod.
For watching YouTube or even kids' cartoons, it is a good projector.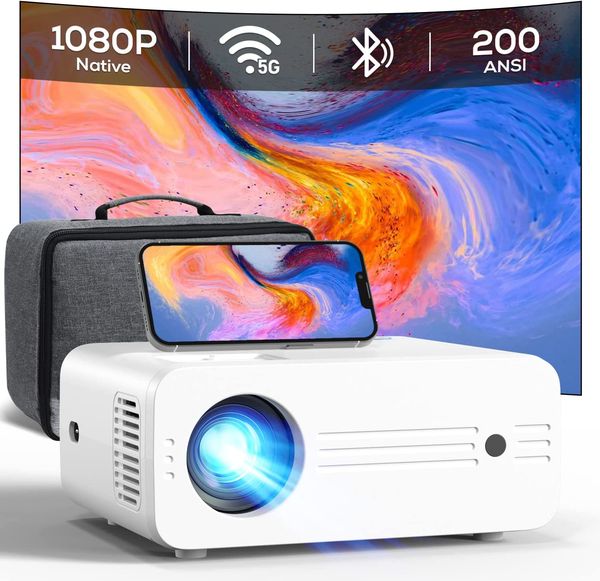 iZeeker Projector with 5G WiFi and Bluetooth - Amazon - 10% OFF Discount
as of May 25, 2023 11:56 pm