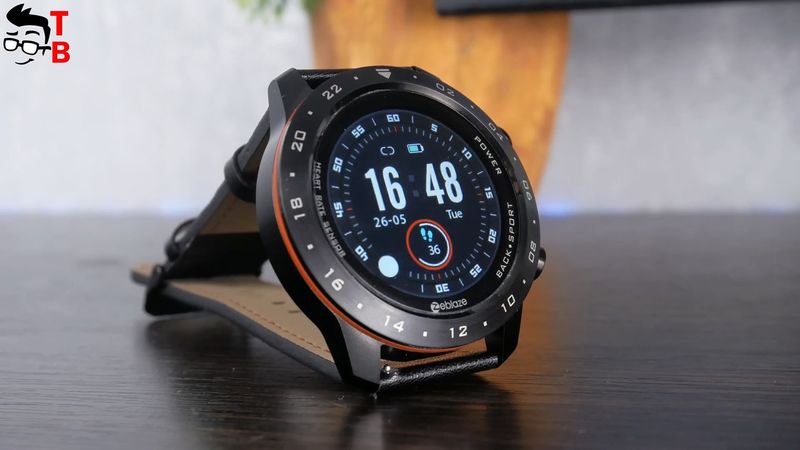 You are on Tech Brothers Blog, and today I have the new sports watch from Zeblaze company. This is Zeblaze Neo 2.
You know, I like the smartwatches and fitness watches from this Chinese manufacturer. It makes a really good budget watches, as well as Android smartwatches.
You can watch our previous videos about Zeblaze watches on our YouTube channel – Tech Brothers.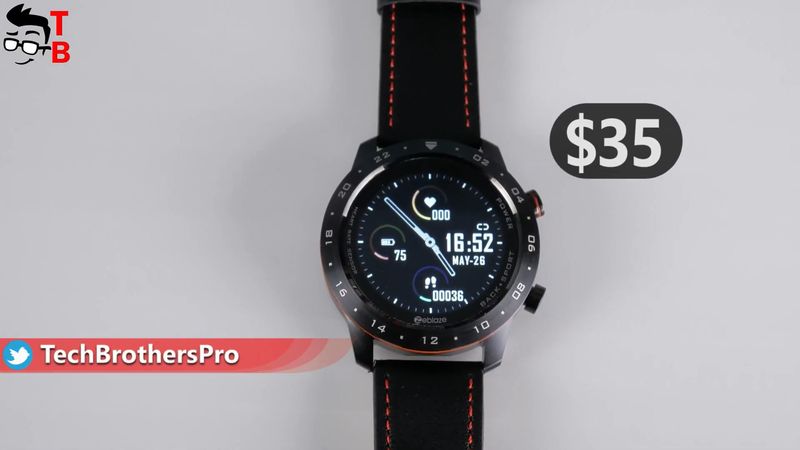 The price of the new Zeblaze NEO 2 is only $35. Is that a good watch? Let's find out.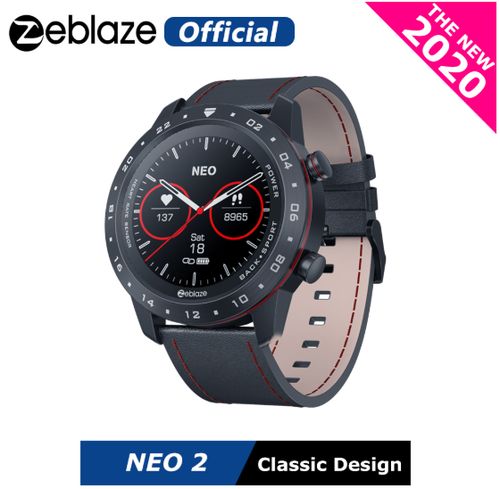 The New 2020 Zeblaze NEO 2 Smartwatch - Aliexpress
Buy it now

Aliexpress.com
as of September 26, 2021 7:31 pm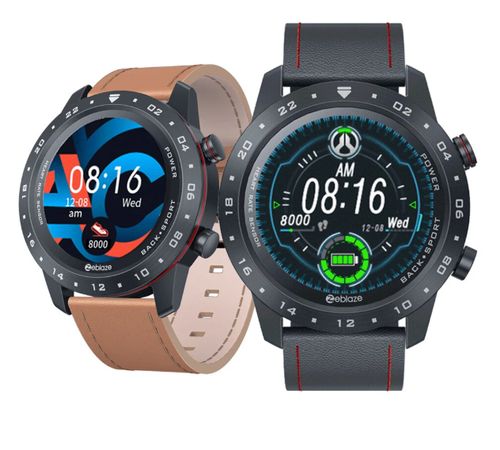 Zeblaze NEO 2 Multi-watch Faces - Banggood
Buy it now

Banggood.com
as of September 26, 2021 7:31 pm
Unboxing
As you understand from the name, it is the second generation of a sports watch. You can see the image of the watch, as well as the name – Zeblaze Neo 2 – on the front side of the box.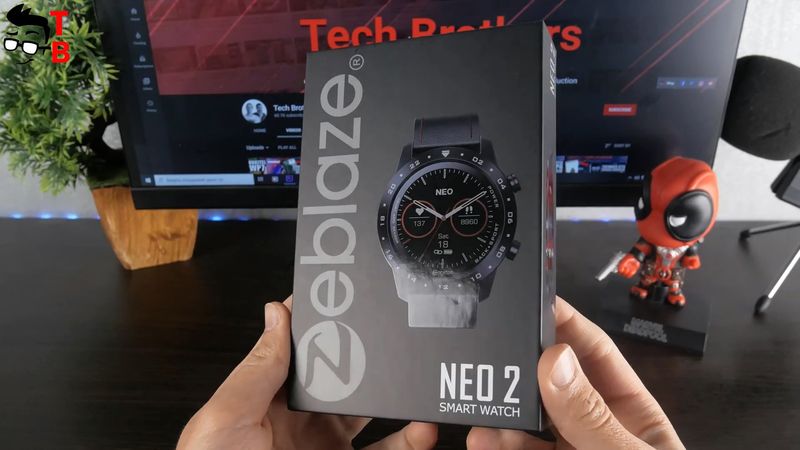 Inside the box, there is the watch itself, magnetic charging cable and user manual.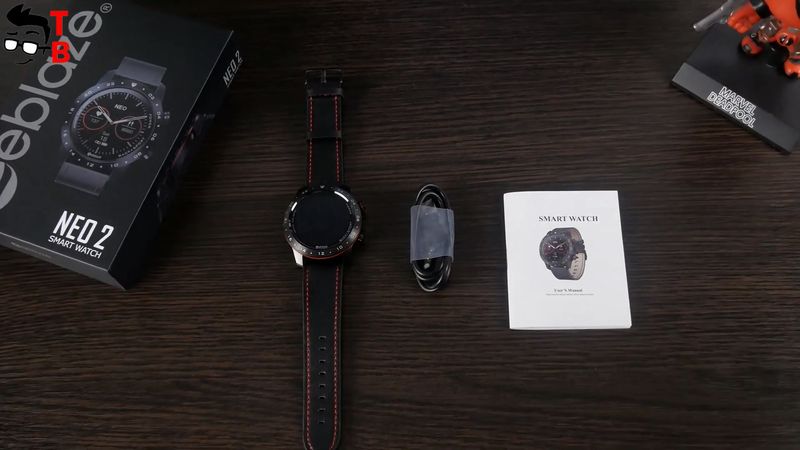 As you can see, I have the black version. To be exact, black strap. You can also buy this watch with an orange strap.
OK, let's look at the design of Zeblaze NEO 2.
back to menu ↑
Design
You know, Zeblaze NEO 2 is quite compact and lightweight. I thought it was bigger when I ordered the watch on Aliexpress.
The dimensions are 49 x 49 x 15 mm. The weight is only 78 grams.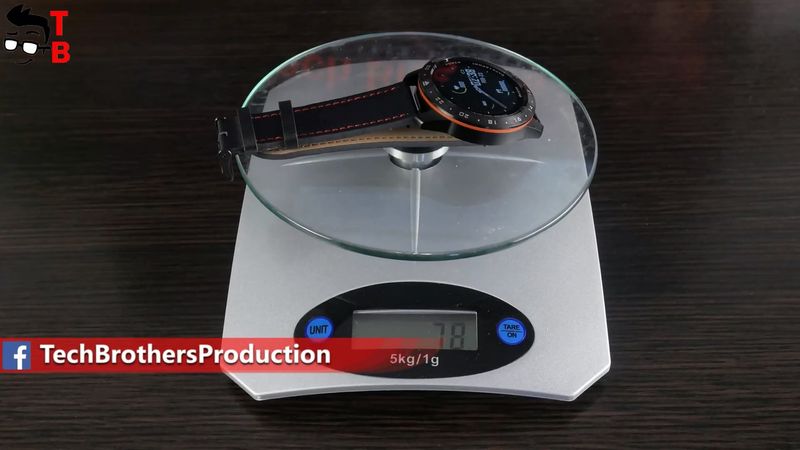 Despite the lightweight, the watch case, bezel, and even the buttons are made of zinc alloy.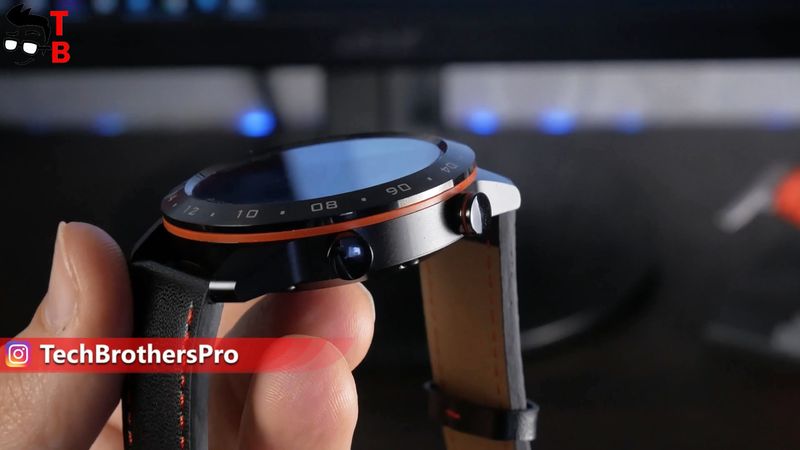 The strap is made of leather. As I already said, it is available in black and orange colors. The strap is removable, and it has a width of 24 mm.
On the right side of the watch, we can see two physical buttons. On the back, there is a heart rate sensor and charging contacts. You can also see many screws, so most likely you can remove the rear panel. I don't want to do that.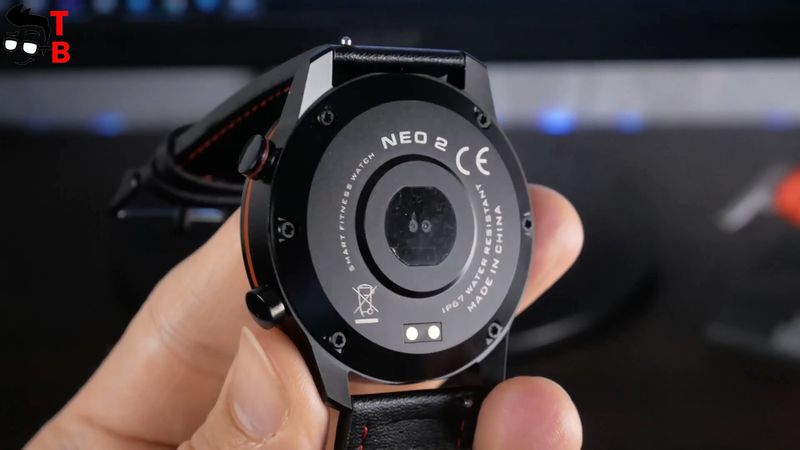 Talking about the display, it has a diagonal of 1.3 inches and 240 by 240 pixels. This is an IPS panel, and you can see that it is a good visible outdoors.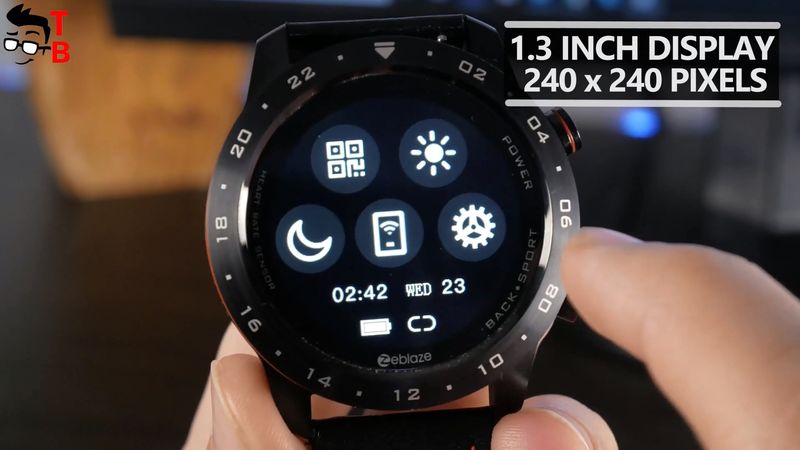 Another feature of Zeblaze NEO 2 is the IP67 standard. The watch is waterproof. You can take a shower or even swim in the pool with this watch.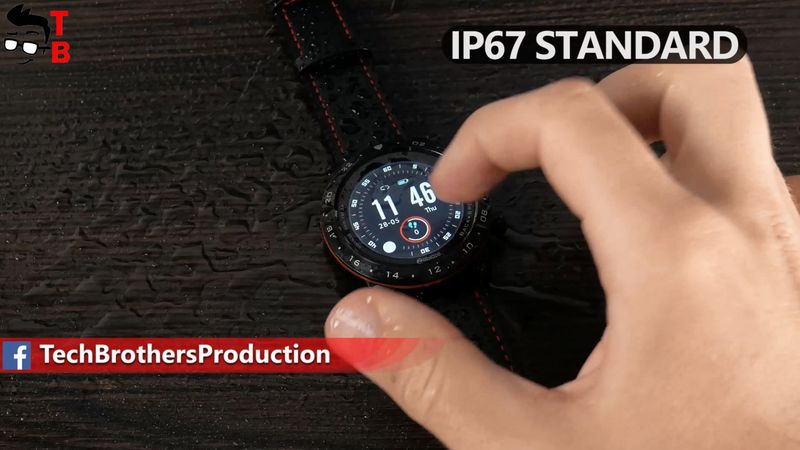 Zeblaze NEO 2 looks very good on my wrist. What do you think? Write in the comments below.
back to menu ↑
Functions
So, the main watch face of Zeblaze NEO 2 looks like this. There are some other pre-installed watch faces for sports or the classic metal pointers. You can also set any other picture on display using the app on a smartphone. We will talk about this a little later.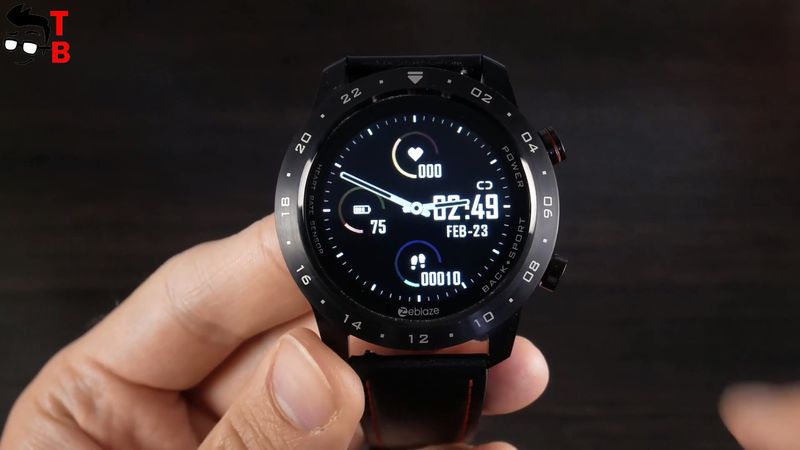 Swipe down from the main screen to see the digital time, date, battery level, and Bluetooth connection. There is also QR code to download the app on a smartphone, screen brightness, do not disturb mode, Bluetooth connection, and settings menu.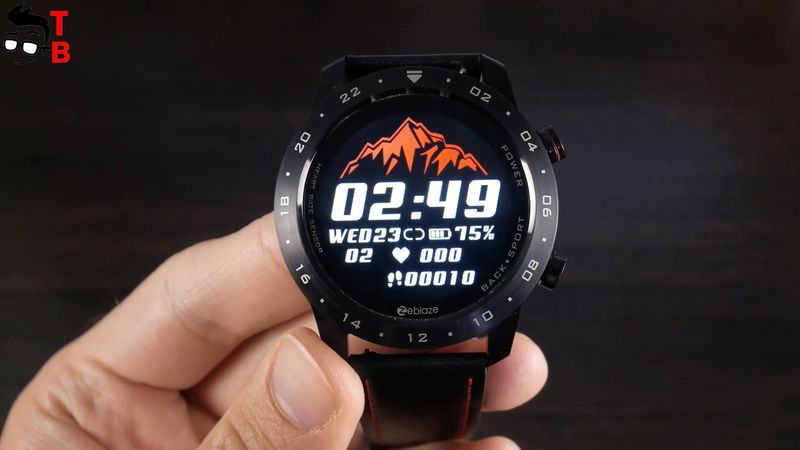 In the settings menu, you can choose the theme. Actually, this is not a theme but a watch face. There is also screen off time, and system menu to shut down the watch. That's all options in the settings menu.
You can swipe left from the main screen to see the steps, distance, and calories. Swipe left again to measure the heart rate and blood pressure.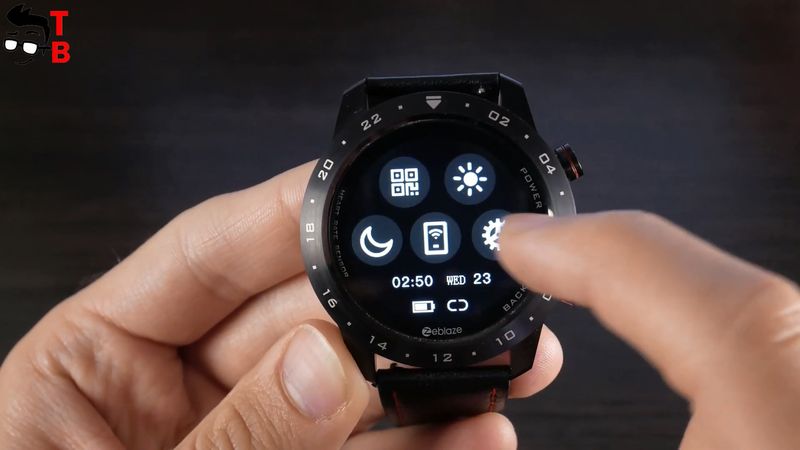 Swiping down, you will find the same functions, such as state – information about daily activity, heart rate, and blood pressure. But also, there are sport modes, sleep monitor, notifications, stopwatch, count down, and settings menu.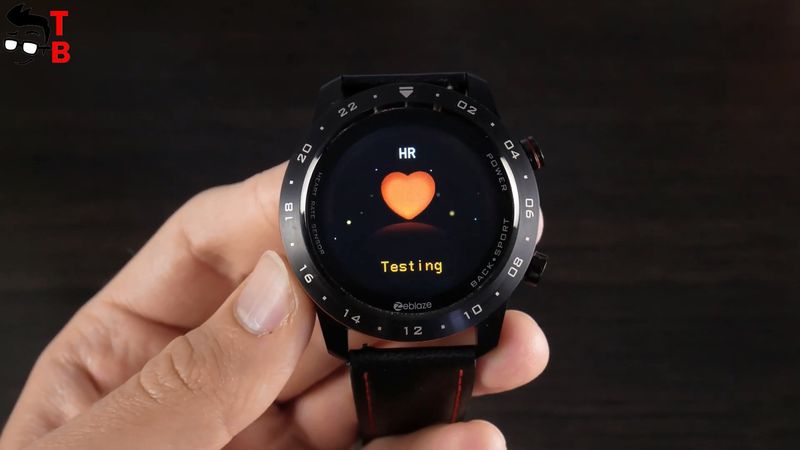 As you can see, the functions of Zeblaze NEO 2 are the same as many other budget fitness watch. Even the previous Zeblaze NEO had the same functions. Nothing has been added, but the interface has changed.
back to menu ↑
App
To receive notifications on the watch, you have to connect it to a smartphone. For that, download F Fit app in Google Play Store or Apple App Store.
Then, you have to create and set up a new account.
After that, you will see the steps, calories, and distance on the main screen.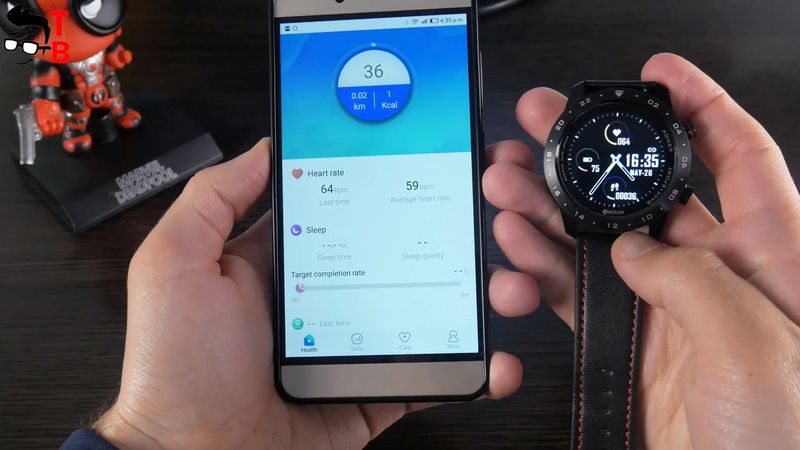 There is also heart rate, sleep, exercise, blood pressure, and blood pressure.
In the second tab – Data – you can monitor your daily activity, sleep, heart rate, and blood pressure.
In the third tab, you can add your friends and keep an eye on their activity.
And the last tab is the settings menu. Here you can enable incoming calls, SMS notifications and more settings to choose the apps that can send you notifications on the watch.
You can also enable continuous heart rate and lift the wrist screen. That's all!
back to menu ↑
Battery
Finally, I should say about the battery life of Zeblaze NEO 2. The watch is equipped with a 180mAh battery, and this is enough for 5-7 days of battery life.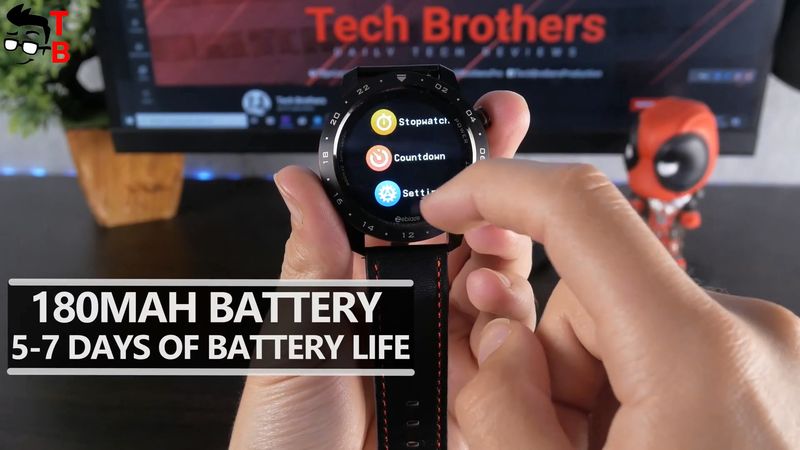 The charging time is about one and a half hours.
back to menu ↑
Conclusion
So, it was unboxing and a full review of Zeblaze NEO 2. This is a budget fitness watch for only $35, so I didn't expect much from it. The functions are the same as many other sports watches in 2020, such as notifications, heart rate, and blood pressure.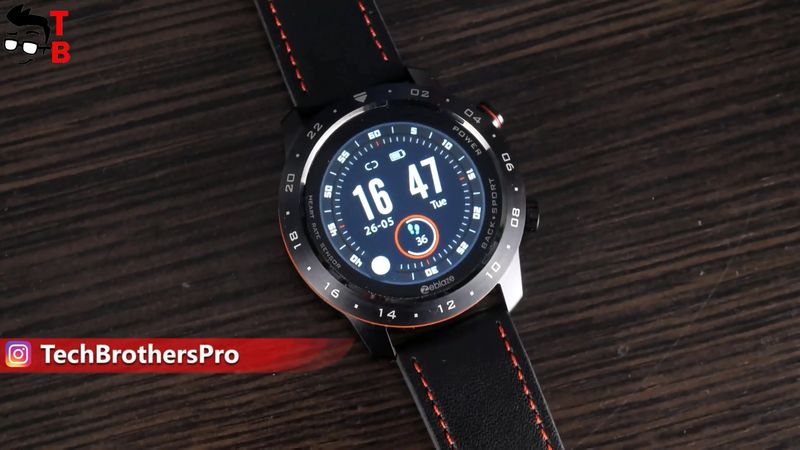 However, I like the design of Zeblaze NEO 2. If you are looking for a budget watch with stylish design, then this one can be a good option.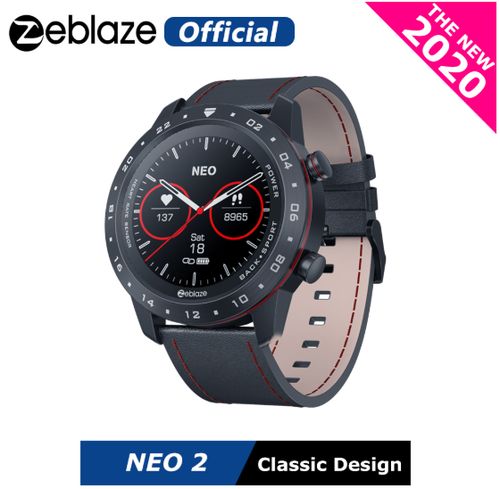 The New 2020 Zeblaze NEO 2 Smartwatch - Aliexpress
Buy it now

Aliexpress.com
as of September 26, 2021 7:31 pm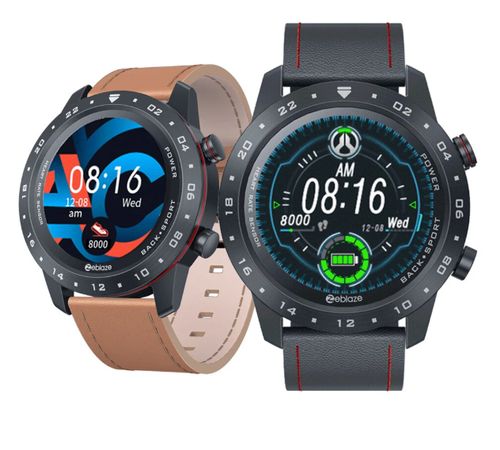 Zeblaze NEO 2 Multi-watch Faces - Banggood
Buy it now

Banggood.com
as of September 26, 2021 7:31 pm
back to menu ↑
Zeblaze NEO 2 Video Review