In this article, I want to tell you about another new product from Zeblaze Company. We already made a review about Zeblaze Stratos and Zeblaze GTR 2 last months.
Zeblaze Meteor is not really a smartwatch, but a fitness bracelet. However, it has a bigger display than other watches from Zeblaze.
So, the main features of Zeblaze Meteor are a 1.57-inch screen, IP68 waterproof, 14 days battery life, heart rate, blood pressure, and spO2 monitors. The price of the new fitness bracelet is only $25.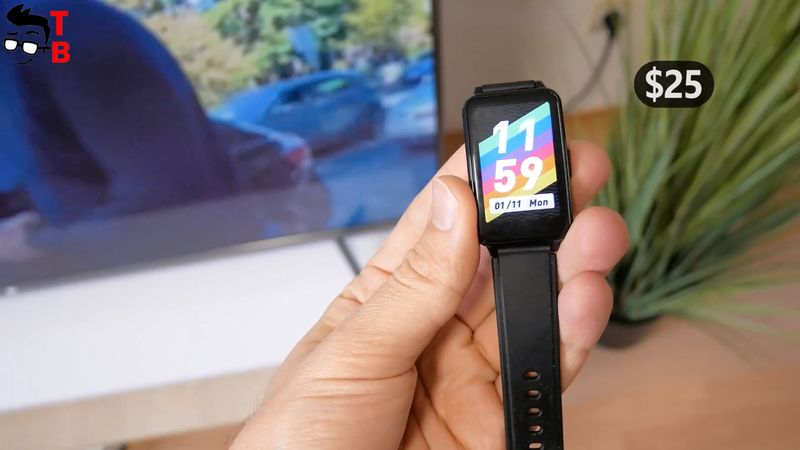 By the way, recently, Xiaomi has released the new generation of its fitness bracelet – Redmi Smart Band Pro. It has a similar design and functions to Zeblaze Meteor, but the price is more than twice as high.
Unfortunately, I don't have Redmi Smart Band Pro now, so I cannot compare it with Zeblaze Meteor. However, I can tell you a lot about the new Zeblaze fitness band. Let's start with unboxing.
Unboxing
The new smart wristband from Zeblaze comes in this box.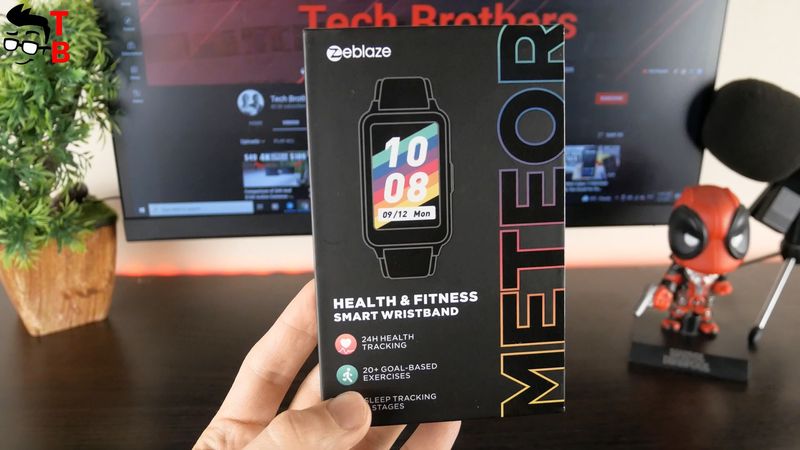 Inside the box, we can see a tracker and the strap separately. It is very easy and fast to attach a strap to the tracker.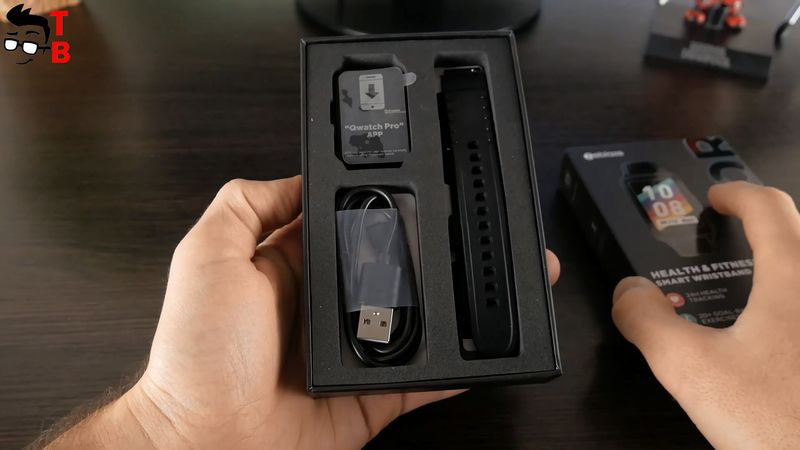 Then, we have a magnetic charging cable and user manual.
That's all!
Design
So, one of the main features of Zeblaze Meteor is design, in particular, the display.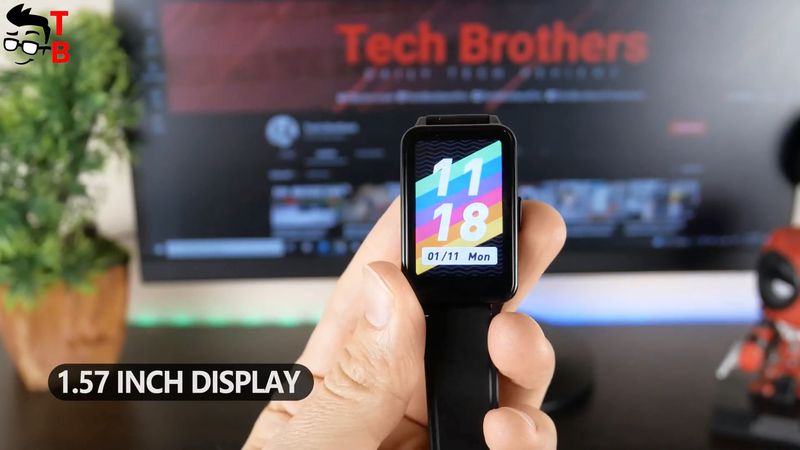 It has a diagonal of 1.57 inches. For comparison, Zeblaze GTR 2 smartwatch, which we have tested last month, had a 1.28-inch screen.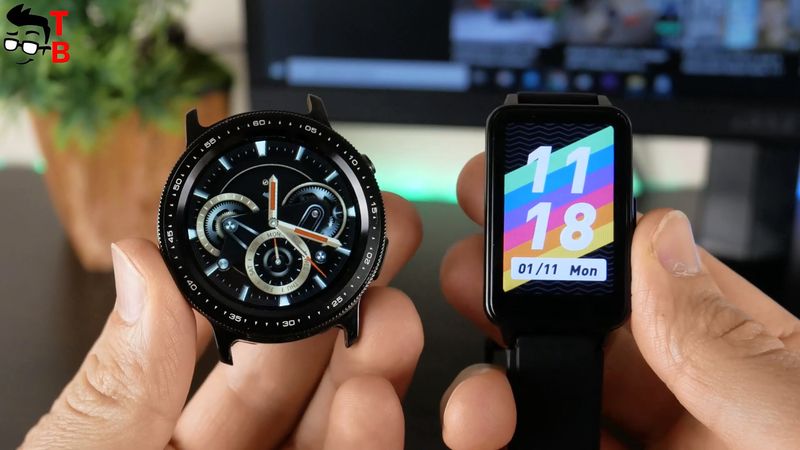 However, Zeblaze GTR 2 is much larger than Zeblaze Meteor, because of the thick bezel around the display.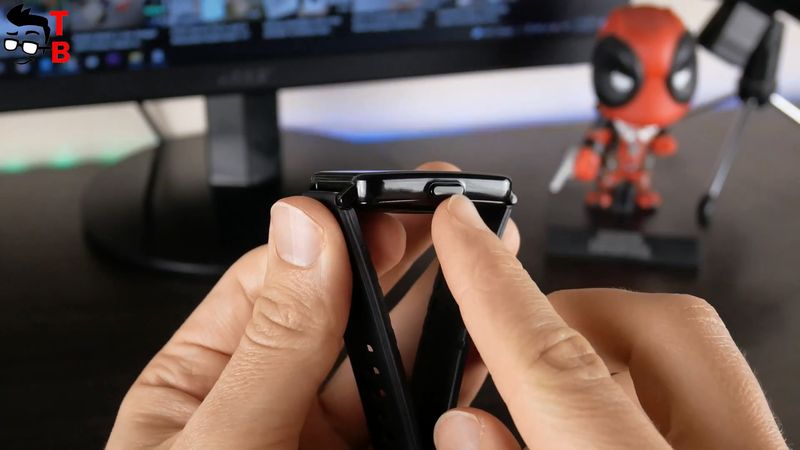 The body of the new Zeblaze fitness bracelet is made of glossy plastic, but the physical button on the right side is metal. The weight of the wristband is only 26 grams.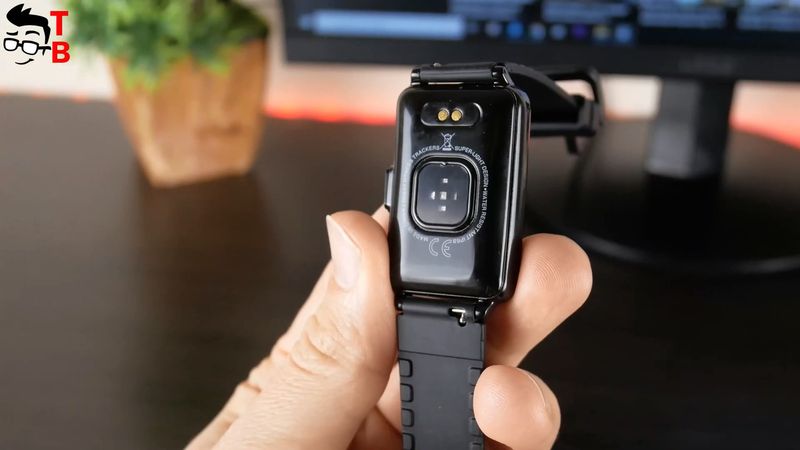 On the back of the Zeblaze Meteor, we can see two-pin charging contacts, 3 LED heart rate sensor, and a 3-axis accelerometer.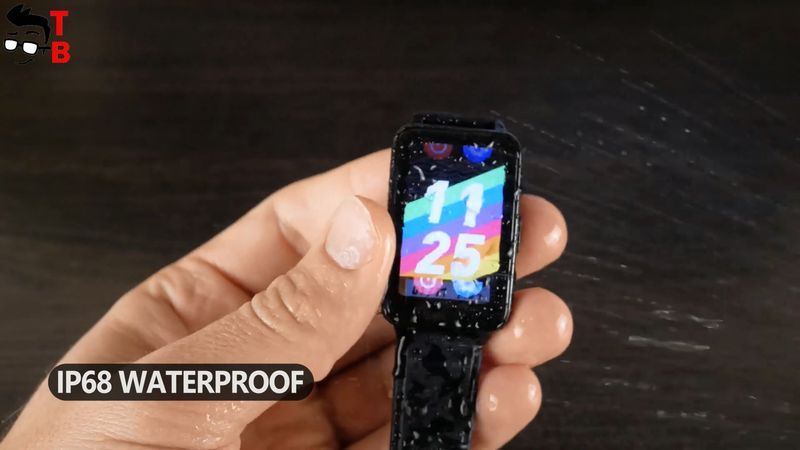 Another feature of the new fitness bracelet is IP68 water resistance. The swimming mode is available, so you can swim in the pool with this fitness band.
I think that's all about design, and now we can talk about the functions and settings of the new fitness bracelet.
Functions
By the way, I forgot to tell you the resolution of the display. It is 200 by 320 pixels. I don't know the brightness of the screen, but it is quite good in direct sunlight.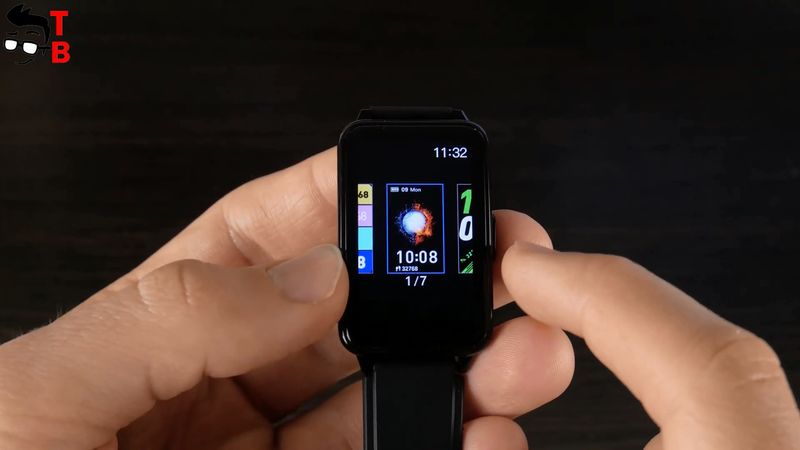 There are seven watch faces available on the bracelet, but you can download more through the app on your smartphone. We will talk about the application a little later.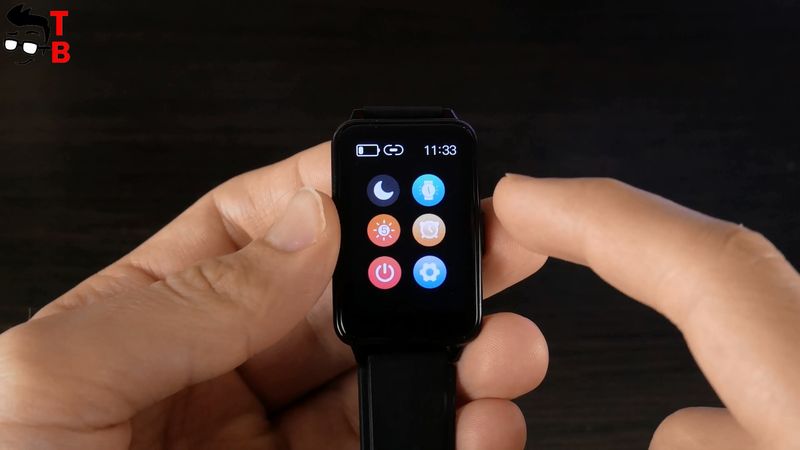 Then, we can swipe down from the main screen to see a quick settings menu. There is do not disturb mode, lift wrist screen on a feature, screen brightness from 0 to 5 level, alarm clock, power off, and settings menu.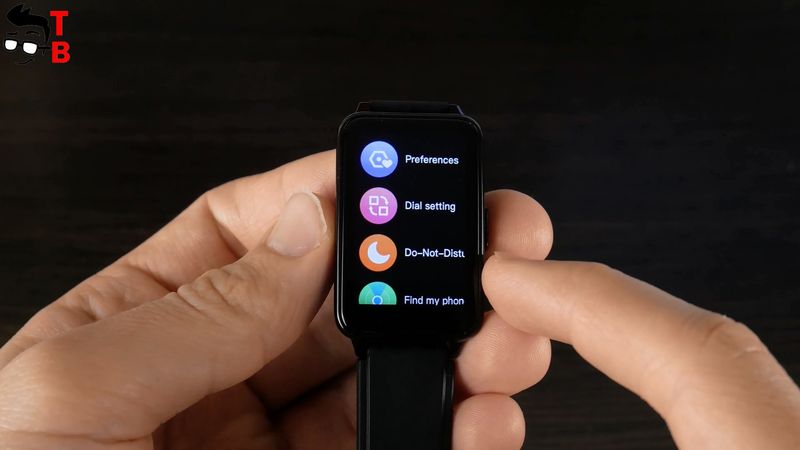 In the settings menu, we can change the preferences, such as date format, language, time format, message brightness screen, and vibration intensity.
Then, there are dial settings, do not disturb mode, find my phone, QR code to download the app on a smartphone, factory reset, and system information.
We can also swipe left or right from the main watch face to check information about daily activity, such as steps, calories, and distance, measure heart rate, sport mode, weather, music control, and message.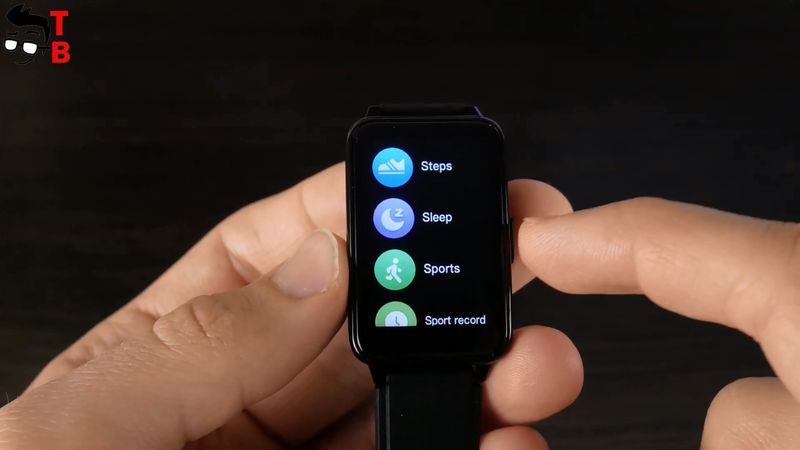 Finally, you can swipe up from the main watch face to see all the functions of Zeblaze Meteor.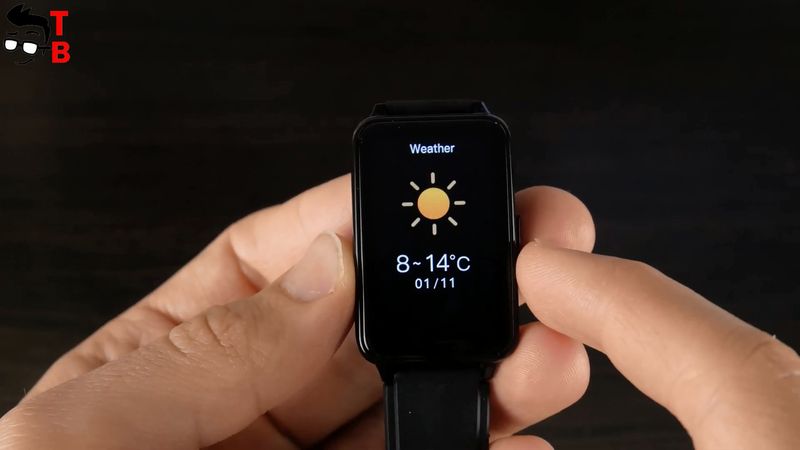 Here we have steps, sleep, sports modes, sports record, heart rate, spo2, blood pressure, alarm clock, calculator, timer, stopwatch, breathe training, remote camera control, music control, and even game.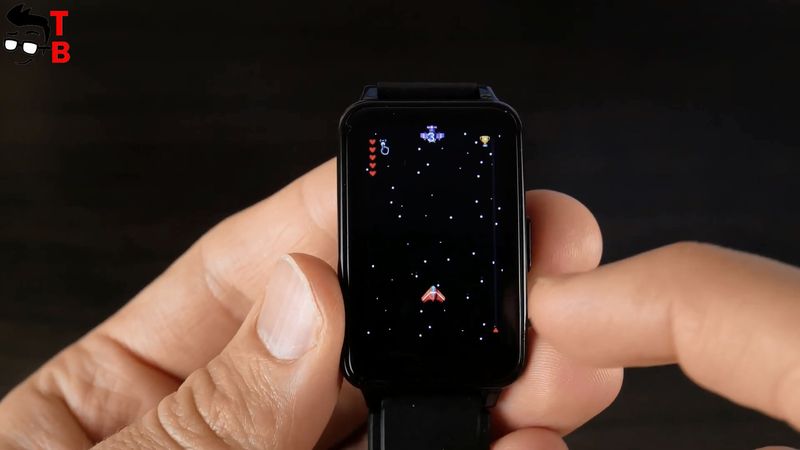 By the way, Zeblaze Meteor is the first wearable product of this Chinese company that I have tested with a built-in game. I don't think you will play this game very often, but it is a very interesting bonus.
Now, I want to check heart rate, blood pressure, and sp02 measurements.
Heart Rate Measurement
First, the fitness bracelet detects when you are wearing a bracelet, and if it is not on your arm, it will not measure your heart rate.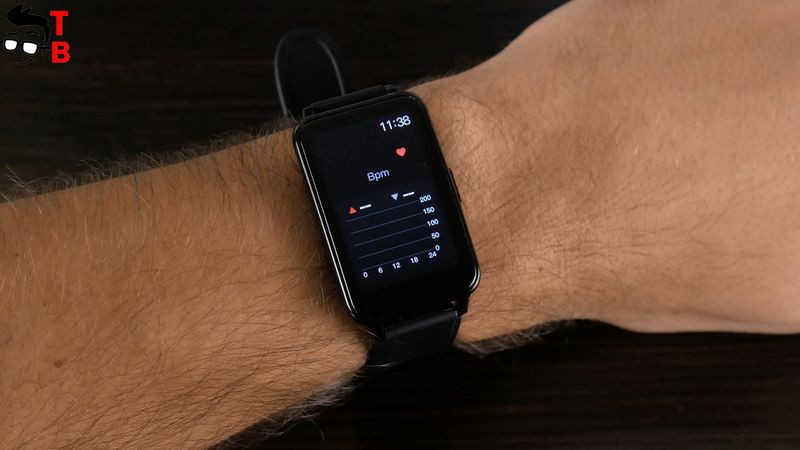 That's very good. As you can see, I have 65 bpm in a calm state.
Blood Pressure Measurement
Also, Zeblaze Meteor will not measure your blood pressure, if the bracelet is not on your arm.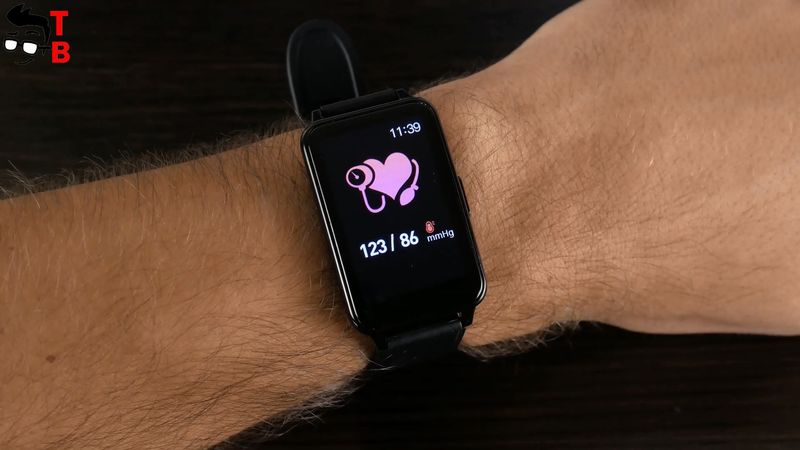 I have 123 by 86 millimeters of mercury. I am OK.
SP02 Measurement
Finally, let's measure spo2.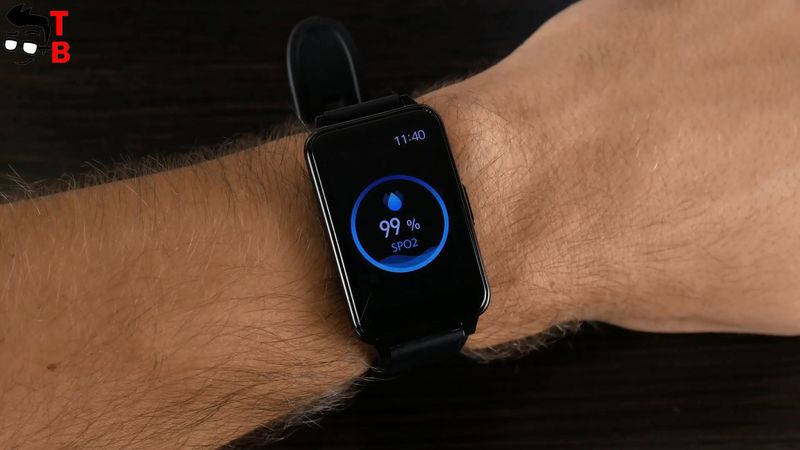 I have 99%. That's very good. It seems I am healthy.
Now, let's take a look at the app.
App
The application is called QWatch Pro, and it is available on Android and iOS devices.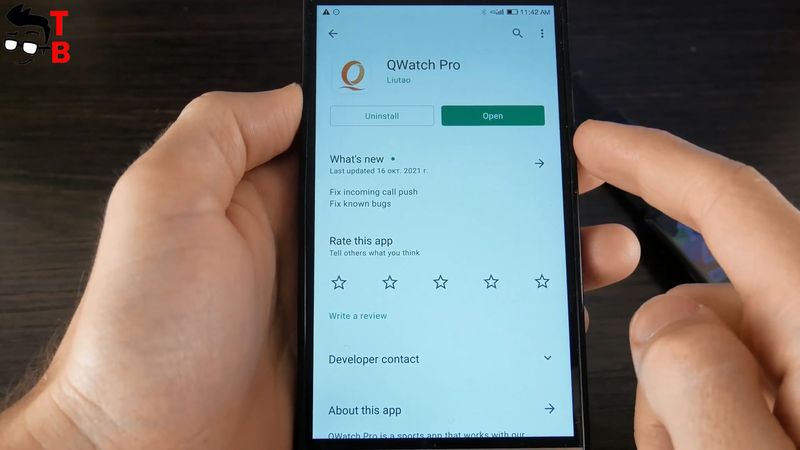 In device settings, we can turn on/off the incoming call, notifications, and smart reminders. Then, we have do not disturb mode, heart rate detection, timing blood pressure, and SPO2 detection.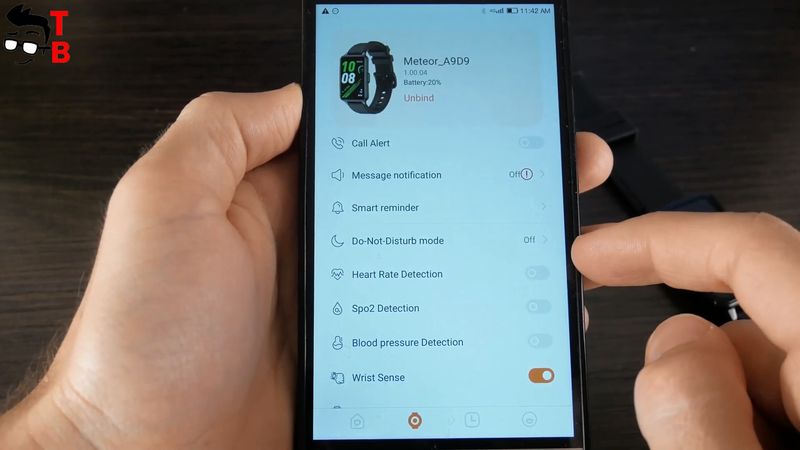 There is also an automatic display, find the device and take a picture.
If you need, you can change the weather, length, and time units.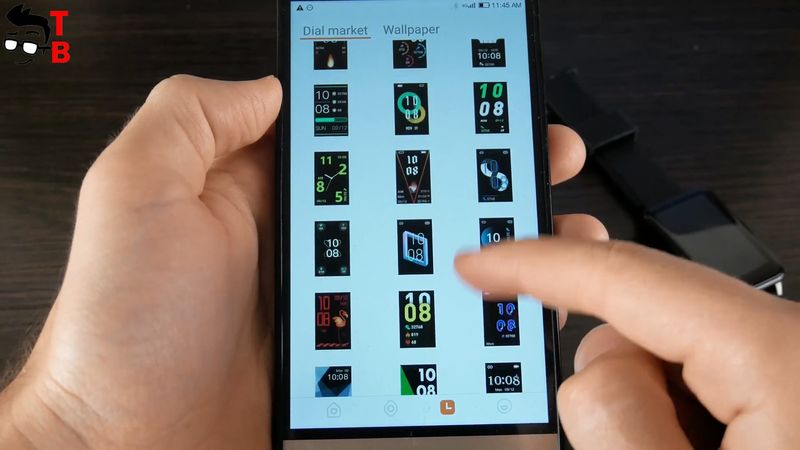 As I already said before, Zeblaze Meteor supports many face watches. You can find them in the dial menu.
Battery
Finally, let's talk about battery life.
There is no information about the battery capacity of the new Zeblaze smart band, but the manufacturer promises 7 days of battery life in the daily use mode and up to 14 days in basic watch mode.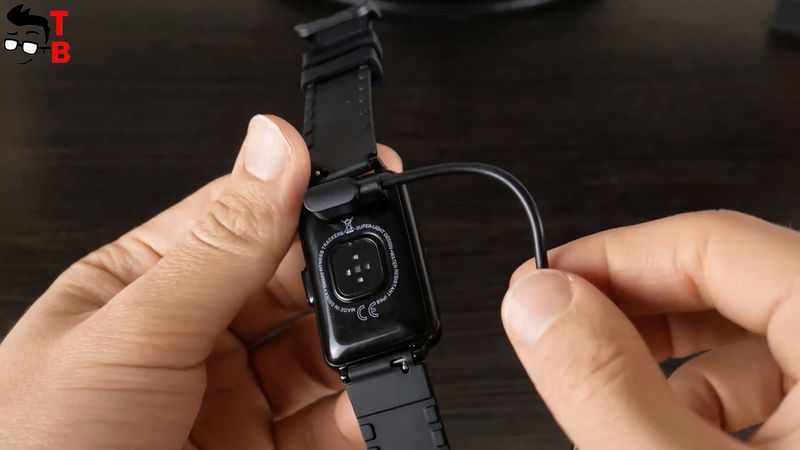 The battery life of Zeblaze Meteor is about the same as other budget fitness watches and bracelets.
Conclusion
So, the main feature of Zeblaze Meteor is display. It has a bigger diagonal than other budget watches, for example, Zeblaze GTR 2, but the fitness bracelet is more compact.
In addition, it is very lightweight.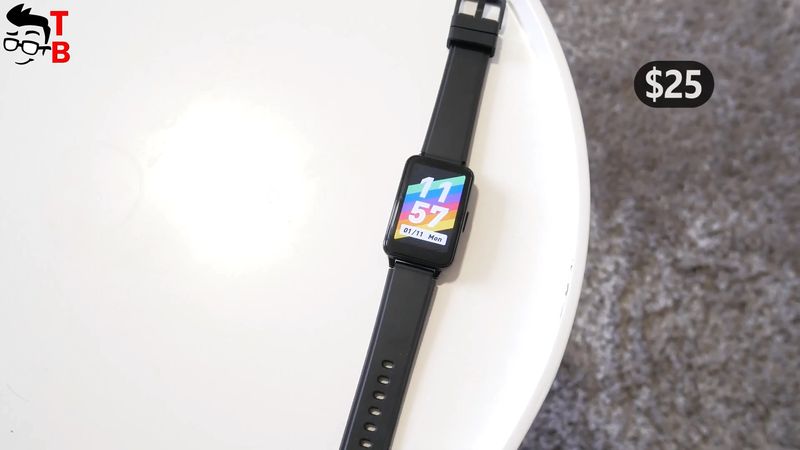 I think Zeblaze Meteor is better for sports than the previous Zeblaze watches, such as Zeblaze GTR 2, GTS Pro, and others.
Also, the price of this smart band is very affordable – only $25.