We are back from a little vacation, and we are going straight to a review of the new smartwatch from Zeblaze. It is called Zeblaze GTR 3.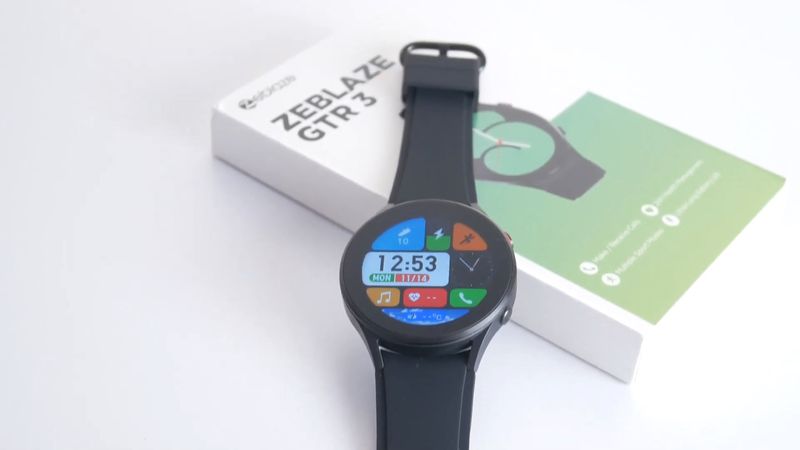 You know, I have already tested the previous version GTR 2 on our channel Tech Brothers, but the new watch has a completely new design.
Actually, Zeblaze GTR 3 looks very similar to the Samsung Watch 5. Do you agree? However, the price of the new Zeblaze watch is only $35.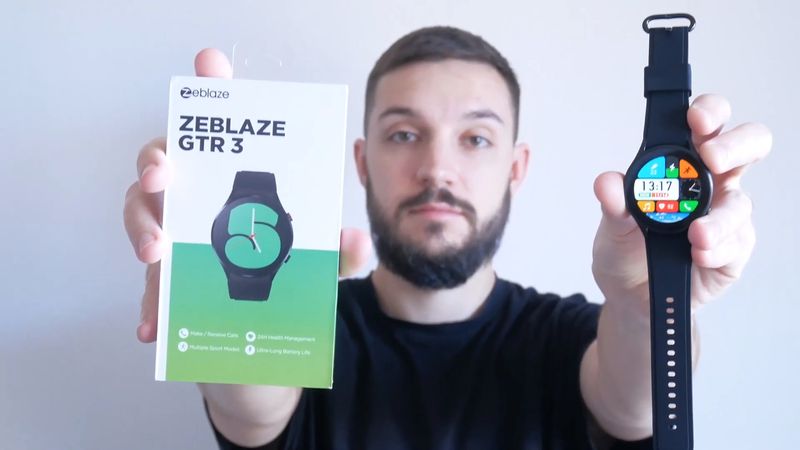 Despite the budget price, it has 1.32-inch IPS color display, Bluetooth phone calls support, more than 70 sports modes, and up to 15 days of battery life.
In this article, we will try to make the most detailed review of Zeblaze GTR 3.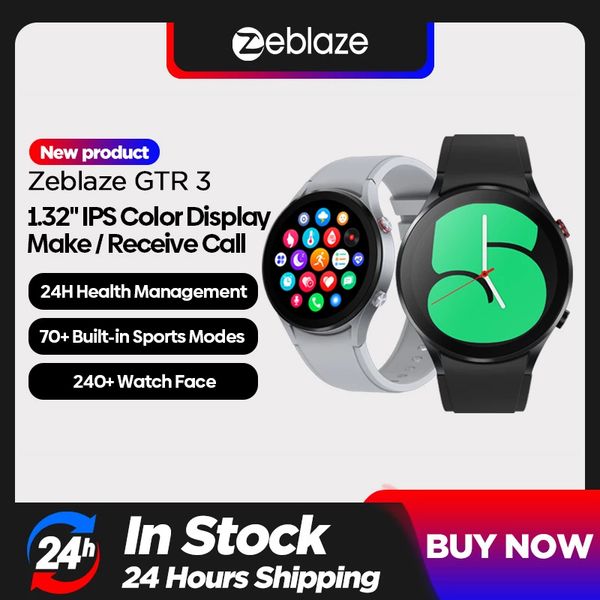 Zeblaze GTR 3 Smart Watch - Aliexpress
as of November 16, 2022 9:43 am
Unboxing
You know, the new smartwatch from Zeblaze has not only a new design, but also a packaging. It has become much more compact and elegant.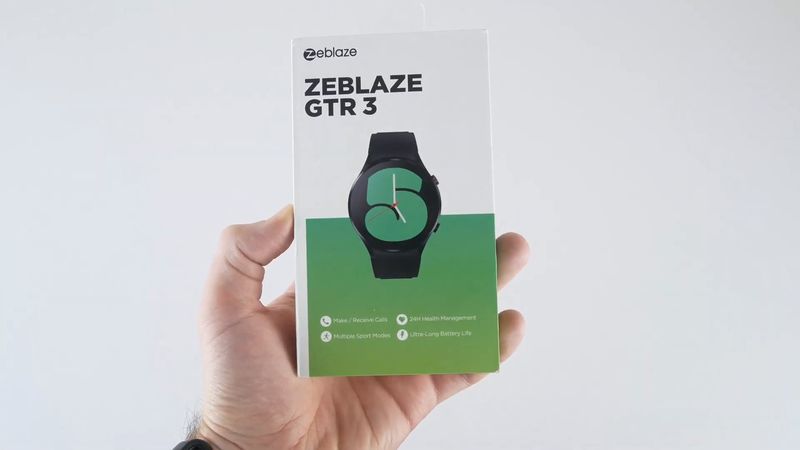 There are main features of the watch on the front of the box, and some specs in different languages on the back.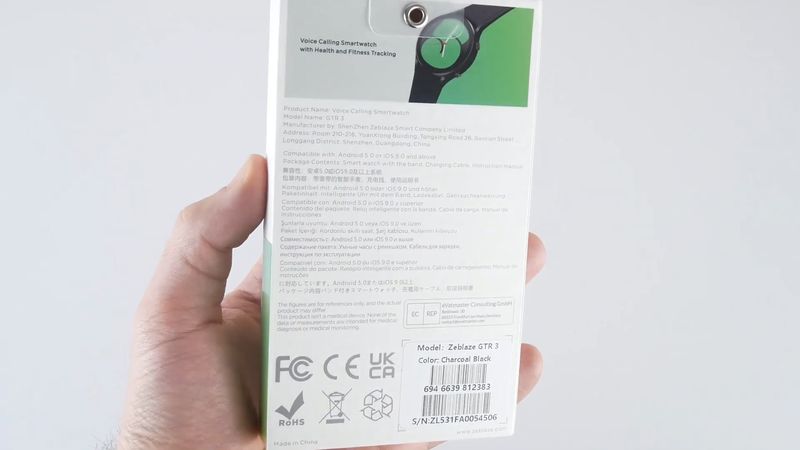 Inside the box, there is a smartwatch, a strap, a magnetic charging cable and user manual.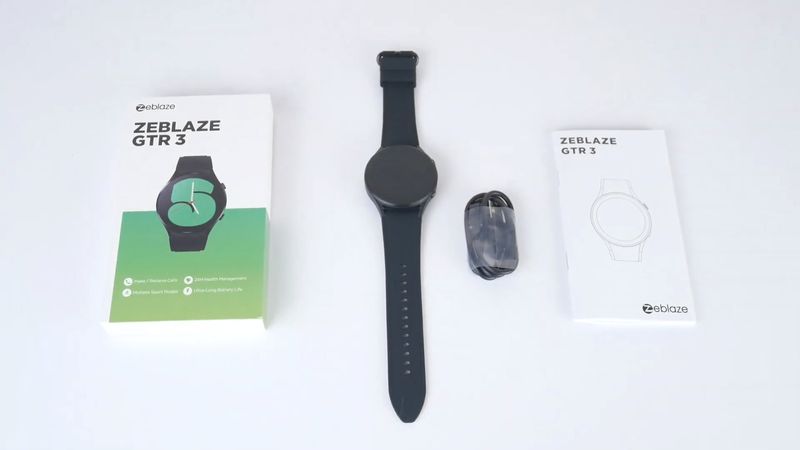 Design
The first impressions of the watch are that it is pretty compact and lightweight. The dimensions are 44 x 44 x 11 mm. The weight with a strap is 43 grams.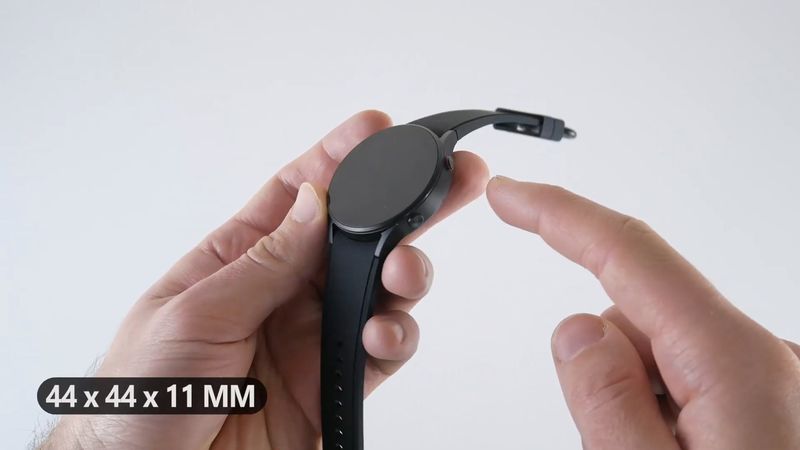 By the way, I have told you that Zeblaze GTR 3 looks similar to Samsung Watch 5, but I don't have a Samsung smartwatch to compare them side by side.
However, I checked the size of the Samsung watch, and it is about the same as Zeblaze one.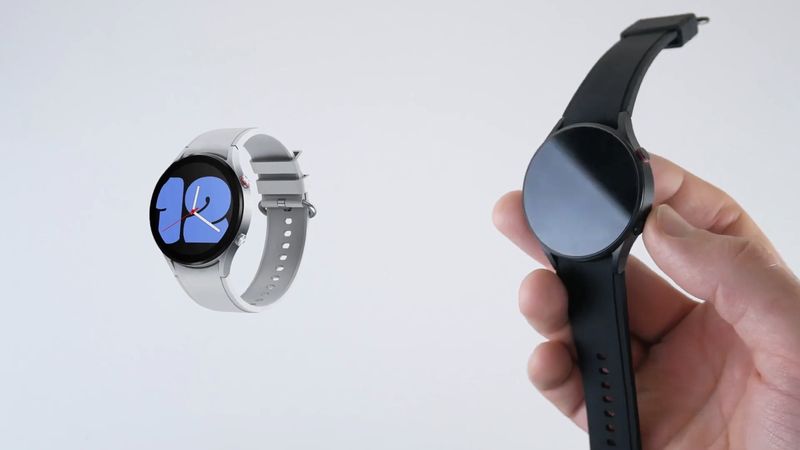 As you can see, I have a black color version, but this watch is also available in a silver gray color.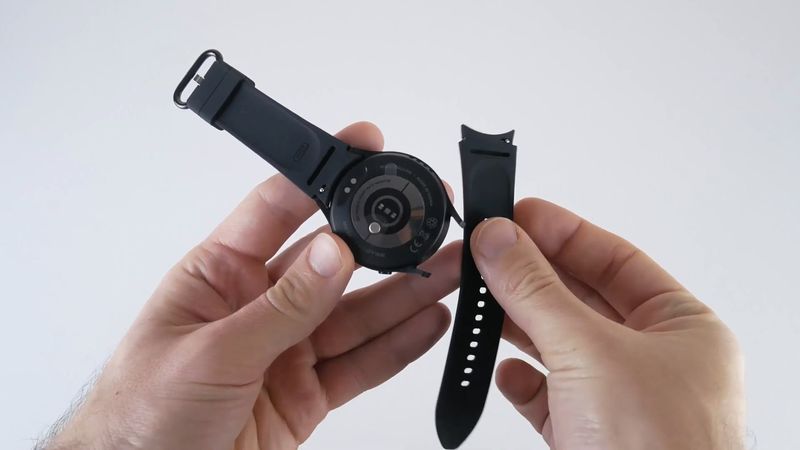 The strap is made of silicone, and it is removable, but I don't think you can use any strap with this watch, because of an atypical shape on the mount.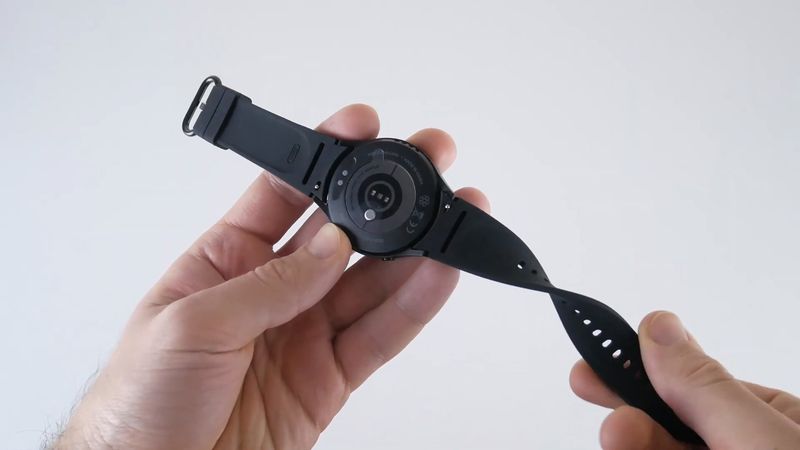 We can also see the inscription of 20mm on the strap.
The body of the watch is made of plastic, while the bezel and side buttons are metal.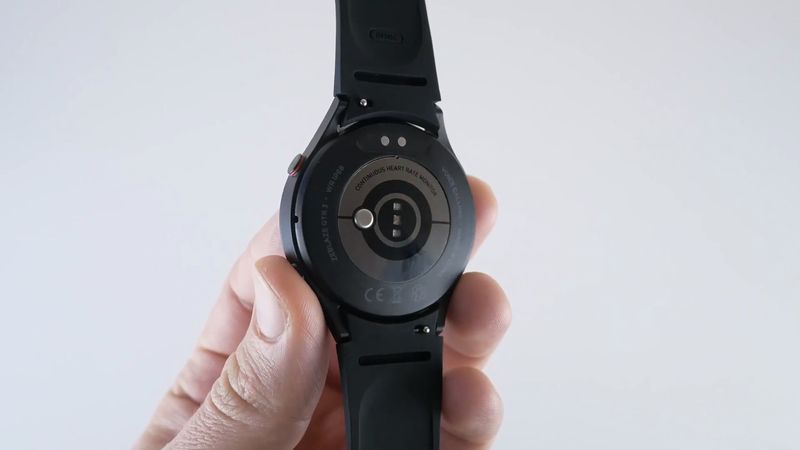 On the back, there are magnetic charging pins, heart rate sensor and spO2 sensor. You know, even the back of the new Zeblaze watch looks similar to the Samsung Watch 5.
Zeblaze GTR 3 is a complete copy of a Samsung watch. I don't know if this is good or bad. It is up to you to decide.
Anyway, I like the design of this watch.
Display
Talking about display, first, I need to say about the bezel. With a default watch face, the bezel is almost invisible, but using the other watch faces, it is very notifiable. The bezel is pretty thick, right? However, this is a budget watch, and we cannot expect a bezel-less screen from it.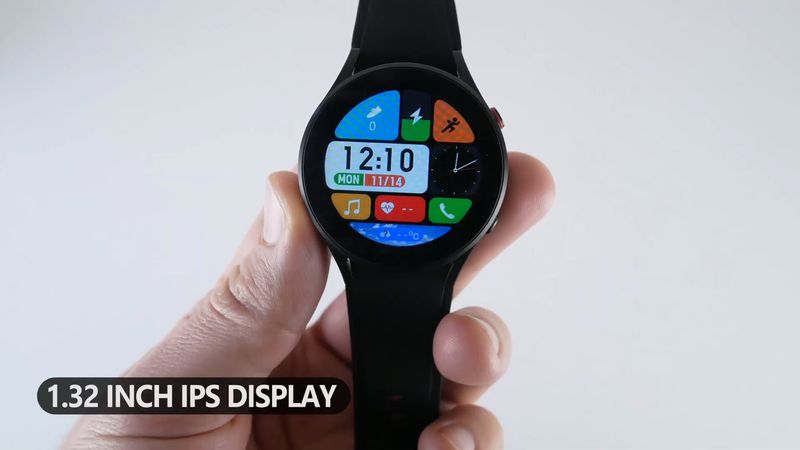 The screen diagonal of Zeblaze GTR 3 is 1.32 inches, and resolution is 360 by 360 pixels. This is a full color IPS panel with a quite good brightness. The screen is clearly visible outdoors, even in direct sunlight. I don't have any complaints about display.
Functions
Now, let's talk about functions of Zeblaze GTR 3. As I already said, there are two physical buttons on the side of the watch. You can use the first one to turn a screen on/off.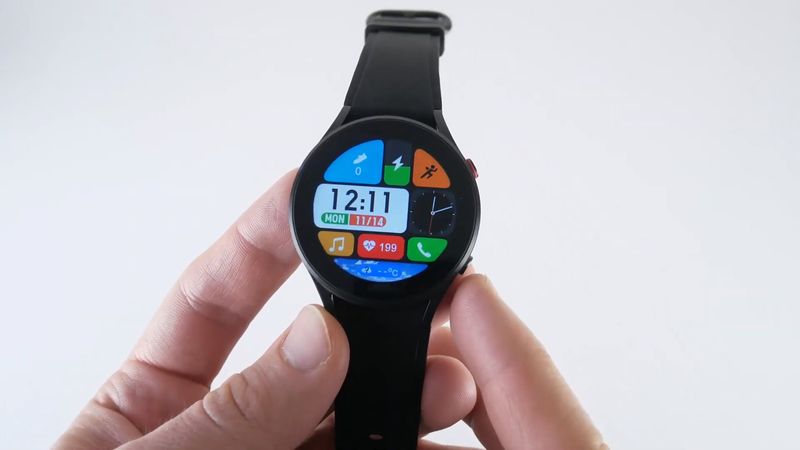 The second button quickly takes you to the sports modes menu.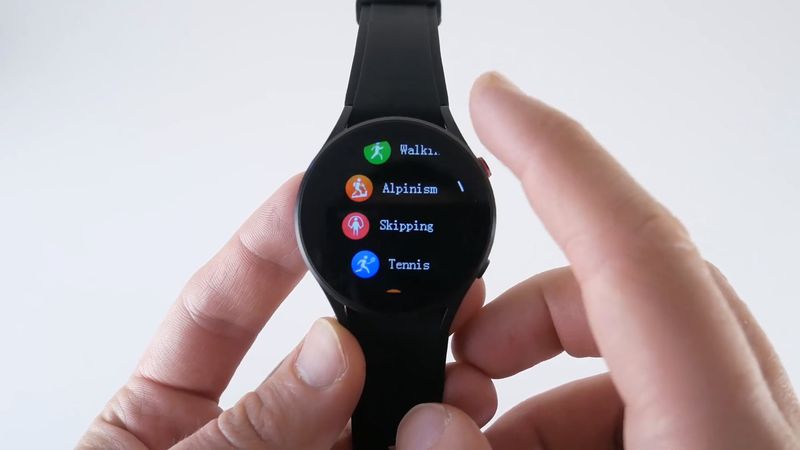 By the way, here you can see this terrible font. However, it is not like this everywhere. In the main menu, the font is different, and it is good. However, in the sports modes menu and voice assistant, the font is terrible. I don't know why it is so, and you cannot change that.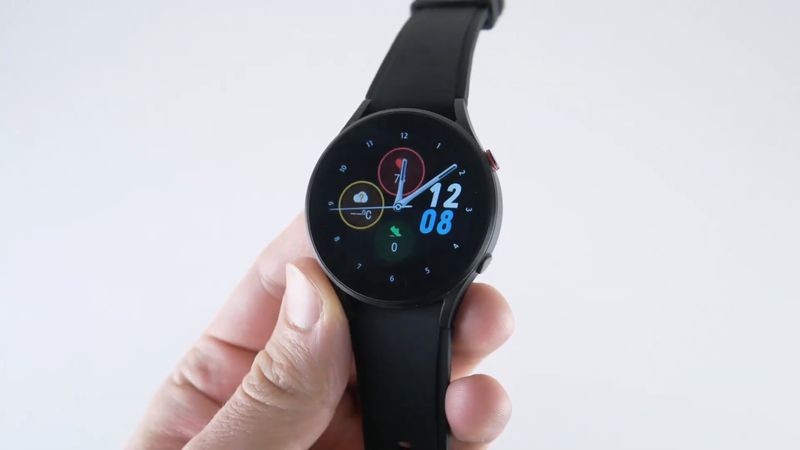 Zeblaze GTR 3 has five watch faces out of the box, but you can upload more from the app on smartphone. I will show you them a little later.
However, this is my favorite watch face, because there are different widgets available, such as daily activity, sports modes, stopwatch, music control, heart rate, phone, and weather.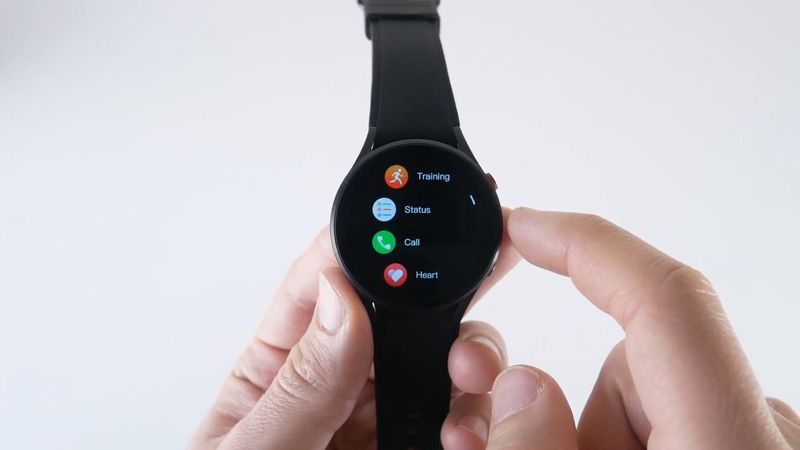 You can swipe down from the main watch face to open a quick settings menu. There is a Bluetooth connection status, battery level, date, flashlight, do not disturb mode, phone settings, screen brightness, and settings menu.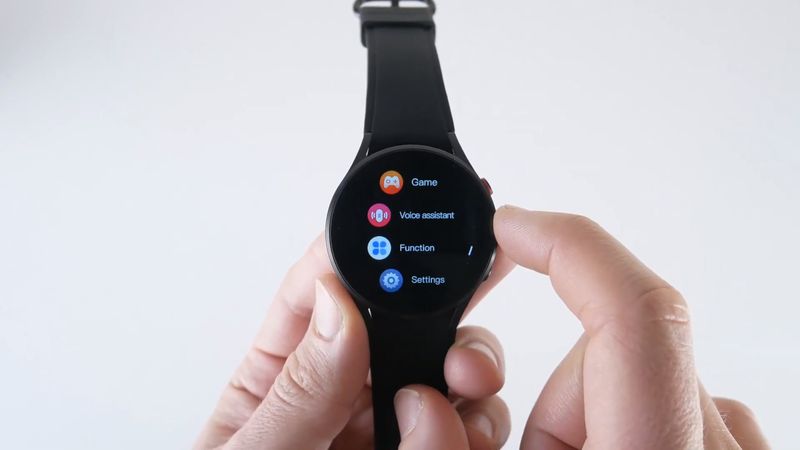 You can also click this icon to change the main menu layout. There are three layouts available.
If you want to read the new notifications, then swipe up from the main screen.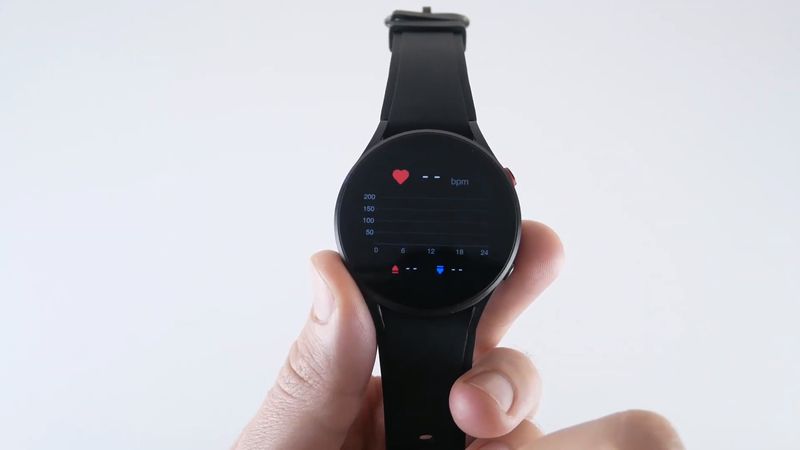 By swiping left, there is a daily activity status, heart rate, sp02, body temperature, weather, sleep, and music control.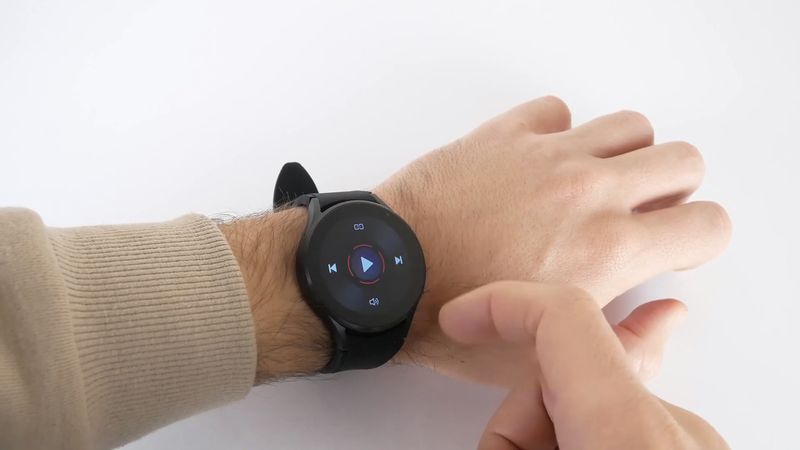 Finally, we can go to the all apps menu by swiping right from the main screen.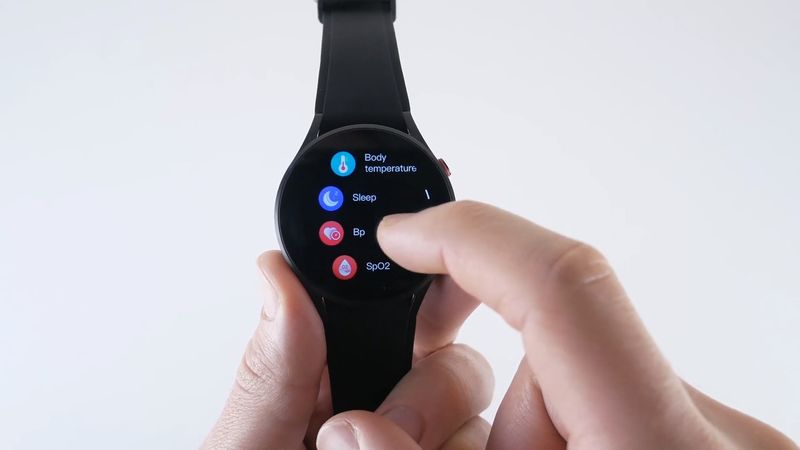 Here we have training, status, call, heart rate, body temperature, sleep, blood pressure, spO2, weather, music, message, alarm, respiration rate, breathing exercise, game, voice assistant, function, settings, and female.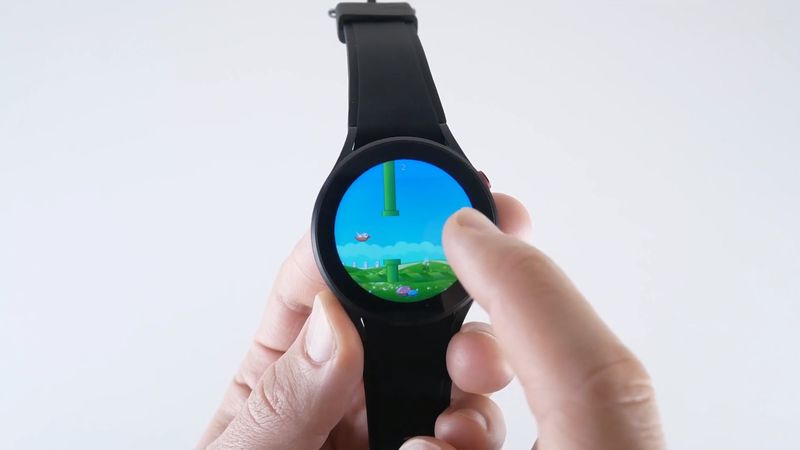 Most of the functions are standard for a budget watch, but I am surprised to see the games. You can play Bird game and numbers Klotski. Unfortunately, you cannot download the other games on this watch.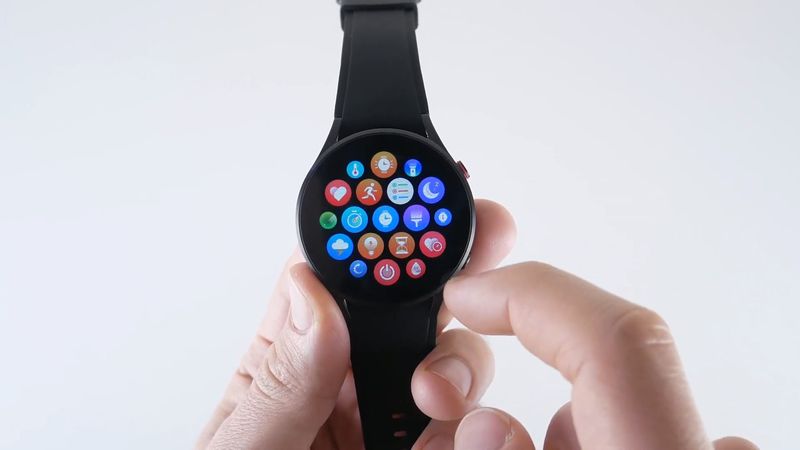 In the Function menu, you will find a stopwatch, timer, find phone, flashlight and calculator.
Finally, let's go to the Settings menu.
Here we have Dial settings, Theme, Brightness, Bright Screen, Sound Settings, About, Off and Reset.
Sports Modes
As I said at the beginning of this video, Zeblaze GTR 3 has more than 70 sports modes.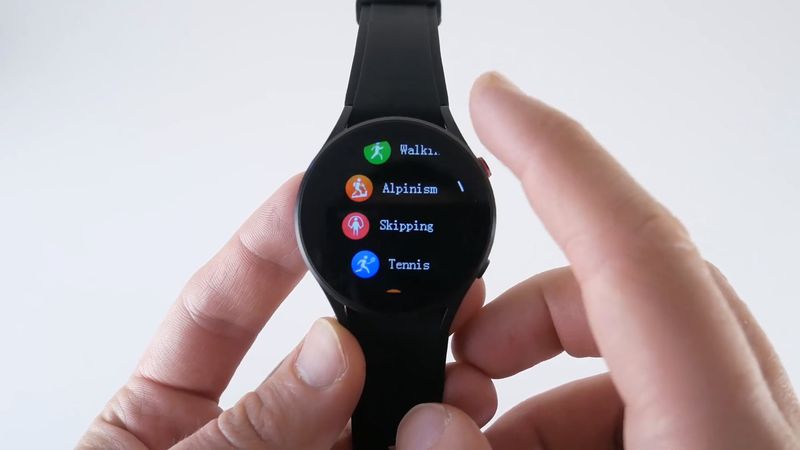 You know, there are really many of them, but I don't want to count. Most importantly, there is running, walking and cycling.
Health Functions
I also want to test the health functions.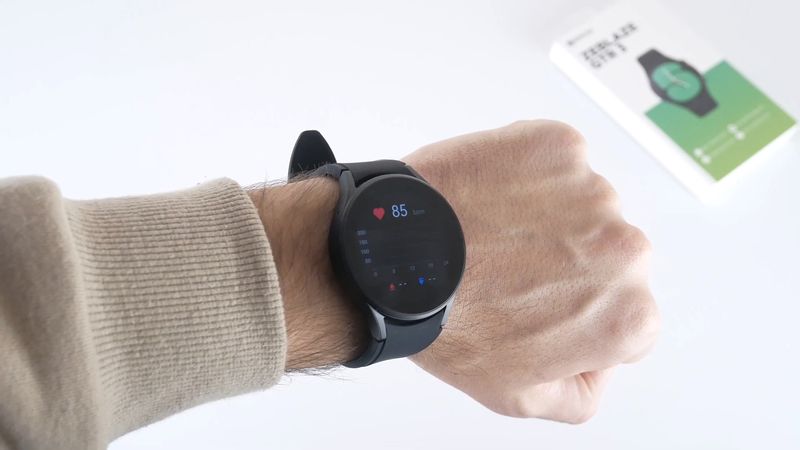 I am in a calm state now, so my heart rate is 85 bpm.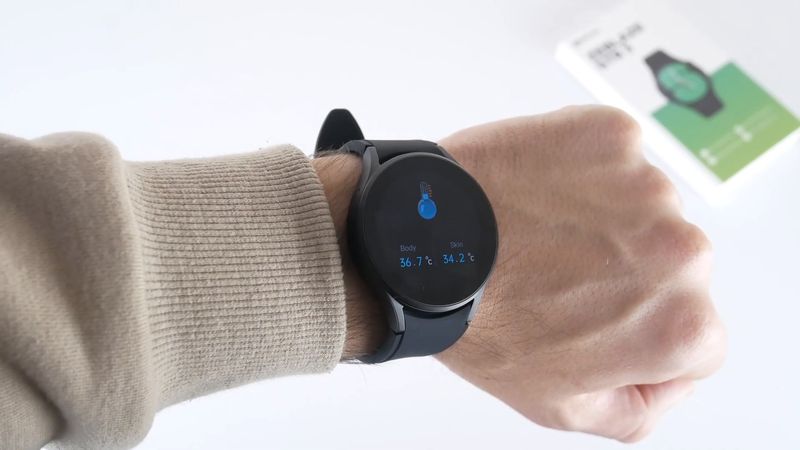 My body temperature is 36,7 degrees Celsius, and skin temperature is 34,2 degrees Celsius.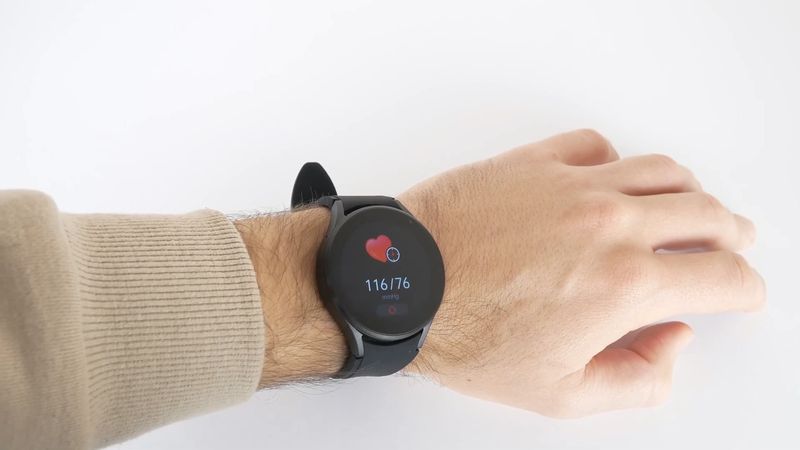 The blood pressure level is 116/76.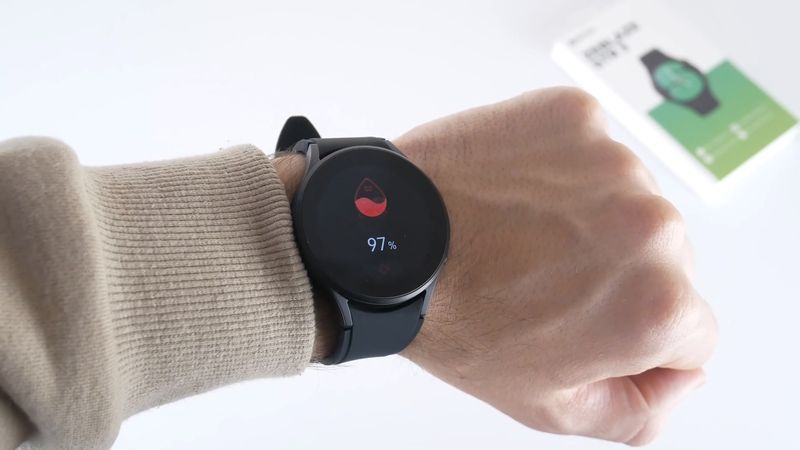 Finally, the normal range of blood oxygen level or spO2 is from 95 to 100%. As you can see, the new Zeblaze watch says that I have 97%.
So, the measurements look good, but still, this is a budget watch, and I wouldn't trust it if you have serious health problems.
Phone Calls
Another feature of Zeblaze GTR 3 is a Bluetooth phone calls support.
There is a speaker and microphone on the side of the watch, so you can take and make phone calls.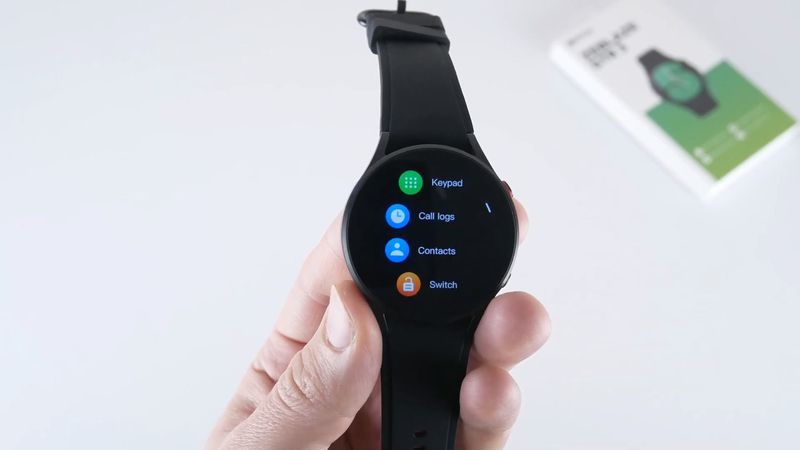 First, you need to connect the watch to the app on the smartphone.
Then, go to the Call menu, and here you will find a keypad to enter a phone number, call logs, and contacts from your smartphone.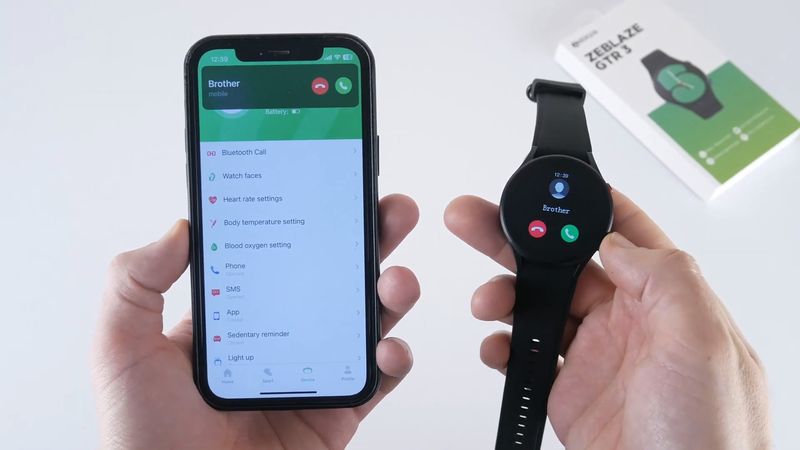 When somebody calls on your phone, you see the contact on the watch, and you can accept or reject the call. I think it is a very useful function.
App
Finally, let's take a look at the companion app on smartphone. It is called Glory Fit, and it is available on Android and iOS devices.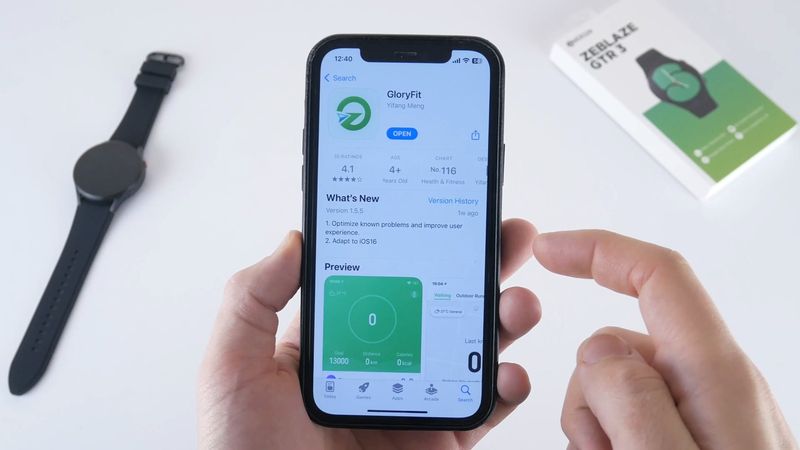 If you already have a Zeblaze watch, then you are familiar with this app.
There are steps for the day, distance and calories, as well as information about sleep, heart rate, blood pressure, body temperature, and blood oxygen.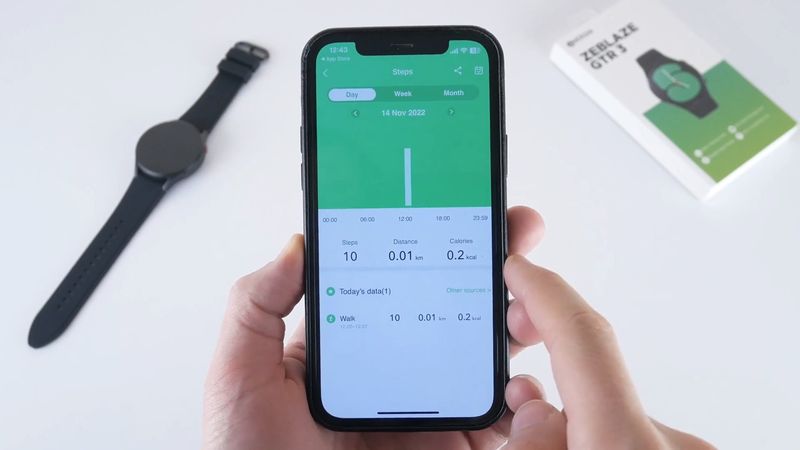 In the Device Settings, we can go to the Bluetooth call, and sync the contacts, enable and close Bluetooth call.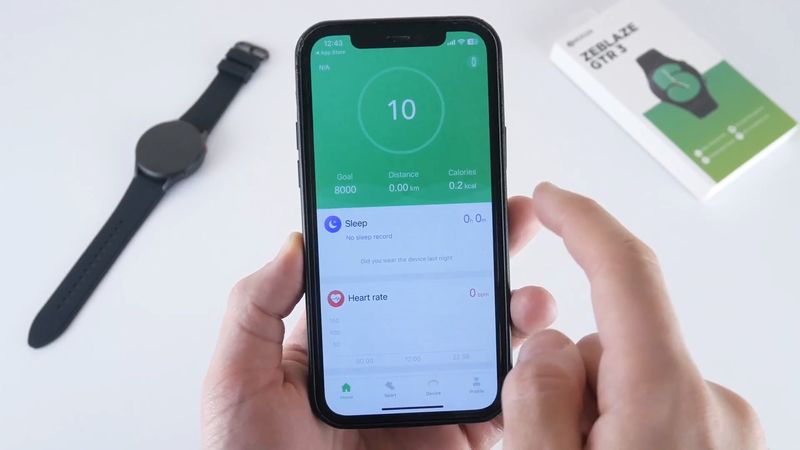 As I already said, there are many watch faces available in the app. The Chinese manufacturer says there are more than 270 watch faces available.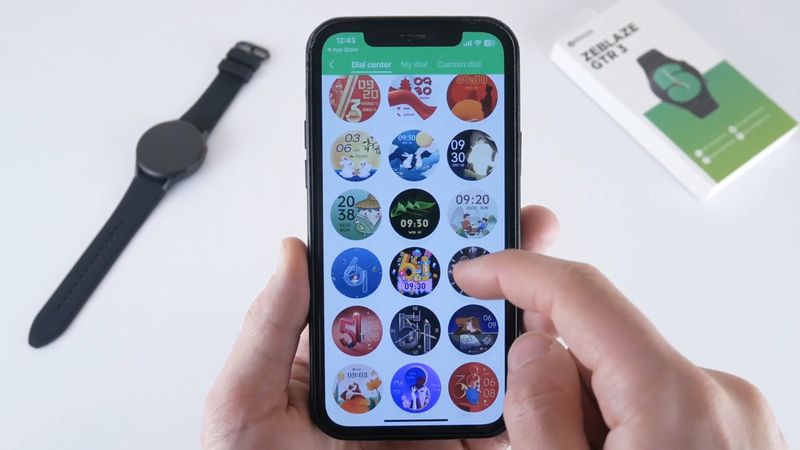 The other settings include heart rate, body temperature, blood oxygen, Phone, SMS, App, Sedentary reminder, etc.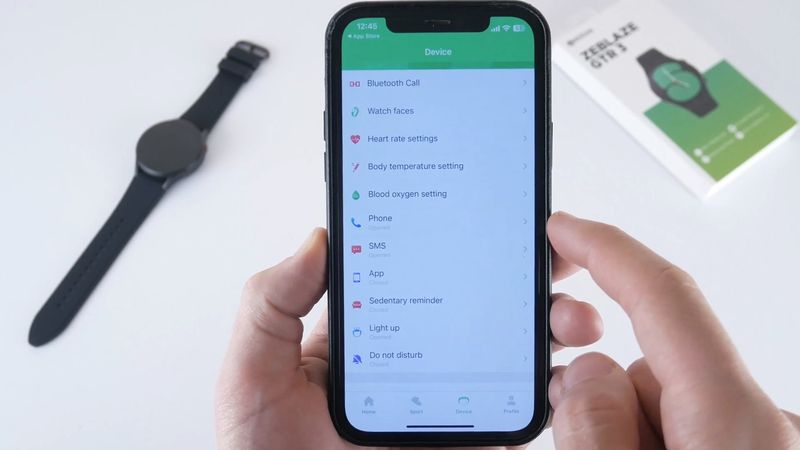 By the way, you can change the language of the watch. You can pause the video now, and find your language, if you need.
Battery
Talking about battery of Zeblaze GTR 3, it has a capacity of 240mAh. The battery life on a single charge is from 7 to 15 days, depending on usage.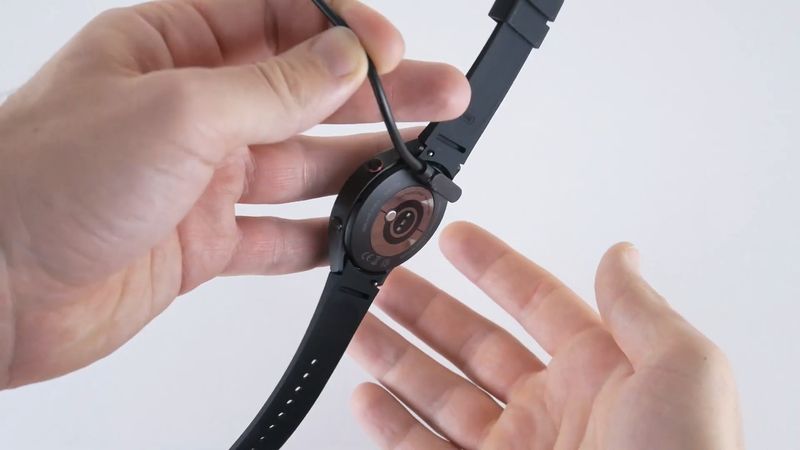 This is a standard battery life for Zeblaze watches, but when compared to the Samsung Watch 5, it is a very big advantage.
Conclusion
So, I cannot say that I am very surprised by Zeblaze GTR 3, because it has about the same functions as the previous watches of this Chinese manufacturer.
However, for the price of only $35, Zeblaze GTR 3 has many useful functions.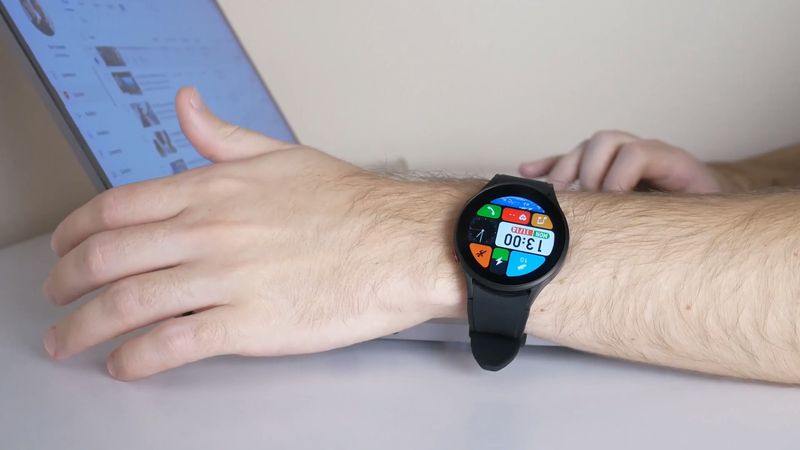 Perhaps the main feature of this watch is a design. I don't know why, but the Chinese company decided to make a complete copy of Samsung Watch 5. I cannot say it is a bad thing because the watch looks attractive.
Do you think a copied but good design is better than your own? Write in the comments below.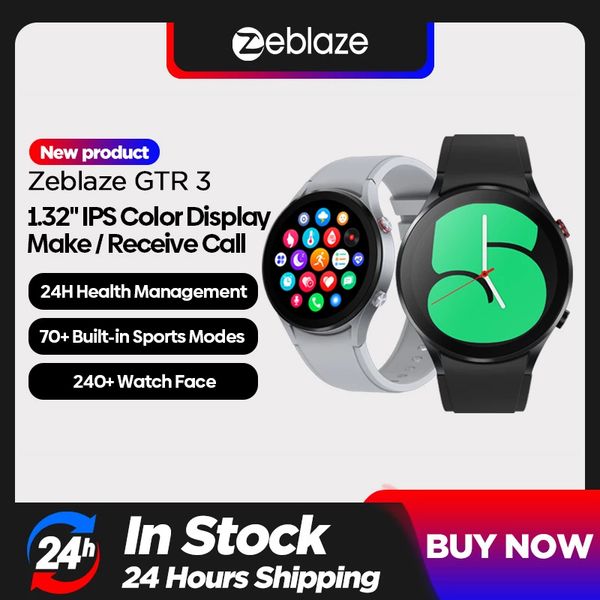 Zeblaze GTR 3 Smart Watch - Aliexpress
as of November 16, 2022 9:43 am