Today I have a very interesting device. This is a wireless HDMI video transmitter from YEHUA Company. You know, I test many projectors on our channel Tech Brothers, and most often, I use a wired HDMI connection of the projector to my laptop.
Using this wireless HDMI transmitter and receiver, I can connect a laptop to a projector without any cables.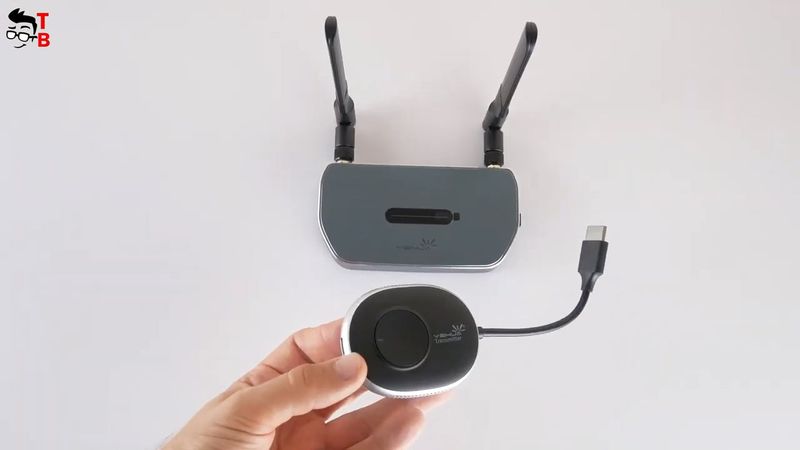 You can also use YeHua Q5R1 to connect a laptop wirelessly to your TV. So, it is very useful and even must-have for the office.
OK, let's do unboxing, look at design, and see how it works.
Unboxing
By the way, the full name of this device is YeHua Q5R1 wireless HDMI transmitter and receiver.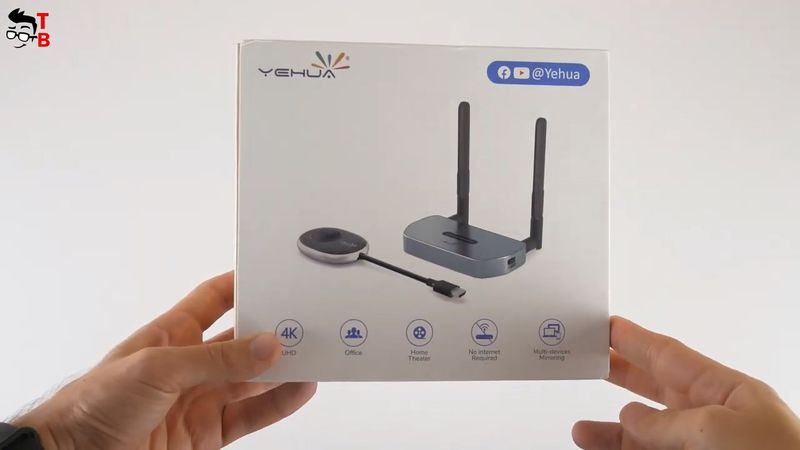 We can see the company logo, as well as transmitter and receiver on the box.
Its main features are 4K support, office and home theater use, no internet required and multi-devices mirroring.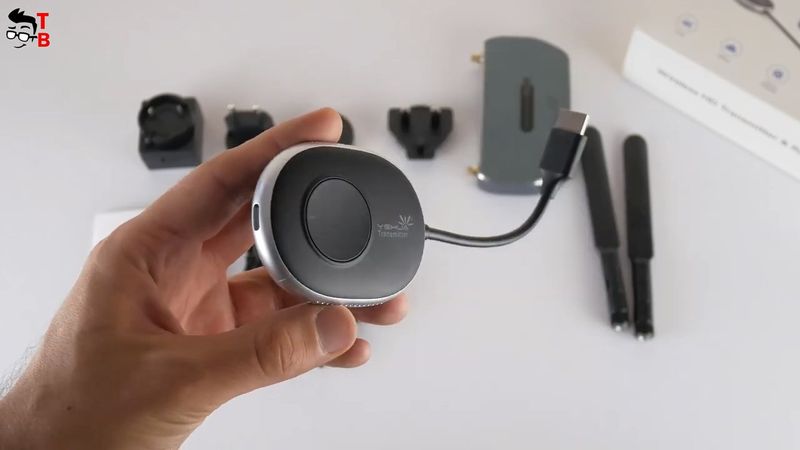 Inside the box, there is a user manual, HDMI transmitter, receiver, two antennas, HDMI cable, two USB Type-C cables, DC power and three plug adapters.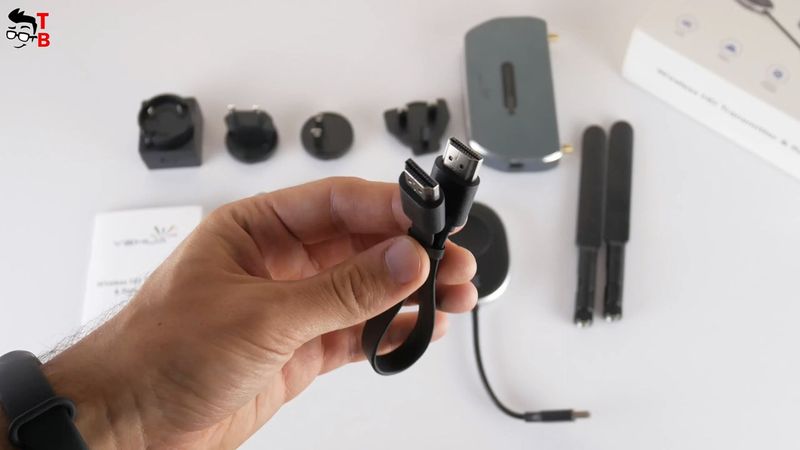 That's very good.
Design
You know, I said that I have an HDMI transmitter, because there is also a USB Type-C version. So, if you need, you can buy a transmitter with USB Type-C connection on Amazon.
A transmitter has a function button, indicator light and USB Type-C port.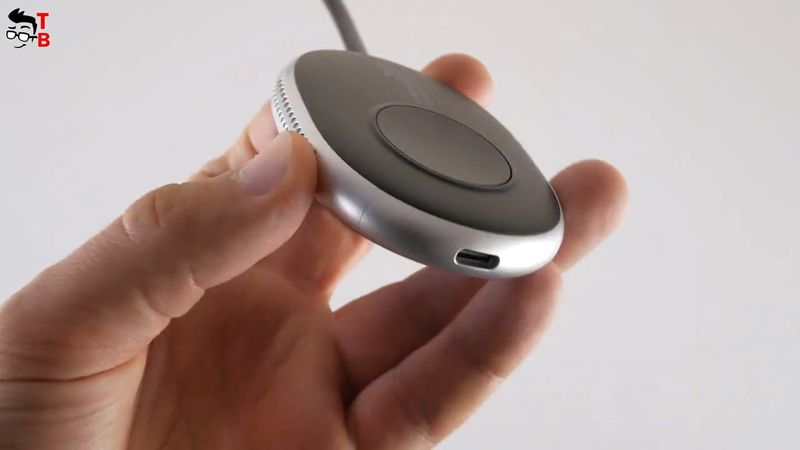 You might think that a transmitter has a speaker, but these are ventilation holes.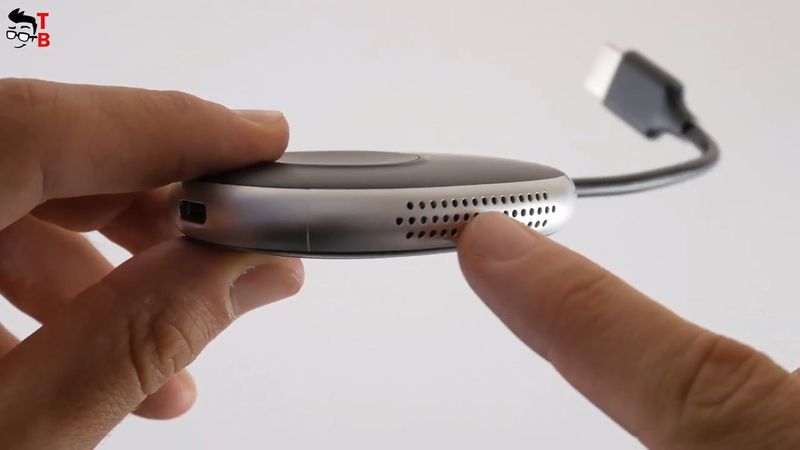 Talking about the receiver, first, I should say that it is made of metal.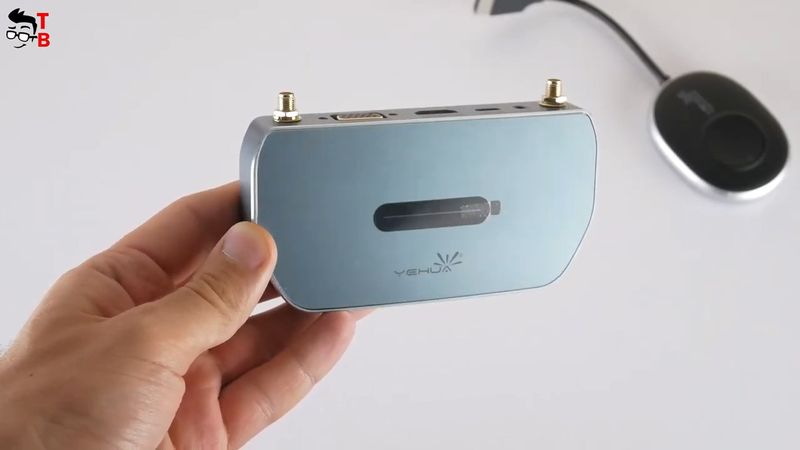 The case of the transmitter is plastic.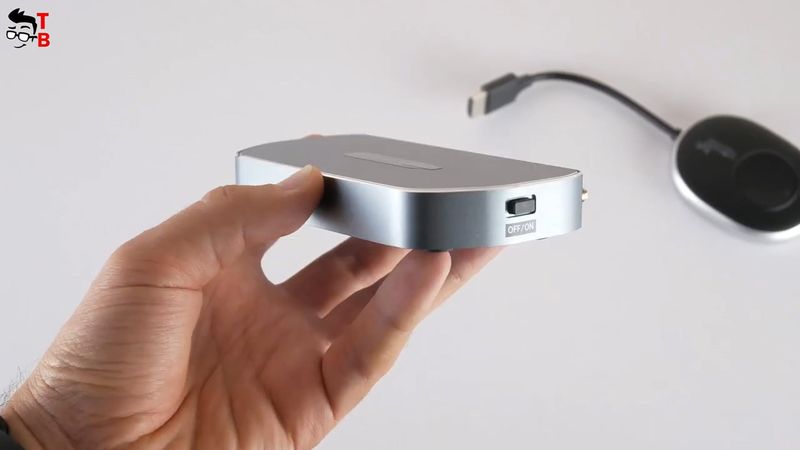 A receiver has a big indicator light at the top, and a power on/off button on the side.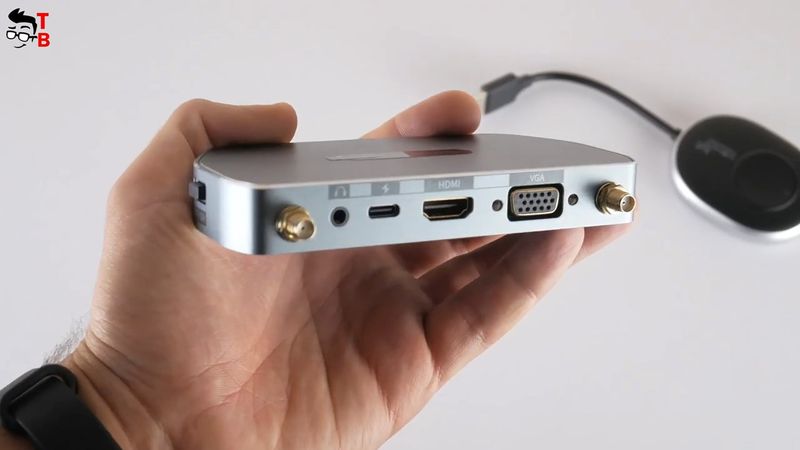 On the back, we can see 3.5mm jack, USB Type-C power port, HDMI port and VGA.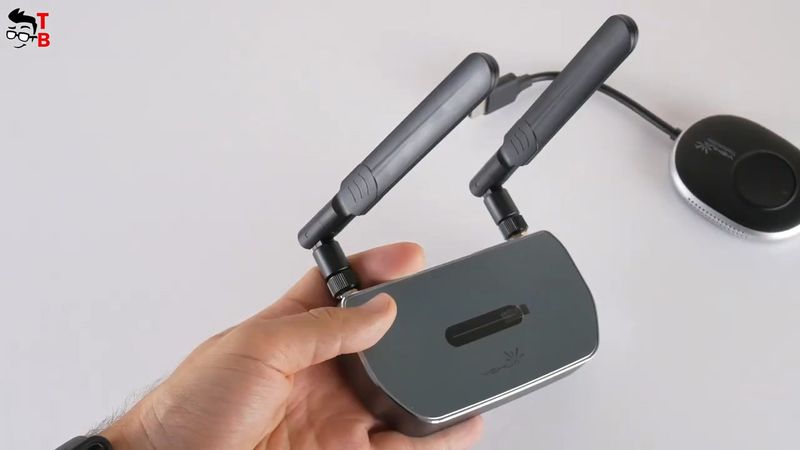 The antennas are also attached to the back. This is what a receiver looks like with antennas.
By the way, the antennas are quite large and thick compared to the compact receiver. The signal should be good. We will check it later.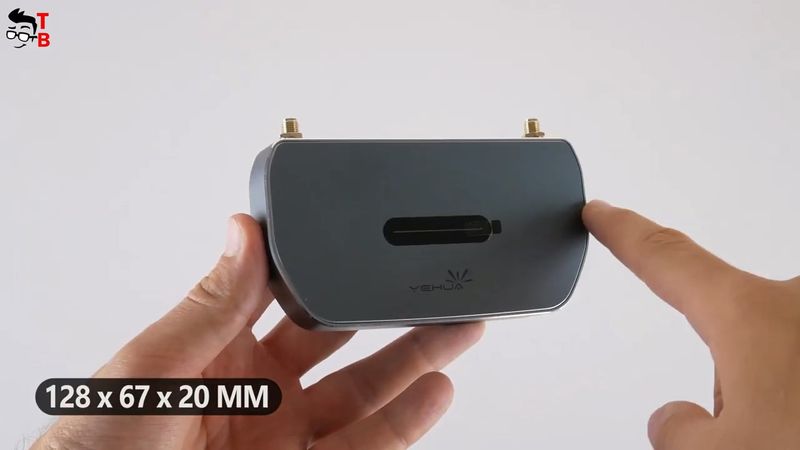 Talking about the size of the receiver, it is 128 x 67 x 20 mm. The weight is 152 grams.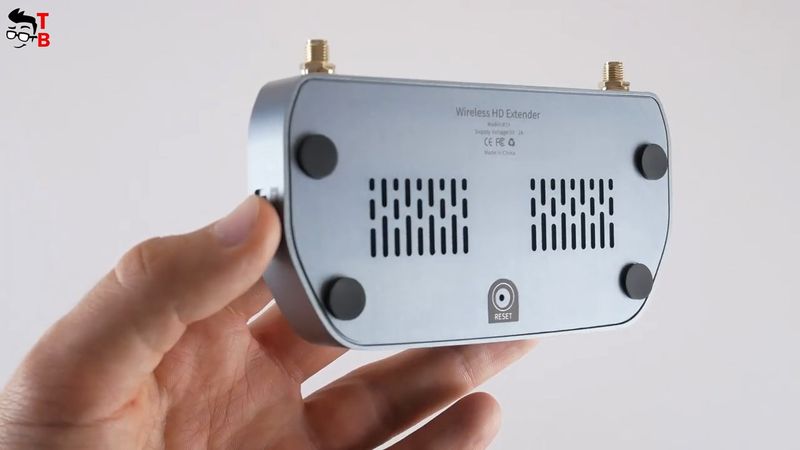 At the bottom, it has a reset button, ventilation holes and four rubberized feet.
So, the receiver really looks premium. I think this is because of the metal body.
OK, now, let's see how this device works.
Connection
First, you need to install antennas on the receiver, if you haven't already done so.
After that, using HDMI or VGA port, you need to connect a receiver to TV or projector.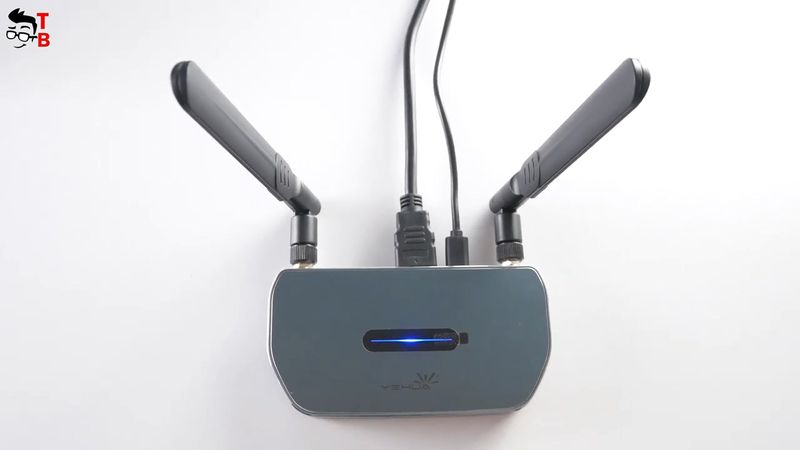 There is an HDMI cable in the package, so I will use it.
The receiver also needs to be powered. You can use a USB Type-C to USB A cable for this.
Finally, press the power button on the receiver.
On the projector or TV, you need to select the HDMI signal source.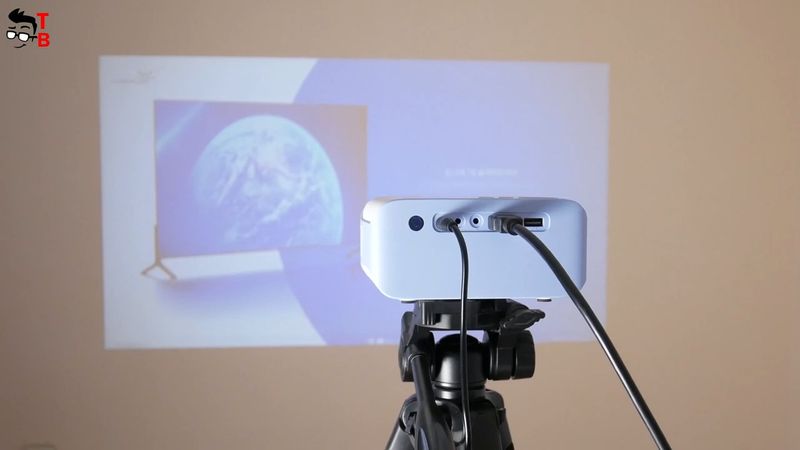 The last step is to connect a transmitter to your laptop, and wait about 10 seconds to complete casting.
That's all!
By the way, I also connected the receiver to the TV. Everything works perfectly.
The company says that the receiver supports 4K Ultra HD resolution, and it really does. The image is very clear.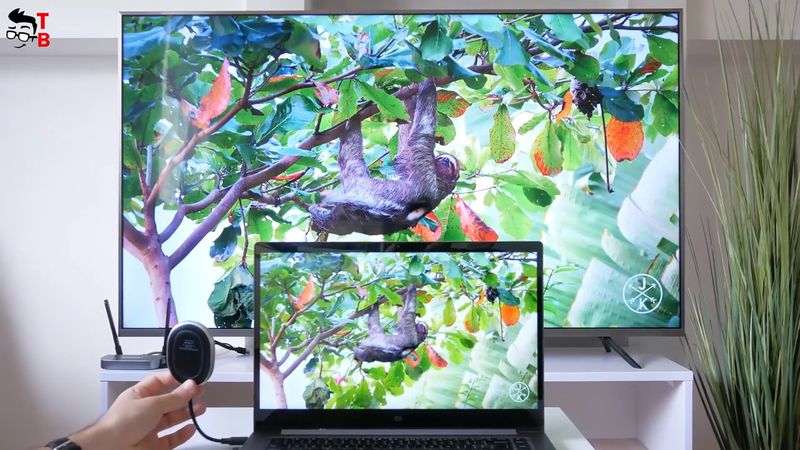 As for delays, they are minimal. You can even play games.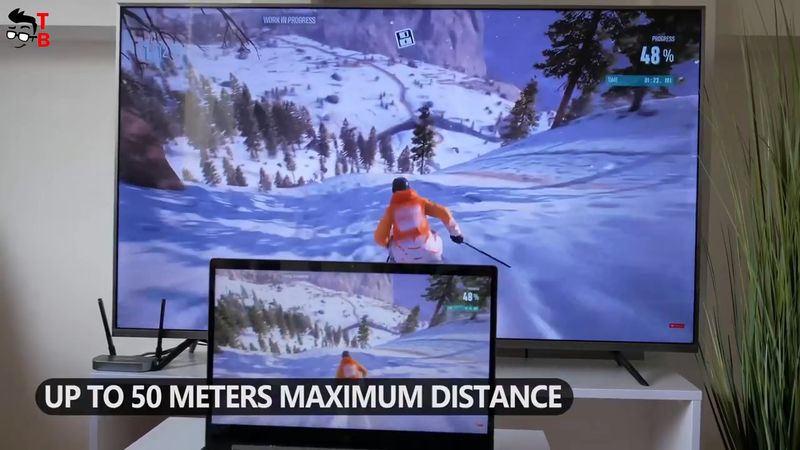 A maximum distance between receiver and transmitter can reach up to 50 meters, but this is in open space.
Smartphone Connection
You can also use YeHua Q5R1 wireless receiver for wireless smartphone connection. In this case, you don't need a transmitter.
So, after the receiver is connected to the TV or projector, all you have to do is to connect to the Wi-Fi network of the receiver, then open the screen mirroring menu on your iPhone, and select Yehua device.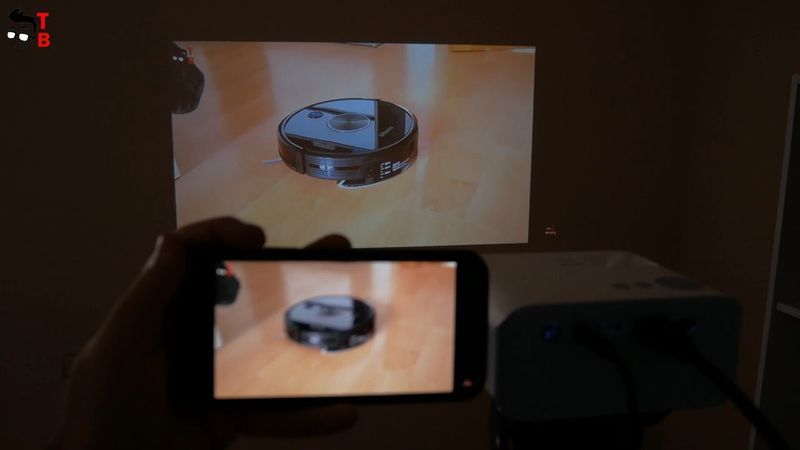 That's all!
The latency is also low, so you can watch videos and play games.
By the way, you can also connect a game console, such as PlayStation 4 or 5, to a projector or TV wirelessly. Unfortunately, I don't have a game console to show you this.
Conclusion
YeHua Q5R1 wireless HDMI transmitter and receiver is a very useful device for the office and home theater.
For example, office staff can connect their laptops to a TV or projector wirelessly, and show documents on the big screen.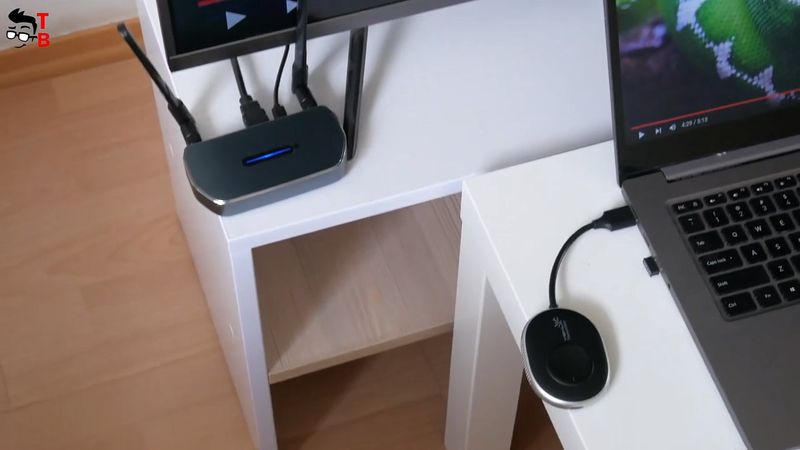 You can also connect a smartphone to the receiver without cables.
The image quality is excellent.
If you find this device useful, I really recommend it. It does a great job.