In this article, we will talk about the new security camera from XTU Company. It has a model name of 884. One of the main features of this security camera is two antennas for wireless Wi-Fi connection and an Ethernet port for wired connection.
To be honest, I haven't tested security cameras with Ethernet ports, but it looks like a very useful feature. If the Wi-Fi network goes down, you can still watch a camera stream on your smartphone or PC.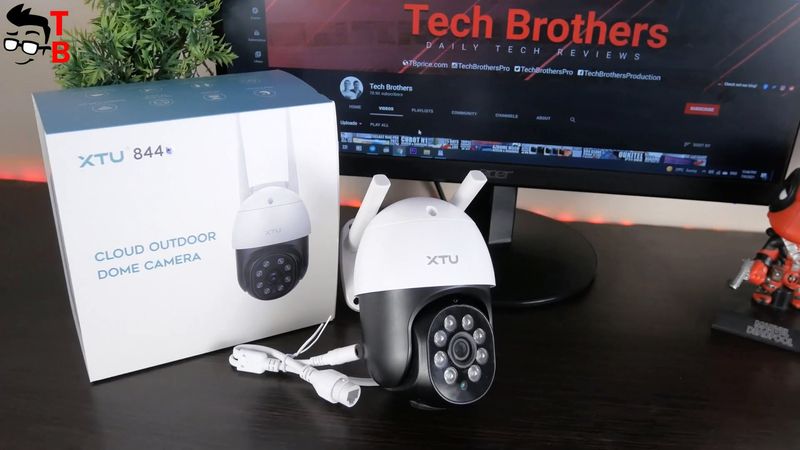 XTU 884 also has 1080P Full HD resolution, motion detection sensor, night vision, 2-way audio, microSD and cloud storage, and even Alexa support.
First, let's look at the design of the new security camera, and then I will show you how to connect it, and some video samples that I shot day and night.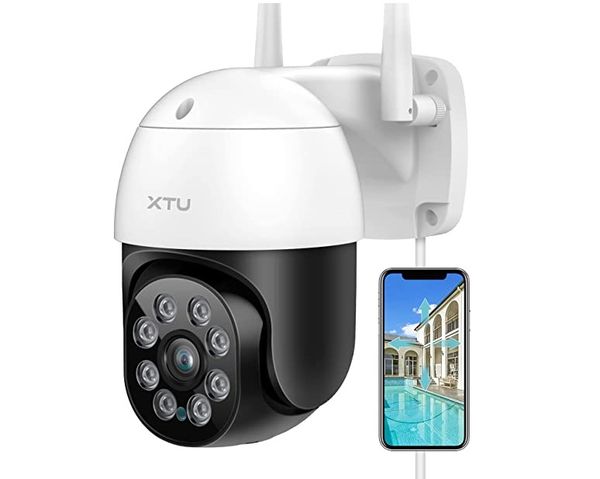 XTU 360° Pan Tilt 2.4G Wired WiFi Camera - Amazon
as of September 29, 2023 10:46 am
Unboxing
You know, XTU security camera is not a very compact camera, so the box is also quite big. We can make sure that this is XTU 844 model by the inscription on the front of the box.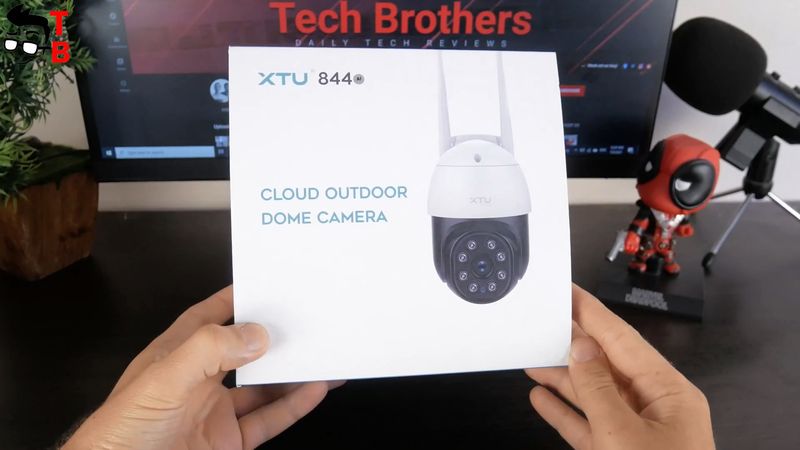 On the back, there are the main features of the camera. We will talk more about them later in this article.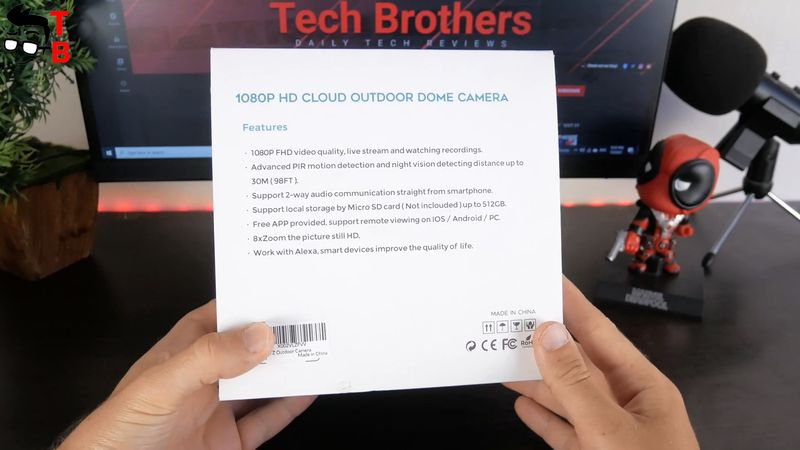 Inside the box, I found a camera itself, user manual and warranty card, power cable, Ethernet cable, screws, and a sticker with a warning about 24/7 monitoring.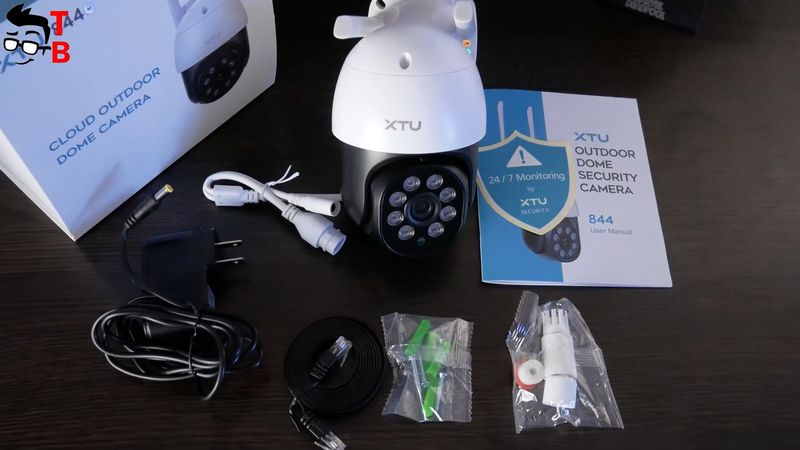 Design
As I already said, XTU 884 is not a compact camera.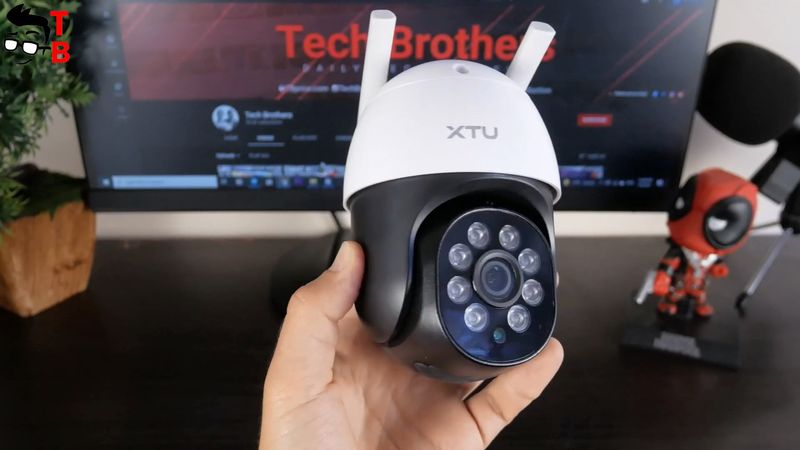 Actually, this is probably the biggest security camera that I have ever tested.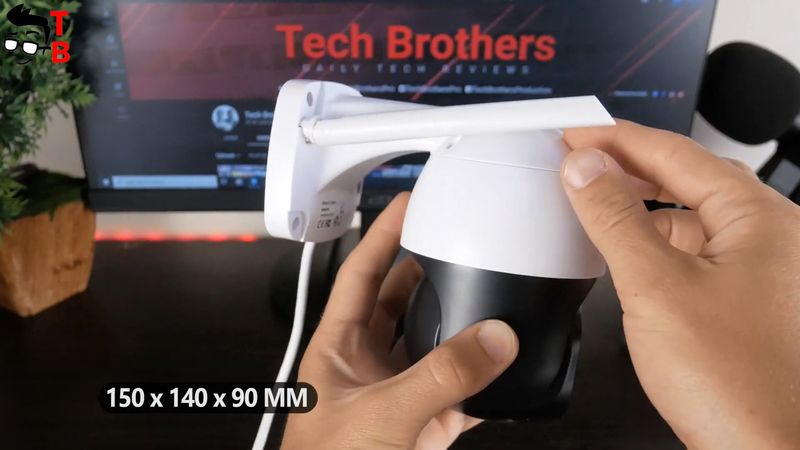 The dimensions of the camera are 150 by 140 by 90 mm, but it also has a large bracket with two antennas.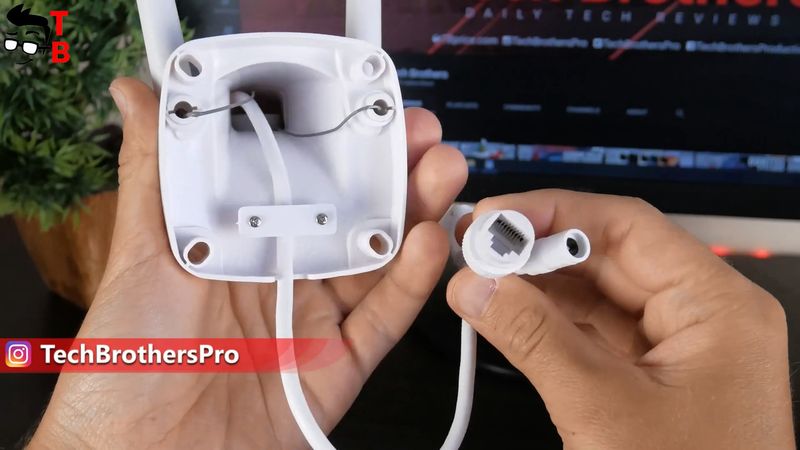 The cable comes out of the bracket, and it has an Ethernet port and power supply.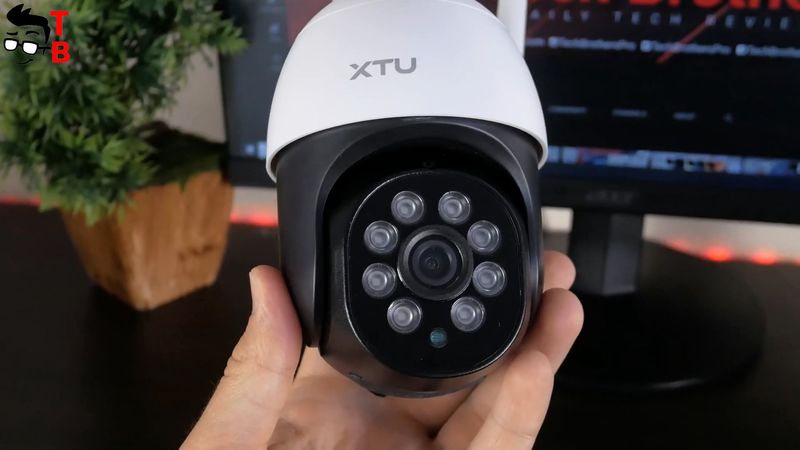 On the camera, we can see a lens, PIR sensor, eight infrared sensors, and a microphone.
On the back, there is a speaker.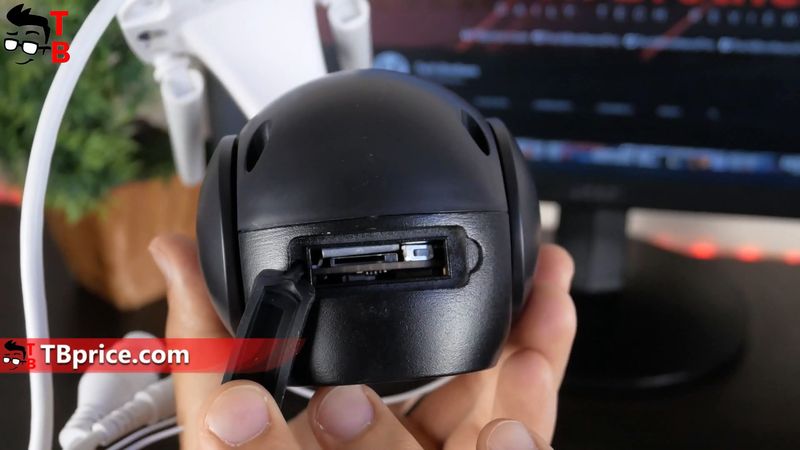 The camera also has a microSD slot and reset button.
XTU 884 is an outdoor camera, so it is IP66 waterproof. It is not afraid of rain, snow, or high temperature.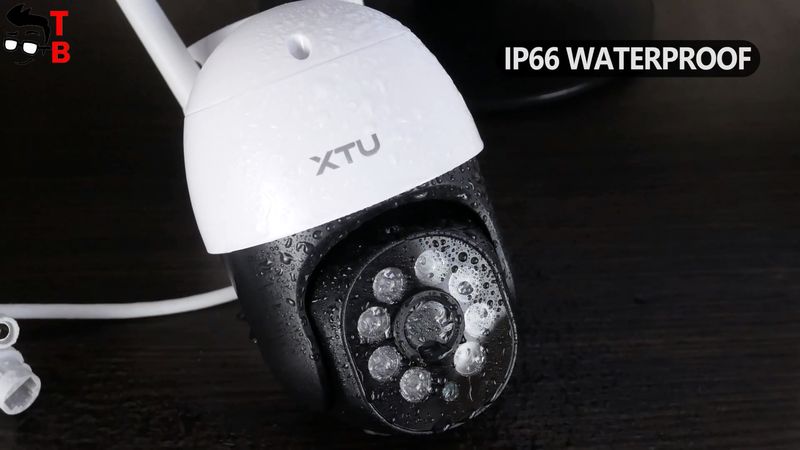 You know, I can't say that this security camera is inconspicuous. I think it is meant to be noticed and scared. You can also use a sticker with a warning of 24/7 monitoring, so the people will definitely know that your home or office is under protection.
Now, I want to go to the Amazon product page and look at the features of the XTU 884 security camera.
Features
The first feature of the new XTU camera is auto-tracking. Later, we will check this function.
As I already said, XTU 884 is a wireless and wired security camera. However, it supports only 2.4GHz Wi-Fi.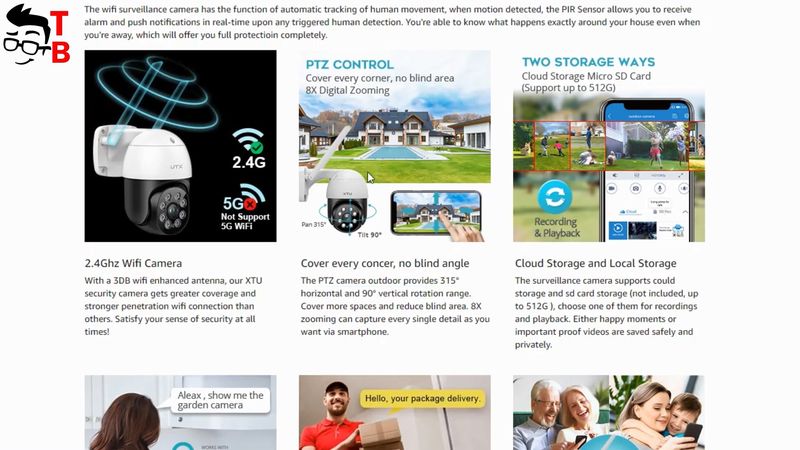 I forgot to tell you about the PTZ mechanism. The camera has PTZ control with 315 degrees horizontal and 90 degrees vertical rotation range.
Then, we can see that the camera supports microSD and cloud storage.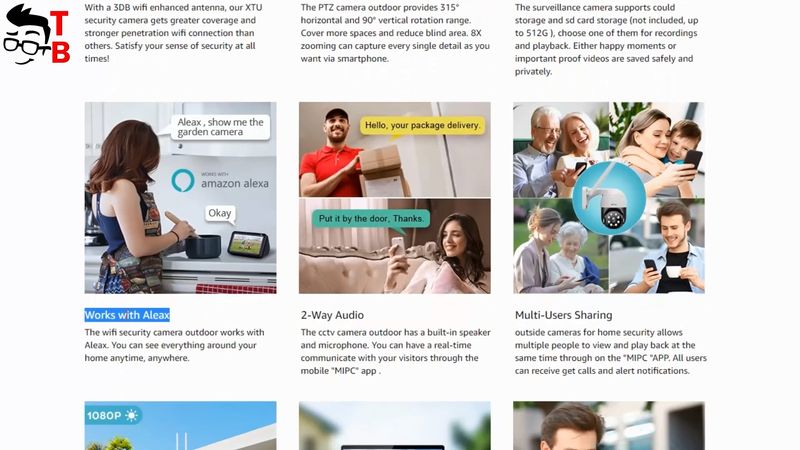 Wi-Fi security camera works with Alexa. I will show you how to connect Alexa to the camera later in this article.
Like many other security cameras, XTU 884 has two-way audio.
The video resolution of the new XTU camera is Full HD.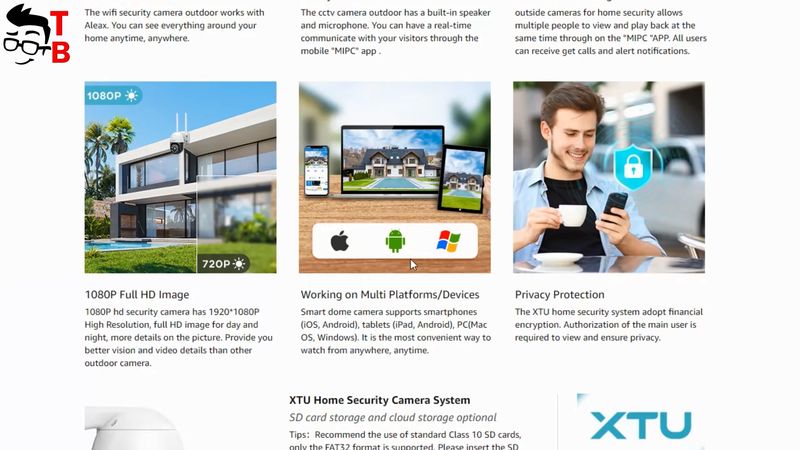 The last feature is multi-platform/devices support. You can connect the camera to a smartphone, tablet, or PC to see the live video.
OK, it's time to connect the camera and look at the app functions. I will connect XTU 884 security camera to iPhone, but the tutorial is similar to the Android device.
Connection
First, you need to download and install the MIPC app on your smartphone or PC.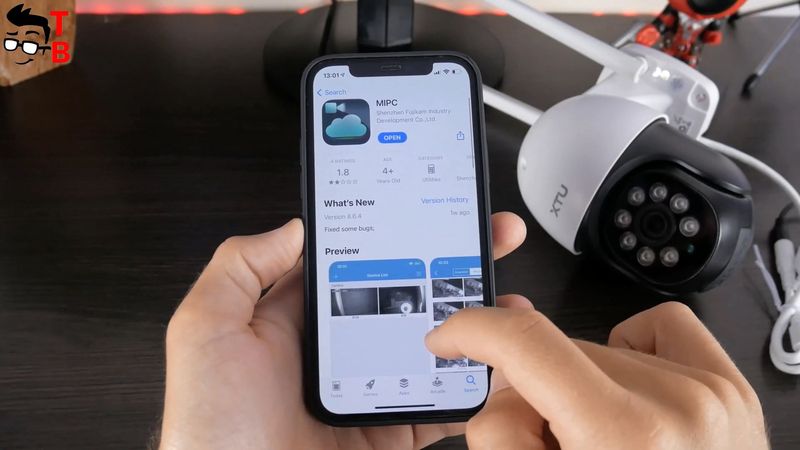 Then, open the app and register an account.
As you can see, the device list is empty. To add a new device, you need to press the Plus icon in the upper left corner.
Choose Outdoor Dome.
Now, take the camera and find QR code. In my case, it is on the top of the bracket. You need to scan this QR code with a smartphone.
Login and password are automatically added. Just press Add button.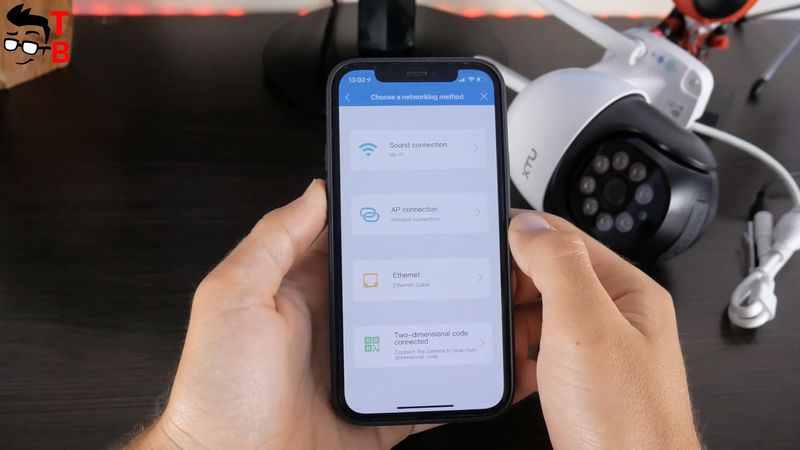 The next step is to choose a networking method. There are four methods available. I will the sound connection.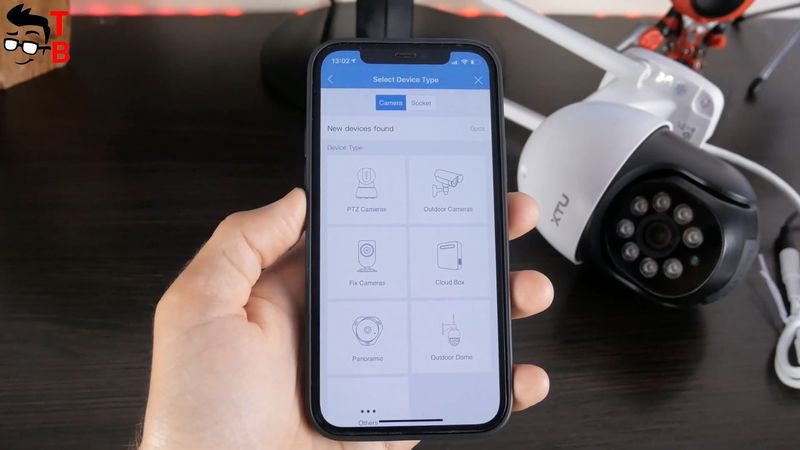 Enter the password from your Wi-Fi network.
Now, turn on the power, and click on Hear continuous drip sound.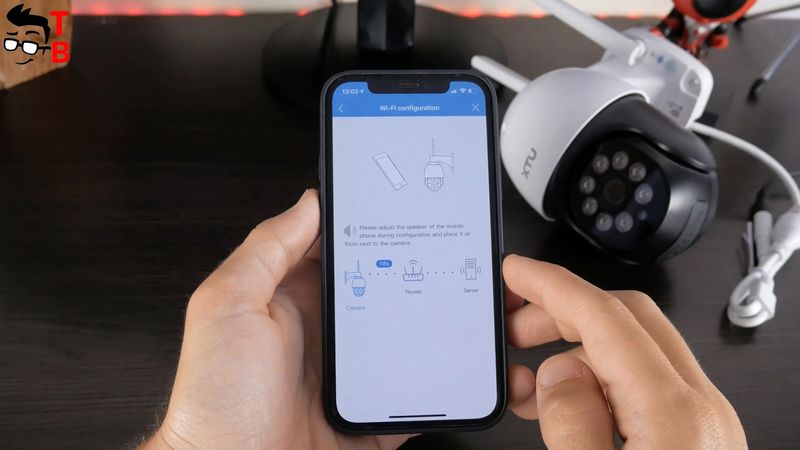 You will hear a strange sound, but it is OK. Volume up, and hold the phone up to the camera. In about 30 seconds, the camera will be connected.
I also wanted to show you how to add Alexa, but it is not available in my region. However, I will leave the link to the tutorial on how to add Alexa in the description under this article.
App
In the app, we can see the live video from the camera. You can use swipes on the screen to move the camera.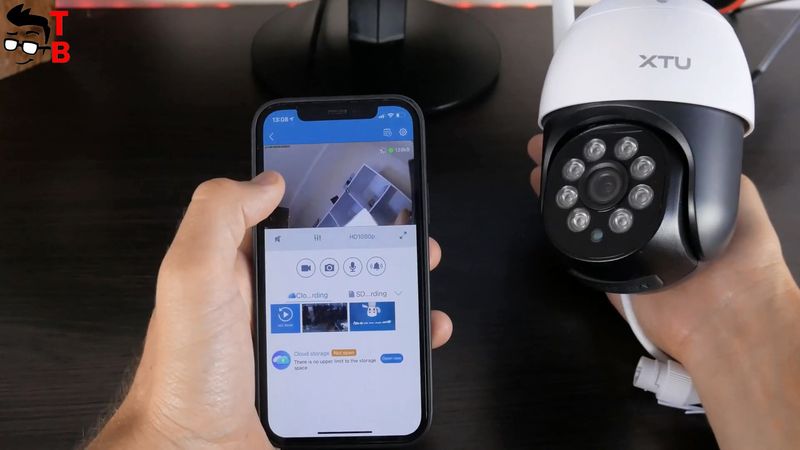 There are four icons under the live video, such as mute, video resolution, full screen, and mode: auto, day, night. You can also change the brightness, contrast, saturation, and sharpness.
Then, there are icons to record a video, take a screenshot, talk and siren. By the way, the siren is quite loud.
You can also choose cloud or SD card storage.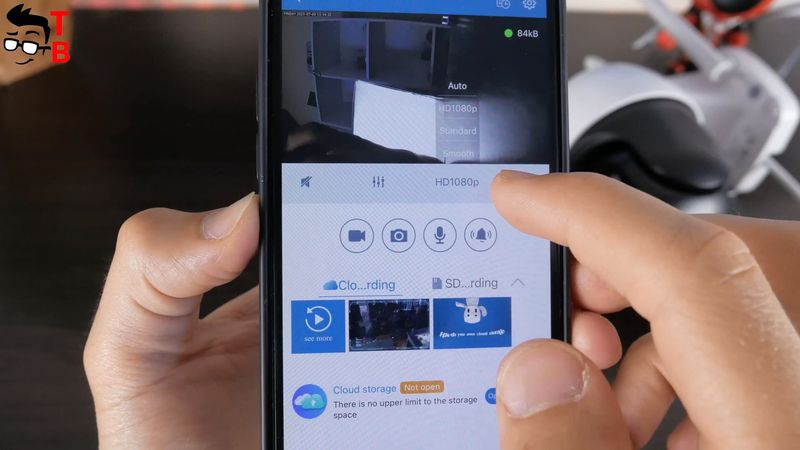 In the settings menu, we have many options. I will tell you about the most interesting and useful. First, you should go to notifications and choose the type of alarm: motion detection, sound detection, or human detection.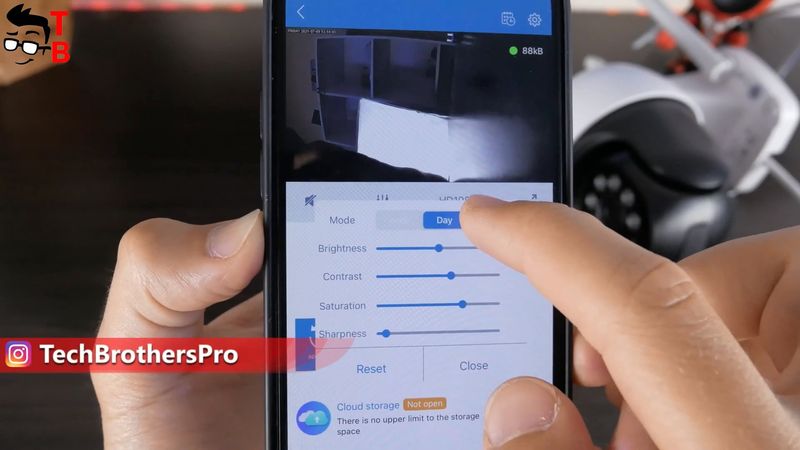 Then, I recommend to go to Record, and setup event recording. You can also activate continuous recording.
There are also storage settings available: SD card, Record Box, and Cloud Storage.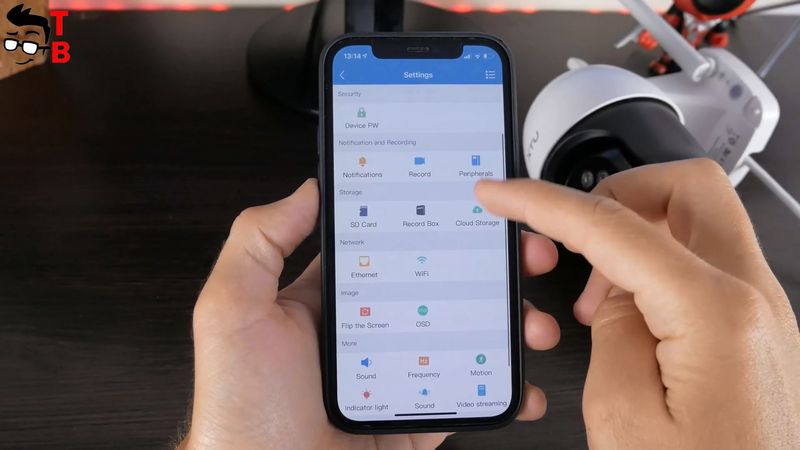 As I already said, you can use an Ethernet connection and Wi-Fi.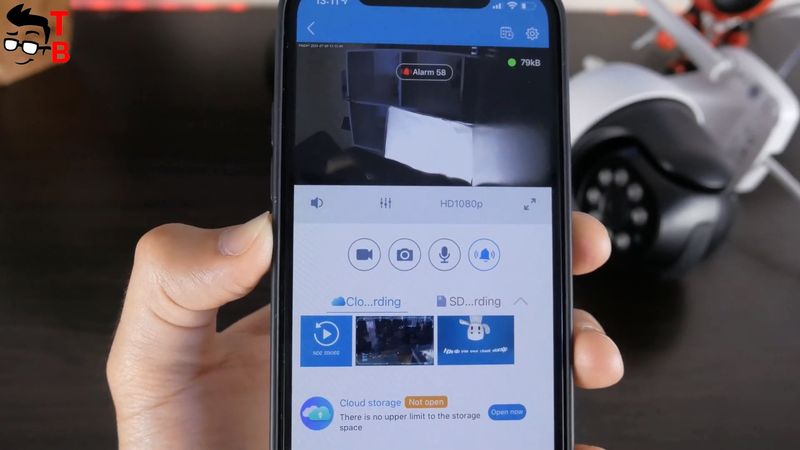 In the sound, we can change the volume of the speaker and microphone.
We can also choose the frequency: 50 or 60Hz.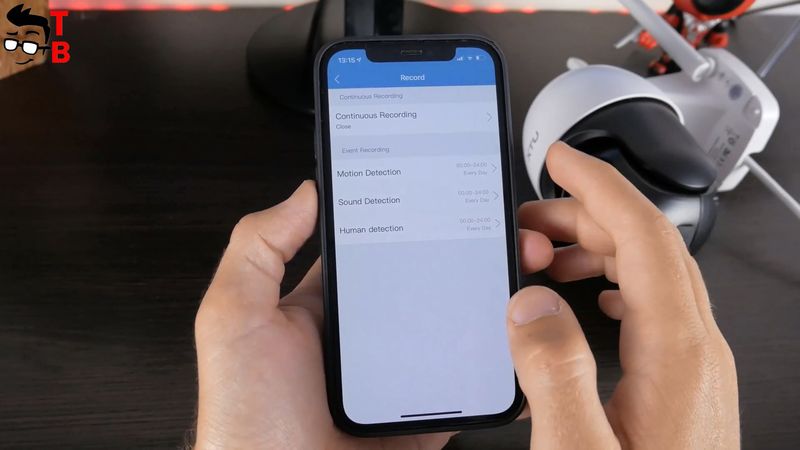 I said earlier that XTU 884 camera supports smart tracking. This function is available motion settings. You can also change the motion detection sensitivity day and night.
OK, I already shot some videos day and night. Let's watch them.
Video Quality
Conclusion
You know, at first, I was scared of the size of this security camera. However, then, I understand why it is so big. XTU 884 is one of the most advanced security cameras on the market.
It has very good video quality. There are eight infrared sensors, so the video at night is excellent.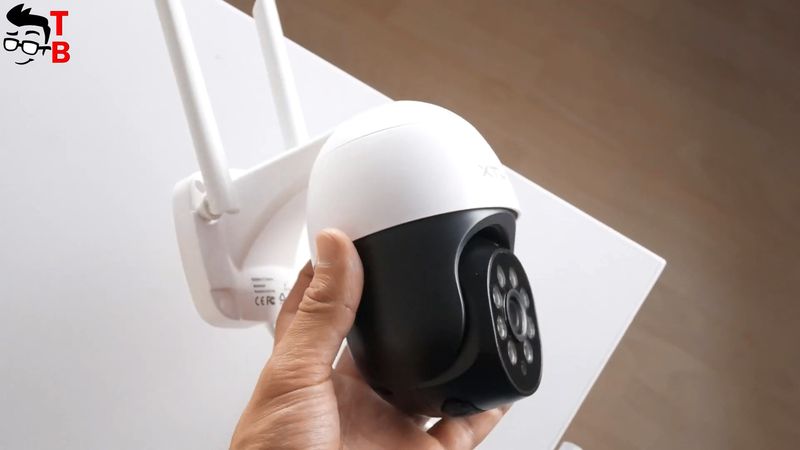 I also like the PTZ mechanism, so the camera can be moved up/down, left, and right.
In addition, this is the first security camera with an Ethernet port that I have tested.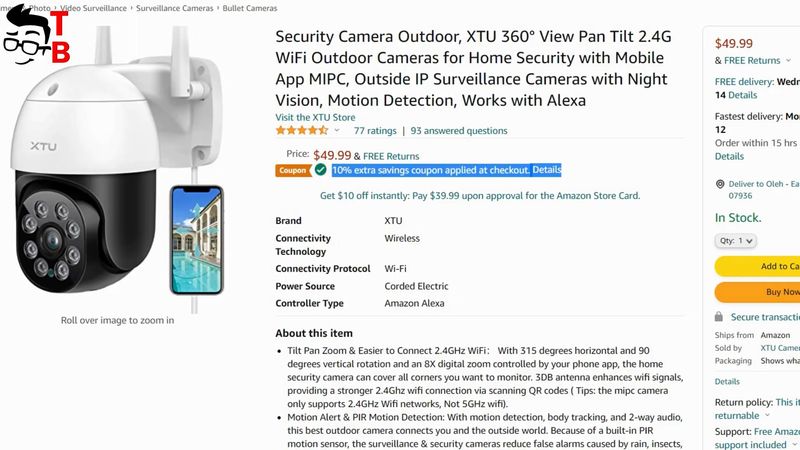 The price of XTU 884 camera is only $50 on Amazon. You can also use a 10% coupon code.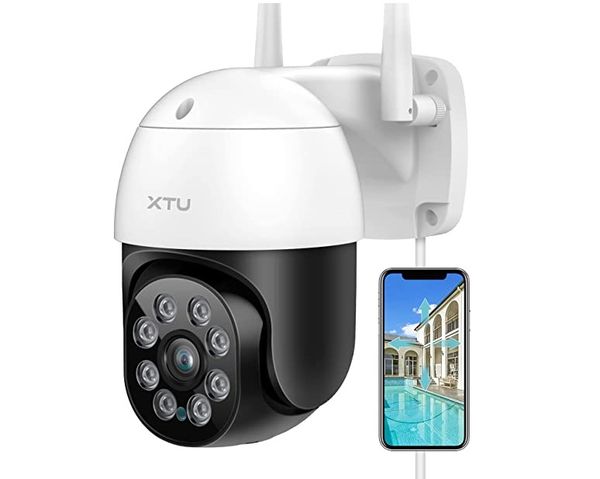 XTU 360° Pan Tilt 2.4G Wired WiFi Camera - Amazon
as of September 29, 2023 10:46 am