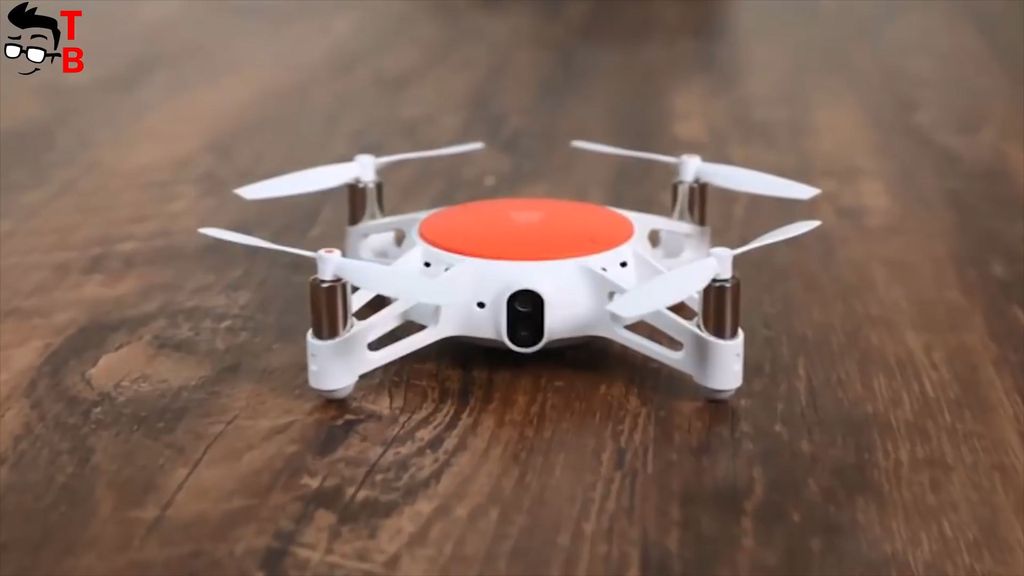 Xiaomi has many different sub-brands, for example, MIJIA, Huami, Black Shark and others. However, I am pretty sure that you have not heard about MITU. This brand is focused on toys. The latest product from MITU and Xiaomi is mini drone. It has four rotors, remote control and even camera for First Person View.
Xiaomi MITU Drone is already on sale for the price of about $80. Of course, you should not expect full drone for professional photography, but it can be very interesting toy. Let's make first unboxing and review main features of new Xiaomi drone.
Unboxing
Xiaomi MITU Drone comes in a blue box. On the front panel you can see the image of drone, while the back side provides some information about device inside. The gadget is sold only in China, so all inscriptions are in Chinese.
Now, let's open the box and see what is inside.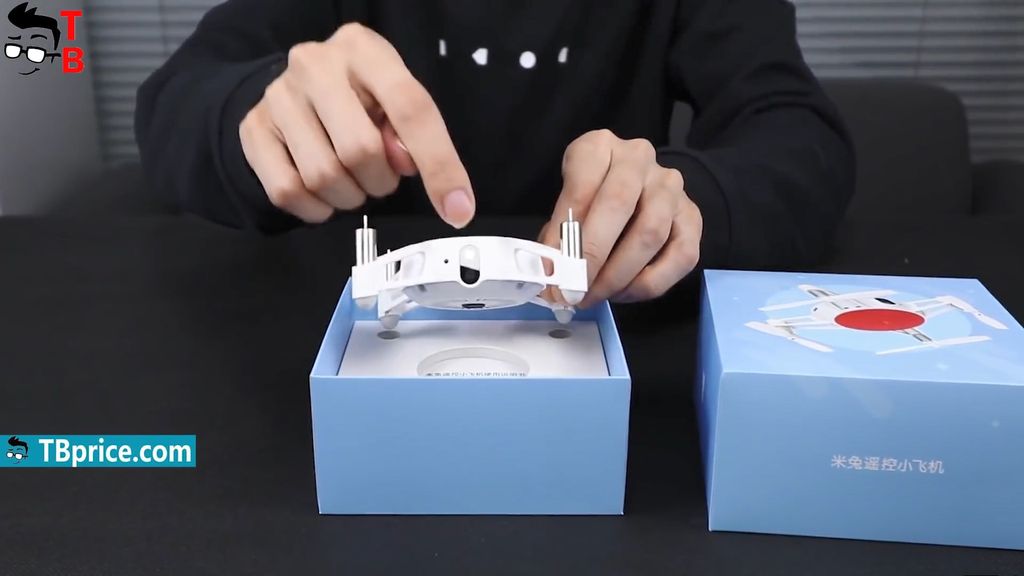 Here you can find the drone itself. It doesn't have battery or props, because you should attach props and insert battery yourself. It is a good thing that props are removable. Also there is user manual and many white packages. The first one has battery of red color. It has round shape, and it is pretty noticeable compared to other part of drone. Also there are six props of white color (two additional). They are very tiny, just like the drone itself.
Then you can find four props protectors, and USB cable for charging the drone.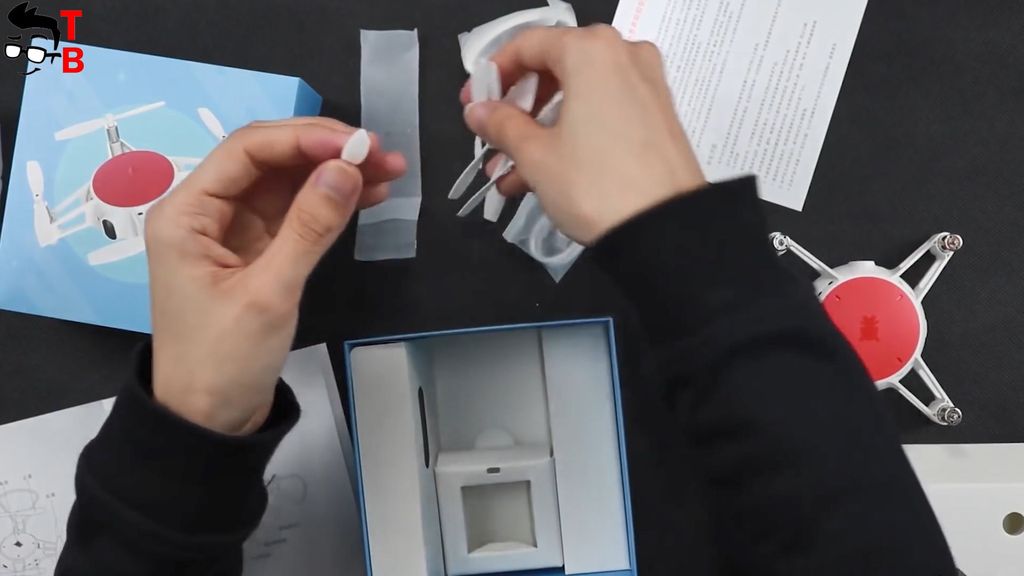 Xiaomi MITU Drone: Design
If we talk about design of XIOAMI MITU drone, it has very compact size with 11 cm long. It weighs only 88 grams. Also I want to note that gadget is made of plastic one-piece frame structure, and it looks very beautiful and reliably. The props are made of glass fiber.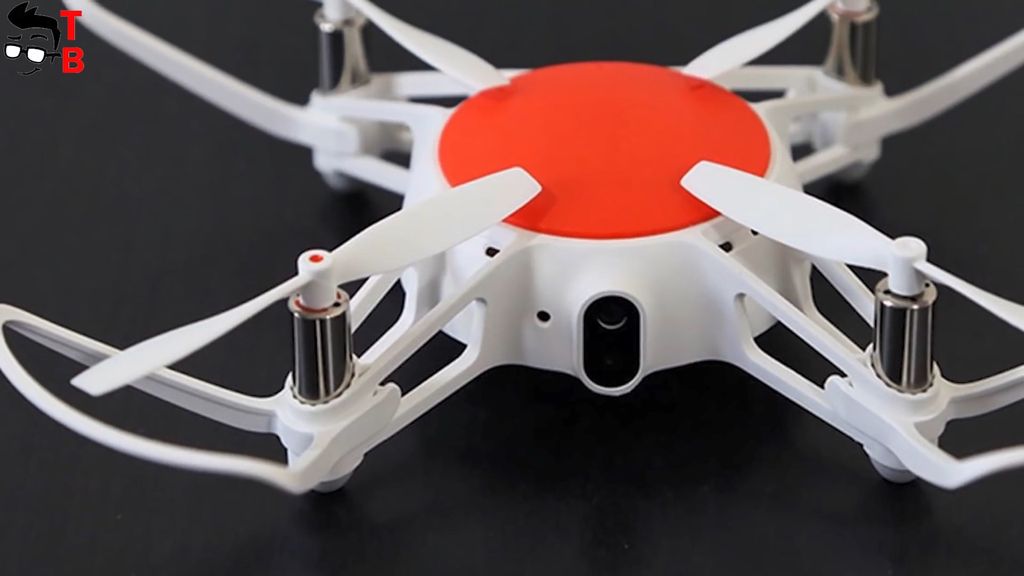 Xiaomi MITU Drone: Features
Now I will try to connect XIOAMI MITU drone to application on my phone. Right now it is available only in Chinese, but I hope it will not be a problem.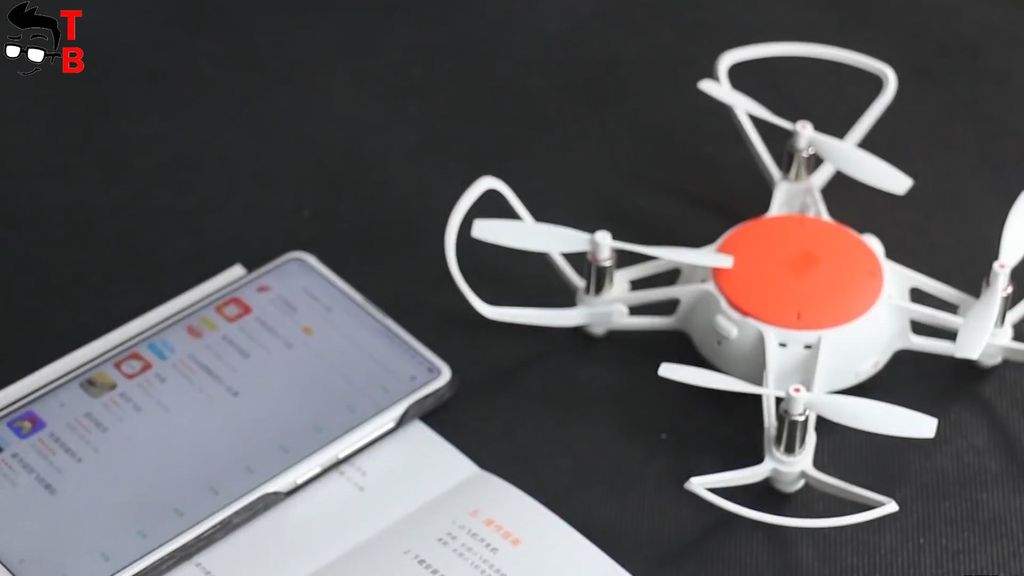 While I try to connect the drone, let's talk about its main features. Xiaomi MITU drone has built-in 720p camera. The maximum photo resolution is 1600 by 1200 pixels, and maximum photos resolution is 1280 by 720 pixels. Inside the drone there is quad core 1.2GHz processor and 4GB of storage. It has 920mAh battery, and it provides about 10 minutes of flight.
Just like any other drone, XIOAMI MITU drone comes with several sensors, such as ultrasonics, barometers, and optical flow sensors. The drone can hit the maximum height of 25 meters, and distance up to 50 meters.
XIAOMI MITU Drone supports 5.8 GHz WI-Fi to control the drone via app on your phone.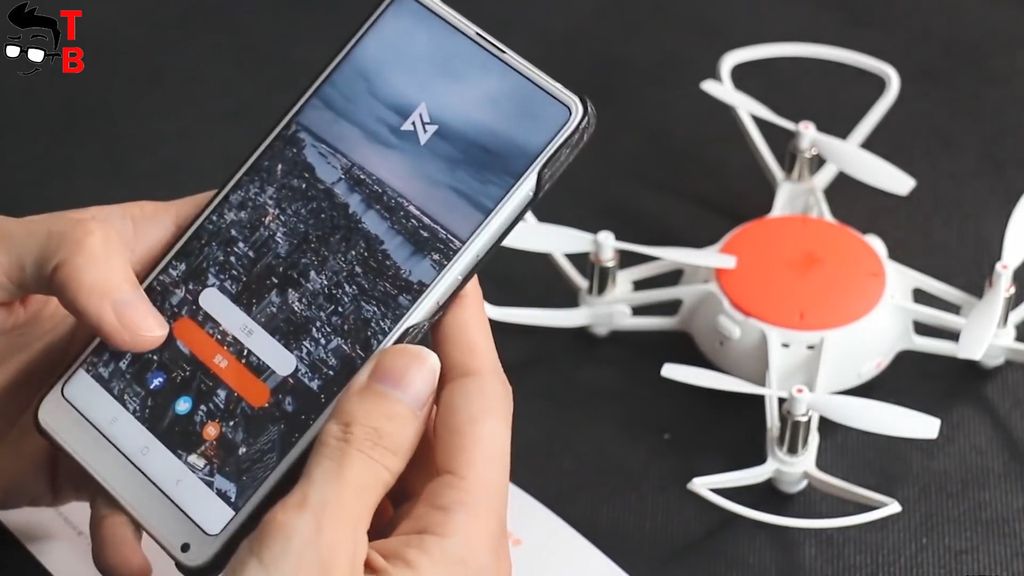 By the way, you can fly the drone both indoors and outdoors. The control is very simple and convenient. You can even do the flips in the air.
Xiaomi MITU Drone: Price and buy
Xiaomi MITU Drone is very interesting gadgets. Of course, it cannot replace full-size drone, and it looks more like a toy. However, it has built-in camera with FPV, so you can fly up to 50 meters, take photos and record videos. I think it is very interesting device for about $80.
Xiaomi MITU Drone Review Video
Source: mydrivers