This is full review Xiaomi Mi TV 4A. The series of budget TVs from Xiaomi was released about half a year ago. It is one of the cheapest and most insteresting device on the market. Xiaomi Mi TV 4A is available with 43, 49 and 55 inch screens. They are differ from each other with diagonals and specifications.
We received 43 inch model of Xiaomi Mi TV 4A. Now its price is about $400 using coupon. So, let's start our review with unboxing.
[wpsm_offerbox button_link="https://www.gearbest.com/desktop-computer-monitor/pp_659716.html?lkid=11653283″ button_text="Buy it now" price="$409.99″ price_old="$449.99″ title="Xiaomi Mi TV 4A 43-inch" description="43 inch Full HD Screen + Amlogic T962 CPU + Dual Band WiFi +1080P" thumb="http://www.tbprice.com/wp-content/uploads/2017/10/xiaomi-mi-tv-4a-tbprice.com-00.jpg" ]
Unboxing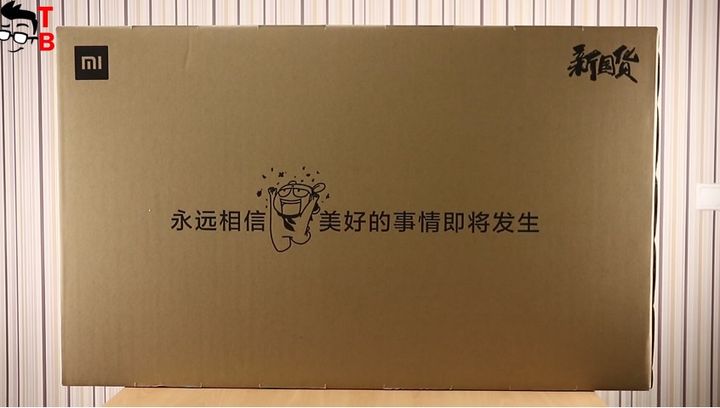 Xiaomi Mi TV 4A comes in really large box. This is predictable, because TV has 43-inch diagonal. On the box we can see some Chinese inscriptions.
On the right side there is a sticker with information about device inside. The inscription is completely in Chinese, so it's not important to me. The main thing is that 4A and 43 inch.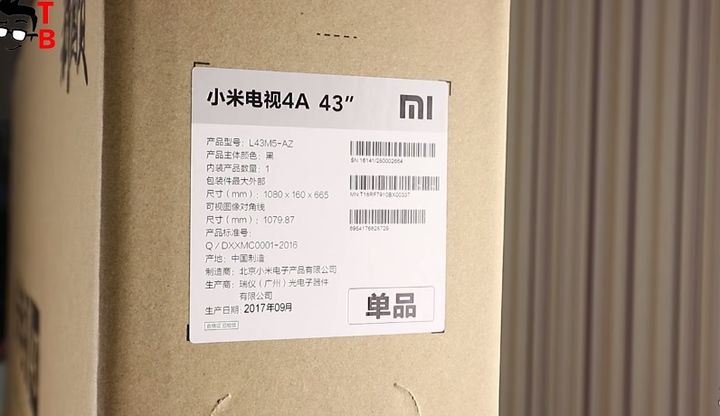 Let's open the box. The styrofoam protects TV from damage during transport. The TV itself is wrapped in a plastic bag. I should point that device is well protected, but still you should be careful not to drop the box.
Package includes remote control, batteries for it and two feet to put the TV.
Design
First of all, I should say about size of Xiaomi Mi TV 4A. My model with 43 inch display has 965 mm by 570 mm and 74 mm. If we talk about weight, then device is not very heavy – only 8 kilograms.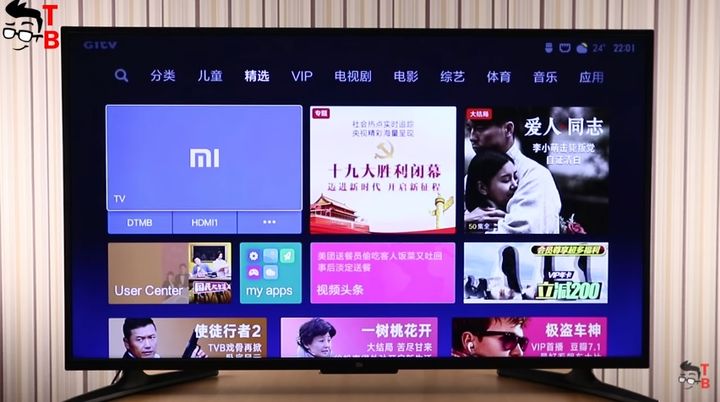 The most of body is made of aluminum. Only the bottom, back, bezels around the screen and feet are made of plastic. You can mount TV on the wall using special bracket from Xiaomi, but I think the stand is also a good option.
The design is minimal and attractive. It can fit in for any interior: modern, classic, and others. The only available color is black.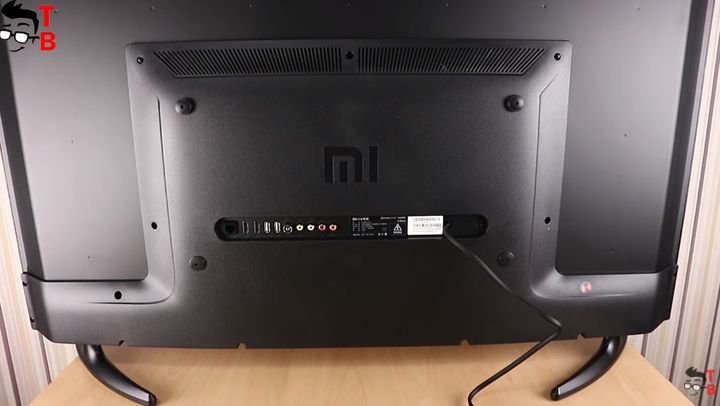 The bezels around the screen are about 1 cm. They are very thin, and do not attract attention.
As for control button, Xiaomi Mi TV 4A has only one power button. There is no volume rocker, channels, and others. You can control TV via remote control, or smartphone with IR blaster.
All connectors and ports are located on the rear panel. Here you can find Ethernet, two HDMI ports, one of them supports IRC, two USB 2.0, antenna port, composite input and SPDIF.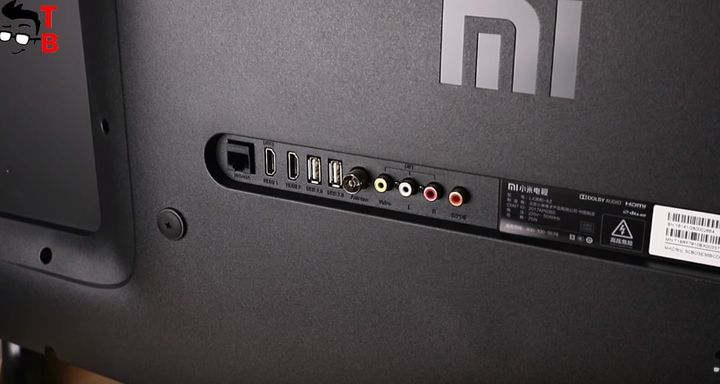 HDMI interface of the second version allows to broadcast content in resolution 3840×2160 at 60 fps.
Among Wireless interfaces, there is dual band Wi-Fi 802.11ac and Bluetooth 4.2.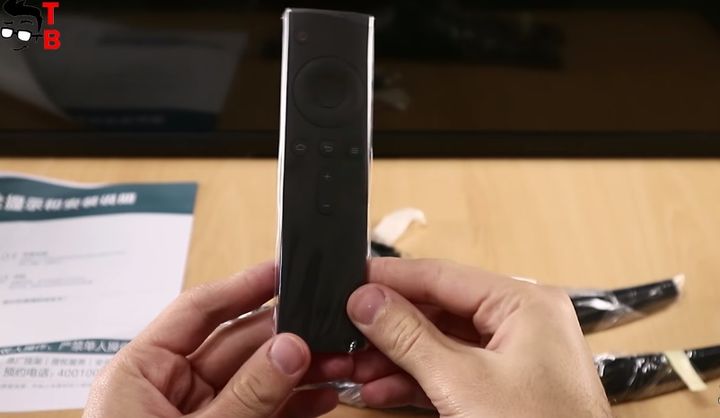 The remote control is conneted to TV via Bluetooth. Also, you can use your wireless headphones to listen to music or watch movies. I really like to play Playstation and use my Airpods. As you know, PlayStation doesn't allow to connect airpods directly to it. However, if you use Xiaomi Mi TV 4A, the airpors is conneted to TV, not gaming console. So, the sound works great.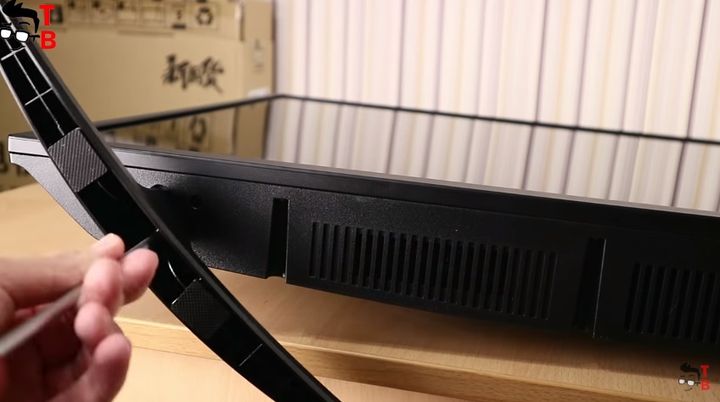 So, let's turn on the TV, and talk about specification of Xiaomi Mi TV 4A 43 inches.
Specifications
As I already said, I have 43 inch version of TV. The display has a resolution of Full HD, 1920 by 1080 pixels. I should say, that 55 inch version has resolution of 4K.
The viewing angle is 170 degrees, Contrast Ratio is 3000:1, and response time is 6 milliseconds.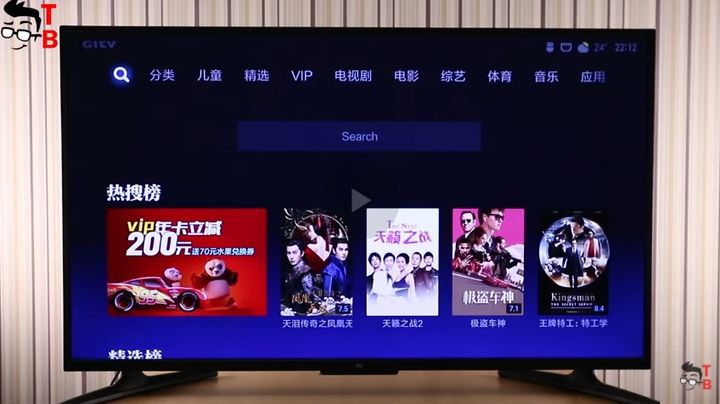 As for hardware, Xiaomi Mi TV 4A 43 inches is powered by Amlogic T962 chipset, which includes four Cortex-A53 cores operating at frequencies up to 1.5 GHz, and Mali-450 graphics accelerator.
Also, there is 2GB of DDR4 RAM and 8GB of eMMC 5.1 memory.
This is the bare facts from the official website, but let's see the actual TV performance.
First of all, I want to launch AnTuTu. It is one of the most popular benchmarks on smartphones. As you know, Xioami Mi TV 4A runs on Android, so you can use any Android apps, including AnTuTu.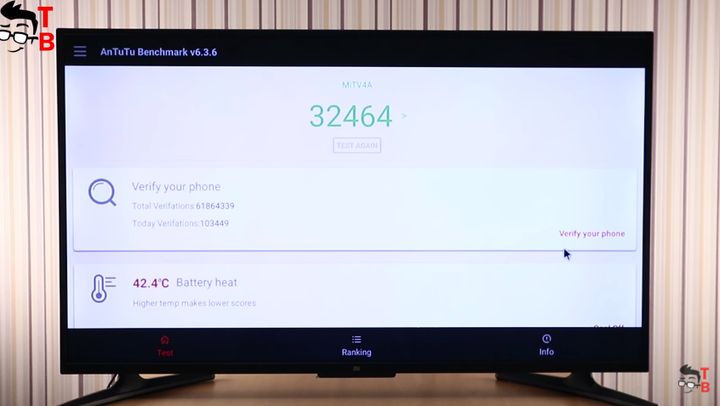 Here we have about 32000 points. As for GeekBench 4, Xiaomi Mi TV 4A scores 601 points in single-core test, and  1644 points in multi-core test.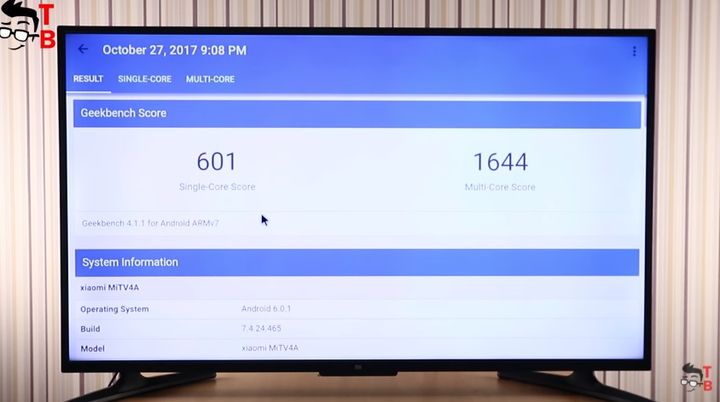 This is regular performance for budget phones. However, smart TV does not need much performance to watch movies and series. Of course, you can run some simple games, but heave ones may have uncomfortable fps.
If we talk about user interface, then it works very fast and smooth. The applications run quite quickly.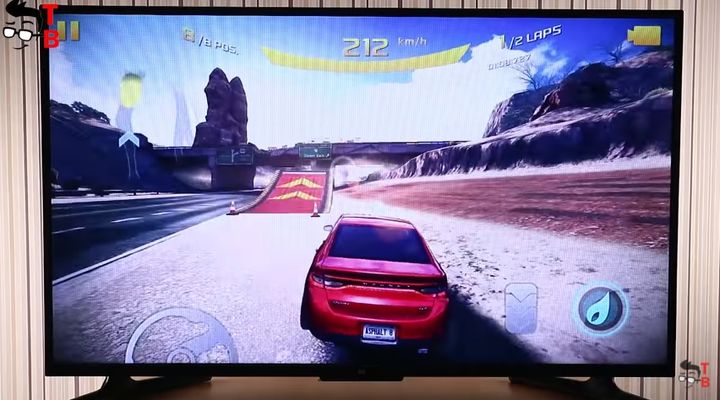 Software
Xiaomi Mi TV 4A runs on Android 6.0 Marshmallow with MIUI TV on top. There is not official English, but you can change it yourself. Later I will tell you how to do it.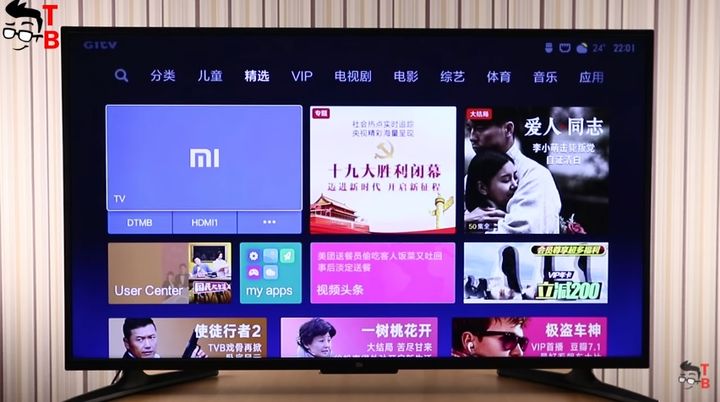 Anyway, the launcher by default will be in Chinese. At the moment it is impossible to install another launcher. You can change to English only settings menu, and some options.
Also, this TV doesn't have Google Play Store, and other Google Services. You can install applications via Chinese app store, or using APK files. I use the second method. It means that you can download APK file of popular Android application on your computer, transfer them to USB drive, then connect it to TV, and install application. Also, you can download apk files on TV via web browser, and no need to use your PC.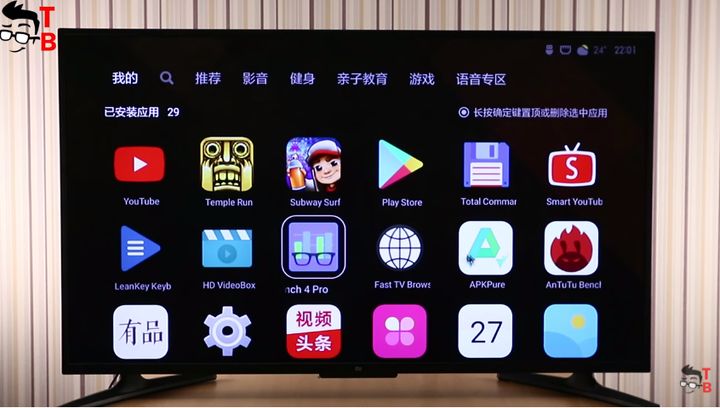 The user interface of Xiaomi Mi TV 4A looks like other Chinese smart TVs. The main screen scrolls horizontally, and there is different content from left to right sorted by tabs. You can see here Chinese services, apps and even Xiaomi smartphones. I don't really like it, but this can not be removed for now. Maybe later there is English MIUI TV, or you will have an option to use another launcher.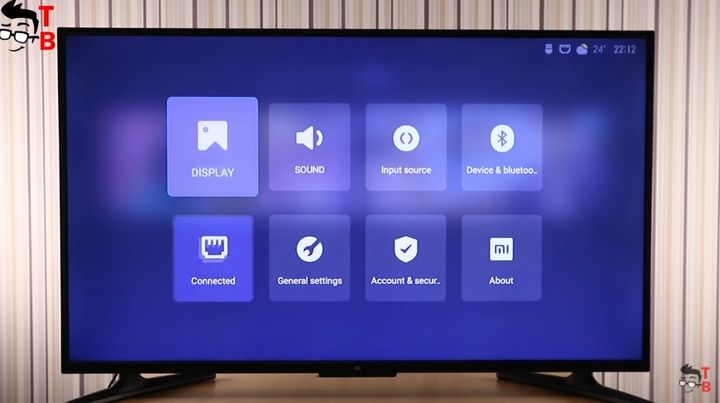 All functions of TV are controlled from the remote control or from a smartphone with special app. The interface is very fast and smooth, switching between different tabs and apps doesn't have any delays.
Xiaomi Mi TV 4A: How to change to English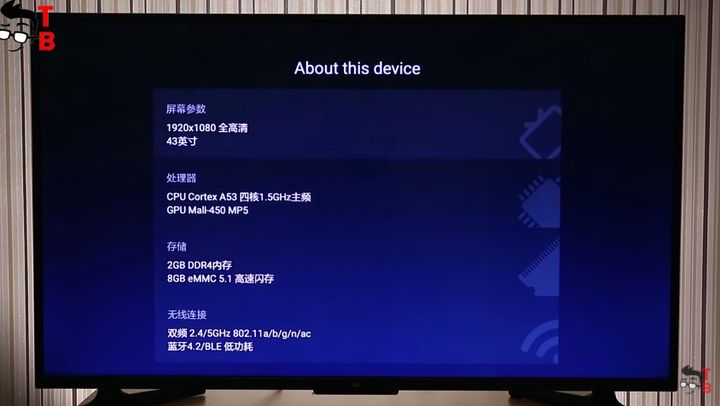 I want to tell you how to set up English localization. Please note: this method doesn't change the system and apps from Chinese into English. It allows you to translate only some system functions and settings menu. The launcher on the home screen will be still in Chinese.
I found an application on GearBest online store. It says that this app allows to change to English. I decided to try this method.
First of all, you need to download this app.
Then transfer this file to a USB drive.
Also, you can use smartphone.
Connect your USB drive to TV using USB port on the back panel.
Turn on TV, and open top menu, using the up button on remote control.
Here you will see an icon with USB drive.
Select it, and open your drive.
There is StartSettings apk file, that you have transferred before
Open this file, and install it.
You will see Android settings menu.
Go to the section Personal, and select Language and input.
If you have Chinese inscriptions, then find round icon, like on my TV.
Here you can change English.
That's all! The Settings menu is in English.
By the way, settings menu provides the same options as any Android smartphone or tablet. You can see Android version, memory, display, Wi-Fi settings, and others.
Also, you can go to Xiaomi menu, and see that it is in English too. There is display settings, sound, Wi-Fi, account settings and others. Unfortunately, all options are not translated into English. However, it is better than completely in Chinese. Now it's easier to guess some options and settings.
TV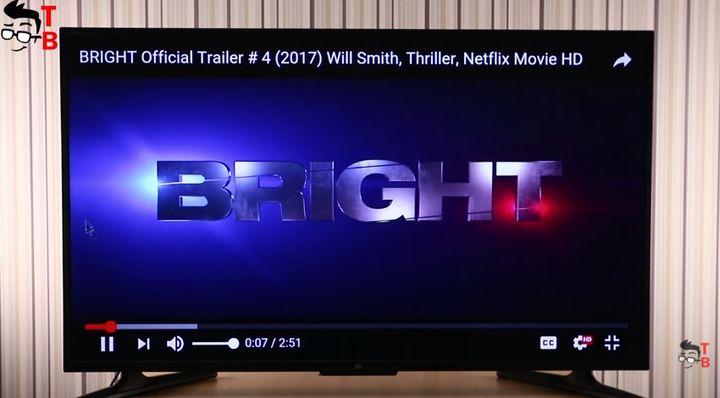 Xiaomi Mi TV 4A supports analog signal from antenna or cable TV, but there is no support for digital TV. It means that device is designed for IP-TV and streaming services.
Also, you can watch movies from internal memory or external storage devices. TV supports most popular video codecs, such as H.264 and H.265. There is no support for 3D, but it has HDR 10.
I can say, that image quality is amazing. Xiaomi Mi TV 4A has not the highest resolution, but the diagonal is not the biggest, so the image is excellent.
Sound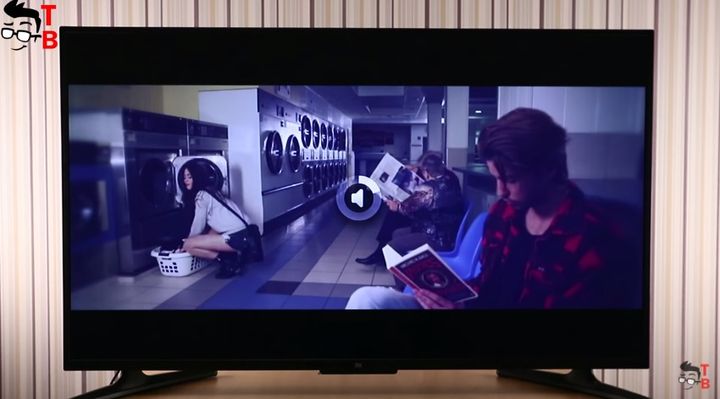 Of course, Xioami Mi TV 4A is equipped with sound system, which includes 2 speakers by 6W and supports Dolby Virtual surround sound, Bass Boost and DTS. Recall that it is budget TV for $400, so the sound is just good, but no more. If you want a quality sound with bass, then you can buy set of soundbars and  subwoofer. It will provide you with an unforgettable sound. Nevertheless, I think that built-in speakers are enough to watch movies and TV shows.
Conclusion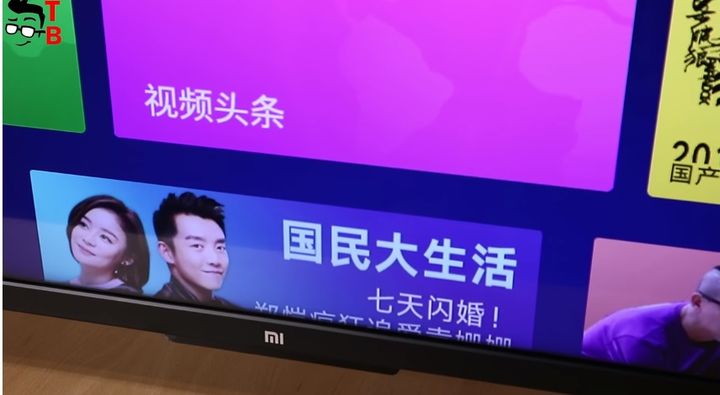 So, I like my 43 inch version of Xiaomi Mi TV 4A. It is good TV for my home. It has great display, simple, but attractive design, Android system and good performance. You can install any Android apps, like YouTube, Netflix, and even games, such as Ashphalt 8.
However, it has one disadvantage – Chinese launcher from Xiaomi. It is a pitty, but you cannot change the language of home screen, delete pre-installed apps and services, or install another launcher. Perhaps later the interface will be translated into English, or it will be possible to change the launcher, but at the moment it will have to use this one.
However, it is only one drawback for high-quality TV with a price of only $400. It's definitely a great deal.
[wpsm_offerbox button_link="https://www.gearbest.com/desktop-computer-monitor/pp_659716.html?lkid=11653283″ button_text="Buy it now" price="$409.99″ price_old="$449.99″ title="Xiaomi Mi TV 4A 43-inch" description="43 inch Full HD Screen + Amlogic T962 CPU + Dual Band WiFi +1080P" thumb="http://www.tbprice.com/wp-content/uploads/2017/10/xiaomi-mi-tv-4a-tbprice.com-00.jpg" ]
Xiaomi Mi TV 4A Review Video