As expected, the Pro version of the new fitness bracelet Xiaomi Mi Band 7 was released yesterday, July 4th. You know, the Pro version is very different from a standard one, so we need to compare them. They have not only different design, but also the functions.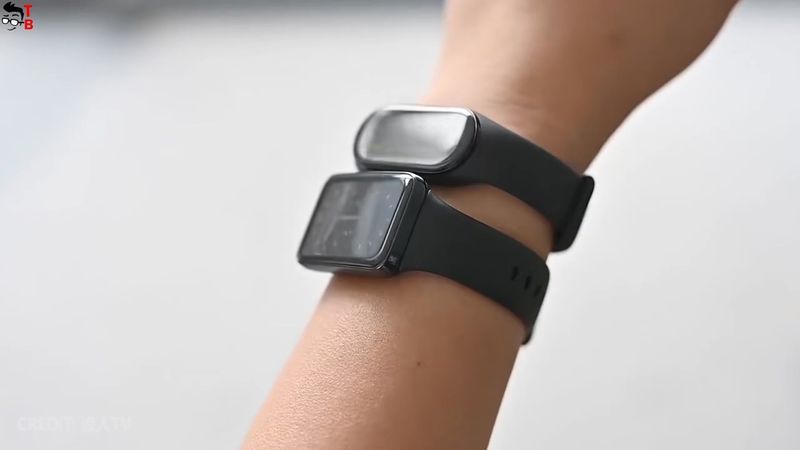 I want to say right away that Xiaomi Mi Band 7 Pro is the first fitness tracker from the Chinese company with built-in GPS.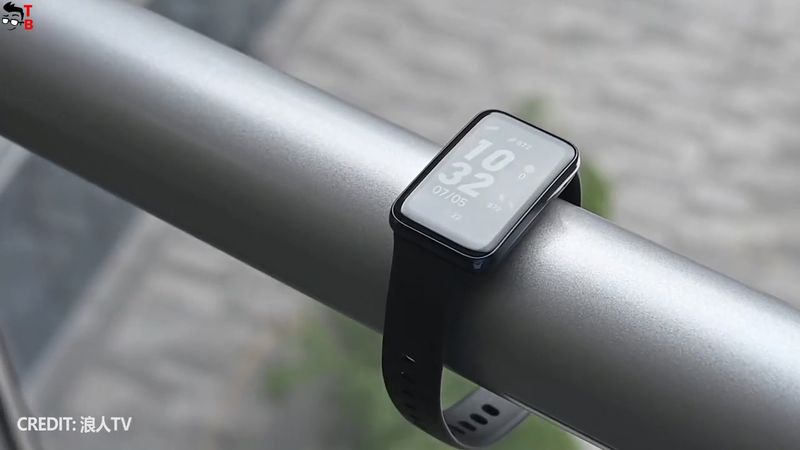 OK, let's start the comparison with design, and then we will talk about the functions of the new Xiaomi fitness bracelets.
Design
So, you have already noticed that Xiaomi Mi Band 7 Pro has a bigger display than Mi Band 7. Actually, on paper, the difference is not very big. The screen size of the Pro version is 1.64 inches, while a standard version comes with 1.62-inch display. However, because the screen of Xiaomi Mi Band 7 Pro is wider, it looks much bigger.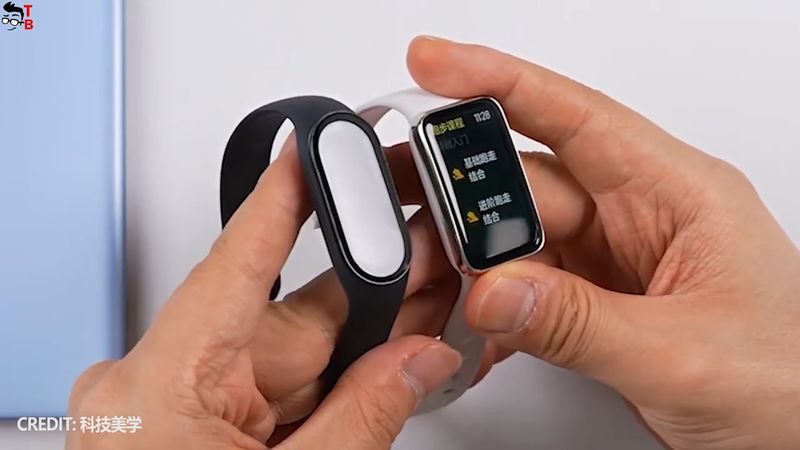 The new fitness bracelets from Xiaomi have AMOLED panel, 2.5D glass cover, 326 PPI and Always On Display support.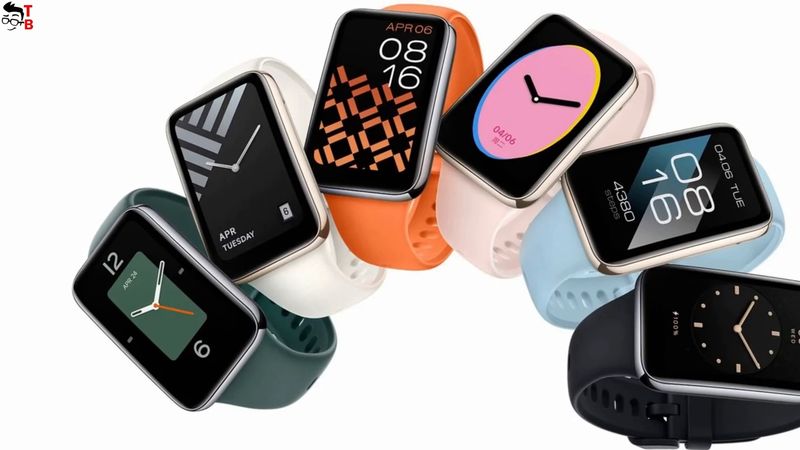 They are both available in Blue, Green, Orange, Pink, White and Black colors.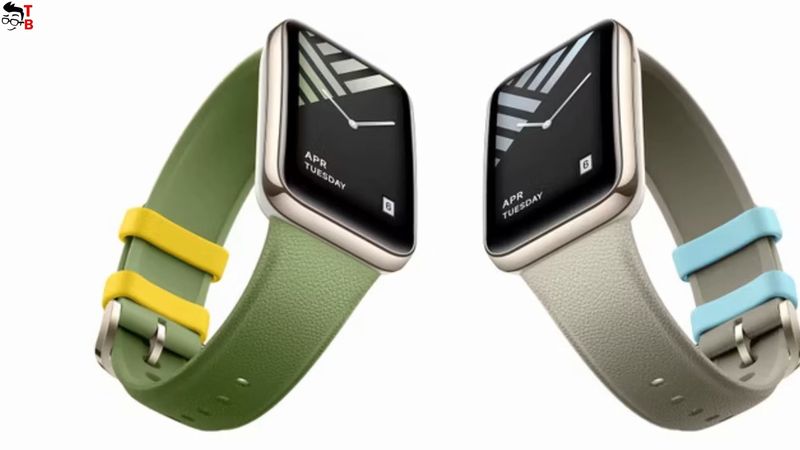 By the way, on this picture, we can see Xiaomi Mi Band 7 Pro with leather strap. Perhaps we can choose between a silicone, leather, or even metal strap for the Pro version of fitness bracelet.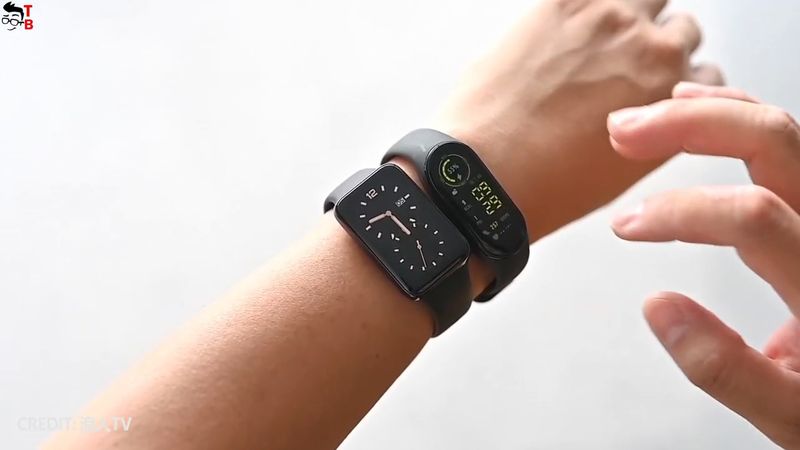 So, Xiaomi Mi Band 7 Pro has a little bigger rectangular display, but it has the same specifications as the screen of Mi Band 7. Because of the wider screen, you can see two icons in the apps menu. It is also more convenient to read new notifications.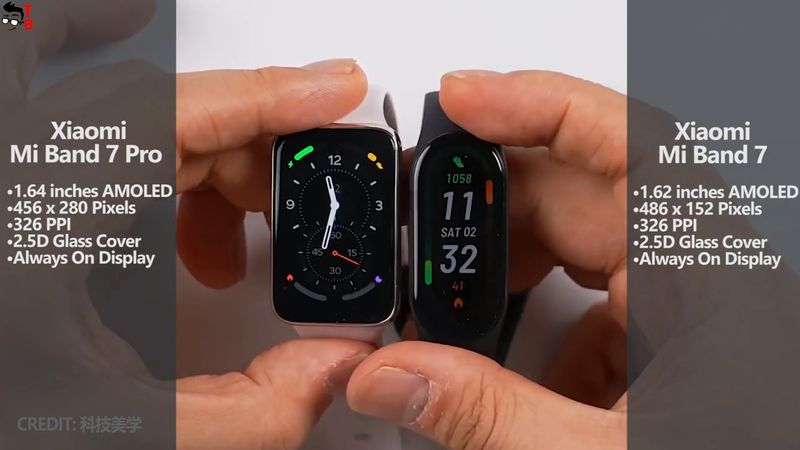 Functions
Talking about functions, first, Xiaomi Mi Band 7 Pro has a built-in GPS. We have been waiting a long time for GPS version of Mi Band, and it is finally released in 2022.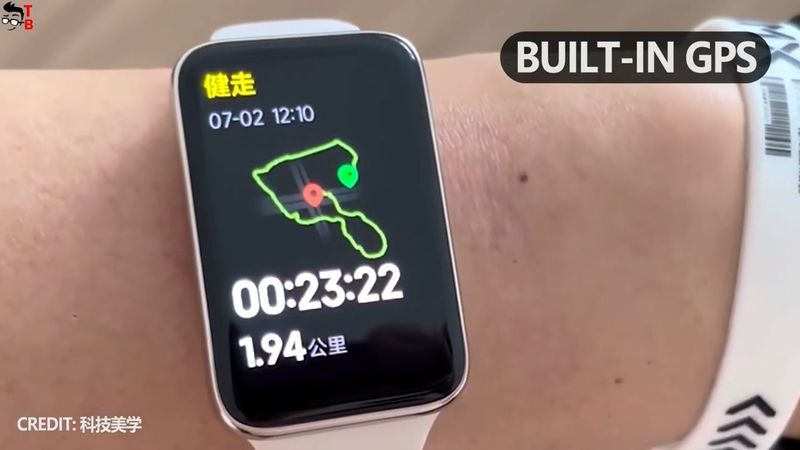 There is five satellite systems support, including GPS and GLONASS.
A standard version doesn't have GPS.
The next difference between Xiaomi Mi Band 7 Pro and Mi Band 7 is that a Pro version has NFC support. The global version of Mi Band 7 doesn't have it, but there is NFC edition in China.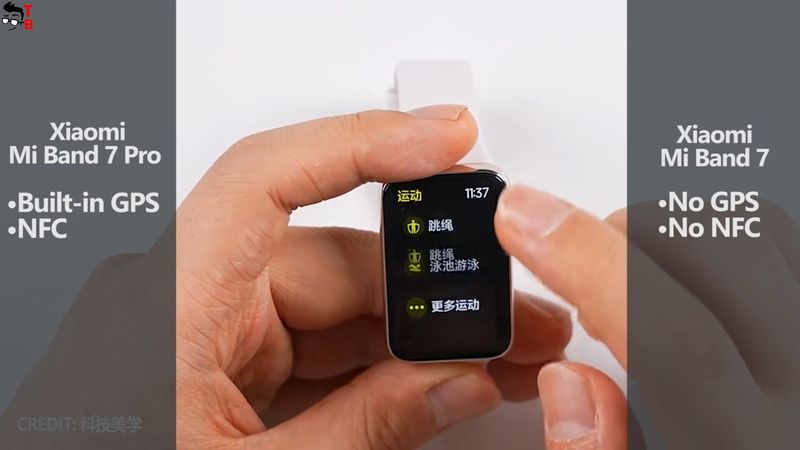 Talking about sports functions, the fitness bracelet support 24/7 heart rate monitoring, sp02 sensor and blood oxygen measurement, sleep tracking, stress monitoring, women health tracking.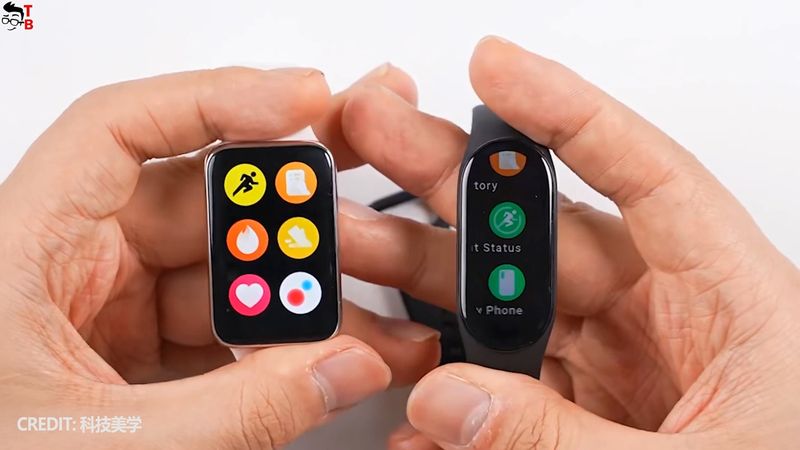 It seems that one of the main advantages of Xiaomi Mi Band 7 is 120 sports modes. A PRO version has 117 physical activities modes.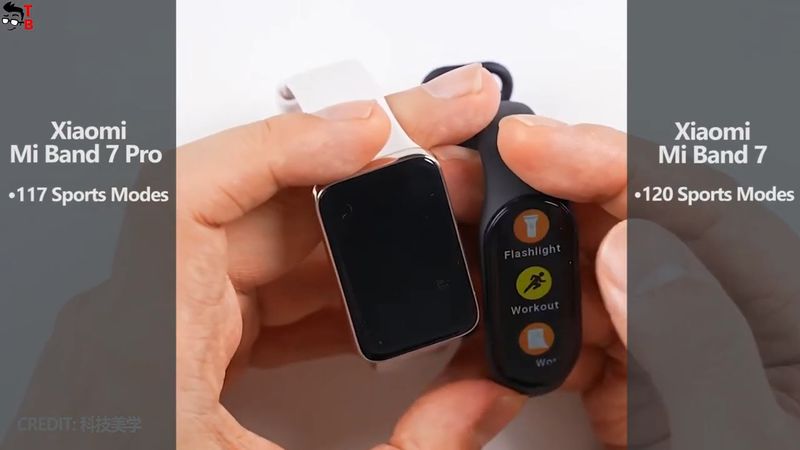 Finally, let's compare the batteries. Xiaomi Mi Band 7 is equipped with 180mAh battery, while Mi Band 7 Pro has 235mAh battery. However, because of the bigger display and built-in GPS, the battery life of the Pro version is a little shorter than a standard one – 12 days in typical usage and 6 days in heavy usage mode.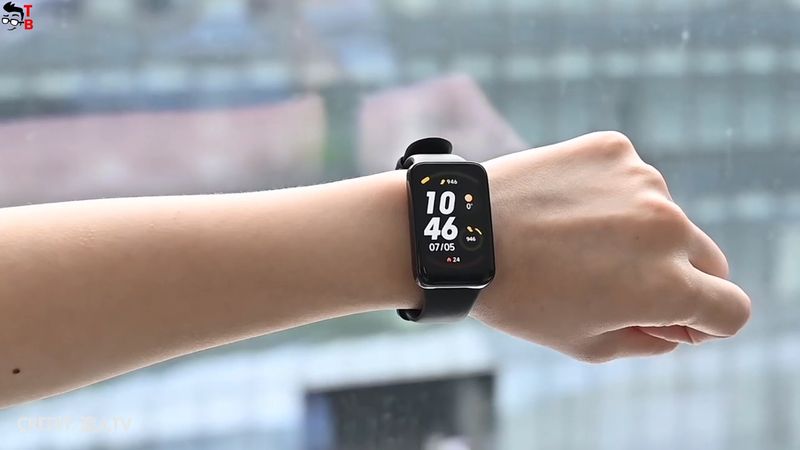 Xiaomi Mi Band 7 has about 15 days of battery life in typical usage mode.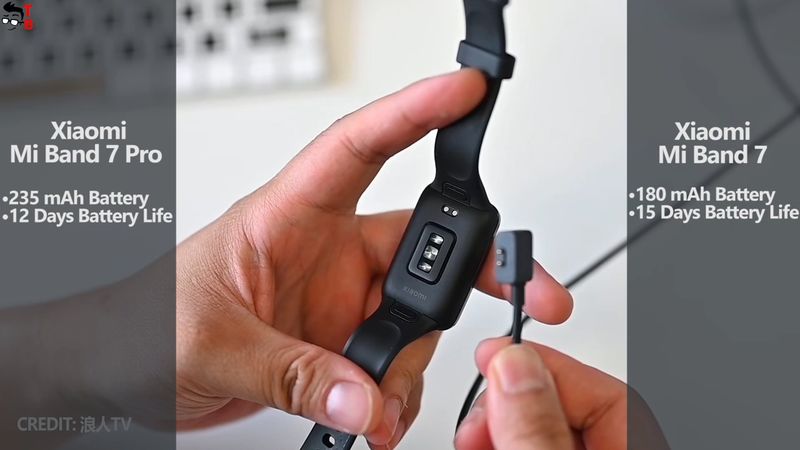 Price and Buy
I don't think I would surprise you if I told you that Xiaomi Mi Band 7 Pro is more expensive, because it has built-in GPS. You can already buy a Pro version in China for 379 yuan. This is about $57.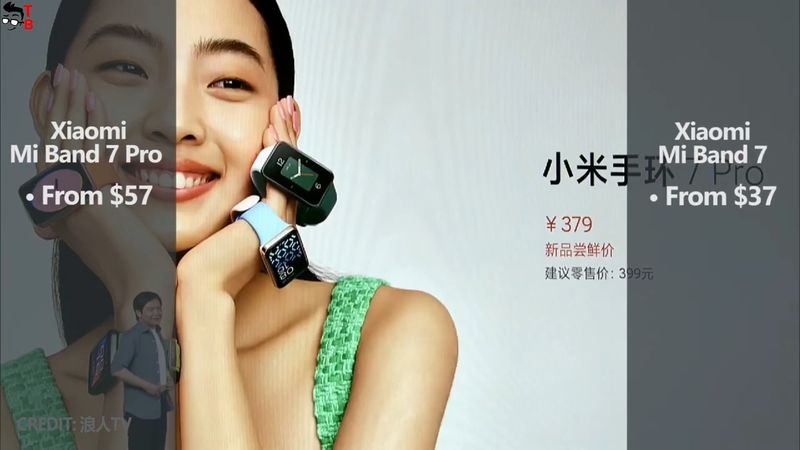 The price of Mi Band 7 in China is 249 yuan, or 37 US dollars.
I think Xiaomi Mi Band 7 Pro looks more interesting because a standard version doesn't differ much from Mi Band 6.