Finally, we are ready to do unboxing and full review of Xiaomi Mi Band 5. Why finally? Because we bought the new fitness bracelet about 2 months ago.
All this time Mi Band 5 was lying on the shelf and waiting for its time.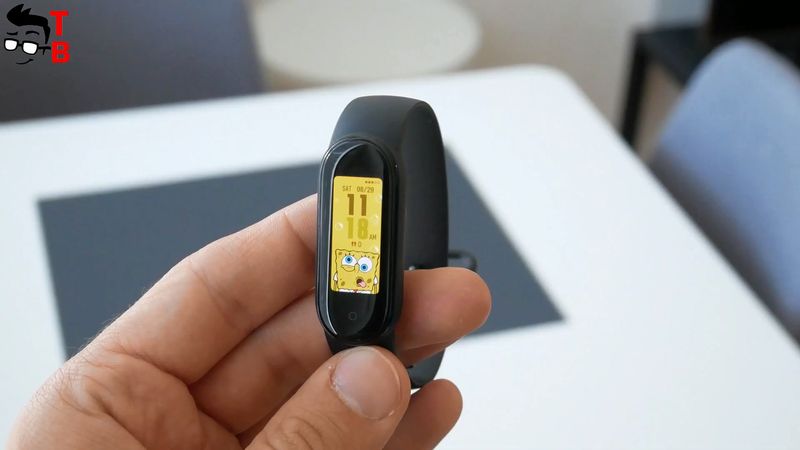 I think many of you have already bought the new fitness tracker from Xiaomi, but if not, then I hope this article will be useful for you.
So, as usual, let's start the review with the unboxing.
Unboxing
As you can see, I have a Chinese version of Xiaomi Mi Band 5. When I bought it – about 2 months ago – there was no global version. Now, you can buy a global version of the new fitness bracelet from Xiaomi.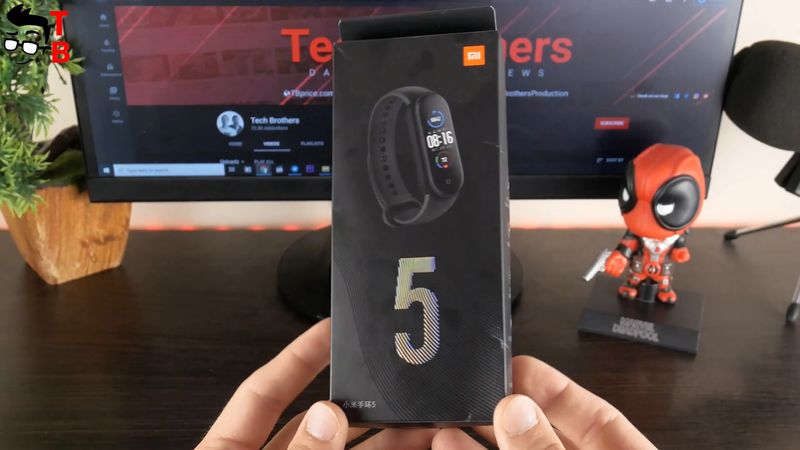 On the box, there is the image of Mi Band 5, the number 5, and the Mi logo.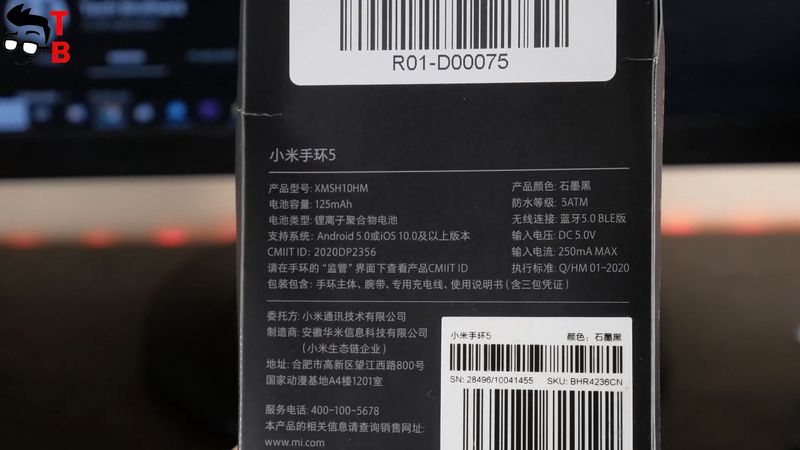 On the back, you can read specifications of the new tracker, such as model name, battery capacity, system support, and others.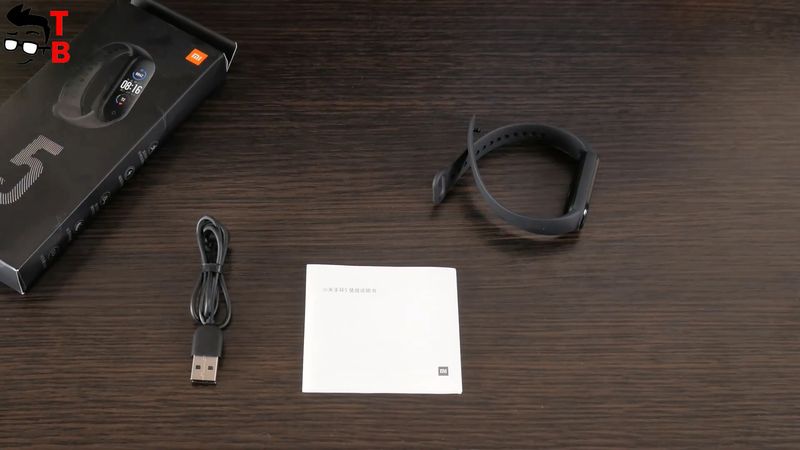 Inside the box, there is a fitness bracelet, user manual, and magnetic charging cable. By the way, this is one of my favorite upgrades of the new tracker. We will talk about a new charging method a little later.
Design
Actually, the design of Mi Band 5 is very similar to the previous generation. If you do not compare them side-to-side, you will not see the differences.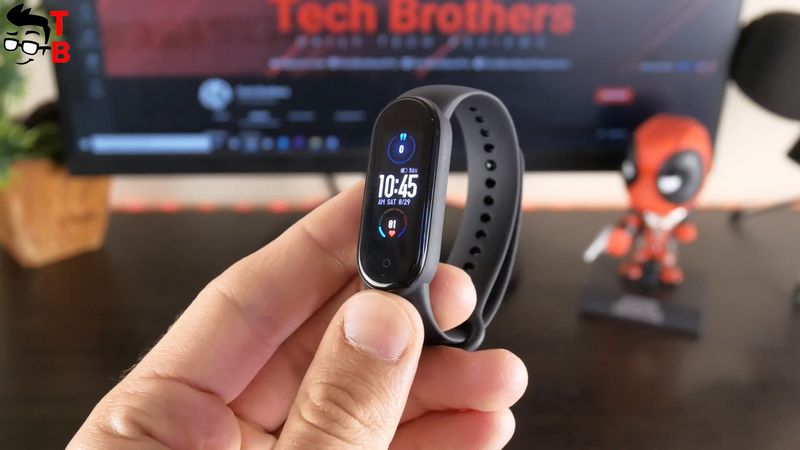 However, they still have a few differences. The first one is that Xiaomi Mi Band 5 has a little bigger tracker. Because of this, the strap is not flat around the tracker.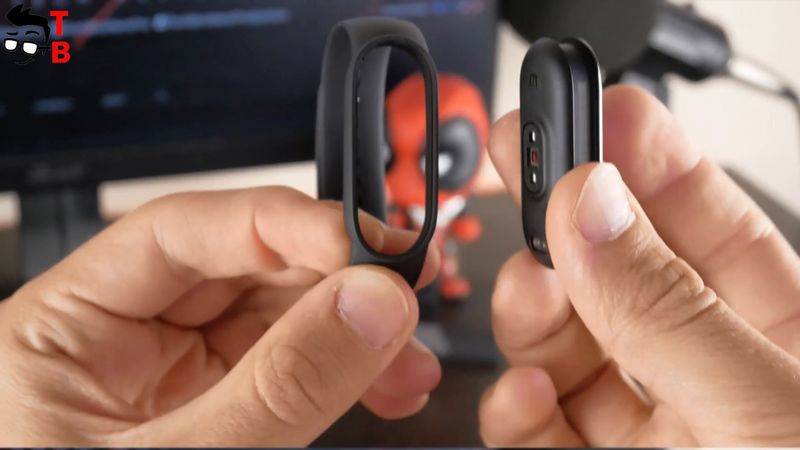 As you can see, I have a black version, but the tracker is removable, so you can additionally buy the straps of other colors. I especially like the combination of red strap and black tracker.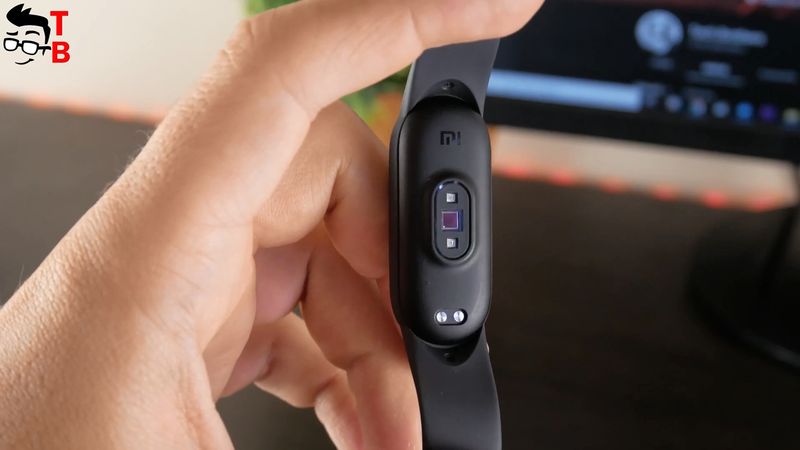 On the back of Mi Band 5, we can see a heart rate sensor and two charging contacts. As I already said, I like the new charging method of Mi Band 5. You don't need to take the tracker out of the strap to charge it like it was before. Now, you just need to connect the magnetic charging cable to the back of the bracelet.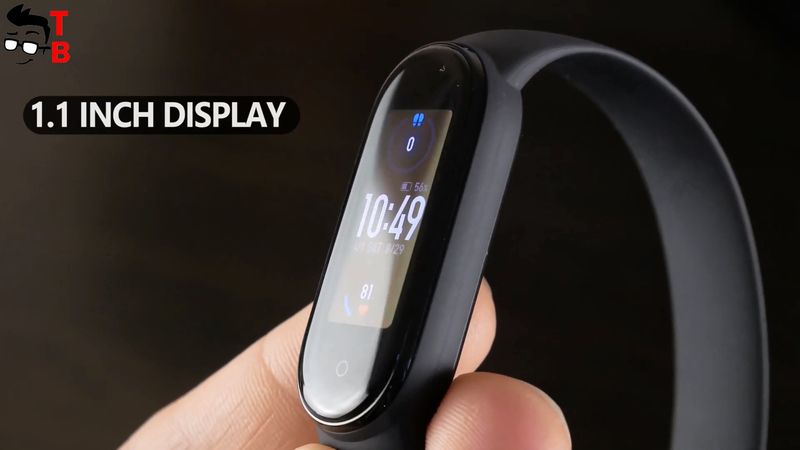 On the front, there is a 1.1 inch AMOLED display. It is about 20% bigger than the Mi Band 4 screen. The resolution is 126 by 29 pixels. The maximum brightness is 450 nits, and you can adjust it in the settings.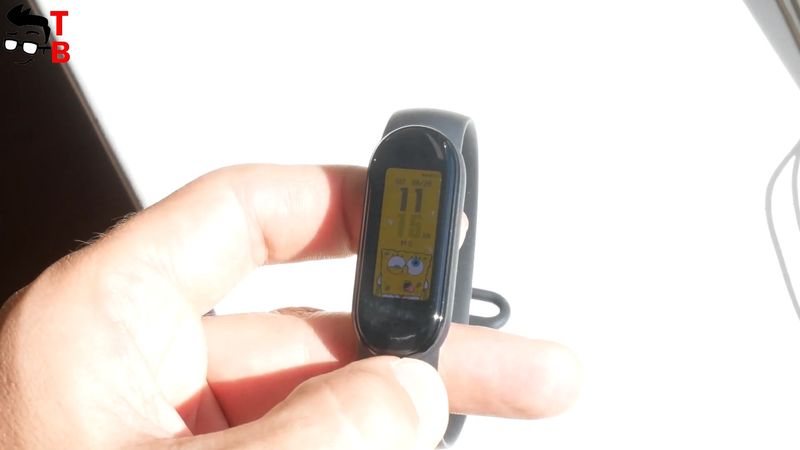 The brightness is enough to use the bracelet outdoors and even direct sunlight.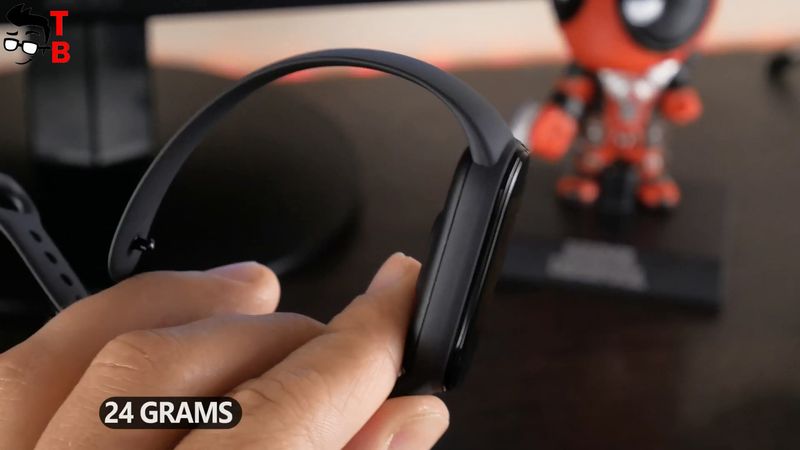 The weight of Xiaomi Mi Band 5 is only 12 grams.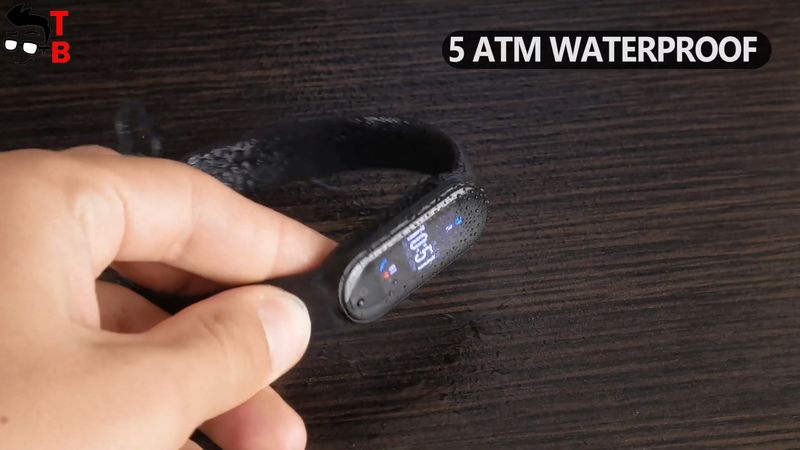 The last thing I should say about design is waterproof. The new fitness tracker has protection against water by 5ATM standard. It has a swimming pool mode, so you can safely swim in the pool or take a shower with this bracelet.
So, the main upgrades in the new bracelet are magnetic charging and bigger display. In the rest, it is the same comfortable and lightweight fitness bracelet as Mi Band 4.
Now, let's talk about the main features of Mi Band 5.
Functions
I like the new Xiaomi Mi Band 5 fitness bracelet, because of its smooth animation and good performance. Just look at how fast and smooth the interface. It is much better than other Chinese budget fitness trackers.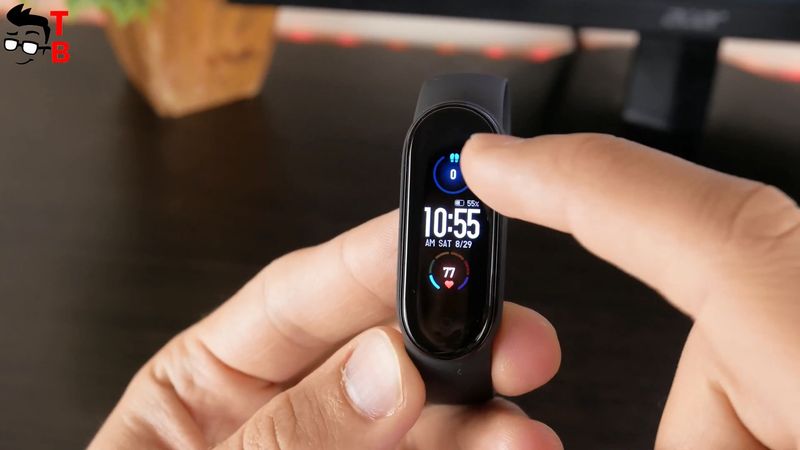 The touch screen is very sensitive. That's very good.
When you press the touch button under the screen, you see the main watch face. Xiaomi Mi Band 5 has three pre-installed watch faces, but you can download more from the Mi Fit app. Later I will show it to you.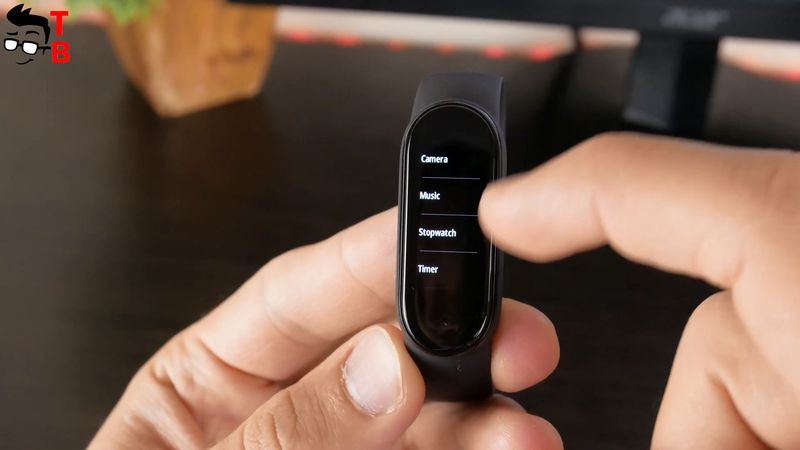 You can swipe left from the main watch face to see the new notifications, music player, and weather forecast.
Swipe to the right opens the same functions but in reverse order.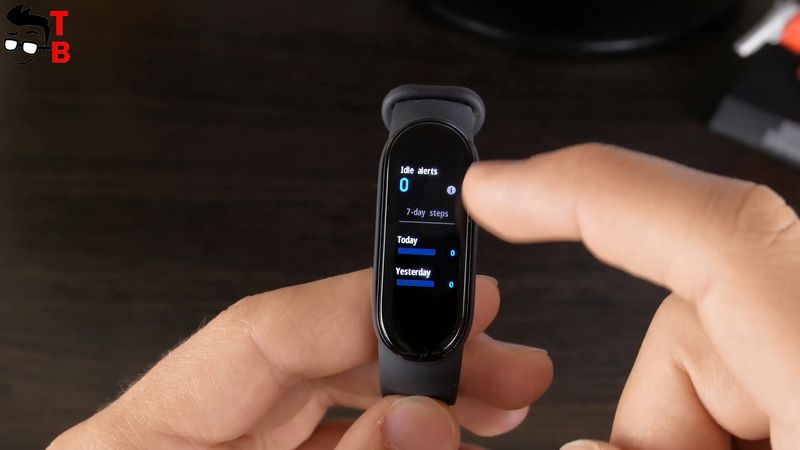 Swipes down and up to open the same menu, but in a different order.
Here we have status with your daily activity, such as steps, distance, and calories.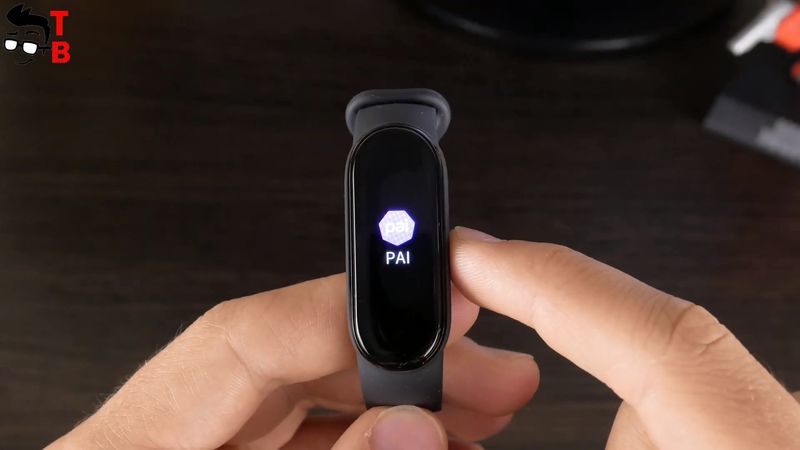 Then, there is PAI. It is another new function of Xiaomi Mi Band 5. If you have Amazfit GTR or GTS, then you already familiar with PAI.
Also, you can measure heart rate, read notifications, measure stress level, breathing, events, weather forecast, workout, and more.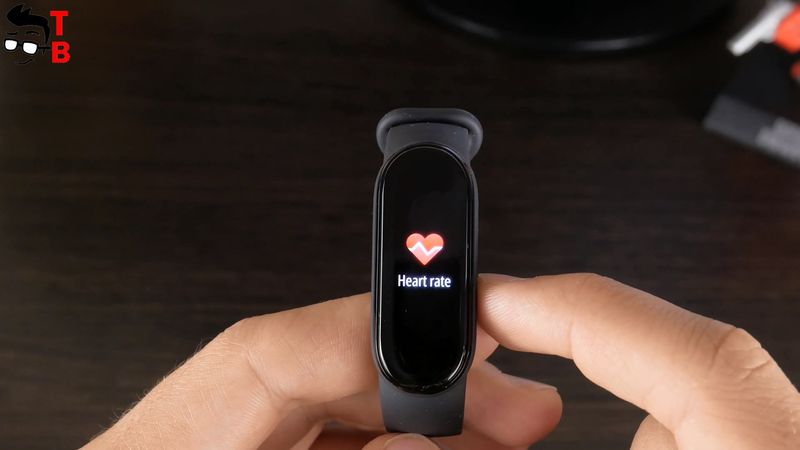 In the more menu, there is do not disturb mode, alarm clock, camera control, music control, stopwatch, timer, find phone, silent, AliPay, world clock, band display, and settings.
In the settings menu, you can change the screen brightness, lock the screen, choose the time for auto screen off, detect activity, reboot and factory reset the bracelet.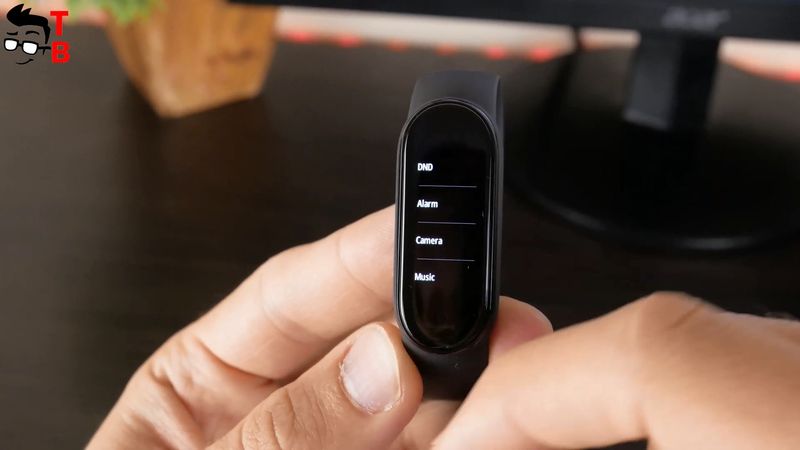 Now, let me show you breathing function and stress monitor. These are new functions for the Mi Band fitness bracelet.
Breathing allows you to relax. First, you select the time, and then just breathe. Follow the animation on the display to inhale and exhale.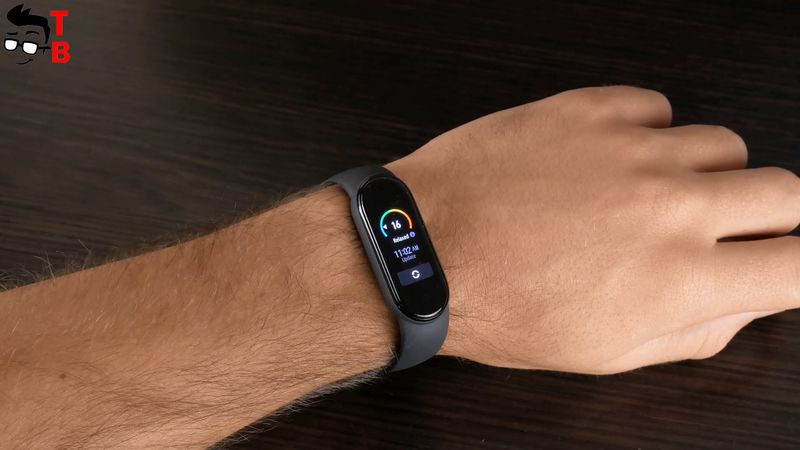 Stress monitor uses the heart rate sensor to measure the stress level. I think, first, you need to measure stress level, and if it is high, then use breathing function.
As you can see, Xiaomi Mi Band 5 doesn't have a blood pressure monitor, although many people were waiting for it.
Application
By the way, if you also have a Chinese version of Xiaomi Mi Band 5, and it is in Chinese when you first power on, then you need to connect fitness bracelet to the smartphone using Mi Fit App, then, go to Profile, choose Mi Smart Band 5, and here go to Language. As you can see, I have only Chinese and English languages.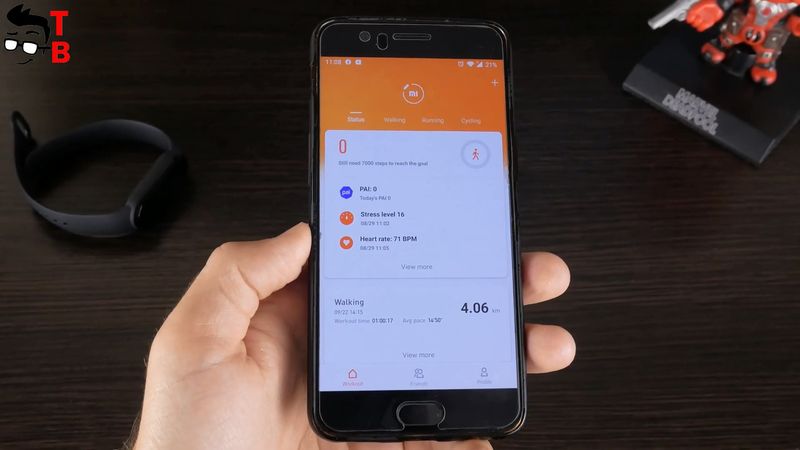 If you want other languages, then, most likely, you need to buy a global version of the fitness tracker.
Among other new functions of Mi Fit App is PAI and stress level on the main screen. These are new functions for Mi Band 5, so Mi Band 4 and previous generations of fitness bracelets don't have PAI and stress level in the app.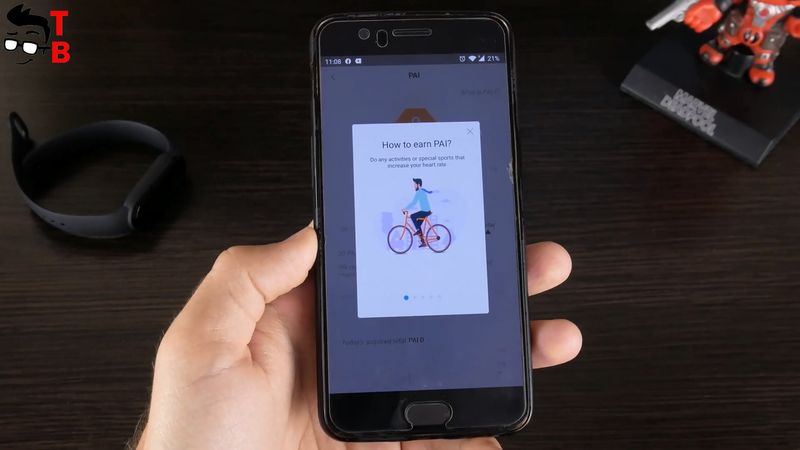 By the way, I promised you to show how to download new watch faces. For that, you need to go to Profile, select Mi Band 5 and go to Store. As you can see, there are many watch faces. Just select one of them, and click sync.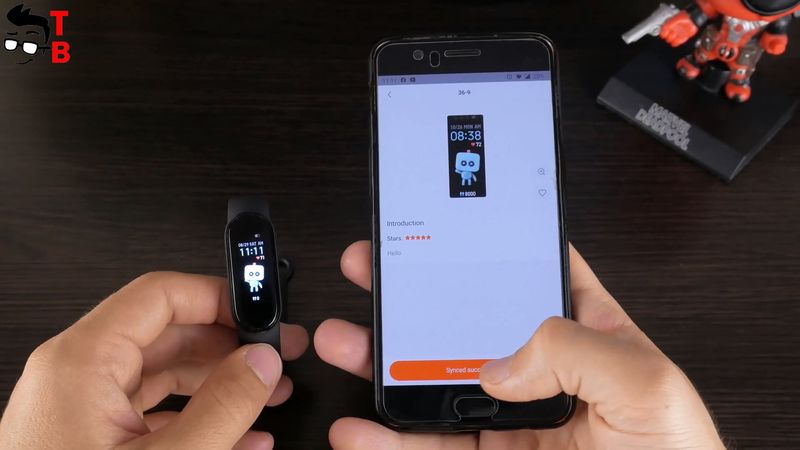 Battery
Talking about the battery life of Xiaomi Mi Band 5, it is the same as Mi Band 4 – about 14 days.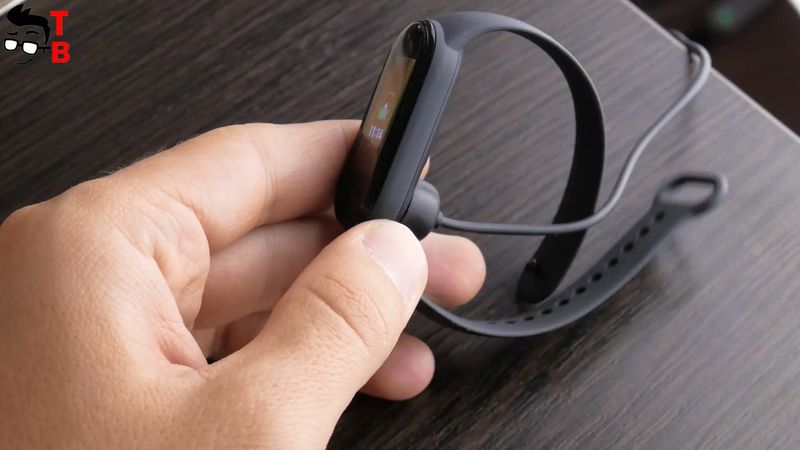 However, the new fitness bracelet has a new charging method. I have already talked about this. Magnetic charging is very convenient.
Conclusion
If you are interested in my opinion, I like Xiaomi Mi Band 5 very much. At first glance, it looks similar to the previous generation, but there are many improvements, such as bigger display, magnetic charging, PAI, stress monitor, breathing function, 11 sports modes.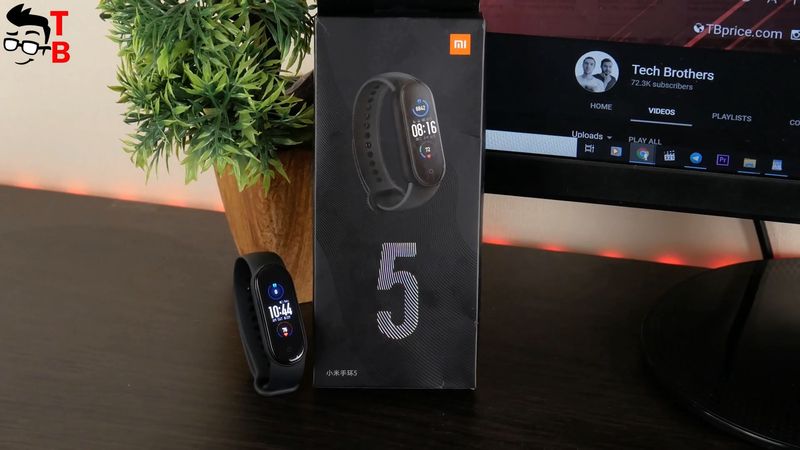 To be honest, I would buy Xiaomi Mi Band 5 only because of magnetic charging. I hated taking the tracker out of the strap in Mi Band 4 when it needed to be charged.