Most likely, you know about Xiaomi presentation, which took place month ago, because the Chinese company introduced the long-awaited series of flagships – Mi 11. Xiaomi has already presented the fitness bracelet Mi Band 6 and new laptops – Mi Laptop Pro 14 and Mi Laptop Pro 15.
However, many people missed the other interesting device that was presented at the same presentation. I am talking about Xiaomi Mi AX9000. This is a new Wi-Fi 6 router.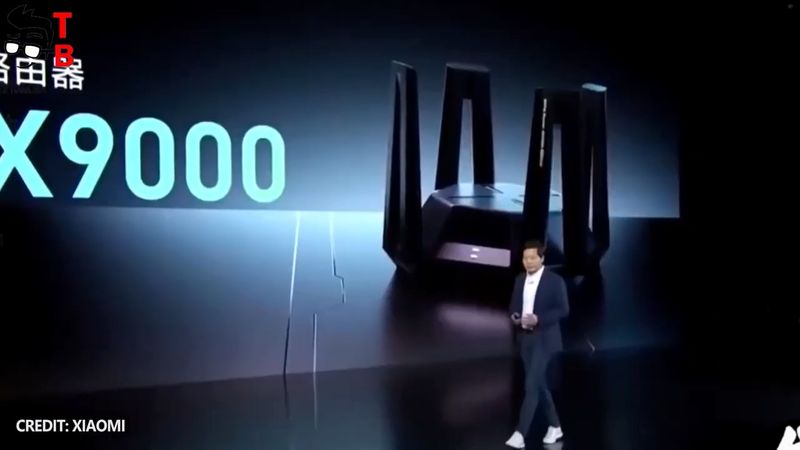 We have already tested Redmi AX5 and Xiaomi AX1800 Wi-Fi 6 routers. The new Xiaomi Mi AX9000 is more expensive than the previous models, but it also looks much different.  Just look at the size of this router. It is really big.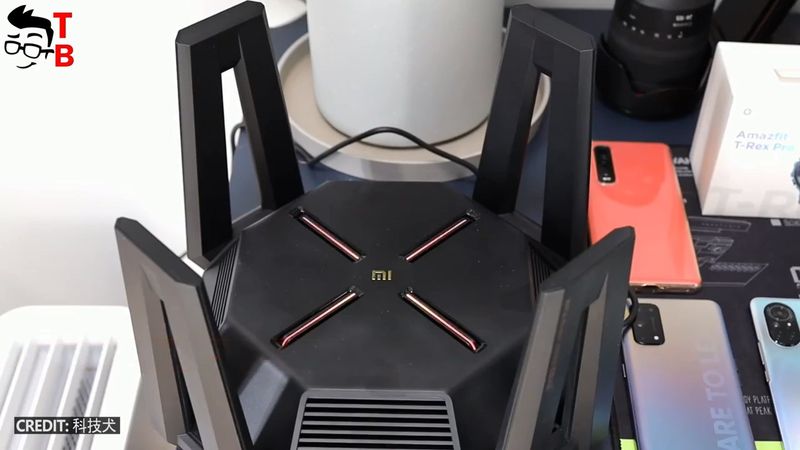 OK, let's talk about the main features of the new Xiaomi Mi AX9000 Wi-Fi 6 router.
Where To Buy Xiaomi Mi AX9000?
Design
As I already said, the new Xiaomi router looks pretty big. Its dimensions are 408 x 133 x 177 mm.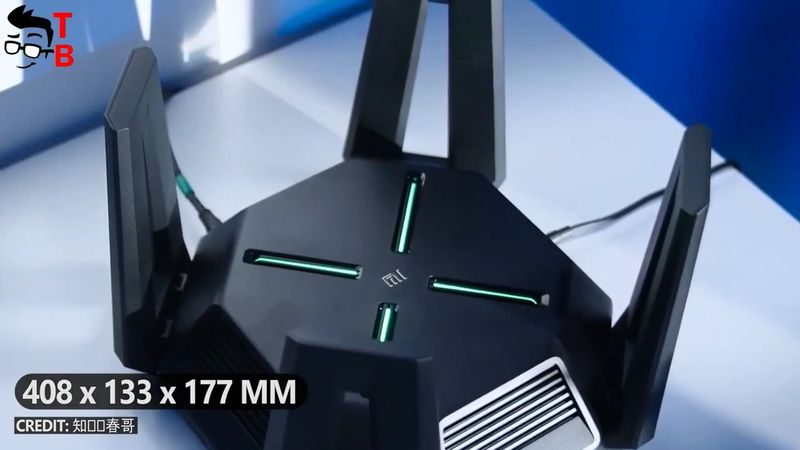 We can see that the Xiaomi Mi AX9000 router has four external antennas. However, the Chinese company says that each external antenna has three internal antennas. In total, Xiaomi new router has 12 antennas. That's very interesting.
The router also has one WLAN port, three LAN ports, and even a USB 3.0 port.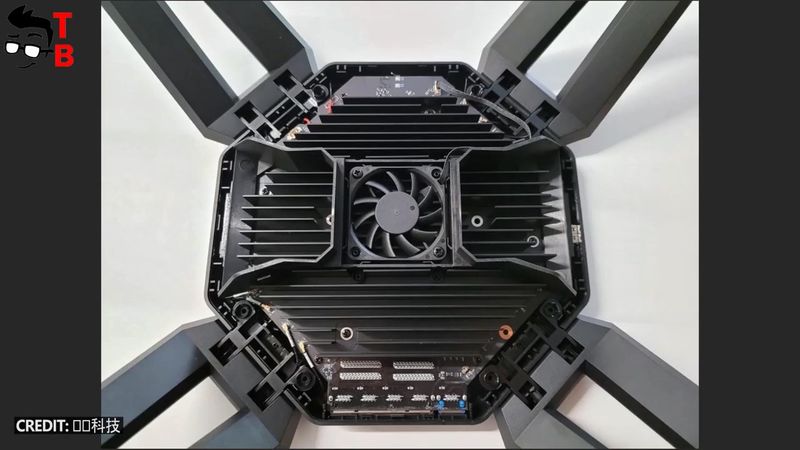 By the way, there is even a built-in fan inside the router for cooling.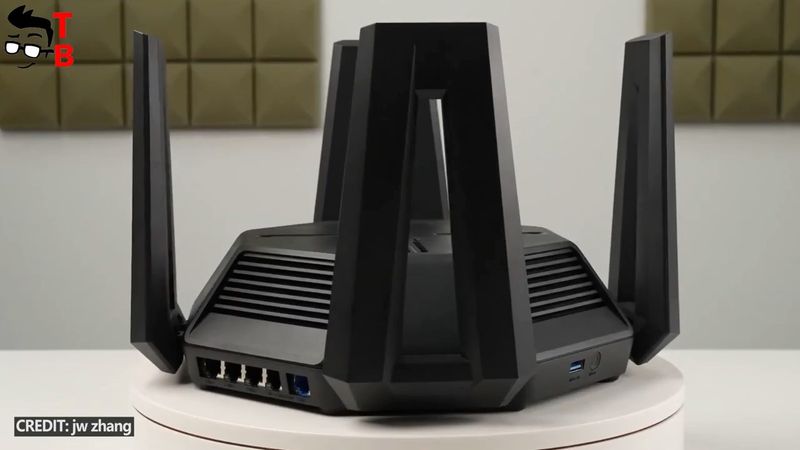 Do you agree that Xiaomi Mi AX9000 looks very unusual?
Features
Besides a very interesting design, it also has powerful hardware. The new Wi-Fi 6 router from Xiaomi is equipped with a Hexa-core Qualcomm processor. The theoretical maximum speed is 9000 megabits per second. Amazing!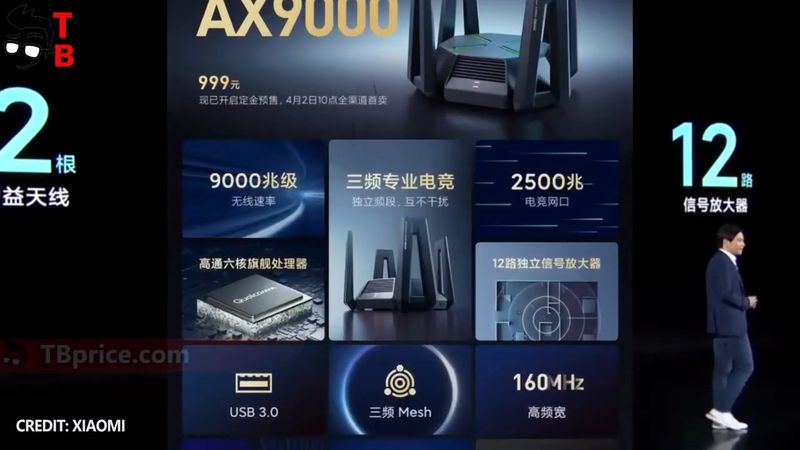 Moreover, Xiaomi Mi AX9000 is a tri-band router, not a dual-band, like many other routers. It has a 2.4GHz band, 5.2GHZ band, and a special 5.8GHz band. The last one is designed for gaming.
The router supports up to 1000 connected devices, MU-MIMO and OFDMA technologies. You can also create a mesh system with up to 10 routers.
Where To Buy Xiaomi Mi AX9000?
Finally, let's talk about the price. You can already buy Xiaomi Mi AX9000 on Aliexpress and other Chinese stores for about $150. I think it is a really good price for such a powerful Wi-Fi 6 router.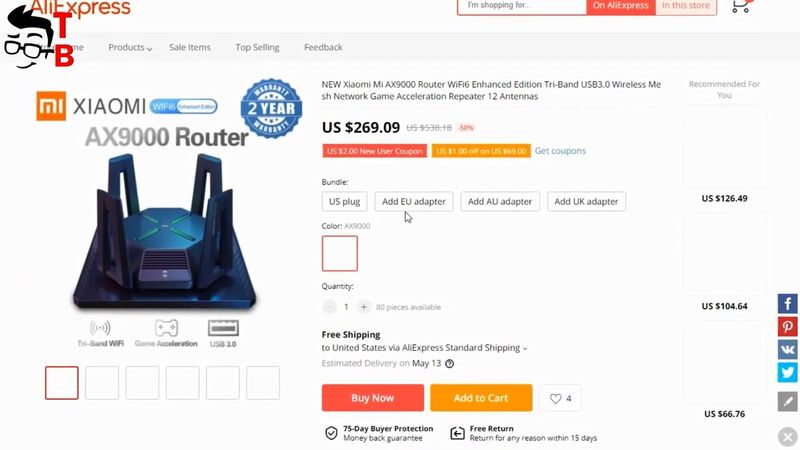 You know, I will try to buy the new Xiaomi AX9000 router, and do a comparison with Xiaomi AX1800. It is also a Wi-Fi 6 router, but it is four times cheaper – about $40. Do you think I would notice the difference?