The next week the Chinese company FIMI will release a new drone called FIMI X8 Mini. There is already a product page on Banggood, so we can see the photos, specifications, features, and even the price of the new drone.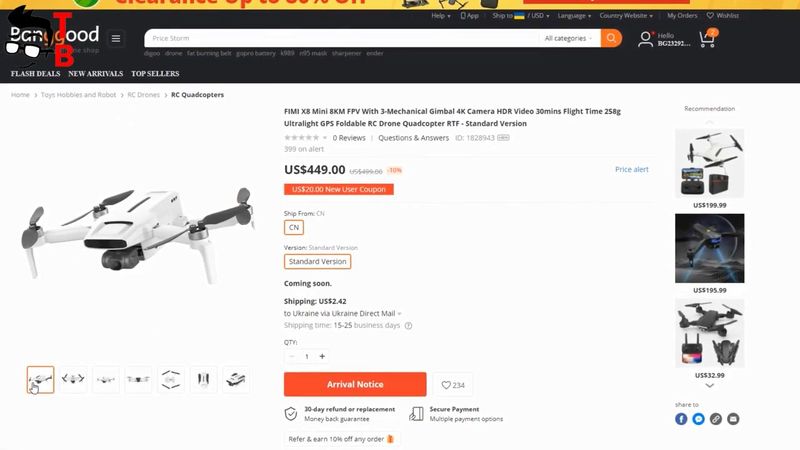 The pre-sale of the new drone FIMI X8 Mini will start on March 31.
Official website: FIMI
Design
The first and perhaps the main difference between FIMI X8 Mini and FIMI X8 SE is the size. The new drone is much more compact and lightweight than the previous model.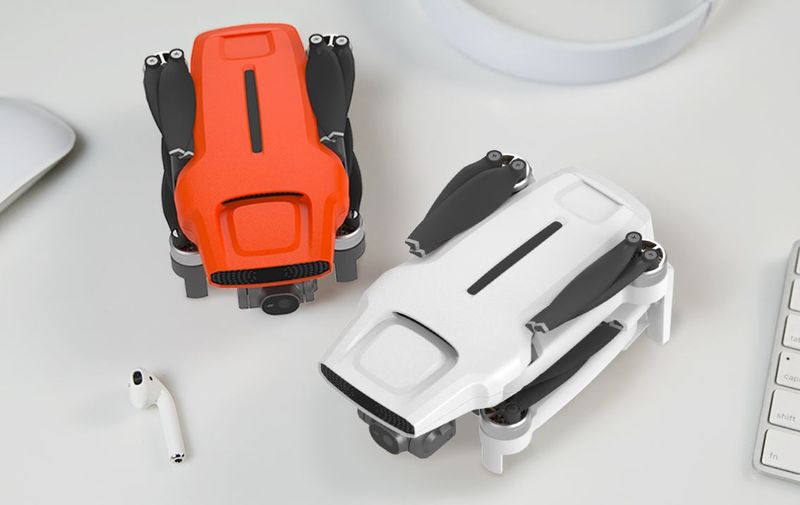 Moreover, it has a folding design. You can easily carry it in one hand or a small bag.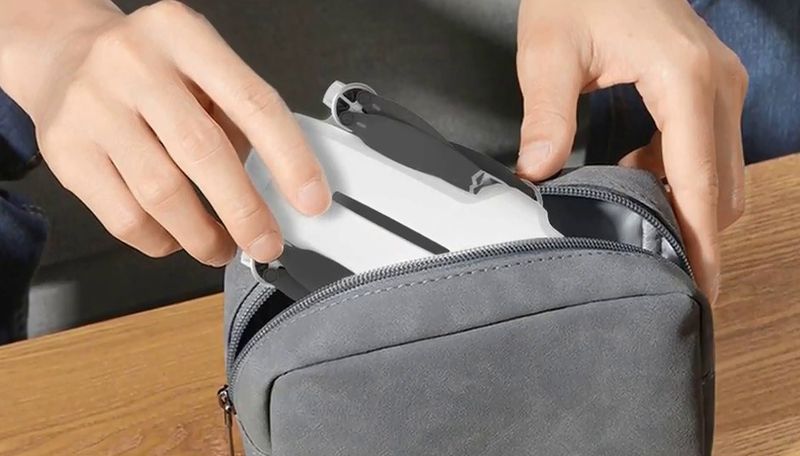 The weight of the new drone with a battery is only 250 grams.

By the way, as you can see, FIMI X8 Mini will have a standard battery and PRO battery. The standard battery has a capacity of 2400mAh, while the Pro version has a 2250mAh battery capacity. To be honest, I don't know why the Pro version has a smaller battery. The Pro battery is supposed to be bigger, isn't it?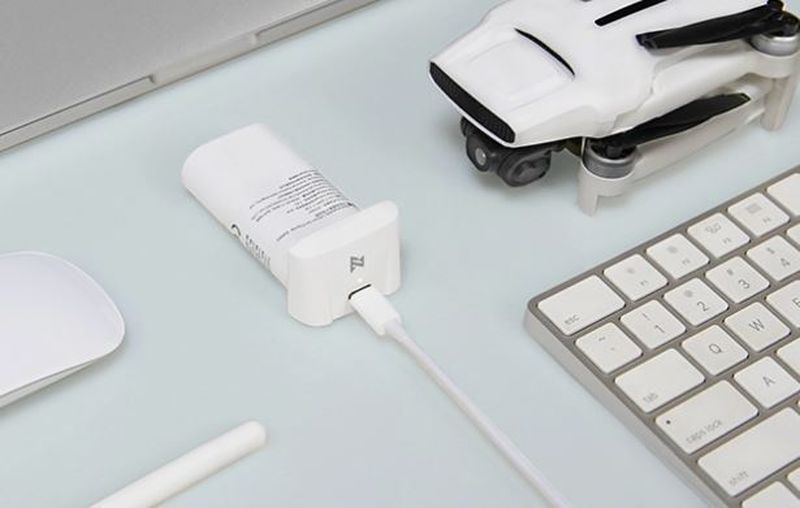 The new drone also has USB Type-C charging port. This is another upgrade compared to the previous drone, which had only microUSB port.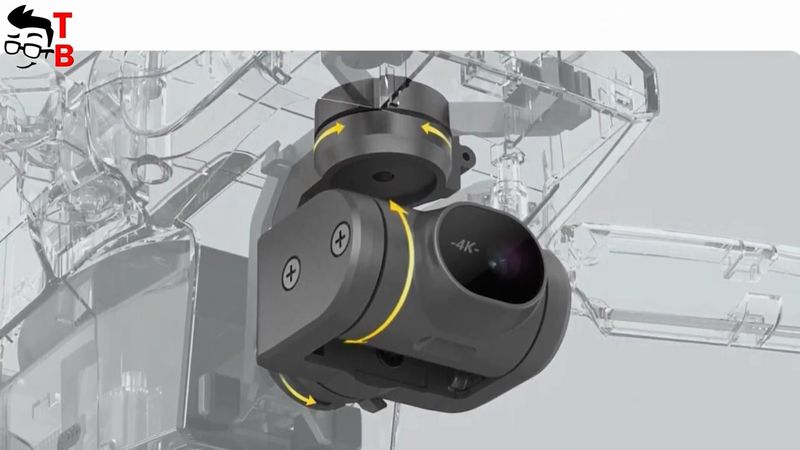 FIMI X8 Mini is equipped with 3-axis mechanical gimbal.
Features
Talking about the main features of the new FIMI drone, it has an 8KM transmission range, 30 minutes of flight time, 4K HDR video, Level 5 Wind Resistance, different smart tracking modes, one-tap shots, time-lapse, panorama, and night shooting.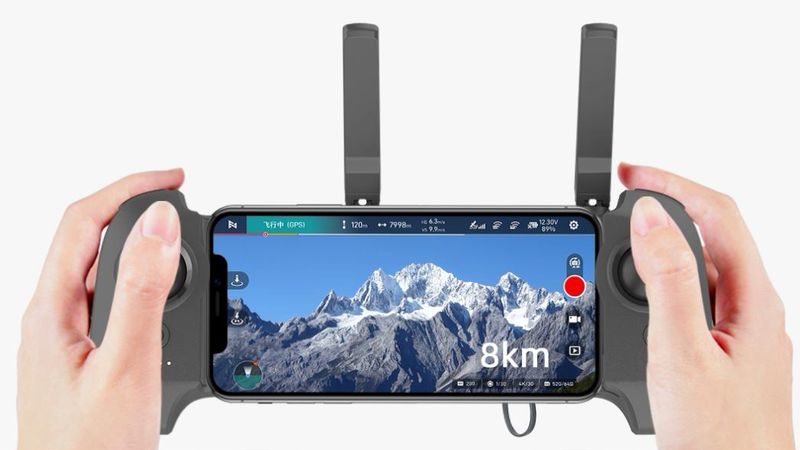 The new drone even has SAR mode. 3X digital zoom, GPS, lightweight, and 8km transmission allows using the drone for search and rescue task.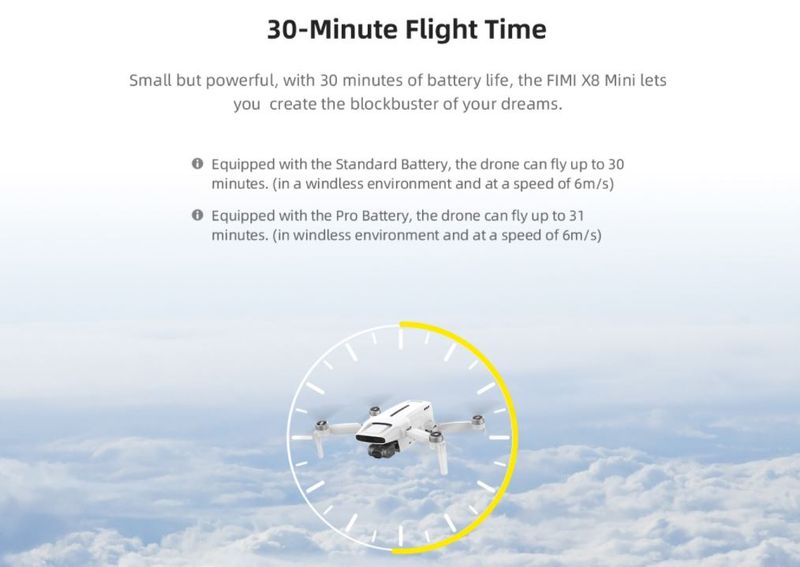 The Chinese company also promises redesigned user interface of the mobile app. It should be more intuitive to use. It's very interesting to check it out!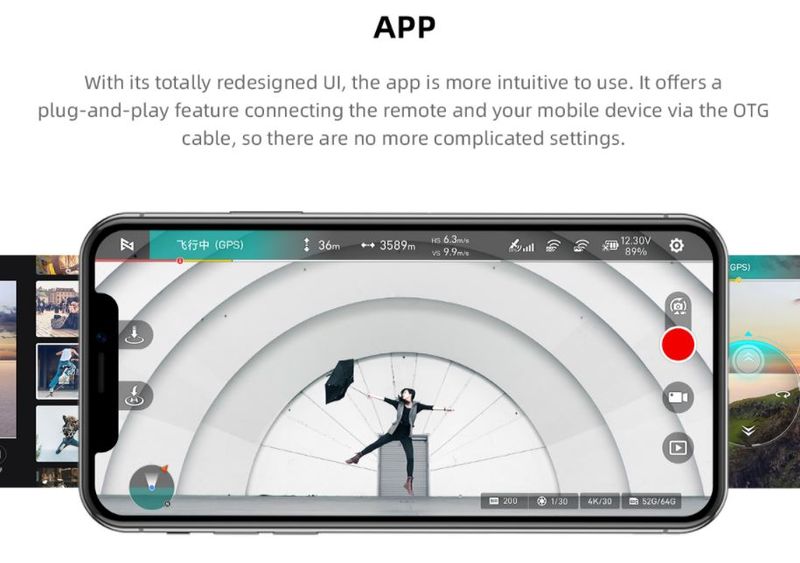 By the way, the maximum speed of the drone is 16 meters per second.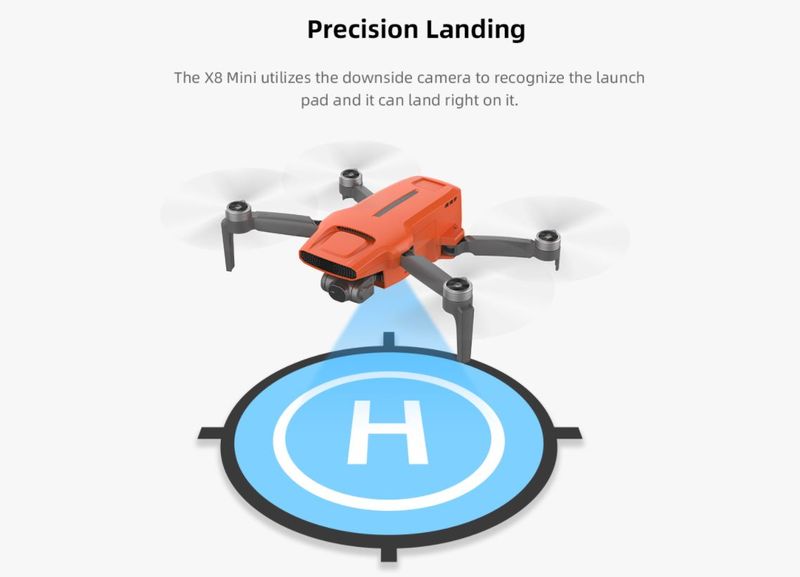 There are also many safety functions, such as return home mode, GPS Real-time tracking, non-fly zone protection, wind warning, and others.
Price and Buy FIMI X8 Mini
So, the new 2021 drone from FIMI looks very interesting. It is more compact and lightweight than FIMI X8 SE, and now it is a competitor to DJI Mini 2.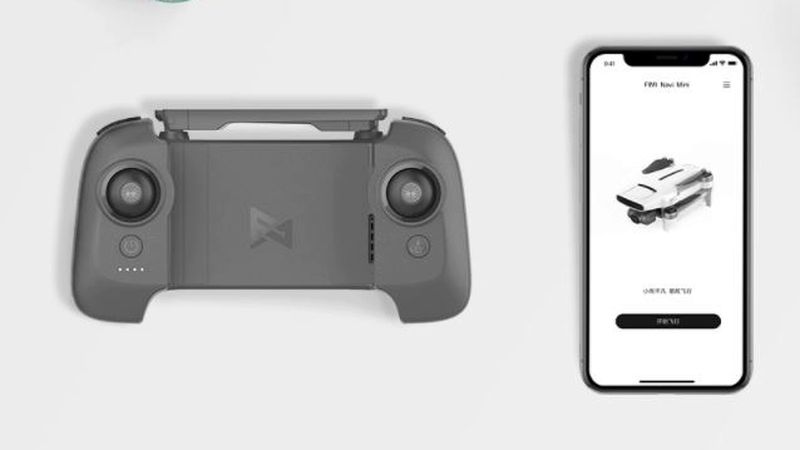 This is only the first article about the main features of the FIMI X8 Mini. The new drone will go on sale on March 31, and we will try to buy it to do an unboxing and full review.