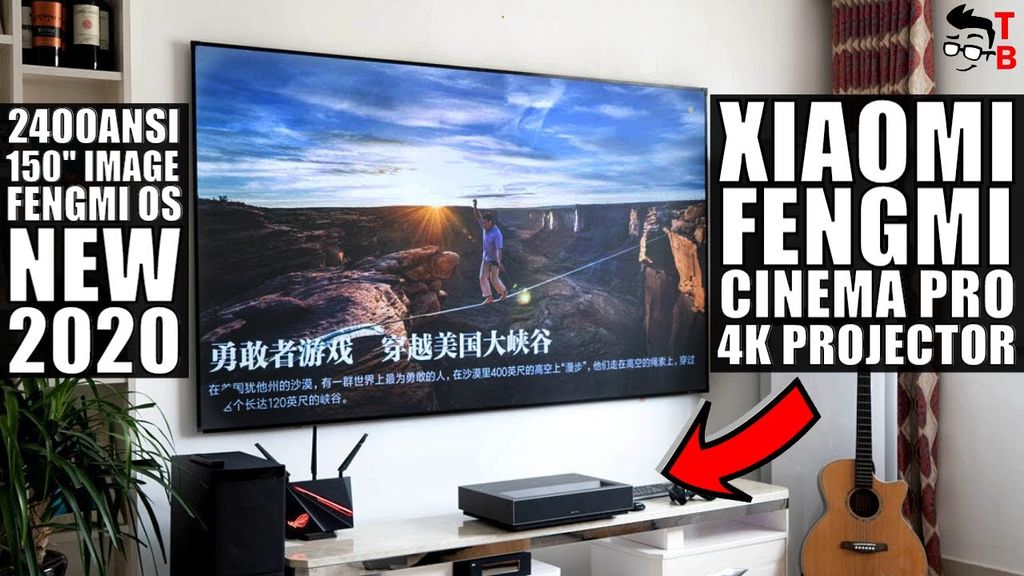 Xiaomi has released the second generation of its popular laser projector. It has the full name of Fengmi Laser Projector TV 4K Cinema Pro.
The brightness of the new version has been increased from 1700 ANSI Lumens to 2400 ANSI Lumens, and the projection size is increased from 100 to 150 inches.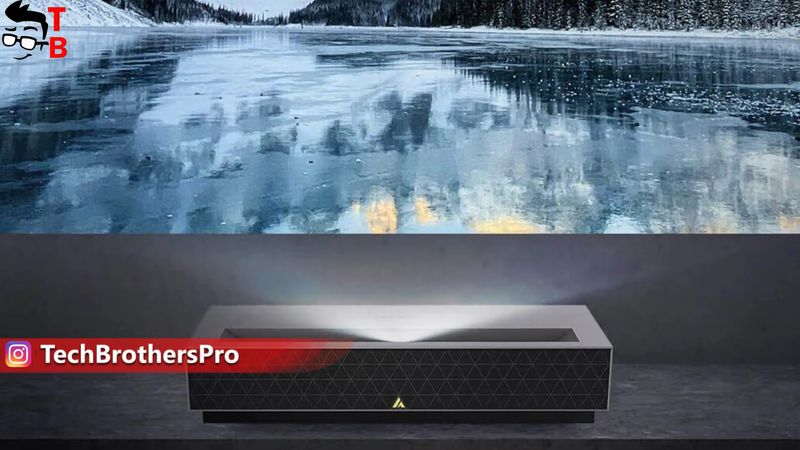 The new projector has many other improvements, so let's talk about them in this article.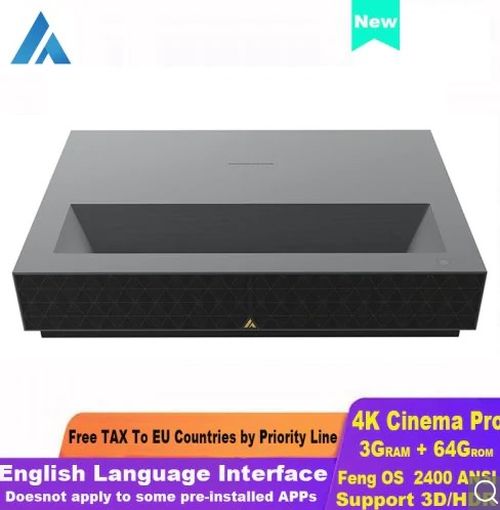 Fengmi Laser Projector TV 4K Cinema Pro - GearBest
Buy it now

Gearbest.com
as of September 1, 2021 3:48 pm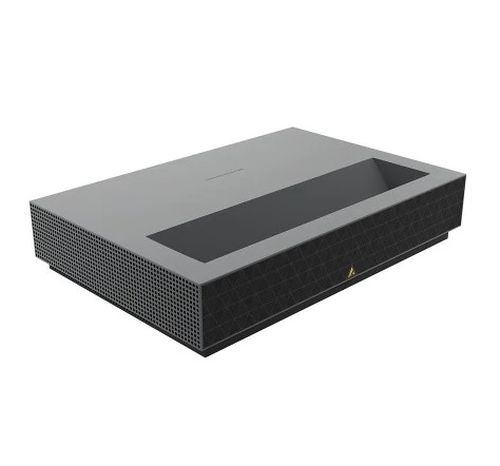 Original Xiaomi Fengmi 4K Cinema Pro Laser Projector TV - Aliexpress
Buy it now

Aliexpress.com
as of September 1, 2021 3:48 pm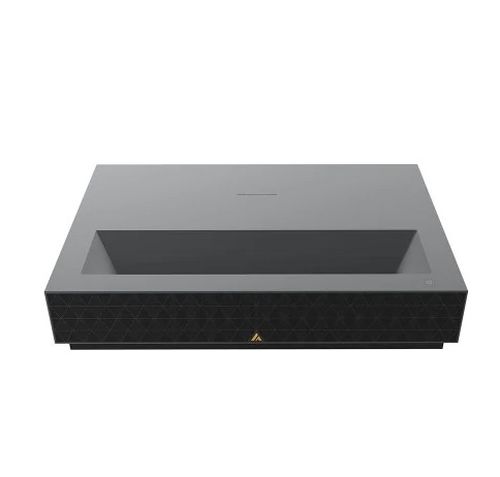 [Newest Version] Fengmi 4K Cinema Pro Laser Projector - Banggood
Buy it now

Banggood.com
as of September 1, 2021 3:48 pm
Design
The new projector from Xiaomi looks similar to the previous version. Fengmi Cinema Pro has the same rectangular body with a lens on the top. By the way, it is a projector with an ultra-short-focus lens. It means that you can place the projector at a distance from 14 to 50 cm from the wall or a special projection screen.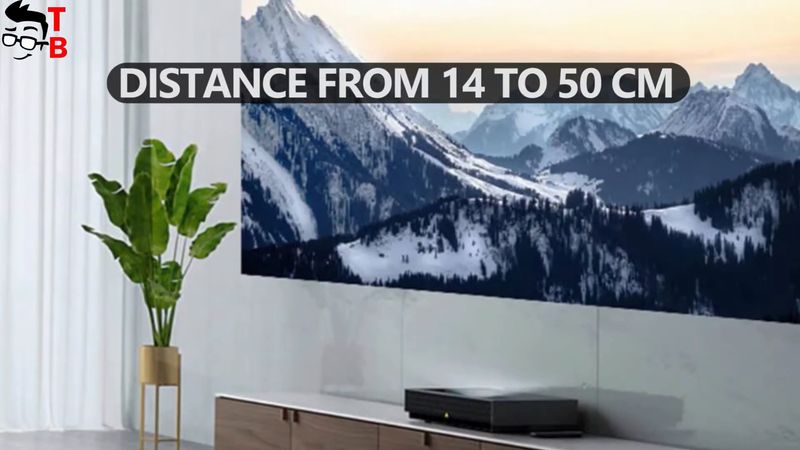 This is one of the main features of projectors with an ultra-short focus lens. You don't need a large room to get 100 inches and even more screen size.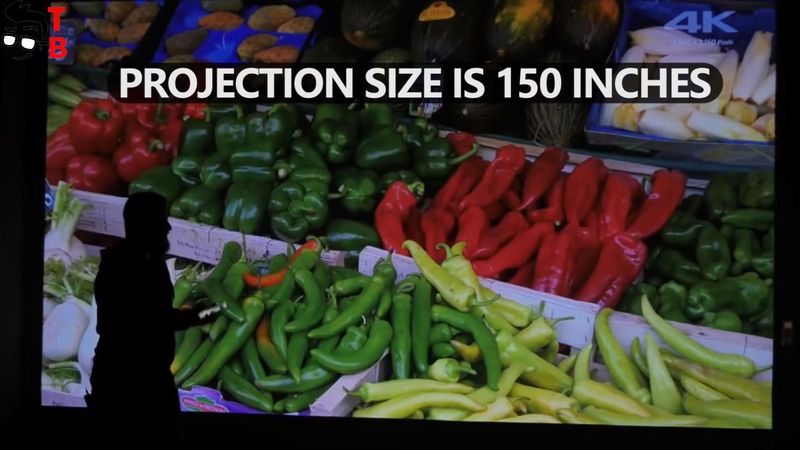 Xiaomi Fengmi Cinema Pro has many connectors on the back, such as power supply, three HDMI ports, USB 2.0, 3.5 mm audio jack, S/PDIF, and Ethernet. You can connect different devices to this projector, for example, laptops, game consoles, or even smartphones.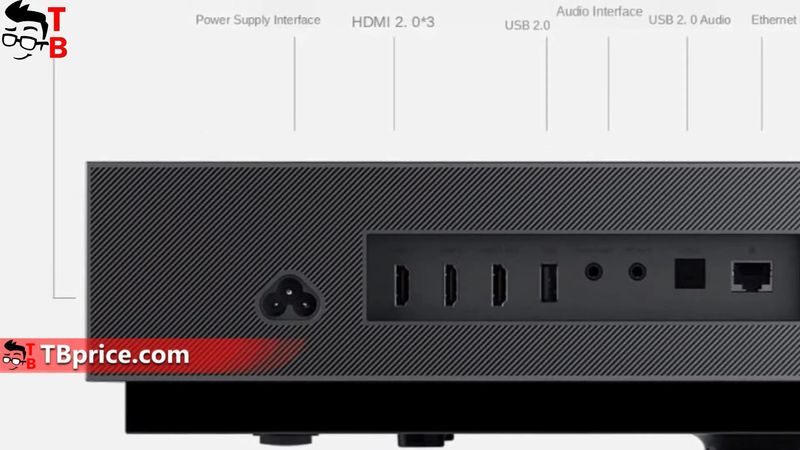 However, the projector has its own operating system, so you can watch videos and play games without connecting any devices to it. We will talk about the operating system a little later.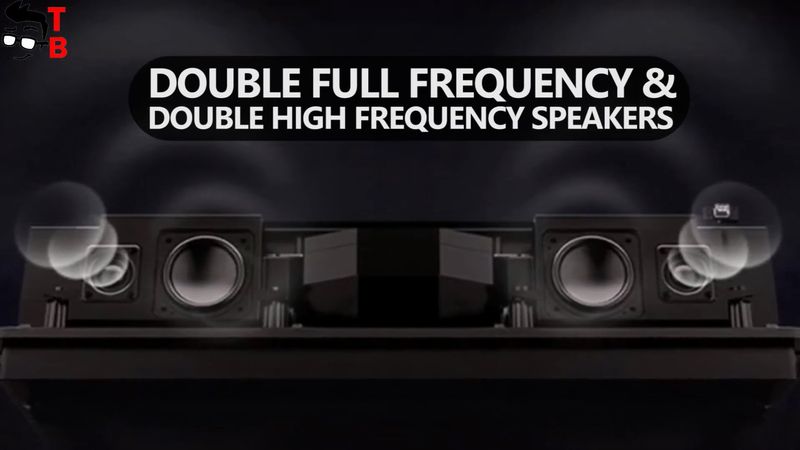 Also, Fengmi 4K Cinema Pro is equipped with double full frequency and double high-frequency speakers. You can even use a projector as Bluetooth speaker – just connect the smartphone to the projector via Bluetooth, and play the music.
Now, let's talk about specifications and features because the main improvements are there.
back to menu ↑
Specifications
Fengmi 4K Cinema Pro has 4K native resolution. Just imagine, that's four times more than Full HD. Also, the new projector has 2400 ANSI Lumens brightness. As I already said, the previous model had only 1700 ANSI Lumens.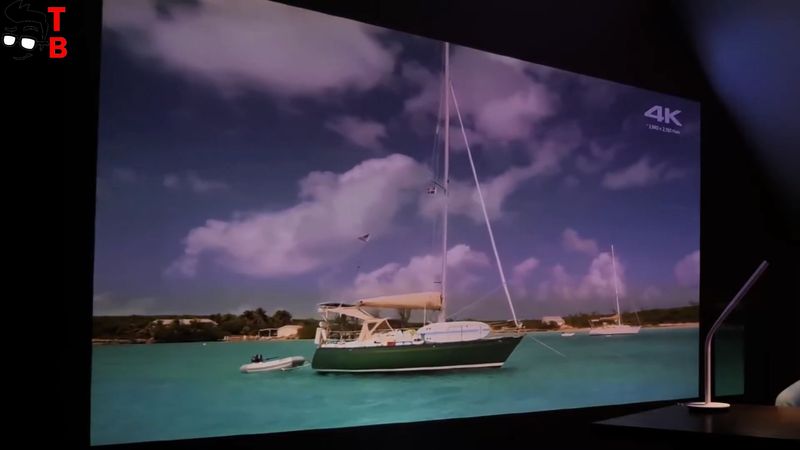 The contrast is 3300:1.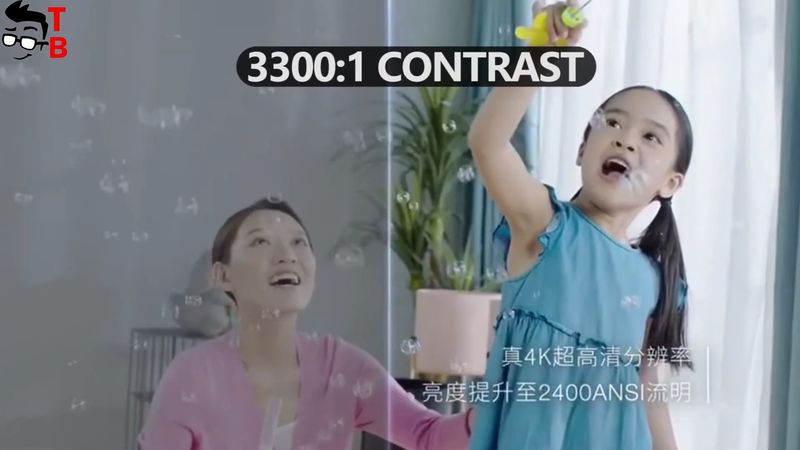 The new projector uses different technologies for better screen quality, such as HDR10, ALPD 3.0, and others.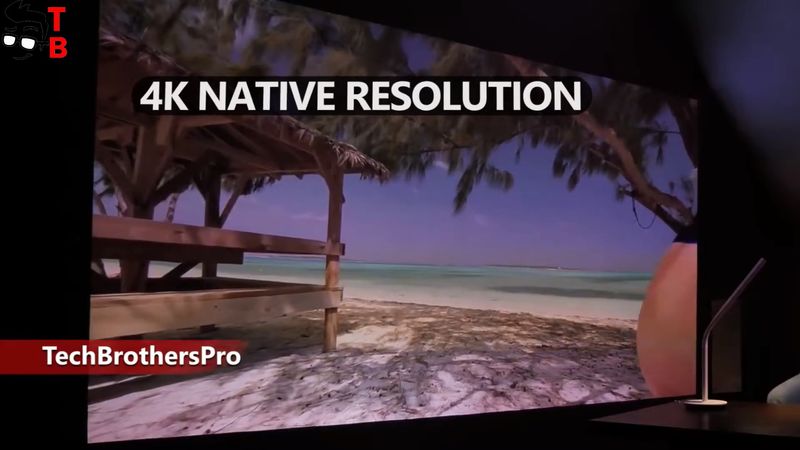 Talking about performance, the PRO version is powered by Amlogic T972 processor. There is also 3GB of RAM and 32GB of internal memory. The manufacturer says that the new projector supports up to 8K videos playback.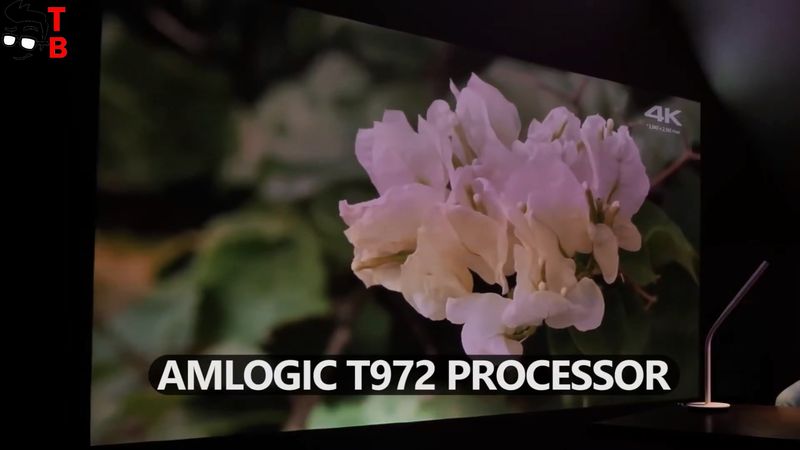 However, I am especially interested in the new Fengmi operating system. As you may know, the previous Xiaomi projectors ran on MIUI TV OS. I don't really like it, because there are many Chinese apps and ads.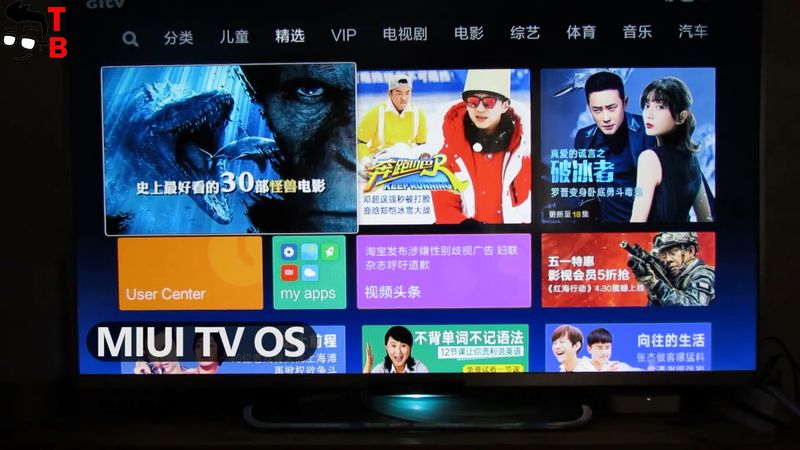 The new Fengmi OS promises no boot ads, quick start, customized homepage, intelligent speech recognition, and other useful functions. I think the user interface of Fengmi OS looks similar to Android TV. That's very good.
back to menu ↑
Price and Buy
So, the main improvements of the new Fengmi Laser Projector TV 4K Cinema Pro from the previous version are the higher brightness, bigger projection size, better chipset, more memory, and the new Fengmi OS.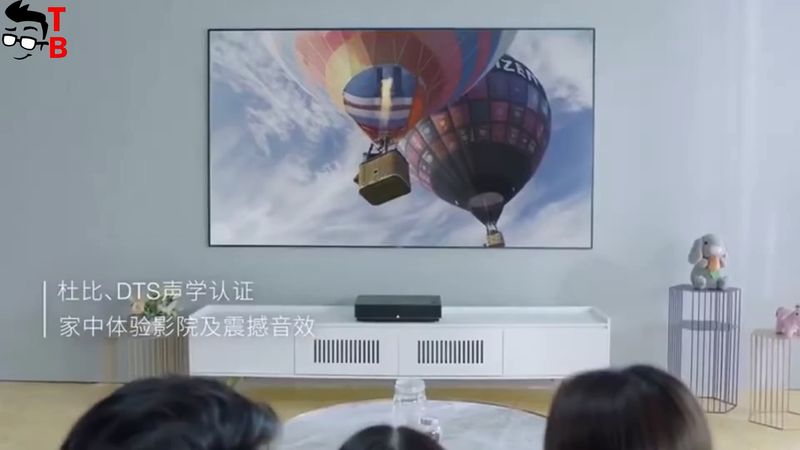 In addition, the price of the new projector is not much higher than the first version. The price in China starts at 1800$, but you can buy it on GearBest, Aliexpress, or Banggood for about $2300.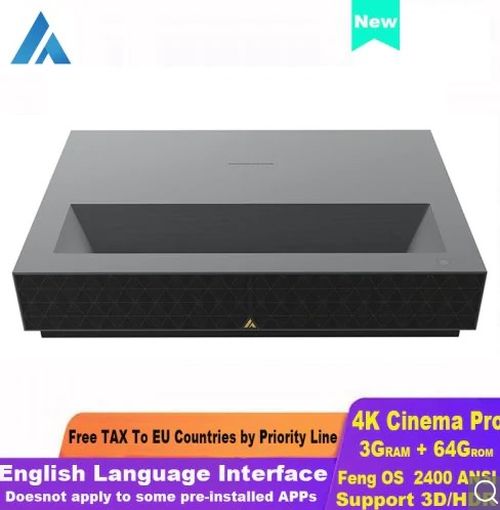 Fengmi Laser Projector TV 4K Cinema Pro - GearBest
Buy it now

Gearbest.com
as of September 1, 2021 3:48 pm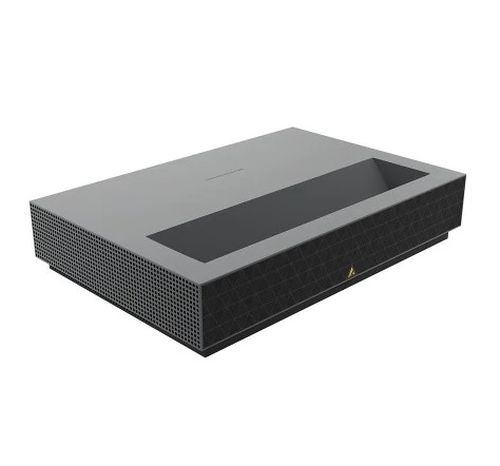 Original Xiaomi Fengmi 4K Cinema Pro Laser Projector TV - Aliexpress
Buy it now

Aliexpress.com
as of September 1, 2021 3:48 pm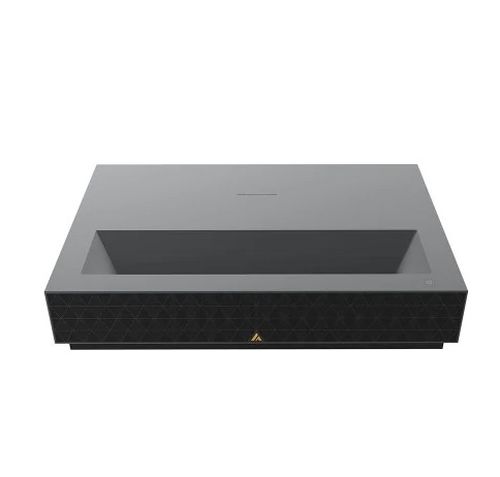 [Newest Version] Fengmi 4K Cinema Pro Laser Projector - Banggood
Buy it now

Banggood.com
as of September 1, 2021 3:48 pm
back to menu ↑
Fengmi Laser Projector TV 4K Cinema Pro Video