Today we have unboxing and review of X16 Handheld Game Video Console. It has 7-inch display and 8GB of storage. It is able to emulate different systems, such as Gameboy Advance, Nintendo and even Play Station. Also, you can use this gadget to listen to music, watch movies and read books.
So, let's start the review with unboxing, and then talk about main features and play some games.
Where to buy X16 Handheld Game Video Console?
[wpsm_offerbox button_link="http://bit.ly/2R4QaAi" button_text="Buy it now" price="$45.99″ price_old="$59.99″ title="X16 Handheld Video Game Console" description="Support TF Card / 7 Inches Screen / 8GB / Up to 29 Languages / Picture Viewing / Video Watching / Music Listening / E-book Reading / Picture Taking / Connecting External Devices / Designed For GBA NES Games" thumb="http://www.tbprice.com/wp-content/uploads/2019/01/x16-handheld-game-video-console-review-tbprice.com-14.jpg" logo_thumb="http://www.tbprice.com/wp-content/uploads/2018/05/tomtop.png" ]
Unboxing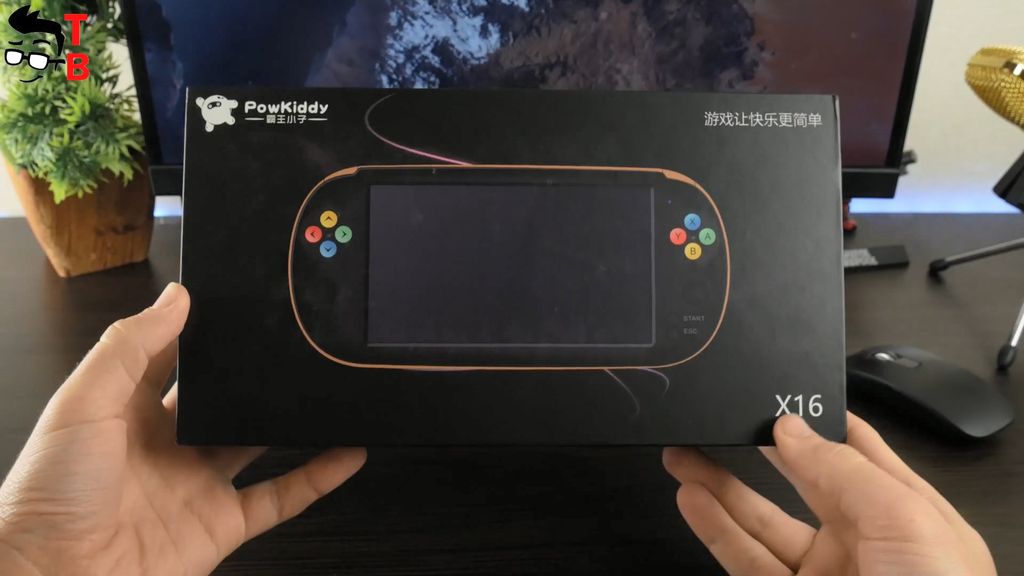 The device comes in a simple black box. There is no logos or other inscriptions. Inside the box you will find X16 Handheld Game Console, earphones, USB cable and user manual in English.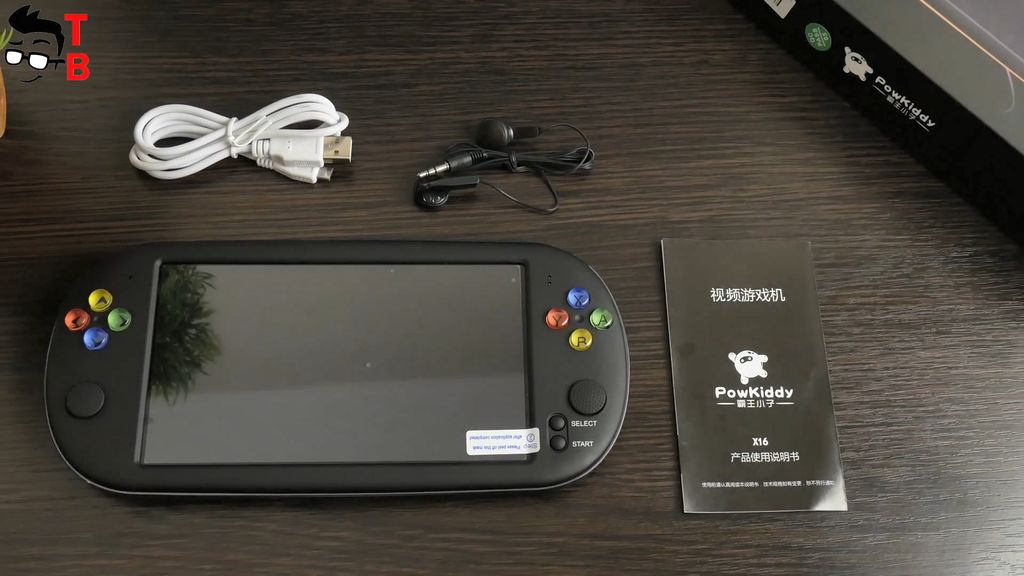 That's all! I am very surprised that it has earphones in the package.
Design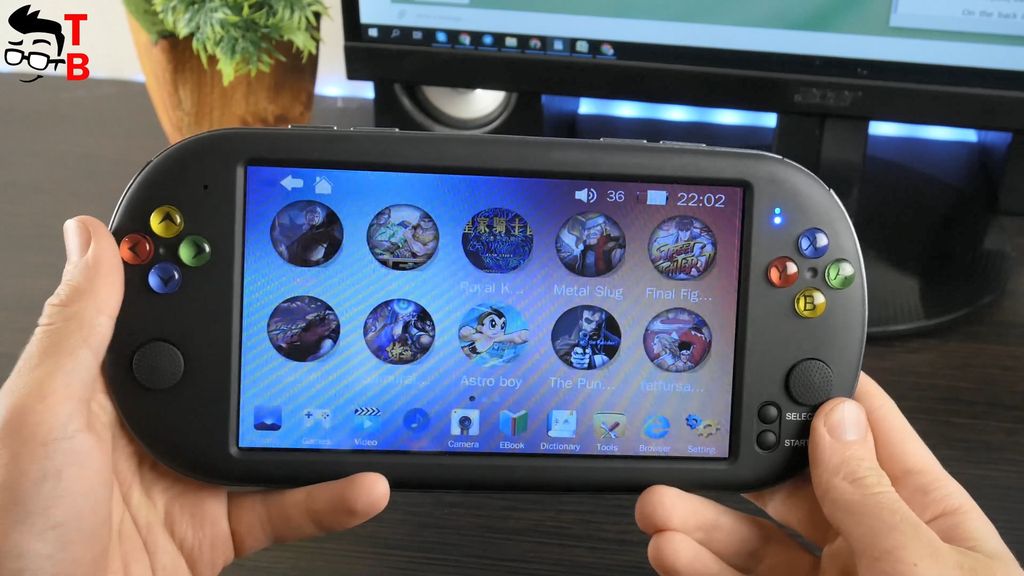 Talking about design, X16 Handheld Game Video Console is one of the biggest handheld game systems I've ever seen. It has big 7-inch display. For example, Nintendo Switch has 6.2-inch display, while PSP is only 4.3 inches. The dimensions of this gadget are 24 by 11 by 1.5 cm. The weight is about 280 grams.
The game console is made of plastic, but the rear panel has nice rubber coating, so it is easy to grip.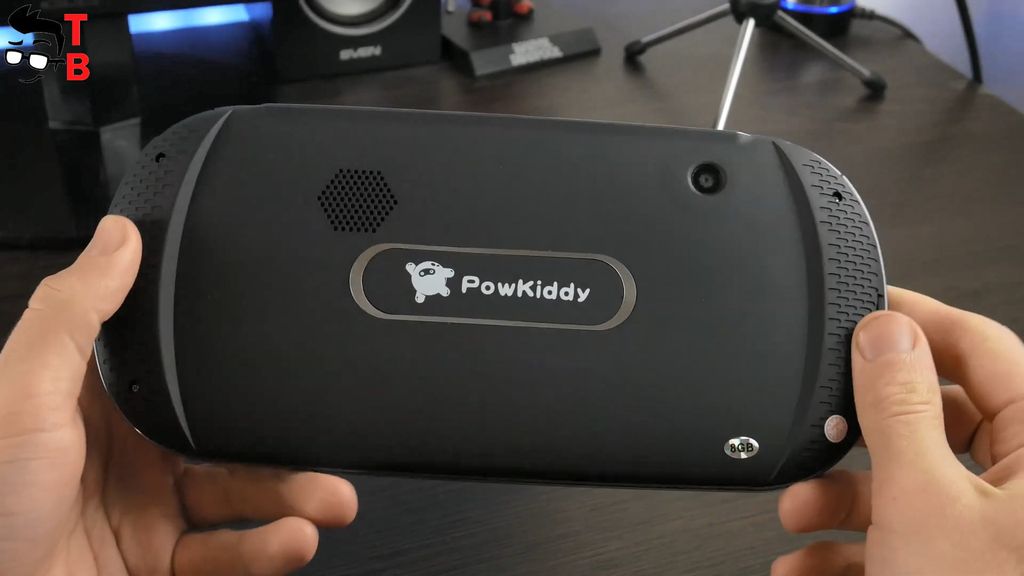 On the front side, you can see directional pad, as well as functions buttons, such as A, B, X, Y. Also there are left and right rockers. Under the right stick are select and start buttons.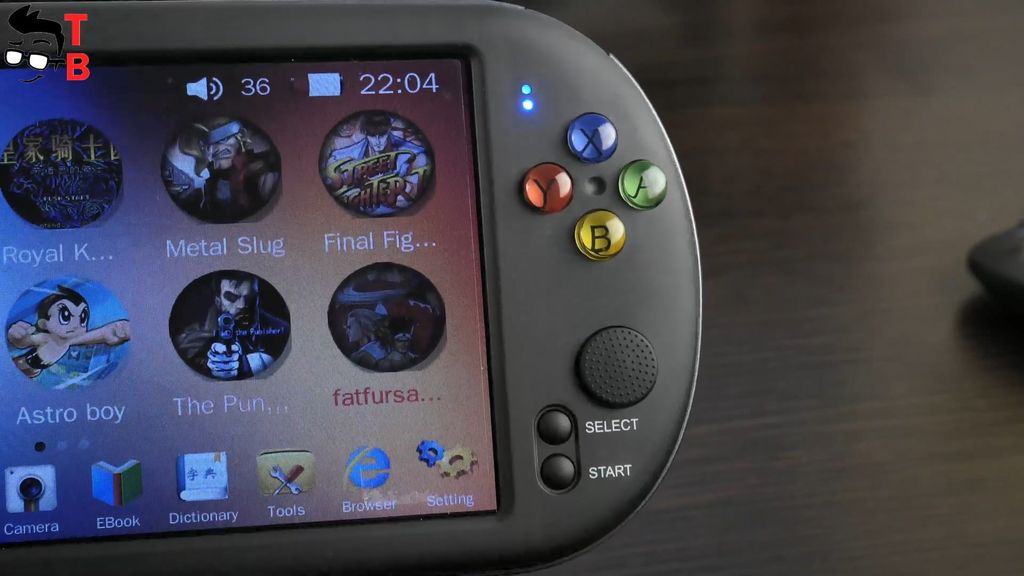 On the top, there are another select and start buttons, next to the shoulder buttons.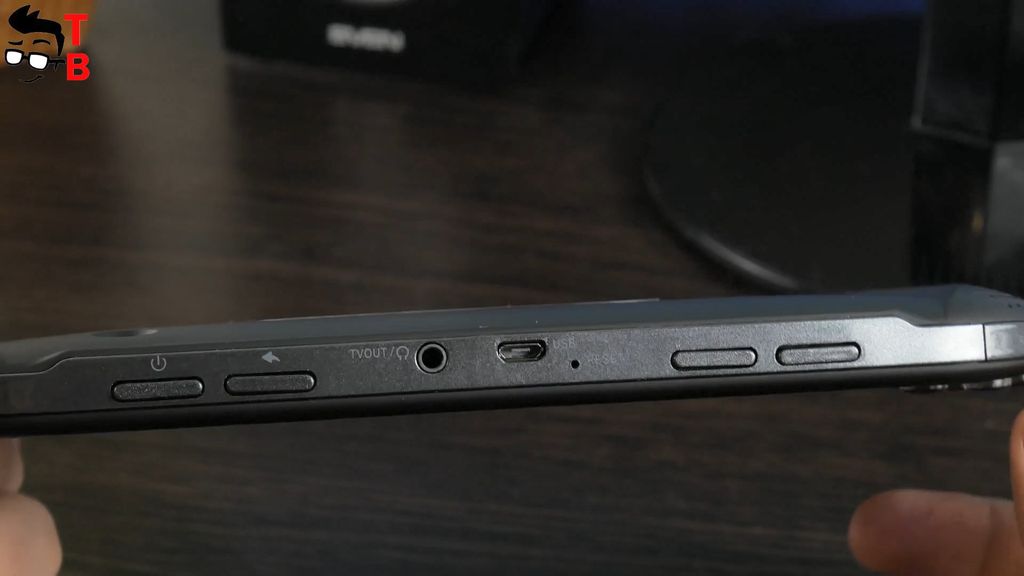 Here you can find volume rocker, microUSB port for charging, 3.5 mm audio jack, back and power buttons.
On the back is speaker, camera and company logo. By the way, X16 Handheld Game Video Console supports microSD memory cards up to 32GB. The slot is located on the left side.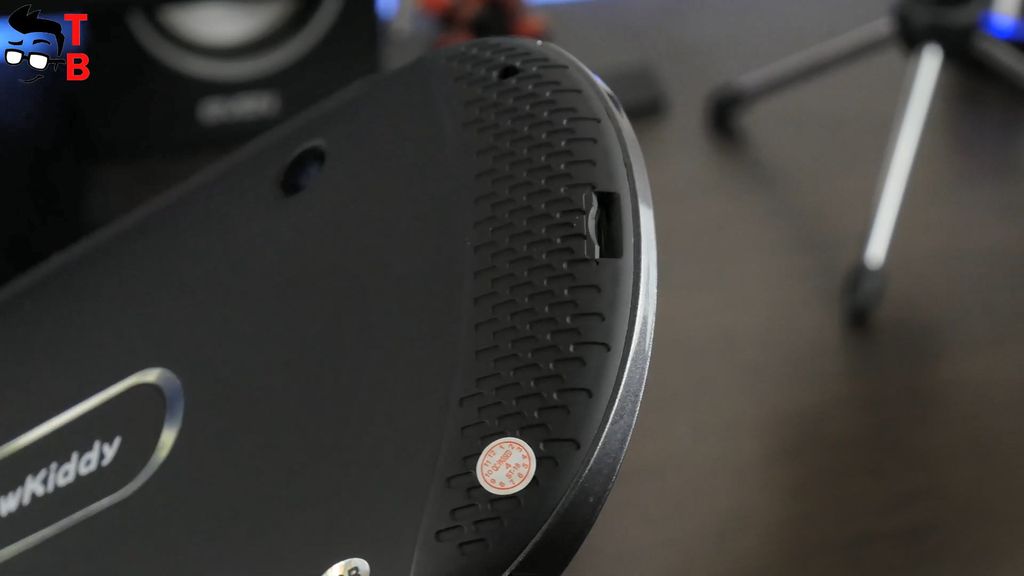 Yes, this gadget is bigger and heavier than regular smartphone, but it is very comfortable to hold in hands. The weight is almost not noticeable during long gameplays.
Now, let's turn X16 Handheld Game Video Console on and review its main functions.
Menu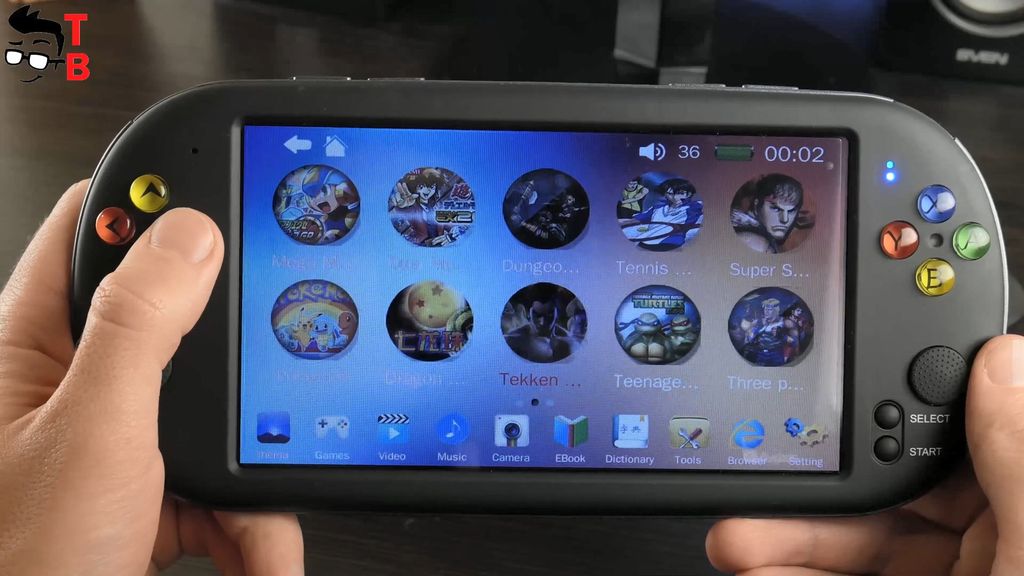 Here is the main screen of game console. There are 30 main games, such as Tekken, Teenage Turtles, Pokemon, etc. On the top, you can see time, battery level and sound mode.
On the bottom are other options: Theme, Games, Video, Music, Camera, EBook, Dictionary, Tools, Browser and settings.
The games menu offers to choose internal memory or external memory. As you can see, there are 80 built-in games. If 80 games is not enough for you, you can download more games on microSD memory card. Also you can download massive games thorough PC and USB port.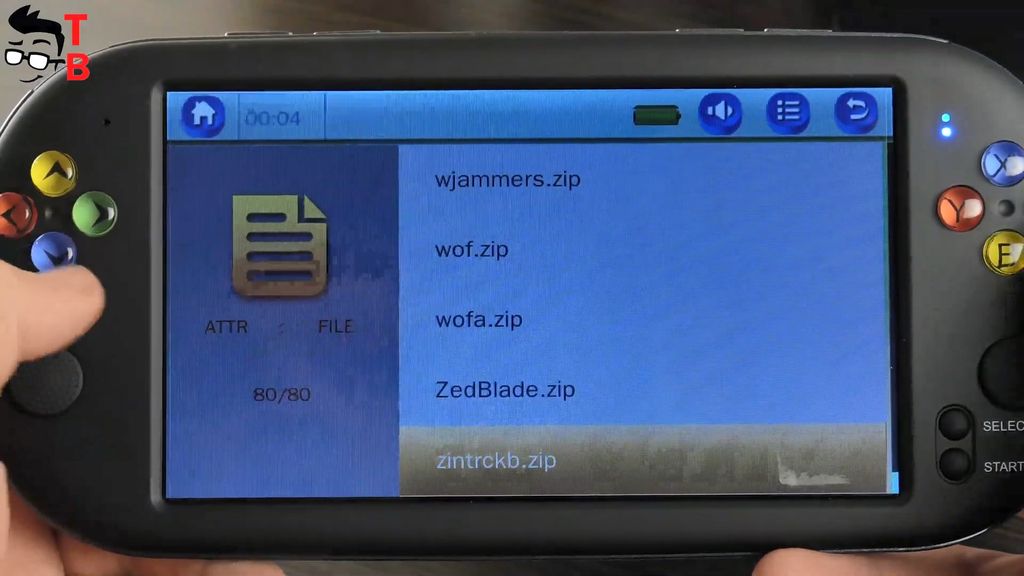 There is Video and Music menus. You can download video or audio files on internal memory, or use microSD memory card.
Here is the camera. I didn't find information about camera sensor, but the image quality is pretty weak. Most likely, it is 1 or 2MP sensor. What else did you expect from $50 device?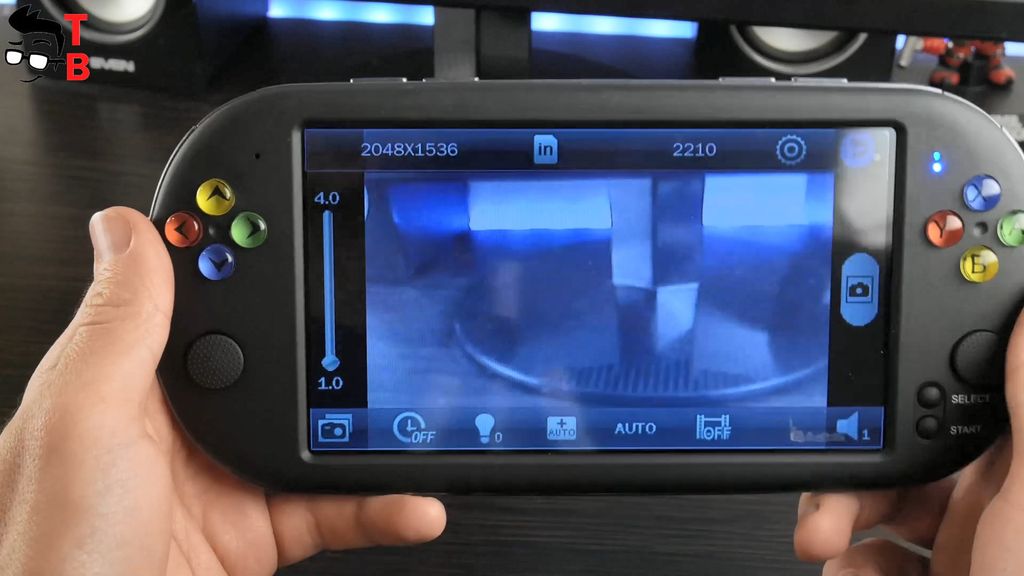 Tools menu has stopwatch, recorder, calculator, calendar and DV.
There is Browser, but it is not internet browser, but file browser. You can browse content on internal memory and microSD card.
The Settings menu allows to change display brightness, power saving mode, date and time, language, TV-OUT, and others.
So, it's time to play some games.
Games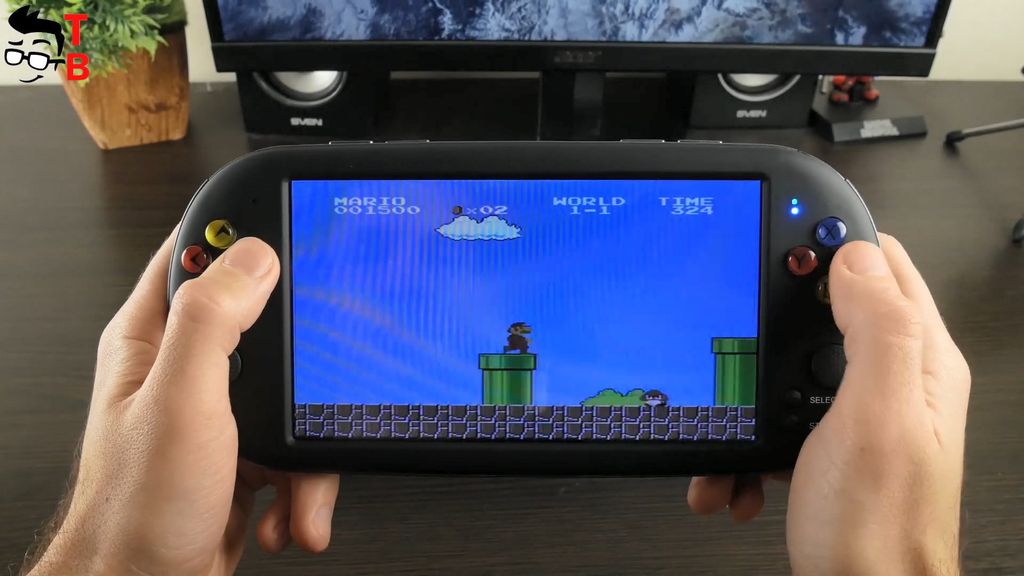 As I already said, X16 Handheld Game Video Console has games from different platforms, such as Gameboy, Nintendo, PlayStation. The performance of Gameboy and Nintendo games are very good. I didn't notice any issues.
By the way, the sound is pretty good. Of course, it is not the best quality, but good for $50 device.
The screen quality is also nice. The colors are great, and viewing angles are acceptable. There is an option in settings menu to change the screen size. You can choose scale, full screen or original size. It is better to choose full screen, because the original size makes the screen very small.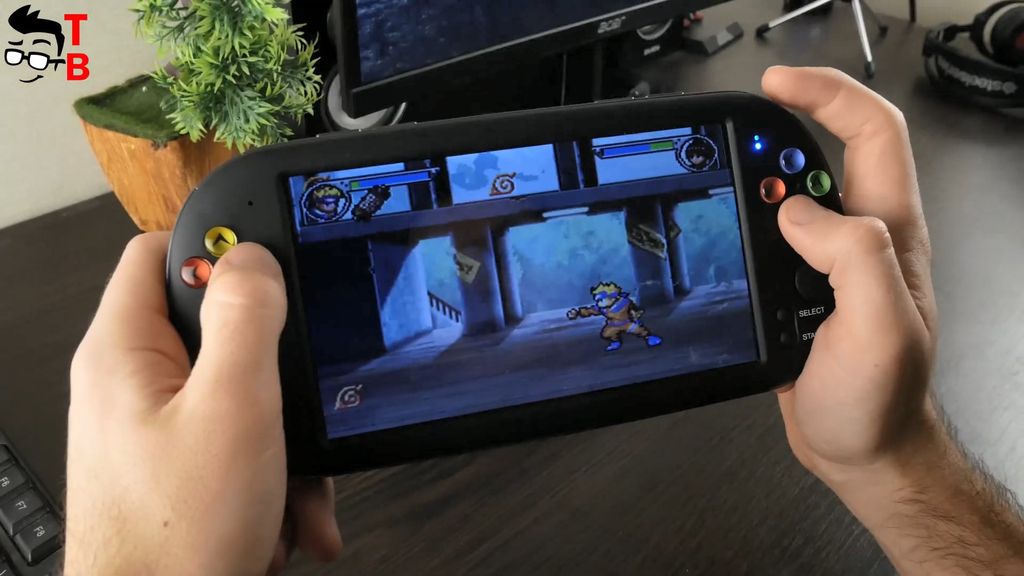 Another interesting feature is save game. There are five slots to save the game progress.
As you can see, until now the games run very well. However, Play Station games have low frame rate. For example, here is Crash Bandicoot. You can play it, but expect these delays.
Conclusion
So, it was unboxing and review of X16 Handheld Game Video Console. It has very strange name, do you agree? Anyway, it is one of the best budget handheld game consoles. For only $50, you will get retro game console with Nintendo, Gameboy, PlayStation, and other games. 7-inch screen is one of the biggest you can get for this money. The screen and sound quality are good.
You can use this gadget for not only games, but also watching movies or listening to music. There is 3.5 mm audio jack, and even earphones in the package.
Where to buy X16 Handheld Game Video Console?
[wpsm_offerbox button_link="http://bit.ly/2R4QaAi" button_text="Buy it now" price="$45.99″ price_old="$59.99″ title="X16 Handheld Video Game Console" description="Support TF Card / 7 Inches Screen / 8GB / Up to 29 Languages / Picture Viewing / Video Watching / Music Listening / E-book Reading / Picture Taking / Connecting External Devices / Designed For GBA NES Games" thumb="http://www.tbprice.com/wp-content/uploads/2019/01/x16-handheld-game-video-console-review-tbprice.com-14.jpg" logo_thumb="http://www.tbprice.com/wp-content/uploads/2018/05/tomtop.png" ]
X16 Handheld Game Video Video Review