In this article, I want to tell you about the new brand X-Sense. A company representative contacted us to test their new product. This is an outdoor security camera.
Actually, X-Sense Company has many products for home security, such as smoke detectors, carbon monoxide detectors, and even smart home security systems with motion sensors, remote control, and base station.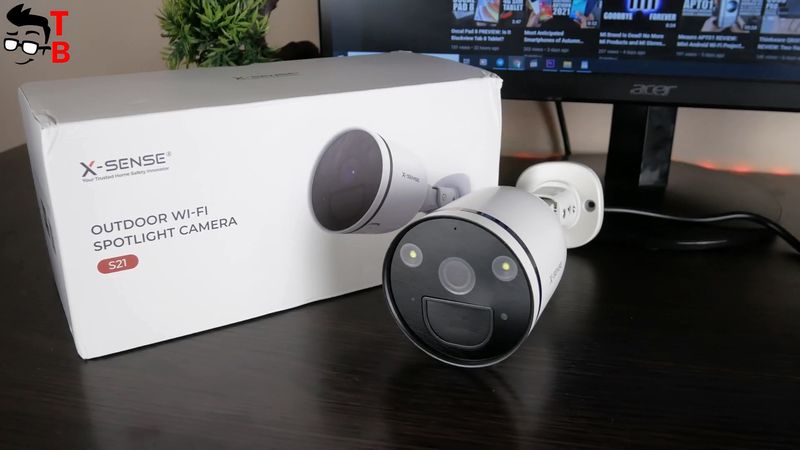 My camera has a model name S21. Its main features are a 4MP sensor, 2K video resolution, dual-band Wi-Fi, color night vision, motion-activated lights, and many others.
The price of X-Sense S21 security camera is only $49. There is also a 10% off coupon code on the official website.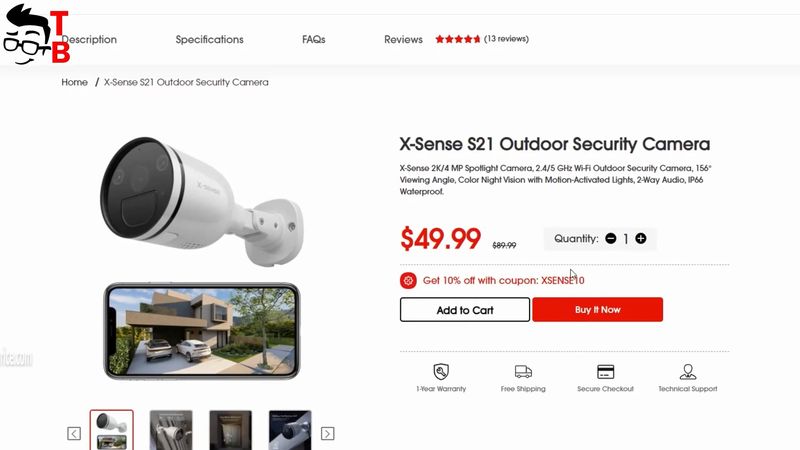 OK, let's do an unboxing and a full review of the new security camera.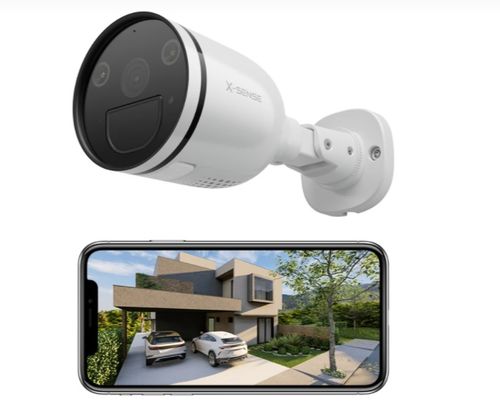 X-Sense S21 2K Outdoor Spotlight Camera - Amazon
as of September 10, 2023 10:57 pm
Unboxing
We can see the main features of X-Sense S21 security camera on the box.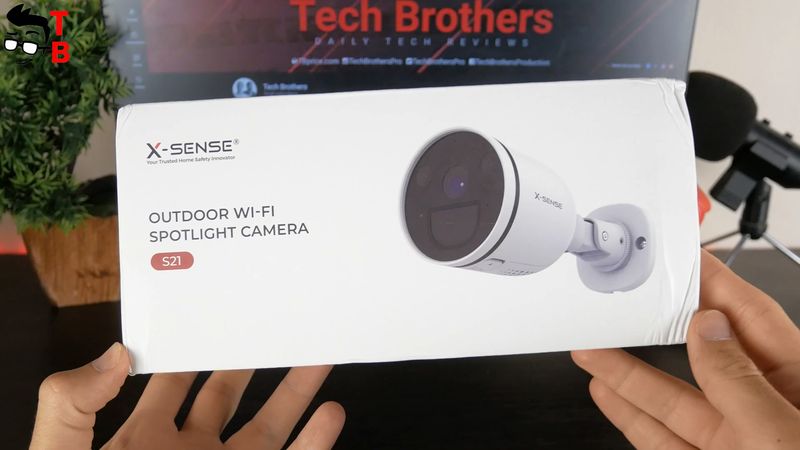 I have already told you about some of them, and we will talk about the other features later in this article.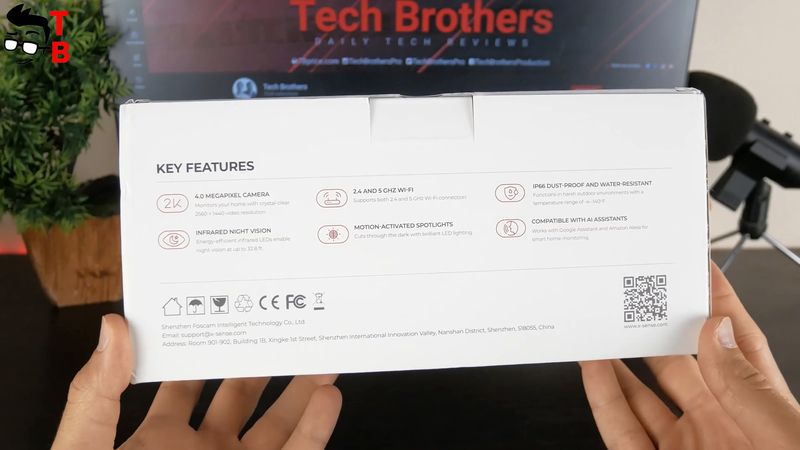 Inside the box, we have a camera itself, power adapter, Ethernet cable and Ethernet port waterproof kit, screw kit, and user manual with a warning sticker.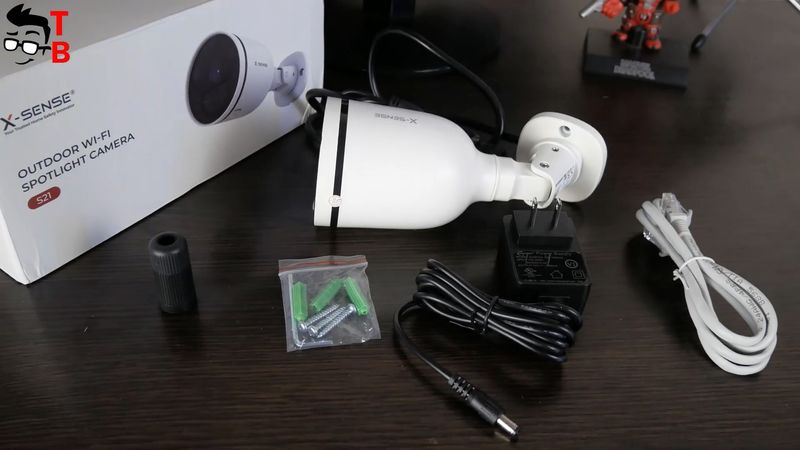 Design
First of all, X-Sense S21 is an outdoor security camera, so it is waterproof by IP66 standard.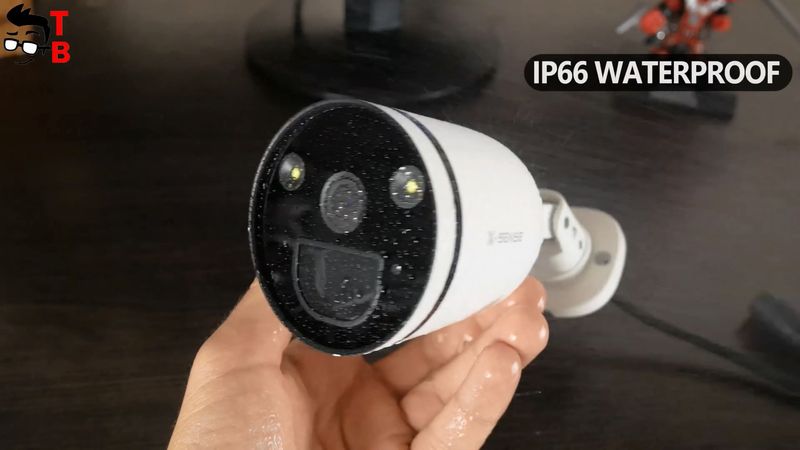 The camera is not afraid of rain and high or low temperatures. However, if you will be using an Ethernet cable instead of Wi-Fi, then don't forget to use the special waterproof kit for the Ethernet port.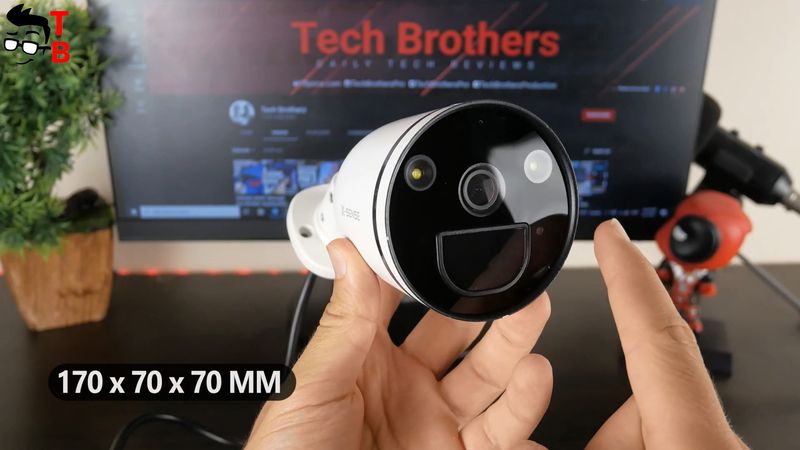 The size of X-Sense S21 camera is 170 by 70 by 70 mm.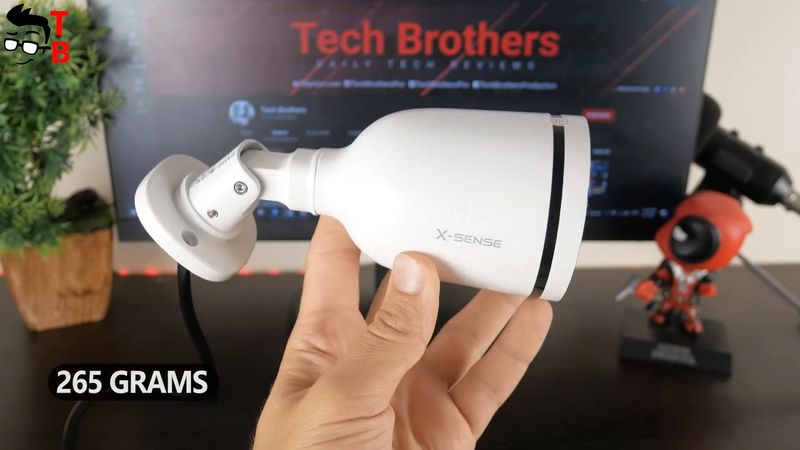 The weight is 265 grams.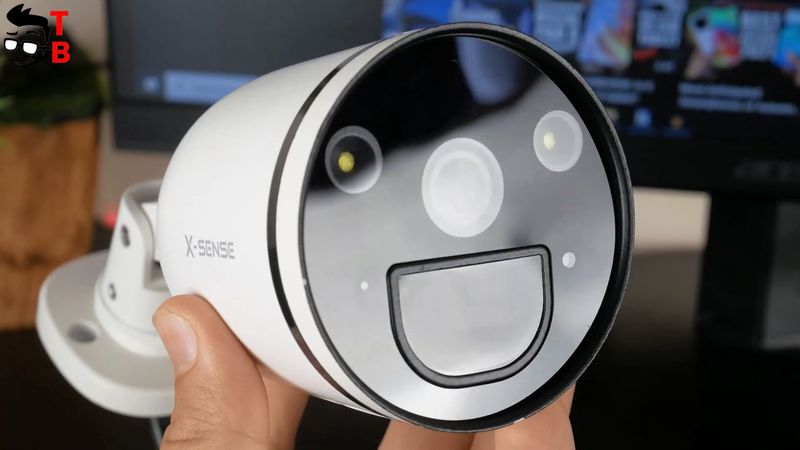 On the front of the camera, we can see the lens, two spotlights, passive infrared motion sensor, light sensor, microphone, and LED indicator.
This all reminds me of a face, doesn't it? Two eyes, a nose, and a smile. It is really funny.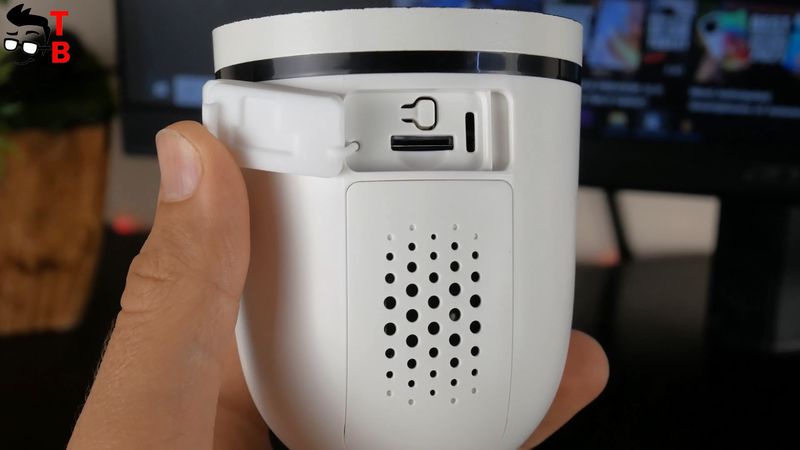 Then, there is a rubber plug at the bottom. Here we have a reset button and a microSD card slot.
X-Sense S21 security camera has 2-way audio, so there is also a large speaker at the bottom.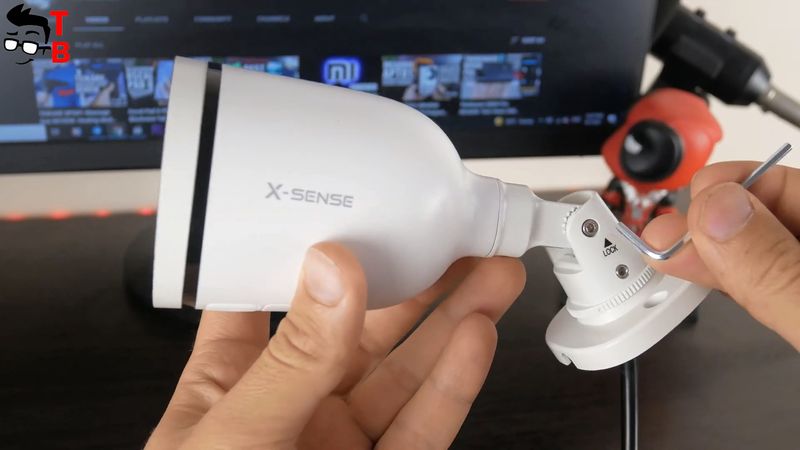 Next, the camera has a metal mount. As you can see, the mount is not fixed, so you have to use a special tool from the package to clamp it.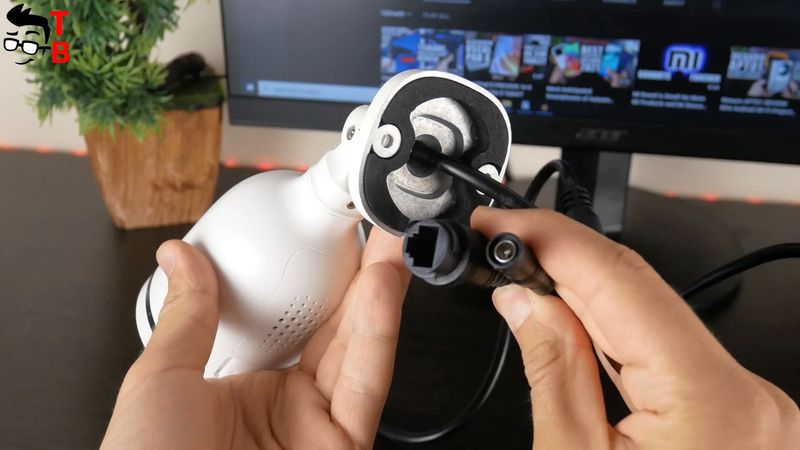 The power cable is built-in, and it cannot be removed. There is also an Ethernet cable next to the power cable.
So, the new security camera looks reliable as well as stylish. It reminds me of Xiaomi devices because they also have a white, minimalist design.
Installation
Talking about the installation of X-Sense S-21 security camera, I found very detailed instructions. You can read about how to reduce false alarms and safety tips.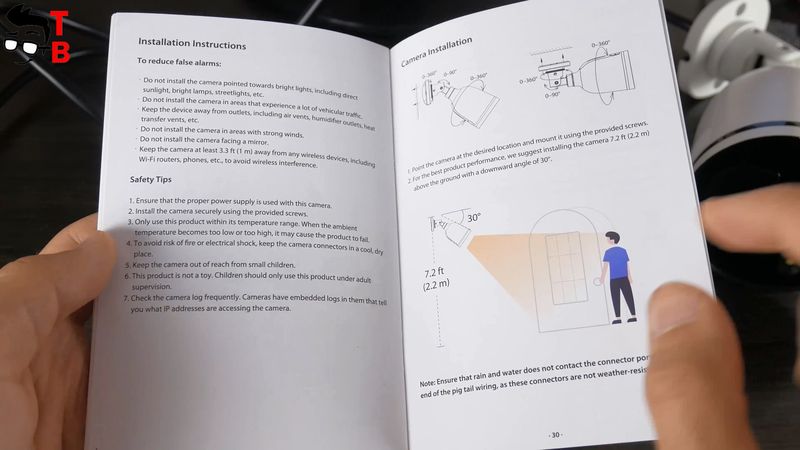 The camera should be installed at 2.2 meters or 7.2 feet above the ground with a downward angle of 30 degrees.
OK, now, we can install the application on a smartphone, and talk about all the functions of this camera.
App
The app is called Xsmartview, and it is available on Android and iOS devices.
In the app, we can see the live video from the camera. There are also icons to mute the sound, change video resolution, choose a day, night, or auto mode, as well as flip the screen from up to down, and left/right.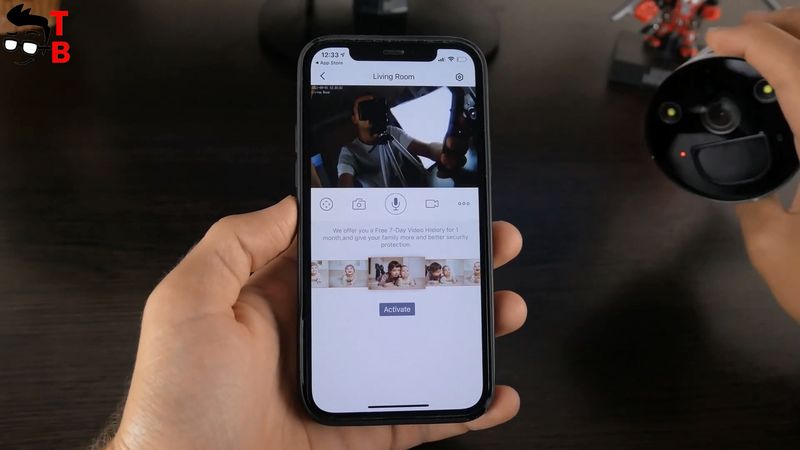 Then, we can take a screenshot and record the video. The microphone button is used for two-way communication.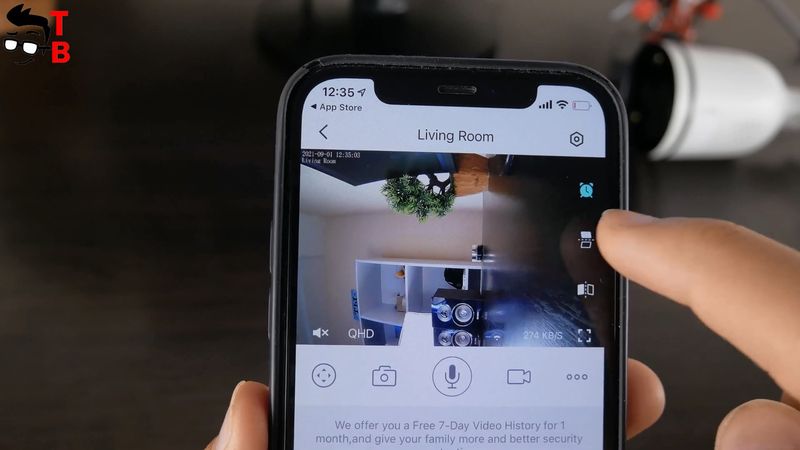 You can also click on these three dots and see activity detection and sound detection.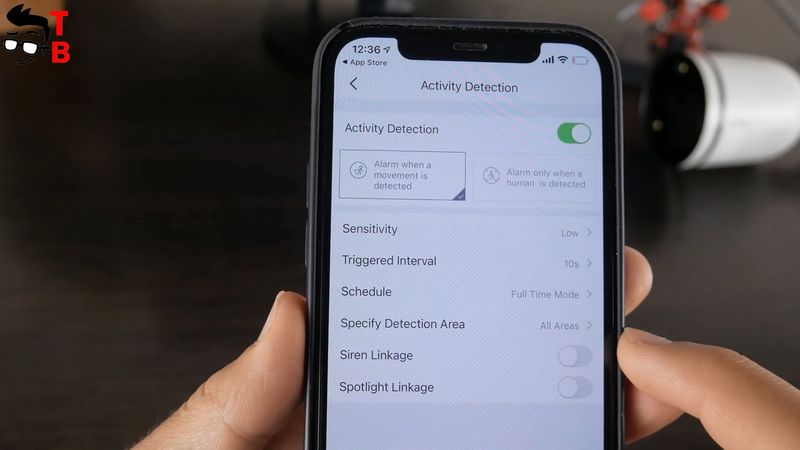 In the activity detection menu, we can choose alarm when a movement is detected and alarm only when a human is detected. There are also settings to choose sensitivity, triggered interval, schedule, specific detection area, siren linkage, and spotlight linkage.
In the sound detection menu, we can only choose sensitivity and set a schedule.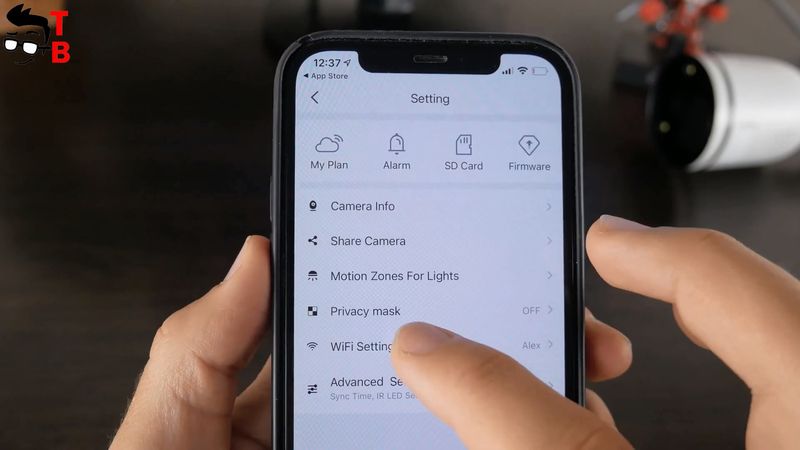 There is also a settings menu in the app with camera info, share camera, motion zones for lights, privacy mask, Wi-Fi settings, and advanced settings.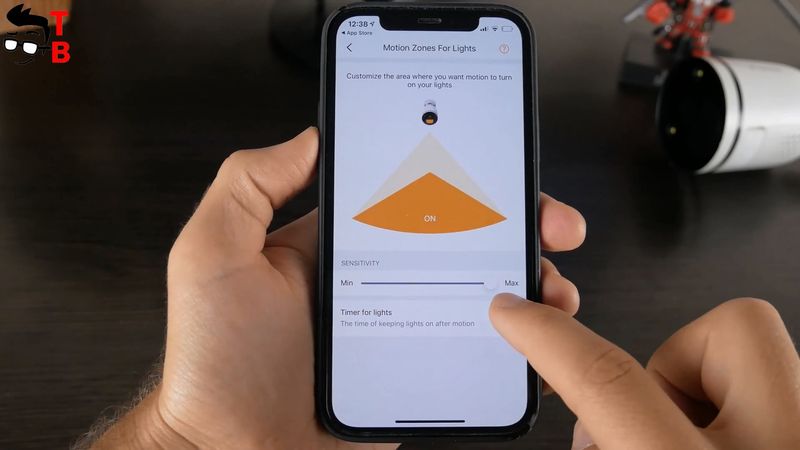 As I already said, X-Sense S21 camera has two spotlights. The lights turn on when motion is detected. In this menu, you can change the sensitivity and set a timer for lights from 30 seconds to 15 minutes.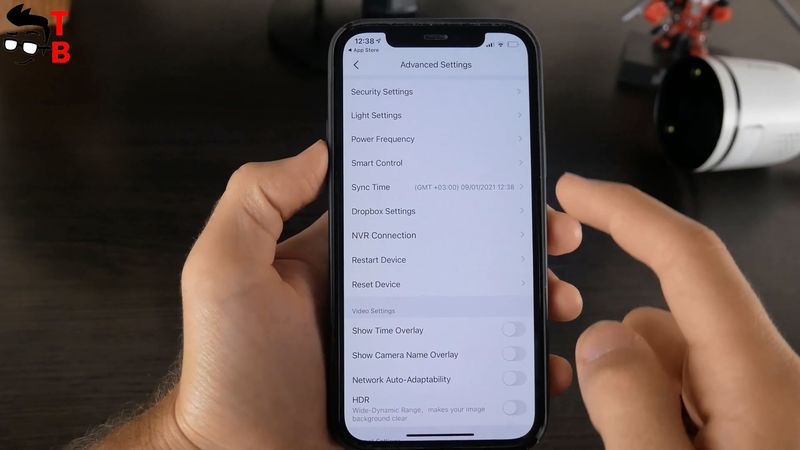 There are many other options in advanced settings, such as security, light, power frequency, smart control, etc.
The camera also supports a wide dynamic range, and you can activate this function in this menu.
OK, I guess now we can watch the videos I took day and night on X-Sense S21 camera.
Video Quality
As I expected, the daytime video is very good. The camera has a 4MP sensor and 2K resolution, so I didn't doubt the video quality in good light conditions.
However, the video quality of many security cameras drops significantly in low light conditions, but not in the case of X-Sense S21.
In the night mode, a camera records black and white video. It is clear, but more importantly, it is not overexposed.
The main feature of X-Sense S21 security camera is two spotlights. They have activated automatically when a motion or human is detected. So, even in complete darkness, you get a high-quality full-color video, as in the daytime.
By the way, the color temperature of spotlights is 2800K. Also, the spotlights illuminate at a distance of 10 meters.
Conclusion
You know, I am really impressed by X-Sense S21 security camera. I like the way it looks, but also the features. The camera is equipped with two spotlights. They help to capture full-color video at night.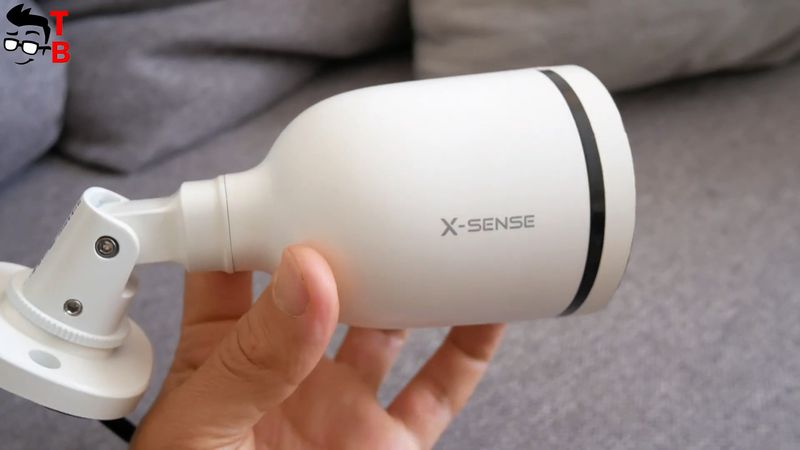 By the way, you can also use the camera as a motion detection light. So, this is a two-in-one device.
The price of X-Sense S21 camera is very affordable. It is only $45 with a coupon code.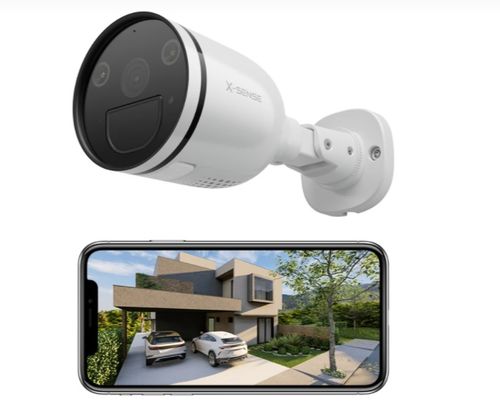 X-Sense S21 2K Outdoor Spotlight Camera - Amazon
as of September 10, 2023 10:57 pm