The new Wissonly Hi Runner bone conduction headphones are mainly designed for sports, including running, cycling and even swimming. They have IPX8 waterproof rating, so you can use the headphones under 20 meters of water.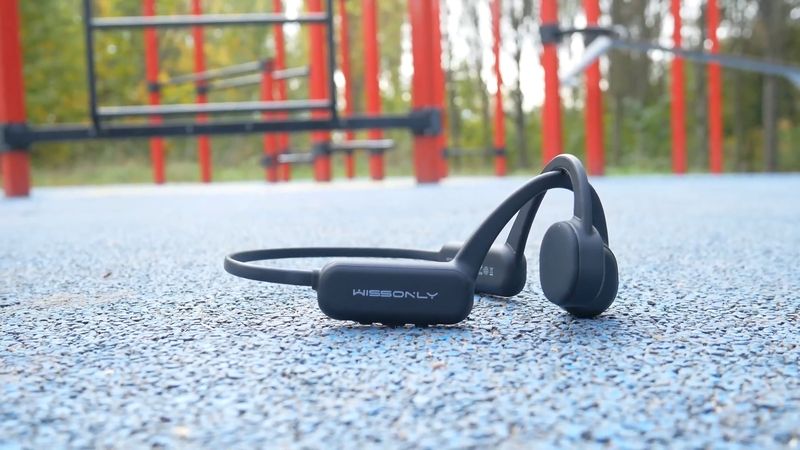 Another feature of Wissonly Hi runner is 32GB of built-in memory. The headphones can store up to 5000 songs, so you don't need a connection to a smartphone to listen to music while doing sports.
So, these are really interesting bone conduction headphones, and I propose to do a full review of them in this article.
Unboxing
The new headphones come in this box.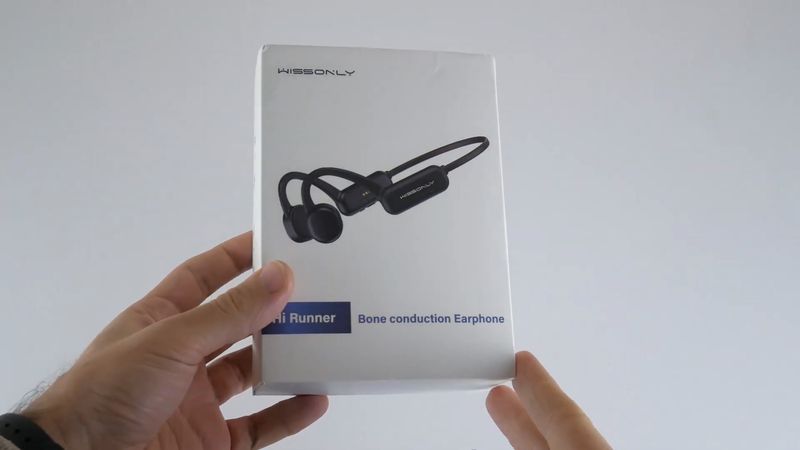 We can read the main specs of them on the side, such as Bluetooth version, battery capacity, transmission distance, and others.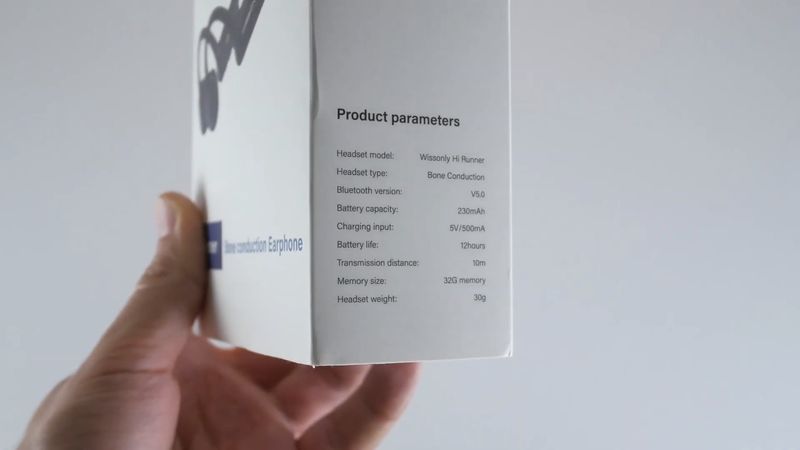 Inside the box, there are the headphones and another box with accessories, such as magnetic charging cable, user manual, and a silicone strap. To be honest, I don't know how to use the strap.
Design
The main feature of Wissonly Hi Runner is a bone conduction technology. First, these headphones are safer for sports because they have an open ear design, and you can hear the danger around you, for example, car horns.
In addition, the manufacturer says that bone conduction headphones are not harmful to your ears.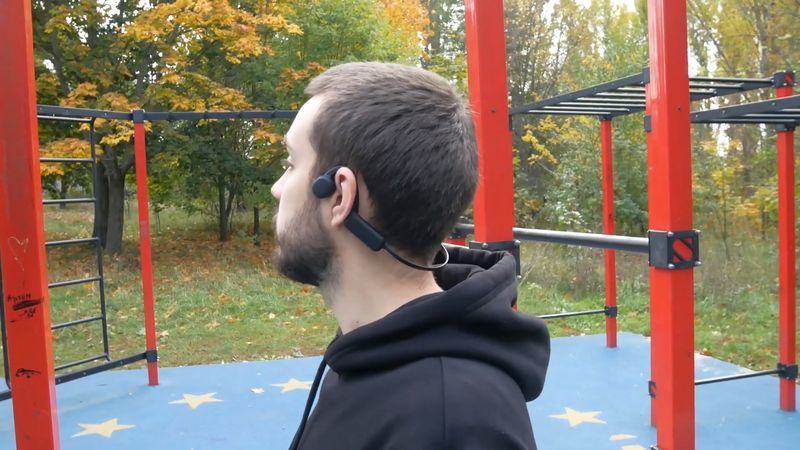 You know, Wissonly Hi Runner are mainly intended for sports, because they are very securely fixed on the head, and even during active running they do not fall down.
By the way, the headphones are also very lightweight – only 37 grams.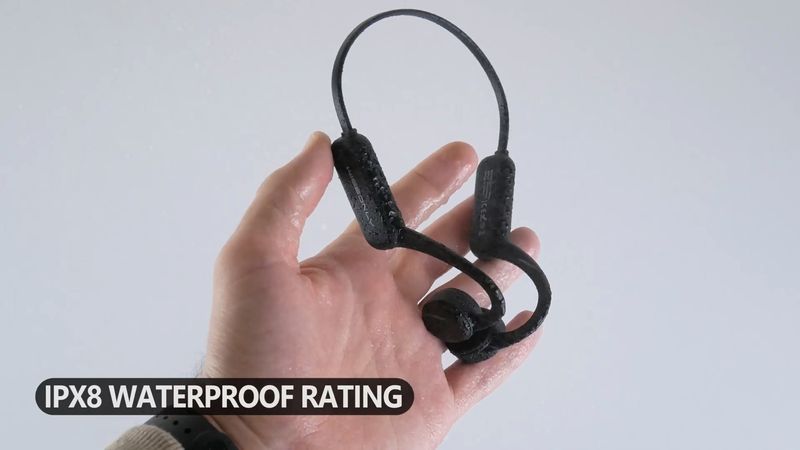 From the name, you might think that Wissonly Hi Runner are designed for running, but you can use them for any sport, including swimming, because they have IPX8 waterproof rating.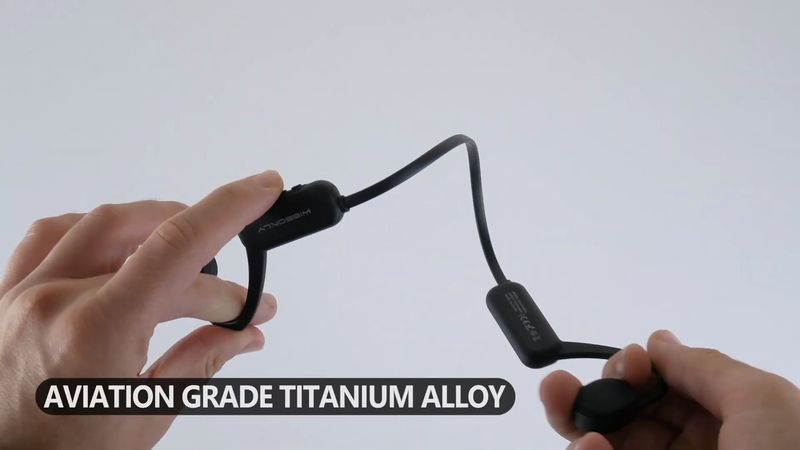 By the way, the headphones are made of aviation grade titanium alloy, so they are also very durable.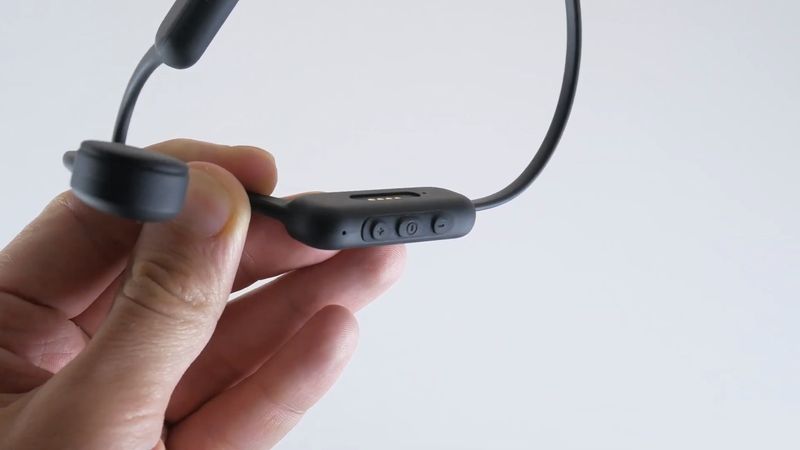 There is a big Wissonly logo on the right ear, as well as control buttons such as power, volume up and down. We will talk about control a little later.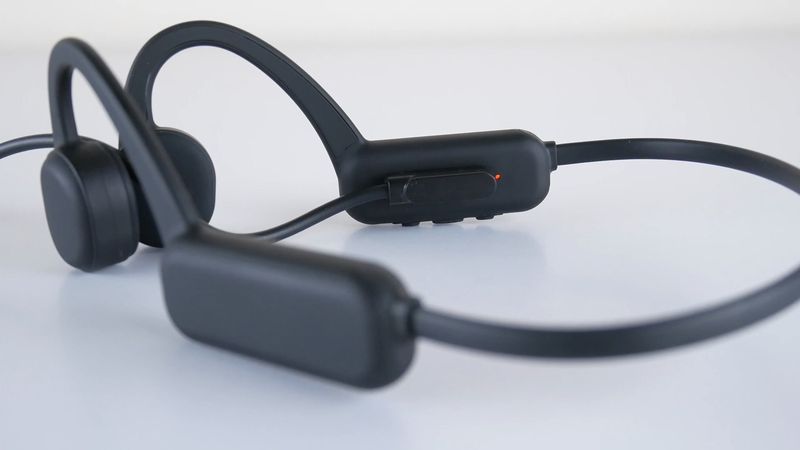 We can also see a microphone hole there, and charging contacts.
Upload Music
You know, the headphones don't have USB port, so I'm wondering how to upload music to them.
In fact, you just need to connect the magnetic charging cable to the headphones and the other end of the cable to your laptop or computer.
Then you can go to the headphone storage, and upload the music there.
To be honest, I didn't know it was possible to transfer files through a magnetic connection.
Connection
Talking about wireless connection of Wissonly Hi Runner, it is no different from the other headphones.
When you first turn the headphones on, they automatically go in SD mode. After that, you can immediately listen to music from the built-in memory.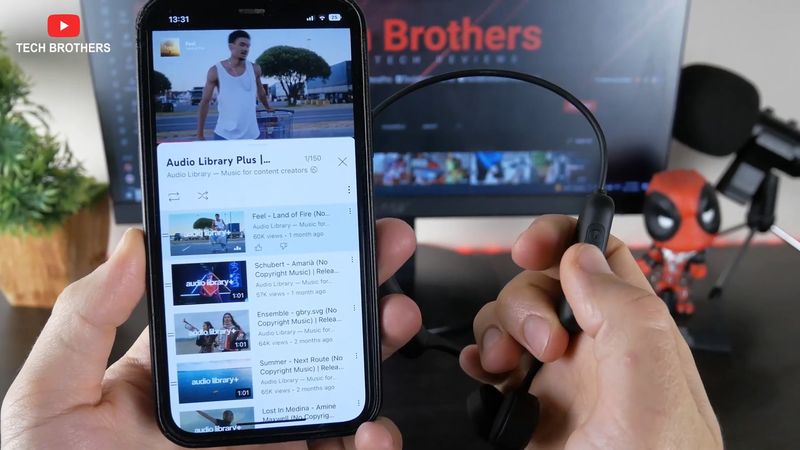 However, if you want to listen to music from the smartphone, then go to Bluetooth settings on your phone, and select Wissonly Hi Runner.
Now, double press the power button to switch to Bluetooth mode.
That's all!
By the way, Wissonly Hi Runner uses Bluetooth 5.0 technology. The maximum transmission distance is 10 meters.
Control
So, the headphones are already connected to the smartphone, and we can talk about control functions.
First, you can play/pause the music with single press on the power button.
There are also volume up and down buttons, but you can long press them to switch to the next or previous song.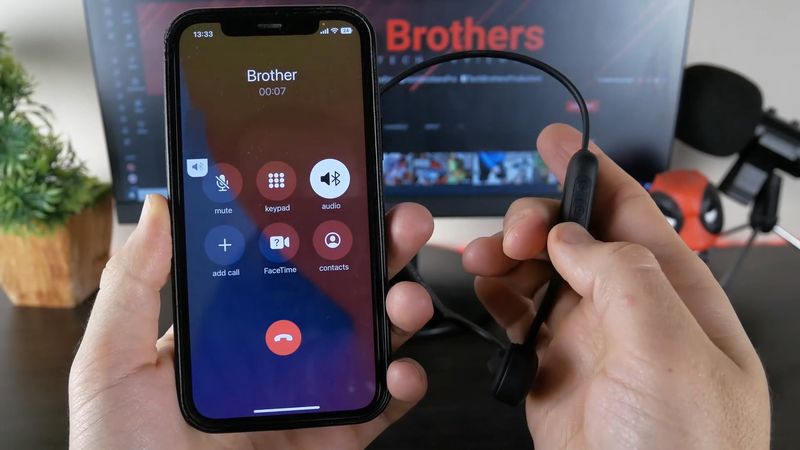 You can also use Wissonly Hi Runner for phone calls. You just need to press the power button to answer the call, and press it again to hang up.
If you want to decline the call, then double press the power button.
The volume control also works during calls.
Microphone Quality
By the way, if we started talking about phone calls, I want to check a microphone quality.
Hey, guys! I am testing Wissonly Hi Runner bone conduction headphones. One, two, three, one, two, three. While I am testing the microphone, you can hit the like button to this video. I would really appreciate it.
Sound Quality
Now, let's talk about sound quality of the new bone conduction headphones.
As you understand, the sound is transmitted through the bone vibrations. You can really feel it, especially when listening to bass music. Sometimes it feels like the headphones are bouncing.
If you have never used bone conduction headphones before, you will need some time to get used to them.
Also, there is no point in comparing the over-ear headphones or even earbuds with bone conduction headphones. They are very different.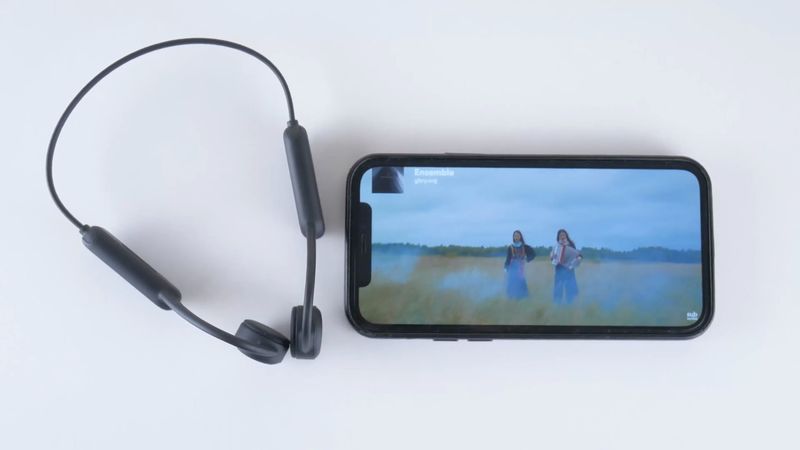 If you are looking for high sound quality, the bone conduction headphones are not for you.
You should also forget about noise-cancelling, because these are headphones with an open ear design.
I don't really think the sound quality is very important when you're doing sports.
By the way, I am very interested in listening to headphones underwater, but unfortunately, I don't have a swimming pool nearby. If you have these headphones, and you have already been swimming with them, write your impressions in the comments.
Battery
Talking about battery of Wissonly Hi Runner, it has a capacity of 230mAh.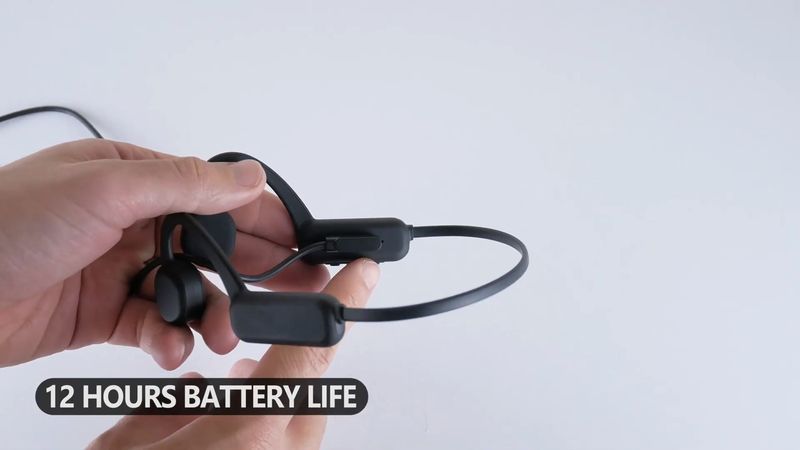 The playtime on a single charge is up to 12 hours, depending on the volume level.
The charging time is about 2 hours.
Conclusion
So, Wissonly Hi Runner are really interesting headphones, because they have IPX8 waterproof rating, 32GB of built-in memory, a good battery life, but the most important – bone conduction technology.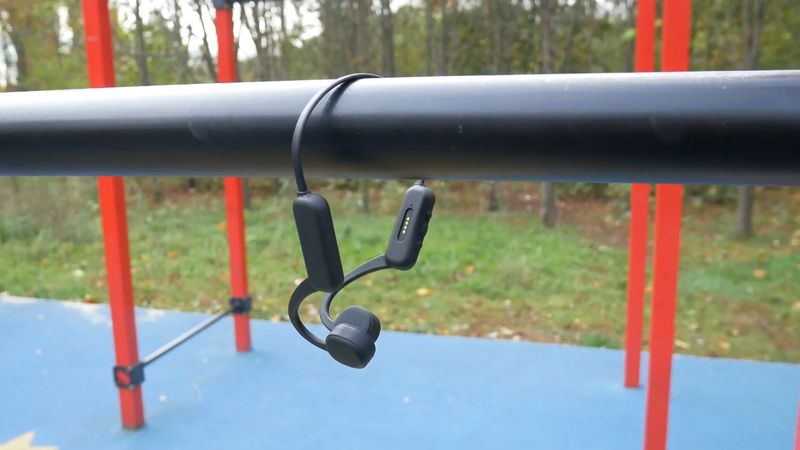 Actually, this technology doesn't have many fans, but I think the bone conduction headphones are the best for sports.
The headphones are also safer because of the open ear design.