Do you know about Raspberry Pi? This is a low-cost tiny computer to explore computing, and to learn how to program in languages, like Python.
In this article, I want to tell you about Raspberry Pi Touch Monitor. This is not a computer, because it doesn't have processor, RAM, storage and other hardware. However, it comes with a touch screen, detachable speakers, and many different adapters.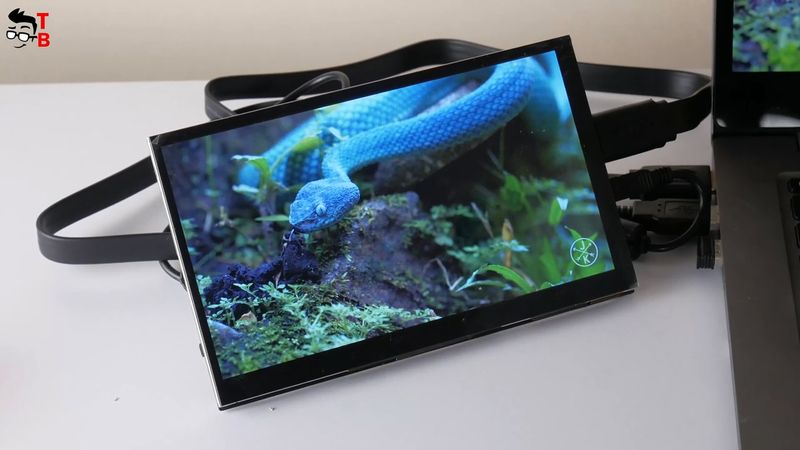 You can use this monitor for doorbell, temperature and humidity detector, digital frame or as the second screen for your laptop.
By the way, the manufacturer of this Raspberry Pi monitor is WIMAXIT. We are already familiar with this company, because we have posted an article about 14 Inch Portable Touch Monitor on our blog.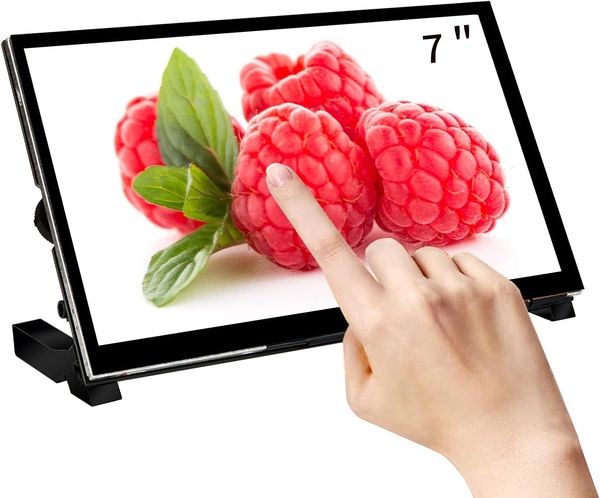 WIMAXIT 7 Inch Raspberry Pi Touch Monitor - Amazon - Extra 10% OFF Coupon
as of September 6, 2023 10:55 pm
Unboxing
So, the new Raspberry Pi monitor from WIMAXIT comes in this box.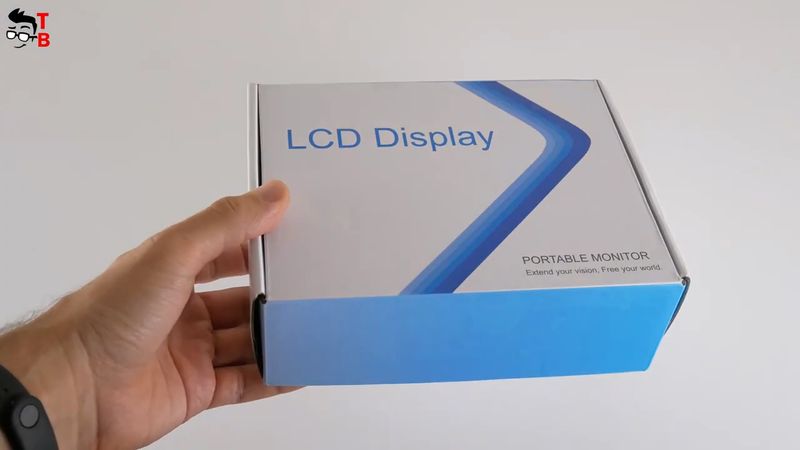 There is the inscription of LCD display and portable monitor on the front of the box.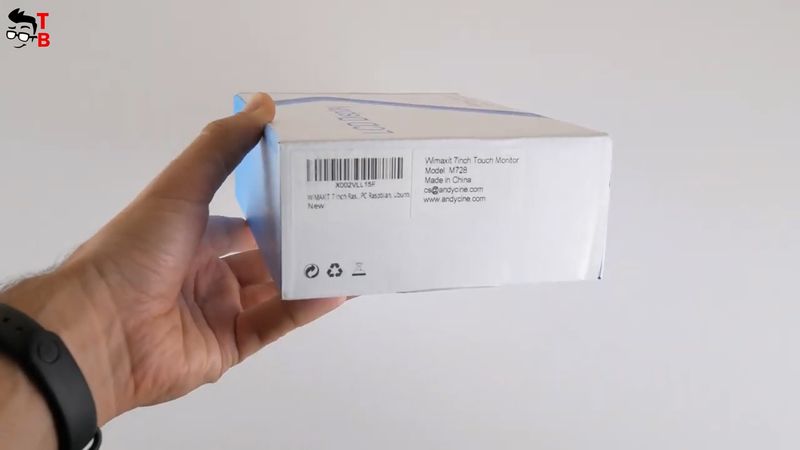 On the side face, we can see a sticker with company name, model name and the link to Andycine website.
Inside the box, we have a monitor itself, as well as greeting card from Andycine company, a cloth, HDMI A to HDMI A cable, USB A to microUSB cable, two detachable speakers, stand, screws and screwdriver, HDMI A to HDMI A adapter, USB A to microUSB adapter, HDMI A to HDMI D adapter and another USB A to microUSB adapter.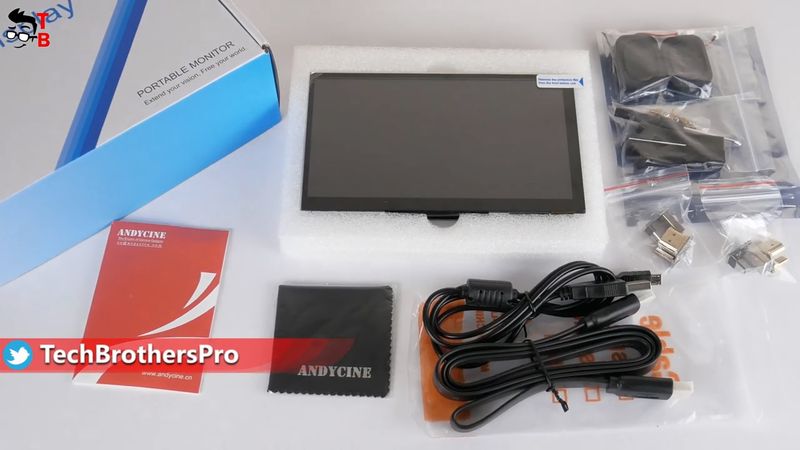 So, at first glance, it looks very complicated. However, let me tell you what is going on.
Design
I have 7-inch model of Raspberry Pi monitor. There is also 10.1-inch version with the same specifications, but only bigger diagonal. If you are interested, I will leave the link to it in description under the article.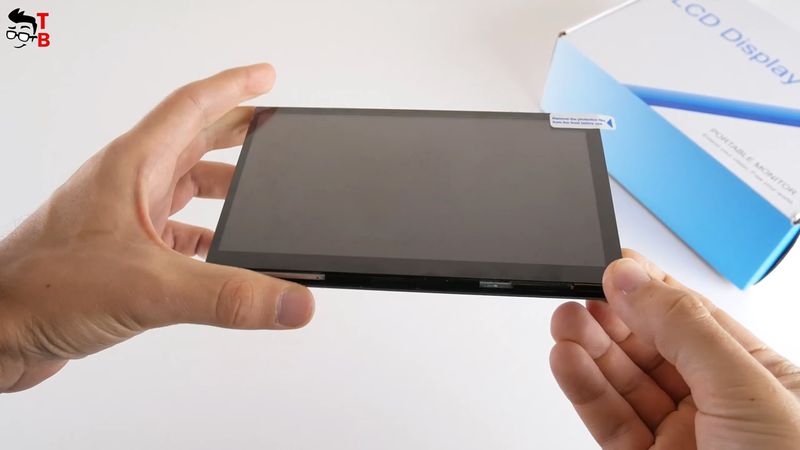 You know, the bezels around the screen are pretty thin. The dimensions of the monitor are 165 by 105 by 15 mm.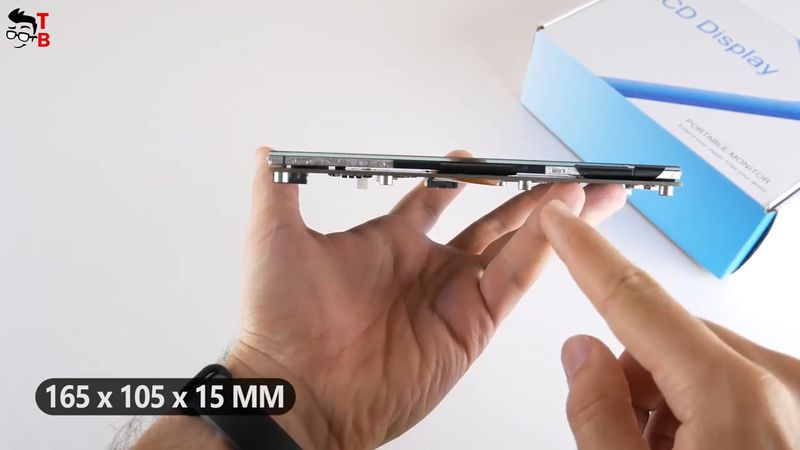 The weight is 240 grams.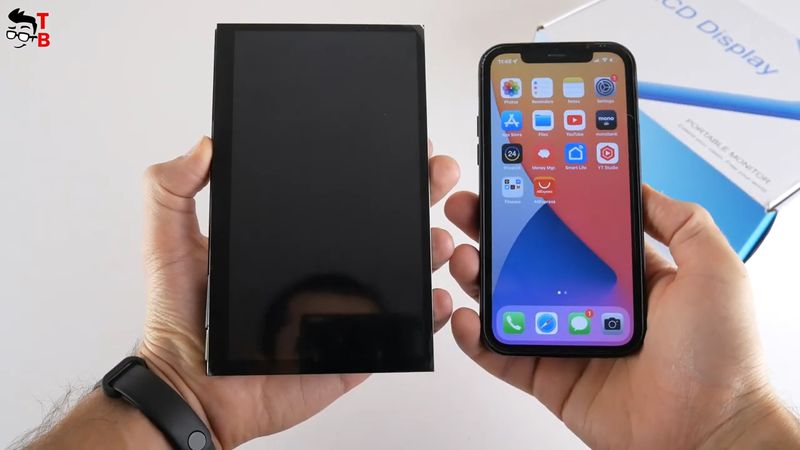 For comparison, this is my iPhone 12 with 6.1-inch display, and WIMAXIT Raspberry Pi monitor with 7-inch diagonal.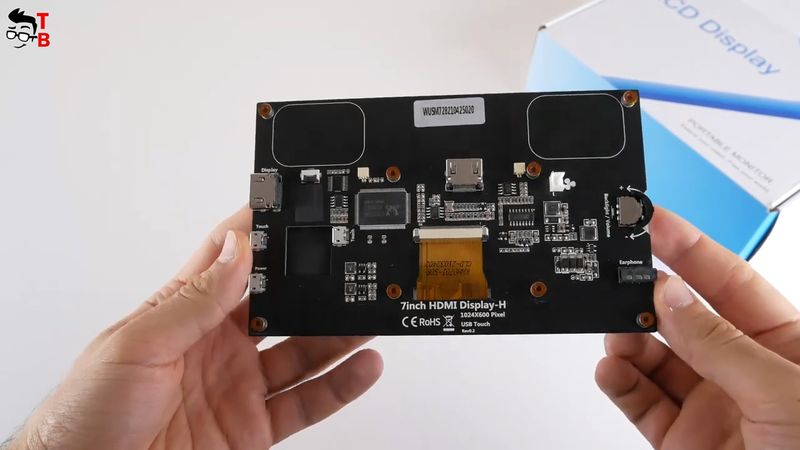 The most interesting thing about this monitor is on the back. Unlike the other portable monitors, we can see what is inside this one.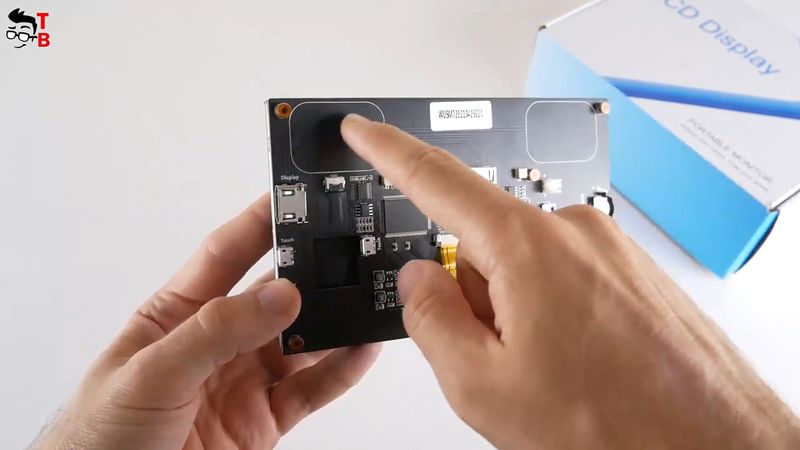 First, there are two areas for connecting speakers.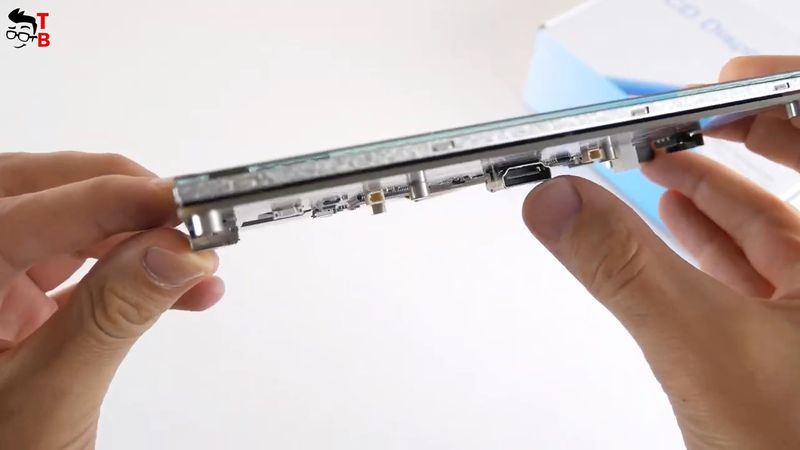 Then, there is HDMI input in the center for connecting Raspberry Pi computer or any other device.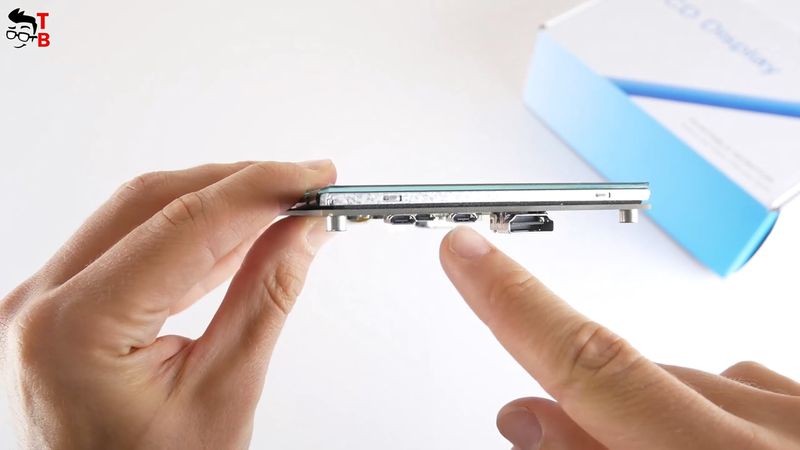 There is also microUSB touch port on the back.
You can also connect a cooling fan, but it is sold separately. I don't have it.
On the left side, we can see HDMI input, microUSB touch and microUSB power.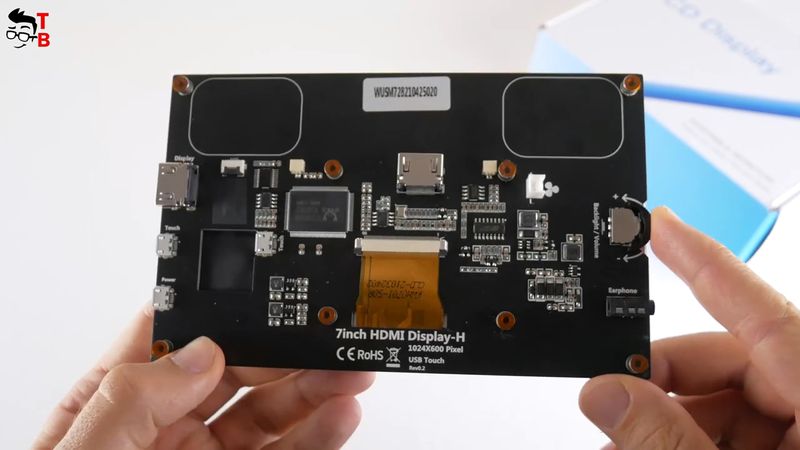 There is a backlight or volume rocker on the left side, as well as 3.5mm audio jack.
As you can see, it looks complicated, but actually, it is quite simple. Yes, there are a many different chips here, but you cannot do anything with them.
Let's talk a little about assembly.
Assembly
You know, I think this monitor is better to use with Raspberry Pi computer. On official website, we can see how to connect a Raspberry Pi to the monitor, but unfortunately, I don't have it.
I can only connect the speakers like that, and use HDMI cable and MicroUSB power cable to connect the monitor to my laptop.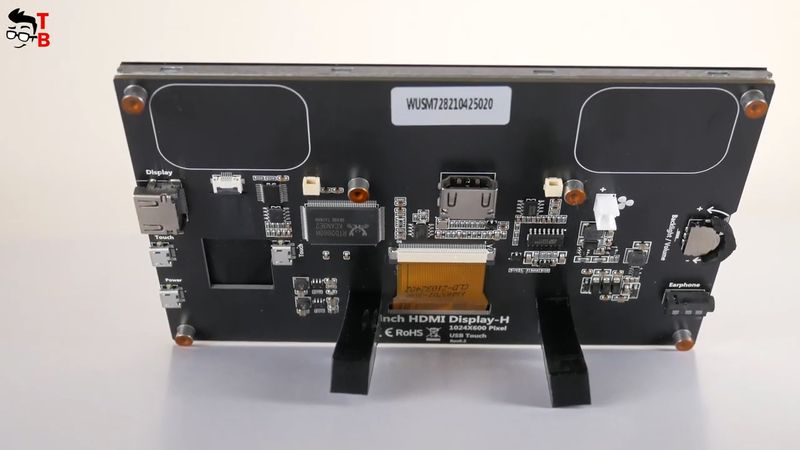 There is also a stand in the package, so let's bolt it.
I guess that's all I can do with this monitor right now.
Display Quality
Talking about display quality, 7-inch screen has HD resolution, 1024 by 600 pixels. The aspect ratio is 16 to 9. This is IPS panel with 178 degrees viewing angle.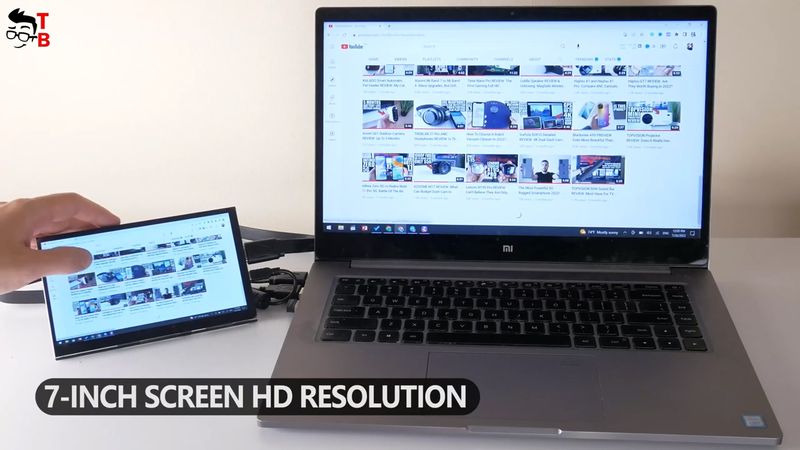 Overall, the image quality is really good. The colors are bright, and even despite HD resolution, the display is clear. You can use it to read the text.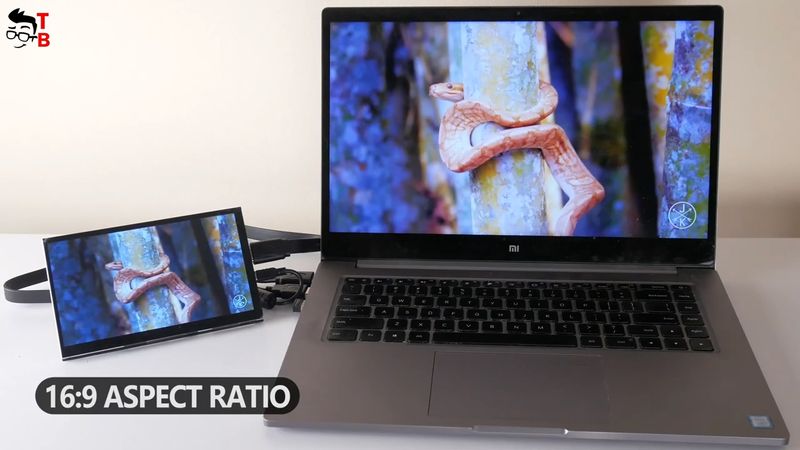 By the way, if you want to use a touch screen, then you need to connect a power cable to microUSB touch port.  The microUSB power port is only used for power.
As I already said, there is a wheel on the side face to adjust the volume. You can also press on it, and then adjust the screen brightness.
Speaker Quality
Now, I want to check the quality of detachable speakers.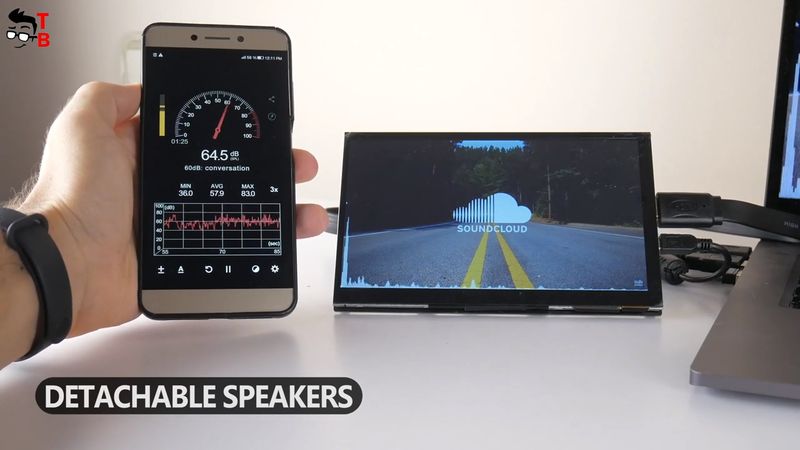 You know, the sound is very quiet, so the speakers are not very good for watching videos or listening to music. However, I think you can use them for voice notifications on the doorbell, for example.
Conclusion
So, I know that I don't use WIMAXIT Raspberry Pi Touch monitor quite the way it should be used. This monitor is designed for Raspberry Pi computer.
However, even on official website, we can see that it can be used with laptop. The monitor is compatible with PC and Laptop on Windows and Linux operating systems, and even game consoles like PS, Switch, Xbox.
The image quality of the monitor is really good for the price of $79.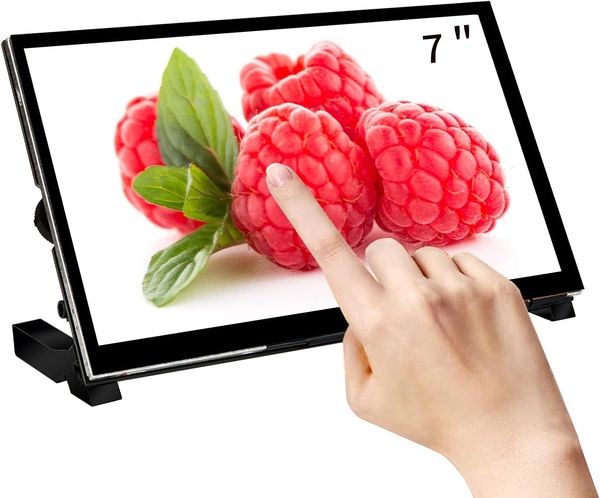 WIMAXIT 7 Inch Raspberry Pi Touch Monitor - Amazon - Extra 10% OFF Coupon
as of September 6, 2023 10:55 pm