What do you think it is? I guess you already understood from the title of the article that these are charging cables. They have the name of VOLTA XL IMPROVED.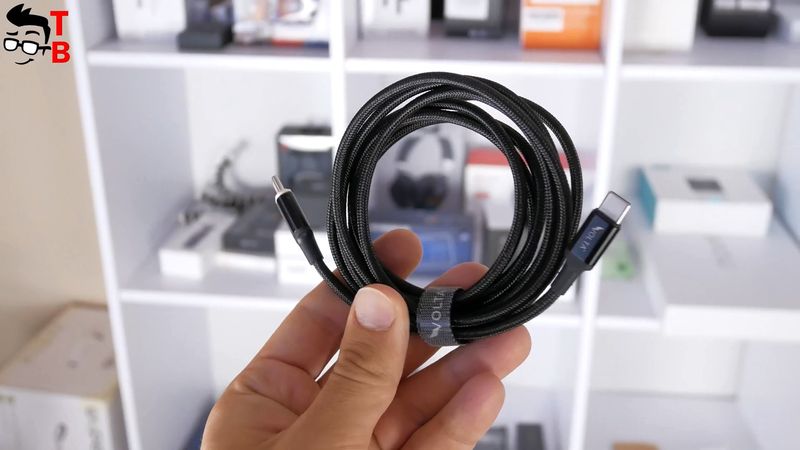 Let's talk about why you need to buy additional charging cables, and how they are better than those that come with your smartphone or any other device.
Unboxing
The cables come in soft cases. By the way, I have the latest version of Volta charging cables.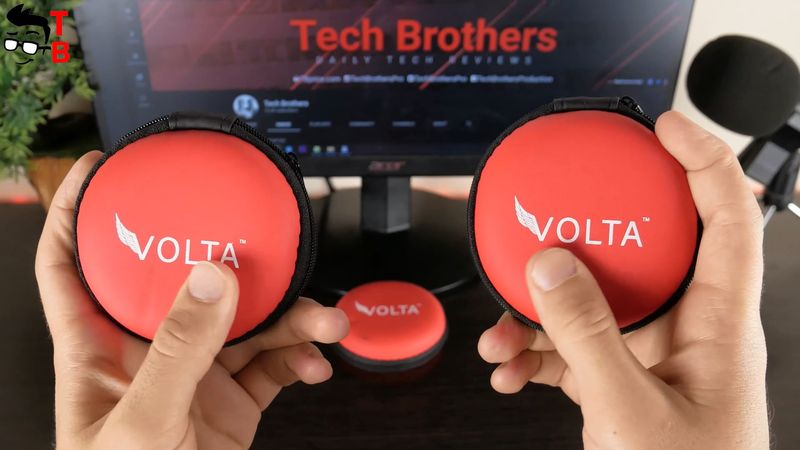 Inside the case, there is a charging cable itself, strap, and removal tool. Also, each cable has a magnetic tip. As you can see, I have three cables. Two of them have a USB C magnetic tip, while the third has two micro USB tips.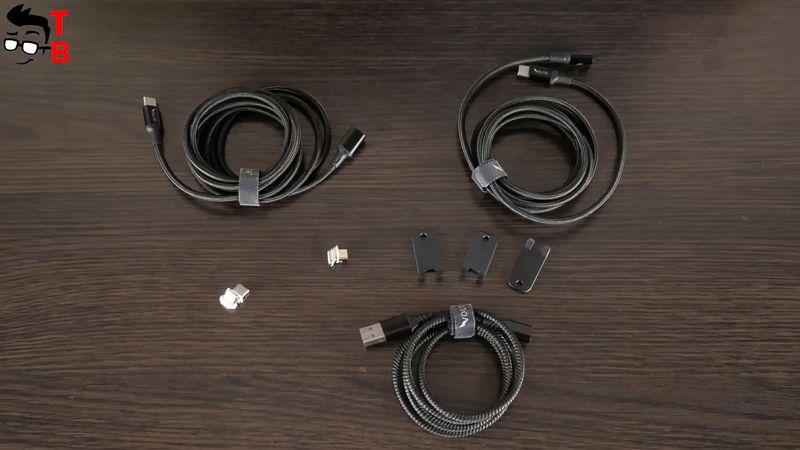 I don't have Apple devices right now, so I don't need a charging cable with a Lightning connector. However, if you need it, you can buy it on the Volta website.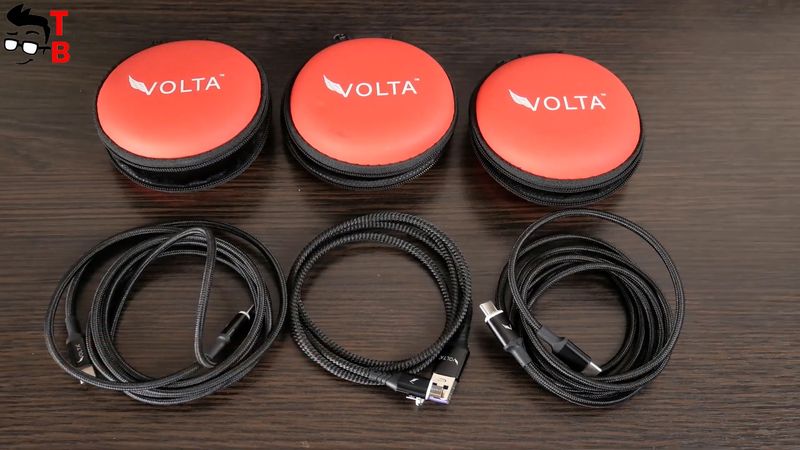 Design
The new Volta charging cable has a length of 1,85 meters.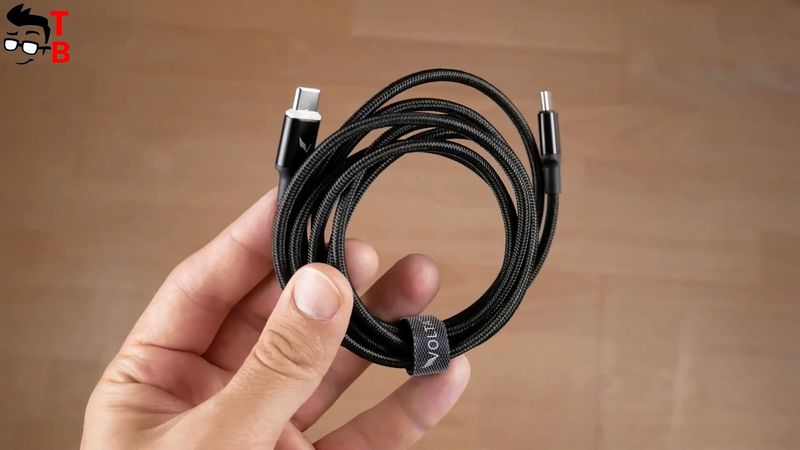 It is made of military graded nylon.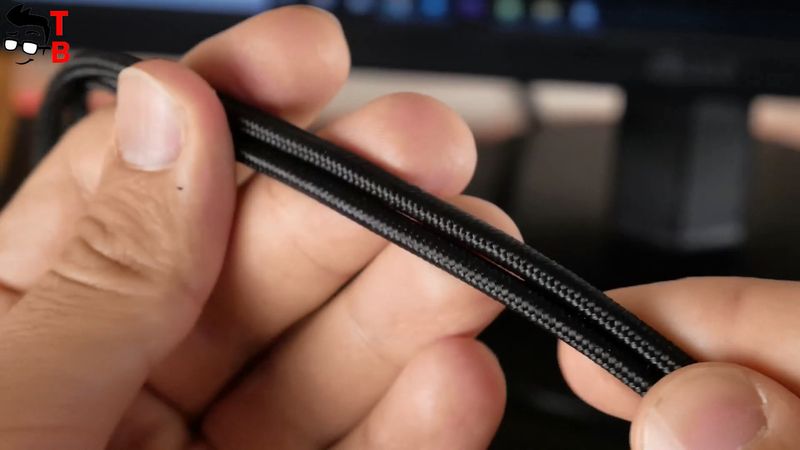 The manufacturer promises a long lifetime, but I cannot confirm it now, because I just started using it. In a few months, I will share with you my impressions about the quality of charging cable.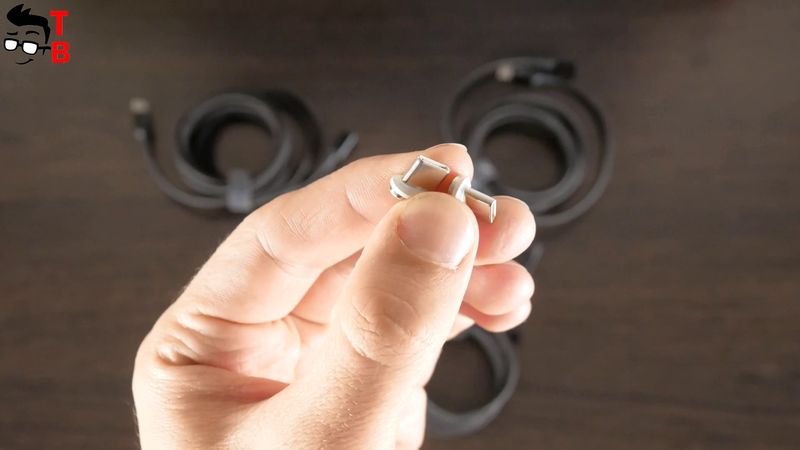 On one side, the charging cable has a USB C connector, while on the other side, there is a magnetic connector with a USB C tip. Also, I have a charging cable with USB A connector and two micro USB tips.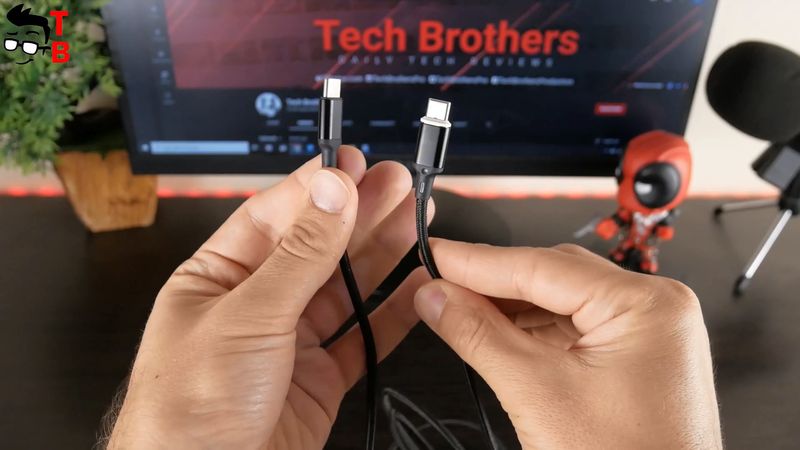 By the way, the micro USB tip is not compatible with USB C cables.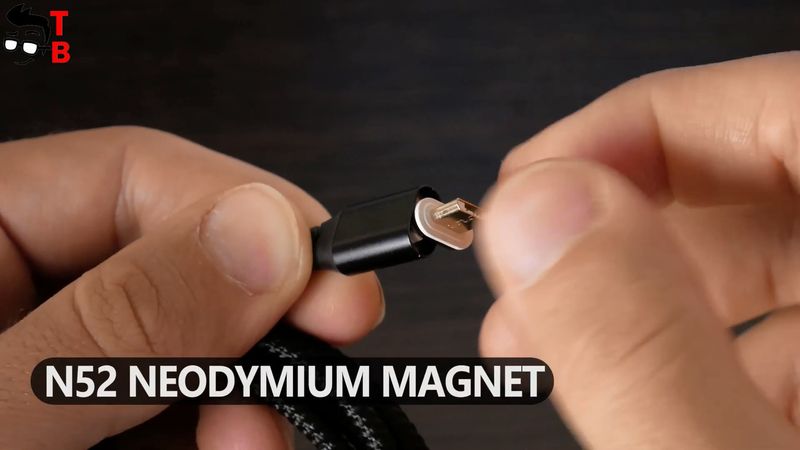 The manufacturer says that charging cables use N52 NEODYMIUM MAGNET, which is reversible in 360 degrees orientation.
I can say that the magnet is really strong. For example, you can see that it is holding a power bank.
Test
OK, let's do a quick test of the Volta XL IMPROVED charging cable.
First, I want to test the transfer speed of the Volta charging cable and USB C charging cable from my OnePlus smartphone.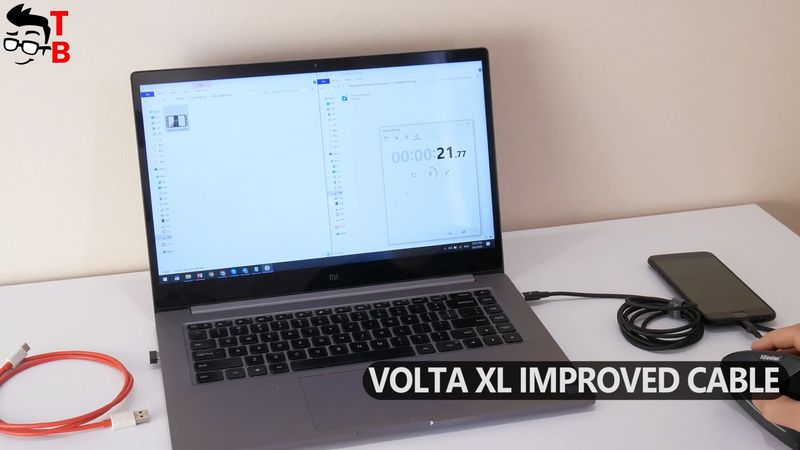 As you can see, Volta cable has a little higher data transfer speed.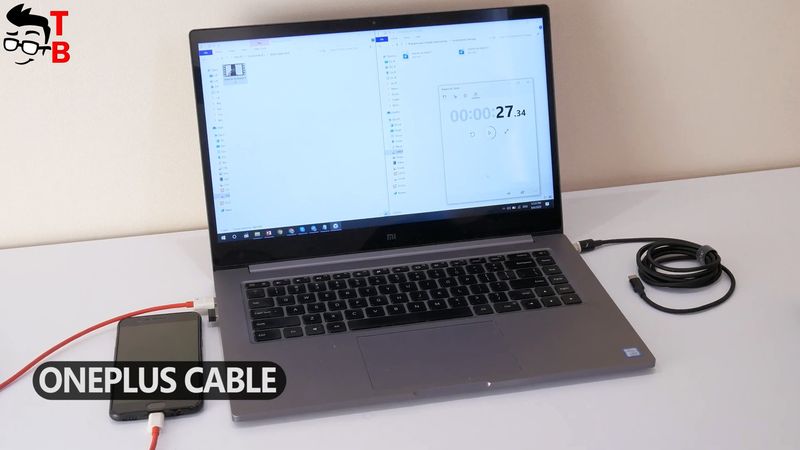 Also, let's check the charging speed with the same cables.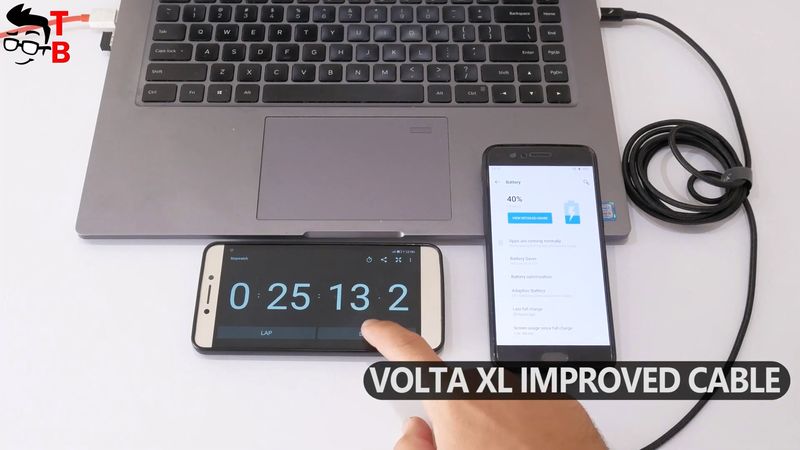 So, the charging of 5 percent using Volta cable takes about 25 minutes.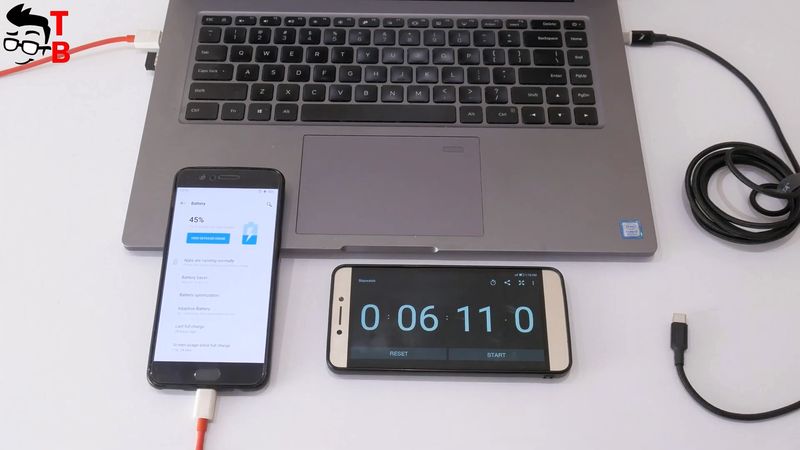 However, the charging of the same 5 percent using the USB cable from my smartphone takes only 6 minutes.
Conclusion
So, the main features of Volta charging cables is that they are durable, high-quality, and they have extra tips. You can use the tips with micro USB and USB C connectors.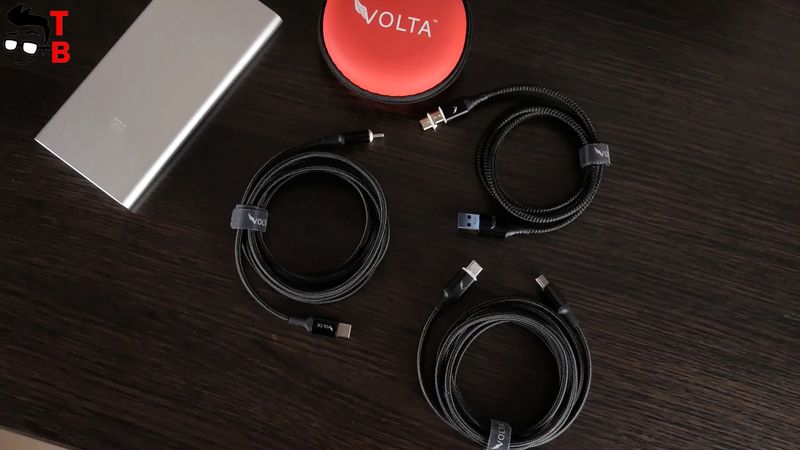 Also, Volta cable provides a little higher data transfer speed. However, the charging takes much longer.