Today, I want to show you a magnetic power bank for iPhone 12 and iPhone 13 series.
The main features of this product are 10000mAh battery capacity, 15W wireless and up to 22.5W wired charging support, but the most important feature for me is a compact size and lightweight. You can attach a power bank to the back of your iPhone, and keep using your smartphone while it is charging.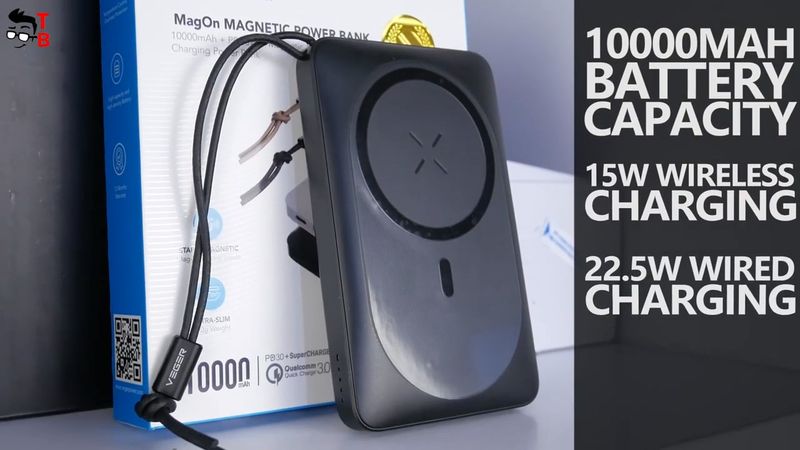 OK, let's do unboxing, look closer at design of the new power bank, and make a quick charging test.
By the way, this magnetic power bank is made by VEGER Company. They have many other mini and large power banks on official website and Amazon.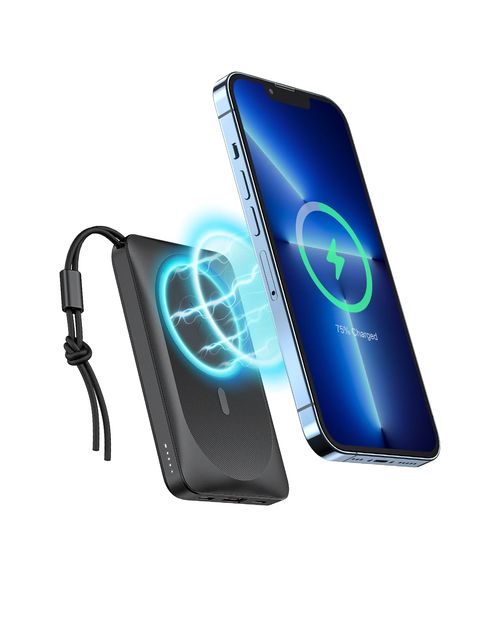 Veger MagOn Magnetic Wireless Power Bank 10000mAh - 15% OFF
as of September 2, 2023 2:03 pm
Unboxing
So, on the box of the power bank, you can find all information about it, such as main features, manufacturer info, links to social media accounts, and even the stickers of product originality.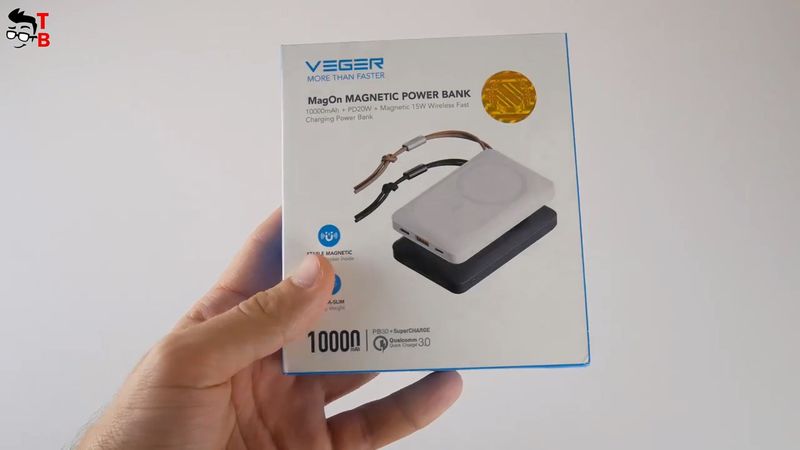 You can also see that I have a black version of power bank.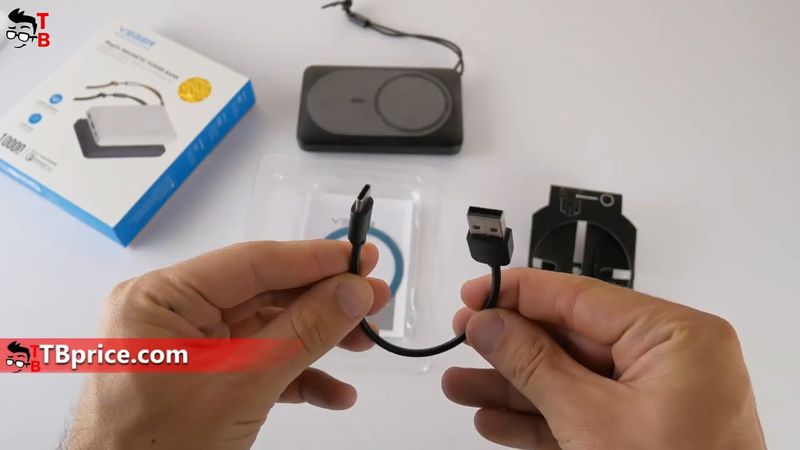 Inside the box, there is a power bank with lanyard, USB Type-C cable, user manual and warranty card.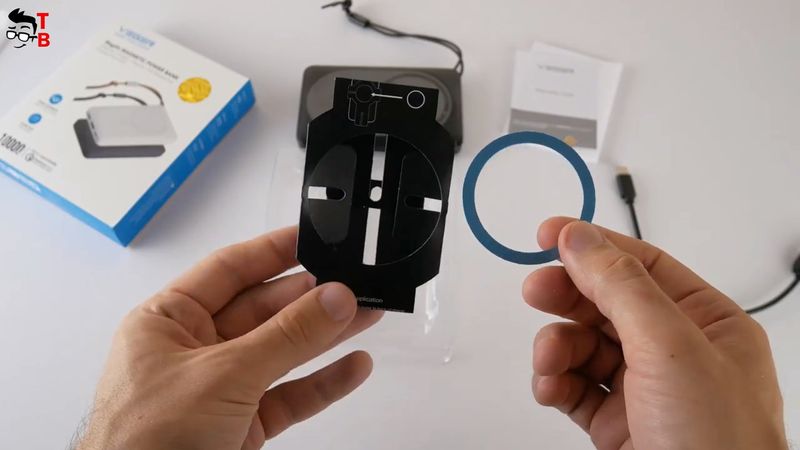 By the way, a power bank also comes with a ring and install guide in the package.
If your phone case doesn't support MagSafe, and it is thicker than 2mm, then you can install a ring on the inside of the case. After that, a magnetic connection and charging speed will be better.
Design
Before talking about design of Veger magnetic power bank, I have to say about its size.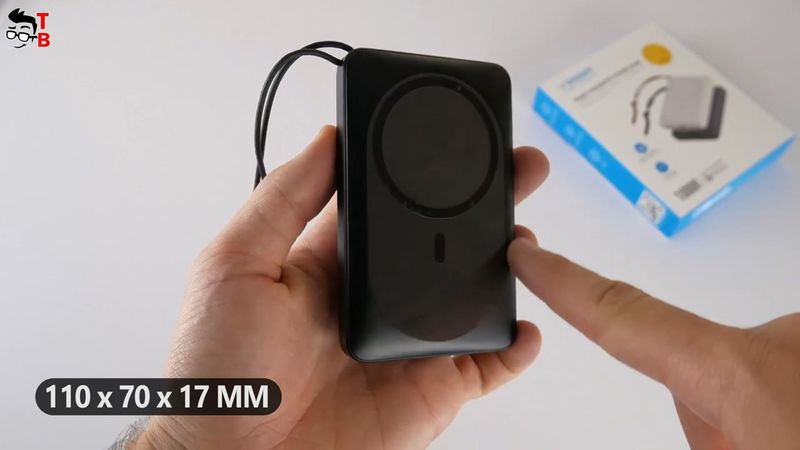 The dimensions are 110 by 70 by 17 mm. The weight is 195 grams.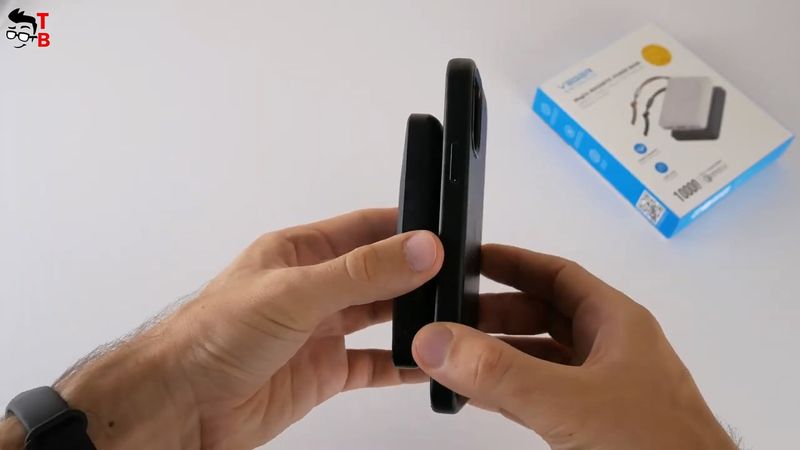 As you can see, a power bank is a little thicker than the iPhone 12.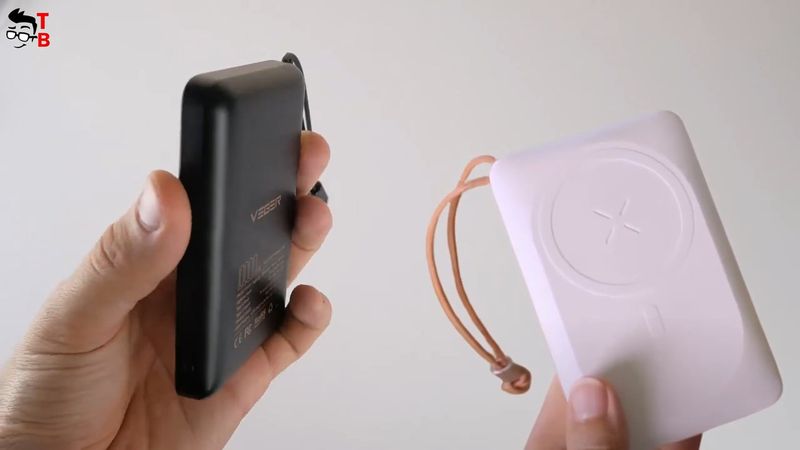 I have a black color option, but it is also available in a white color.
There is a lanyard in the corner, and I think it is a very good feature. However, if you don't like it, you can cut it off.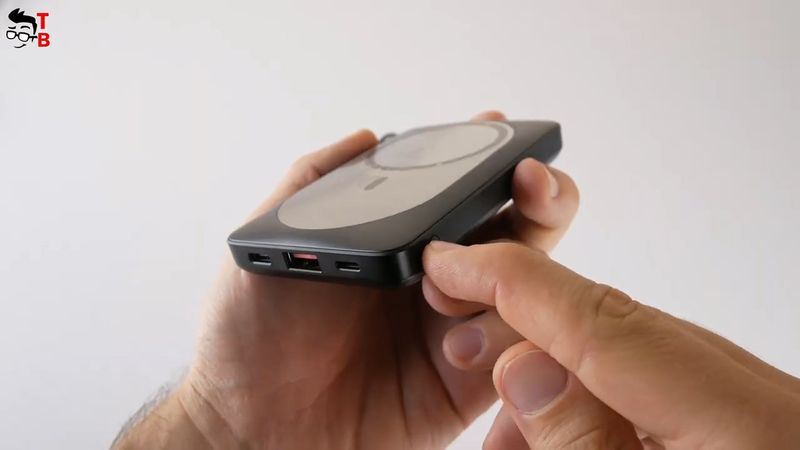 The power bank has a power button on the right side, and LED indicator on the left.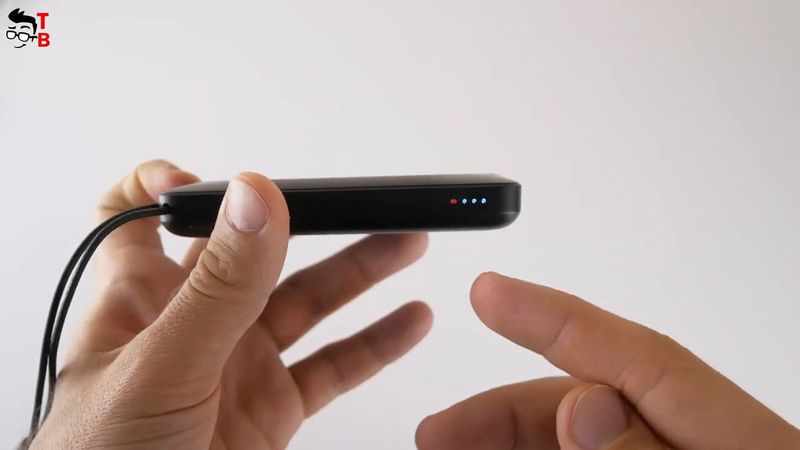 There is USB Type-C port, USB A port and Lighting port at the bottom. You know, USB C port is bi-directional, and it has a maximum output power of 20W. The input power to charge the power bank is 18W.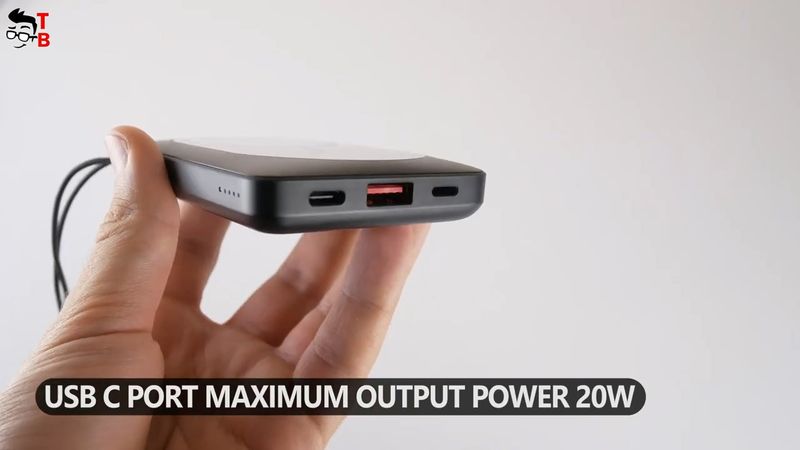 As for USB-A output, it is 22.5W.
The lighting port has a maximum output power of 18W.
A power bank also support 15W wireless charging.
So, you can charge 3 devices simultaneously through USB A port, USB C port and wireless panel.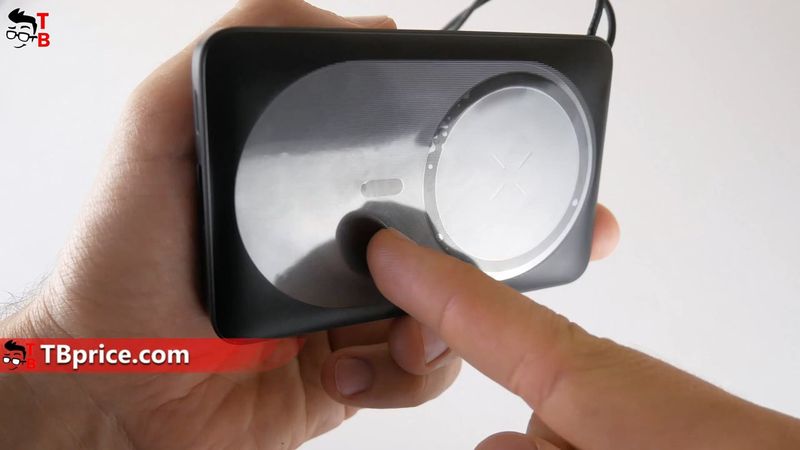 Talking about wireless charging panel, it has a film, and I don't know if I should take it off or not. The manual doesn't say anything about that.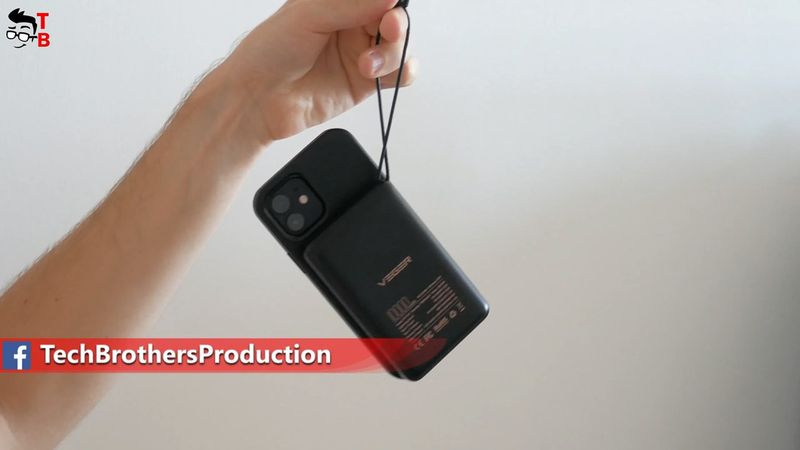 However, there is a circle, so we know for sure which part to attach the power bank to the smartphone.
You know, a magnetic connection is very strong. You can even hold the power bank and iPhone by the lanyard, and the smartphone will not fall off.
A power bank is even compatible with MagSafe cases and other phone cases less than 2mm.
Charging Test
OK, now, let's do a charging test of Veger magnetic power bank. The picture on official website says that it only takes 30 minutes to charge iPhone from 0 to 60% using USB Type-C port. Let's check it out.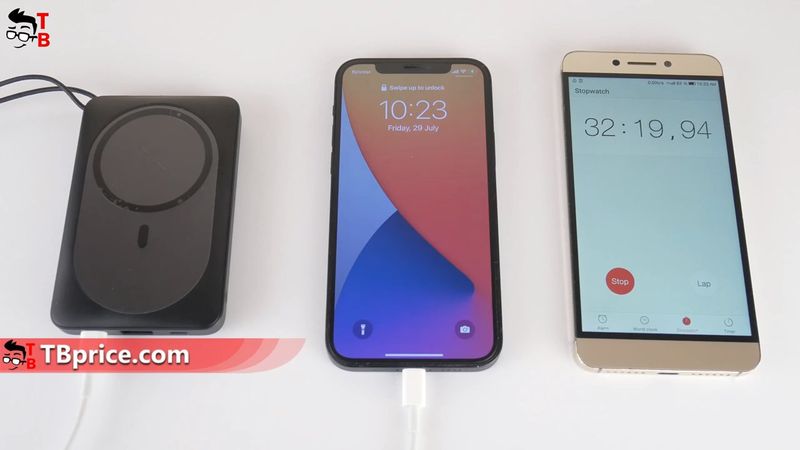 As you can see, my iPhone 12 charged from 0 to 60% in 32 minutes. That's really fast.
Conclusion
So, Veger magnetic power bank is much more convenient than other power banks because of the wireless charging support. You just need to attach a power bank to the back of your iPhone, and continue to use the smartphone.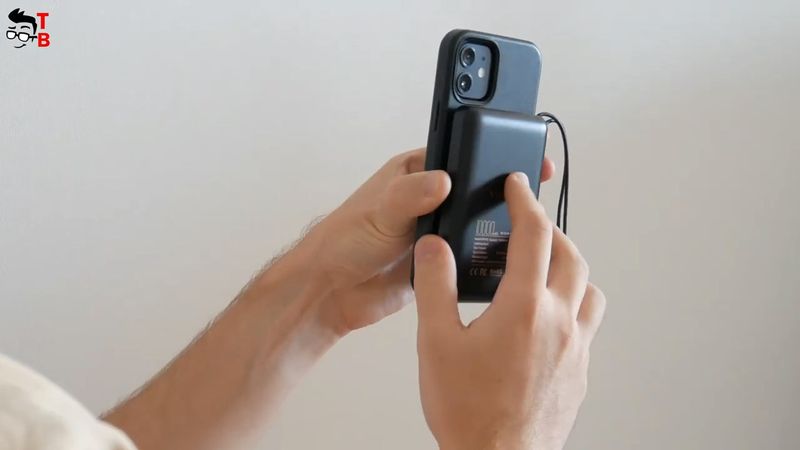 The battery capacity of 10000mAh is enough to charge my iPhone about 3 times.
The wireless charging is a good and useful feature, but if you need to charge your smartphone very quickly, then it is better to use 20W USB Type-C port.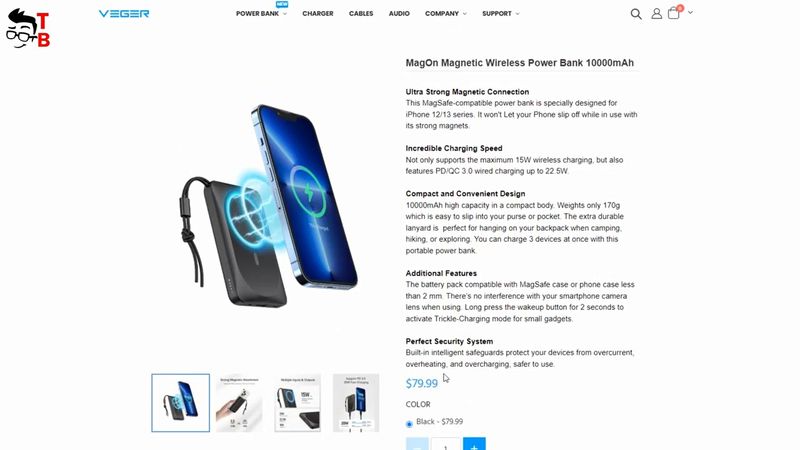 The price of Veger magnetic power bank is $79. I also have 15% off coupon code for you.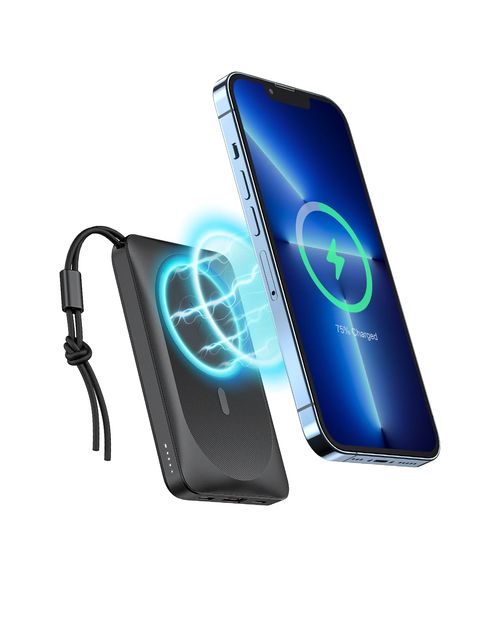 Veger MagOn Magnetic Wireless Power Bank 10000mAh - 15% OFF
as of September 2, 2023 2:03 pm