This is VAVA 2K Dual Dash Cam. As you understand from the name, this dash cam has 2K front and 1080P cabin cameras. In addition, it has a 2-inch LCD display, built-in GPS, night vision, 24 hours parking monitoring, and other features.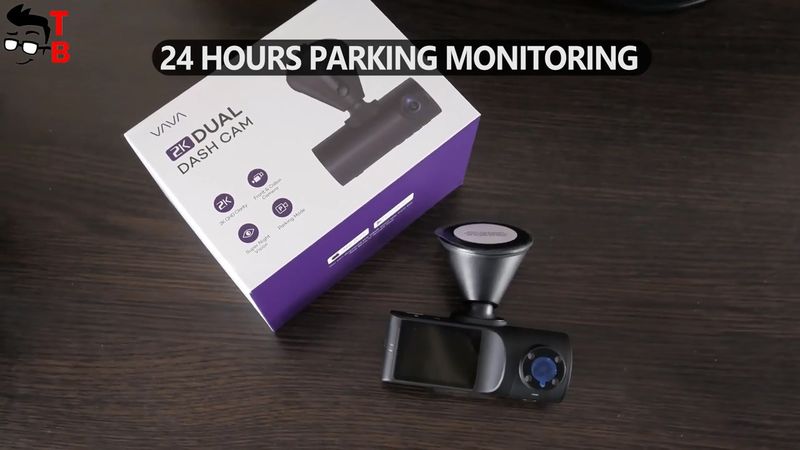 We already made a review about VAVA 4K Dash cam about half a year ago, and I was very impressed by it. I think that VAVA 2K Dual Dash Cam can be even more interesting because it has two cameras and a screen to use the dash cam without a connected smartphone.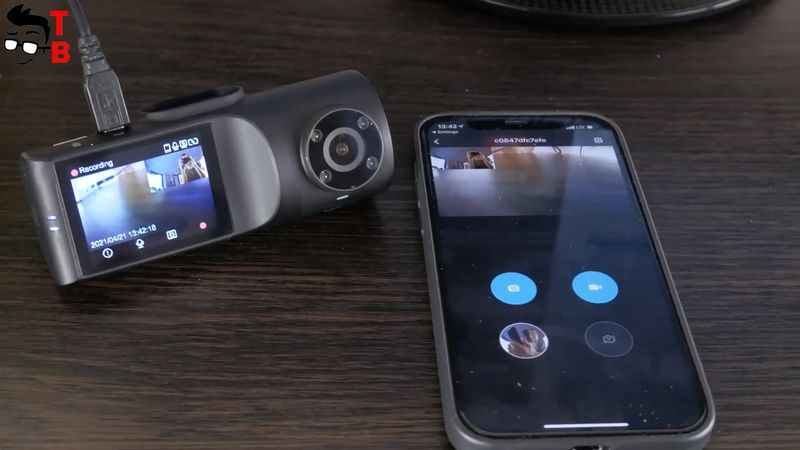 However, this dash cam also supports Wi-Fi and app control. I will show you how to connect the dash cam to the phone and the functions of the app in this video.
OK, let's begin with unboxing and design review.
Official website: vava
Where To Buy VAVA 2K Dual Dash Cam?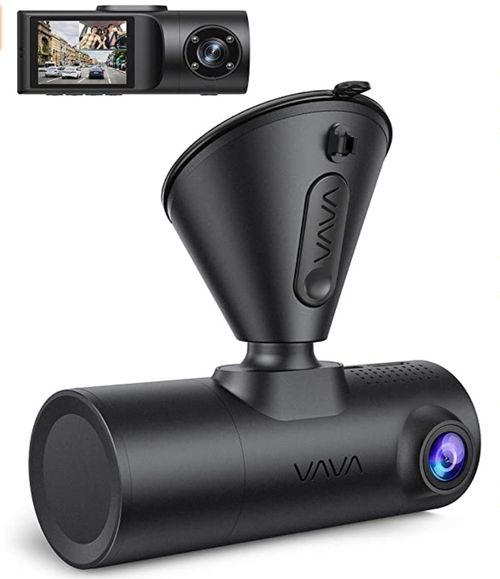 Dual Dash Cam, VAVA 2K Front and 1080P Cabin - Amazon
as of September 9, 2023 10:42 am
Unboxing
So, the new dash cam from VAVA comes in this box.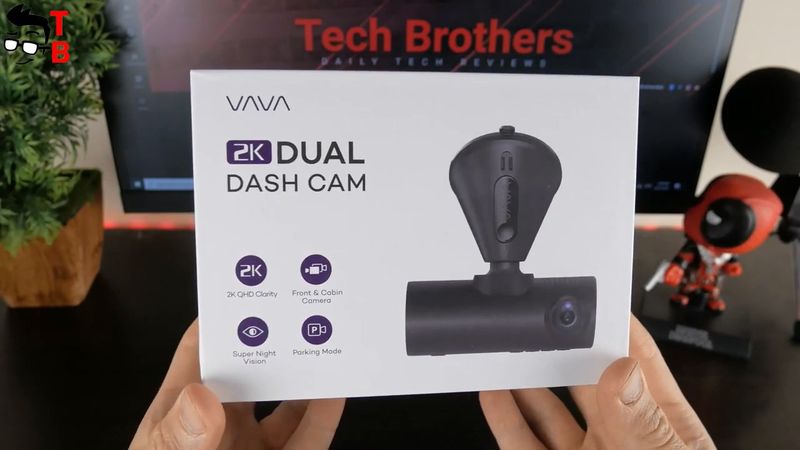 There is all information about the device on the box, such as the model name, main features, and the image of dash cam on the front.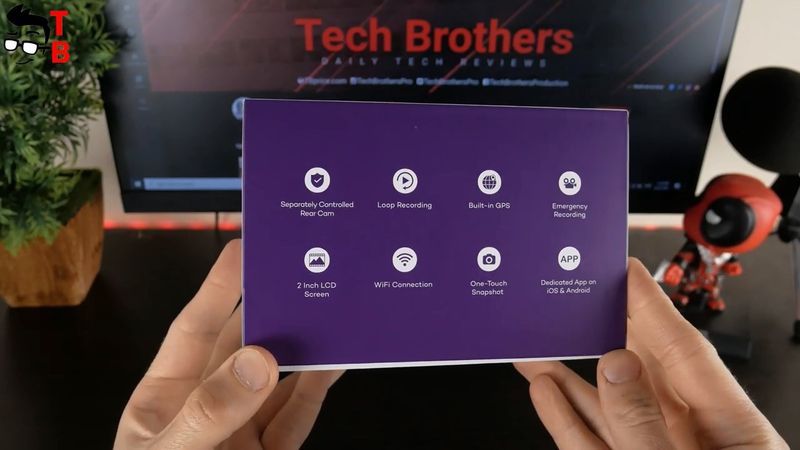 On the side face, we can read the other features of this product, such as loop recording, built-in GPS, emergency recording, 2-inch LCD screen, Wi-Fi connection, etc.
When you open the box, the first thing you see is the envelope with a warranty card and user manual.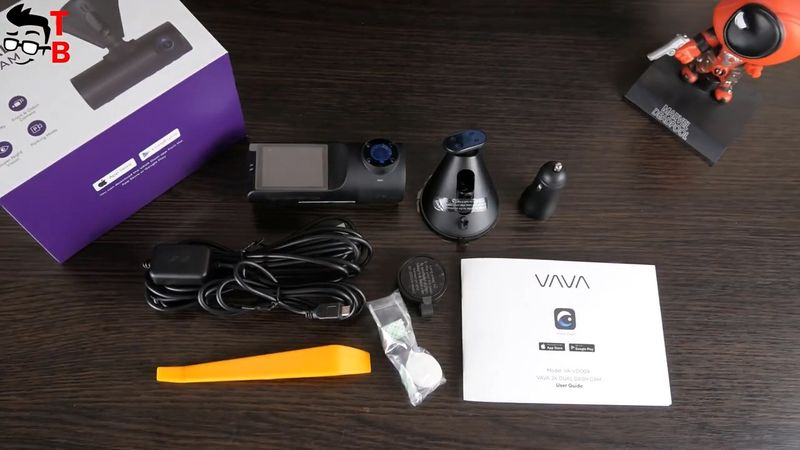 Then, we have a dash cam itself. There is also a car charger, car mount, snapshot button, charging cable with GPS module, crowbar, and five cable clips in separate boxes.
I like the way the company packaged its dash cam. All the accessories are in separate boxes, which is very convenient.
Design
So, VAVA 2K Dual Dash cam looks like this. Its dimensions are 110 х 45 х 45 mm.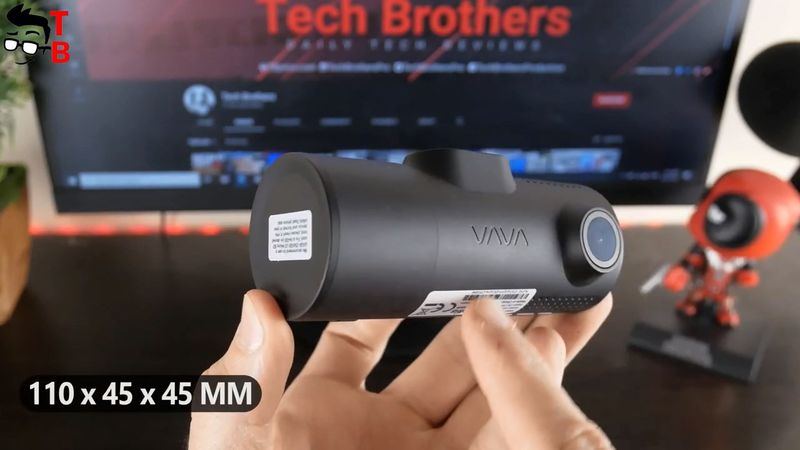 The weight is about 165 grams.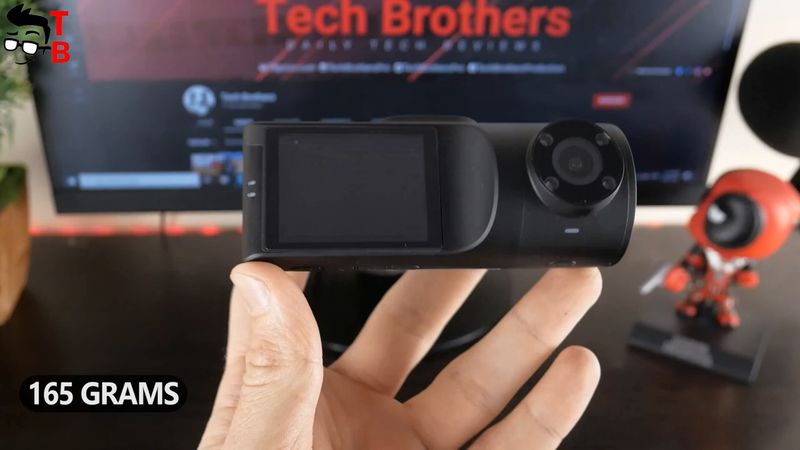 This is the first front camera, and this is the second rear camera.
The display is next to the rear cabin camera. By the way, the screen is not touch sensitive, so there are physical buttons under it, such as menu button, previous, next, and OK.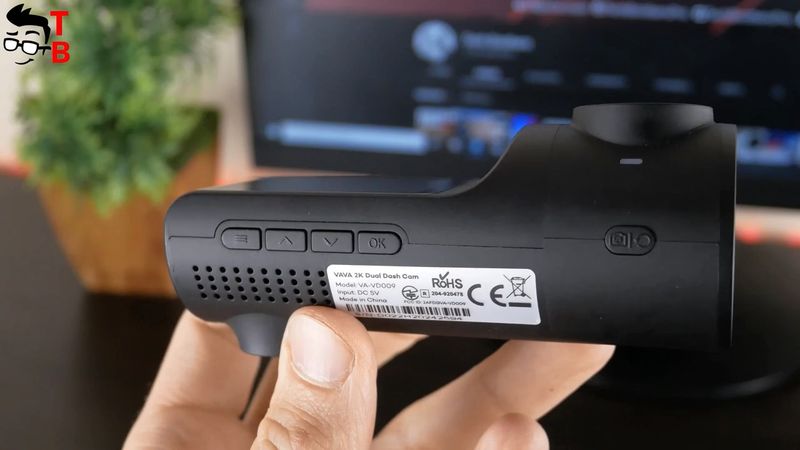 This is a rear camera OFF button if you don't want to use the cabin camera.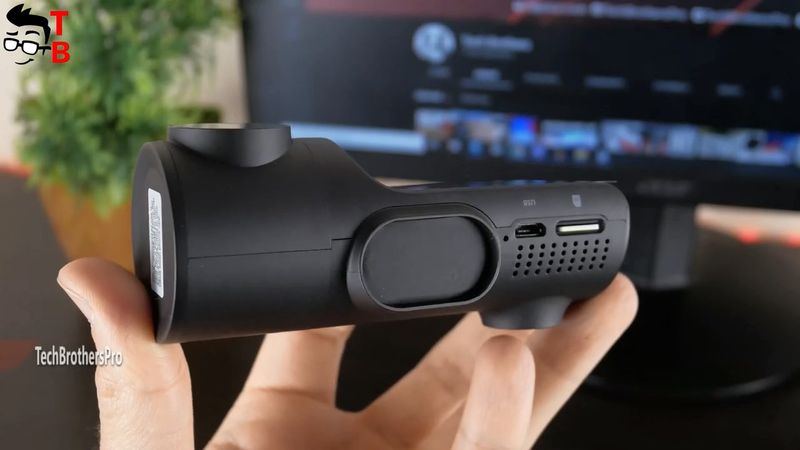 On the top of the dash cam, we have a microSD memory card slot and microUSB charging port.
As you can see, the mount is detachable, and it uses a magnetic connection. I like this mount because it allows rotating a dash cam 360 degrees. Very nice.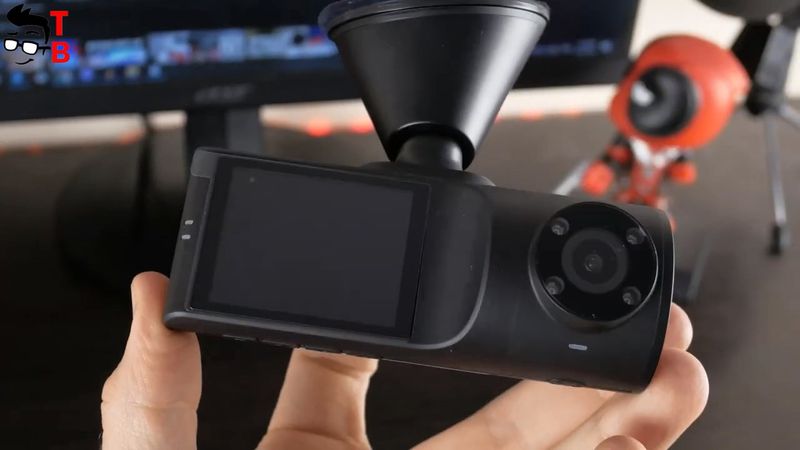 The next feature of the VAVA 2K Dual Dash Cam is extreme temperature resistance. The body is made of premium ABS plastic, so it is able to withstand extreme temperatures from -4 to 122 degrees Fahrenheit.
OK, now I want to turn on the dash cam, and look at the screen functions.
Functions
Before using VAVA 2K Dual Dash Cam, you need to insert a memory card. The manufacturer recommends using from 16 to 256GB U3 microSD card.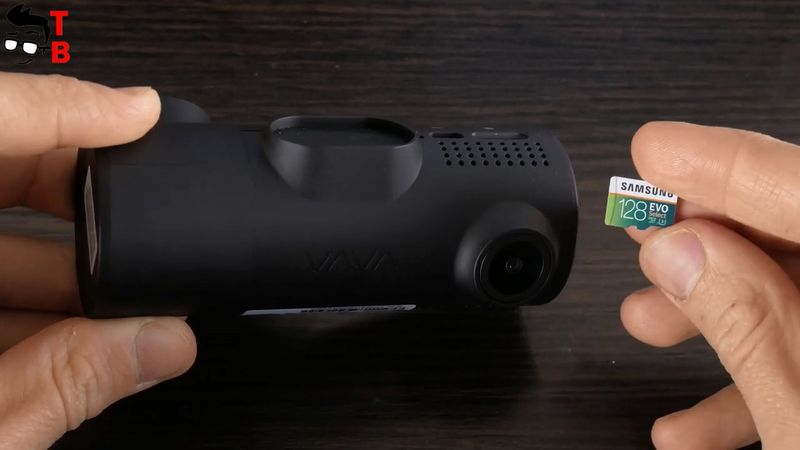 I want to recall that the display is not touch-sensitive.
So, we can see the video from the front and rear cameras on the screen. As I already said, you can turn off the cabin camera using this button.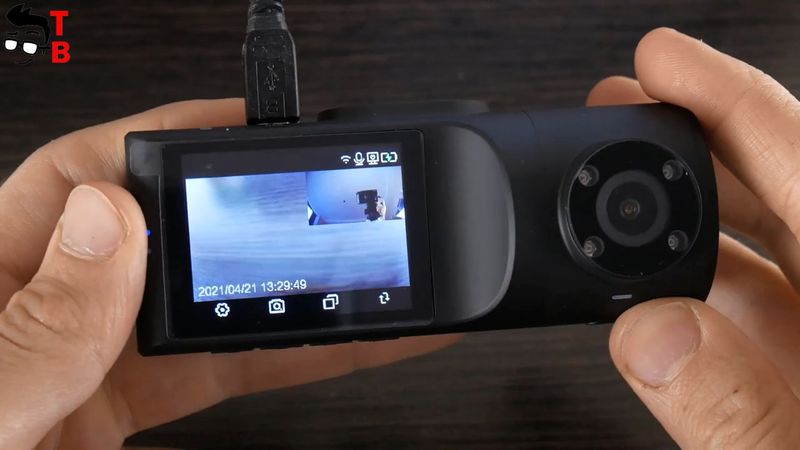 There are four icons on the bottom of the screen, such as settings menu, snapshot, gallery, and start recording.
In the settings menu, we have general, advance and system settings.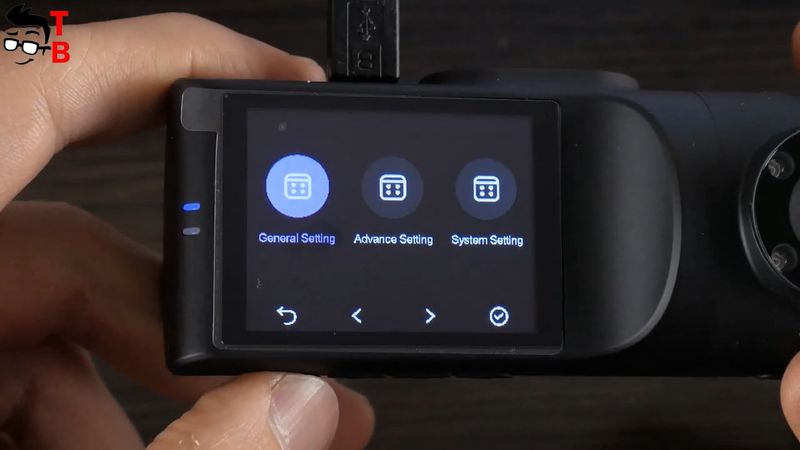 The general settings menu has video resolution, LCD display, a rear lens on/off, loop recoding time, Wi-Fi On/Off, GPS on/Off, and watermark.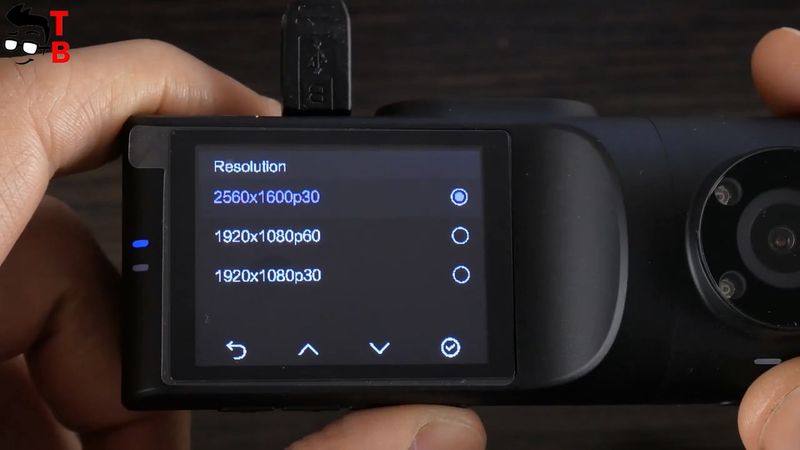 In the advance setting menu, we can turn on/off parking mode, choose the sensitivity for G-Sensor from low to high, choose a driver fatigue, LCD display auto-off time, microphone on/off, key click, IR LED auto on/off, and frequency 50 or 60Hz.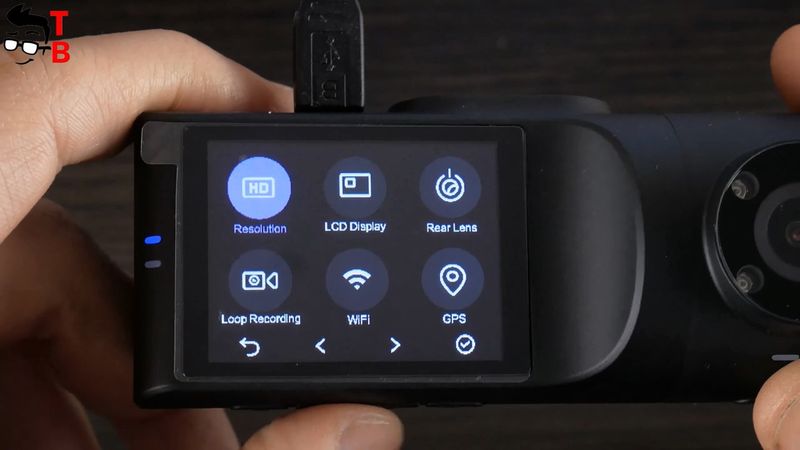 We have also a system settings menu on VAVA 2K Dual Dash Cam. There is power off delay, about, language, time and date, format memory card, and restore default settings.
So, you can use this dash cam without a connected smartphone. However, it supports Wi-Fi and app control, so we need to check the application too.
Connection
The app is called VAVA Dash. It is available on Android and iOS devices.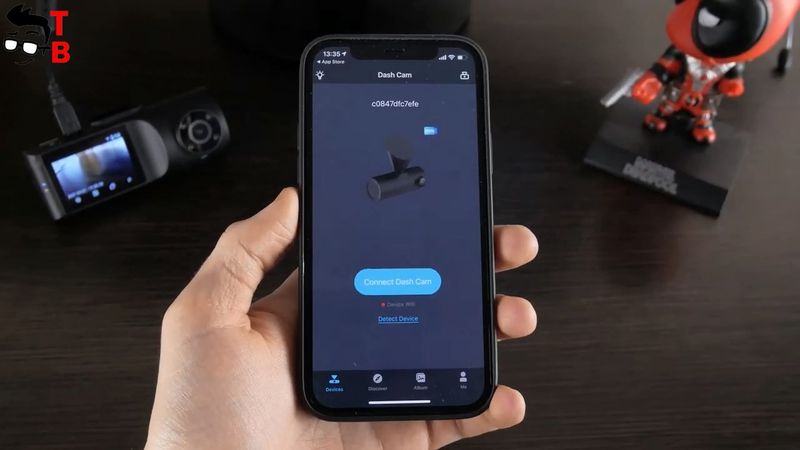 Open the app, and you will see a big Connect Dash Cam button.
Now, you need to connect to the VAVA Wi-Fi network. If you don't have it in Wi-Fi settings on your phone, then make sure that Wi-Fi is turned in the settings of dash cam. The password from the Wi-Fi network is from 1 to 8.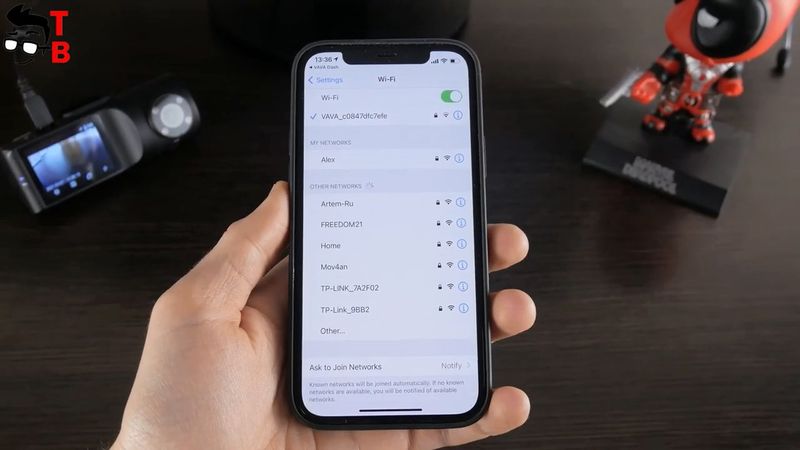 That's all! The dash cam is connected to a smartphone.
App Functions
In the app, we can also see the video from the front and rear cameras. You can choose a front camera full screen or a rear camera full screen.
There is also a snapshot button, video recording button, gallery, and GPS.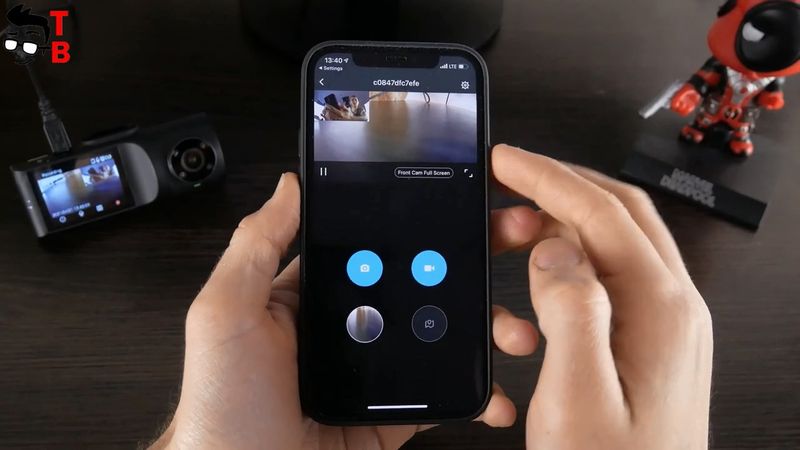 In the settings, we can change a dash cam name, Wi-Fi name, Wi-Fi password, loop recording time, video resolution, G-Sensor sensitivity, parking mode, record sound, LED indicator, audio, rear camera, IR LED, watermark, GPS, driver fatigue, screen saver, frequency, auto-off, language and dash cam information.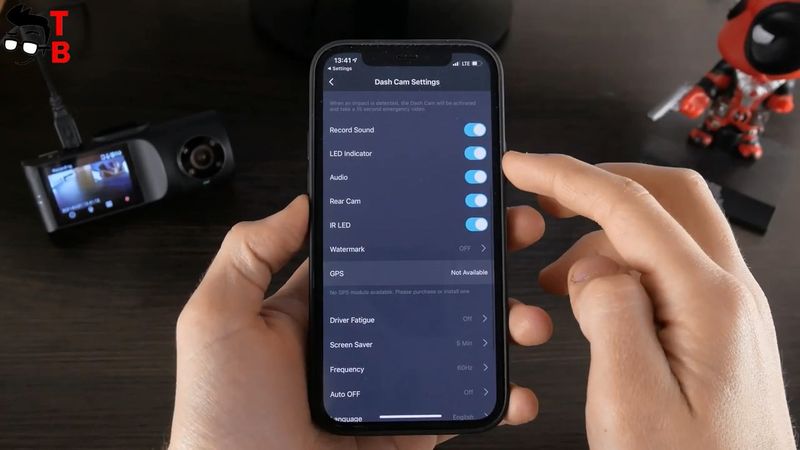 So, the settings in the app are the same as on the dash cam itself.
Sample Videos
We drove around our town and shot videos on the front and back cameras. Let's watch them.
As you can see, the video resolution of the front camera is really 2K – 2560 х 1600 pixels. The rear cabin camera has Full HD resolution.
Conclusion
You know, I even like VAVA 2K Dual Dash Cam more than VAVA 4K Dash Cam, because it has two cameras (front and rear) and display.
To be honest, I am not a big fan of dash cams without screens, because you need to have your smartphone connected all the time.
The next thing I like in this dash cam is a dedicated button to close the cabin camera. It is very convenient.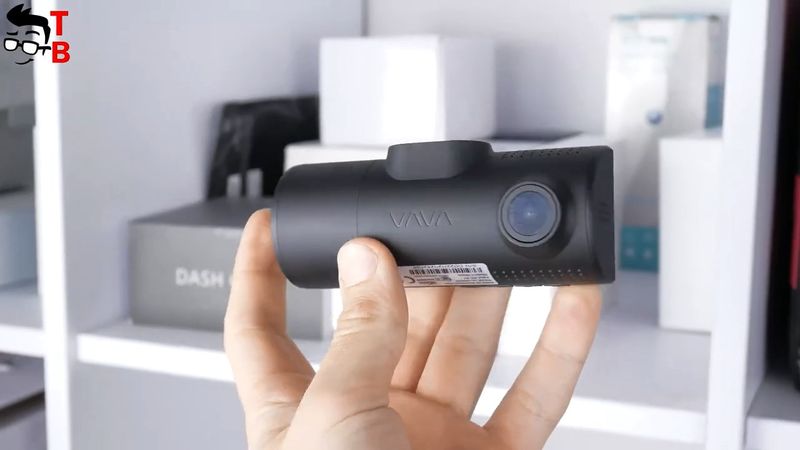 VAVA 2K Dual Dash Cam also has built-in GPS for tracking the vehicle location, driving route, speed, and other information about the journey.
By the way, I forget to tell you that dash cam has 320mAh built-in battery, which is used for 24-hour parking monitoring when the car engine is off.
The video quality is good both day and night.
You know, maybe I will keep this dash cam for myself. I really like it.
Where To Buy VAVA 2K Dual Dash Cam?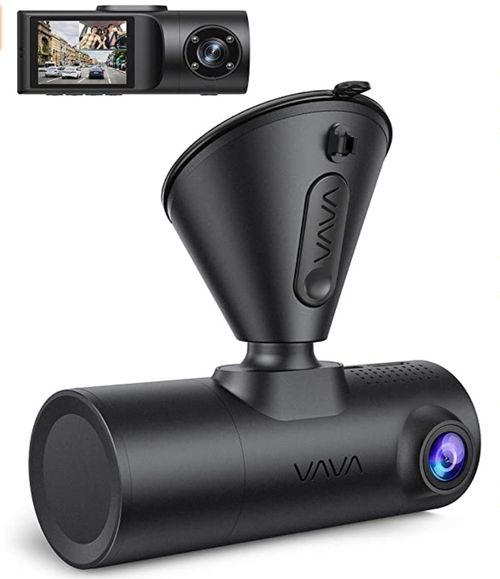 Dual Dash Cam, VAVA 2K Front and 1080P Cabin - Amazon
as of September 9, 2023 10:42 am