I am back with another review, and today I want to tell you about Vankyo C751 wireless headphones.
We have already tested products from Vankyo Company, but those were projectors. As you can see, Vankyo also has wireless headphones and even tablets.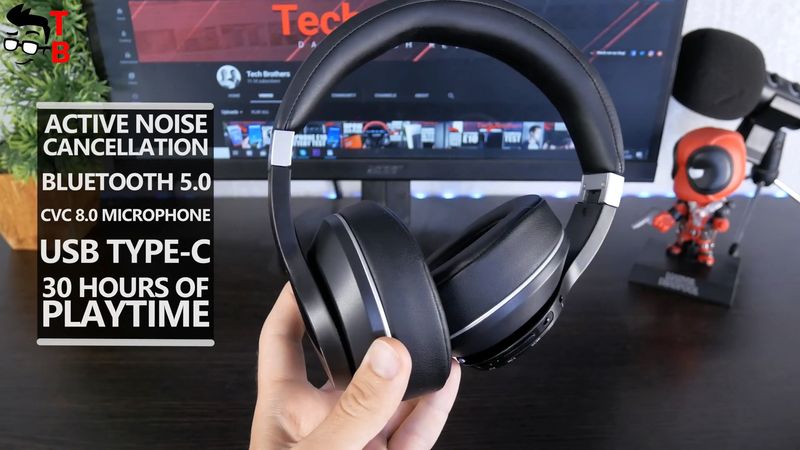 Talking about Vankyo C751 headphones, they have active noise cancellation, Bluetooth 5.0, CVC 8.0 microphone, USB Type-C charging port, and 30 hours of playtime.
The price of these headphones is about $60 on Amazon.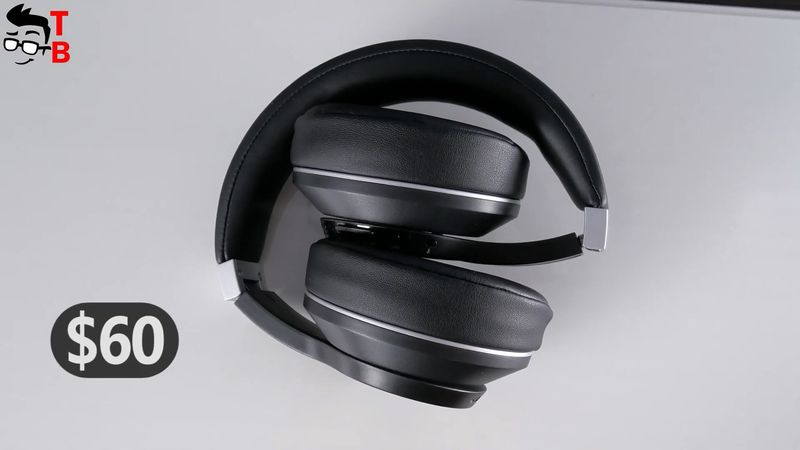 Now you know the main features of Vankyo C751, so let's do unboxing and test of them.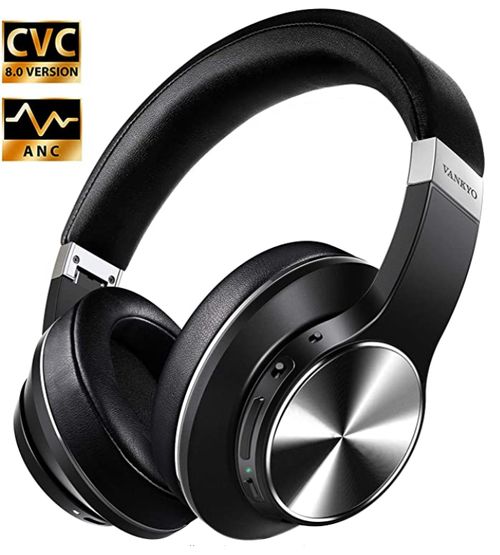 VANKYO C751 Hybrid Active Noise Cancelling Headphones - Amazon
as of September 15, 2023 5:52 pm
Unboxing
The headphones come in this nice box. There is the image of the product, company logo, and model name, as well as active noise canceling on the front side.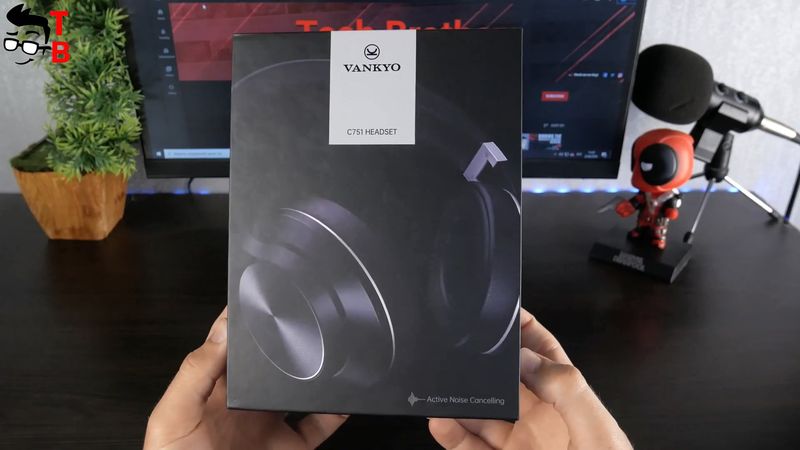 The list with main features is on the back, such as lightweight design for a comfortable fit, Hi-Fi stereo sound, 30 hours of battery life, etc.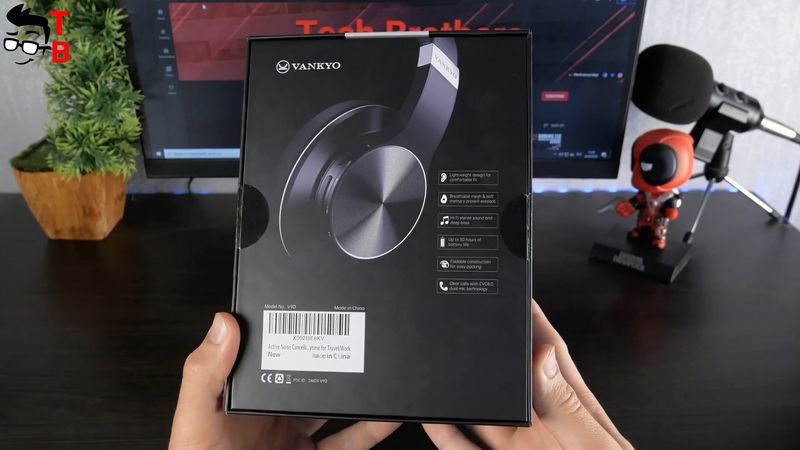 Inside the box, there is a hard case that protects the headphones from damage during transportation.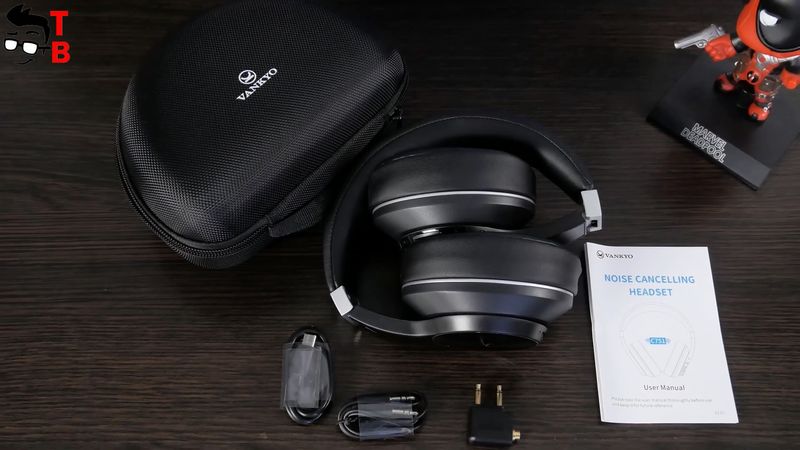 Opening the case, you will find the headphones themselves, user manual, USB Type-C charging cable, 3.5mm audio cable, and an airplane adapter.
Design
Looks like Vankyo Company just recently started making wireless headphones. However, Vankyo C751 has very good build quality.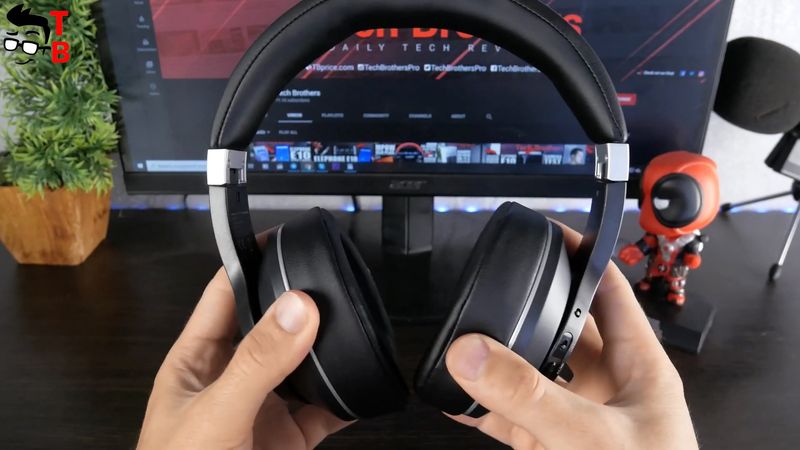 Just look at this big and soft ear cups, as well as a headband. On the left and right sides, you can see Vankyo logos.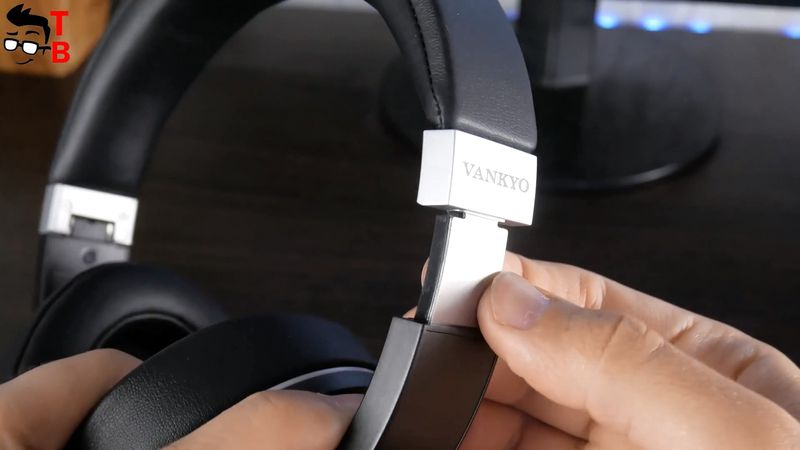 By the way, the headband is made of metal, and it is adjustable.
The outside of ear cups has a shiny design. This makes the headphones look very expensive.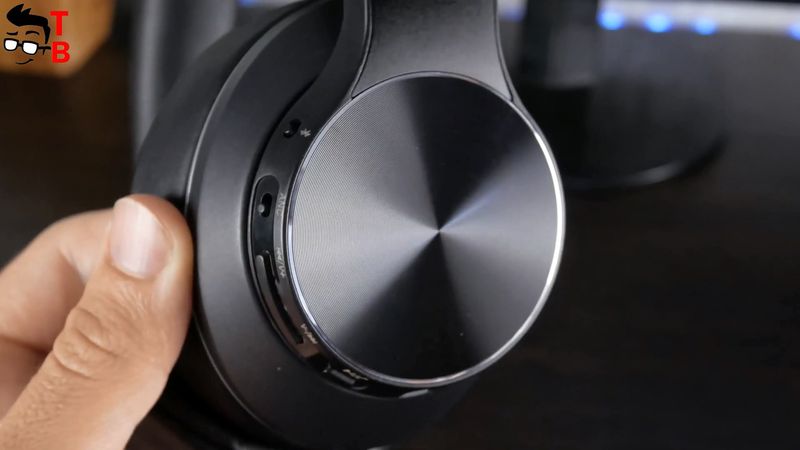 You should know that ear cups are also adjustable. You can move them forward and backward. To be honest, I have never seen anything like it on other headphones before.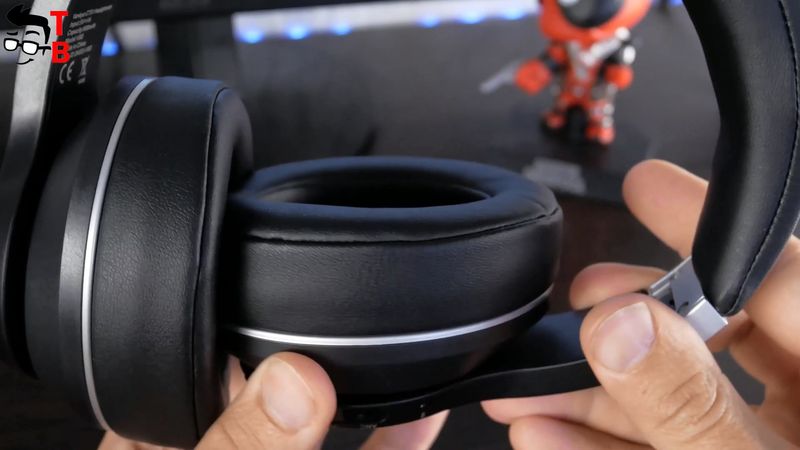 Of course, Vankyo C751 is folding headphones. In this way, they take up much less space and fit into the case.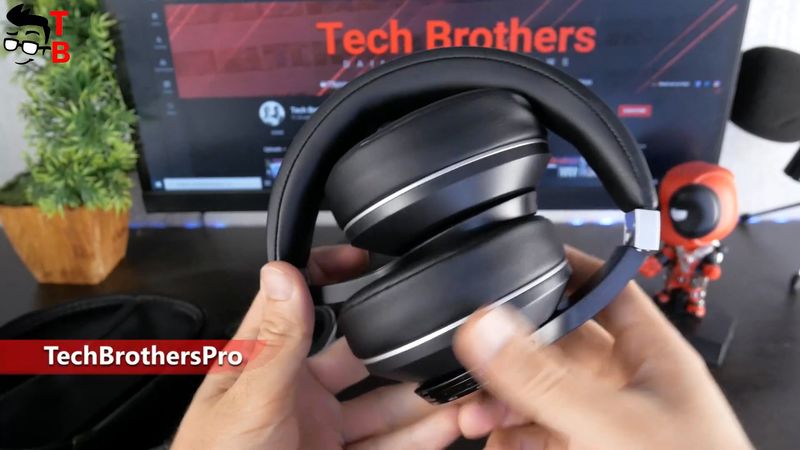 Now, let's look at ear cups closer.
On the left ear cup, we can see the USB Type-C charging port and LED indicator.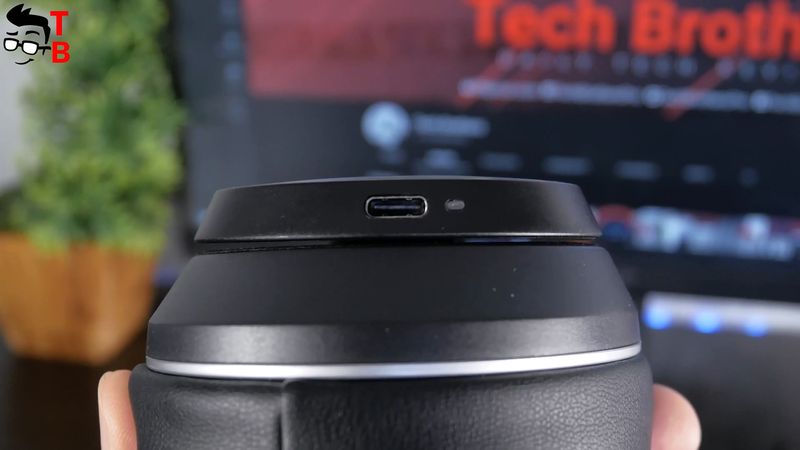 On the other ear cup, there is power and Bluetooth button, ANC button, volume up/down, as well as next/previous track, and the last button is play/pause or answer/reject the call. There is also a 3.5 mm audio jack.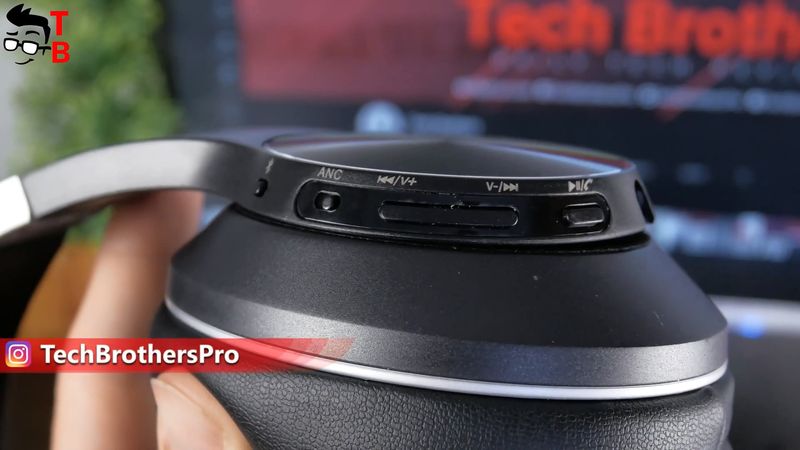 You know, Vankyo C751 is one of the most comfortable headphones that I have ever tested. I think that's because of a really big and soft ear cushions.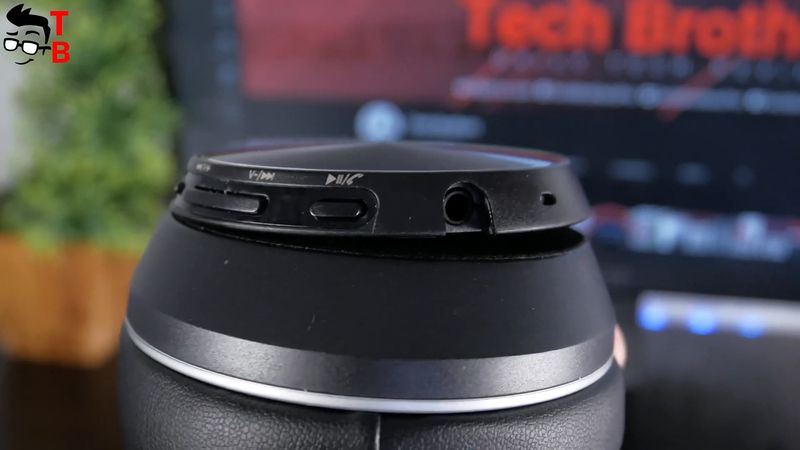 OK, now let's connect the headphones to a smartphone, and then talk about sound quality.
Connection
Vankyo C751 supports Bluetooth 5.0, but also the headphones have a 3.5 mm audio jack. It means that you can connect the headphones to your smartphone or any other device wirelessly as well as using an audio cable.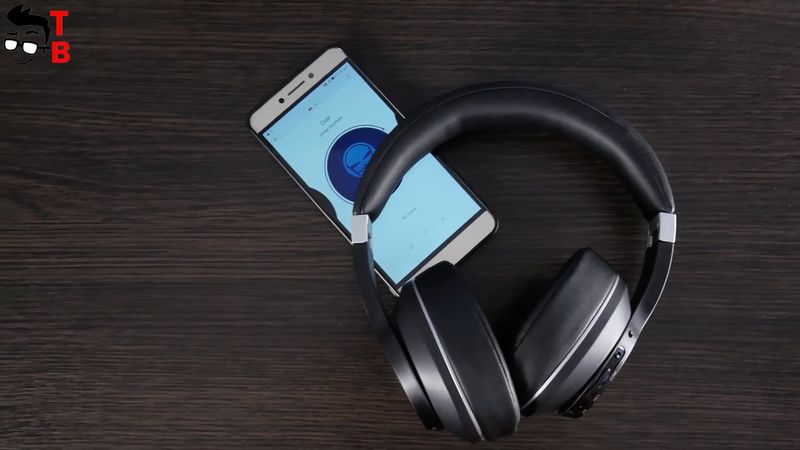 Just plug in an audio cable from the package to headphones and your phone. That's all!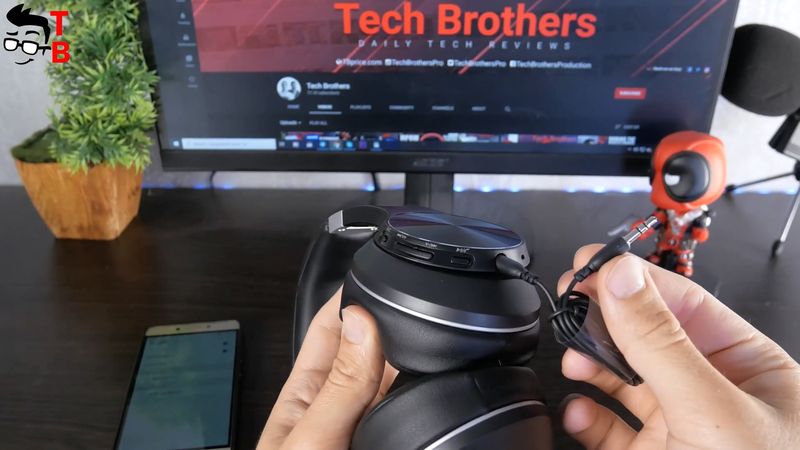 If you want to connect wirelessly, then go to Bluetooth settings on your phone, and choose Vankyo C751.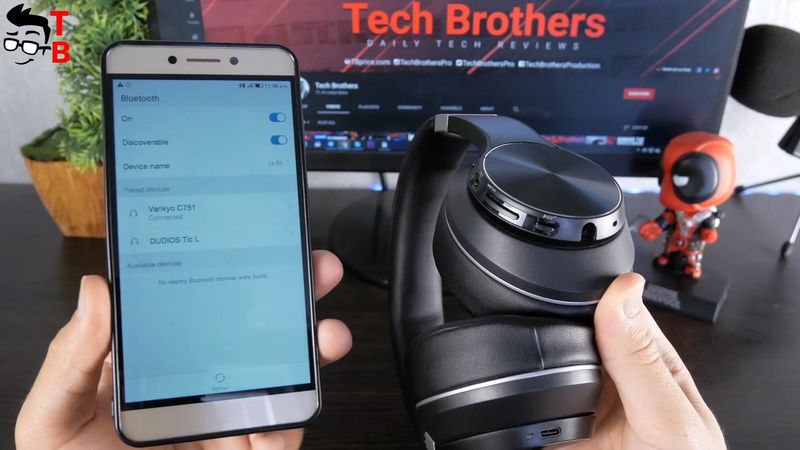 Sound Quality
Talking about sound quality, the headphones are equipped with dual 40mm drivers. The sound is clean and detail.
By the way, the headphones have 5 built-in EQ modes, such as pop, classic, rock, jazz, and voice. You just need to press on volume down to choose the mode. That's a very good idea because some people prefer to listen to jazz, while others just listen to podcasts.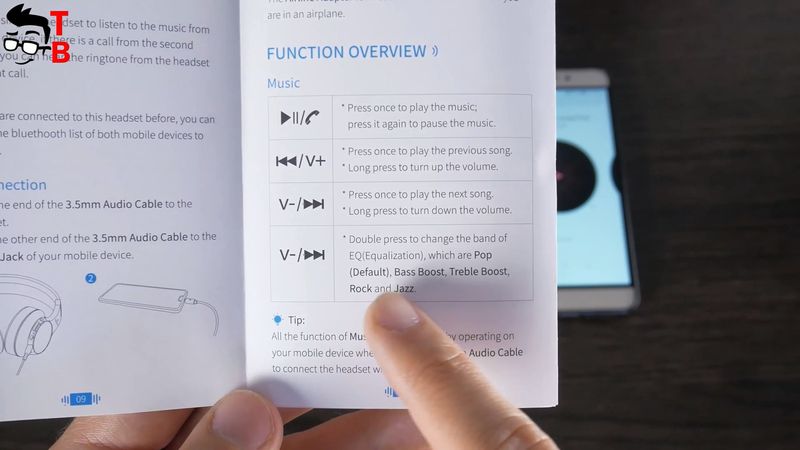 Another feature of Vankyo C751 is active noise cancellation. The manufacturer says that ANC reduces ambient noises by up to 90%. The sound quality with ANC is really different from without it. It is cleaner.
By the way, the headphones also have a CVC 8.0 microphone. You can answer the phone calls using the headphones. This is a very useful function, and the mic quality is pretty good.
Battery
As for the battery, the manufacturer promises 30 hours of playtime on a single charge. However, that's with ANC off.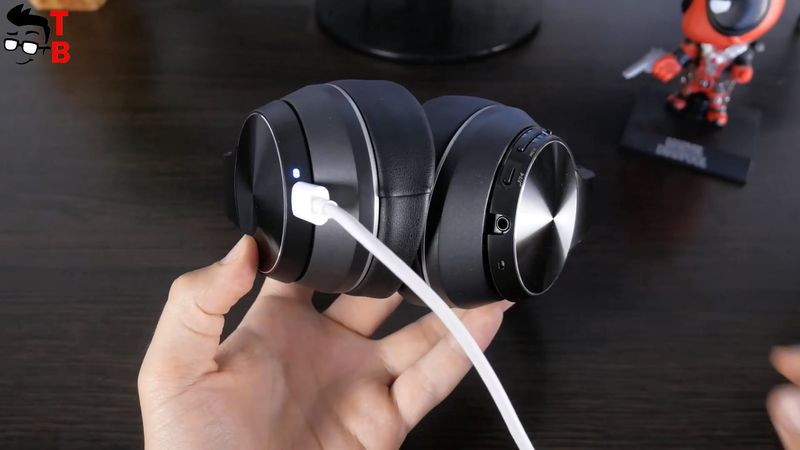 If you use active noise cancellation, then battery life will be about 10 hours.
I like that Vankyo C751 is equipped with USB Type-C port, so you don't have to take micro USB cable with you to charge the headphones. You can use the charging cable from a smartphone.
Conclusion
So, the main features of Vankyo C751 are high build quality and really big and comfortable ear cups. These are one of the most comfortable headphones that I've tested.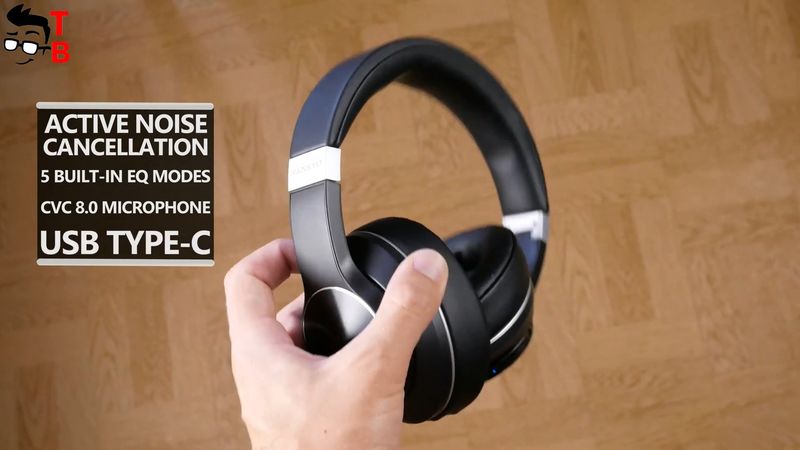 Also, Vankyo C751 has active noise cancellation, five built-in EQ modes, CVC 8.0 microphone, and USB Type-C port.
Yes, USB C is a very useful feature, because most headphones still come with a micro USB charging port.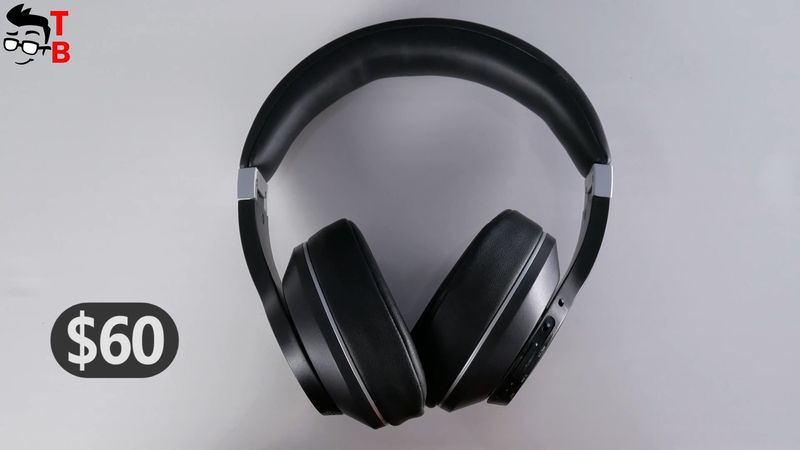 The price of Vankyo C751 is $60. If you liked the headphones as much as I did, I will leave the link to Amazon below.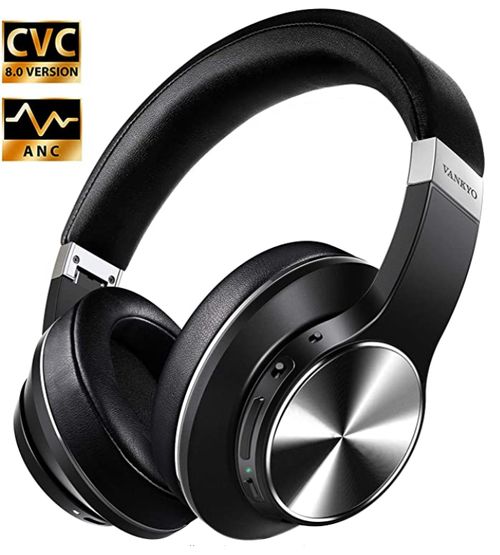 VANKYO C751 Hybrid Active Noise Cancelling Headphones - Amazon
as of September 15, 2023 5:52 pm