Some weeks ago, we made a review of Vankyo C751 wireless headphones. I really liked those headphones because of USB Type-C charging port, Active Noise Cancellation, and 30 hours of playtime.
However, there are also other headphones with similar specifications, but they are cheaper. I am talking about Vankyo C750. They also have Active Noise Cancellation, 30 hours of playtime, CVC 8.0 microphone.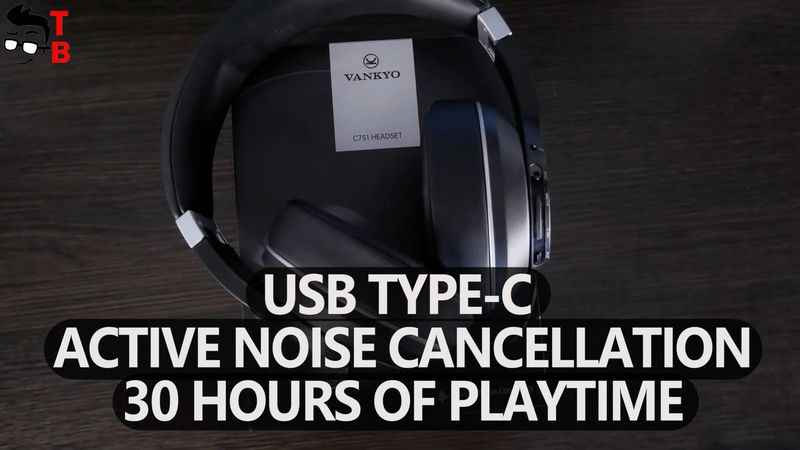 The price of these headphones is about $59 on Amazon.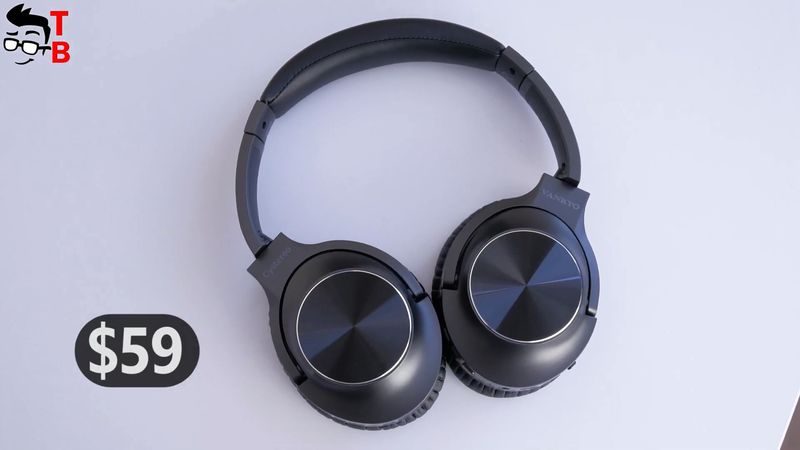 OK, let's do the unboxing and a full review of Vankyo C750 wireless headphones. We will also find out the main differences between Vankyo C750 and C751. Let's get started!
Unboxing
On the front of the box, we can see how the new headphones look like. There is also a company logo – Vankyo, and model name – C750 Headset on the front.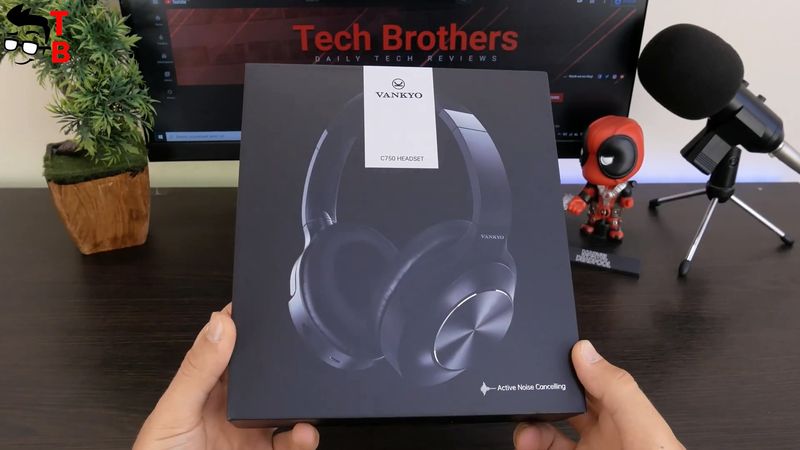 On the back, there are main features of headphones, such as active noise cancellation, undeniable premium sound, clear and crisp calls, comfortable fit.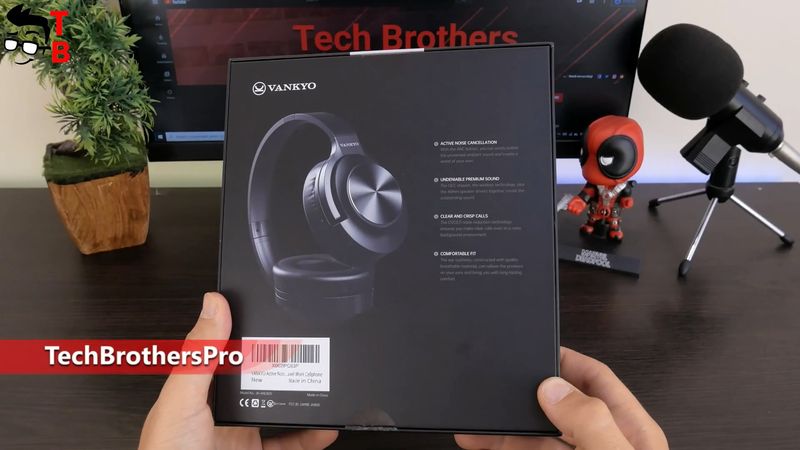 Opening the box, you will find a hard case with headphones, carrying bag, user manual, 3.5 mm audio cable, and micro USB charging cable.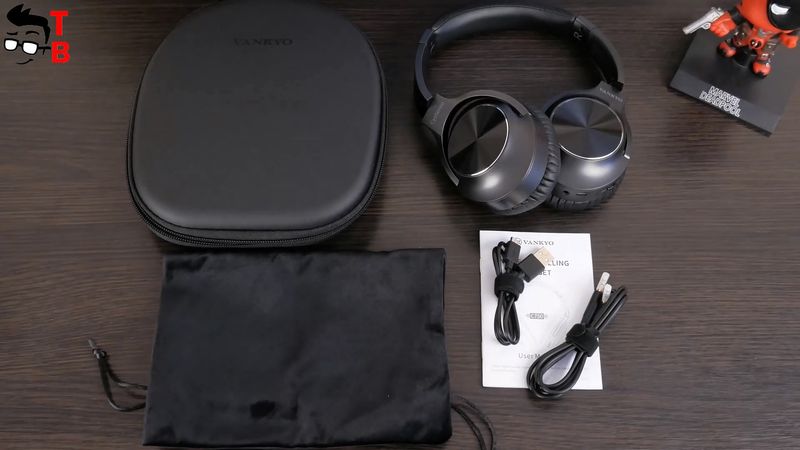 As you can see, the case is quite big, because the headphones are not foldable. Let's talk about design in more detail.
Design
I want to start talking about design with dimensions and weight. The headphones are 170 by 200 cm.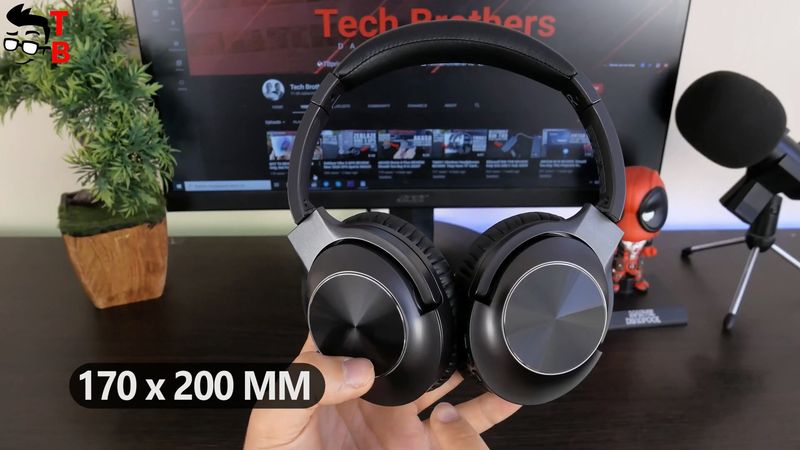 The size of the ear cup is 100 by 75 by 45 cm.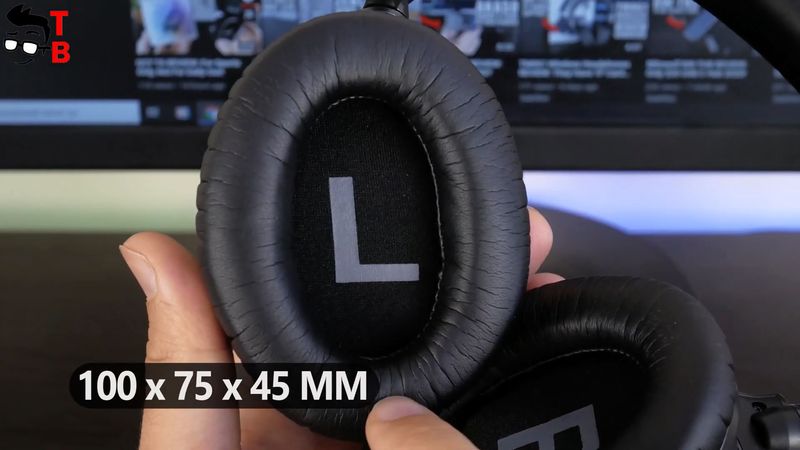 The weight of the headphones is 229 grams.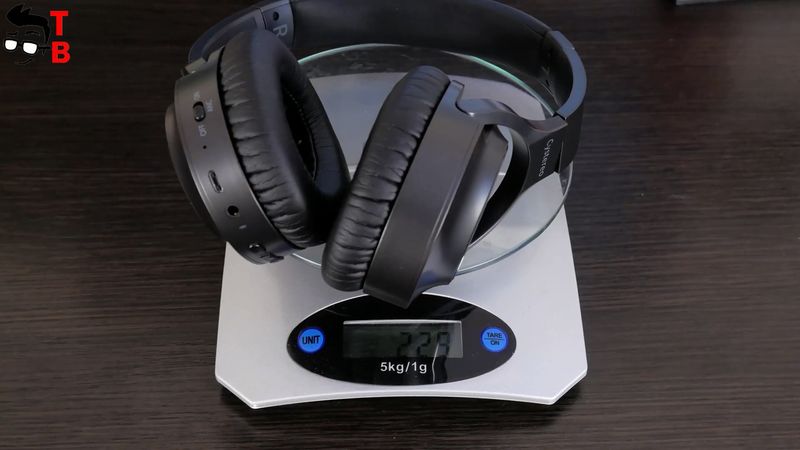 The first impressions from Vankyo C750 are that they are very comfortable. They are made right for my ears.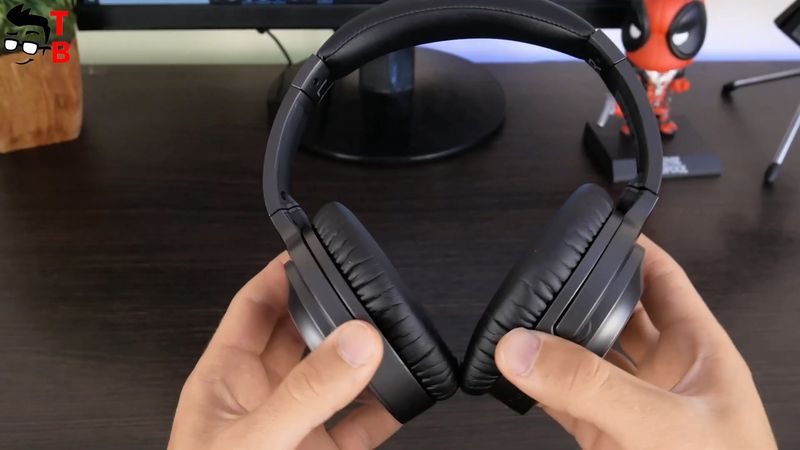 The headphones are not folding, but the headband is adjustable, and ear cups are 90 degrees rotatable.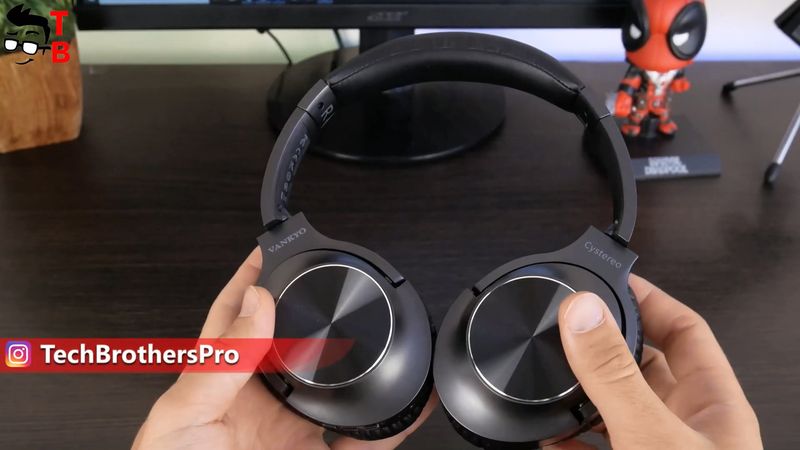 The outside of earcups has a premium looking finish.
All the buttons and connectors are located on the left earcup. Here we can see ANC switch, microphone hole, micro USB charging port, 3.5mm audio port, LED indicator, and three buttons: plus, minus and power.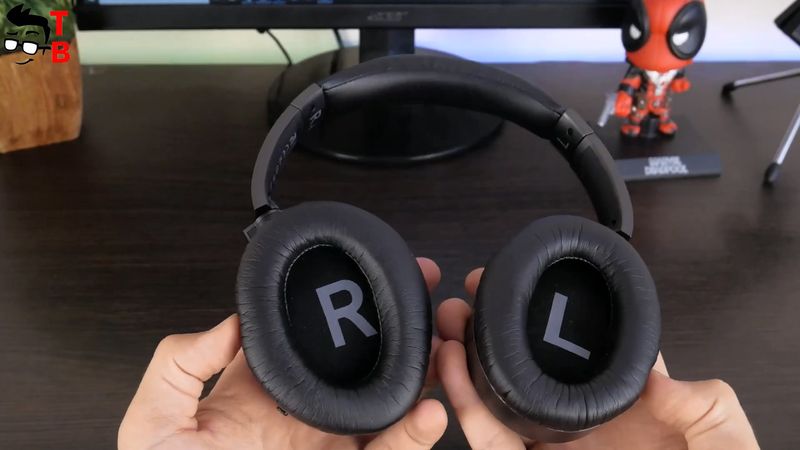 I think that's all about design. I really like how Vankyo C750 headphones look like as well as they fit. These headphones are very comfortable.
Connection
As I already said, Vankyo C750 is equipped with a 3.5mm audio jack. It means that you can connect the audio cable to headphones and smartphones. It's a wired connection method.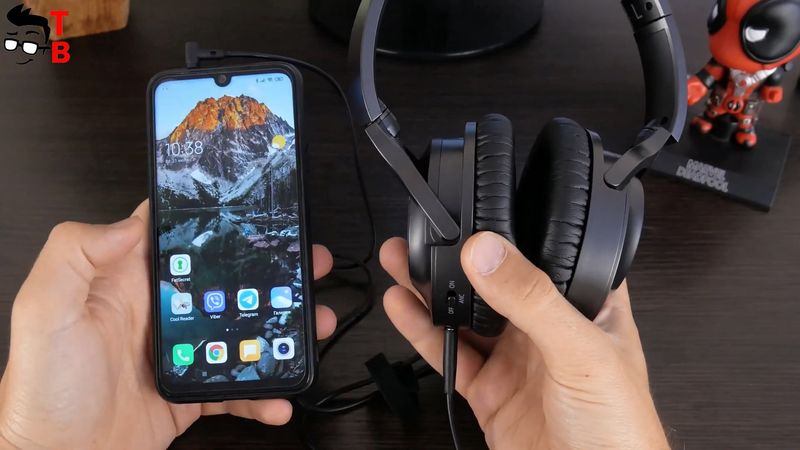 But also the headphones have Bluetooth 5.0 support. You can connect the headphones to your smartphone wirelessly.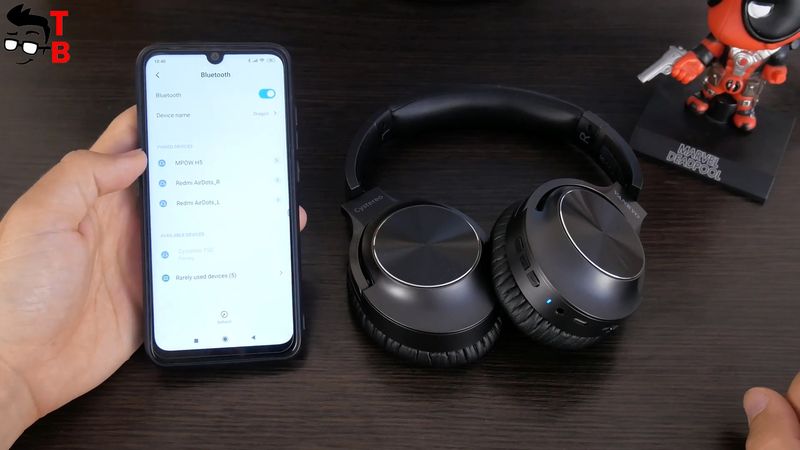 For this, press the power button on headphones, then go to Bluetooth settings on the smartphone or any other device, and choose Vankyo C750.
Battery
If we are starting to talk about the wireless connection, then I have to tell you about battery life.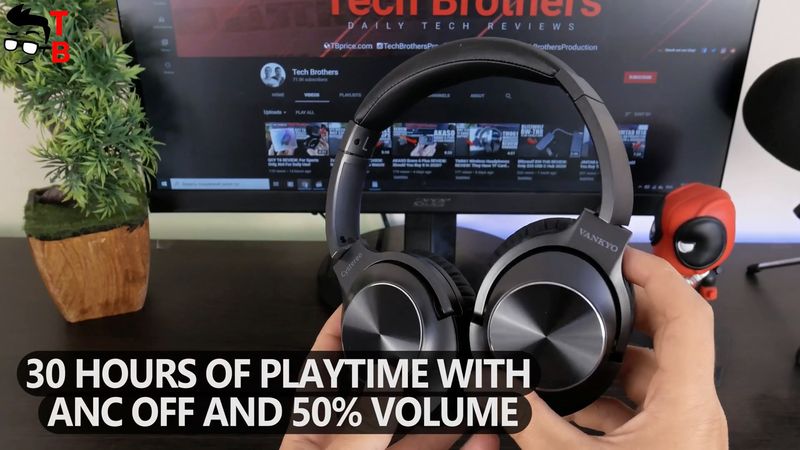 I didn't find any information about the battery capacity of these headphones, but the manufacturer promises 30 hours of playtime on a single charge. You should note that this is with ANC off and about 50% volume.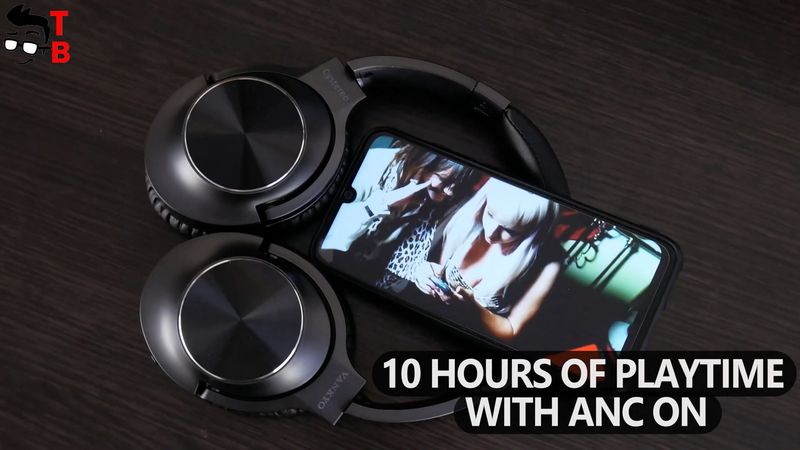 Using ANC, battery life is about 10 hours.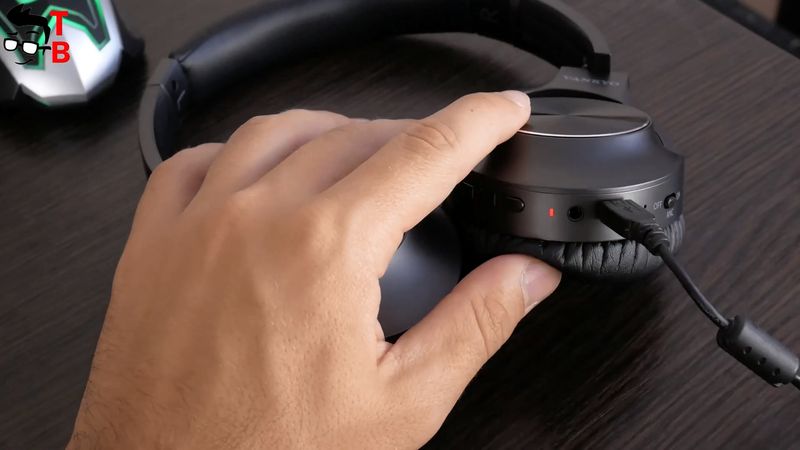 Although the headphones are equipped with a micro USB port, they provide fast charging support. 10 minutes of charge is enough for 2 hours of playtime.
Sound Quality
Finally, let's talk about sound quality.
Vankyo C750 headphones are equipped with 40mm large-aperture drivers. They also support aptX codec.
I listened to all kinds of music, such as electronic, rock, rap, and every genre sounded good. The headphones offer good bass as well as clear sound.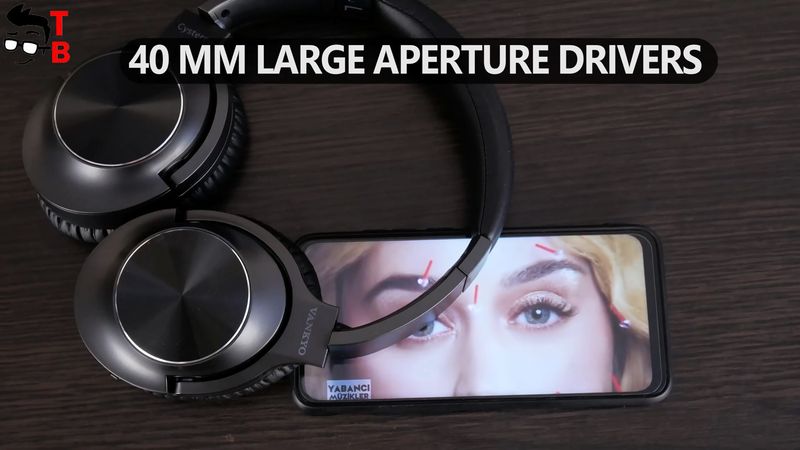 By the way, Vankyo C751 has the same drivers and very similar sound. I think they have the same sound, even though Vankyo C750 is cheaper than C751.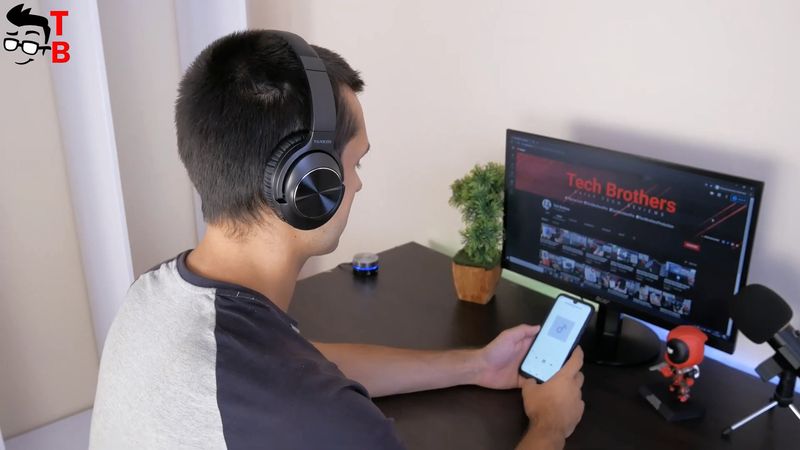 The other feature of Vankyo C750 is active noise cancellation. This is a must-have feature for any wireless headphones in 2020. ANC blocks out ambient noise by up to 90%. I use ANC even when I am in my office. It blocks the noise from the air conditioning, elevator, and others. It is also a great feature if you often listen to music on the subway, plane, or other transport.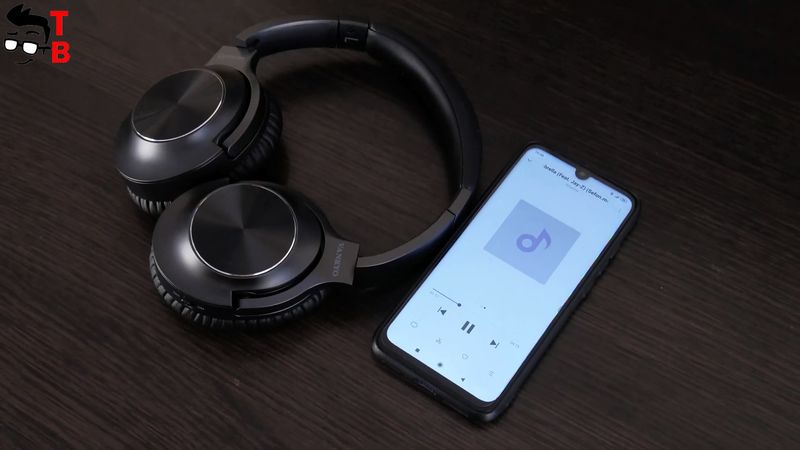 As I already said, Vankyo C750 is equipped with cVc 8.0 microphone. I tested the mic, and it is almost the same as on the speakerphone on the smartphone. Of course, extra noise gets into the microphone, especially, if you are in a crowded place, but it is not critical.
Vankyo C750 vs Vankyo C751
At the beginning of the article, I promised to tell you about the differences between Vankyo C750 vs C751. First, they have a little different design. To be honest, I like the design of Vankyo C751 headphones more.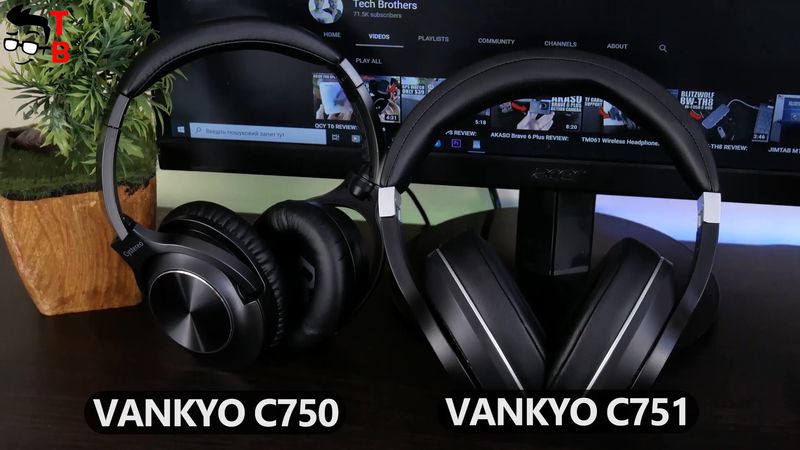 Another difference is that C751 is folding, so these headphones have a smaller carrying case. Vankyo C750 is not folding, so the case is quite big.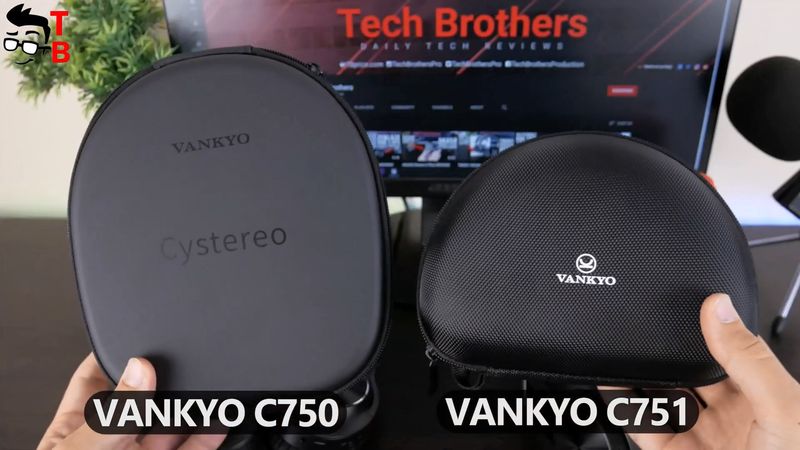 Finally, Vankyo C751 headphones are equipped with a USB Type-C charging port. C750 has only a micro USB port.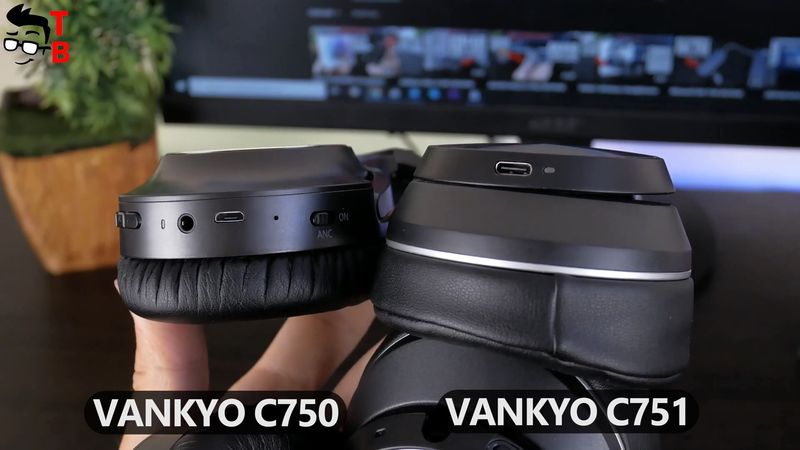 The sound quality and battery life are about the same.
So, if you want USB C port and folding design, then you better buy Vankyo C751.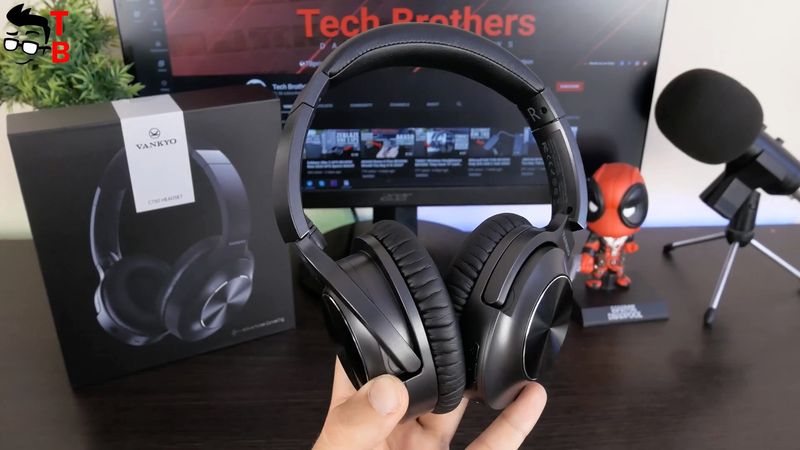 If these features are not important for you, then buy Vankyo C750. They have the same sound quality, microphone, and playtime on a single charge. However, they are cheaper by $10 – only $59 on Amazon.