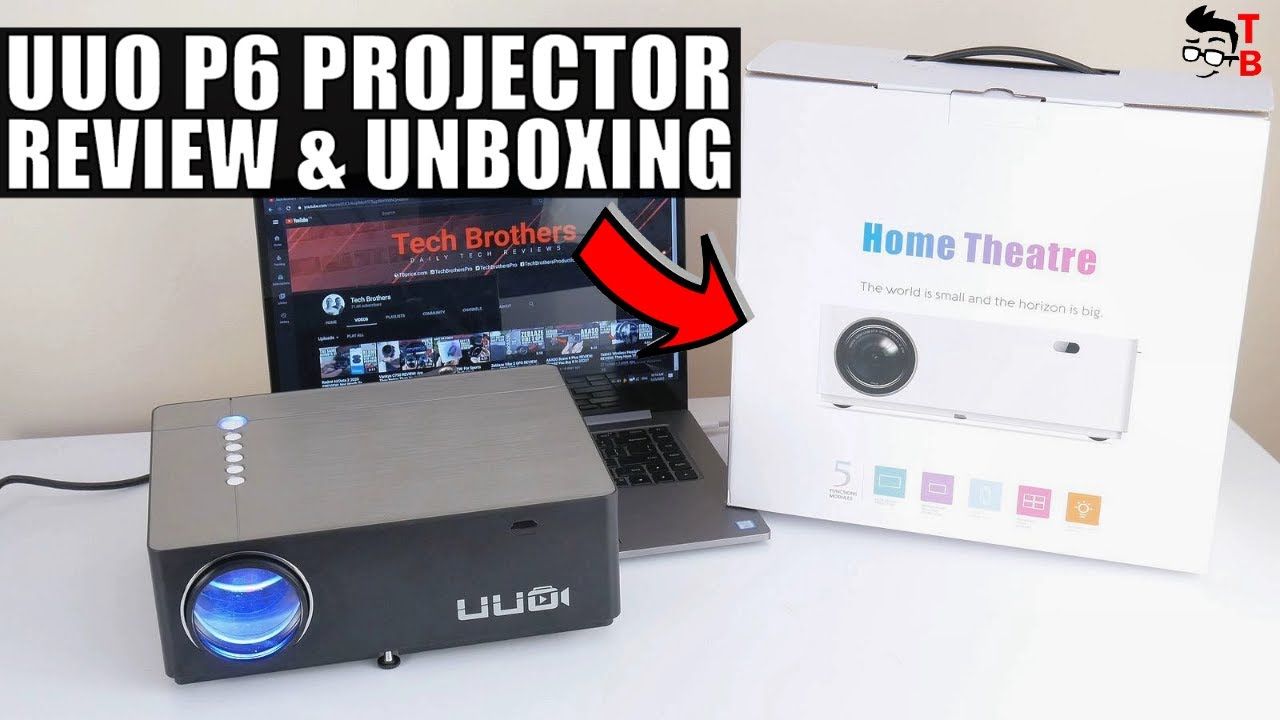 I hope you like our articles about projectors because it is another one. The new projector is called UUO P6, and it has Full HD resolution, 6000 Lumens brightness, 300-inch screen size, horizontal and vertical keystone correction, and other features.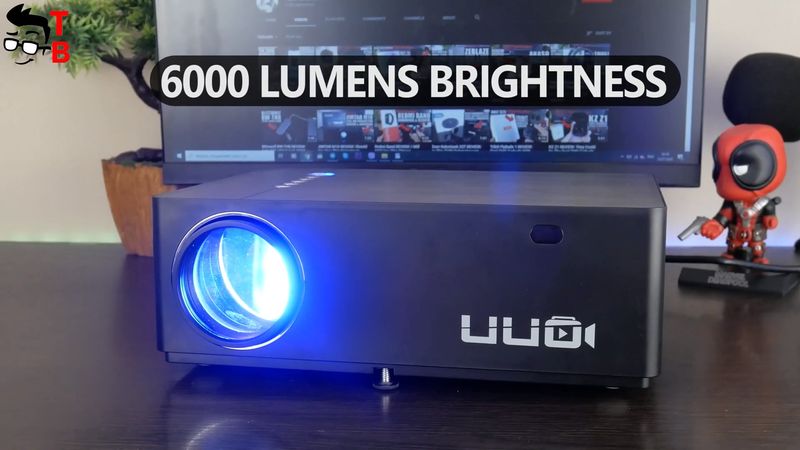 The price of this projector on Amazon is $280. Below I will leave the link.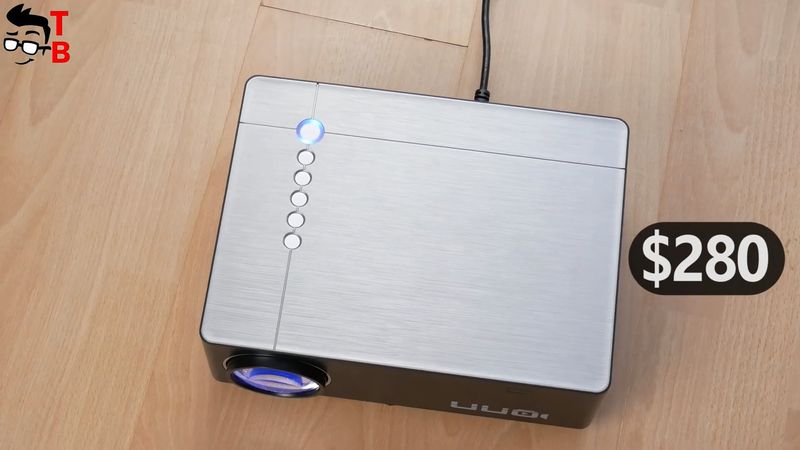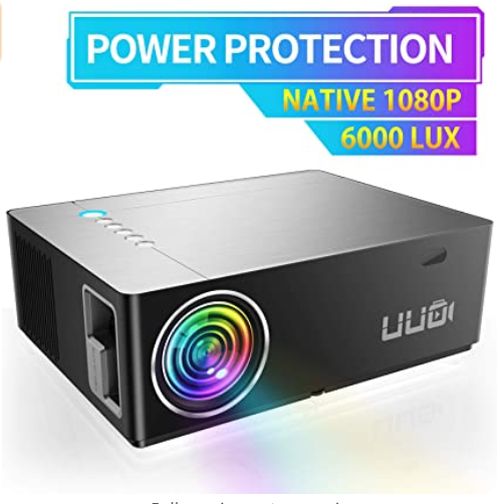 UUO Native 1080P Projector - UK Amazon - £15 OFF Code: 15GBPUUOP6
Buy it now

Amazon.co.uk
as of September 21, 2021 4:37 am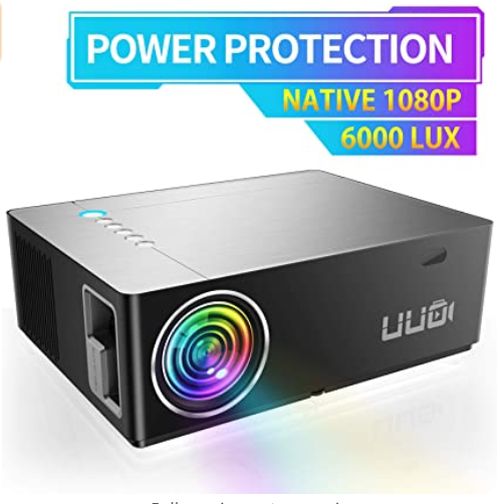 UUO Native 1080P Projector - US Amazon
Buy it now

Amazon.com
as of September 21, 2021 4:37 am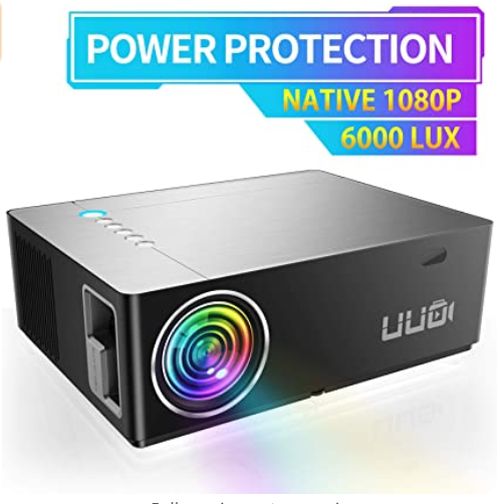 UUO Native 1080P Projector - Canada Amazon
Buy it now

Amazon.ca
as of September 21, 2021 4:37 am
Unboxing
The projector comes in this nice white box. It is strange enough, but I don't see any company logo on the box.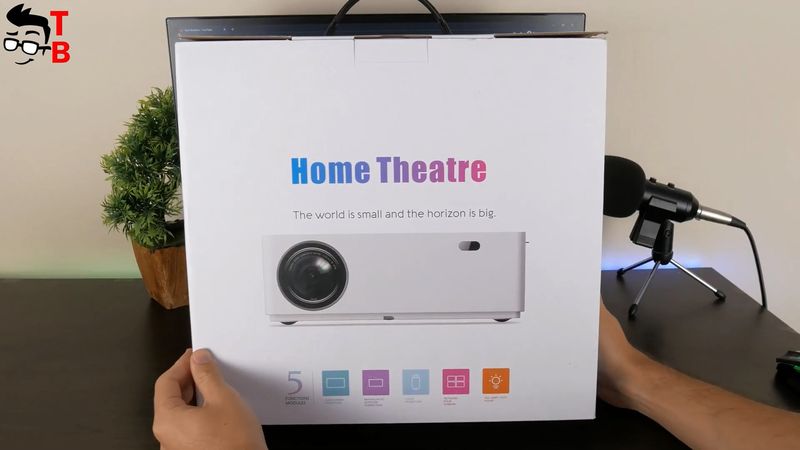 On the front, there is the image of the projector, as well as five main features, such as huge screen projection, manual/auto keystone correction, U-Disk Projection, Network Four Screens, and LED lamp lifetime more than 10000 hours.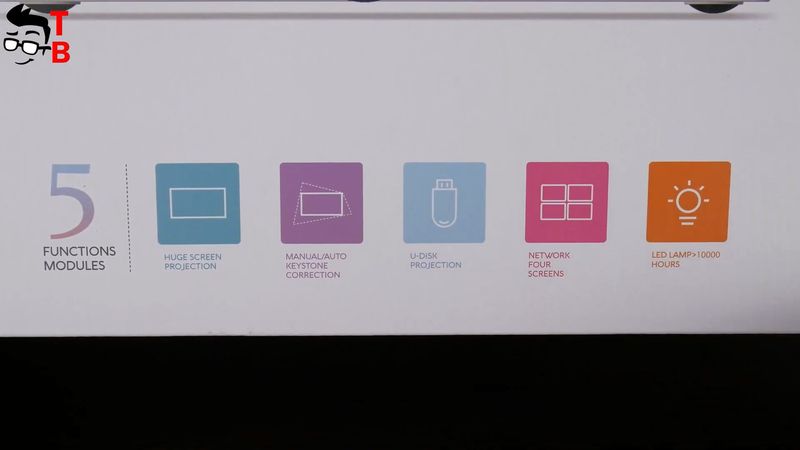 The back of the box is the same as the front one.
Inside the box, you will find the user manual. By the way, you can see that projector has another name of UUO Plus 6.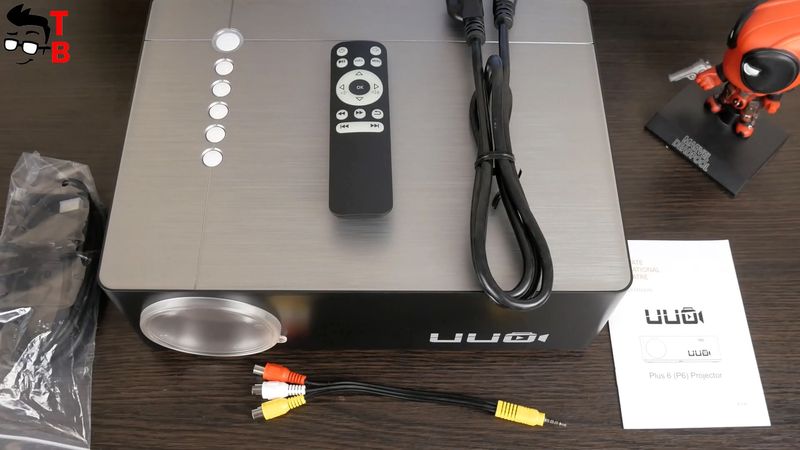 Also, there is the HDMI cable, power cable, RCA cable, remote control, and dust filter.
Now, let's look at the projector closer.
back to menu ↑
Design
UUO P6 has a standard size for the projector in 2020. It is a full-size projector, not portable because there is no built-in battery inside.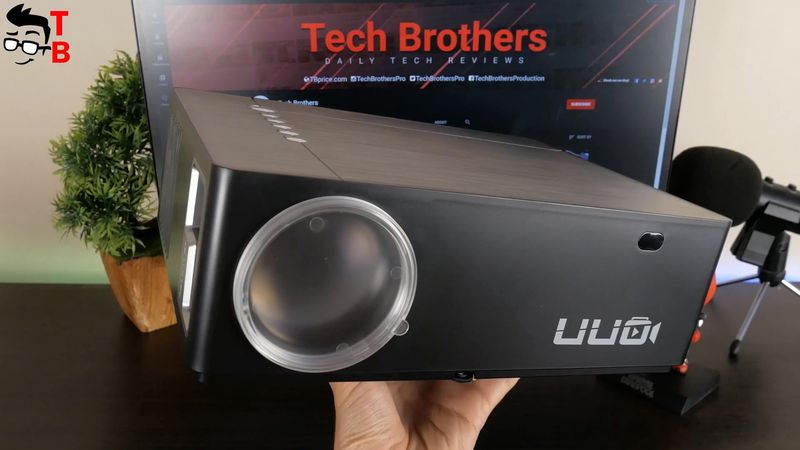 The dimensions are 305 by 230 by 105 mm.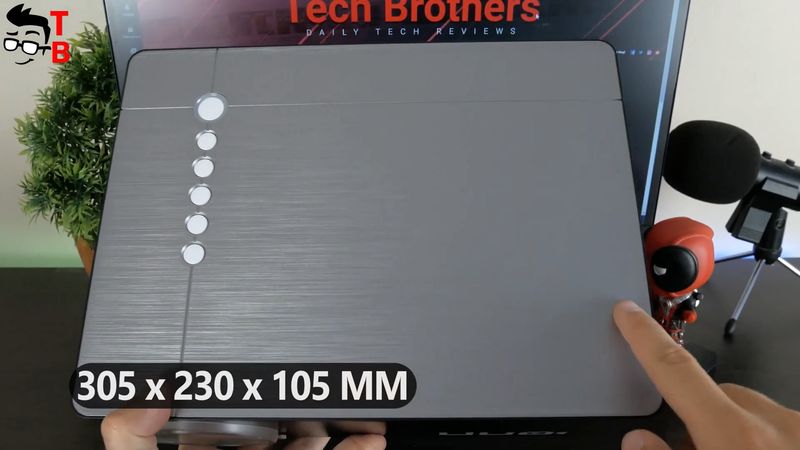 The weight is about 2693 grams.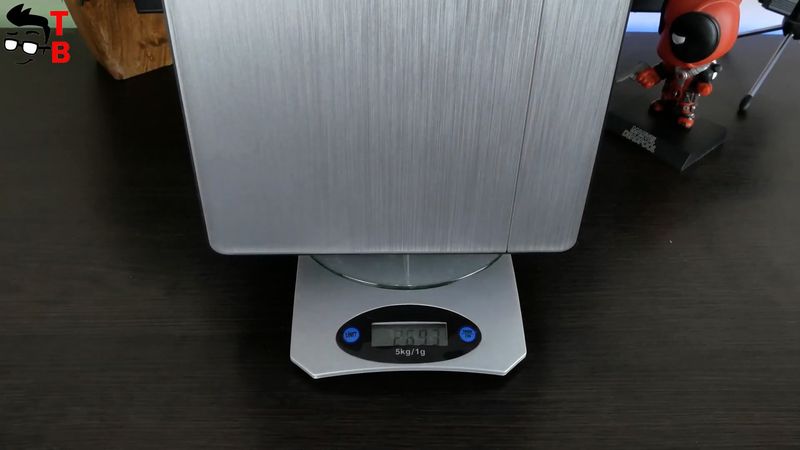 It looks like the body, especially the top, is made of metal, but it is actually plastic.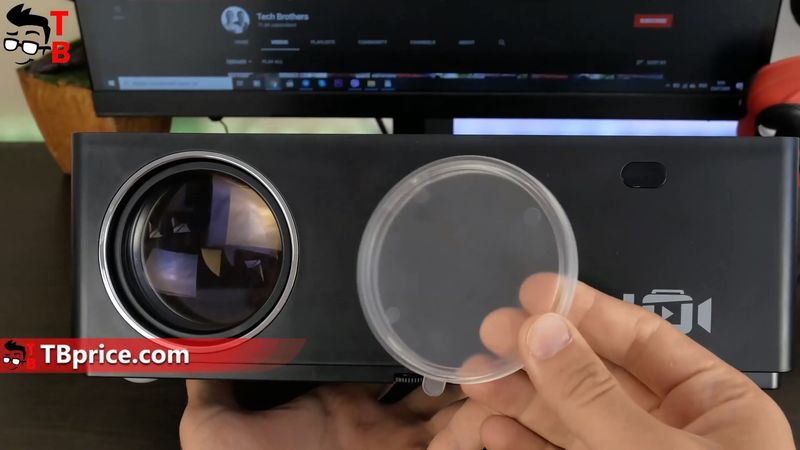 On the front, there is a lens cap and lens itself, UUO company logo, an infrared sensor for remote control.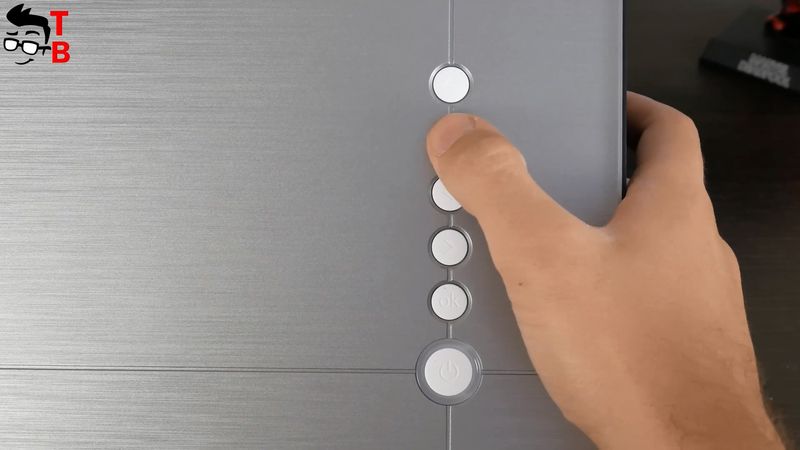 On the top, we can see the control buttons in line, such as power, OK, right, left, up, and down. However, I don't think that you will use them, because it is more convenient to use the remote control.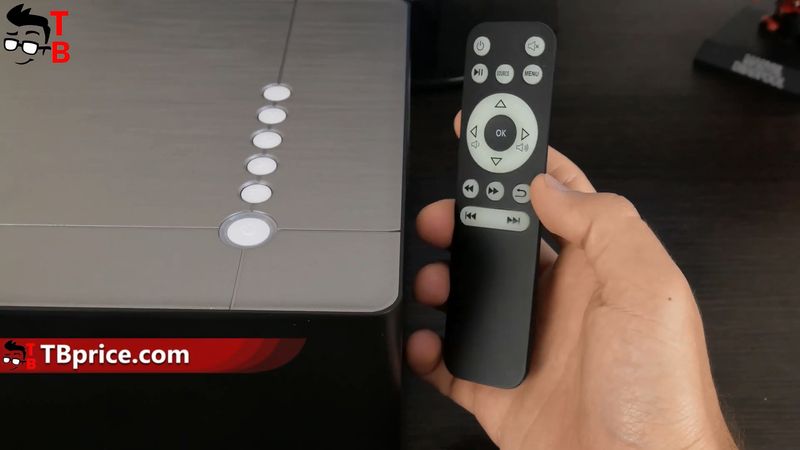 As you can see, there is no focus adjustment and keystone correction on the top, because they are located on the left side. It is quite unusual. On the same side, there is a big cooling vent.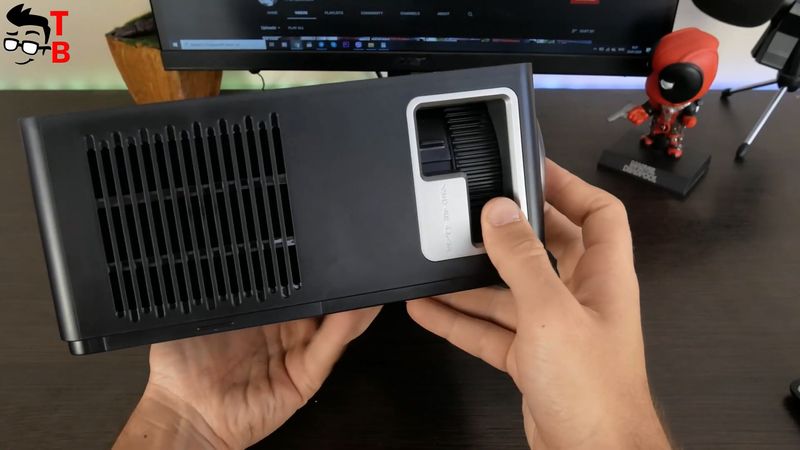 On the back, we can see a power socket, speaker, and different connectors, such as VGA, two USB ports, the second infrared, AV, and 3.5mm audio jack.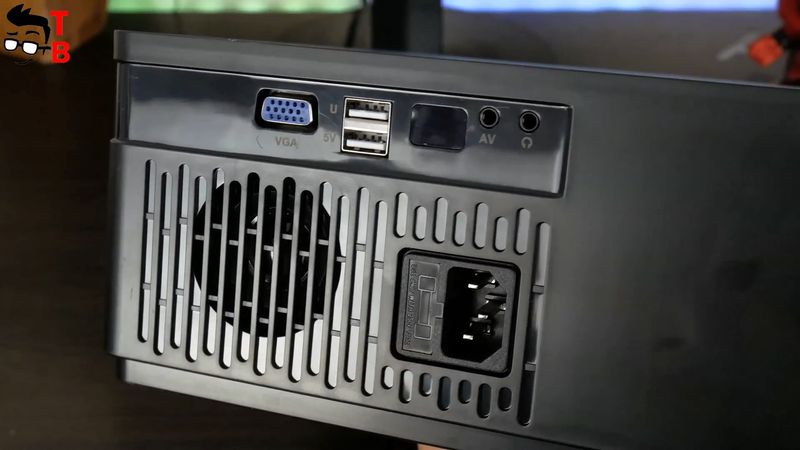 If you are looking for HDMI ports, then they are located on the right side. There is also a TF card slot.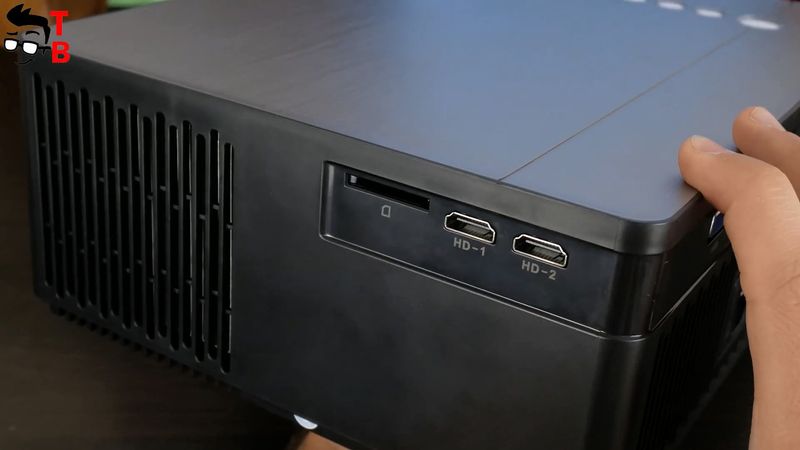 Everything as usual at the bottom: four rubberized feet, four screws for mounting projector on the ceiling, and this foot to lift the front of the projector.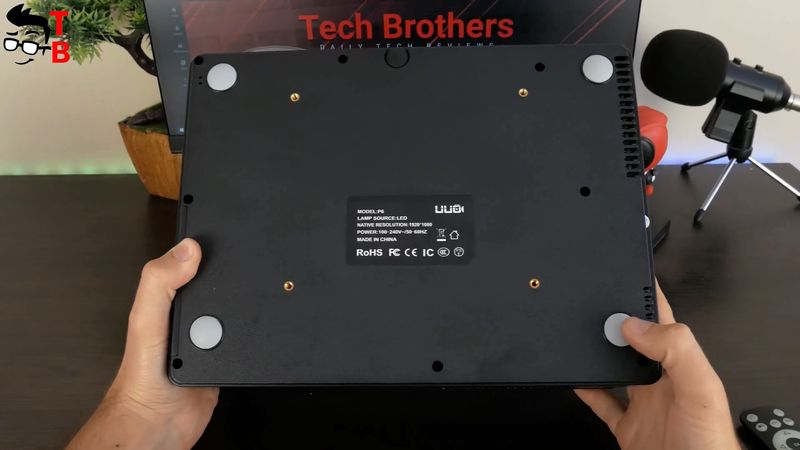 So far, the UUO P6 projector looks great. It has a nice design and many ports for connecting different devices.
Now let's turn it on and look at the interface.
back to menu ↑
User interface
UUO P6 projector doesn't Android or any other operating system, so you have to connect other devices, for example, game console, laptop, TV box, or just USB flash drive or TF memory card.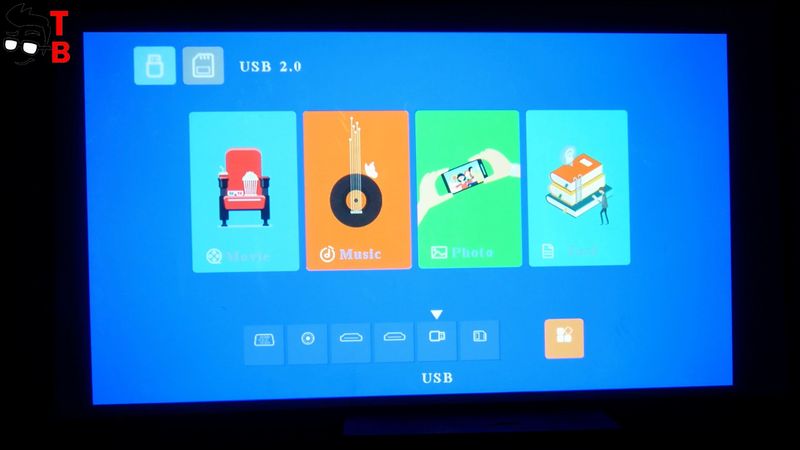 The user interface without connected devices looks like this. There are four sections: movie, music, photo and text, and sources to choose connected devices.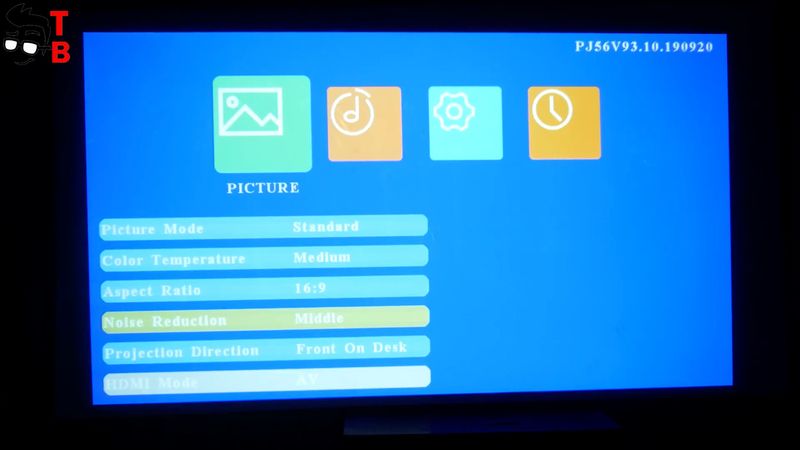 For example, you can connect the game console and TV Box, and switch between them with remote control.
back to menu ↑
Noise and sound level
Now, I also want to check the noise and sound level.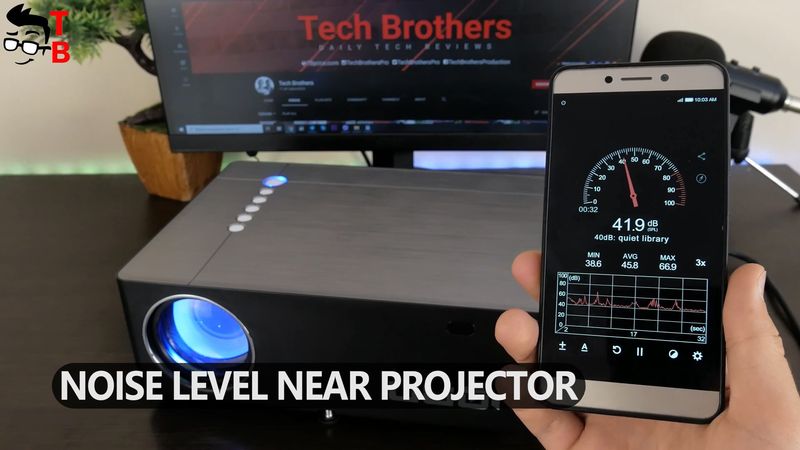 The noise level at a distance of about 100 cm from the projector is 38 dB.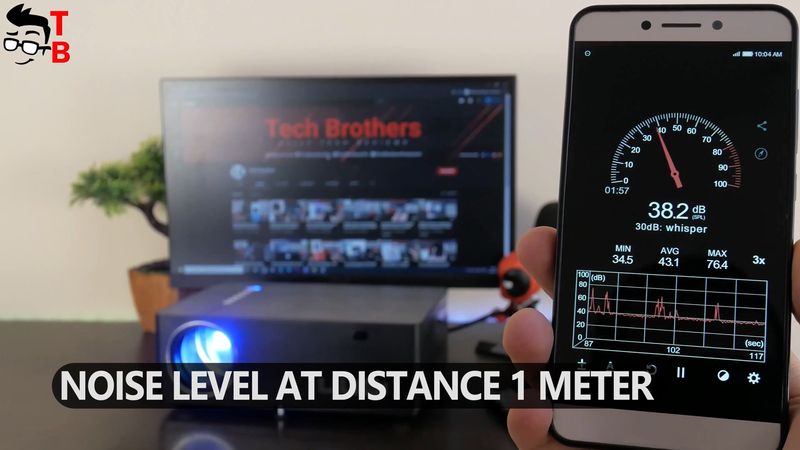 The sound level at 50% volume is 40 dB, and 78 dB at 100% volume.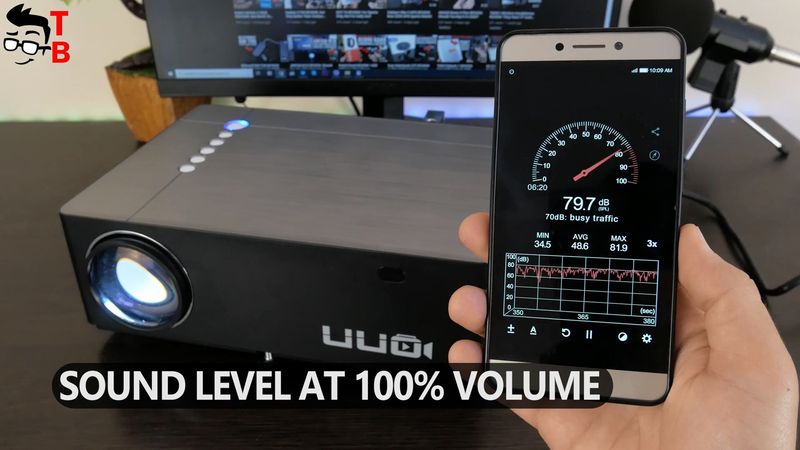 back to menu ↑
Projection Test
Now let's watch the videos in total darkness and daylight.
As I already said, the maximum screen size is 300 inches, but the best projection quality at 120 inches.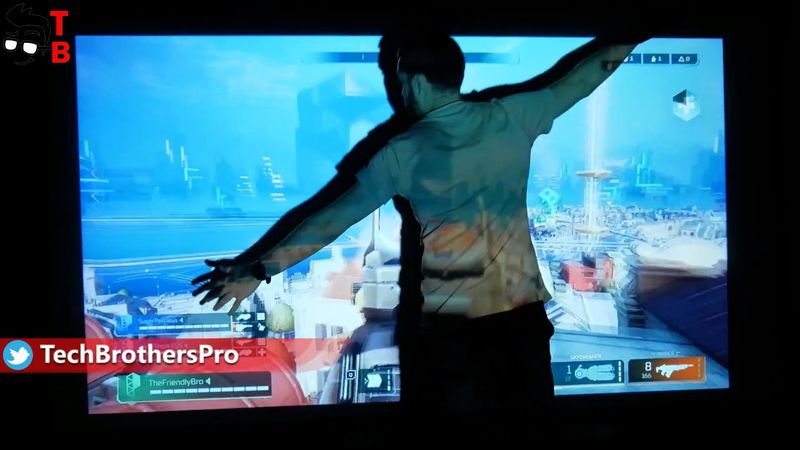 To have 120 inches, you need to place the projector at a distance of about 3 meters.
By the way, I have a reflective projection screen for better quality, but you can also project the video on the white wall.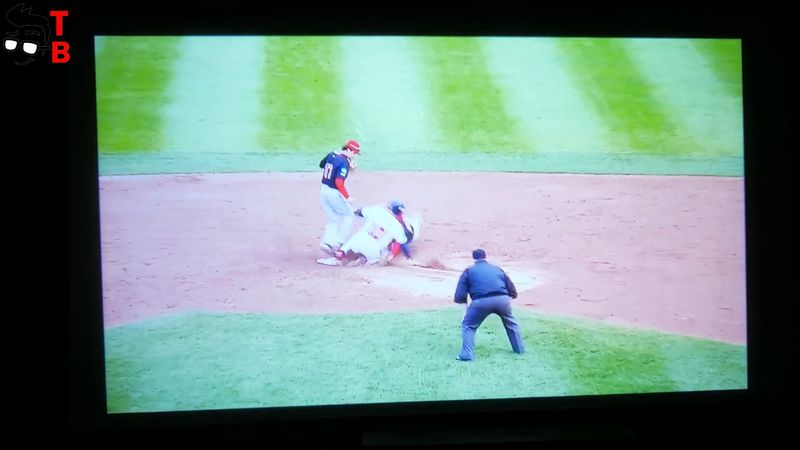 As you can see, the projection quality is really good. The image is sharp, because of Full HD resolution, so you don't see any pixels even at a close distance.
The colors are bright and saturated.
6000 Lumens brightness is enough to use the projector in the daytime. It is especially useful for office or school presentations.
back to menu ↑
Conclusion
UUO P6 is one of the best projectors I have ever tested. Yes, it is not cheap – $280, but it fully justifies the price. Projection quality is good.
Also, I like that UUO P6 has many connectors, such as two USB ports, two HDMI ports, and even VGA. You can connect any device to this projector, such as a laptop, game console, TV Box, etc.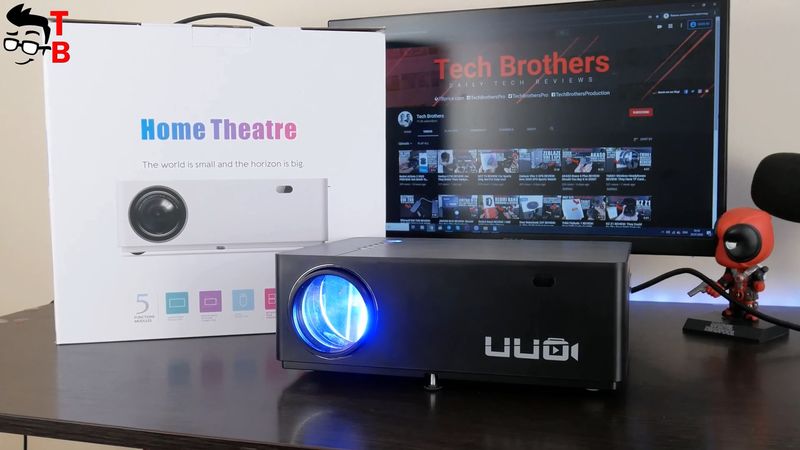 By the way, I forgot to tell you that the UUO P6 projector has +-50 degrees of electronic keystone correction and rotation function. That's really useful features because you don't need to place the projector in the center of the room. You can place it in the corner, and then adjust the projection to be in the center of the wall.
What about you? Do you like UUO P6 projector? Write in the comments below.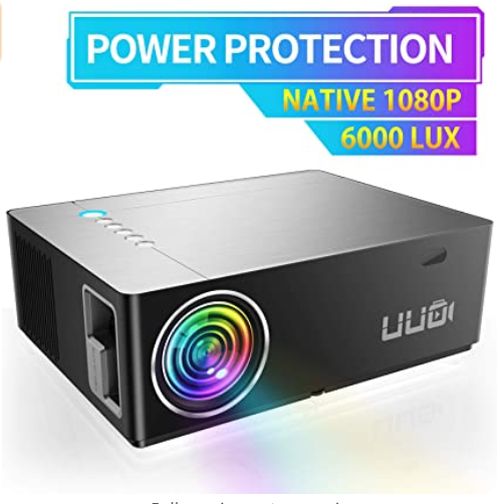 UUO Native 1080P Projector - UK Amazon - £15 OFF Code: 15GBPUUOP6
Buy it now

Amazon.co.uk
as of September 21, 2021 4:37 am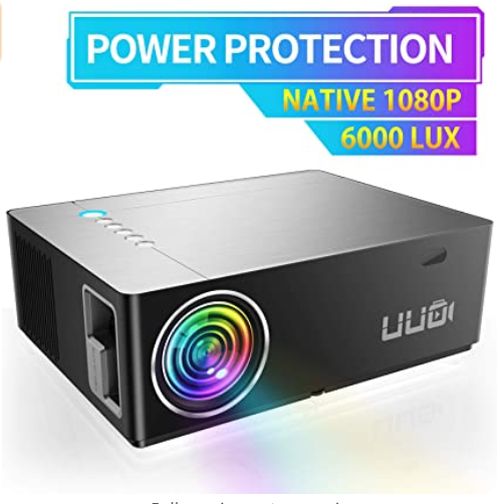 UUO Native 1080P Projector - US Amazon
Buy it now

Amazon.com
as of September 21, 2021 4:37 am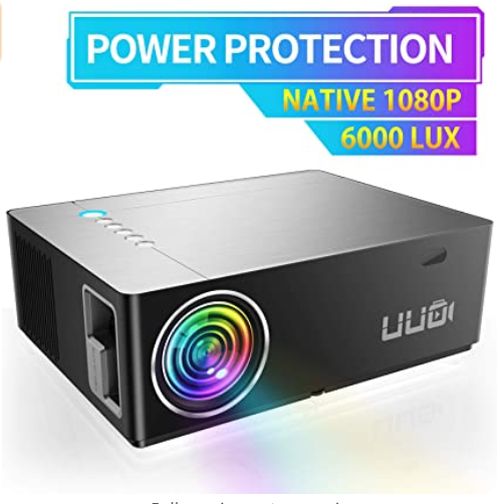 UUO Native 1080P Projector - Canada Amazon
Buy it now

Amazon.ca
as of September 21, 2021 4:37 am
back to menu ↑
UUO P6 Review Video