In this article, I want to tell you about the new wireless headphones from Treblab Company. If you don't know anything about this brand, they make quality audio devices such as wireless earbuds, headphones and speakers. The latest products even include massage gun and air purifier.
By the way, I have already tested Treblab Bluetooth speaker, but it was about 2 years ago.
The new headphones have hybrid noise-canceling, up to 45 hours of battery life, touch control, 6 built-in microphones.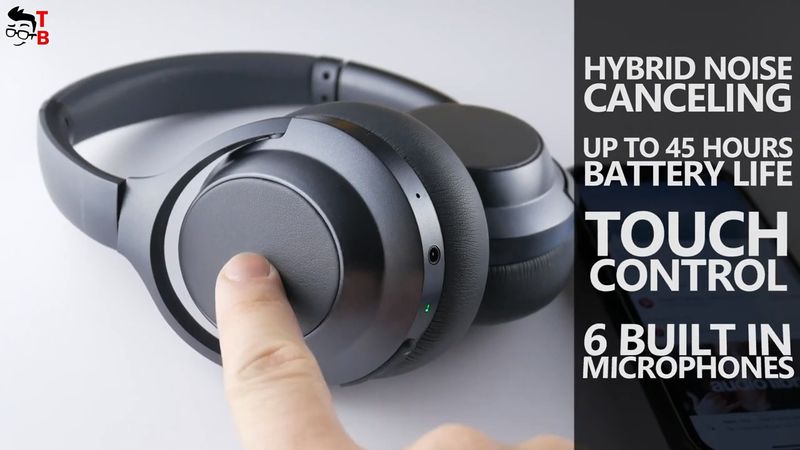 You know, these are premium wireless headphones, so their price is $150 on Amazon.
By the way, I didn't tell you the name of the product. It is called Treblab Z7 Pro.
OK, let's do unboxing and full review of the new wireless headphones.
Unboxing
You know, the box, like the headphones themselves, looks very stylish.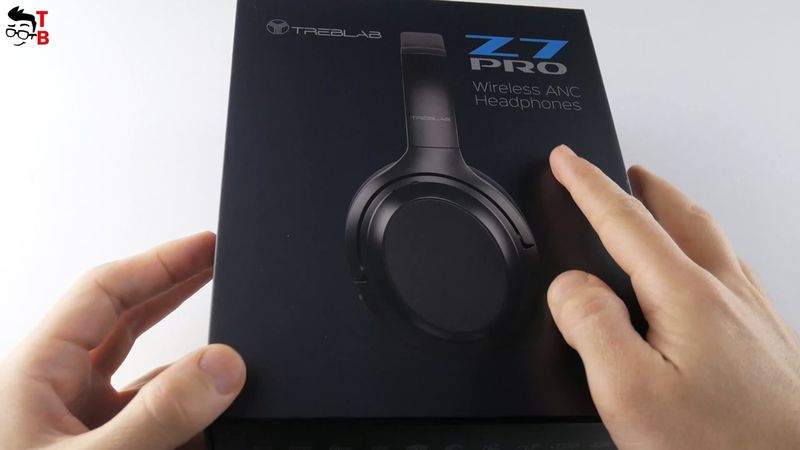 There are main features on the back, such as hybrid ANC, exceptional sound quality, up to 45 hours playtime, built in mic with ENC, and many others.
We will talk about all of them in this article.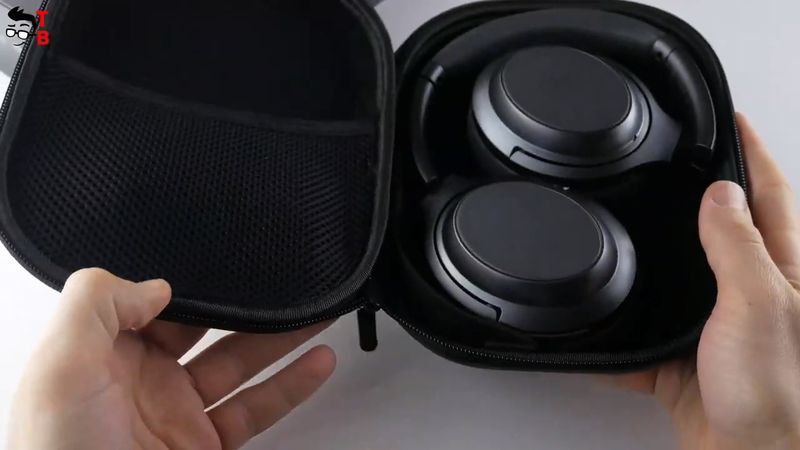 Inside the box, we have a user manual, quick start guide and even a sticker with TREBLAB logo.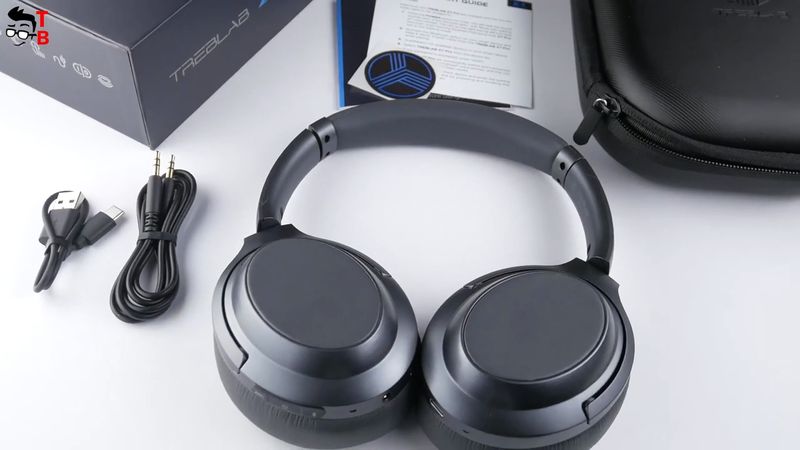 Then, we can see a high quality case. Inside the case, there are the headphones, USB Type-C charging cable and 3.5mm audio cable.
Design
Talking about design, Treblab Z7 Pro are probably the best looking wireless headphones that I have ever tested.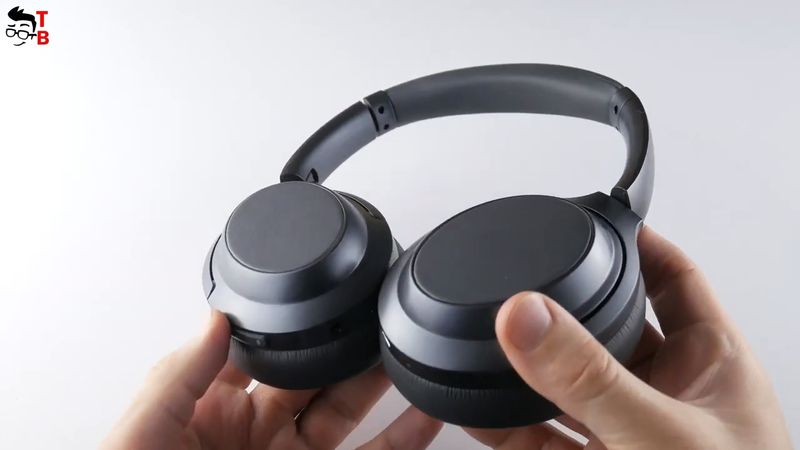 First, I like the color. It is not a boring black, like many other headphones. At the same time, they are not red or other bright colors.
I think the grey color is a perfect choice.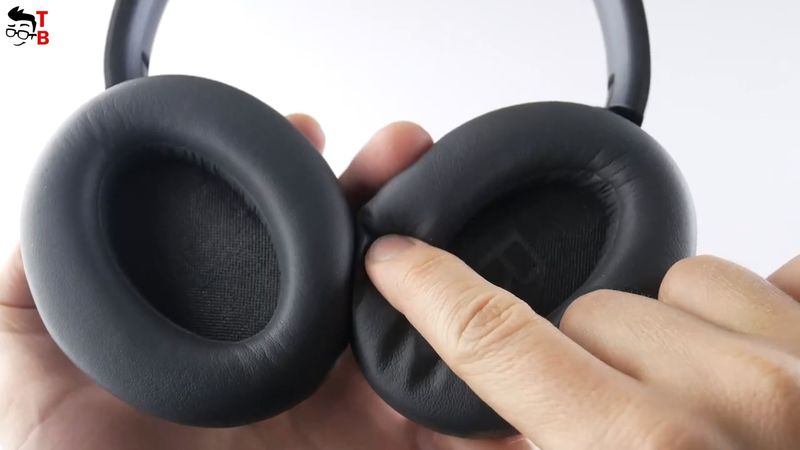 The ear cushions and headband are made of protein leather with memory effect. They are very soft and comfortable.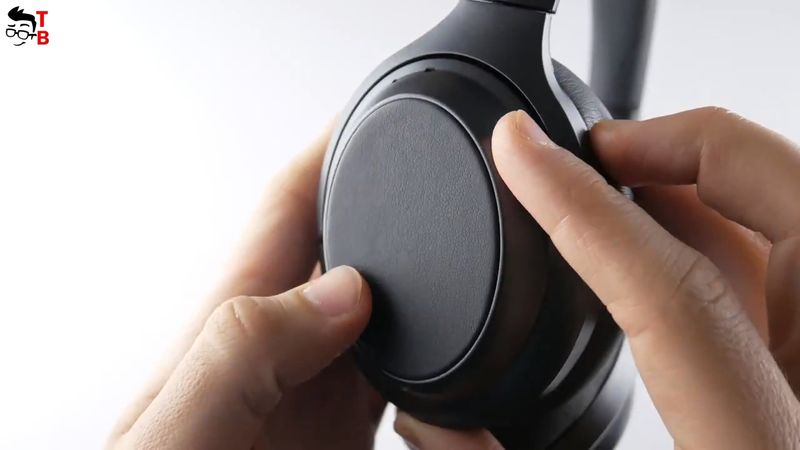 By the way, we can also see a leather on the outside of ear cushions and headband. This makes the headphones look more premium.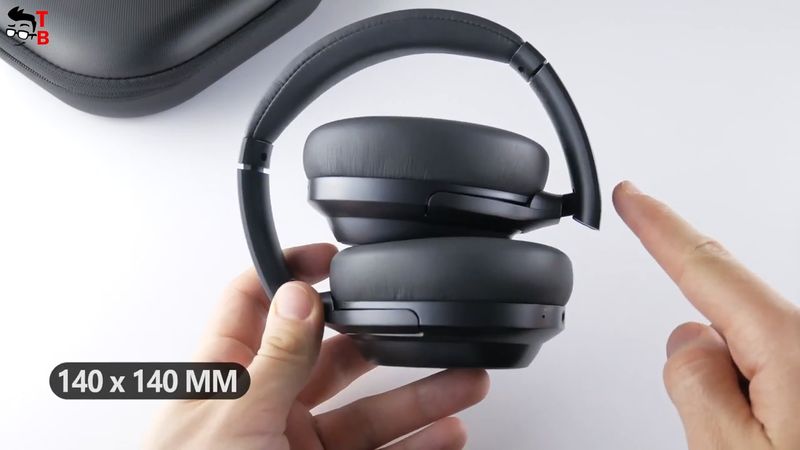 The headphones are foldable, so they easily fit in a carrying case. The dimensions when folded are 140 by 140 mm, while the unfolded size is 200 by 160 mm.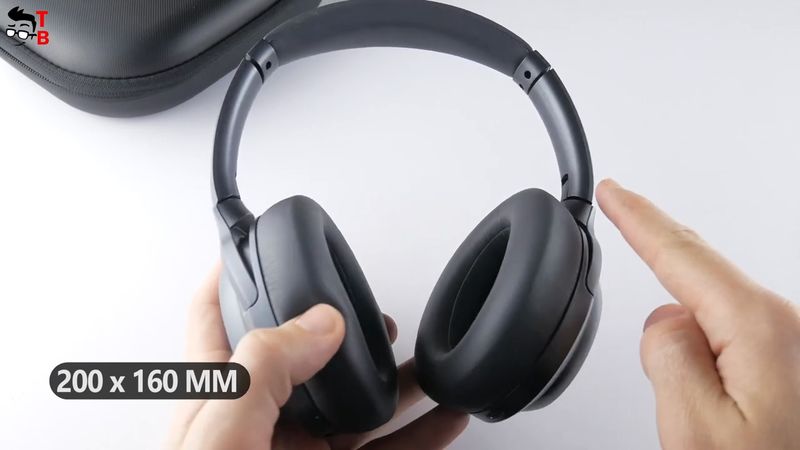 The weight of the new TREBLAB headphones is 245 grams.
On the left ear cup, we can see a USB Type-C port and charging LED indicator.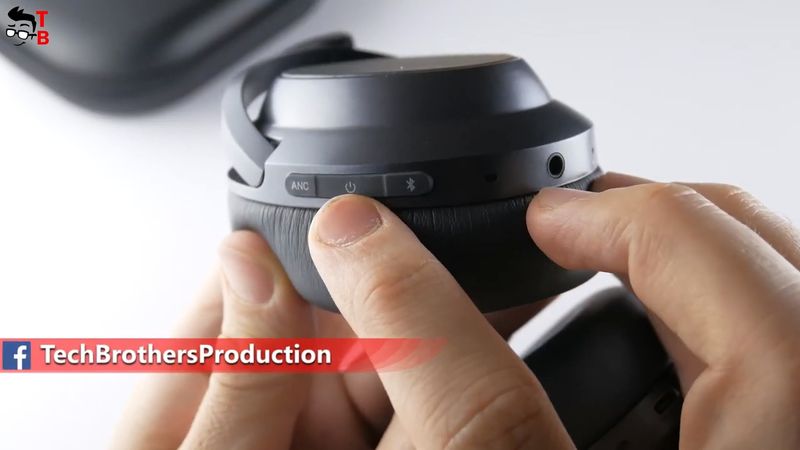 The right ear cup has ANC button, power button and Bluetooth button.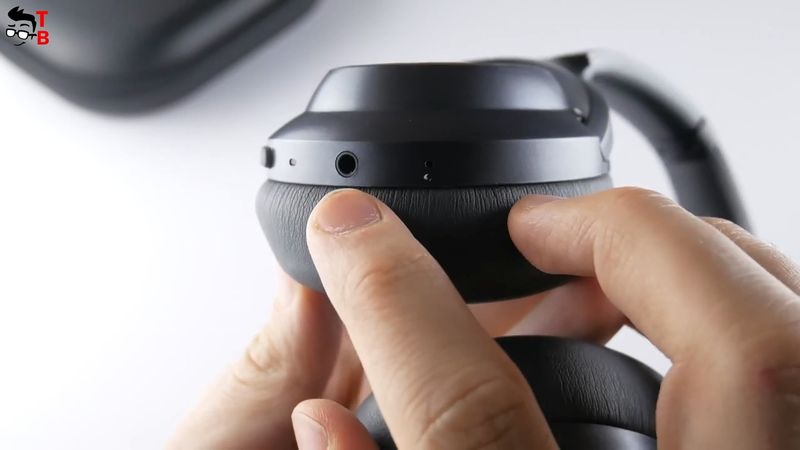 Then, there is status LED indicator, 3.5 mm audio jack and microphone hole.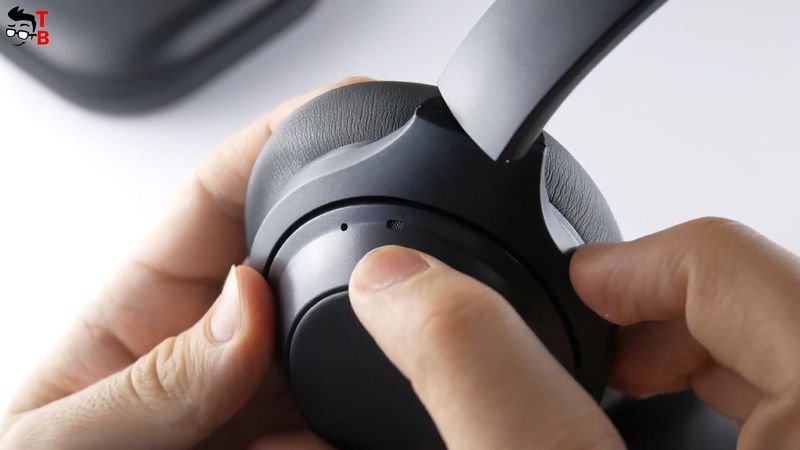 By the way, a manufacturer says that the headphones have six built in microphones. To be honest, I cannot find them all.
Control Functions
Talking about control functions, one of the main features of TEBLAB Z7 Pro is touch control panel. You can use it to volume up/down, change tracks, take or reject phone calls, as well as call voice assistant.
For example, double tap on the touch panel plays or pauses the music.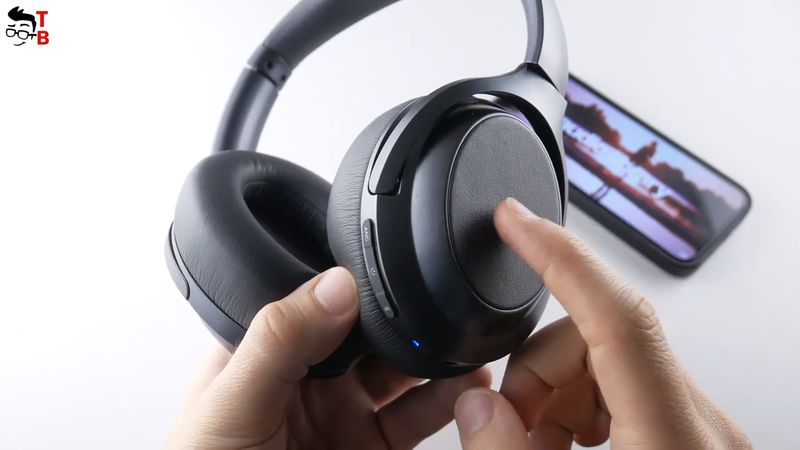 You can swipe up on the touch panel to volume up, and swipe down to volume down.
To play the next track, you just need to swipe forward. If you want to play the previous track, then just swipe backward.
Pressing on ANC button, you can change active noise canceling and ambient modes, as well as turn them off.
Treblab Z7 Pro also have Bluetooth button. You can press it to enable or disable Bluetooth pairing mode.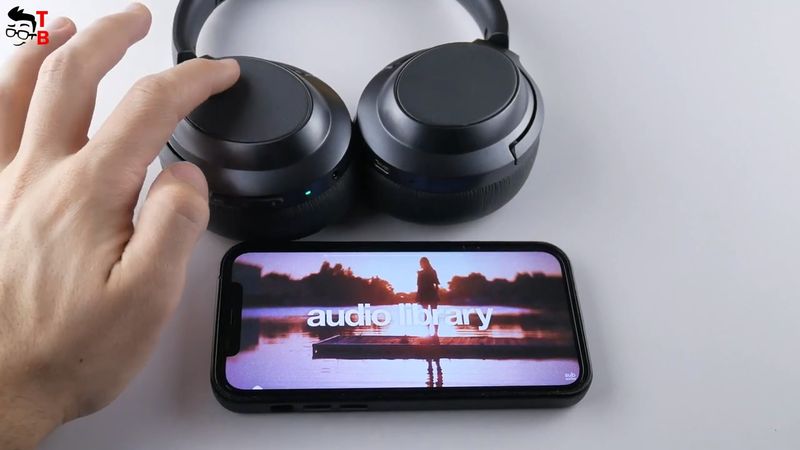 By the way, another feature of these headphones is auto-pause the music when removed. When you put them on again, the music continues to play. This is a fantastic feature. I really love it in wireless earbuds, and this is the first time I have seen it in wireless headphones.
OK, that's all about control functions, and now I want to test a microphone quality.
Microphone Quality
I just now realized that the headphones have six microphones, but they are used for active noise cancellation.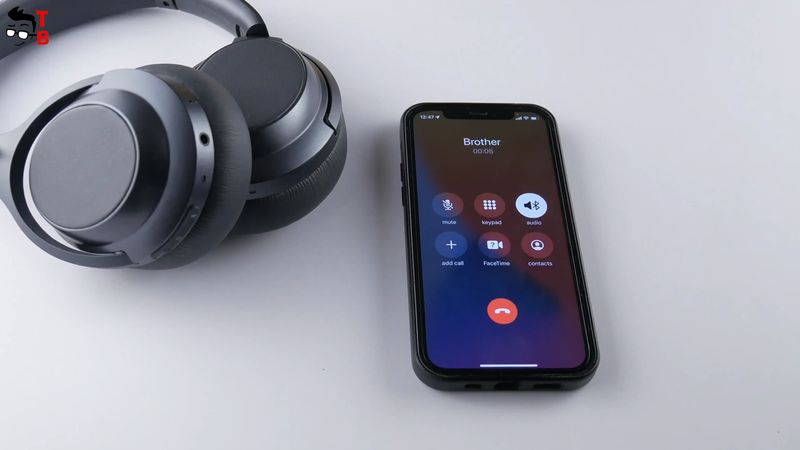 For phone calls, there are two mics with ENC technology. Let's check it out.
Hey, guys! I am testing TREBLAB Z7 Pro wireless headphones. I am in my quite studio now, so you should hear me well. If there are any problems, post in the comments below. Thank you!
Sound Quality
As I already said, these are premium headphones, and they have the appropriate sound quality.
You know, I didn't find any information about speaker size, but the headphones support aptX, AAC and SBC technologies.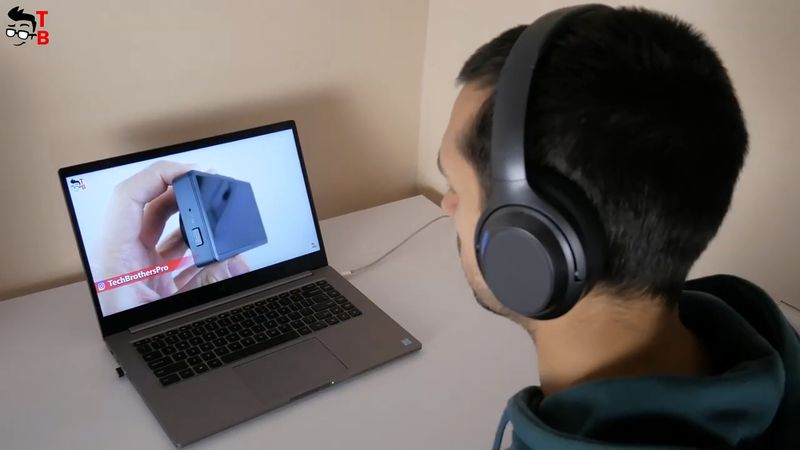 The sound is very good, especially the bass.
People who appreciate sound quality will always choose headphones over earbuds.
Talking about active noise canceling, it really takes the noise away well. However, I even like more that the sound is the same when you change the mode from ANC, ambient and original.  It is very good that the sound quality doesn't depend on the ANC mode.
Battery
The battery of TREBLAB Z7 Pro headphones has a capacity of 900mAh.
As I already said at the begging of this article, the battery life is up to 45 hours, but this is with ANC off.
The playtime with ANC on is up to 30 hours.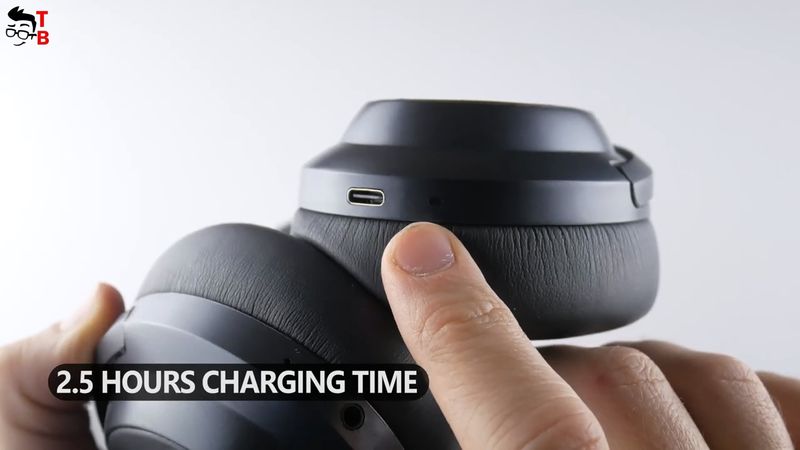 You know, I say up to, because a playtime depends on the volume, the distance between the headphones and the connected device, and many other factors.
The charging time of TREBLAB Z7 Pro is two and a half hours.
By the way, the new headphones have 3.5mm audio jack, so you use them through the audio cable. However, for that, your smartphone must have audio port. Unfortunately, my iPhone doesn't have it.
Conclusion
You know, there are many things I like about these wireless headphones. First, I really like the design of them, as well as comfort of use.
The first surprise for me was touch panel. These are the first headphones with touch controls that I have tested. However, I am not sure that the leather on this touch panel will last very long if you swipe it too often.
I also like auto-pause function when you take the headphones off. It is very convenient.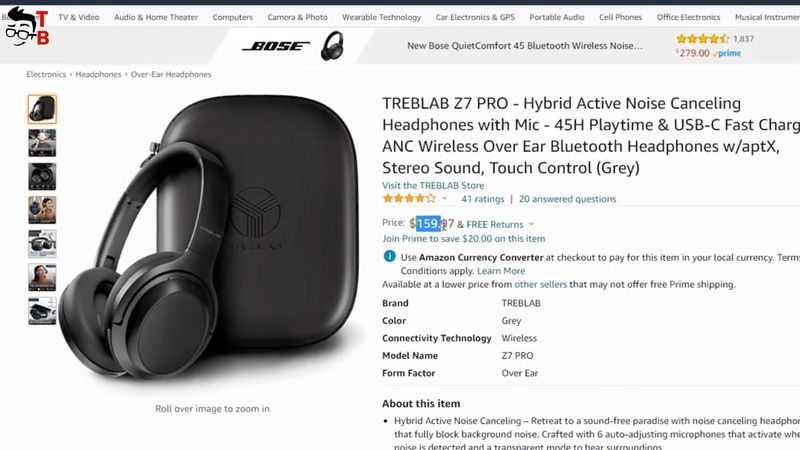 The microphone quality of TREBLAB Z7 Pro headphones is very good, so you can use them for gaming.
Talking about active noise canceling, you won't surprise anyone with this, but I like that the sound is the same in all modes, such as ANC, ambient and original.
The price of $150 seems a little high, but these are very good premium headphones. They should cost that much.