I am still looking for a good budget projector for about $100, and in this video, we will talk about ThunDeal TD92.
The price of this projector starts from $92 for the basic version, but I have a multi-screen model, which costs $100. You can also buy a basic version of the new ThunDeal projector with an X960Q TV Box.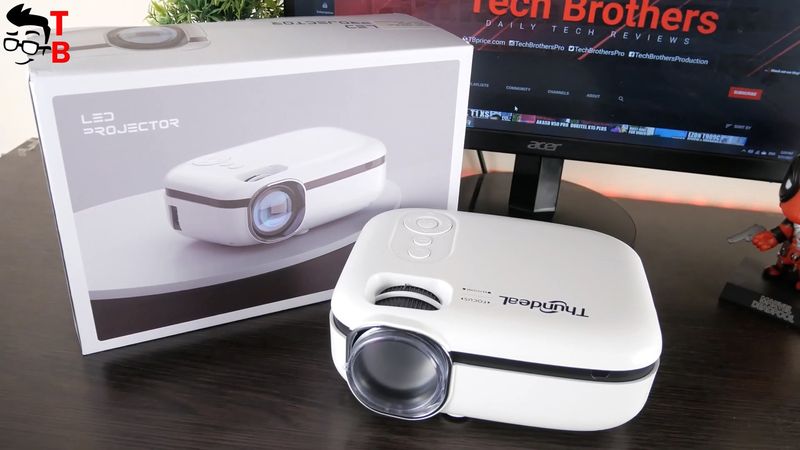 The link to Aliexpress is in the description under this article.
The multi-screen version means that the projector supports 2.4 and 5GHz Wi-Fi, so it supports wireless sync display with Android and iOS devices. You can also connect a smartphone to a projector by cable. We will check these functions in our review.
The other features of the ThunDeal TD92 projector are 3800 Lumens brightness, HD native resolution, 1280 by 720 pixels, Full HD support, 3000 to 1 contrast ratio, and 150-inch projection size.
As usual, let's start with unboxing.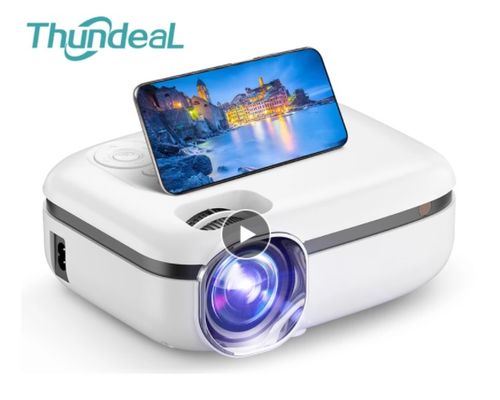 ThundeaL New Tech 5G WiFi Mini Projector TD92 - Aliexpress
as of September 23, 2023 3:30 am
Unboxing
You know, the box of ThunDeal TD92 projector is pretty compact, so the projector inside should be also small.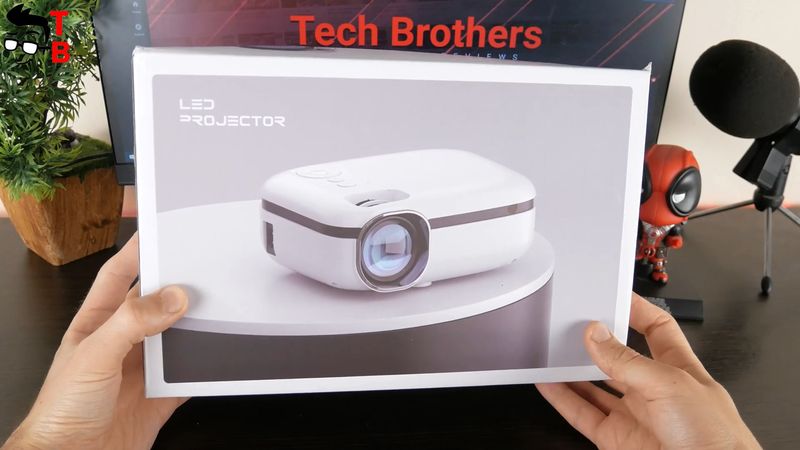 We can see on the box how the projector looks like. There is also a sticker on the top of the box with the model name, color, and version.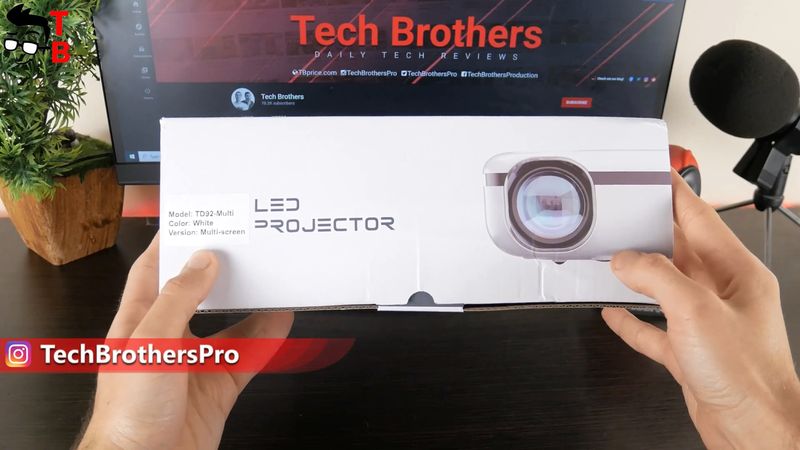 Inside the box, there is a projector itself, user manual, remote control, AV cable, and power cable.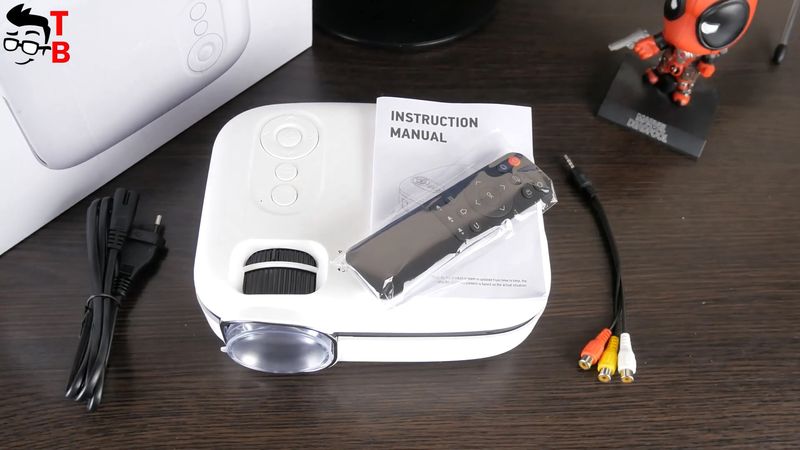 I am a little disappointed that there is no HDMI cable in the package. If you want to connect a laptop, or game console, you will need to buy an HDMI cable additionally.
Design
As I thought, the ThunDeal TD92 projector is really small. Its dimensions are 210 x 165 x 80 mm.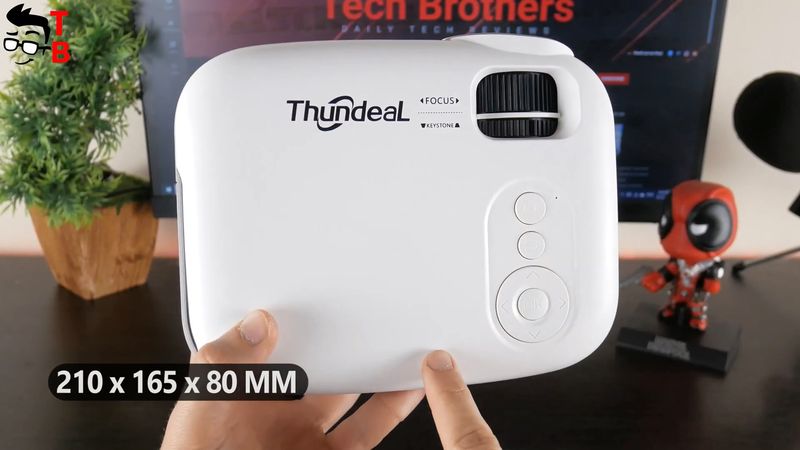 The weight is 1055 grams.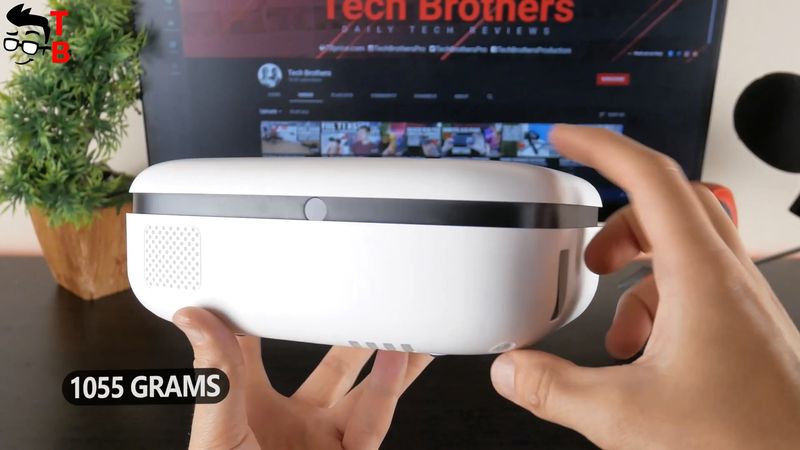 The body is made of white plastic.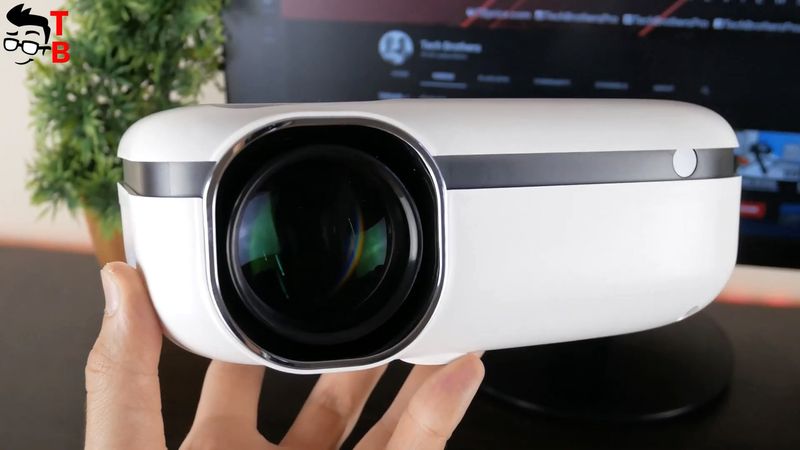 On the front, it has a lens and IR receiver for remote control.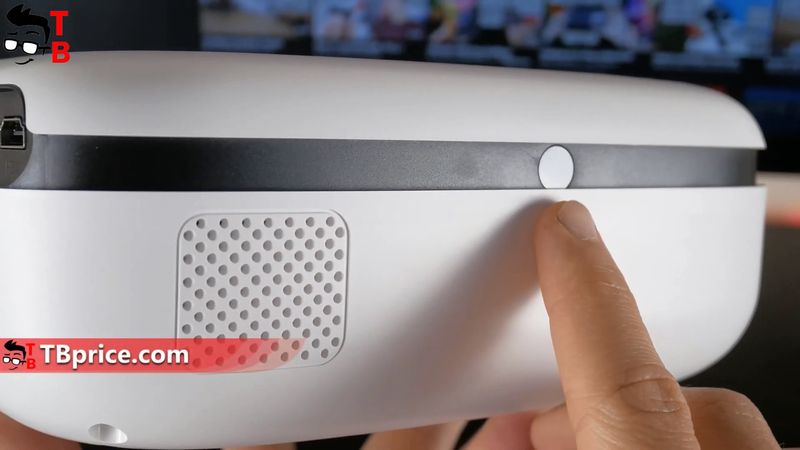 On the back, we can see a speaker, the second IR receiver, and air intake.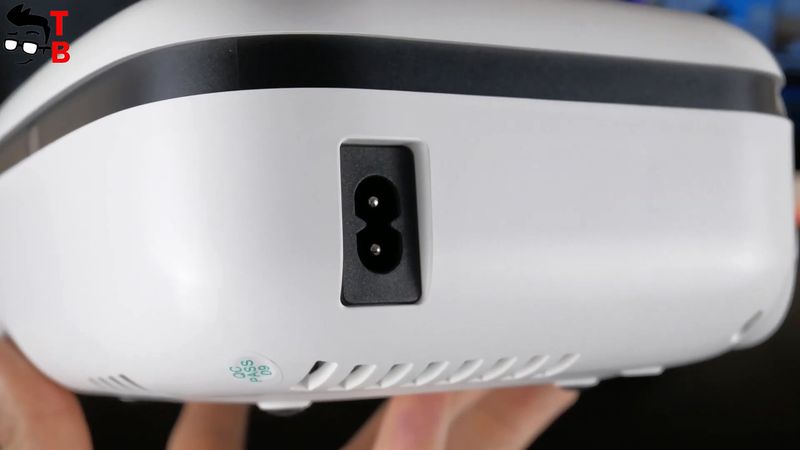 Power input is located on the right side.
All the ports and connectors are on the left, such as a 3.5mm audio jack, AV, USB, USB Out 5V, and HDMI port. You can also see a cooling window on this side face.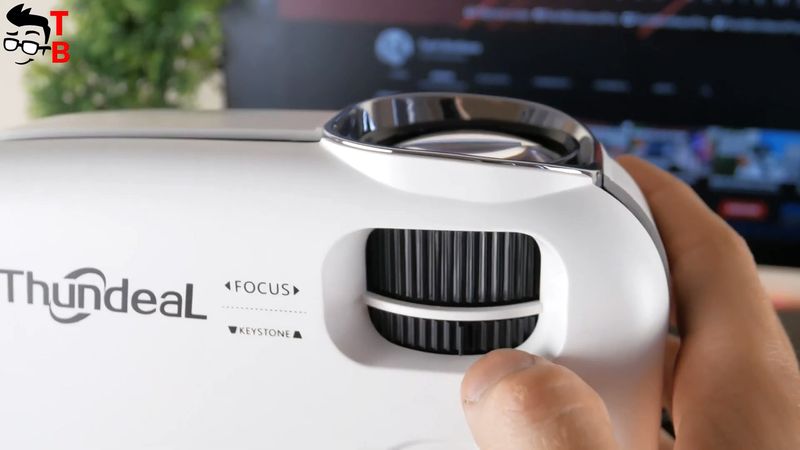 Finally, there are focus and keystone correction wheels on the top, as well as a control panel with the power button, return button, arrow keys, and OK button. However, I don't think that you will use these buttons, because the projector comes with remote control.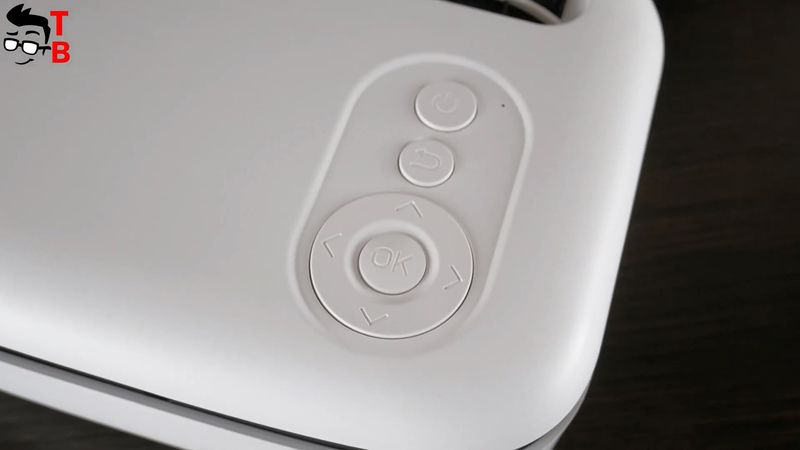 There many useful keys on a remote control, such as power on/off, settings menu, aspect ratio, screen flip, source, and many others.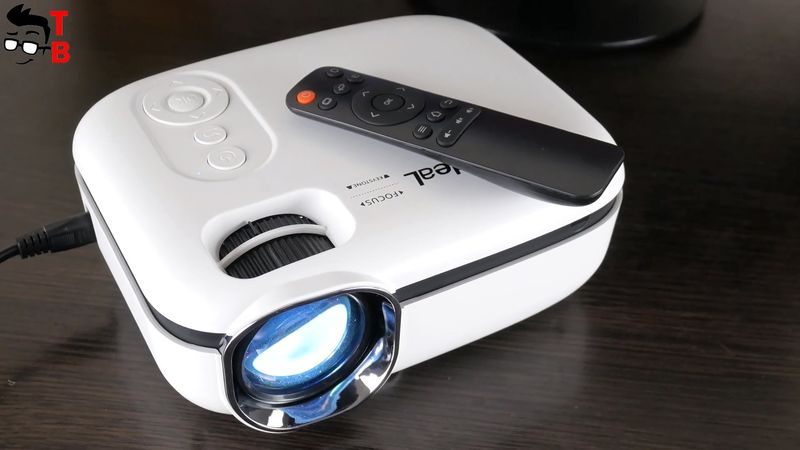 The ThunDeal TD92 is a compact projector, but is that good or bad? It depends on projection quality. Let's turn the projector on, look at a user interface and settings menu, check the screen mirroring function, and then watch some videos.
User Interface and Settings
When you first power on the ThunDeal TD92 projector, you will see the following screen. You can select multimedia, source, miracast, iOS cast, and settings menu. Let's go to the settings menu.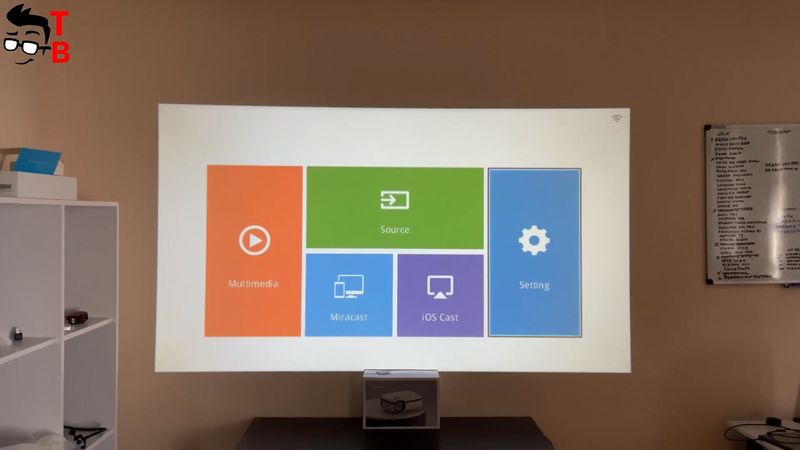 Here we have Wi-Fi settings, system settings, and projector settings.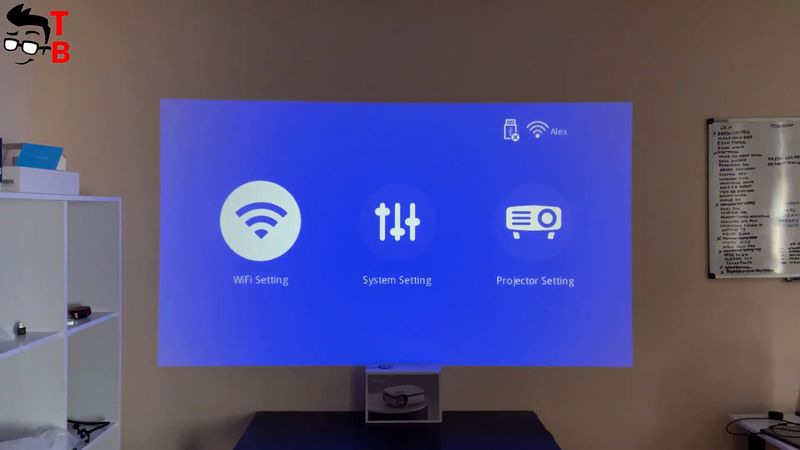 In Wi-Fi settings, we can only connect to a Wi-Fi network. As I already said, I have a multi-screen version of the projector, so it supports 2.4 and 5GHz Wi-Fi. The basic version of the projector doesn't have Wi-Fi support.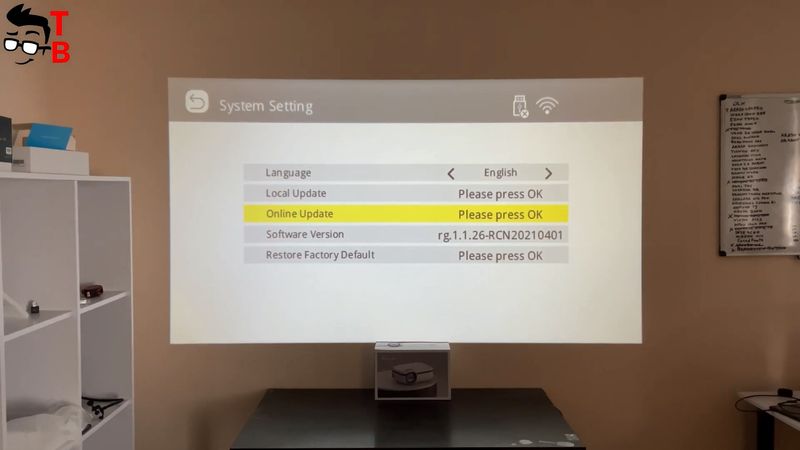 In the system settings, we can choose a language, and install the local or online update. You can also check a software version and restore factory default.
The projector settings menu has only two options: projection mode and focus.
That's all about settings, and now let's check screen mirroring.
Screen mirroring
I have iPhone 12, and let's try to connect it to the projector.
First, you need to go to Wi-Fi settings and connect to your home Wi-Fi network.
After that, go to the iOS cast menu.
Now, take your phone, open screen mirroring, and select a projector name.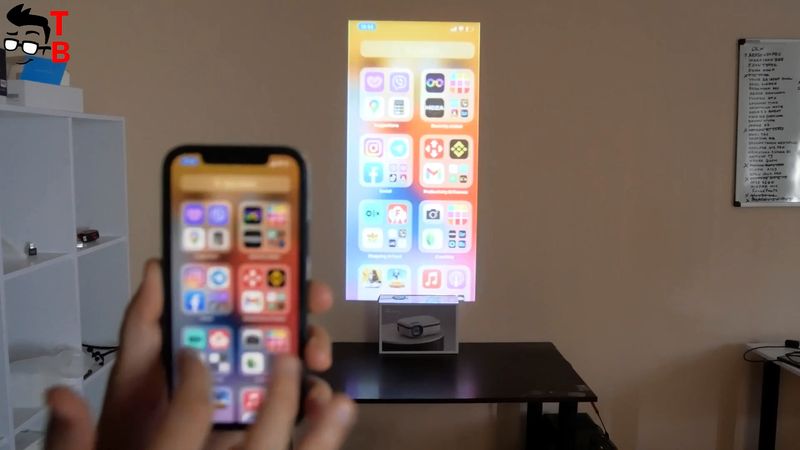 That's all!
You can also connect the smartphone to a projector by cable. Just insert one side of your cable to a mobile device, and other side – to the projector. Then click on Trust on iPhone, and the screen from a smartphone will be on the wall.
Volume and Noise Level
Before watching the video, let's check the volume and noise level of the ThunDeal TD92 projector.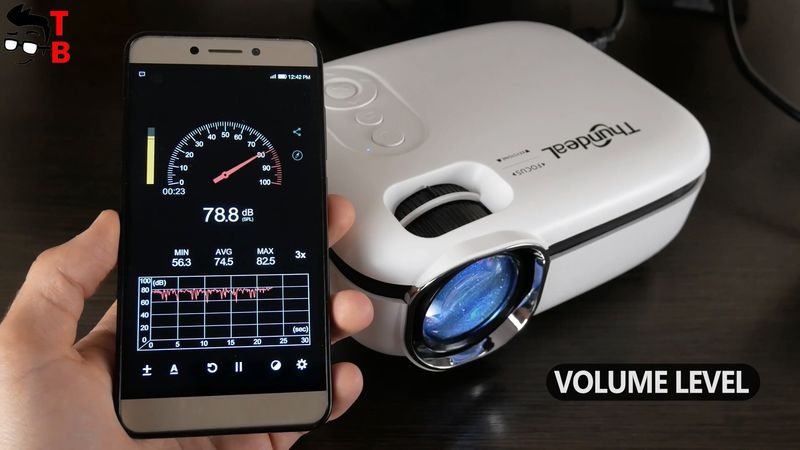 As you can see, the maximum volume is 78,8 dB. By the way, the projector has a single speaker, and its quality is pretty good.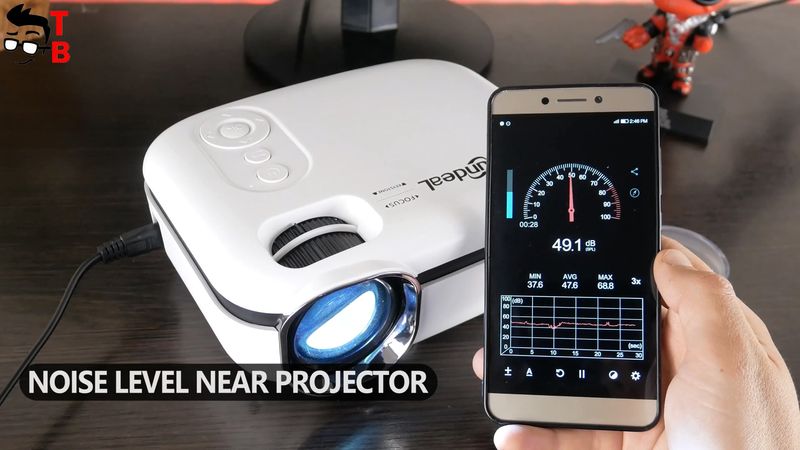 The noise level near the projector is 49,1 dB, and about 34,6 dB at a distance of 1 meter.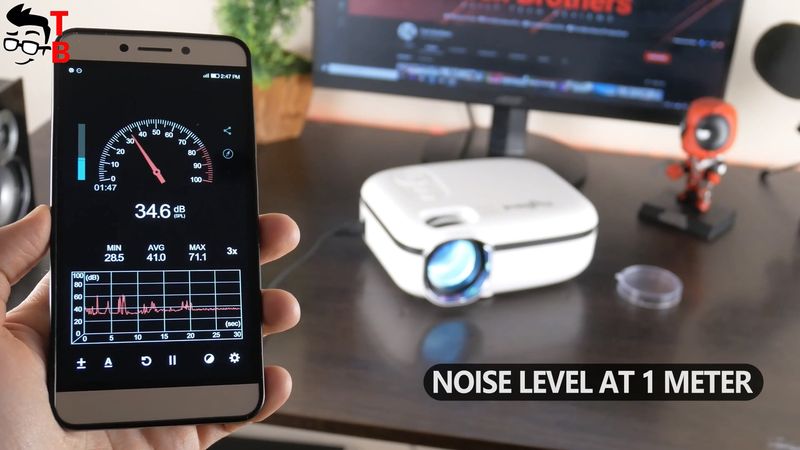 Finally, let's get to the main part of this video – projection quality. I will not comment, but I will say my opinion about projection quality in conclusions.
Projection Quality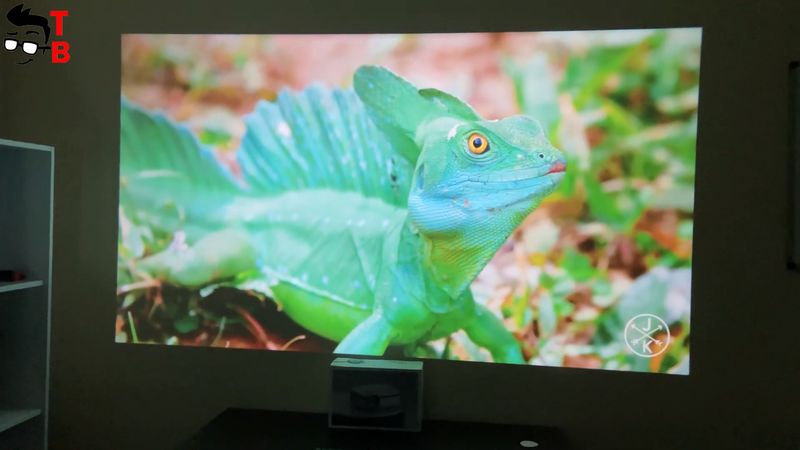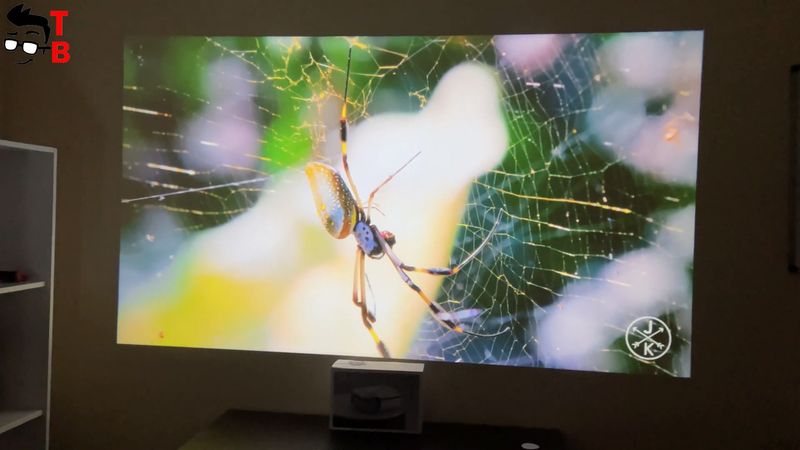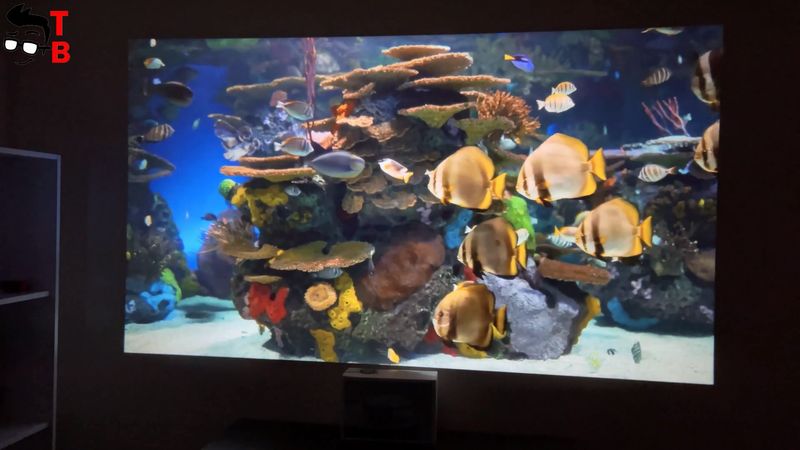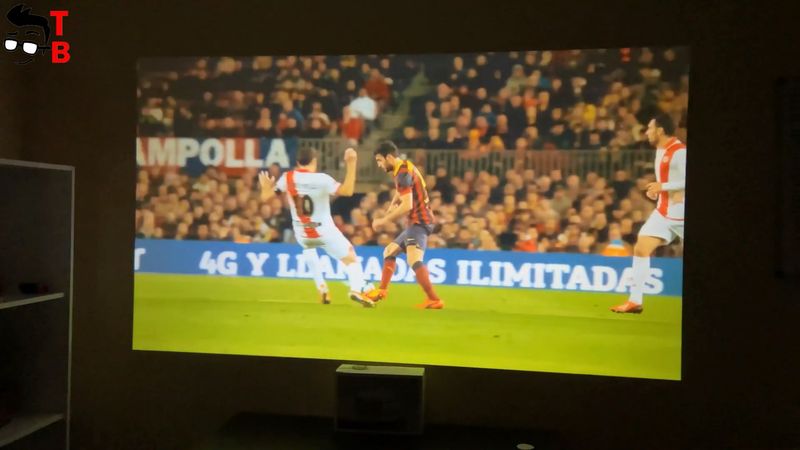 Conclusion
The ThunDeal TD92 is a budget projector, so it doesn't have an Android operating system, and you need to connect an external device to it. However, you can buy a multi-screen version, and sync the display of your phone to a projector. It is a very nice function.
The native resolution of this projector is HD, 1280 by 720, and I think this is enough for home theater or office. The image is quite clear.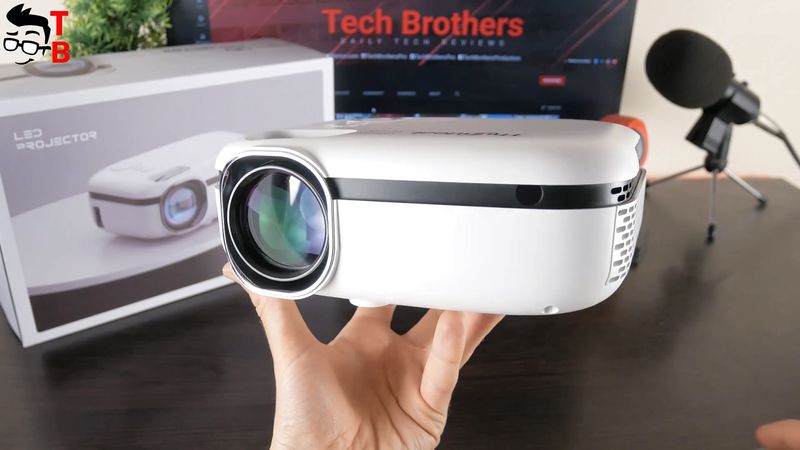 By the way, in the user manual, I found some interesting information about the best distance for the best projection quality. I think you should take advice from the manufacturer.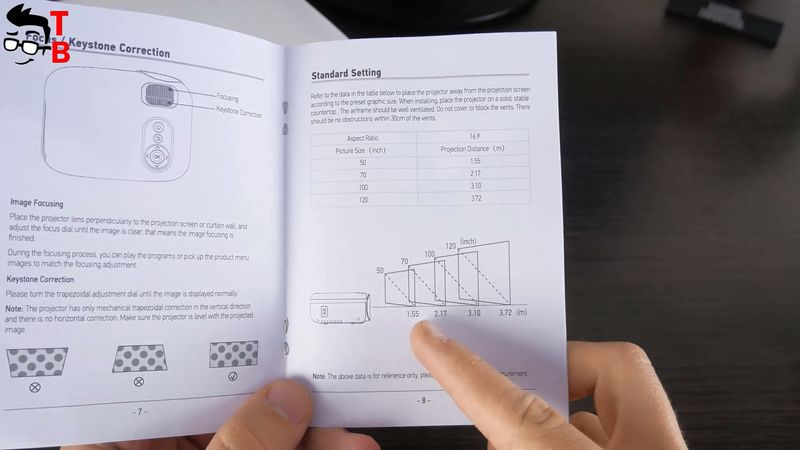 As for the brightness, it is OK, when you are watching a video in complete darkness, but in a bright room, it is pretty hard to see anything on the wall.
Although, ThunDeal TD92 cannot replace a TV, but it can be a good option for a bedroom or watching movies at night.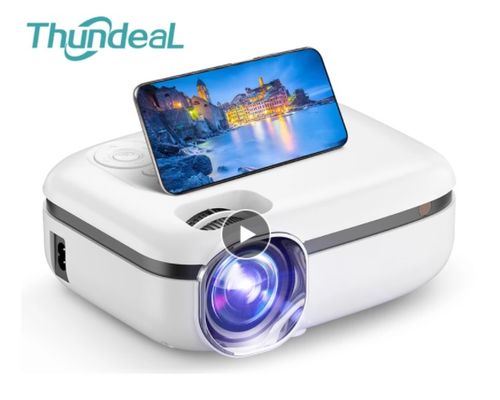 ThundeaL New Tech 5G WiFi Mini Projector TD92 - Aliexpress
as of September 23, 2023 3:30 am