It's been a while since we've tested dash cams on our channel Tech Brothers, but today I have an interesting device. This is Thinkware F790.
This dash cam has Full HD front and rear cameras, super night vision 3.0 technology, HDR technology, Wi-Fi and mobile app support, built-in GPS, as well as advanced driver assistance systems.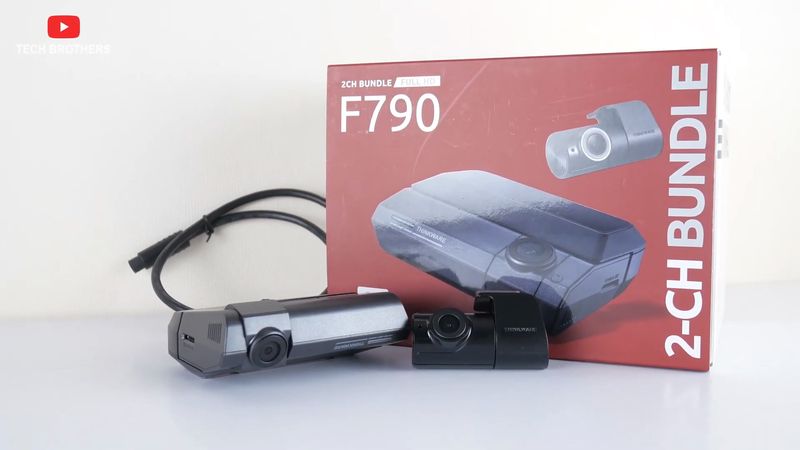 By the way, there are different accessories available for this dash cam, for example, external battery, CPL filter, multiplexer box, and hardwiring cable.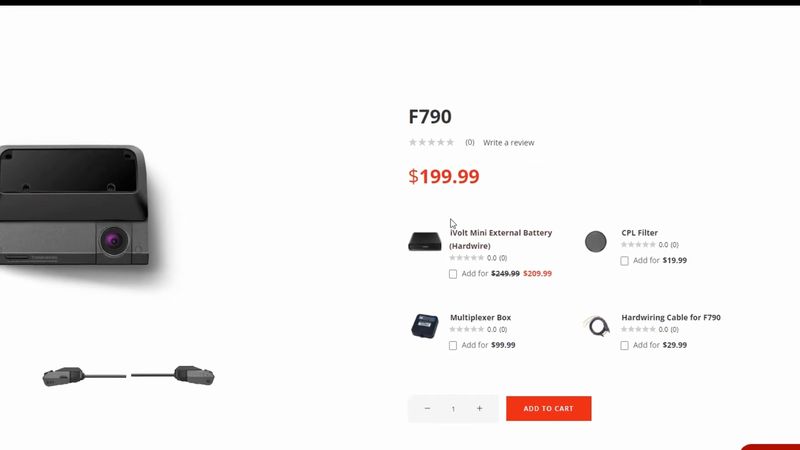 OK, let's start the review with unboxing.
Unboxing
So, on the box, we can see the dash cam with front camera and rear camera.
There are also main features on the side of the box.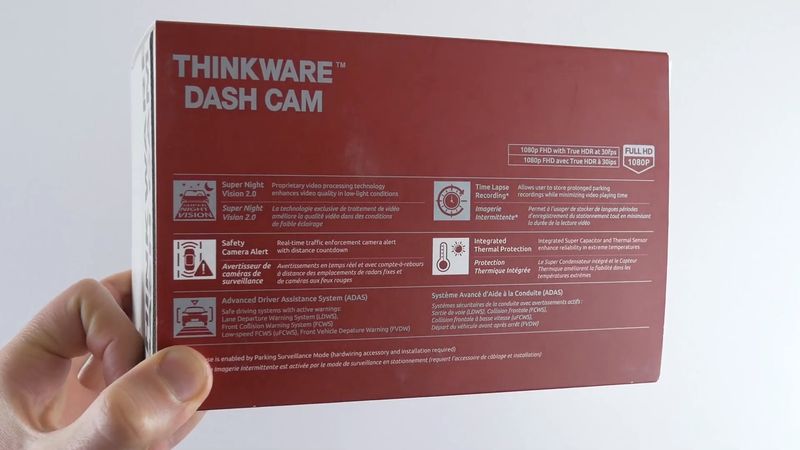 I have already told you about some of them, such as super night vision, advanced driver assistance system, safety camera alert, but it also has a time lapse recording and integrated thermal protection.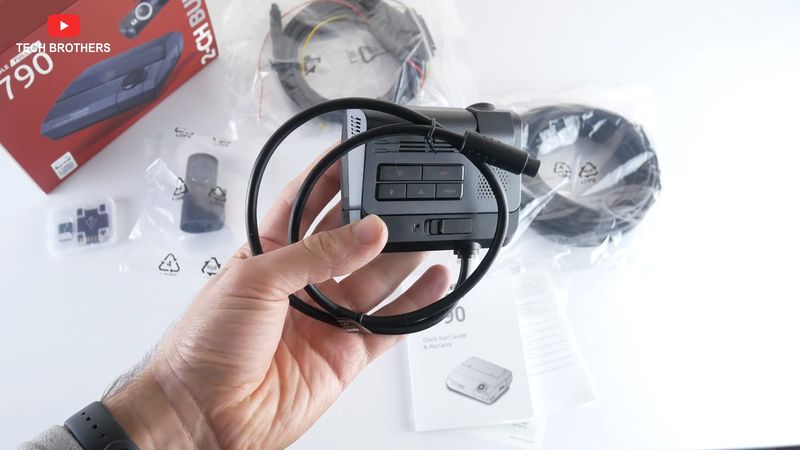 When you open the box, first, you will find a dash cam. We will take a closer look at it a little later.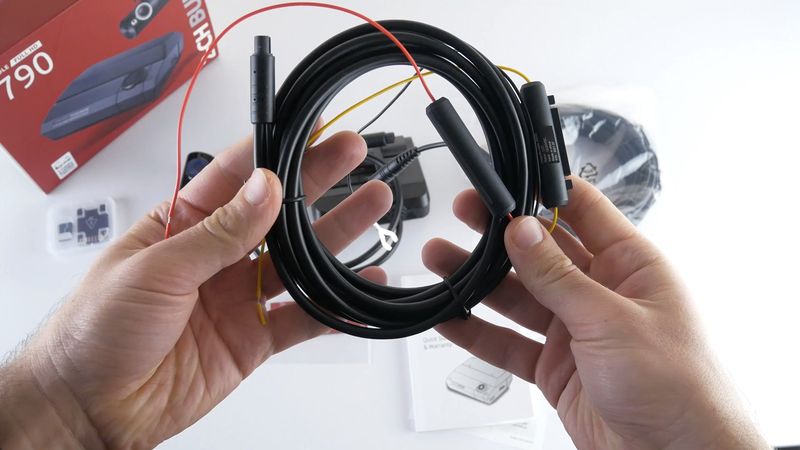 Then, there is 12V power cable, a rear camera connection cable, 16GB microSD memory card, and user manual.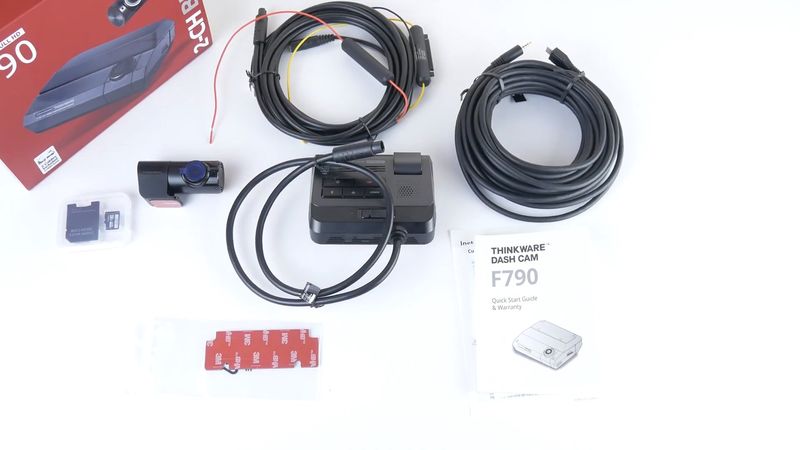 That's very good that a hardwiring cable is included, but there is no a car charger cable in the package. I will need to connect the dash cam to the car battery. It is not as easy as connecting to the cigarette lighter.
Design
Talking about design of Thinkware F790 dash cam, first, I have noticed the unlock switch.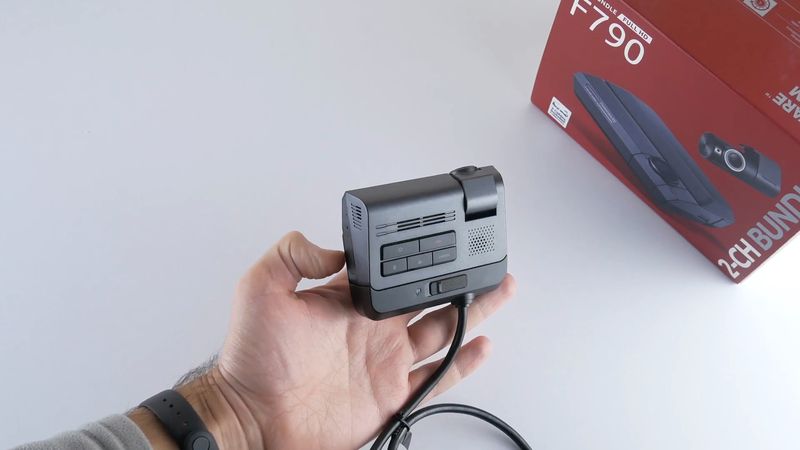 It means that you can detach a dash cam from the cradle mount.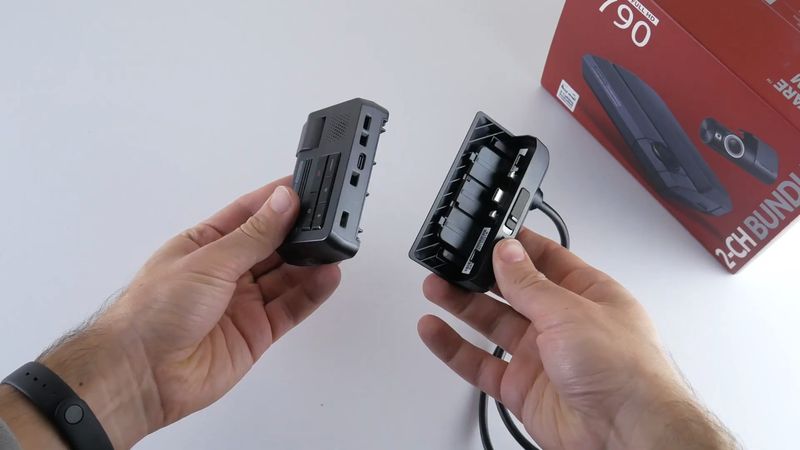 It is quite difficult to do, especially, when the cradle mount is installed on the windshield, but it is good, because it provides a tight fit to minimize vibrations while driving.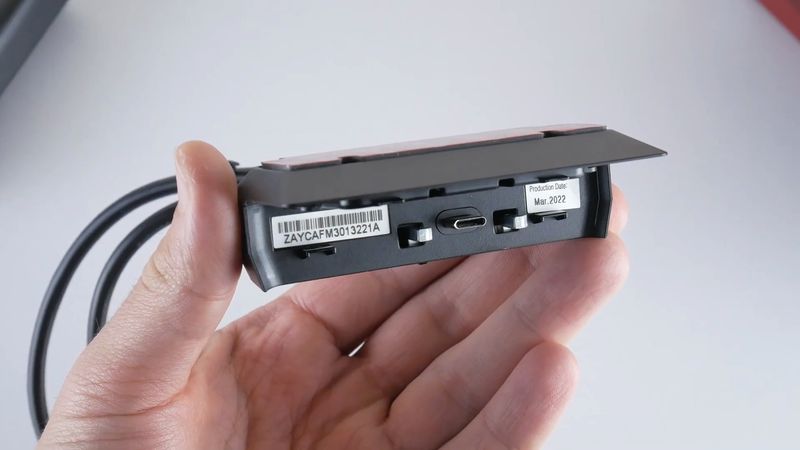 By the way, the cradle mount looks like this from the inside. You can see that my dash cam was manufactured in March 2022.
By the way, I have tried to connect USB Type-C power cable to the dash cam, but it still wouldn't turn on. It looks like the dash cam only works with the mount.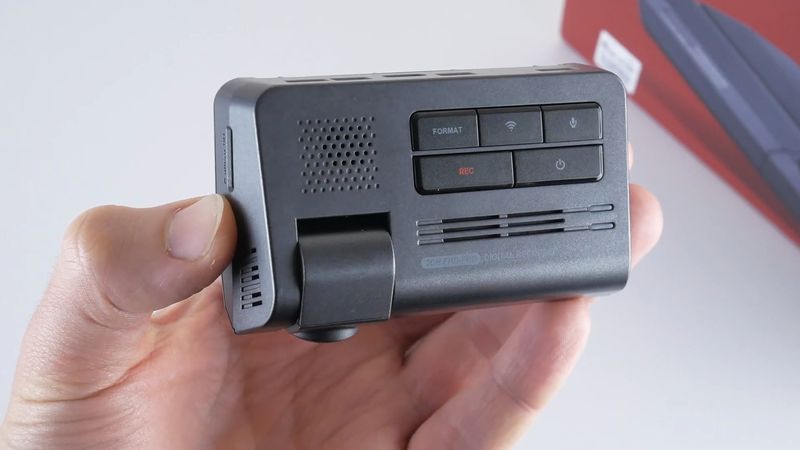 On the back of the dash cam, we can see a speaker, Wi-Fi and status LED indicators, as well as control buttons, such as format, Wi-Fi, microphone, recording and power.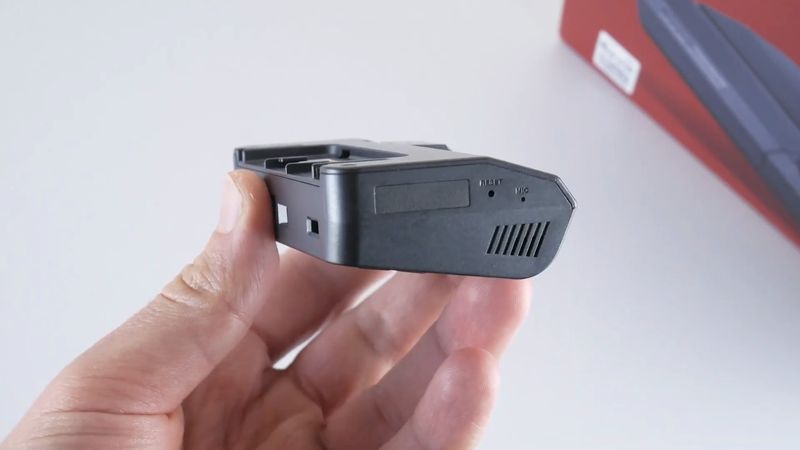 A microphone hole and reset button are on the right side.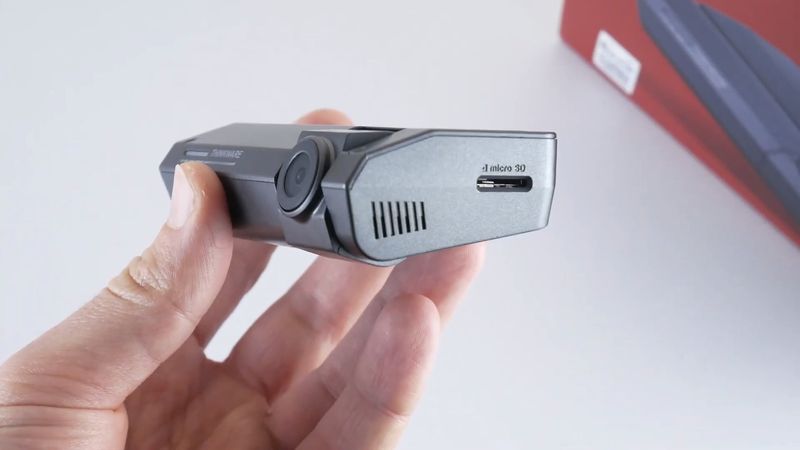 On the other side, there is a memory card slot.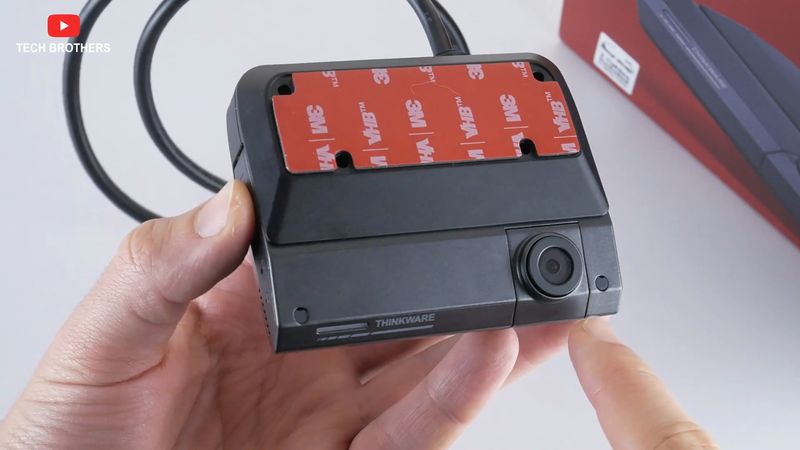 On the front of the dash cam, there is a security LED, adhesive mount and front camera lens.
By the way, a front camera is rotatable, so you can install it on the windshield, and then adjust the viewing angle.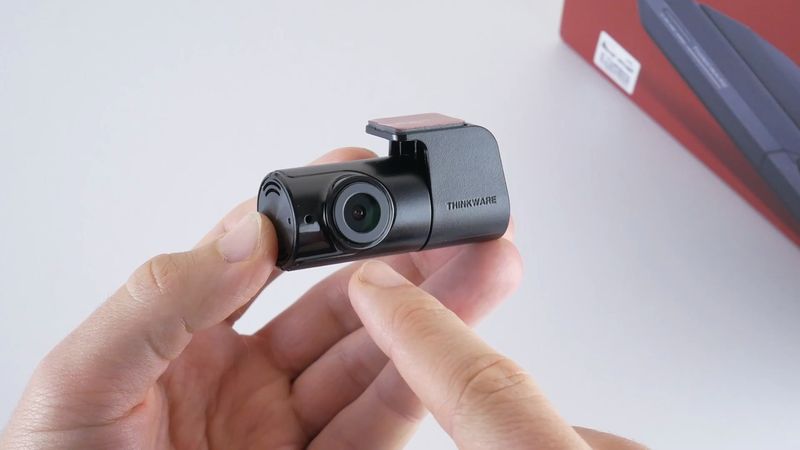 Talking about rear camera, it is also rotatable. It has an LED indicator, adhesive tape and power connector. Later we will talk about installation and connection of the dash cam and rear camera.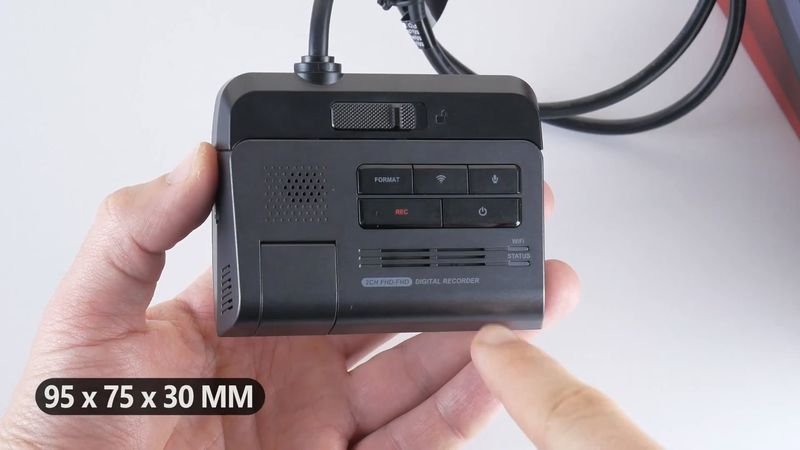 Finally, I want to tell you the dimensions of the dash cam. It is 95 by 75 by 30 mm. The weight of the dash cam is 130 grams.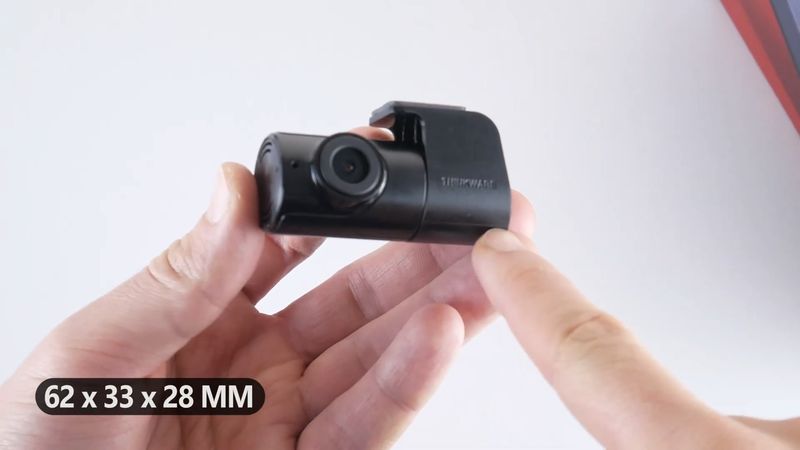 As for the rear camera, it is only 62 by 33 by 28 mm. The weight is 26 grams.
OK, now we can go to my car and install the dash cam.
Installation
By the way, there is a very useful connecting diagram in the user manual.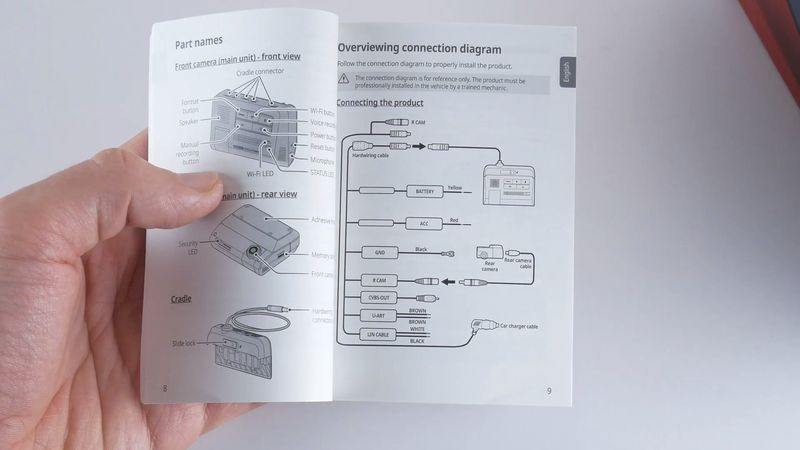 From this diagram, I have a dash cam, rear camera, hardwiring cable and rear camera cable. Unfortunately, I don't have a car charger cable. However, a hardwiring cable is required for parking mode.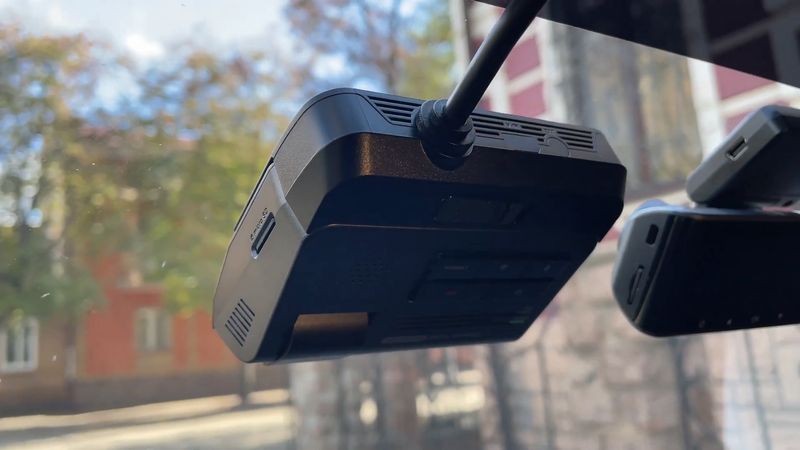 So, I have installed a dash cam on the windshield and rear camera next to the rear license plate.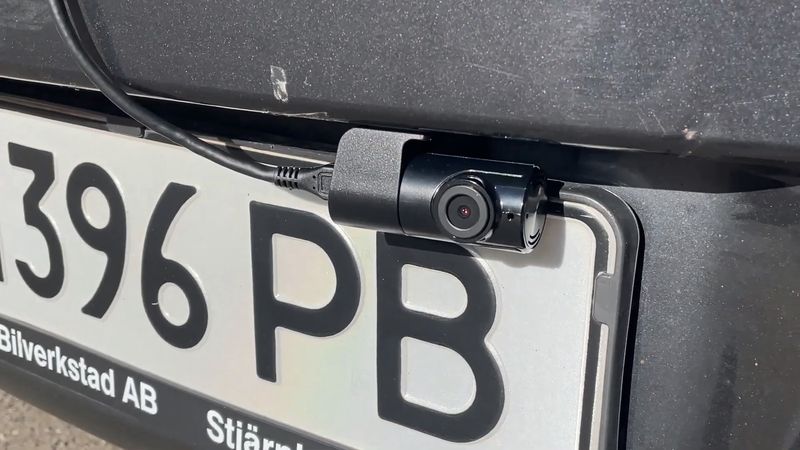 App
Thinkware F790 doesn't have a screen, but we can see the live video from the app on smartphone. The app is called Thinkware Dash Cam Link.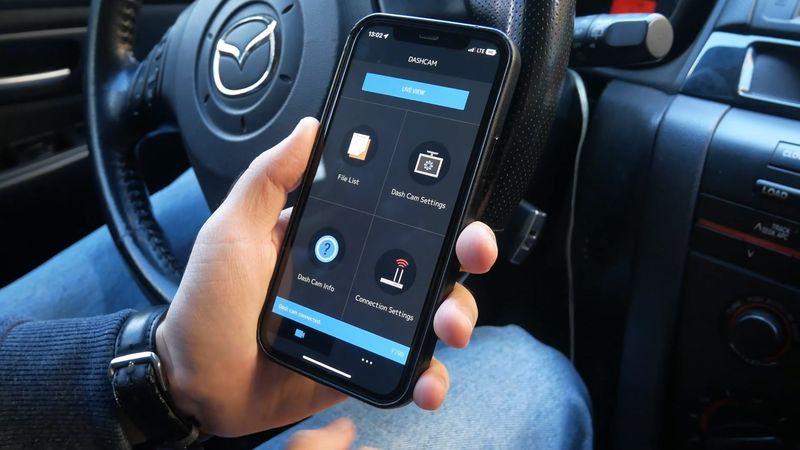 As I already said, in the app, you can press on the live view button and watch the video from the front and rear cameras.
Then, there is a file list, dash cam settings, dash cam info and connection settings.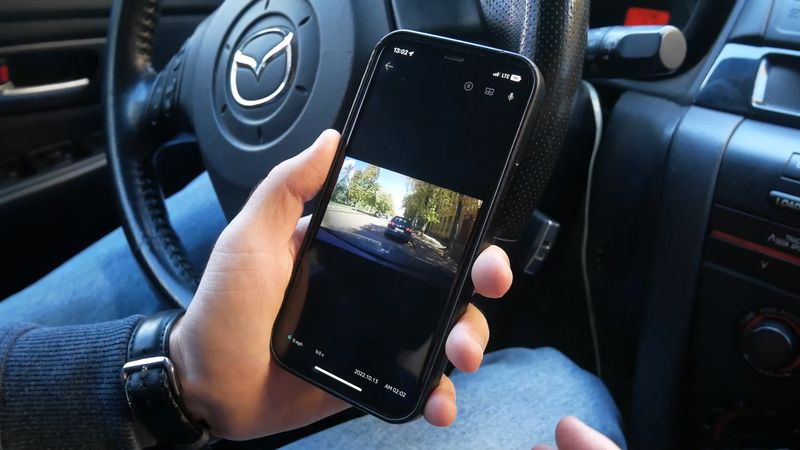 In the file list, there are continues videos, continues accident, motion detection, parking accident, and some others. All the videos are stored on the memory card, but you can download them on smartphone.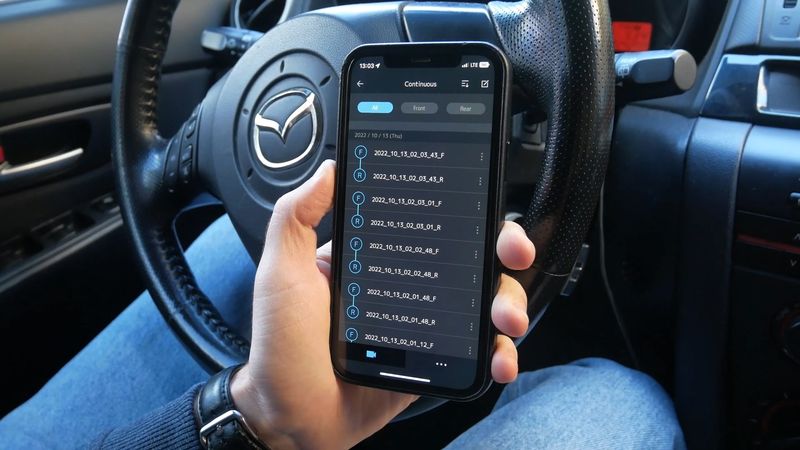 You can also go to the dash cam settings. There are memory card settings, camera settings, record settings, road safety settings and system settings.
In the memory card settings, you can select a memory partition, format memory card, and choose options to overwrite videos.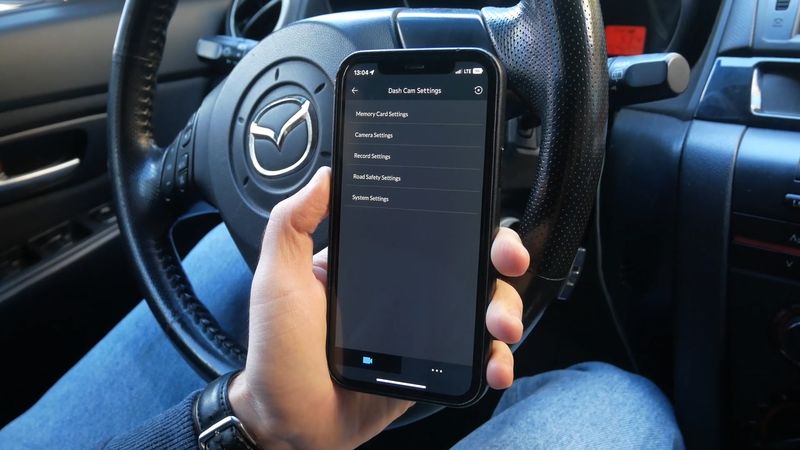 The camera settings include front camera brightness, channel settings, rear camera brightness, and video out.
The dash cam settings have the sensitivity of continuous mode accident recording, super night vision 3.0, HDR, privacy recording, parking mode, impact sensitivity in parking mode, motion detection sensitivity, off timer, battery protection and the voltage of your car battery.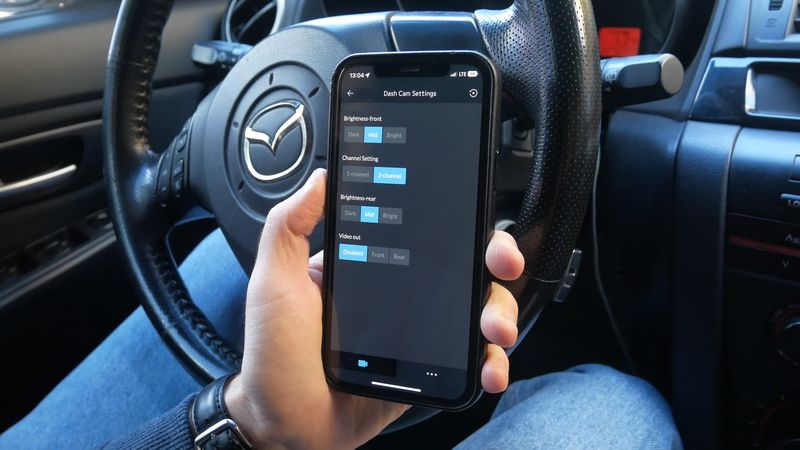 As I already said, the new dash cam from Thinkware has some road safety systems, such as lane departure warning, lane departure speed, front collision warning, and front vehicle warning.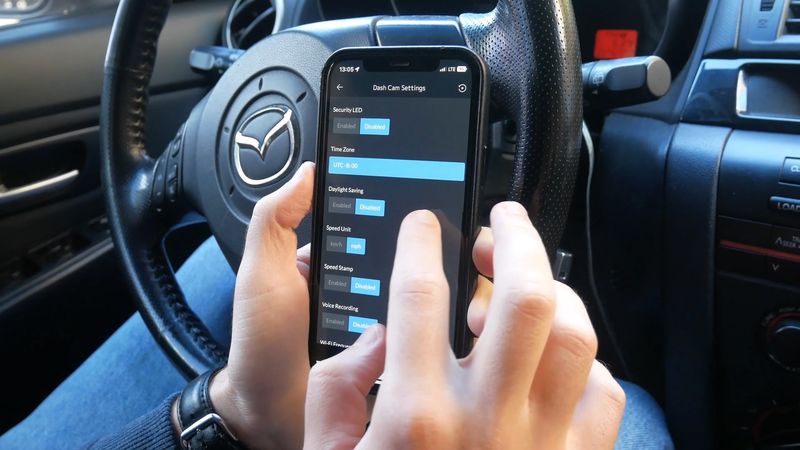 In the system settings, you can change the language, volume on/off, the number of safety cameras, and some other options.
So, the application of Thinkware F790 dash cam is very useful.
Video Quality
Now we can watch some videos on the front and rear cameras during the day and at night.
By the way, I have told you that Thinkware F790 supports HDR. This technology is supposed to enhance contrast and improve clarity. Do you think the video with HDR is better than without HDR? Write in the comments below.
There is also a super night vision mode on the new Thinkware dash cam. Let's compare the video with the night vision on and off.
By the way, when I was testing the dash cam, the street lights were turned off. It was completely dark outside.
I think because of this, the video quality at night is not as good as it could be in the more central streets of the city, where the street lighting is good.
Conclusion
Thinkware F790 is a good dual channel dash cam with a real Full HD front and rear cameras, as well as many smart features, such as built-in GPS, parking mode, road safety warning systems, etc.
Although a dash cam doesn't have a screen, there are many different functions and settings available in the mobile app.
By the way, if you don't think Full HD resolution is enough for you, you can choose 2K or even 4K dash cams. I will leave the links to them below.