I have another massage gun, but it looks a little different from the other massage guns I have tested before. It is called TEIKARE, and the model name is DPG01.
The main features of this massage gun are an LCD Touch screen, 4 massage modes and 30 adjustable speeds with a maximum speed of 3200 RPM, and 8 massage heads, including a unique heating head.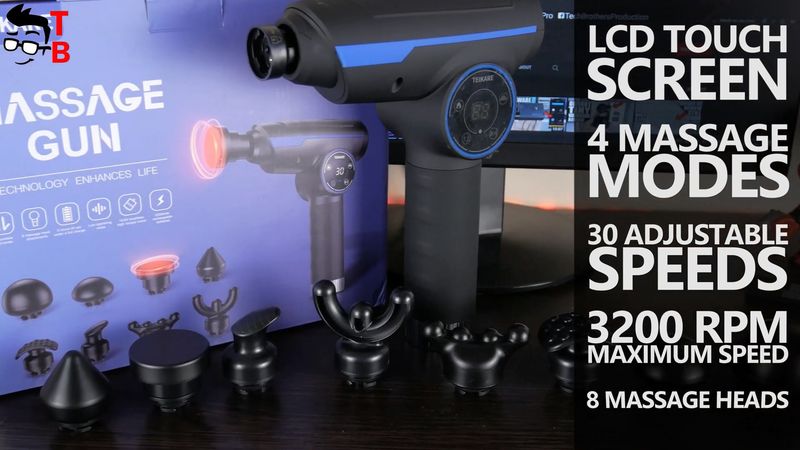 By the way, the massage heads look different from what I have tested before. It is also the first massage gun with a touch screen I have ever had in my hands.
I am very exciting to test this device, so let's get started!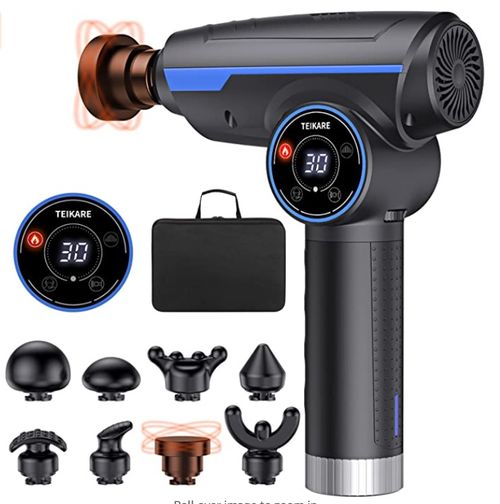 Massage Gun Deep Tissue for Athletes TEIKARE - Amazon
as of September 12, 2023 10:41 pm
Unboxing
On the box of the new massage gun, we can see its picture, as well as the company logo, main features, and massage heads.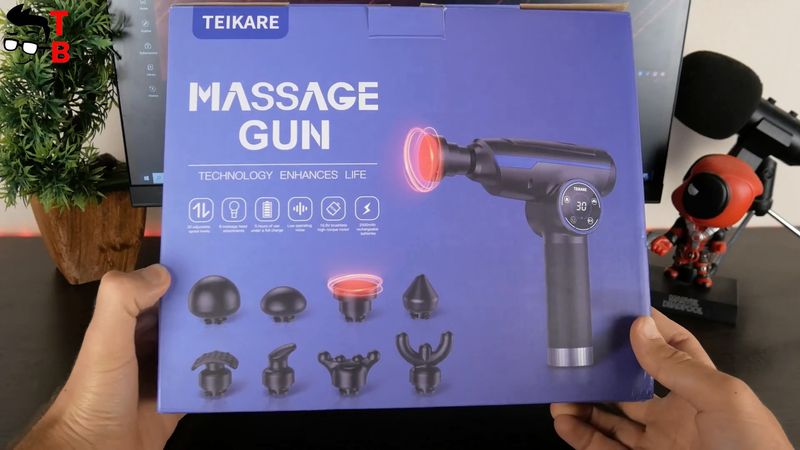 There is also a specifications list on the back.
Inside the box, we have a carrying case with a massage gun itself, user manual, USB Type-C cable, and power adapter.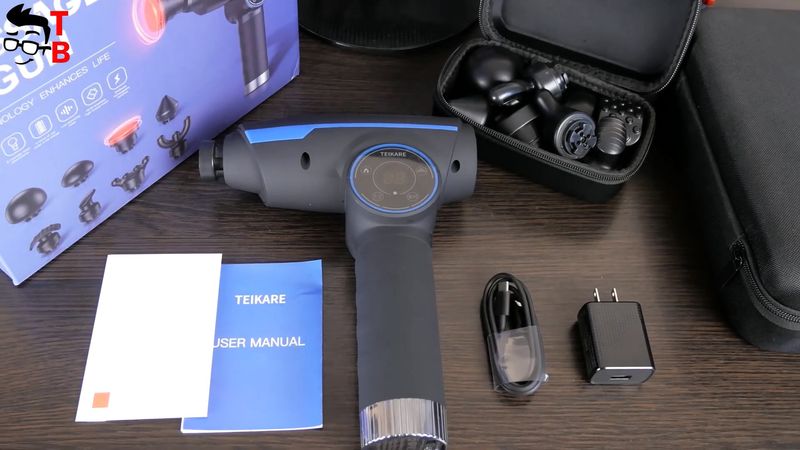 There is also another small case with massage heads. We will talk about them a little later.
Design
You know, the TEIKARE massage gun is not very compact. It is 245 x 200 x 70 mm.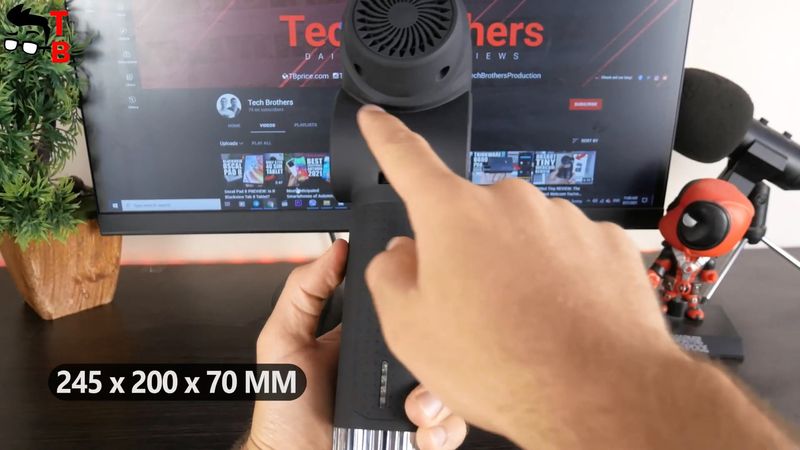 The weight is 840 grams.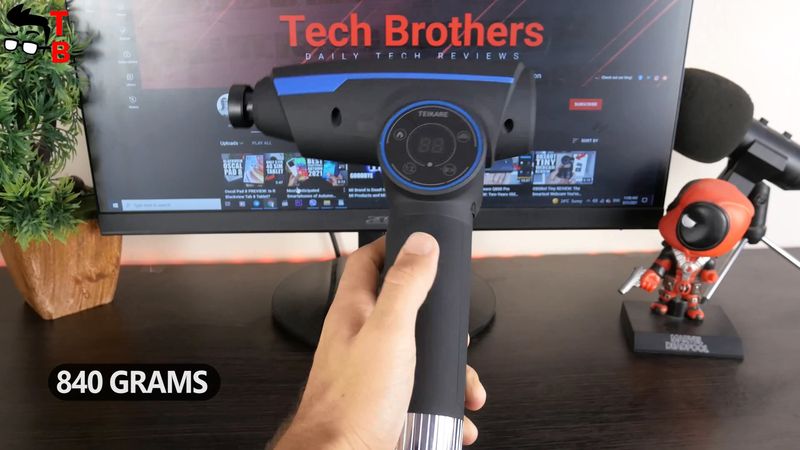 It is quite difficult to hold the massage gun with one hand, especially when it works. However, the handle is quite long, so you can hold it with two hands. It is also rubberized, so it doesn't slip in your hands.
A massage gun has a power switch and a USB Type-C port at the bottom.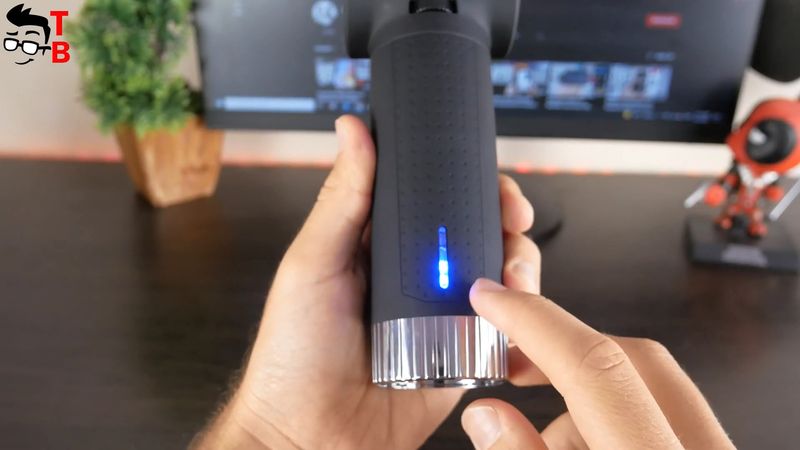 The LED battery indicator is on the handle.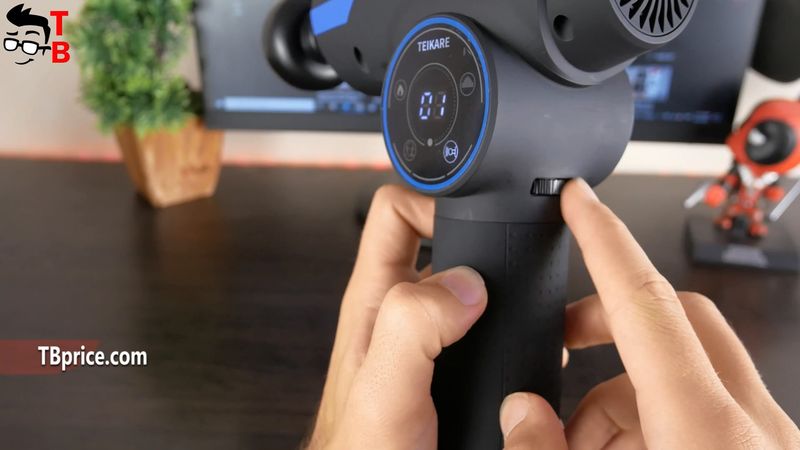 There is also a speed adjustment roller above the handle. As I already said, there are 30 speeds available on this massage gun.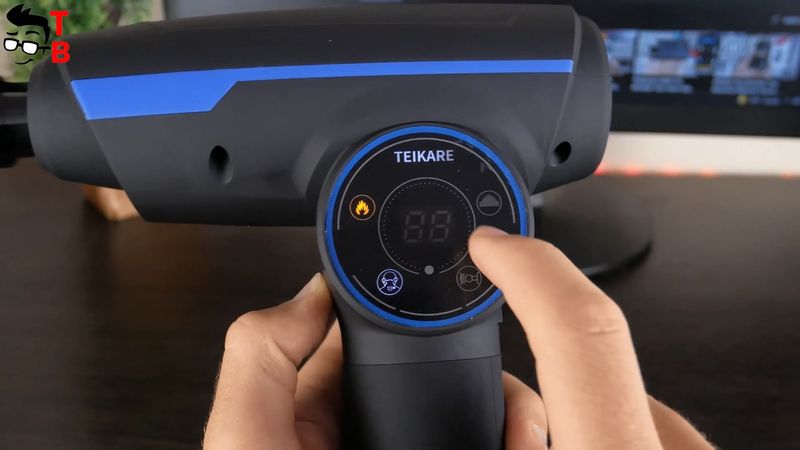 Then, we can see the LCD screen on the left side. There are four modes available, such as normal mode, progressive mode, sensitive mode, and heating mode. By the way, you cannot change the speed in progressive and sensitive modes. You can only do this in normal and heating mode.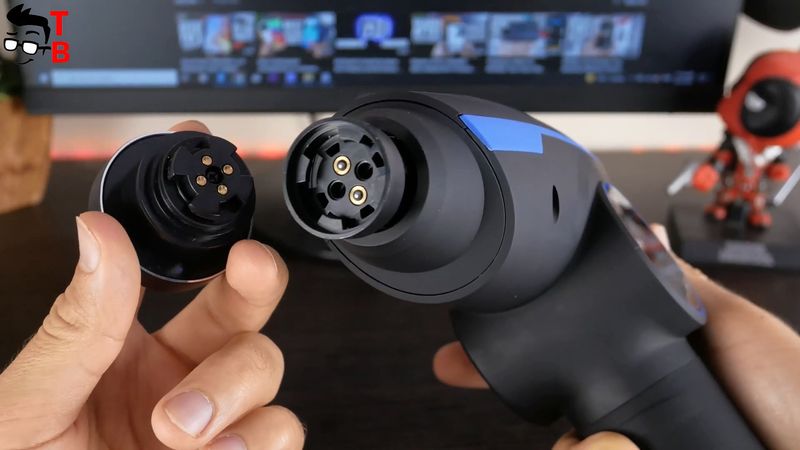 The heating mode is one of the main features of the TEIKARE massage gun. You can use this mode with only one massage head. It looks like this. As you can see, it has special contacts on the back. The heating temperature is from 37 to 60 degrees Celsius, depending on the speed.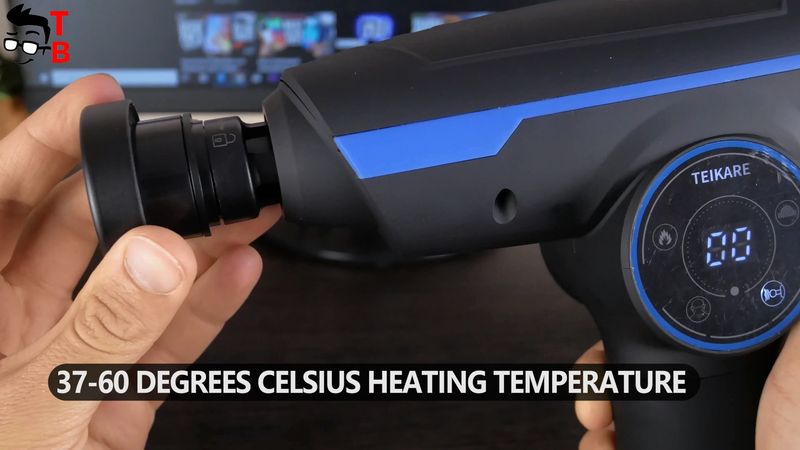 If we started talking about massage heads, let's look at others.
Massage Heads
As you can see, the other massage heads don't have contact, so you cannot use them in heating mode.
TEIKARE massage gun comes with a large round head, small round head, cone head, four-claw head, forkhead, mushroom head, and finger head.
In the user manual, you can read about the functions of all of them.
For example, the large round head applies to massage to relax the waist, abdomen, buttocks, and legs.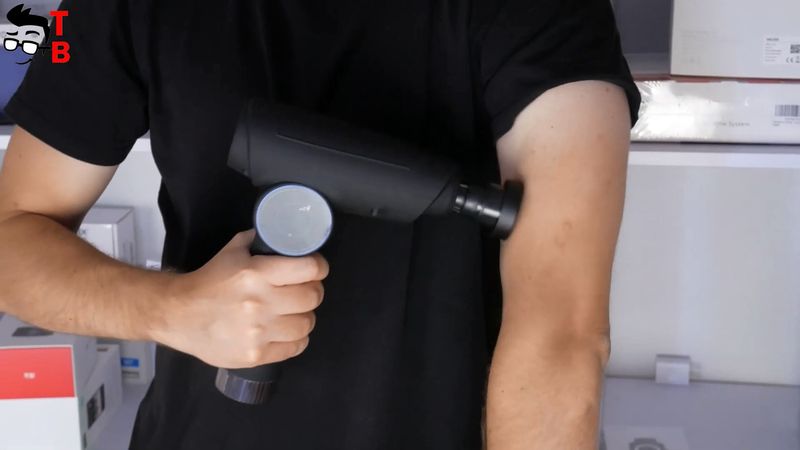 The cone head is suitable for the meridian, foot, and palm.
By the way, I forgot to tell you what the heating head is for. It stimulates blood circulation, help to relax sore and stiff muscles, and reduce pain. I think it's a really useful thing.
Noise Level
As I already said, the maximum speed of the TEIKARE massage gun is 3200 RPM, and it is really powerful. However, we also need to check the noise level. The manufacturer promises low operating noise.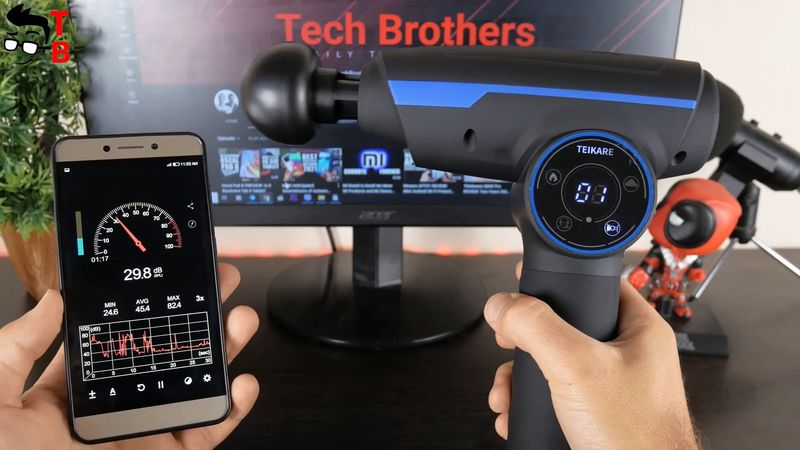 So, the noise level at the first speed is only 30 dB. Now I increase the speed to 15, and the noise level rises to 37 dB.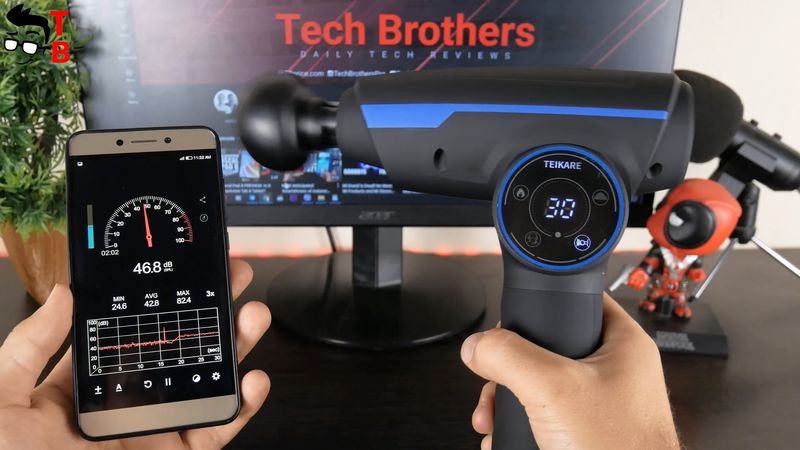 The maximum noise level at speed 30 is 47 dB.
TEIKARE has about the same noise as other massage guns I have tested before.
Battery
The battery is another feature of the TEIKARE massage gun, and I am not even talking about battery capacity, because it is standard – 2500mAh, but the fast charging support.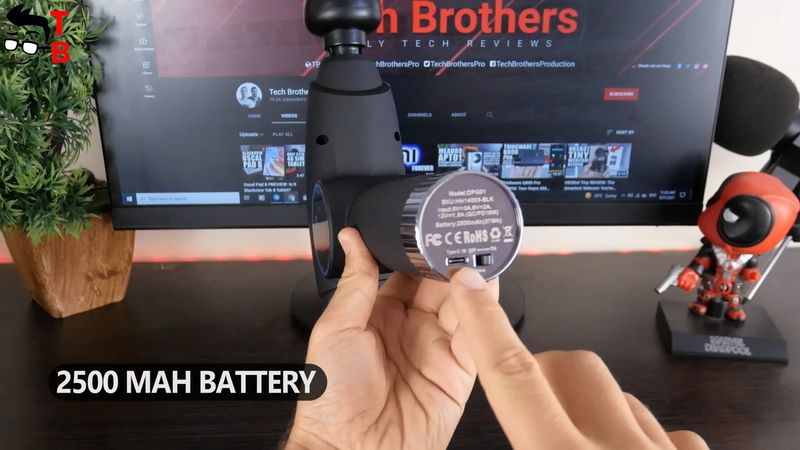 If the other massage guns take 4 hours to charge, then TEKARE only needs 2 hours.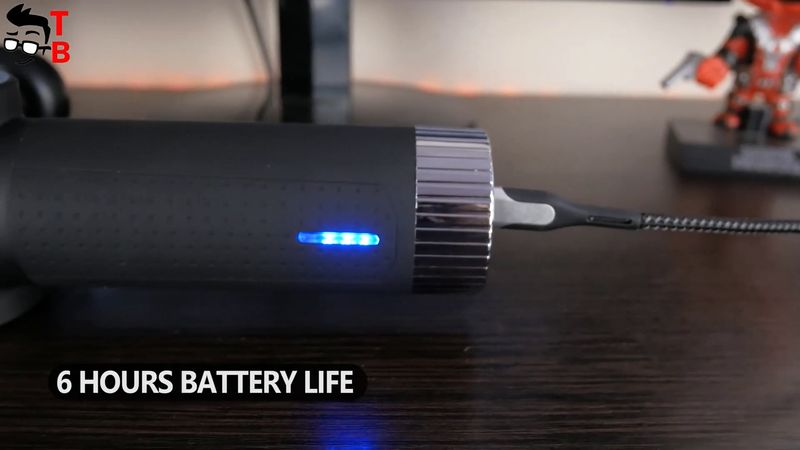 After that, you can continuously use a massage gun for up to 6 hours.
Conclusion
TEIKARE massage gun is definitely worth a look. Yes, it is not as compact as a massage gun I have tested last week, but it has many features, such as an LCD touch screen, 4 modes, including, heating mode, 30 speeds, and 8 massage heads.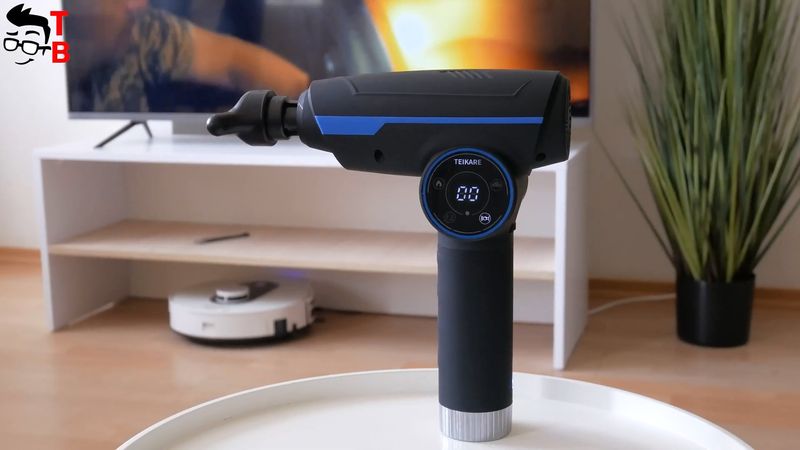 I also like fast charging support. The full battery charge takes only 2 hours, while battery life is up to 6 hours, depending on the speed and mode.
By the way, TEIKARE massage gun has a good rating on Amazon. The price is also affordable – only $79. Moreover, you can use 30$ off coupon code.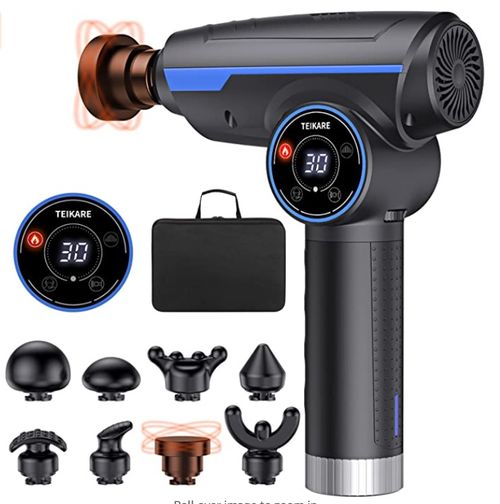 Massage Gun Deep Tissue for Athletes TEIKARE - Amazon
as of September 12, 2023 10:41 pm