You know, we have tested many projectors on our channel – Tech Brothers. In 2022, you can buy a good budget projector under $100 with Wi-Fi support, as well as more expensive models with Full HD native resolution, Android OS, and other features.
However, now, I have a projector with some unique features. I haven't seen them before in the previous projectors. Tanix Nano Pro is the first gaming projector that I have ever tested.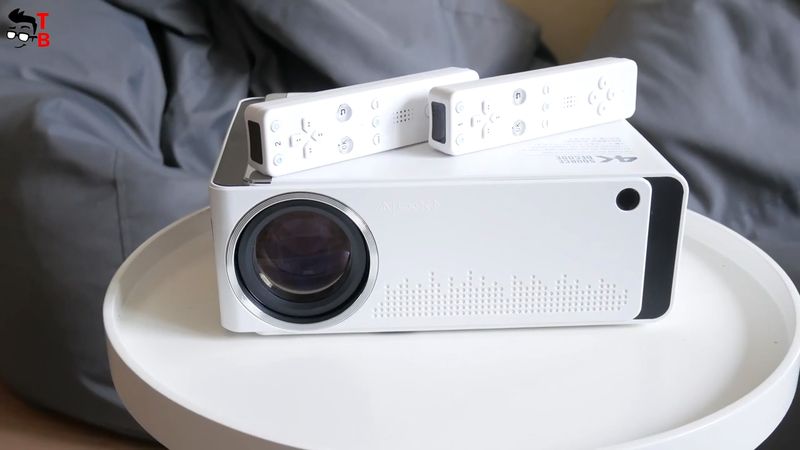 It has Full HD native resolution, Android operating system, 220ANSI lumens brightness, but the best part is built-in games and two gamepads in the package. That sounds very interesting, doesn't it?
So, let's do unboxing, look at design, check projection quality and play some games on the new Tanix Nano Pro projector.
Unboxing
Tanix Nano Pro comes in this box.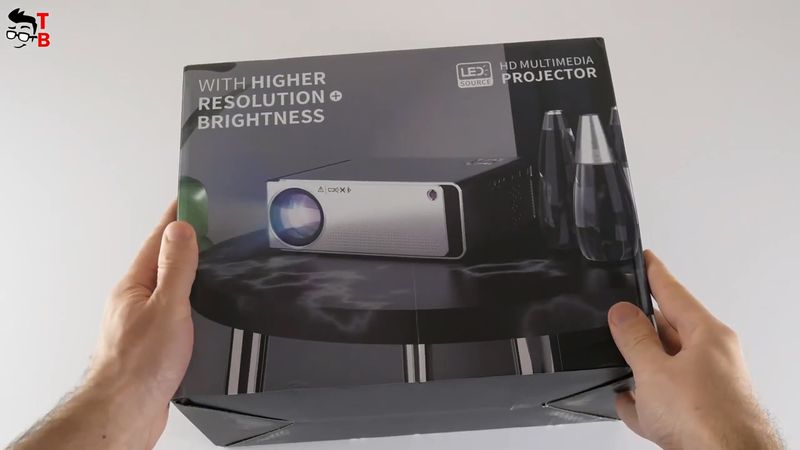 There is the image of the projector itself on the front, and some specifications on the side, such as color, light source, LED lifetime, etc.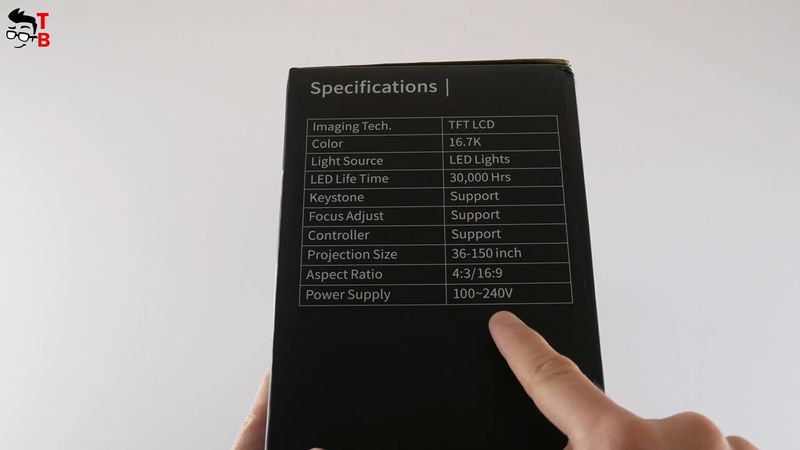 Inside the box, we have a projector, a remote control, two gamepads, two straps and power cable.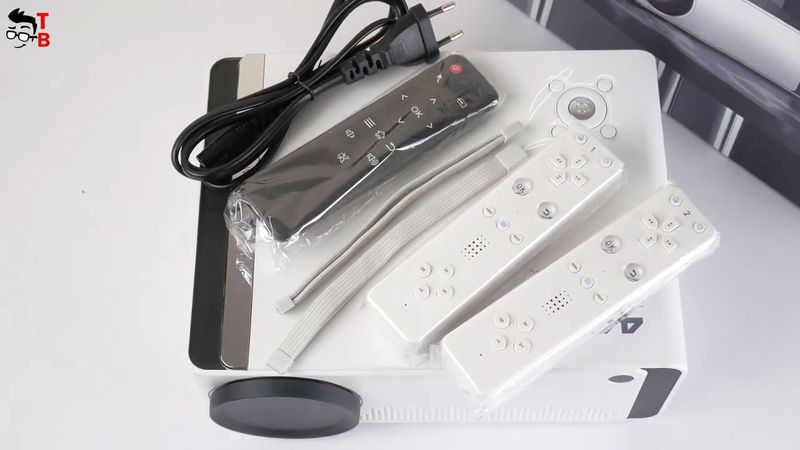 There is no HDMI cable in the package, but I think you don't need it, because Tanix Nano Pro has Android operating system.
Design
Talking about design, this is quite compact projector.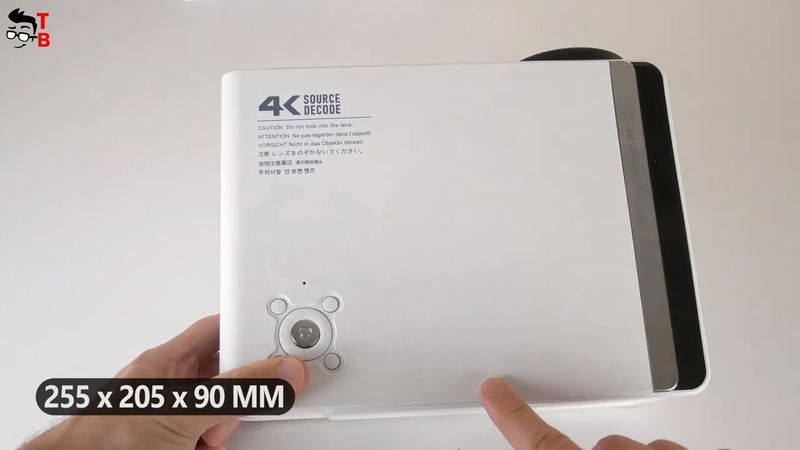 The dimensions are 255 by 205 by 90 mm. The weight is 1800 grams.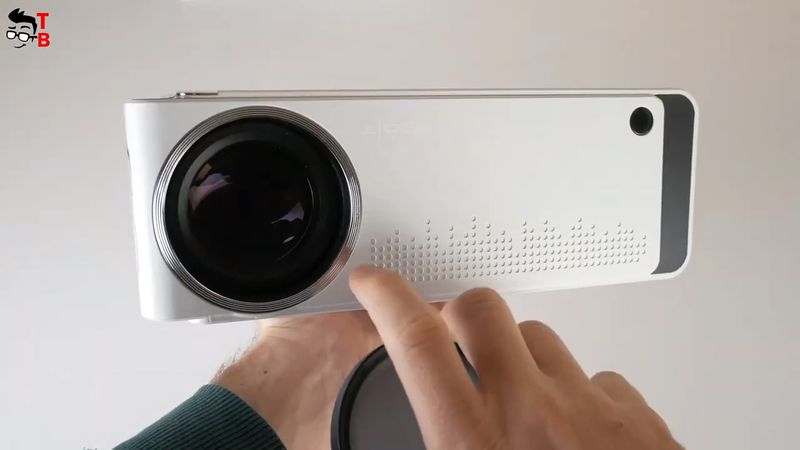 We can see a lens on the front, as well as the first IR receiver.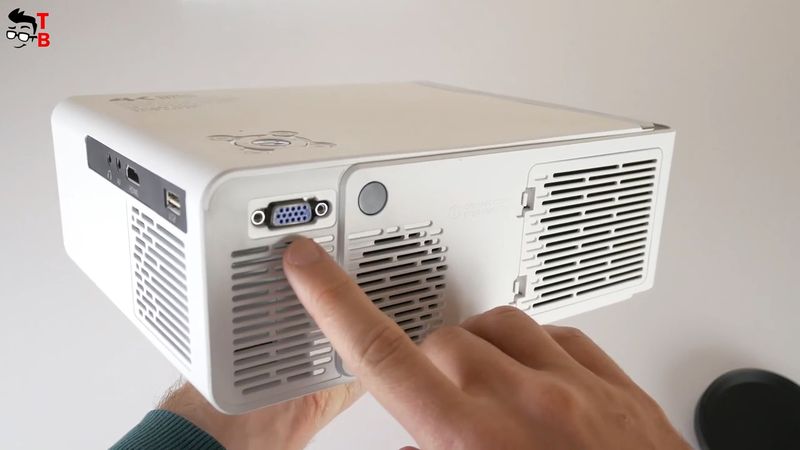 The second receiver for remote control is located on the back, next to VGA connector.
There is also a speaker and air outlet on the back. The inscription says that you need to open and clean a filter every month.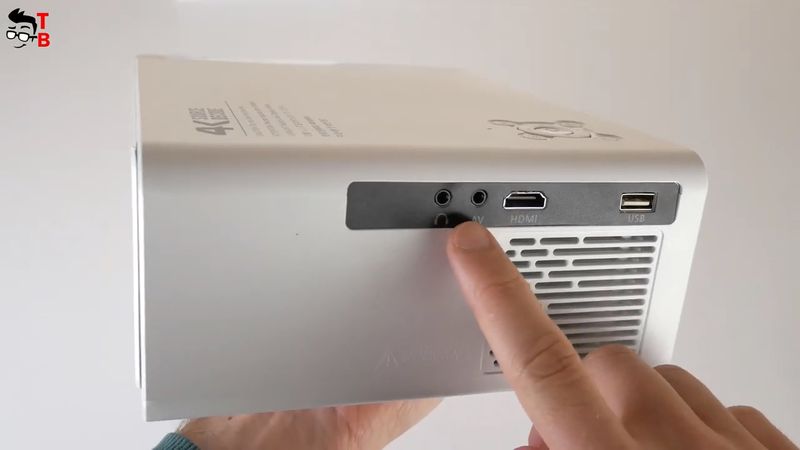 On the left side, we have 3.5mm audio jack, AV port, HDMI port and USB port.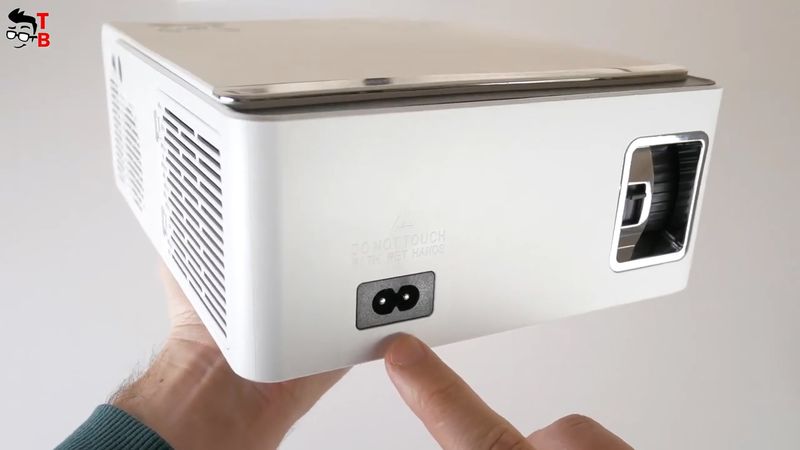 The power connector is on the right side. Tanix Nano Pro also has a manual focus wheel.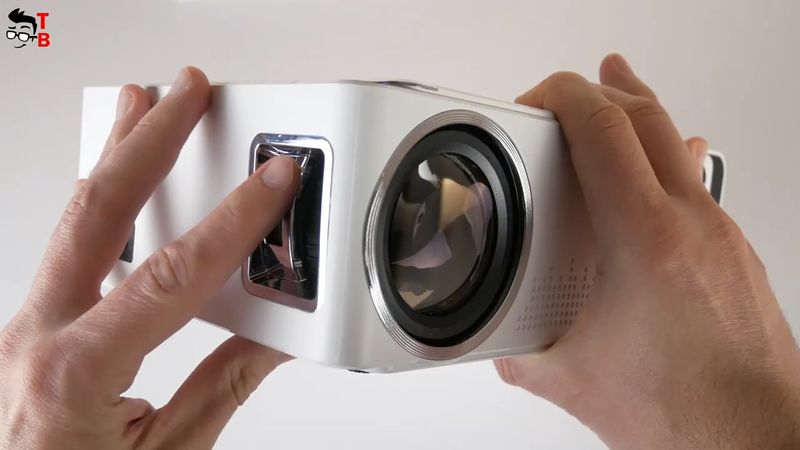 The control panel on the top of projector has some buttons, such as navigation, OK, source, menu, return and power.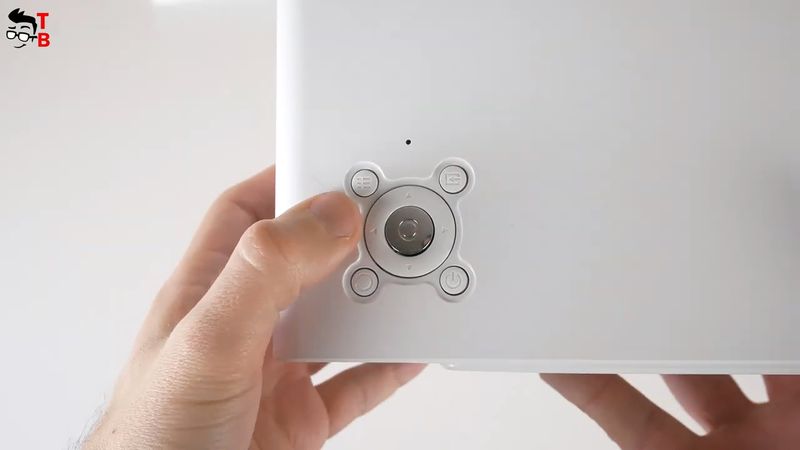 The remote control has the same buttons, but there is also a mouse cursor. I think this is a very useful function for any projector, especially with Android operating system.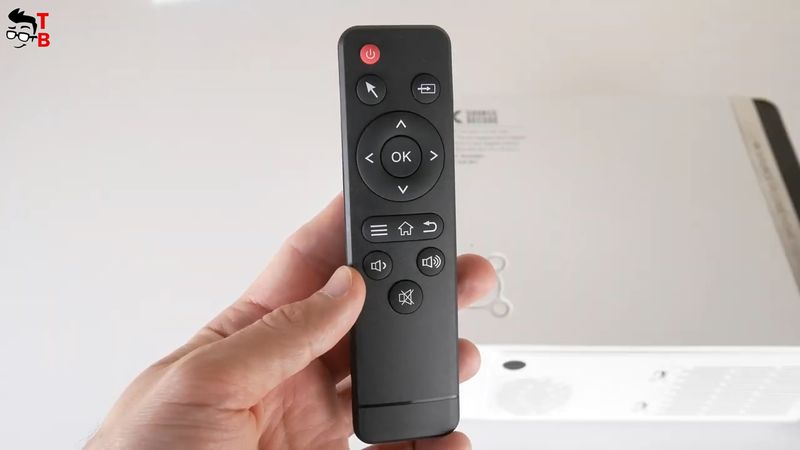 However, the main feature of Tanix Nano Pro is not a remote control, but a gamepad. Actually, there are two gamepads in the package, so you can play games with your friend.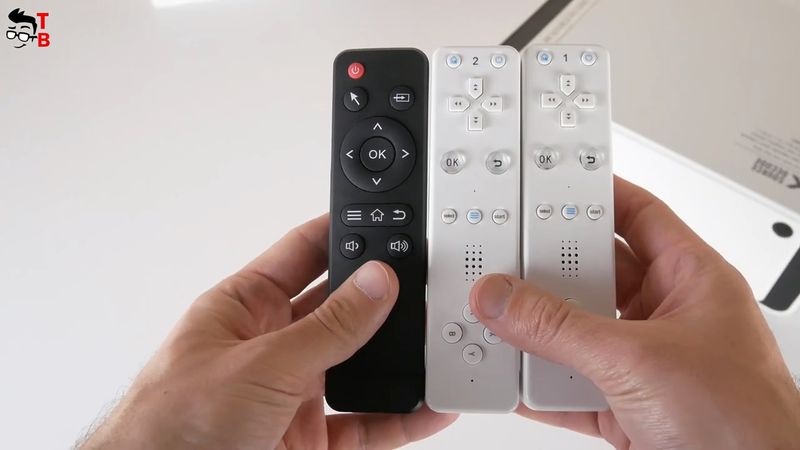 As you can see, a gamepad is a little bigger than a remote control. It has home and power buttons, as well as arrow buttons, OK, return, select, menu, start and ABYX buttons. It looks like there is also speaker and microphone on each gamepad.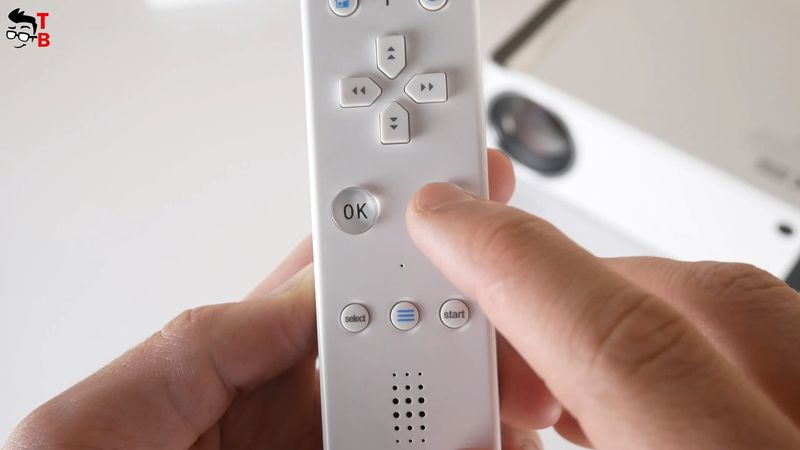 On the back of gamepad, we can see a single shoulder button.
Overall, the projector looks very good. I like its white plastic body, as well as compact size compared to other Full HD projectors.
Now let's turn on Tanix Nano Pro, and look at the user interface.
User Interface
As I already said, a projector runs on Android operating system. There is also 2GB of RAM and 32GB of built-in memory.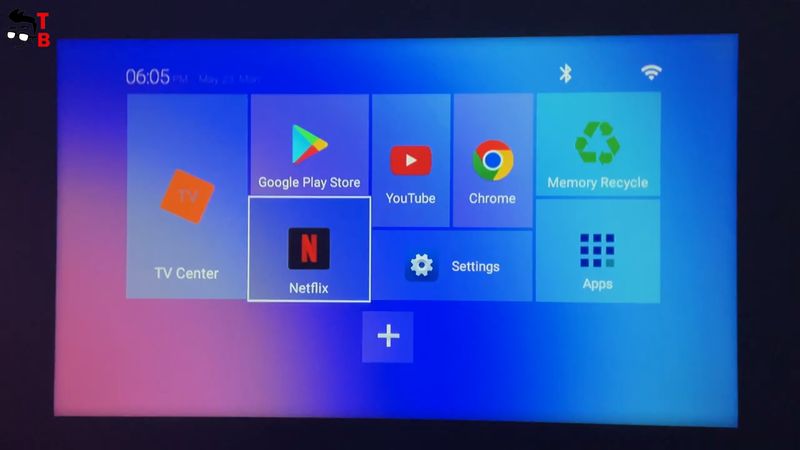 On the main screen, we can see a TV center, Google Play Store, Netflix, YouTube, Chrome, Memory Recycle, Settings and Apps.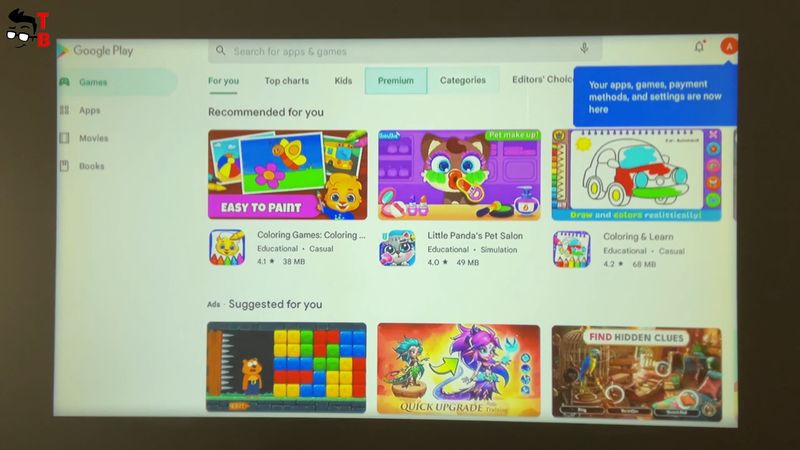 In TV center, you can play movies, TV shows, music, and radio from your library.
Google Play Store works very well, but don't forget to sign in your Google account.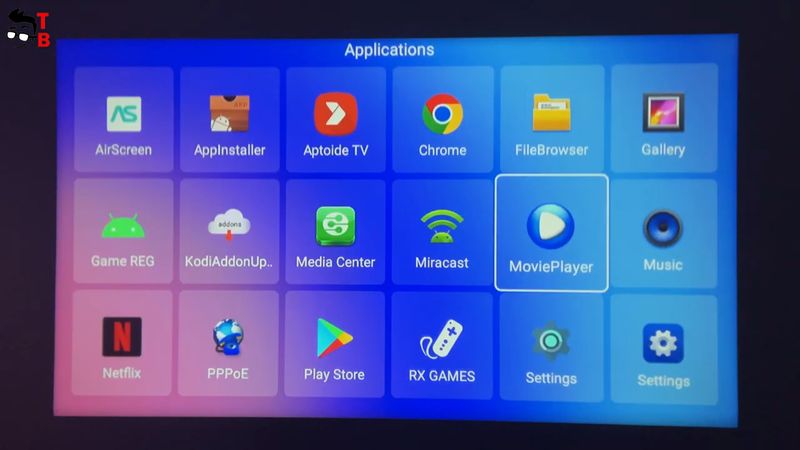 You know, I am surprised that Netflix runs on this Chinese projector. Usually, it is not available on devices from little-known brands.
You can also use a Memory Recycle function to clean the memory on projector.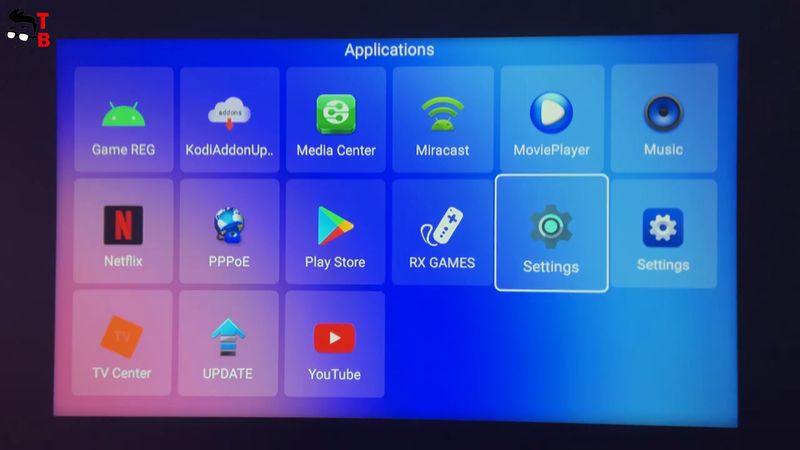 The list of pre-installed apps include air screen, app installer, Aptoide TV, Chrome, file browser, gallery and others.
As I already said, Tanix Nano Pro is a gaming projector, so it has pre-installed games. You can choose action games, dance games and console games. A little later, we will play some of them.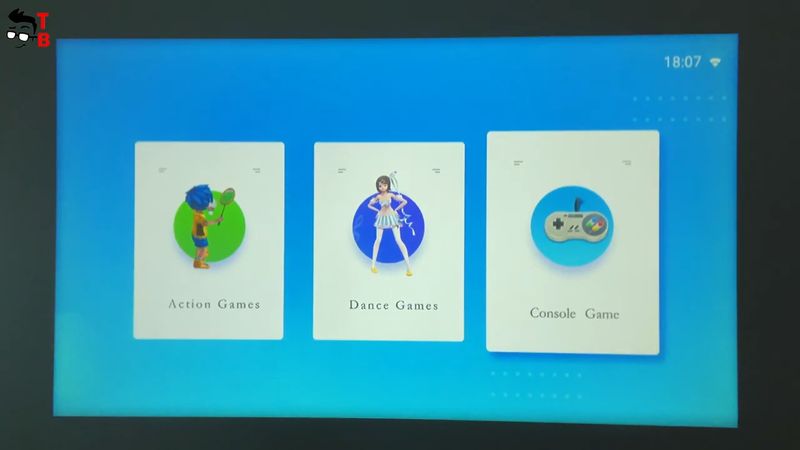 Talking about settings, you can use projector settings and Android settings. The Android settings menu is similar to other Android devices.
In the projector settings, you can adjust display, audio, and even resolution. As you can see, I have chosen auto switch to the best resolution, resolution deep color and 1080P 60Hz.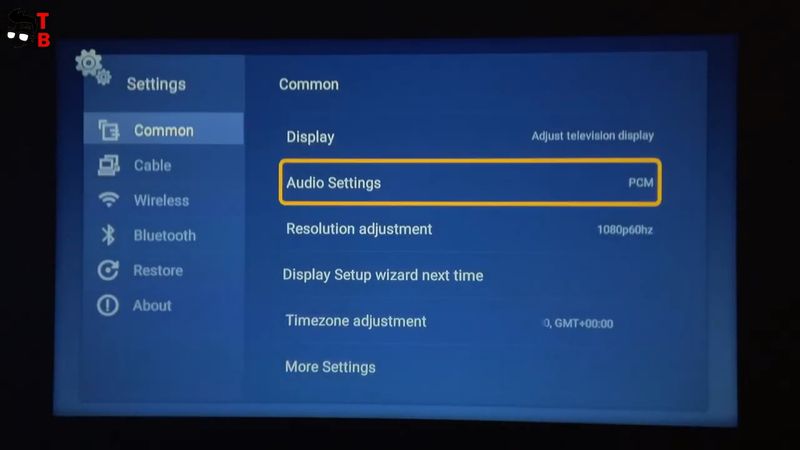 You can also connect Ethernet cable to the projector or use a wireless Wi-Fi connection.
By the way, Tanix Nano Pro supports Bluetooth, and I think that's very good, because you can connect an external Bluetooth speaker.
I also found a standard projector settings menu, where you can change picture mode, color temperature, noise reduction, sound mode, sleep timer, language, aspect ratio and projector direction.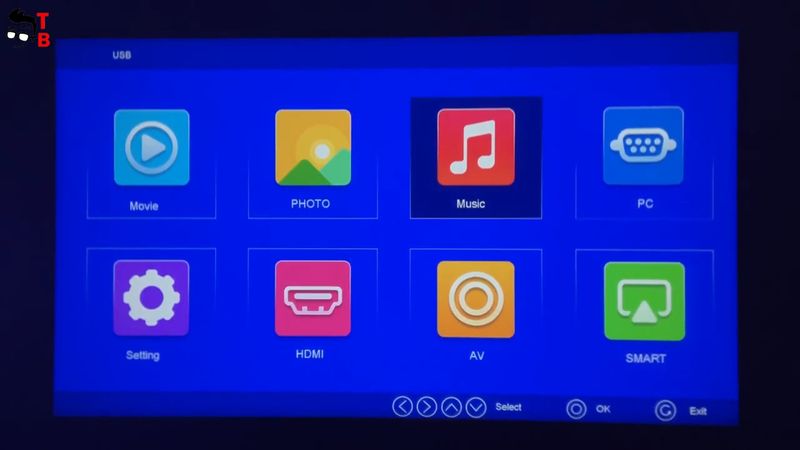 I have shown you Android interface before, but you can also use other sources, such as movie, photo and music from external storage, PC, HDMI, AC and smart.
Screen Mirroring
Tanix Nano Pro supports dual band Wi-Fi, and you can use it not only for Android operating system, but also to connect a smartphone to projector.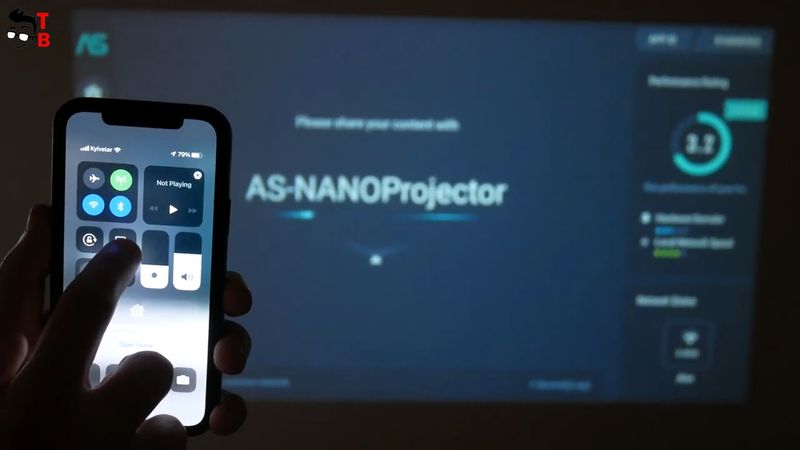 For that, you need to open the app called air screen, and then connect to the Tanix projector on your smartphone. That's very simple.
OK, now, let's play some games on Tanix Nano Pro, because this is a gaming projector.
Games
As I already said, there are two gamepads in the package, so you can play games with your friend. Most games support two players.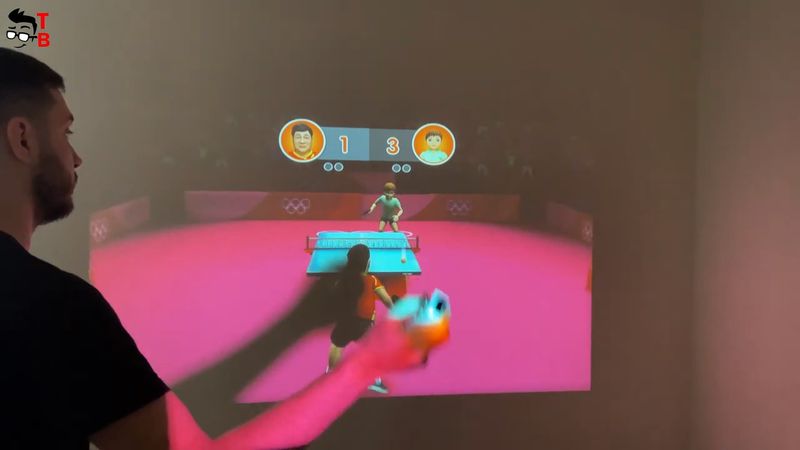 You know, these are not the usual gamepads with buttons control, but they also support motion control.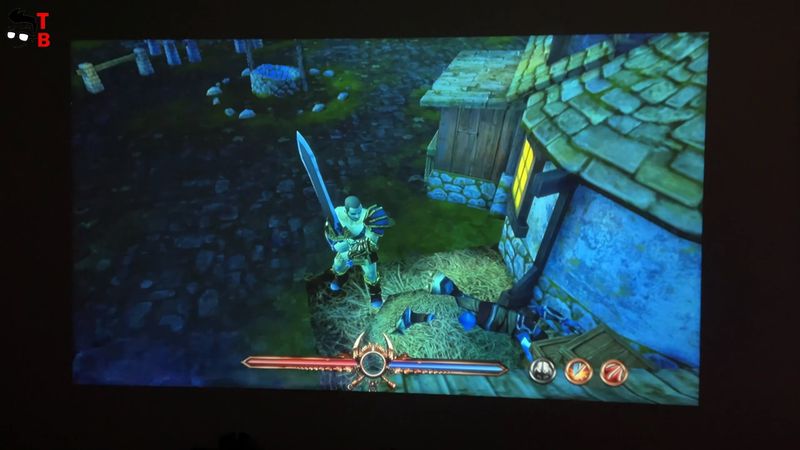 You can move the gamepad to hit the ball in the table tennis, for example.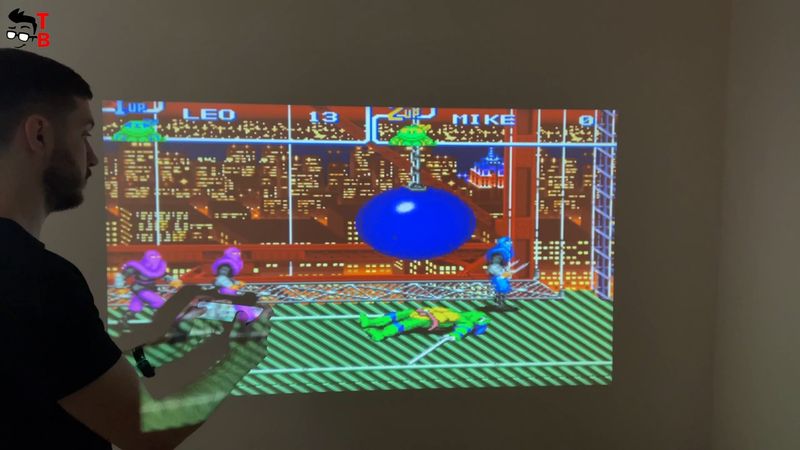 I can't say that this is a real gaming console like Play Station or Xbox, because there are very simple games, but you can have fun with your friends.
Noise and volume levels
By the way, as for the noise level, I noticed that the projector is not noisy. It is about 43 dB.
However, the built-in speaker is very weak.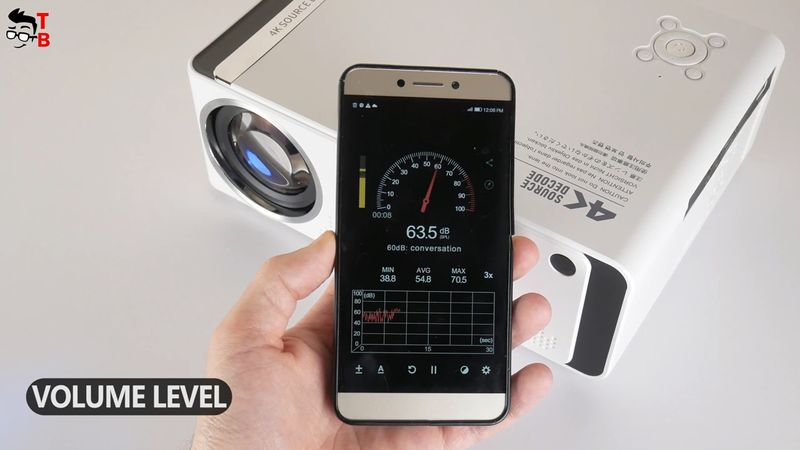 The maximum volume is about 63 dB. Fortunately, Tanix Nano Pro has a Bluetooth support, so you can connect an external speaker. I think it is necessary here.
Projection Quality
Tanix Nano Pro has a manual focus wheel and keystone correction wheel, so you can adjust them before using a projector.
The screen size of this model is from 32 to 150 inches. A projection distance is from 1.8 to 2.9 meters.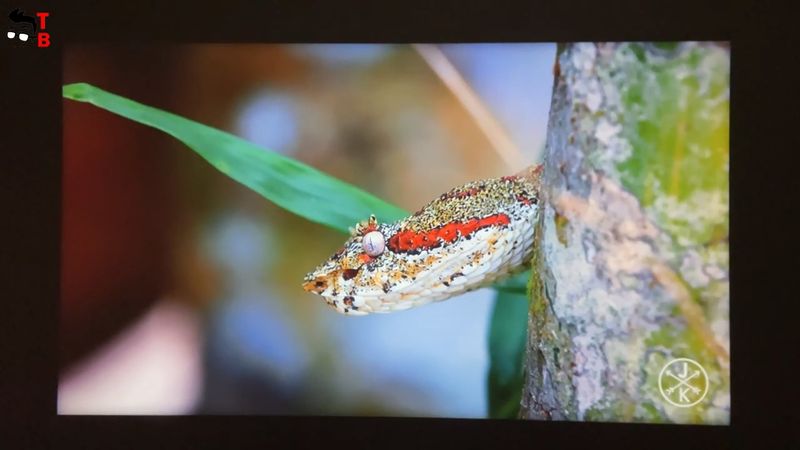 As I already said, this is a native Full HD projector. The image is really clear, but only in the center of the screen. Unfortunately, the projection is blurry in the corners.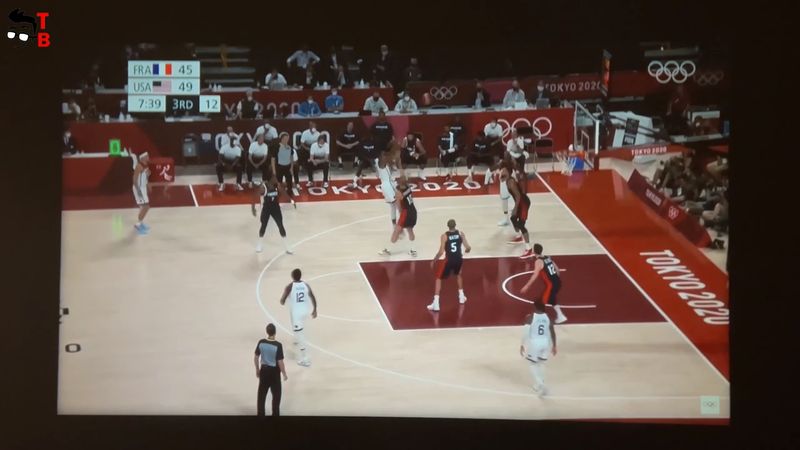 Overall, the colors are very rich, so you can watch movies at home.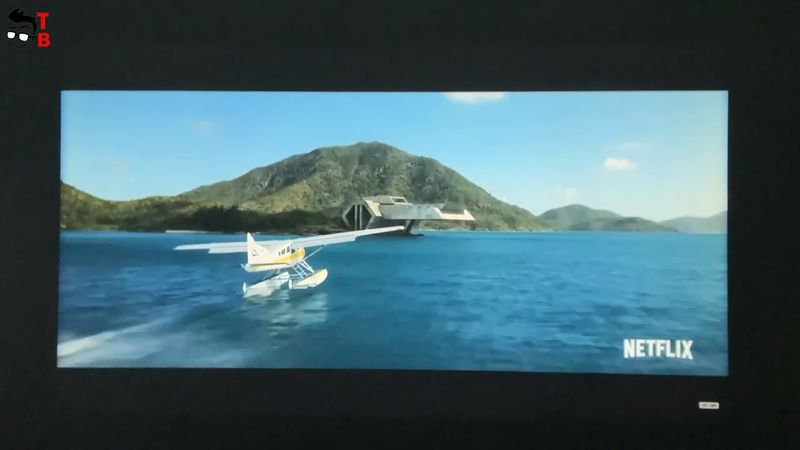 The brightness of Tanix Nano Pro projector is 220ANSI Lumens. I have already tested some projectors with similar brightness, but they were much better in the day light.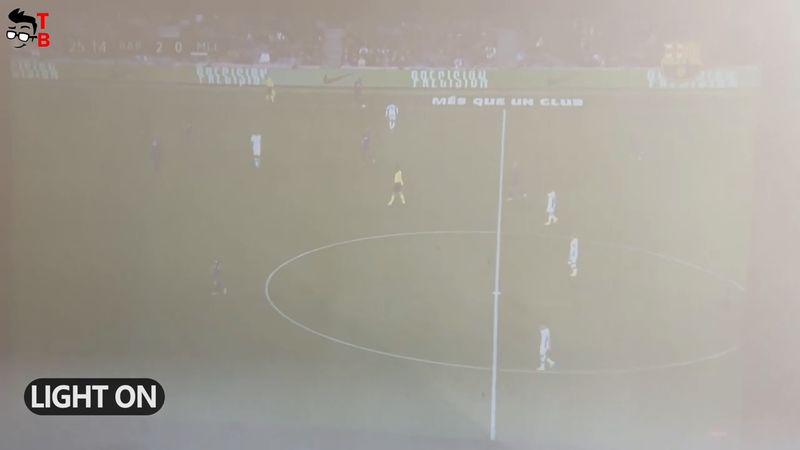 It is almost impossible to see something on the projection in the daytime.
Conclusion
So, Tanix Nano Pro is my first gaming projector. I really like its design, white plastic body, and even compact size.
Using gamepads, you can play motion-sensing games. There are more than 100 pre-installed games on this projector.
Android operating system allows to install any apps from Google Play Store or via APK files. There is already YouTube and Netflix pre-installed on this projector.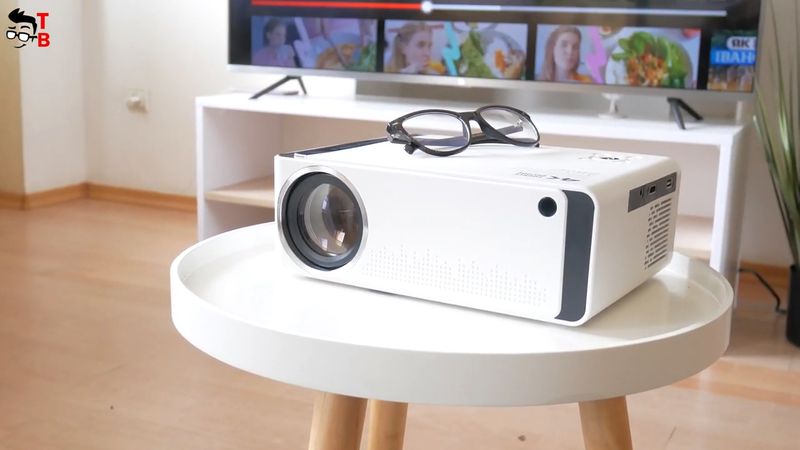 The quality of the projection is good, but the corners are a little blurry.
In addition, I don't like the built-in speaker. It is very quiet. Fortunately, there is Bluetooth support, so you can connect an external Bluetooth speaker.
For the price of about $150, Tanix Nano Pro is a very interesting projector.