In 2022, you can choose a dash cam for any taste – from budget to expensive, from single to triple.
In this article, I want to tell you about dual dash cam with 4K front camera, 1080P rear camera, 3-inch touch screen, GPS and Wi-Fi support.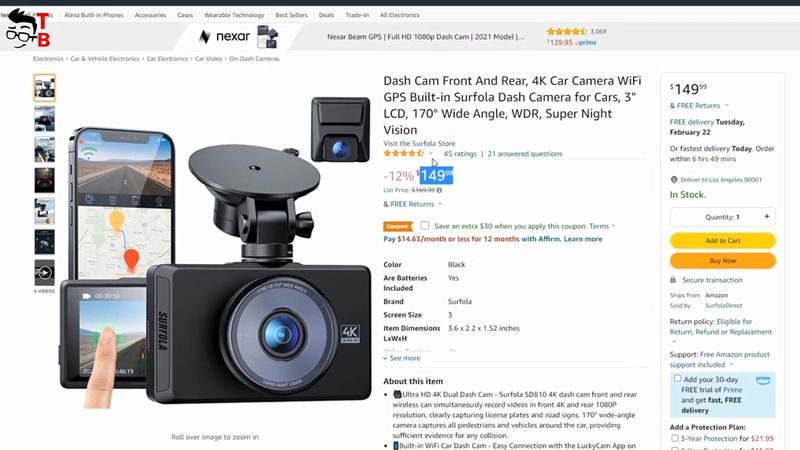 The dash cam is called Surfola SD810, and you can buy it for $150 on Amazon.
OK, let's start the review with unboxing, and then we will look at design of the dash cam, settings menu, app on smartphone and video quality, of course.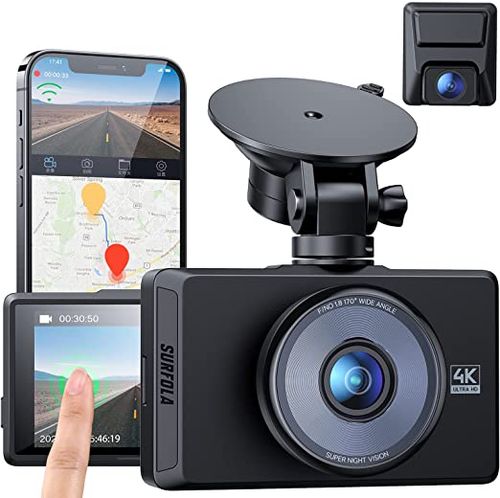 Surfola 4K WiFi GPS Dual Dash Camera for Cars - Extra $35 OFF COUPON - Amazon
as of September 23, 2023 11:55 am
Unboxing
When you buy the new Surfola dash cam, you will receive it in this box.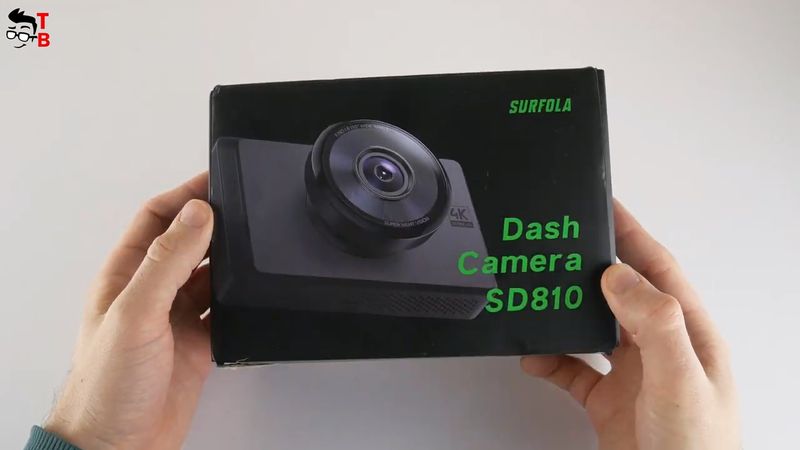 Inside the box, there is a dash cam itself and rear camera.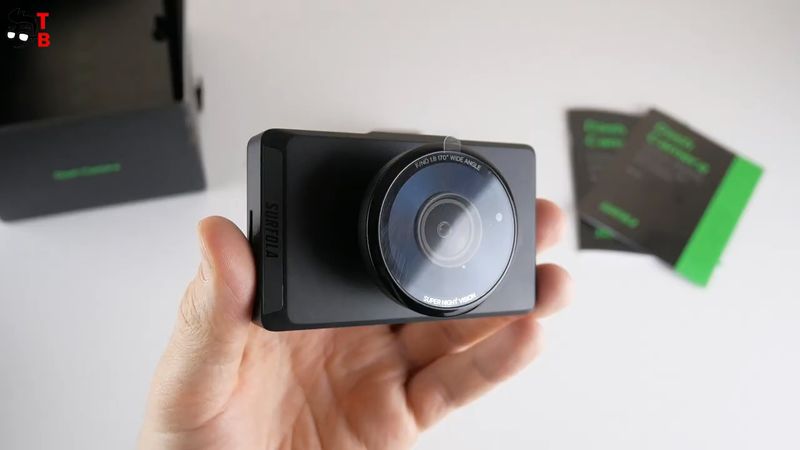 Then, we have a user manual, quick guide, windshield mount, car charger with additional USB port and built-in GPS module, a long cable for connecting a rear camera, USB Type-C cable, 3M stickers and eject tool.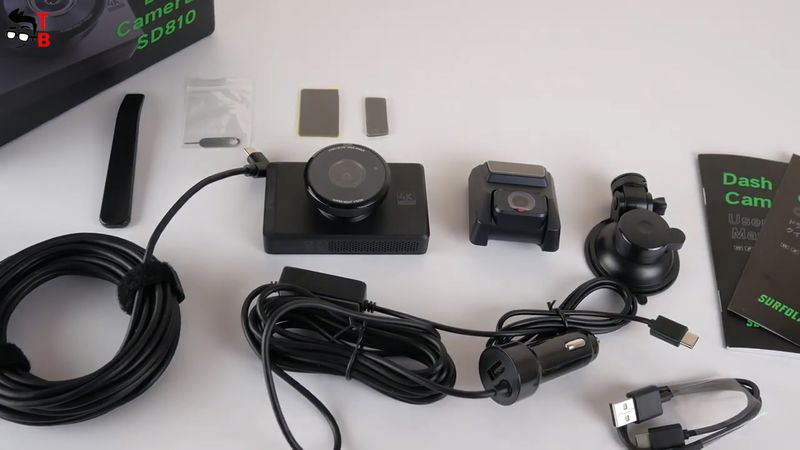 So, there is everything you need for connecting and installing a dash cam, but you need to buy a memory card additionally.
Design
One of the main features of Surfola SD810 dash cam is 3-inch touch screen.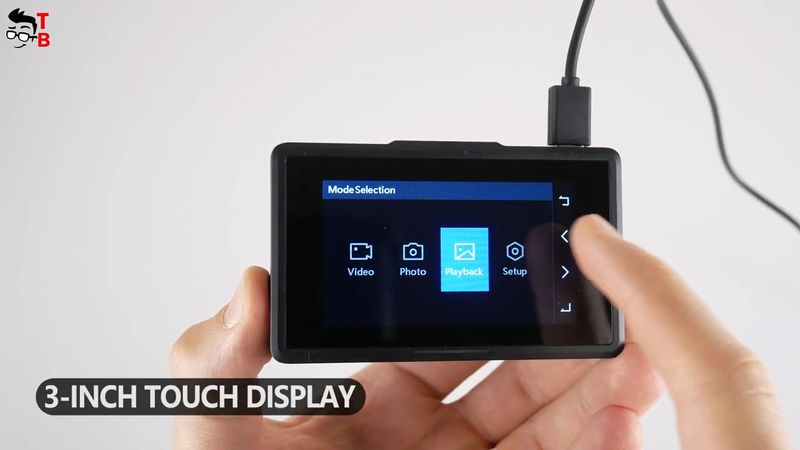 You know, this is probably the first dash cam with touch screen I have ever tested.
I have to say that the touch screen is very convenient. I don't understand why other manufacturers use physical control buttons.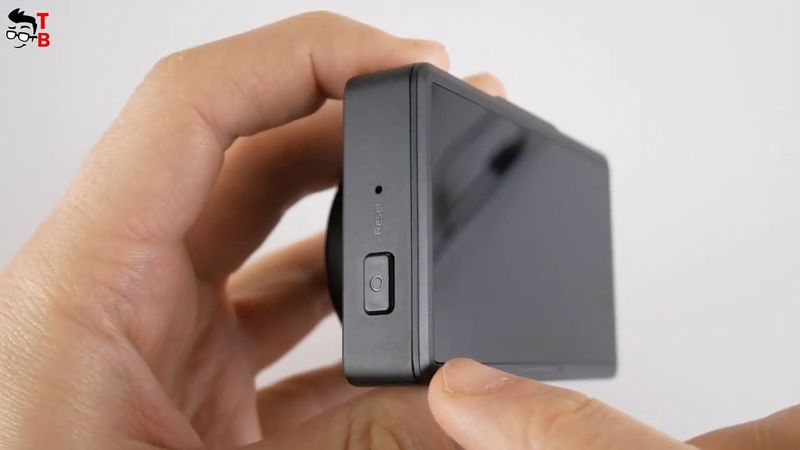 Surfola dash cam has only one physical button on the left side. This is a power button. There is also reset hole on the left side.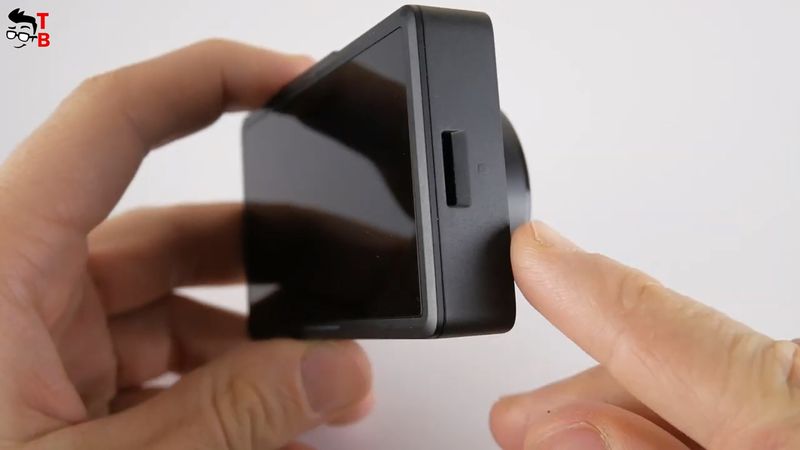 On the right, we have a memory card slot.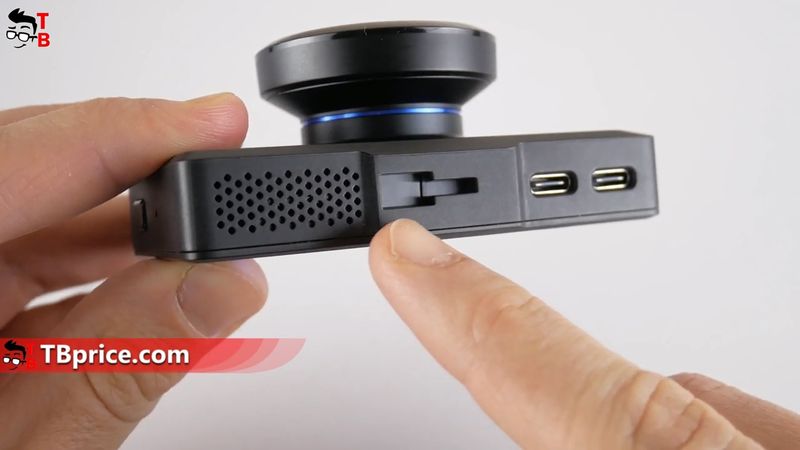 On the top, there is a microphone grill, windshield mount connector, and two USB Type-C ports.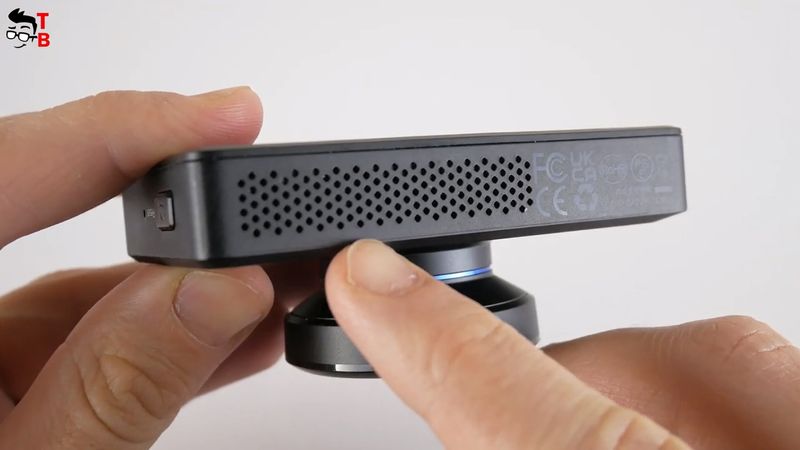 The big speaker grill in located at the bottom.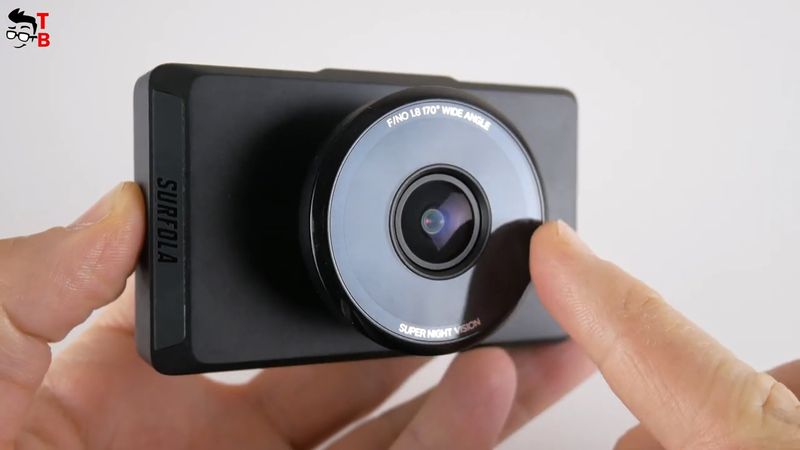 You know, the lens of Surfola SD810 dash cam is very large. This is because it has a viewing angle of 170 degrees. By the way, this is SONY STARVIS sensor with super night vision. Later, we will check a video quality in low light conditions.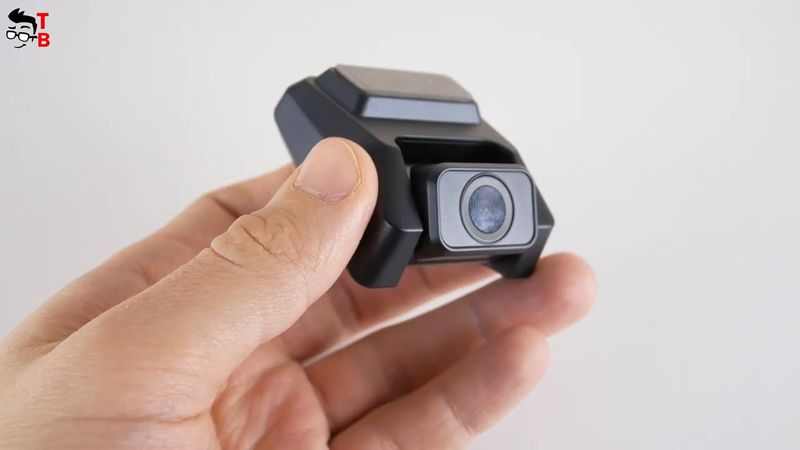 Talking about rear camera, it has a rotatable sensor, USB Type-C port, and 3M sticker to install a camera on the rear window.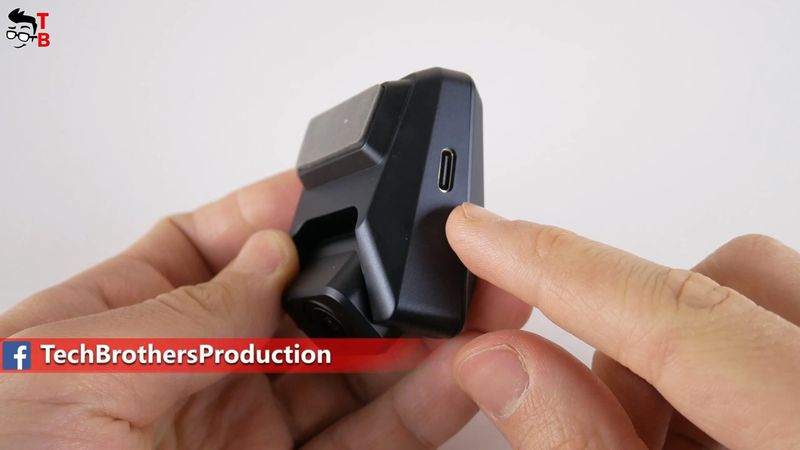 By the way, a manufacturer recommends installing this camera on the rear window, not above a license plate or anywhere else.
Actually, this might be a problem because I have tint on the rear window, which makes the video quality worse.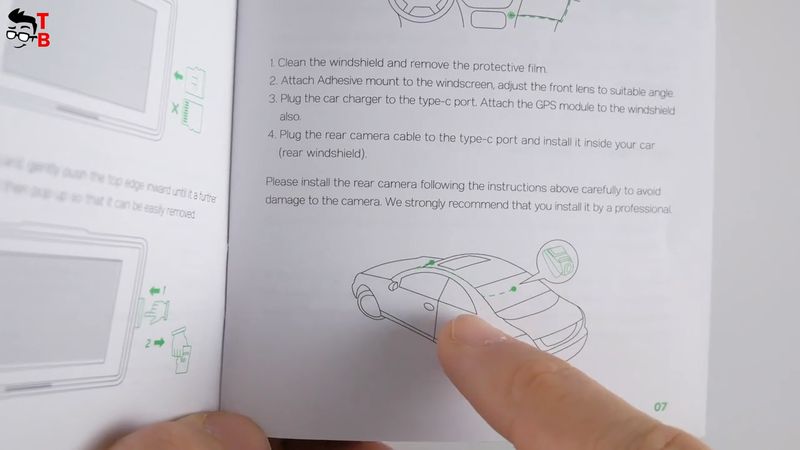 By the way, because of the tinting, I cannot see well through the rear window at night, and I am not talking about the camera. Unfortunately, in my car, the rear camera is useless at night.
OK, now, let's take a look at the settings of Surfola SD810 dash cam.
Settings
Before using a dash cam, you need to insert a memory card.
Now, we can see a remaining recording time in the top left corner.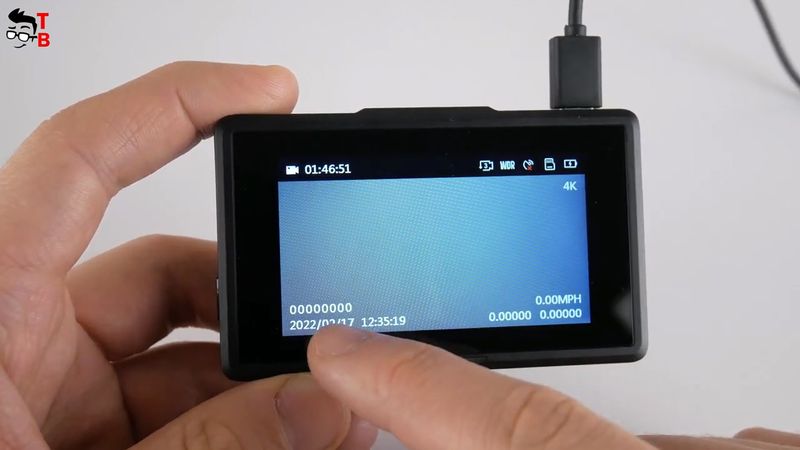 There is also a date and time stamps, as well as the speed at the bottom of the screen.
If you tap on the display, you will see a Wi-Fi icon, emergency video recording, start/stop video recording, microphone on/off and settings menu.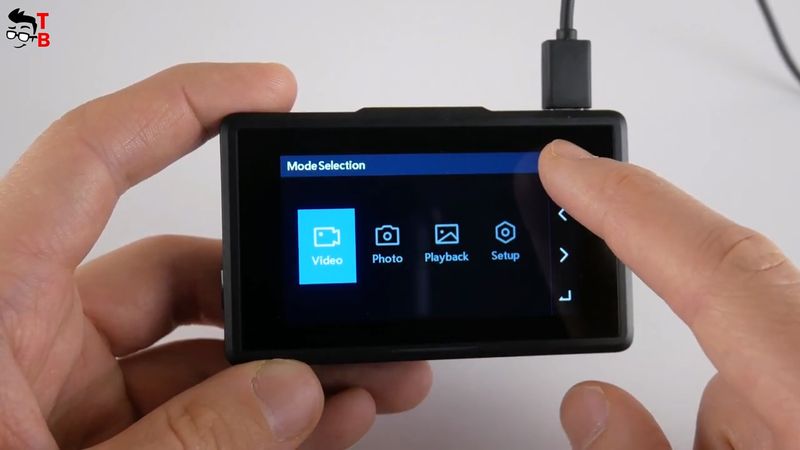 In the settings menu, we have four sections, such as video, photo, playback and setup.
In setup, we can go to the camera settings and system settings.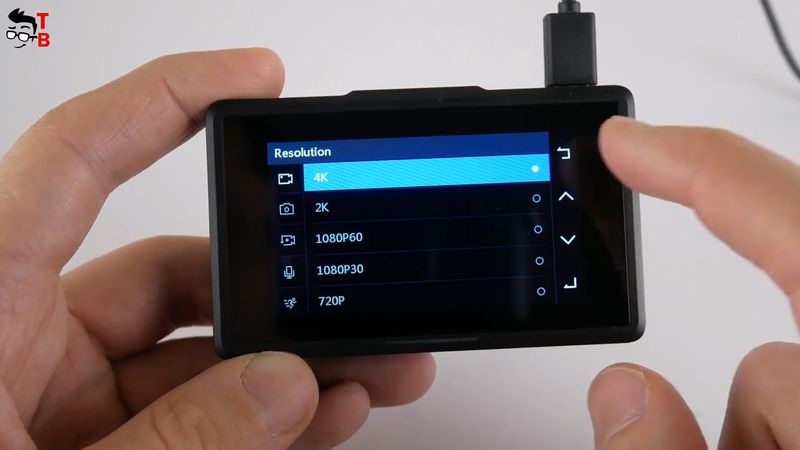 The camera settings have video and photos resolution. As you can see, a maximum video resolution is 4K, while a maximum photo resolution is 20MP.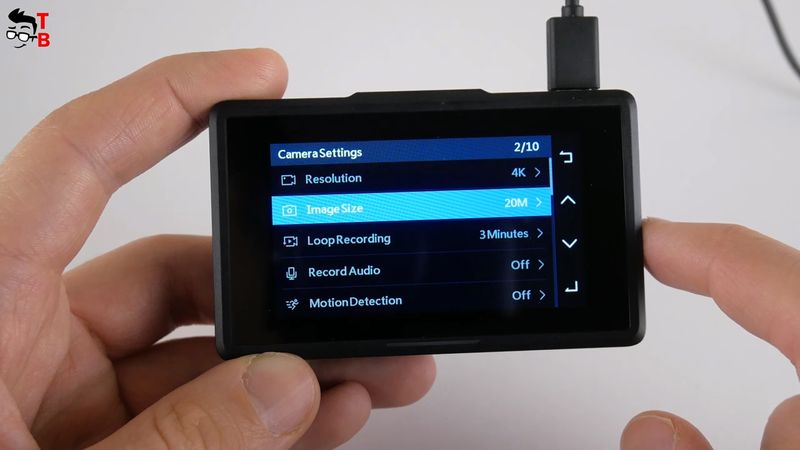 Then, we can choose a loop recording time, turn on/off audio recording, motion detection, change intensity of G-sensor, parking guard, WDR, exposure, and encoding format.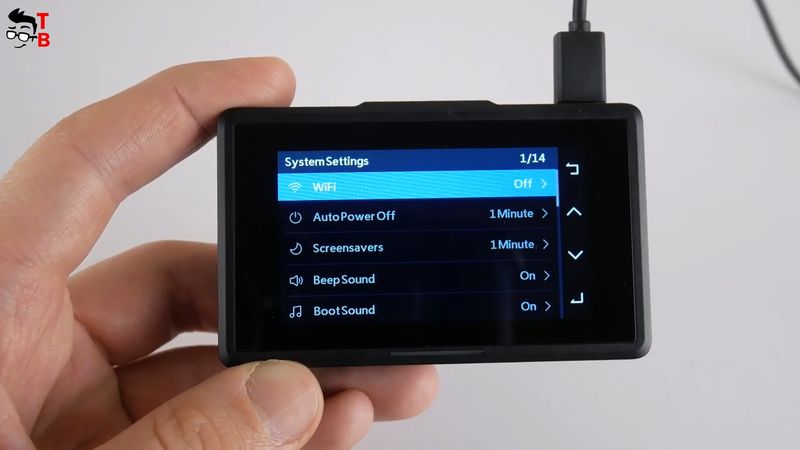 In the system settings, we can turn on/off Wi-Fi, change auto-power off time, screensaver time, turn on/off beep sound, boot sound, change language and frequency, date stamp, license plate number, license plate stamp, format memory card and return default settings.
OK, now, I want to turn on Wi-Fi on the dash cam and look at the app on smartphone.
App
The app is called LuckyCam, and it is available on Android and iOS devices.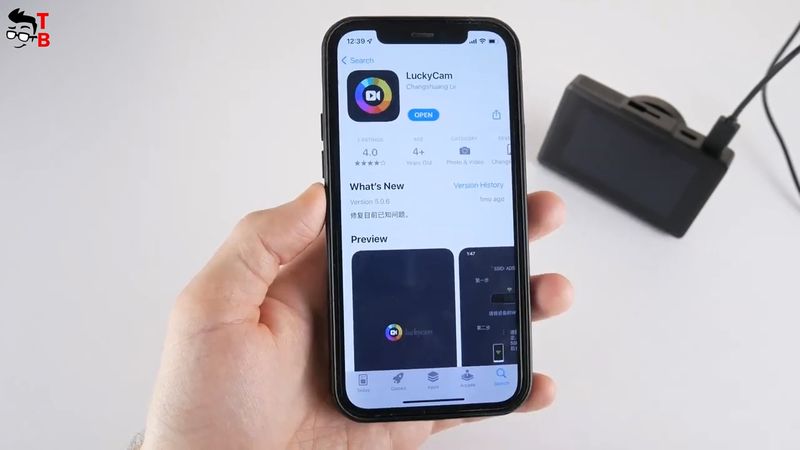 In the app, we can see a live video from a dash cam. There is a big shutter button in the center to start video recording. We can change video resolution by pressing the button in the right top corner.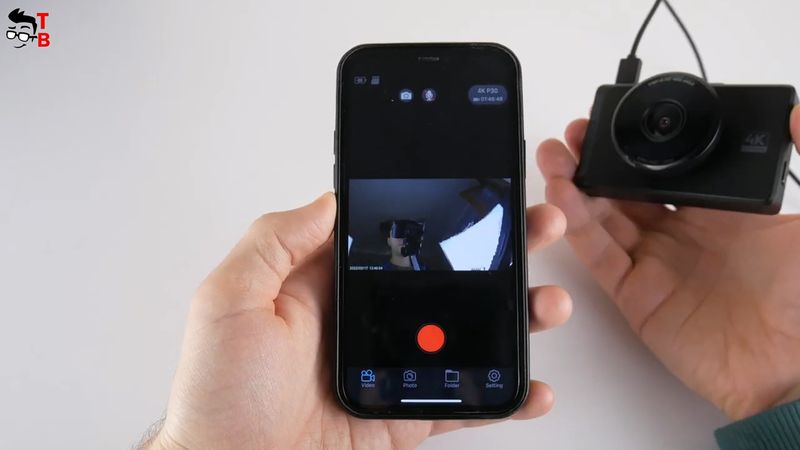 In the settings menu, we can change a Wi-Fi network name and password.  In addition, we can choose a loop recording time, sensitivity of G-sensor, video resolution, turn on/off motion detection, microphone sound, show date and time, WDR.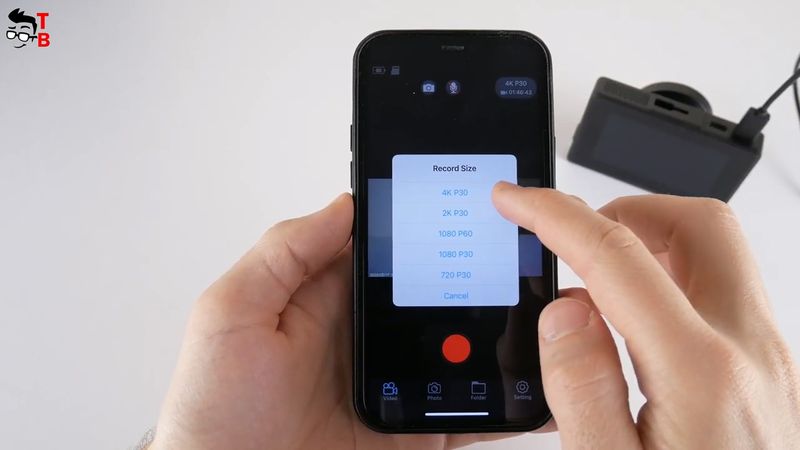 The camera settings include auto power off, language and parking mode.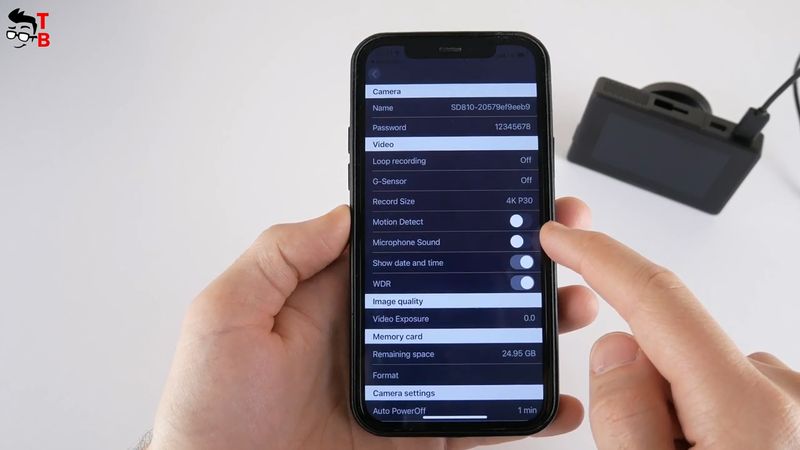 As I already said, Surfola SD810 dash cam has a built-in GPS. One of the features of the built-in GPS is a recording speed of the car on the dash cam. This can be proof that you were not speeding.
Another feature is your driving route recording. However, if you want to track your driving route, you need to install the program on computer. Let's do this.
PotPlayer
The program on computer is called GPSPlayer.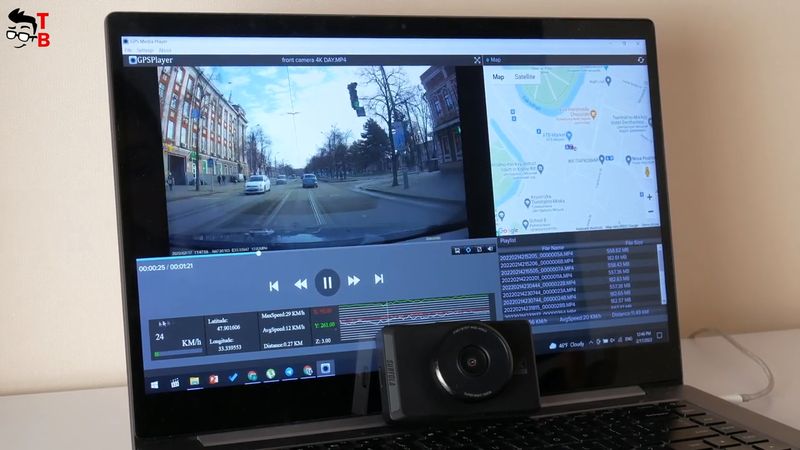 When you open a recorded video on the dash cam using GPSPlayer, you see the speed, distance and driving route.
As you can see, the program really works. It may be a useful feature for some.
Video Quality
Finally, let's watch some videos that I shot with Surfola dash cam.
Most videos are recorded in 4K 30fps, but you can also watch some 1080P 60fps videos.
The video footage in 4K looks a little jerky because of the low frame rate, but overall the video is clear. You can see the license plates even at a long distance.
As I said before, because of the tinting on the rear window, the quality of the rear camera worse than it really is. If you don't have the tint of the rear window, you will have much better quality of the rear camera.
Conclusion
So, you know, I really like Surfola SD810 dash cam. It has some features that are not available in other dash cam, such as a big 3-inch touch screen, built-in GPS and Wi-Fi.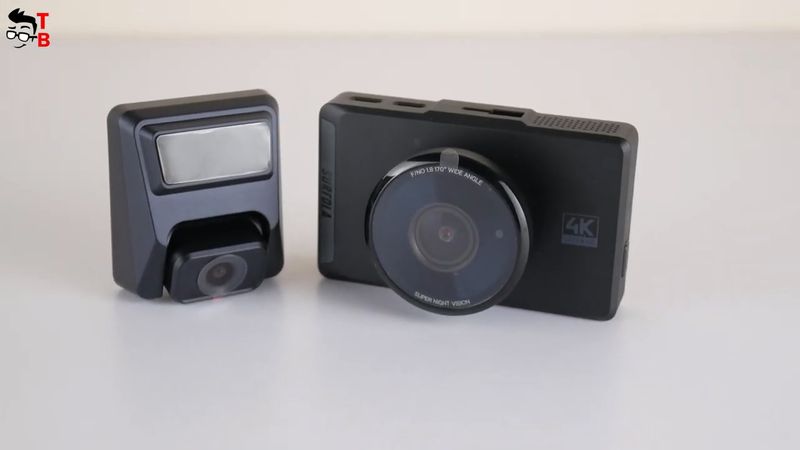 I think the rear camera is very useful, but first I need to remove the tint on the rear window, so it doesn't ruin the video quality, especially at night.
I also noticed a low frame rate at 4K resolution, but that's not a big problem. The video footage is clear, and this is the most important thing for road safety. If you want higher frame rate, then you can choose 1080P resolution with 60FPS.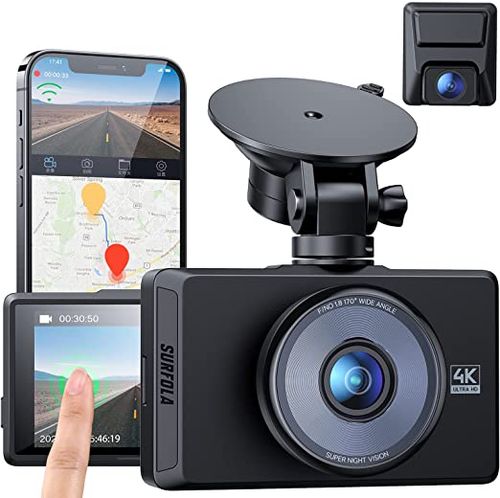 Surfola 4K WiFi GPS Dual Dash Camera for Cars - Extra $35 OFF COUPON - Amazon
as of September 23, 2023 11:55 am