Most likely, you know about the OneOdio brand, because this is a popular manufacturer of wireless headphones and earbuds. It produces professional headphones for audio enthusiasts.
There is also a brand for young people from OneOdio Company. It is called SuperEQ. We have already tested SuperEQ S1 headphones on our channel – Tech Brothers. You can watch it by the link in the description.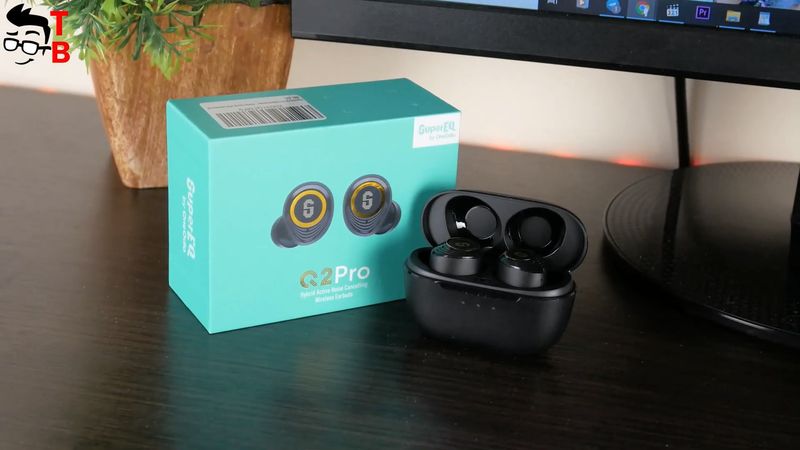 Now, I have the new wireless earbuds called SuperEQ Q2 Pro. They have active noise cancellation and transparency mode, Bluetooth 5.2, 12mm driver, and 30 hours battery life.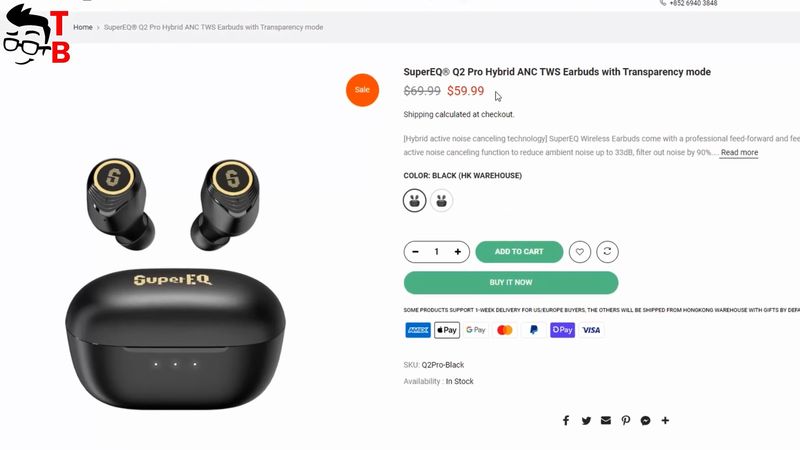 The price of these earbuds is $59. Is it a good deal? Let's find out.
Unboxing
So, I have received SuperEQ Q2 Pro earbuds in this box.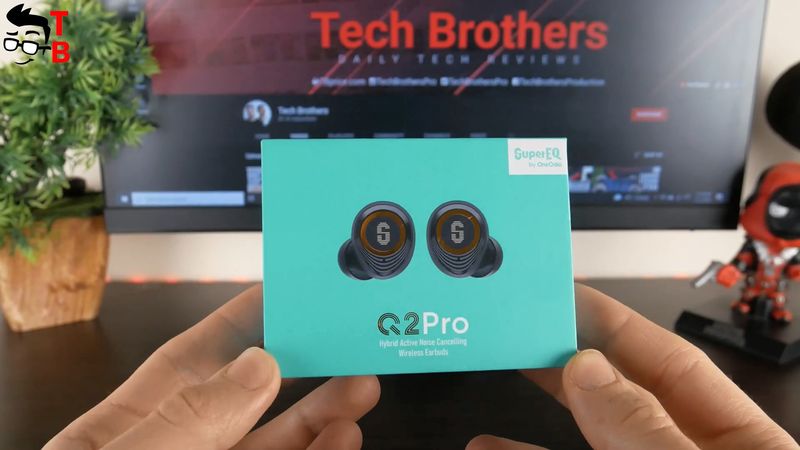 We can read the specifications of them on the back, such as driver, Bluetooth, playtime, etc.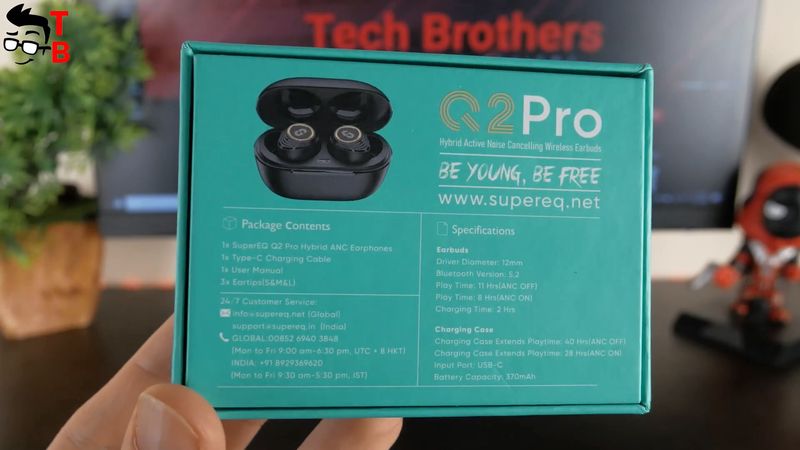 By the way, I have already told you that SuperEQ is a new brand from OneOdio for young people. It even has a slogan of Be Young, Be Free.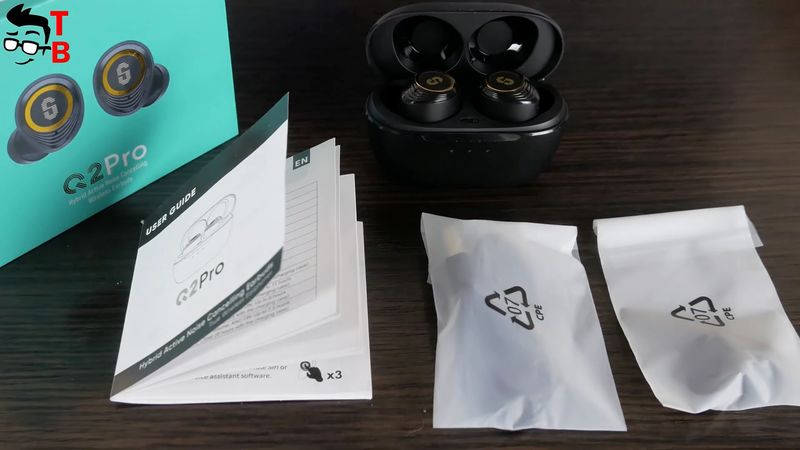 Inside the box, there is a charging case with earbuds, a USB Type-C cable, eartips of different sizes, and a user manual.
Design
Talking about the design, a charging case of SuperEQ Q2 pro earbuds looks pretty standard.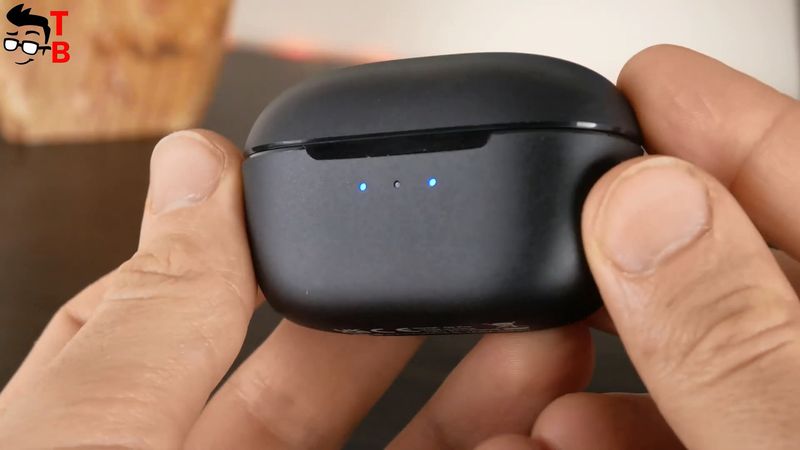 It is made of matte black plastic, and it seems the only color for these earbuds.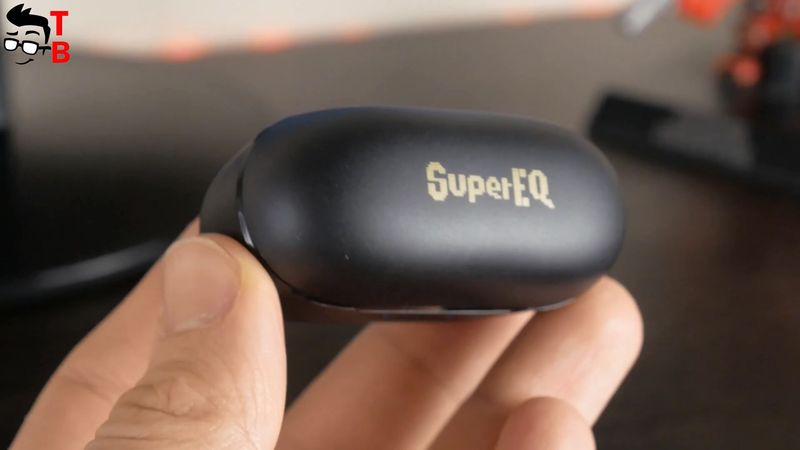 There is a SuperEQ logo at the top, three LED lights on the front, and a USB Type-C port on the back.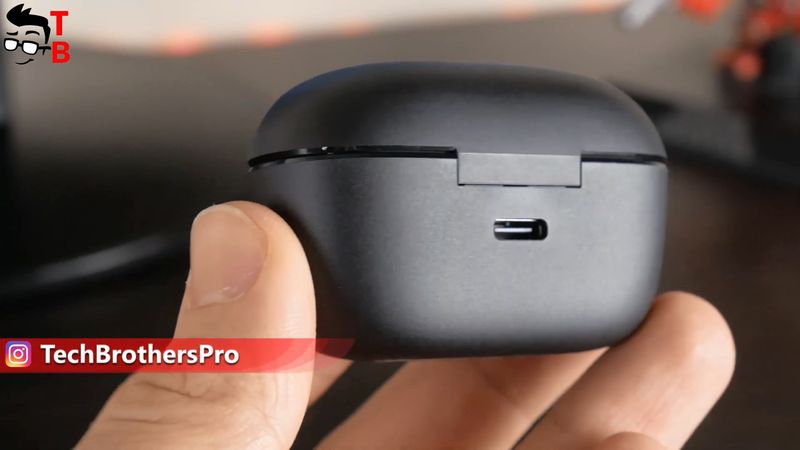 Unlike a charging case, the earbuds look very interesting.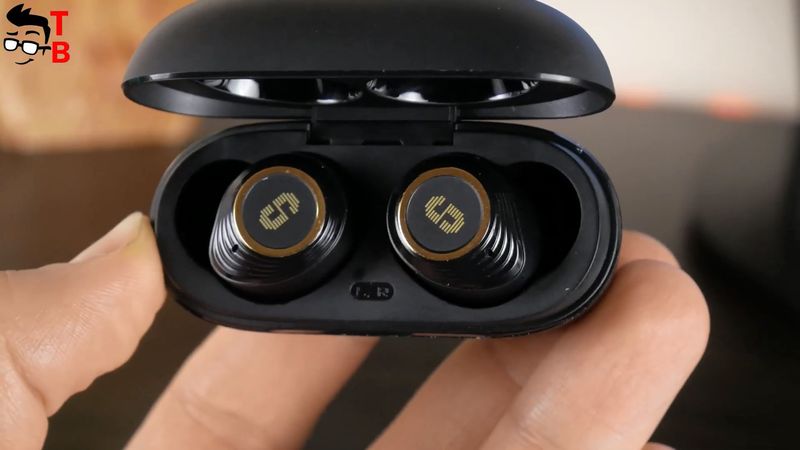 They have a gold-like circle with the S logo in the center. The touch panel is inside the circle.
There are two charging contacts and replaceable silicone eartips on the inside.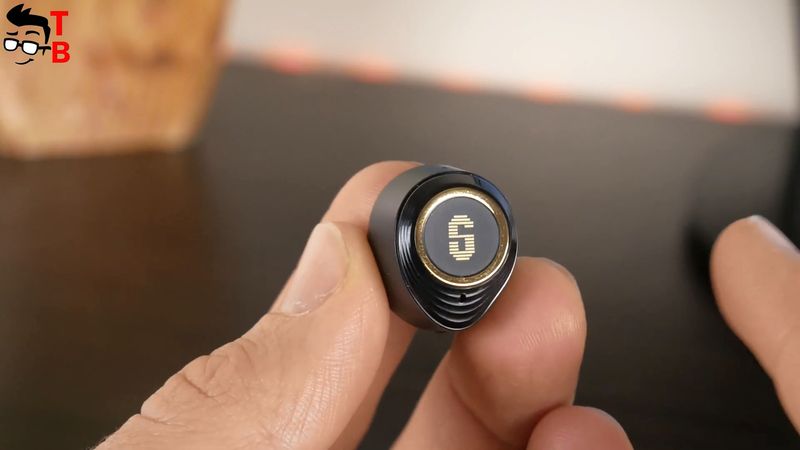 You know, the earbuds are not very compact. Actually, they are much thicker than other wireless earbuds. It can be a problem if you have small ears, but I feel them comfortable. The main thing is to choose the right size of the eartips. In addition, when you insert the earbuds into your ears, you need to turn them gently until you find the most comfortable and secure position.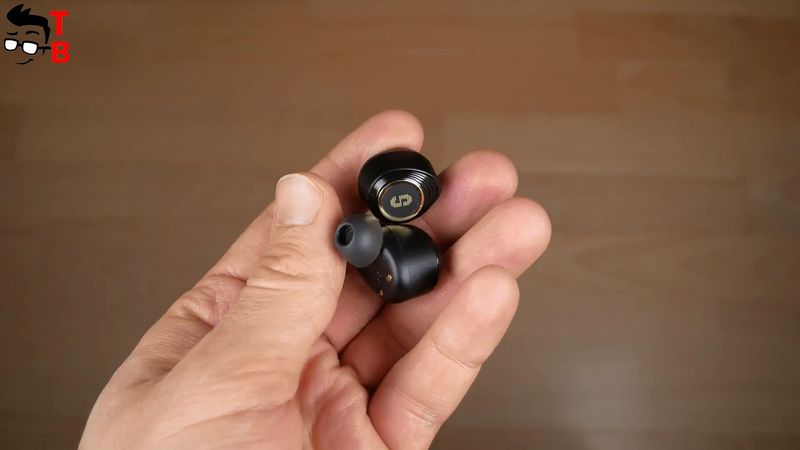 From other side, I didn't find any information about the waterproof rating of these earbuds, so probably you shouldn't do sports with them, because sweat may damage the earbuds.
OK, now, let's talk about control functions.
Control Functions
The main feature of SuperEQ Q2 Pro is active noise cancellation. Actually, the wireless earbuds have three modes, such as ANC on, ANC off, and ambient or transparency mode. You can change them with a long press on the left or right ears.
Then, there is a function of play/pause the music. You just need to tap on the touch panel of any earbuds.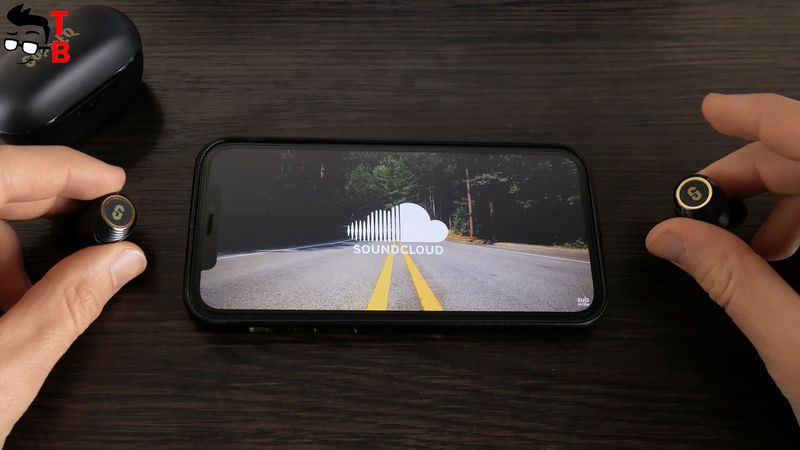 A double press on the left earbud switches to the previous track, and a double press on the right earbud plays the next track.
You can also press three times to activate the voice assistant on the smartphone.
When somebody calls on your phone, you can answer it with a single press, or reject a call with a long press on the earbuds.
Unfortunatly, SuperEQ Q2 Pro don't have gaming mode or volume control. However, let's test latency in games. Perhaps the earbuds don't need the game mode to play comfortably.
Latency Test
I will play PUBG Mobile a little, and you can look at the sound delay.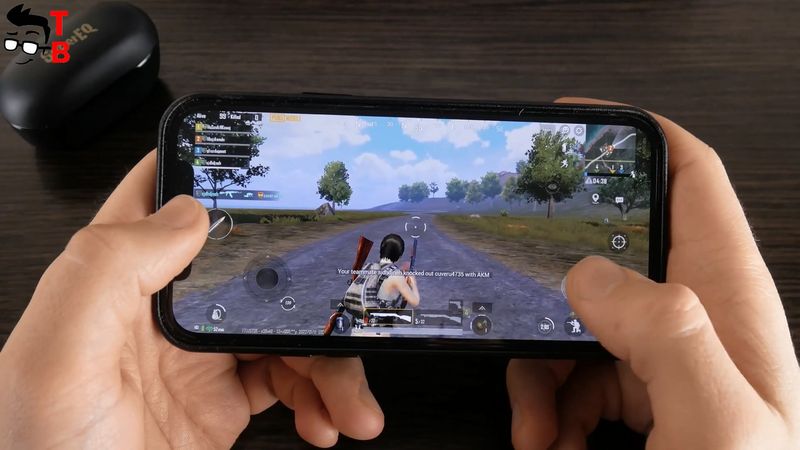 There is latency, and it is a little higher than other wireless earbuds, but in general, you can play shooting games.
Microphone Test
Before testing the microphone quality of SuperEQ Q2 Pro earbuds, I want to show you this picture. As you can see, the wireless earbuds have 2 call noise-cancelling microphones and 4 active noise cancelling mics. The manufacturer promises clear calls. Let's check it out.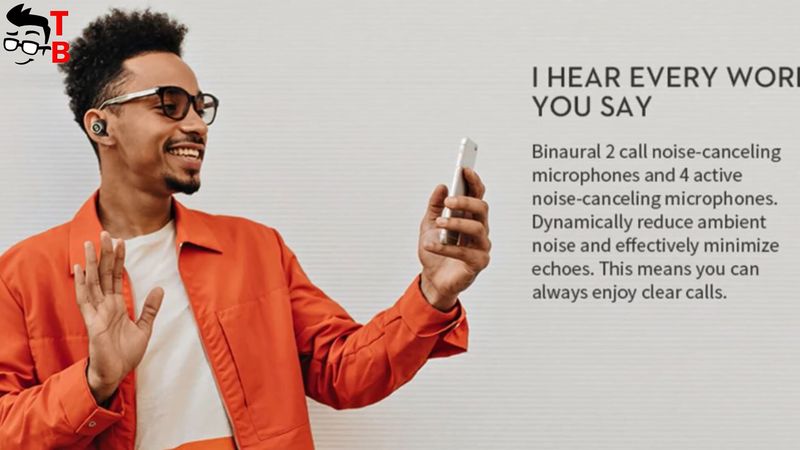 Hey, guys! I am testing a microphone of SuperEQ Q2 Pro. Actually, I have the best conditions for testing a microphone, because I am in my studio now, and there is no any noise. What do you think about mic quality? Write in the comments below.
Sound Quality
Finally, let's talk about sound quality because I think that most of you will want to buy these earbuds because of the sound.
SuperEQ Q2 Pro is equipped with 12mm dynamic drivers. The earbuds also support SBC and AAC audio codecs.
You know, the new wireless earbuds don't have the app on smartphone with equalizer settings, but I think that you don't need them. The sound quality is very good.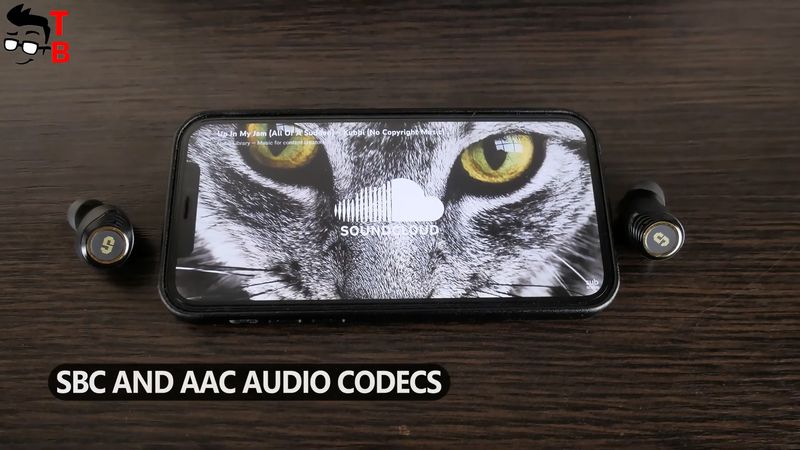 The bass is really powerful, but the vocal is still clear.
In addition, you can use an active noise cancellation, and nothing around you will interfere with your favorite music.
By the way, the volume level of SuperEQ Q2 Pro is very high. I listened to music at 60-70 percent because more is too loud for me.
Battery
Battery life is another feature of these wireless earbuds. They have 55mAh batteries, while a charging case is 370mAh.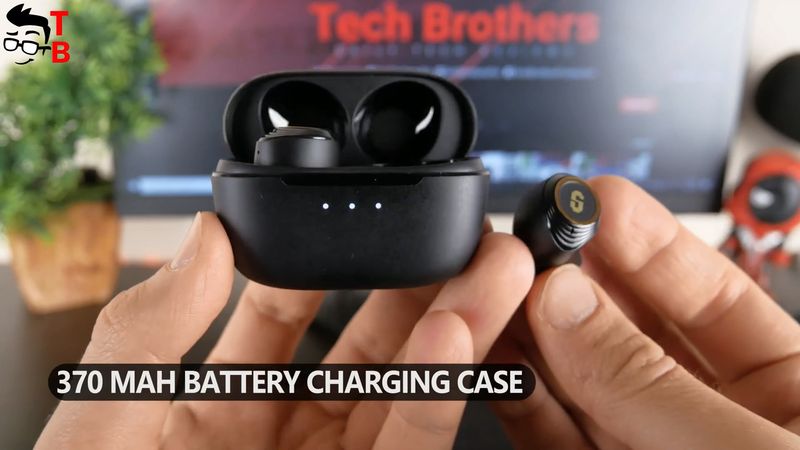 Battery life on a single charge with ANC on is about 8 hours.
You can also turn off ANC, and then battery life will increase to 11 hours.
That's amazing!
Now, I understand why SuperEQ Q2 Pro is thicker than other wireless earbuds.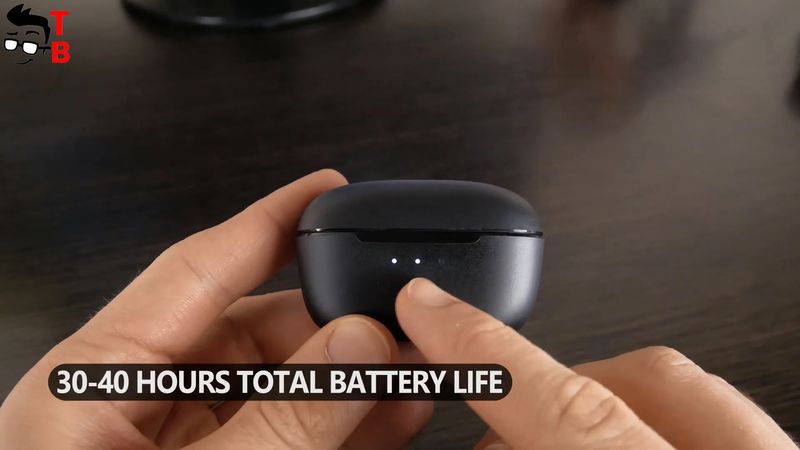 Using a charging case, the total battery life is from 30 to 40 hours, depending on ANC on/off and volume level.
Conclusion
You know battery life and sound quality are the main features of SuperEQ Q2 Pro earbuds. If you want to listen to quality music for a long time, then these wireless earbuds are for you.
I also like active noise cancellation and transparency modes.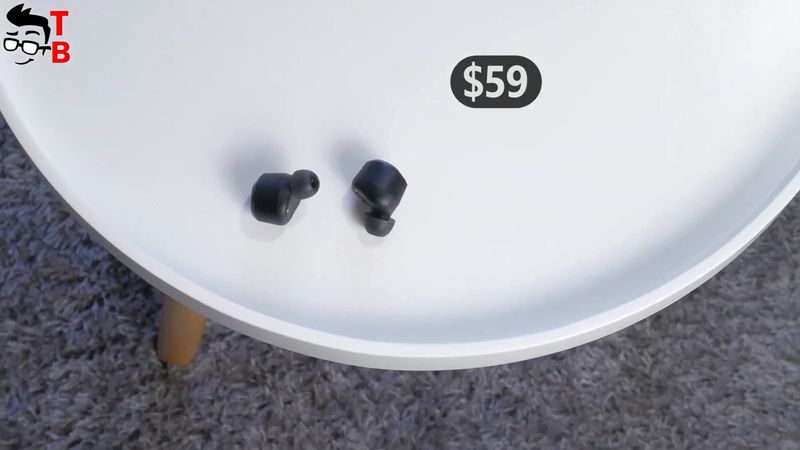 However, I was expecting a bit more features from $59 wireless earbuds. I miss water protection, at least I did not find any information about it.
There is also no volume control and gaming mode. The latency in games is higher than other wireless earbuds.
In addition, because of the large size of the earbuds, they may not fit people with small ears. However, I am OK with them.