Some of you may know SJCAM brand from their action cameras. However, this company also produces other cameras, such as dash cams, body cams, and even kids cams.
Recently, the company released its first security camera for home and outdoors. It is called SJCAM S1.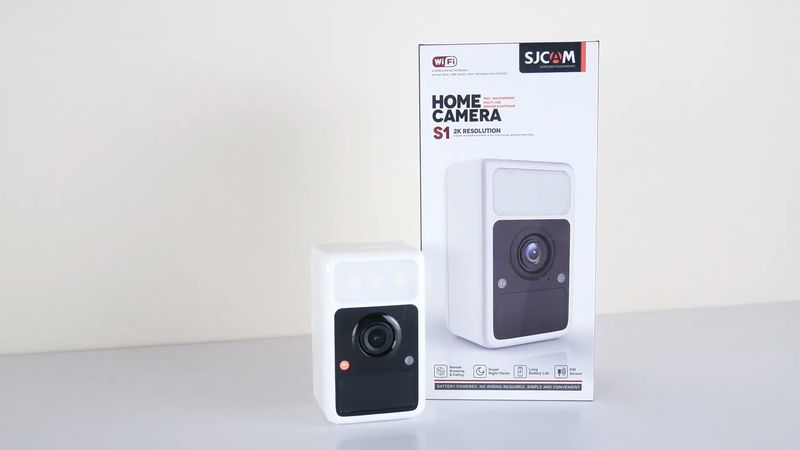 The main features of the new product are built-in battery and up to 100 days of battery life, multiple LED for super night vision, 2K video resolution, motion detection and PIR sensor.
I know that SJCAM makes good action cameras, but what about home security camera? Let's try it.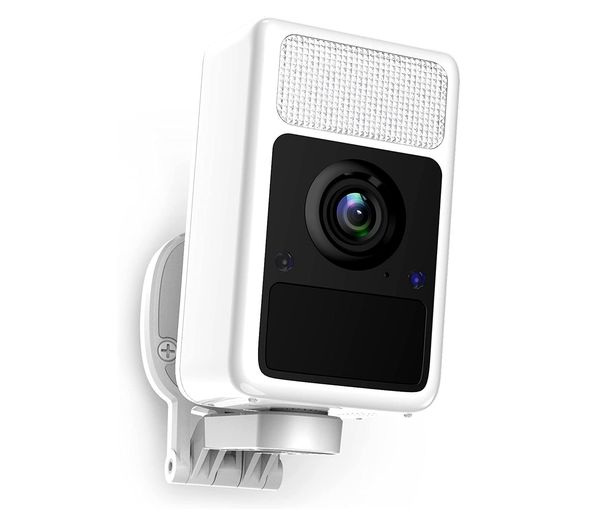 SJCAM S1 WiFi Security Camera 2K - Amazon
as of November 20, 2023 9:58 am
Unboxing
By the way, have you seen our Shorts video with unboxing of this camera?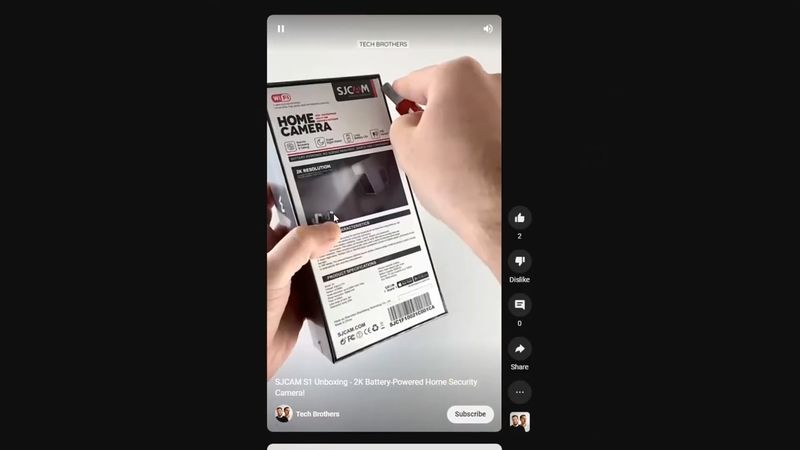 It was really the first unboxing, but now let me open the box again and show you what's in the package.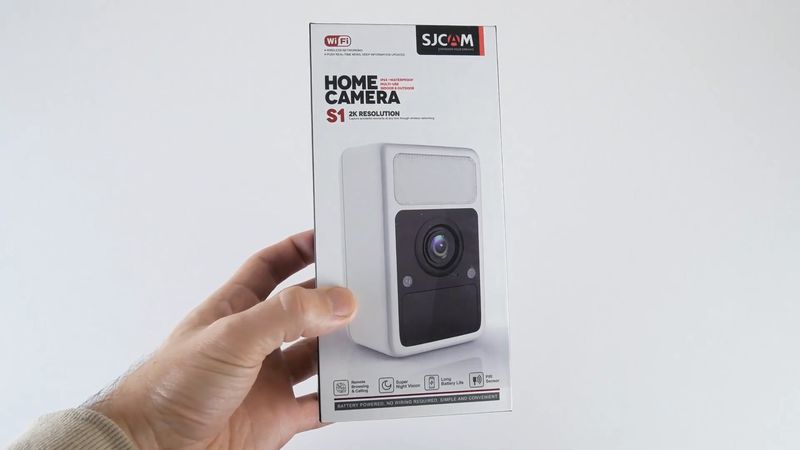 Here we can see a camera and another box with accessories, such as bracket, mounting screws and 3M double side tapes, USB charging cable, and user manual.
That's all you need for camera installation.
Design
You know, the design of SJCAM S1 is one of the main features of this camera. While the other security cameras have a round shape, then this one has a square body.
The camera is quite compact, but it is very heavy. This is because of the large battery inside.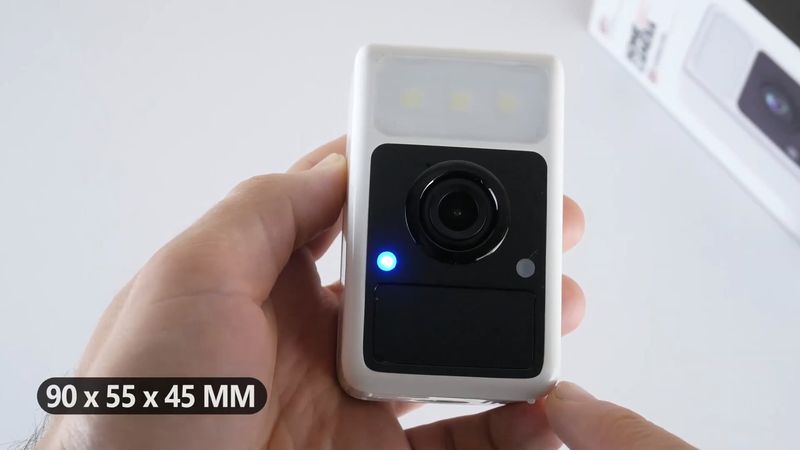 The dimensions are 90 x 55 x 45 mm. The weight is 258 grams.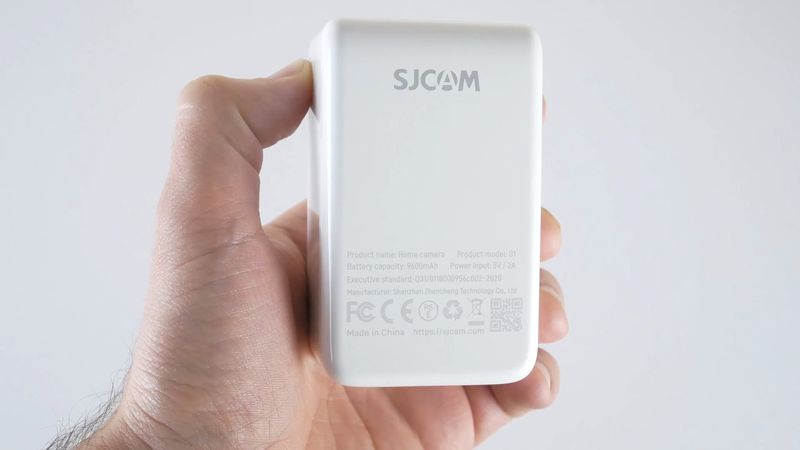 On the back of the camera, we can see SJCAM logo, as well as some technical specs, such as model name, battery capacity, power input, etc.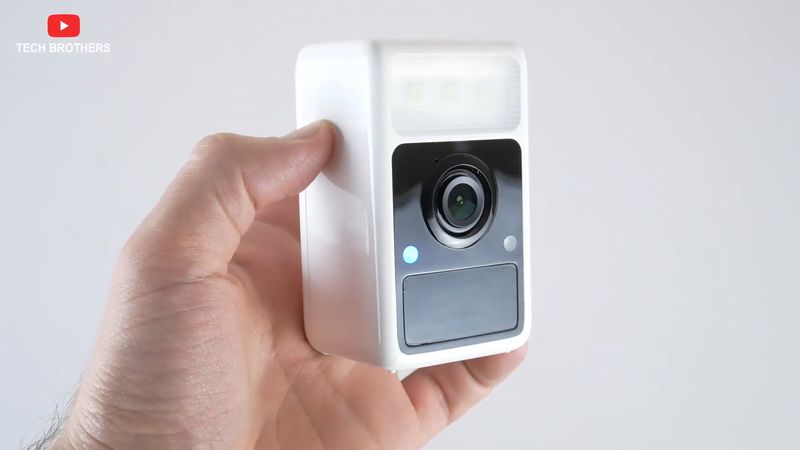 On the front, there is a big LED light, infrared light, a camera lens, light sensitive response light, indicator light, microphone, and motion detection sensor.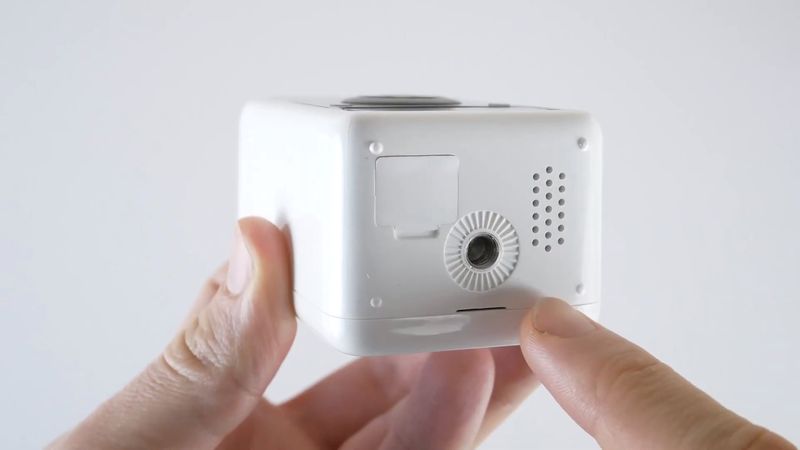 A speaker is located at the bottom, as well as one-quarter screw.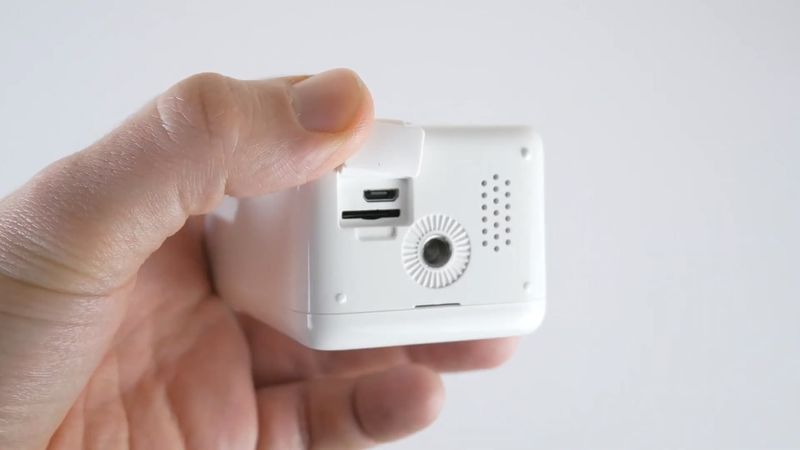 MicroUSB charging port and memory card slot are hidden under the rubber plug.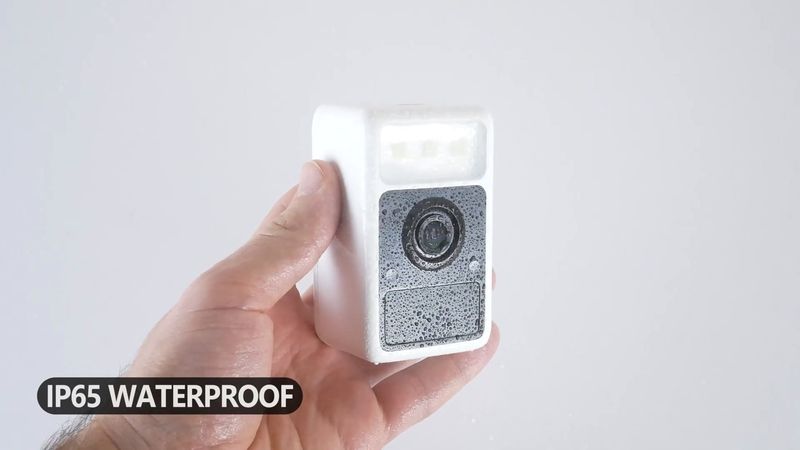 By the way, the camera has IP65 waterproof rating, so it can be installed outdoors. It has an operating temperature from -10 to 45 degrees Celsius.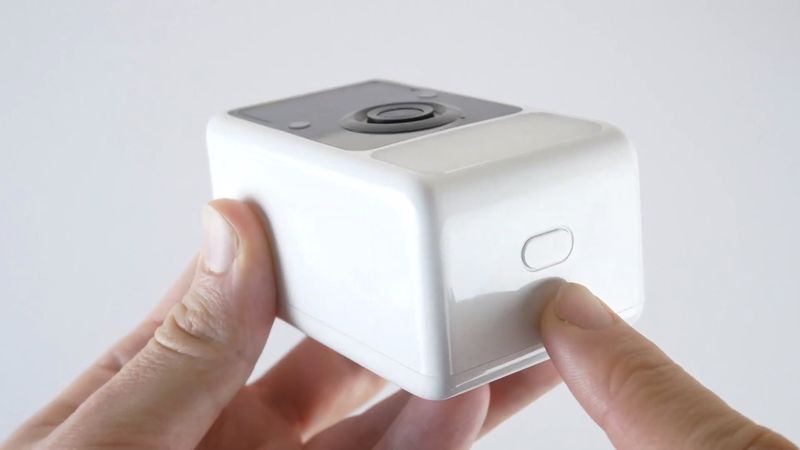 There is also a power button at the top of the camera.
Installation
Talking about installation, at first glance, the bracket looks very simple. It is made of quite cheap plastic. However, it must withstand all weather conditions, including strong winds.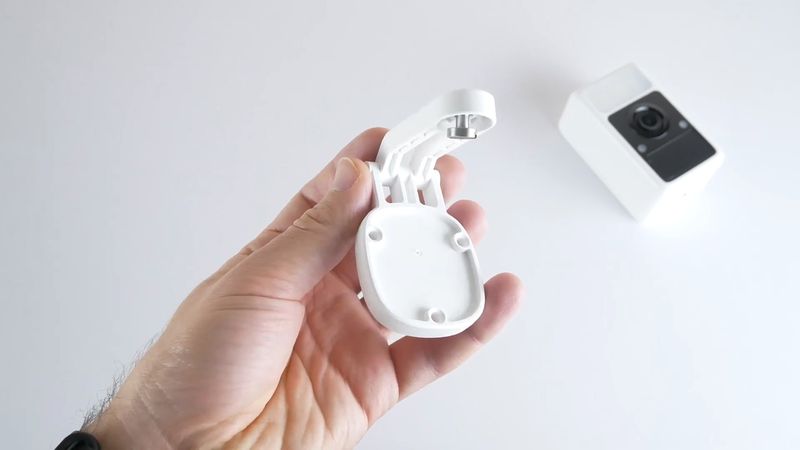 First, you need to screw the camera on top, then adjust the angle, and tighten the screw on the side. Finally, mount the bracket to the wall using the screws from the package.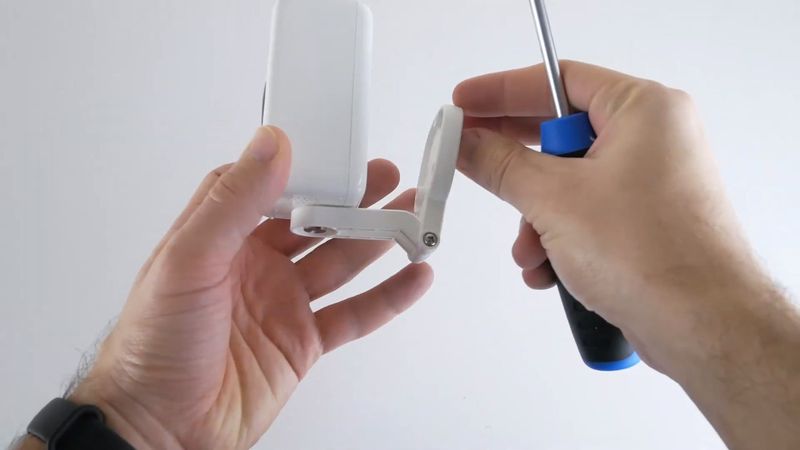 If you will be using the camera at home, you can just place it on a table, bookshelf, or any other flat surface. The camera has small feet on the bottom that provide a sturdy stand.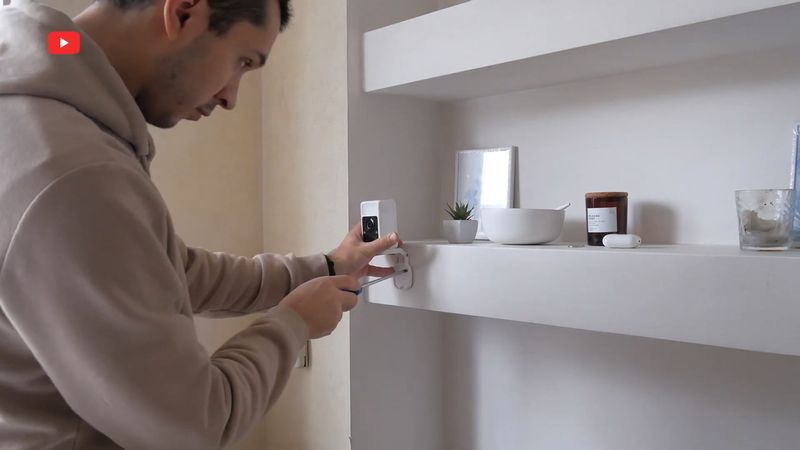 OK, that's all about design and installation of SJCAM S1. Now, let's connect it to the smartphone, and look at the app functions.
App
The application is called SJCAM Guard, and it is available on Android and iOS devices.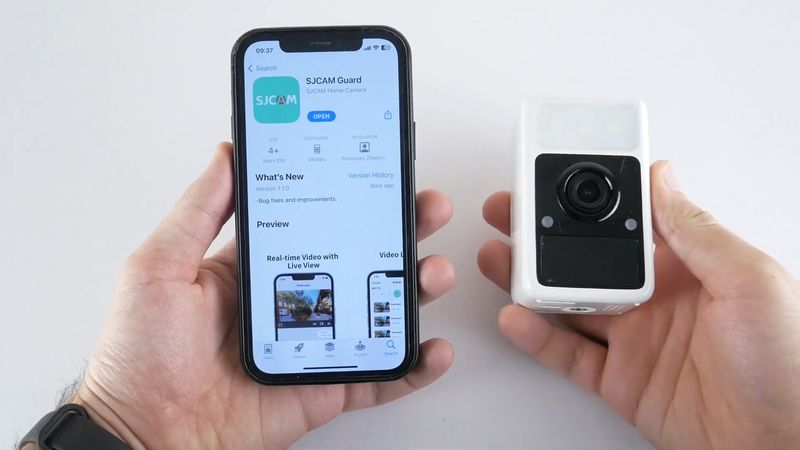 When you have installed the app and opened it, you need to sign up.
The camera binding is very simple and fast. You just need to press a power button on the camera, and wait until the LED light will flash.
Then, take your phone, and click Add Device.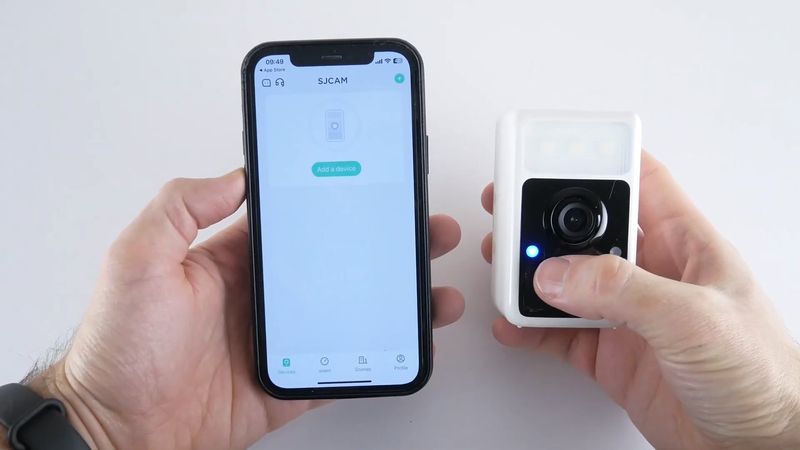 Now, connect to your home Wi-Fi network, and then scan a QR code on the phone screen using a security camera. That's all!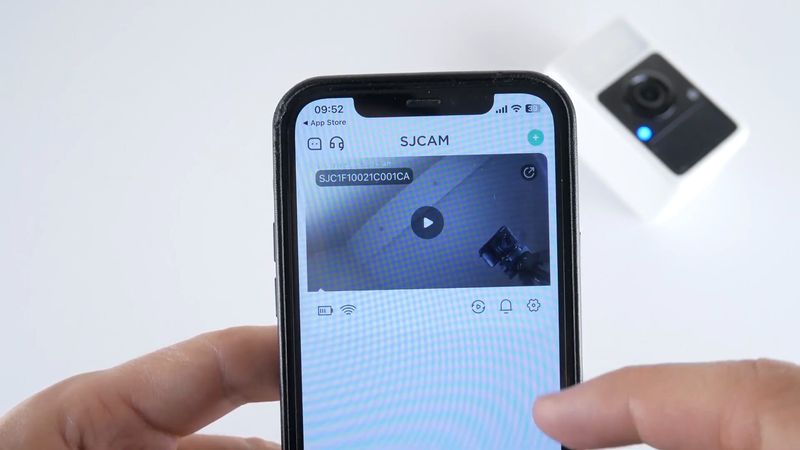 So, on the main screen of the app, we can see a video preview, as well as battery level, Wi-Fi connection status, check the events, pause alarm push and go to the camera settings.
You can also tap on the video preview, and see the live video from the camera.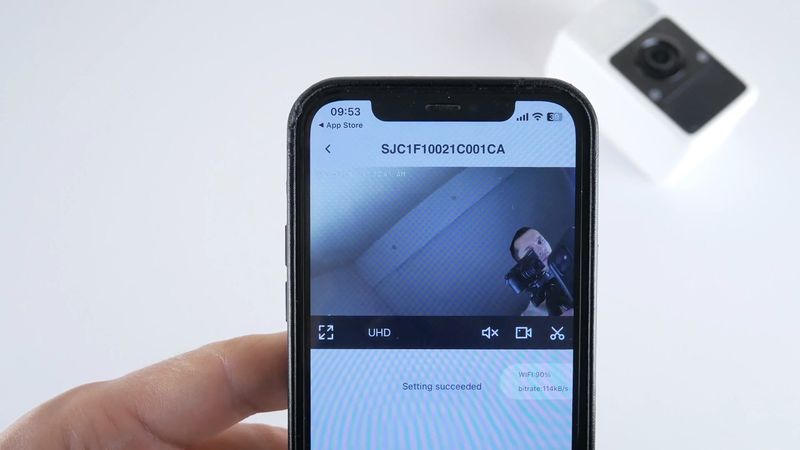 Here you can select a video quality from SD, HD, and UHD.
There are also icons to mute the sound, record a video and take a snapshot.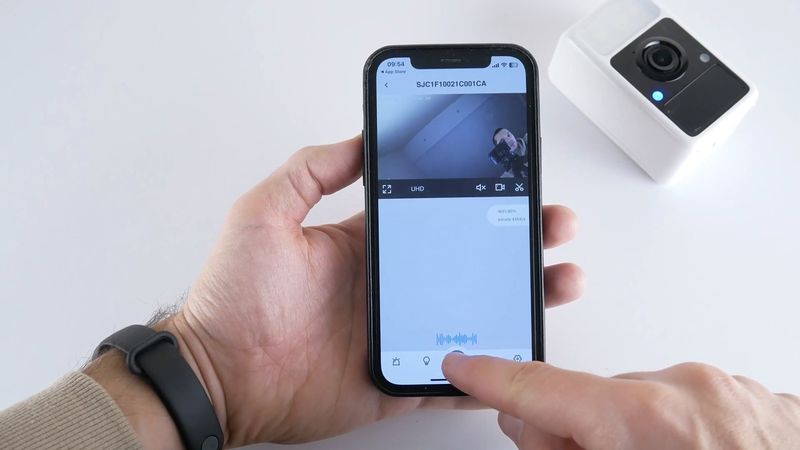 Using a big microphone icon at the bottom, you can talk to people through the camera.
SJCAM S1 also has a very loud siren. You can turn it on manually or automatically.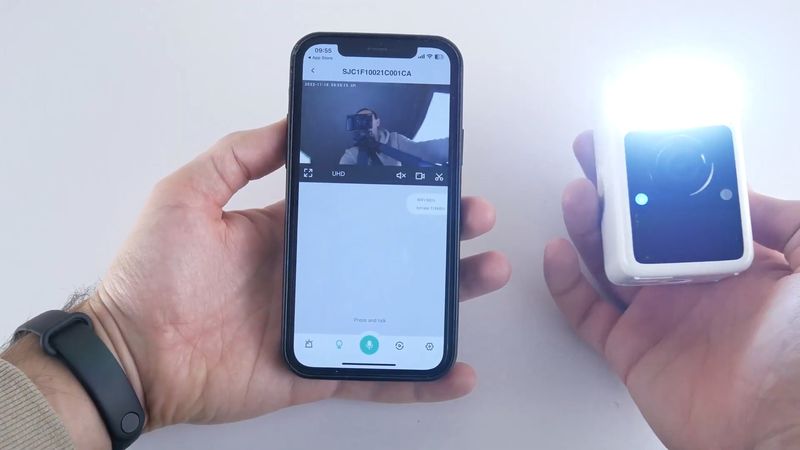 Another feature of this security camera is a bright spotlight. It can also turn on manually or automatically when motion is detected.
In the camera settings, we have device information, installation guide, equipment name and equipment Wi-Fi.
There is also an option to turn on/off a camera, sleep shortcut, indicator light, and broad dynamic.
You can change a watermark on the footage, and even close it.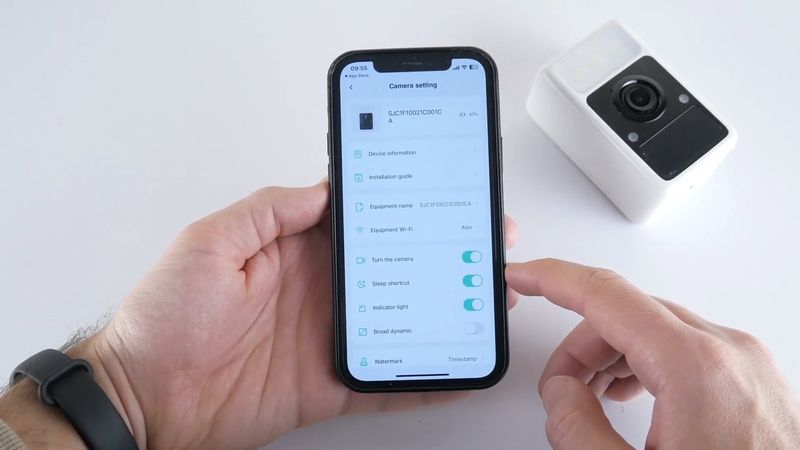 The power frequency can by 50 or 60Hz.
In a battery management, we can choose the work mode from the best battery life, best monitoring and custom recording.
Then, you can turn on/off a motion detection, and change a sensor sensitivity.
The new security camera has 8 night vision infrared lights for super night vision. However, in this case, the video will be black and white.
If you want a color video at night, then you need to select an LED light mode.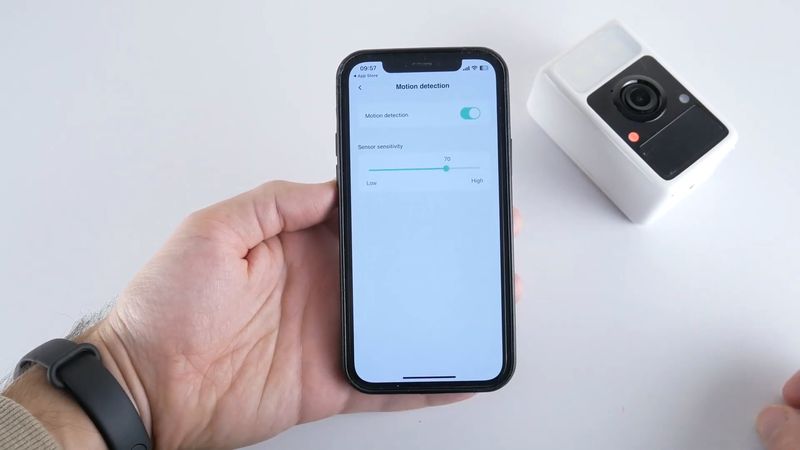 By the way, you can also change a brightness of LED lights.
In the sound settings, you can turn on/off a microphone, a beep sound, change a speaker volume and alarm volume.
In the time settings, we can change time format from 12 and 24 hours, or synchronize the mobile phone time.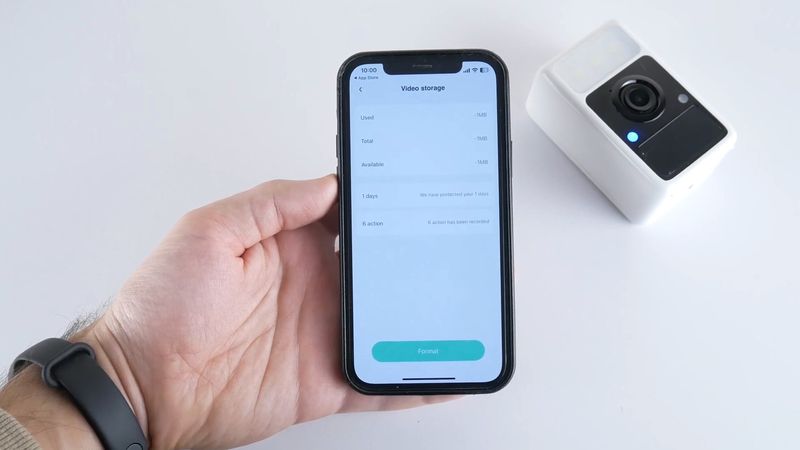 Finally, there is a video storage in the settings menu, but you need to insert a memory card in the camera.
By the way, I forgot to show you a very important thing in the app – the scenes. You can quickly change the camera mode from home, away and disarmed.
You can set the rules for each mode, for example, when you are at home, then do not record a video and push notifications.
When you are away from home, then the video recording and pushing notifications are on.
Battery
I also need to tell you some words about battery.
SJCAM S1 has a built-in battery with a capacity of 9600mAh.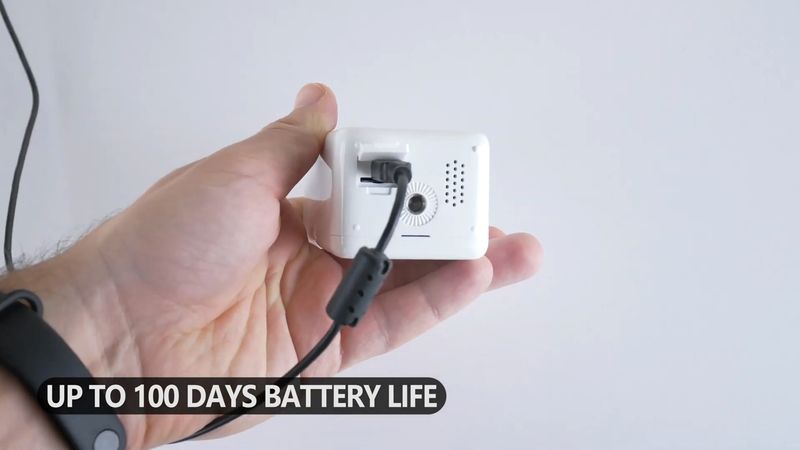 The manufacturer says that the battery life on a single charge is up to 100 days. That's very impressive!
Video Quality
OK, finally, we can talk about video quality.
I am going to show the videos I shot with the new camera and talk about its specifications.
SJCAM S1 has 4MP sensor with 2K video resolution. As I already said, you can choose 1080P and 720p resolution in the app to save storage.
The lens angle is 95 degrees.
You know, the video quality of the new SJCAM is very good, both day and night, but a frequency is only 15fps. The video is not as smooth as on your smartphone with 60fps. However, this is not a problem of SJCAM S1, because all security cameras have low frame rate.
Conclusion
You know, SJCAM proves that they not only make good action cameras, but also security cameras.
SJCAM S1 is a completely wireless camera, because it has a built-in battery and Wi-Fi connection to the smartphone.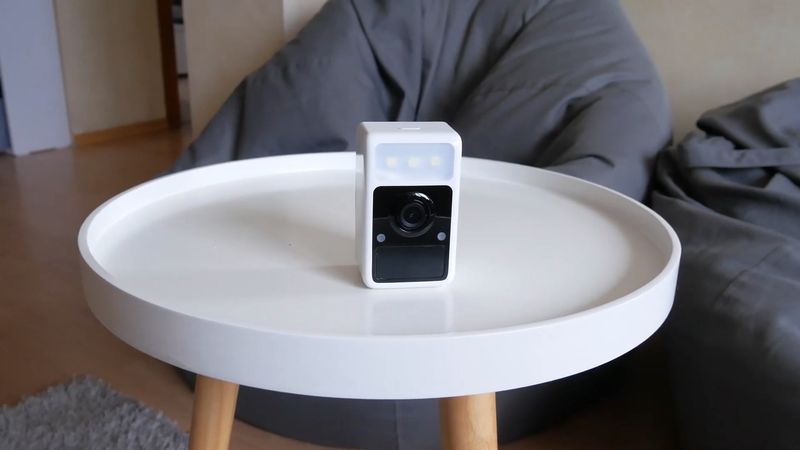 There is also a siren, motion detection, spotlight for color night vision, and infrared lights for super night vision.
The video quality is very good, because of the 4MP sensor and 2K resolution.
I think this is a good security camera for home and outdoors.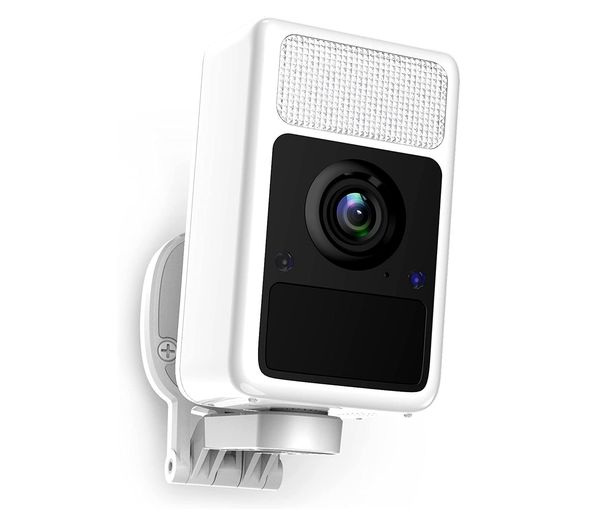 SJCAM S1 WiFi Security Camera 2K - Amazon
as of November 20, 2023 9:58 am