You know, I work at my laptop more than 10 hours a day. I don't use a trackpad but prefer a computer mouse. Some years ago, I had a problem of tunnel syndrome.
If you don't know anything about it, you can google for more details. In short, you have pain in the wrist because of pressure on the median nerve. It happens when you use a computer mouse all the time. The solution to my problem was a vertical mouse.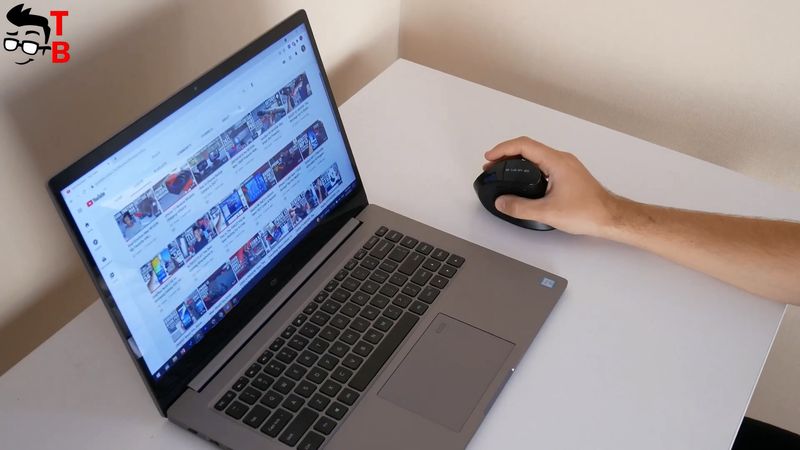 Thanks to the ergonomic design of the vertical mouse, the hand is in a more natural position and there is no pressure on the median nerve.
By the way, we made an article about my vertical mouse about 2 years ago. It was a very cheap computer mouse for only $8. I have been using it for over two years, and it still works.
However, it has some disadvantages, such as battery power. I would like a mouse with a built-in battery to charge it via USB cable.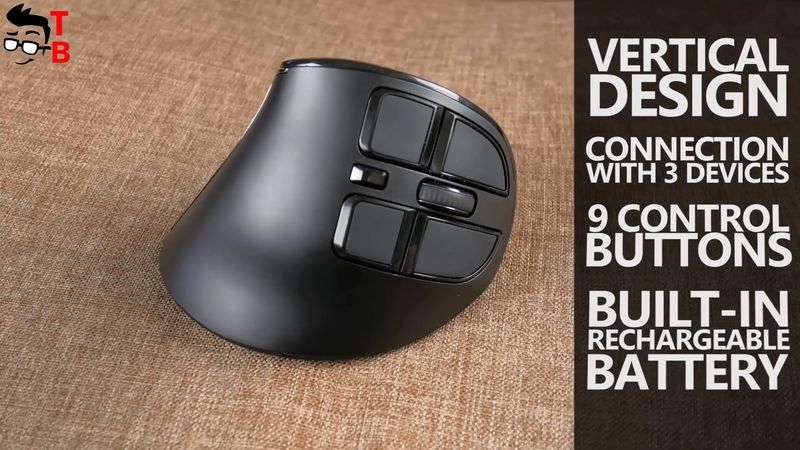 Recently, SEENDA company has contacted us and offered to do a review of their vertical mouse. It has the model name IWG-SGM01. You know, I have been using this mouse for a week, and I can say that it has everything I need from a computer mouse.
The main features of the SEENDA mouse are vertical design, connection with 3 devices, 9 control buttons, built-in rechargeable battery. The price of this mouse is only $28.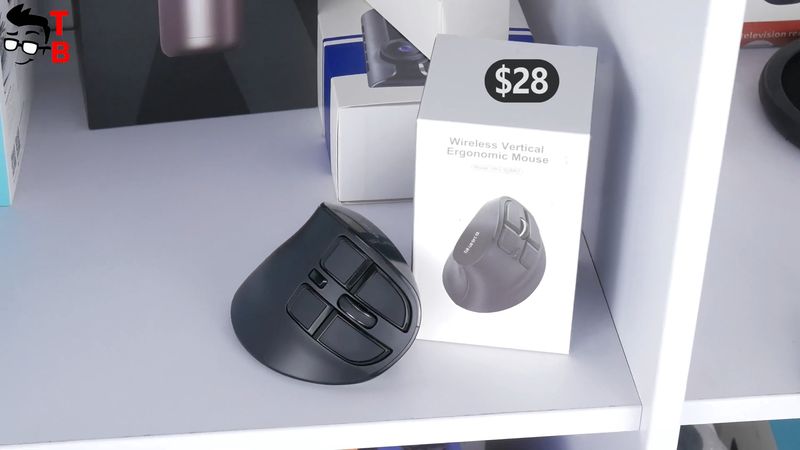 The introduction is quite long, so let's start the review with the unboxing.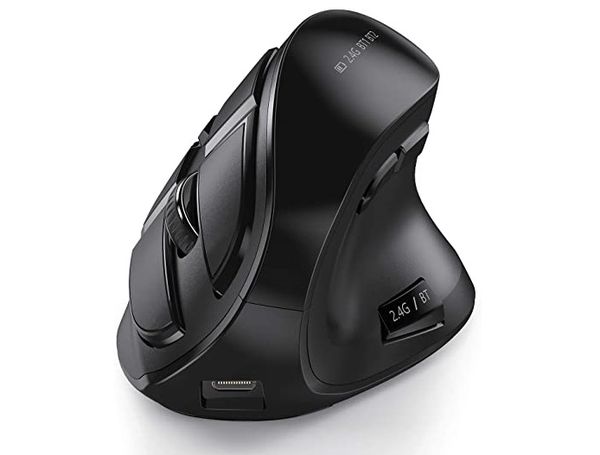 seenda Wireless Vertical Mouse - Rechargeable Optical Mice - Amazon
as of September 1, 2023 2:19 pm
Unboxing
The new SEENDA vertical mouse comes in this box. There is only information about the manufacturer on the back of the box, such as the address in China.
Inside the box, we have the computer mouse itself, a user manual in English and German, as well as a USB Type-C charging cable.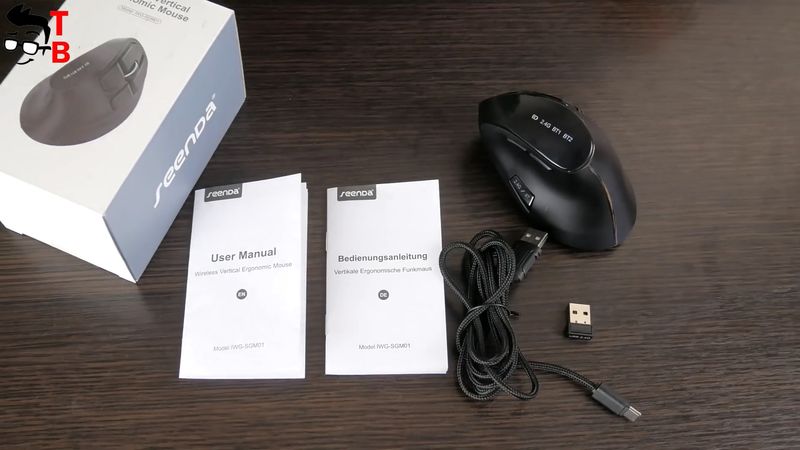 2.4G receiver is on the bottom of the mouse.
Design
Of course, design is one of the main features of this computer mouse.  I have already told you about my problem with pain in the wrist, and a vertical mouse was a solution for me. On this picture, we can see the difference in the hand position when you are using a vertical mouse and a traditional mouse.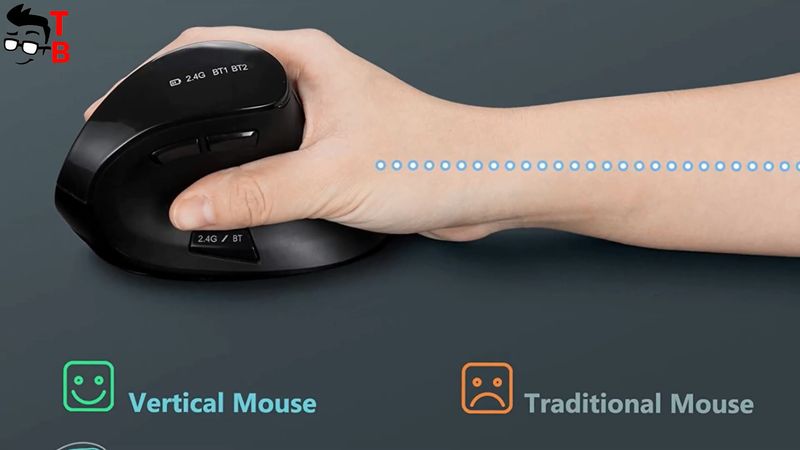 The main body of the mouse is made of mate plastic, but the top and front are glossy. We can see four LED indicators on the top, such as charging and low battery, 2.4G Mode, Bluetooth 1 mode, and Bluetooth 2 mode.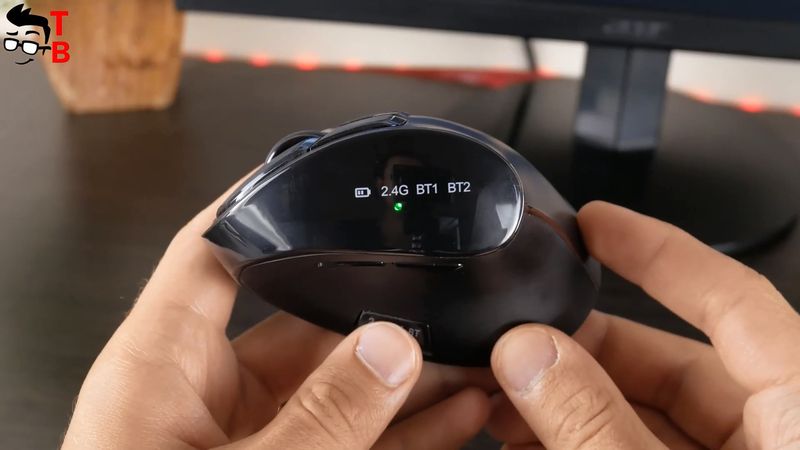 On the bottom, the mouse has a receiver and power switch.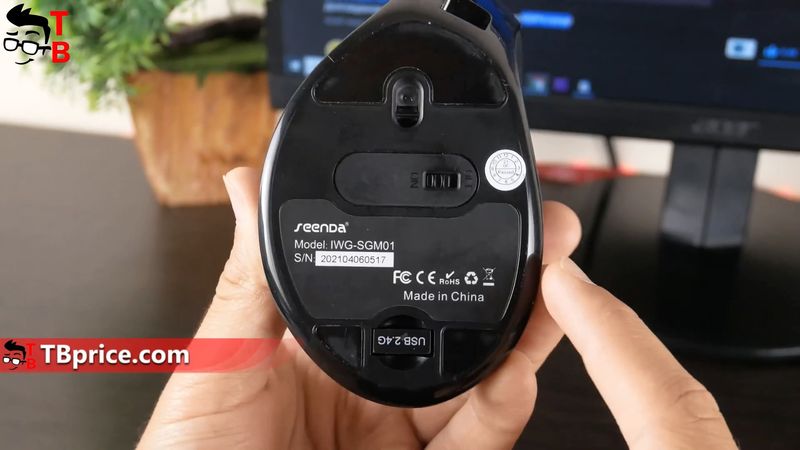 I have already told you that SEENDA vertical mouse has a built-in battery, so you don't need extra batteries. USB Type-C charging port is located on the front.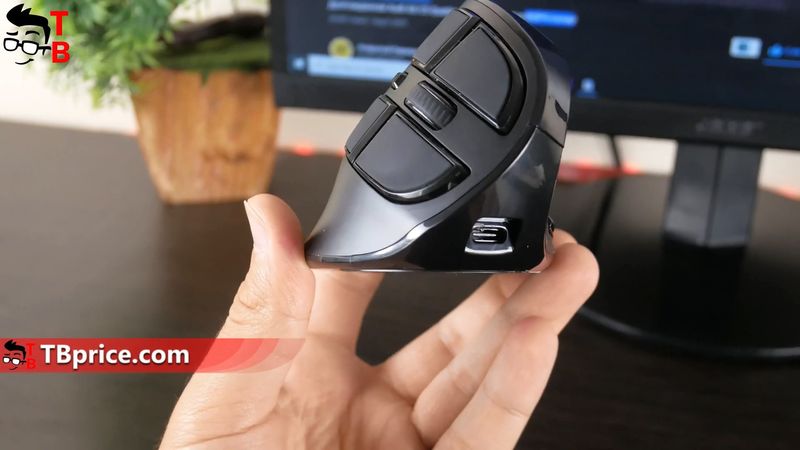 You know, the new SEENDA vertical mouse has about the same size as my previous vertical mouse, so I got used to it very quickly. It really is very comfortable.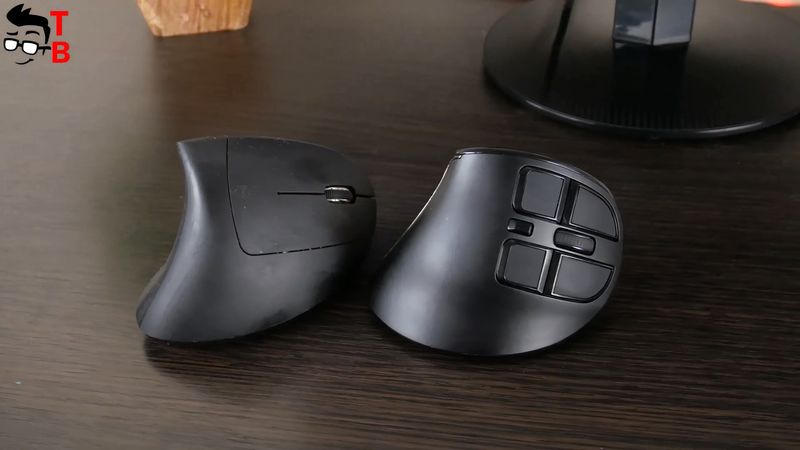 Control Buttons
The new vertical mouse has nine control buttons. This is the main control panel, and here we have a scroll wheel, silent left button, silent right button, voiced left, and voiced right buttons. There is also DPI switch button. By the way, there are three DPI modes available: 1000, 1600, and 2400.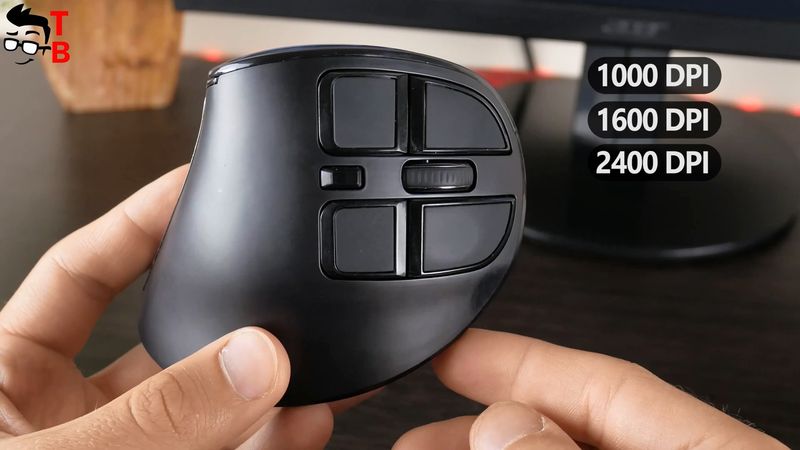 The mouse has two buttons on the left side, such as page forward and page back.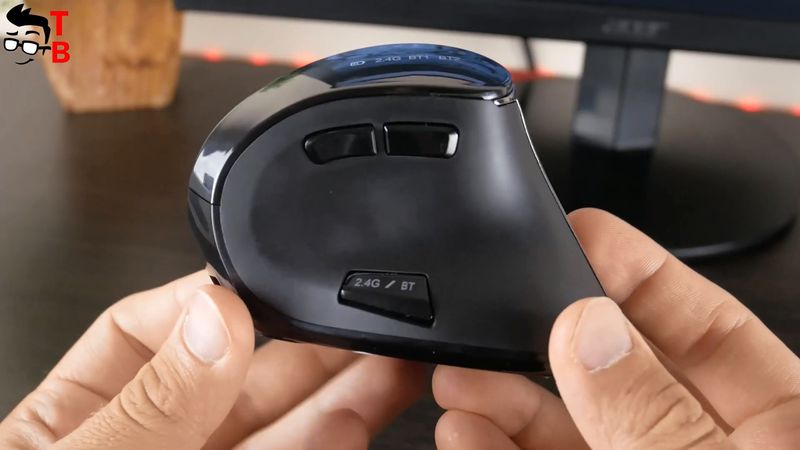 This is a mode switch button between 2.4GHz, Bluetooth 1, and Bluetooth 2. As I already said, you can connect the mouse to three devices. I use 2.4G mode, but I can also connect the mouse to the other two devices via Bluetooth.
Battery
One of my favorite features of the SEENDA vertical mouse is a built-in battery. I have used another vertical mouse before, and I had to buy new batteries all the time. It is very inconvenient.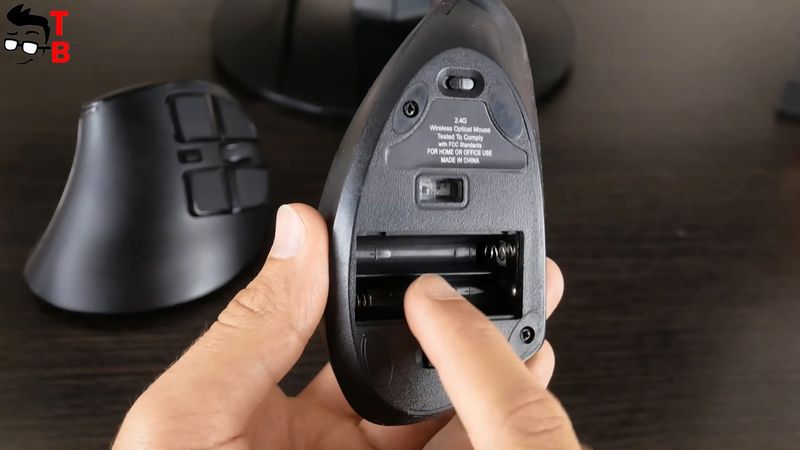 Here I can charge the mouse with a USB Type-C cable. In addition, the mouse can be used when it is charging. That's very good.
Conclusion
So, finally, I finally found a good successor to my old vertical mouse. The new ergonomic mouse from SEENDA has a built-in battery, USB Type-C charging port, many control buttons, 2.4G, and Bluetooth modes.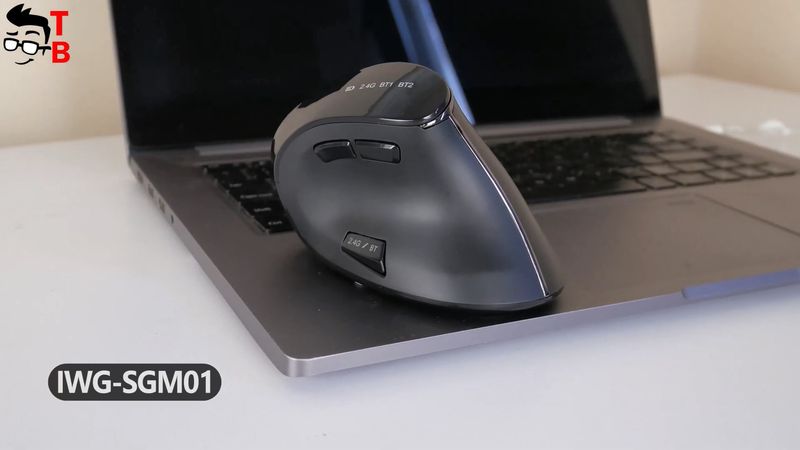 The price of this mouse is affordable – only $28.
I have been using this mouse for a week now, and I really like it. If you're interested in further usage, write in the comments below. I will tell how this mouse in a month, two, or even a year.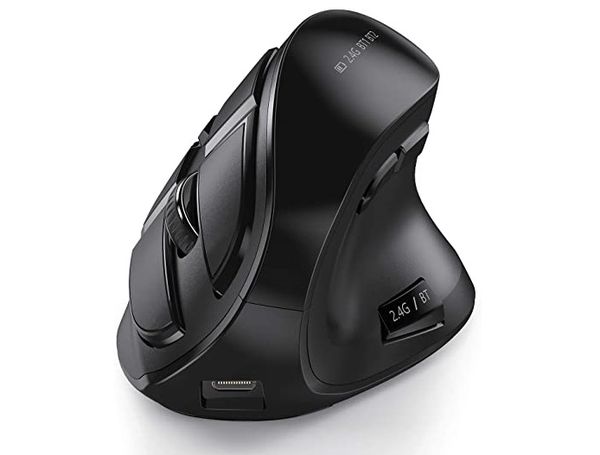 seenda Wireless Vertical Mouse - Rechargeable Optical Mice - Amazon
as of September 1, 2023 2:19 pm