You probably haven't heard about these wireless earbuds because Xiaomi quietly introduced them a month ago. These are Xiaomi Redmi Buds 3. Please, do not confuse them with Xiaomi Redmi Buds 3 Pro, because the Pro version was released about 2 months ago. So, Redmi Buds 3 are newer than Redmi Buds 3 Pro.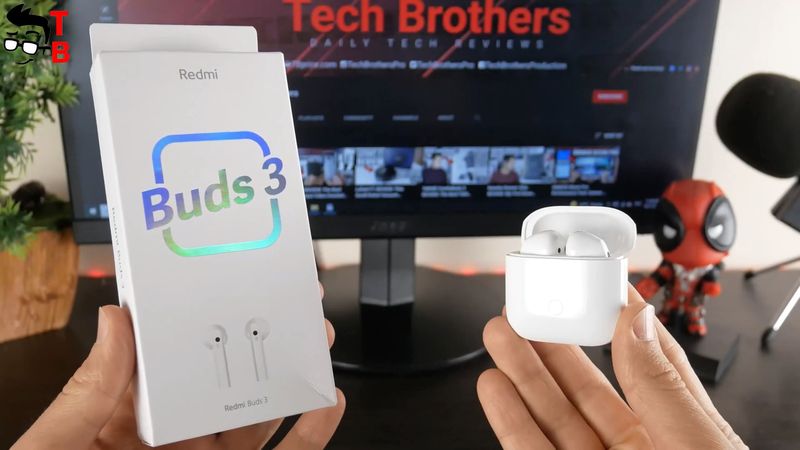 The price of the new TWS earbuds is about $30. They have a semi-in-ear design, QUALCOMM chip with aptX support, 12mm driver, Bluetooth 5.2, and 20 hours of battery life.
As usual, we will do an unboxing, look at the design, talk about control functions, test latency in games, check the microphone and sound quality in this article.
Unboxing
So, the box of the new Xiaomi earbuds looks like this. By the way, there is no inscription of Xiaomi on the box. This is because the earbuds were released under the Redmi brand.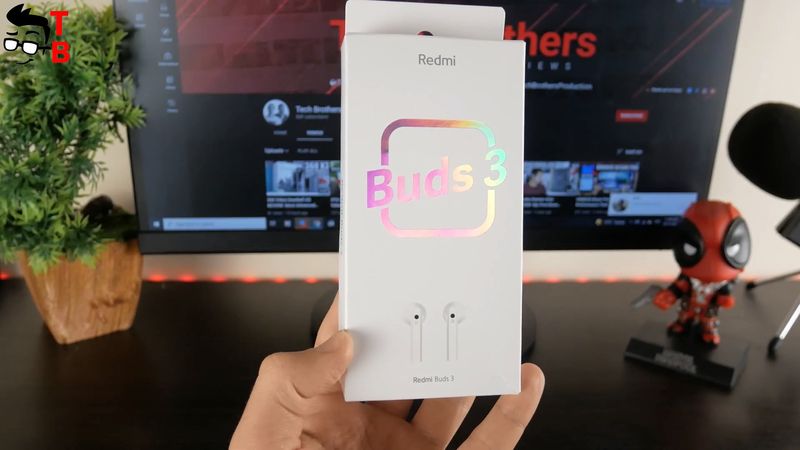 As you can see, the model name of these earbuds is M2104E1. We can also read specifications on the back of the box.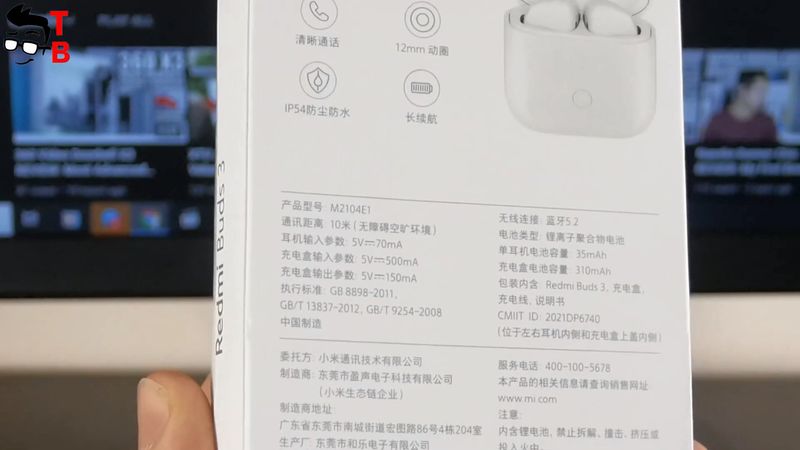 There is a QR code at the bottom of the box to check if these are original earbuds.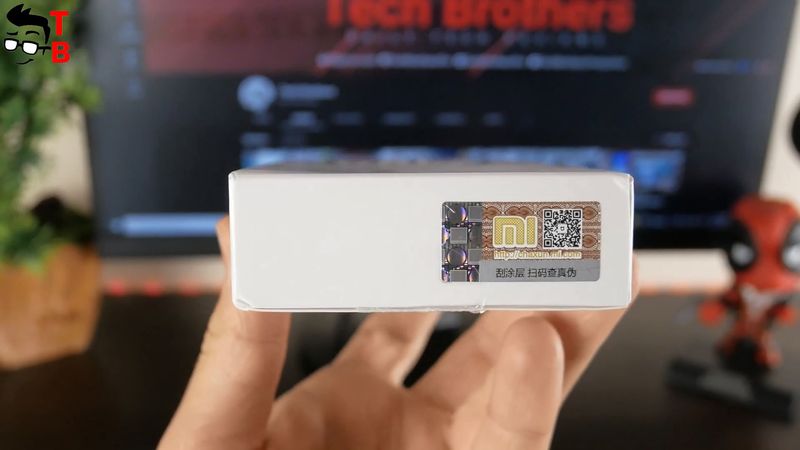 Inside the box, we have a charging case with earbuds, USB Type-C charging cable, and a user manual. That's all!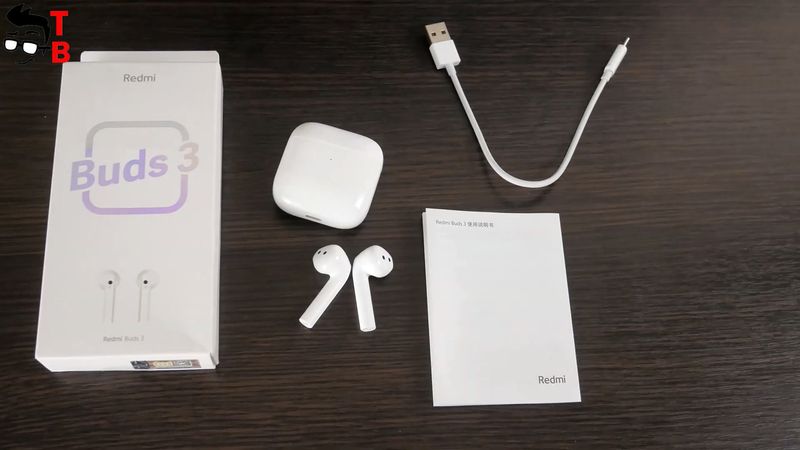 By the way, a user manual is only in Chinese.
Design
As I already said, the correct name of these wireless earbuds is Redmi Buds 3, without Xiaomi. There is also only the Redmi logo under the lid of the charging case.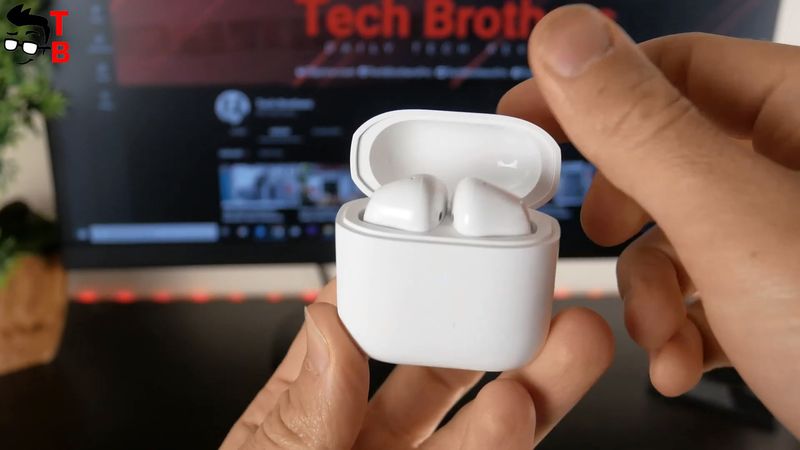 You know, these are the first wireless earbuds from the Redmi brand with a semi-in-ear design.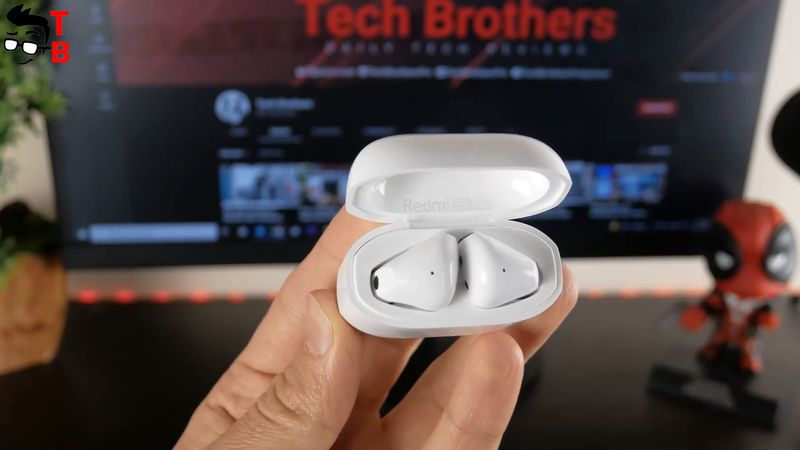 Xiaomi already has many semi-in-ear earphones, but these are the first one from Redmi.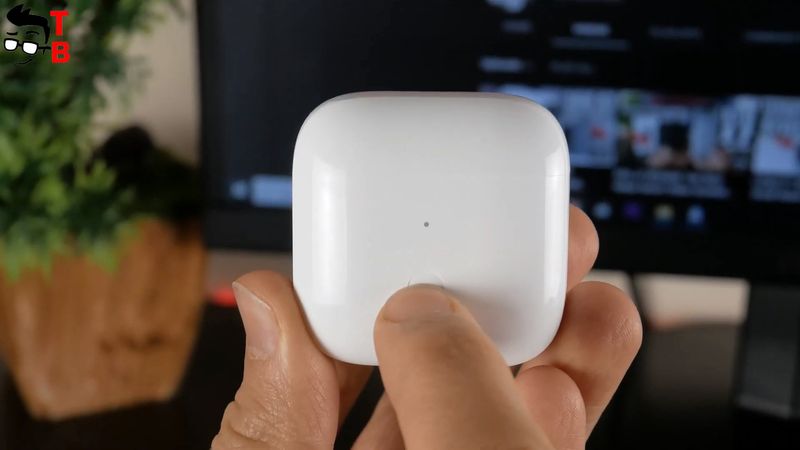 On the charging case of Redmi Buds 3, we can see a round physical button, LED indicator, and USB Type-C charging port.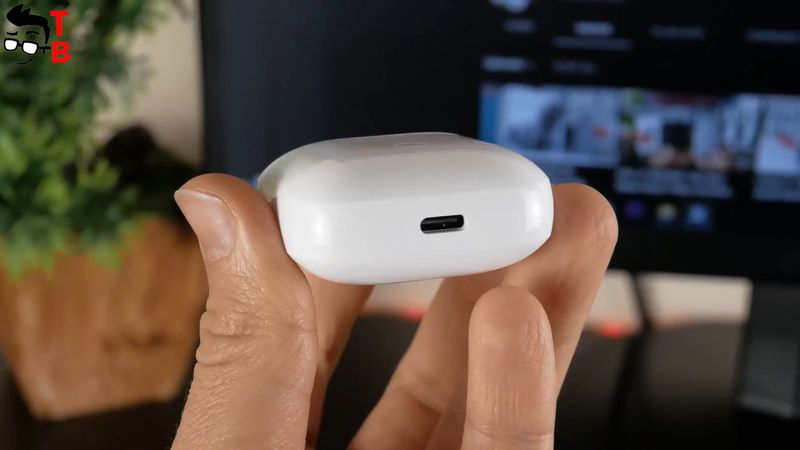 The lid opens very well. It doesn't squeak, and it doesn't close on its own. I like the build quality of the charging case.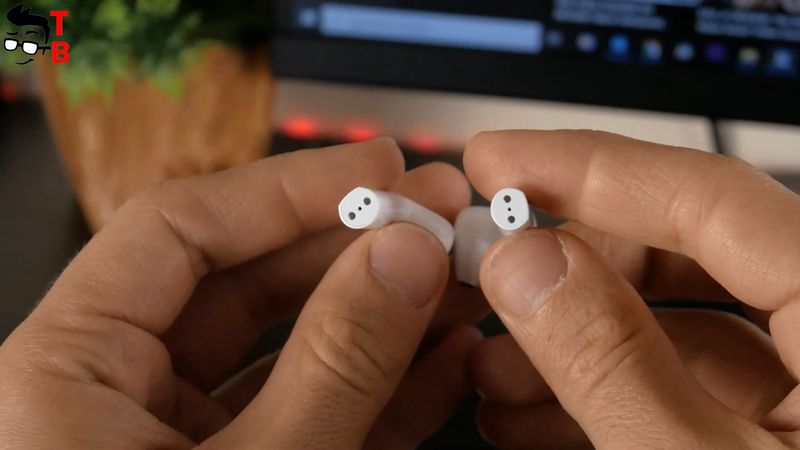 Inside the case, we have left and right earbuds. They have the first microphone at the bottom, and the second mic next to touch panels. By the way, the Chinese manufacturer says that Redmi Buds 3 are very good for phone calls. We will check it later in this article.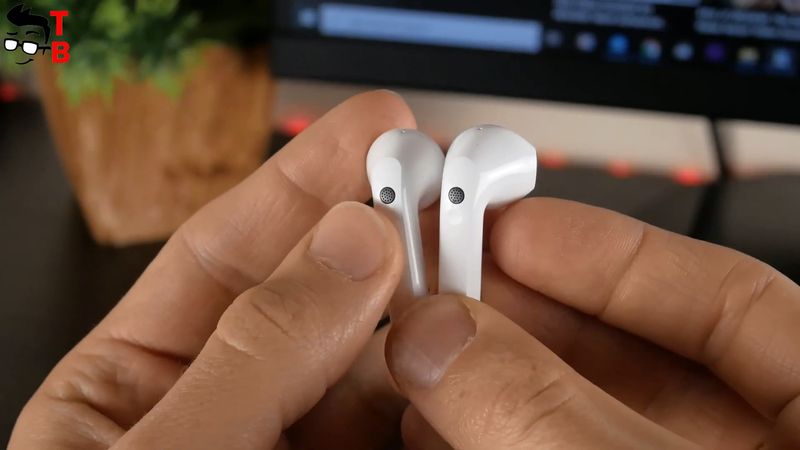 In addition, we can see the sensor on the inside to detect the wearing status. The earbuds automatically pause the music when you take them out of your ears.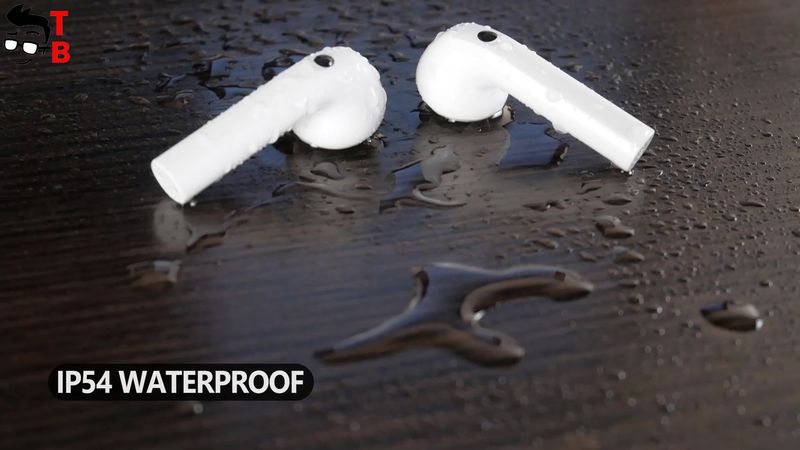 If you are looking for wireless earbuds for sports, then you will be glad to know that Redmi Buds 3 are waterproof and dustproof by the IP54 rating.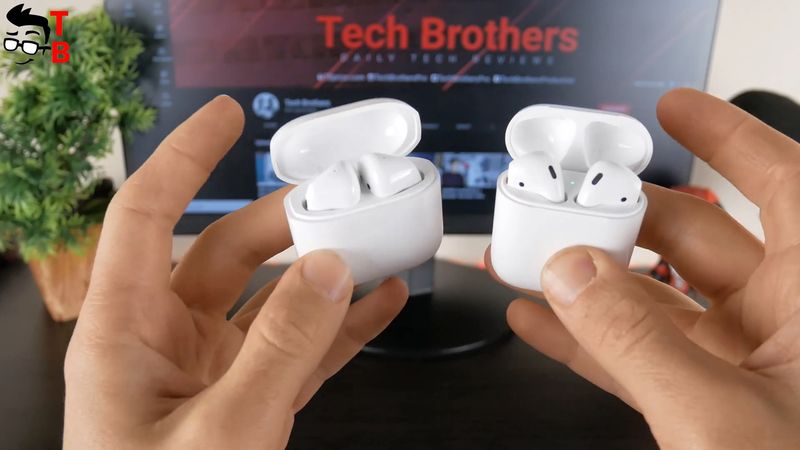 You know, I have already seen a comparison of Redmi Buds 3 and Apple AirPods. They really look similar. Even the lid opens with the same sound. However, Redmi Buds 3 charging case and earbuds themselves are a little bigger than Apple AirPods. Nevertheless, they are still very comfortable.
OK, now let's talk about the control functions of the new Redmi earbuds.
Control Functions
So, using touch panels on the earbuds, you can play pause the music. You just need to long-press on any of them.
Then, we can switch to the next song with double tap, and switch to the previous track with a triple tap.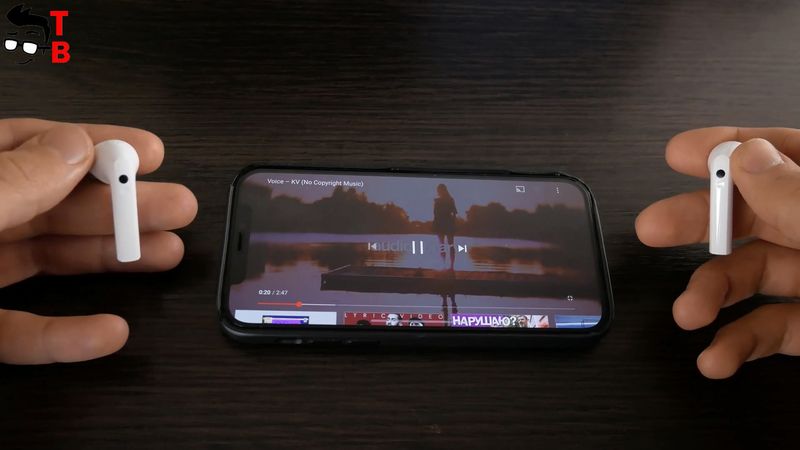 When somebody calls on your smartphone, you can answer the call with double tap, and reject a call with a triple tap on the earbuds.
Unfortunately, Redmi Buds 3 don't have volume control. There is also no gaming mode, but the manufacturer promises 95ms low latency. Let's check it out.
Latency Test
First, let's test latency while watching the video. To be honest, I don't notice the delay at all. That's very good.
Now, let's play PUBG Mobile.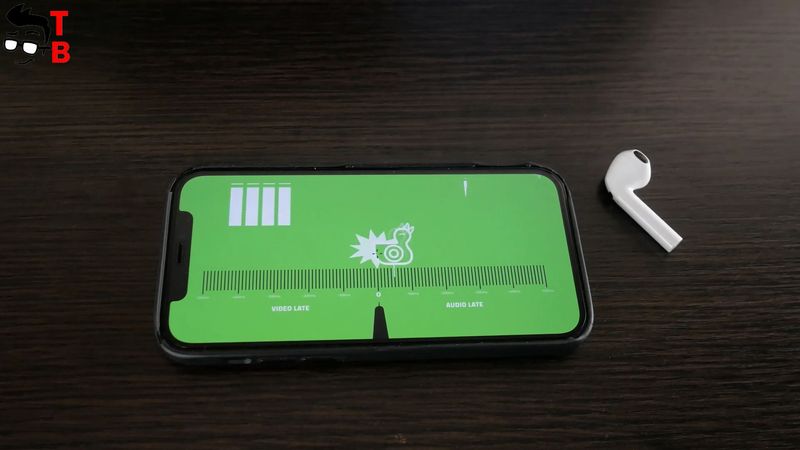 In slow motion, we can see that Redmi Buds 3 have latency, but it is very low when you play games.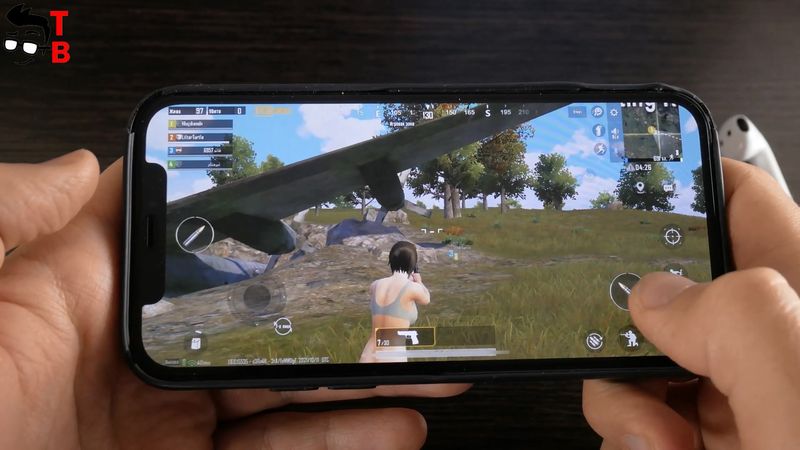 By the way, I forgot to tell you that the new Redmi earbuds have Bluetooth 5.2 for a fast and stable connection with a smartphone.
Microphone Test
I have already told you that microphone is one of the main features of the new Redmi Buds 3. Each earbud has a dual mic and noise reduction technology.
So, people will hear you like this.
Hey, guys! I am talking to you through Redmi Buds 3 wireless earbuds. I am in my studio now, but the window is open. Can you hear the noise of the street? I don't think so, because the earbuds should use noise reduction technology.
 Sound Quality
Talking about the sound quality of Redmi Buds 3, it is about the same as other earbuds with a semi-in-ear design. I have been listening to music on Redmi Buds 3 and Apple AirPods, and I didn't hear much difference. The sound is very similar.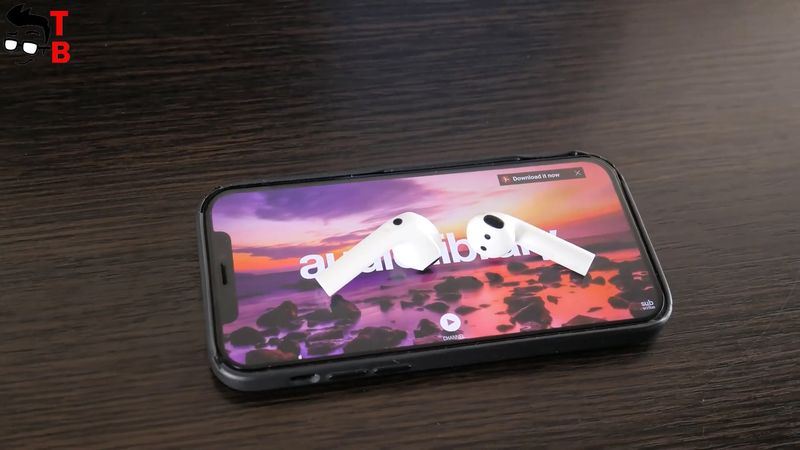 It is very balanced, and there are no drops to low or high frequencies. I would like to have a little deeper bass, but this is because I like to feel the vibrations from the bass. Perhaps some of you don't like strong bass.
In general, the sound is very good for $30 wireless earbuds.
Battery
Now we can talk about battery. The playtime on a single charge is very good – up to 5 hours.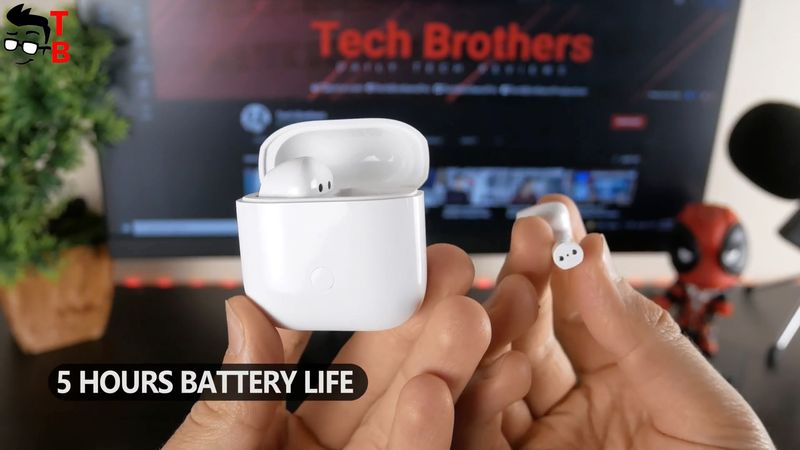 However, you can use a charging case only 3 times to fully recharge the earbuds. So, the overall battery life of Redmi Buds 3 is 20 hours. It is not very much, but enough for most people.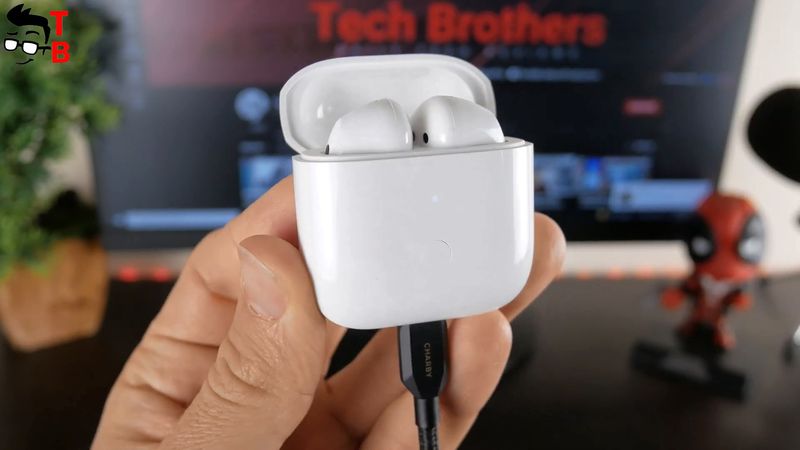 From other side, the new Redmi earbuds support fast charging. 10 minutes of charge is enough to listen to music up to 1.5 hours.
Conclusion
So, Redmi has released its first wireless earbuds with a semi-in-ear design, and I think they came out pretty good. For the price of $30, they have very good build quality, low latency in games, a decent microphone, and a well-balanced sound.
However, Redmi Buds 3 don't have the features that are available on many other wireless earbuds, such as volume control, gaming mode, etc.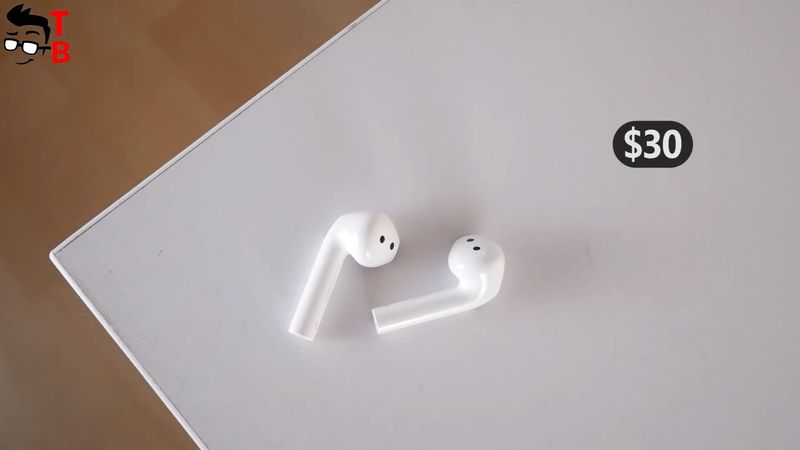 For example, I have tested 1More ComfoBuds 2 last week, which has a similar semi-in-ear design. Yes, they are a little more expensive than Redmi Buds 3, but they have amazing equalizer settings in the app, gaming mode, volume control, 13.4mm driver, and longer battery life.
The only feature of Redmi Buds 3 is the automatic pause of the music when you take the earbuds out of your ears.