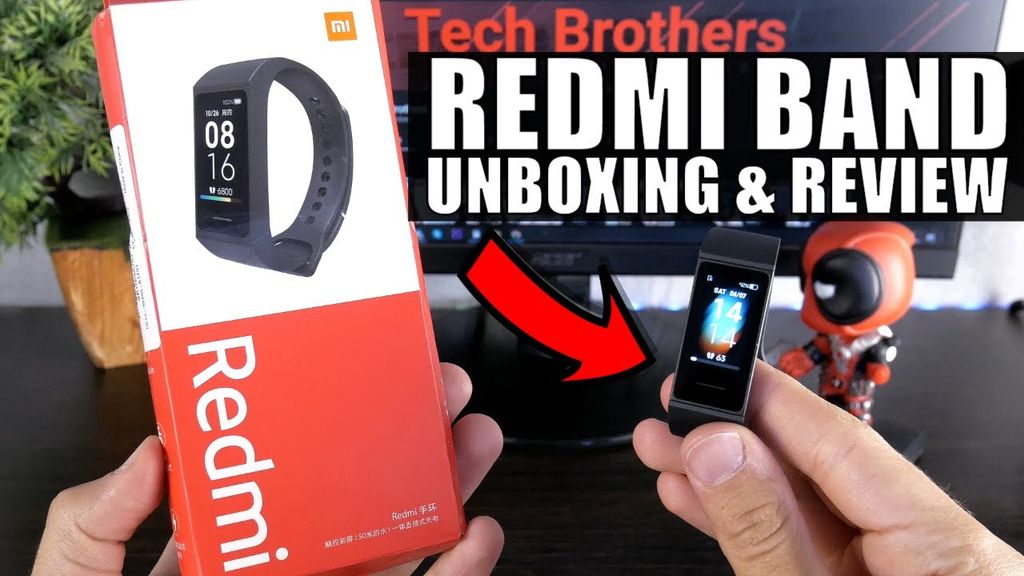 Finally, I got a Redmi Band. This is the cheapest fitness bracelet from Xiaomi in 2020. It is almost two times cheaper than the latest Xiaomi Mi Band 5.
By the way, we will receive Mi Band 5 very soon, and do a comparison of Redmi Band and Mi Band 5. If you are interested, subscribe to our channel – Tech Brothers.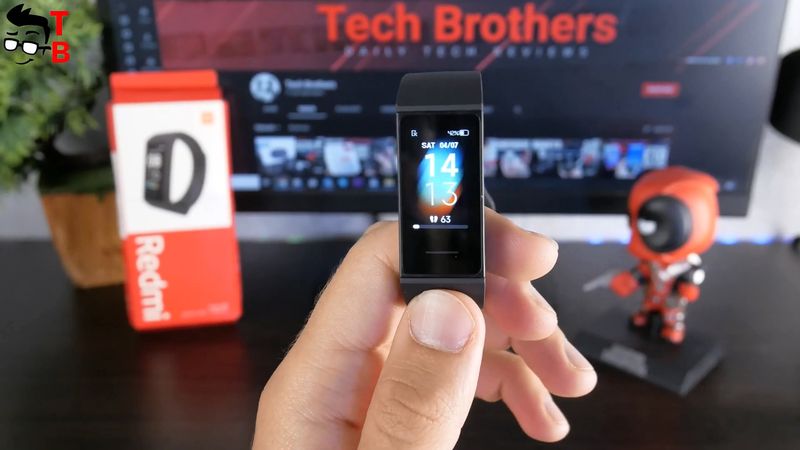 In this article, we will talk about the design and main features of the Redmi Band.
Without further ado, let's get started!
Unboxing
Unfortunately, the box of my Redmi Band was damaged during shipment. Anyway, the device inside is OK.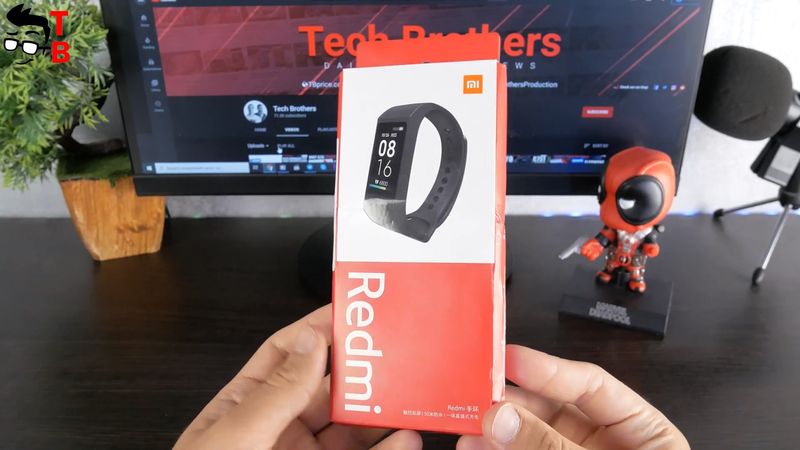 As you can see, the box of Redmi Band has the image of a fitness bracelet and a big logo Redmi on the front side.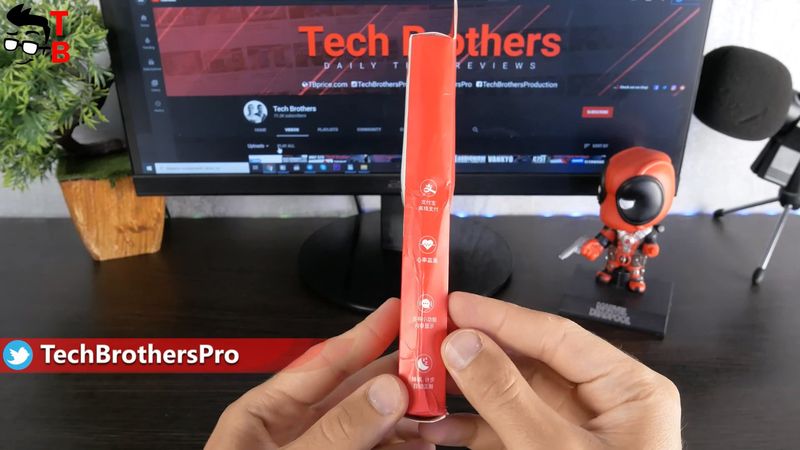 The main features are on the side face, but they are in Chinese.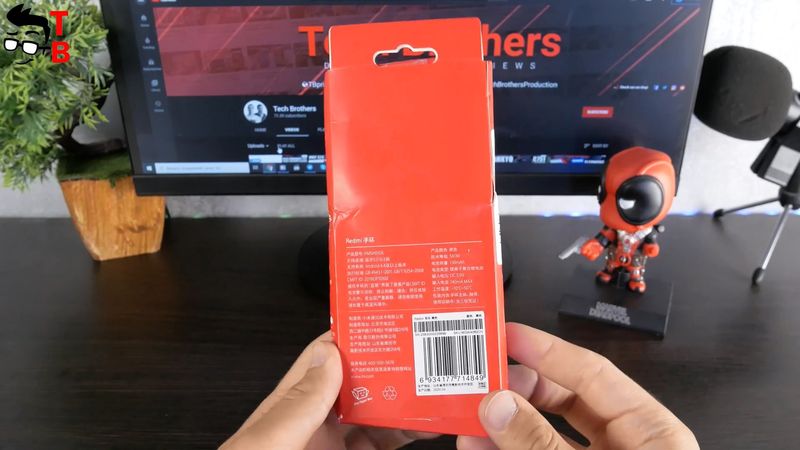 The specifications on the back are also in Chinese. By the way, there is no global version of Redmi Band, but it supports English, so you can use it worldwide.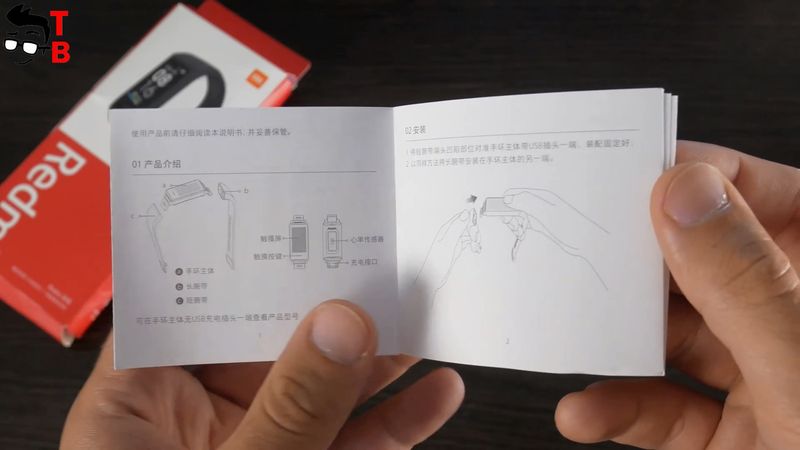 Inside the box, there is only a user manual in the Chinese and fitness tracker itself. There is no charger because Redmi Band has a built-in USB plug. Later we will talk about this.
back to menu ↑
Design
Talking about the design, I want to start with dimensions. I think it is the main problem of the Redmi Band. The size of the tracker is 40 by 20 by 12 mm. The weight is about 26 grams.
You can see Redmi Band and Xiaomi Mi Band 4 side-by-side. The new fitness bracelet is really bulky. On the other side, it is lightweight.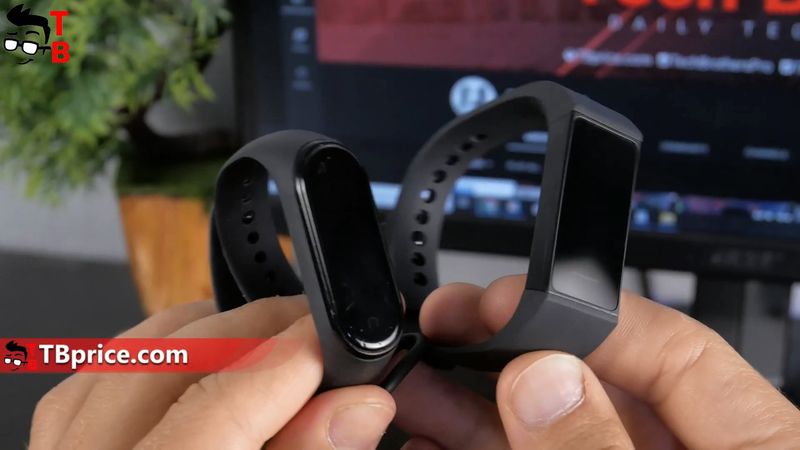 The strap is silicone, and it is removable. There are already many straps of different colors on Aliexpress.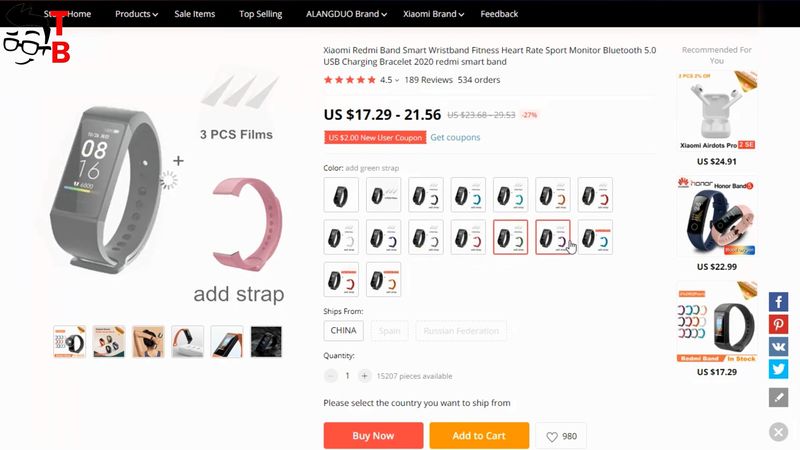 However, all of them are silicone. You cannot use leather or even a metal strap.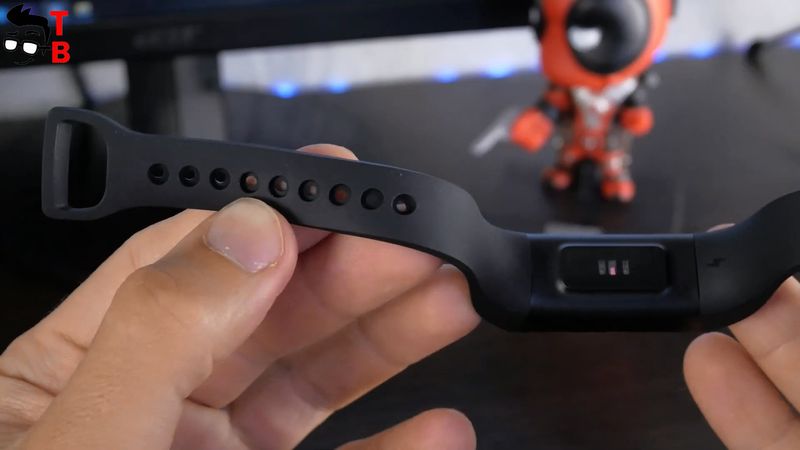 Talking about the charging method, you have to remove one of the straps to get to the USB plug. Just insert it into the power bank, laptop, or another device. This is really convenient. You don't need any additional chargers.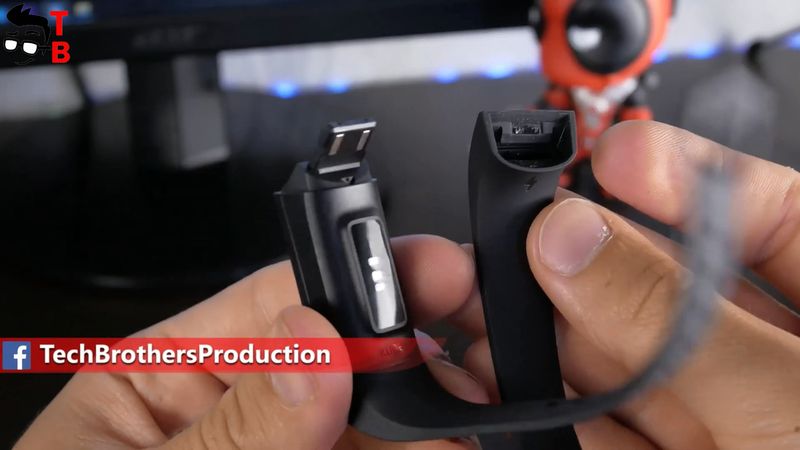 On the back of the tracker, there is only a heart rate sensor. There are no physical buttons on the side faces because the screen is touch-sensitive. Let's talk about it.
back to menu ↑
Display
The screen has a diagonal of 1.08 inches. This is a color TFT panel. The resolution is 128 by 200 pixels. The brightness is not very high – 200 nit, but the display is good visible outdoors.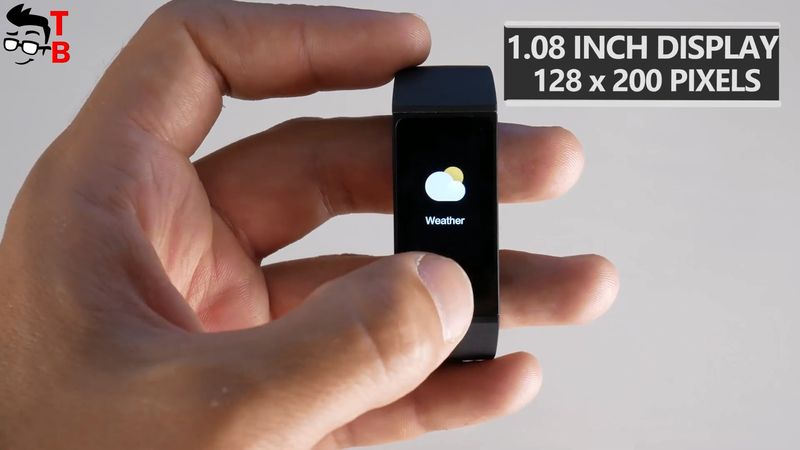 By the way, I forgot to tell you that the fitness bracelet is waterproof by 5 ATM standard. You can use it under the water up to 50 meters, including shower, bath, swimming pool, etc.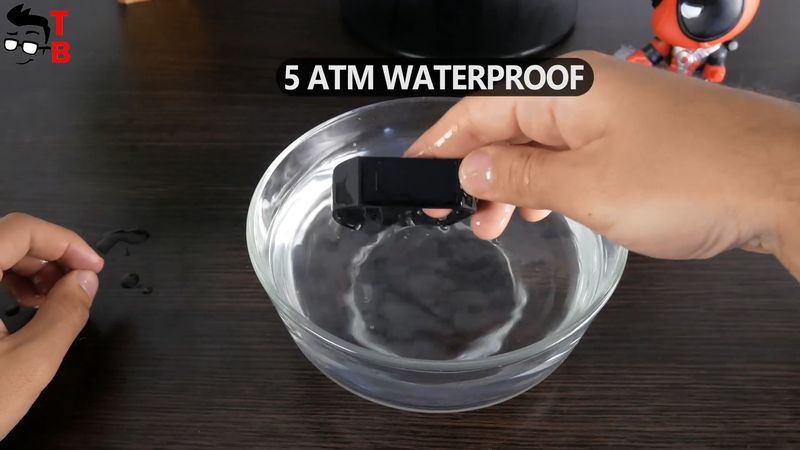 Now, let's talk about the functions of the Redmi Band.
back to menu ↑
Functions
This is the main watch face of Redmi Band. We can see the battery level, date, time, and steps.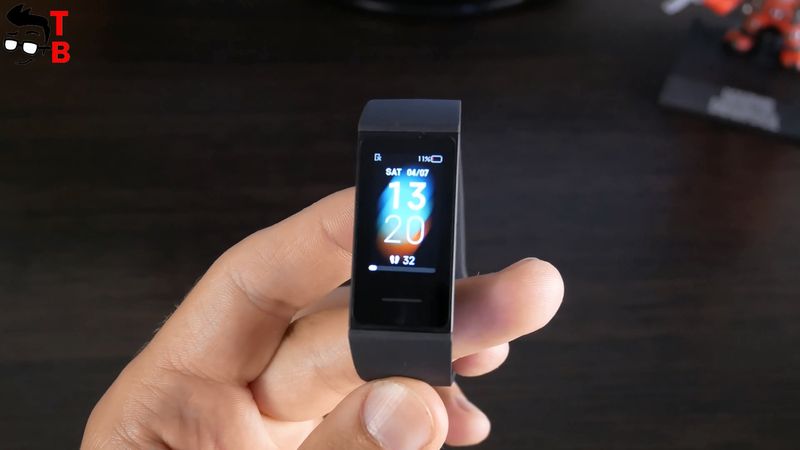 There are two pre-installed watch faces, and you can download the third one using the app. In the app, you can select hundreds of different watch faces. Later I will you about how to download the new watch face.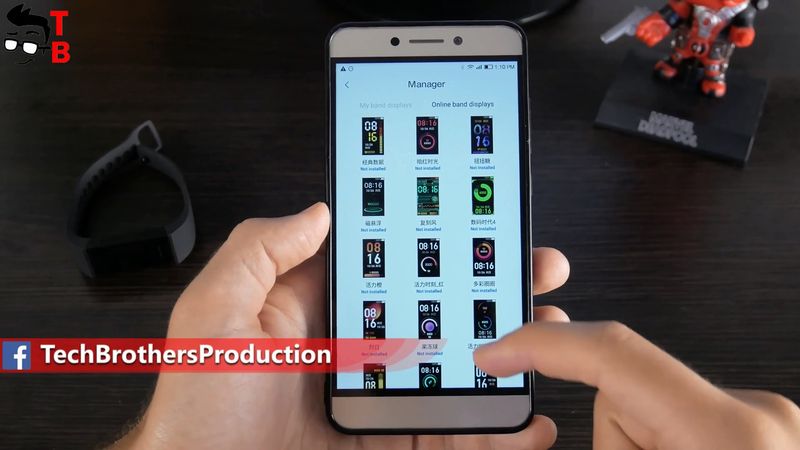 Swipe up/down to change functions. There is a status menu with steps, distance, and calories, heart rate monitor, exercise with 5 sports modes, such as outdoor running, indoor running, cycling, walking, and idle time.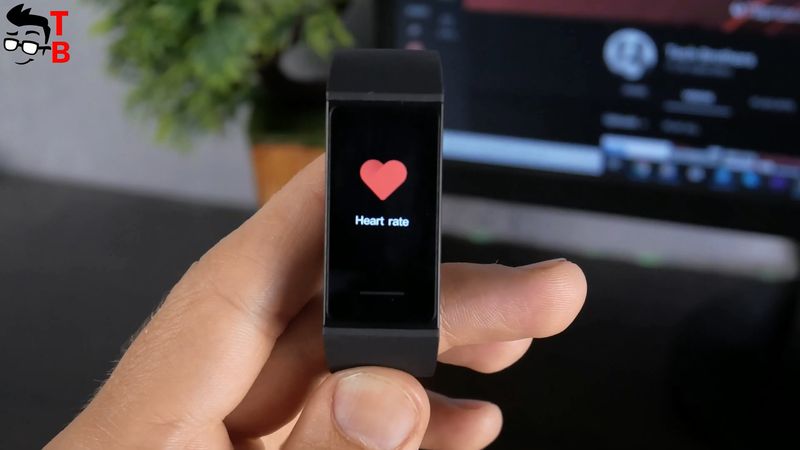 Then, there is the weather, notifications, and more.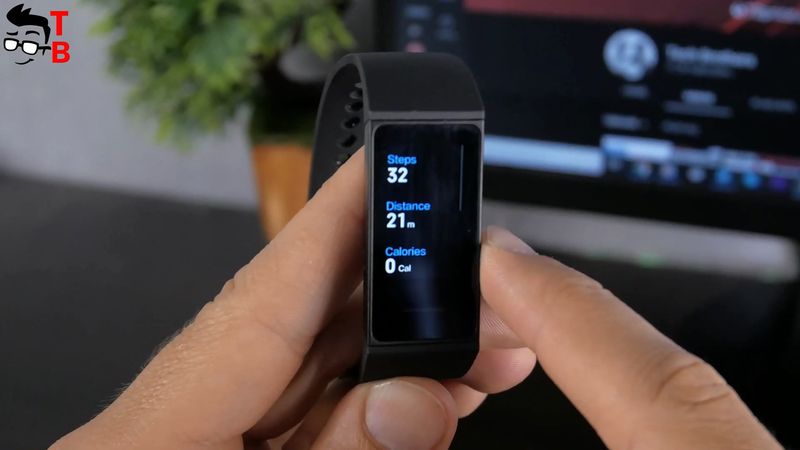 In the more menu, you will find do not disturb mode, alarm clock, find my phone, Alipay, and settings menu.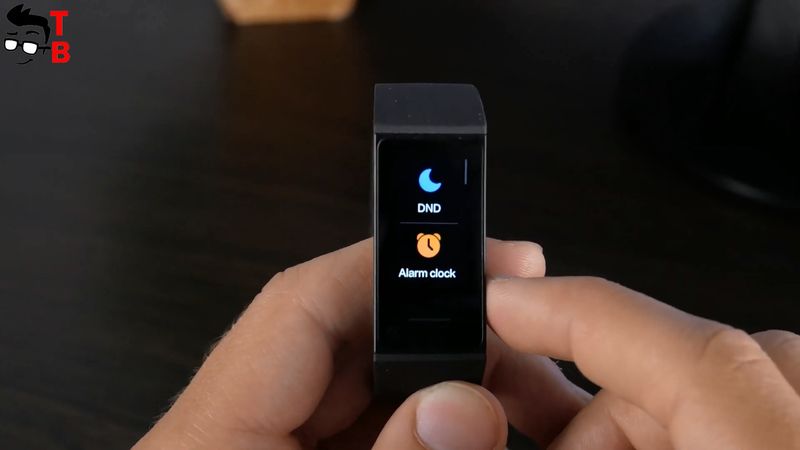 In the settings menu, you can change screen brightness and restart fitness tracker.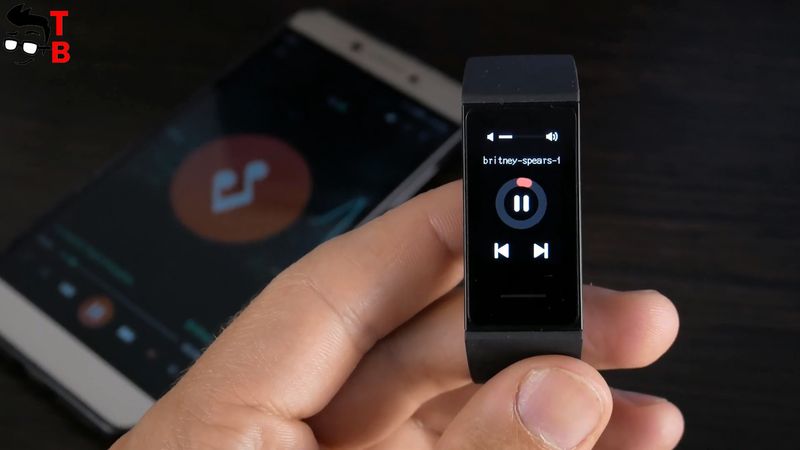 Also, you can swipe right from the main screen to open the music player. When the fitness bracelet is connected to a smartphone, you can use it to play/pause the music, switch tracks, and change volume.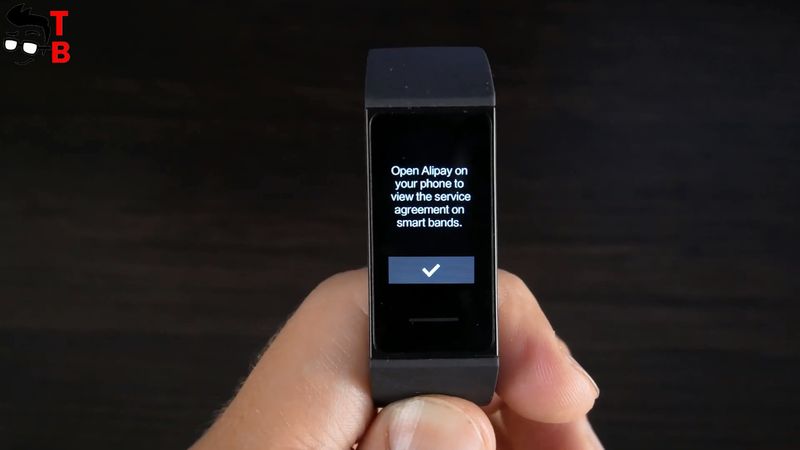 Swipe left from the main screen to use AliPay. There is a QR code to pay to something. It is a very popular payment method in China, but it is not used in other countries as far as I know.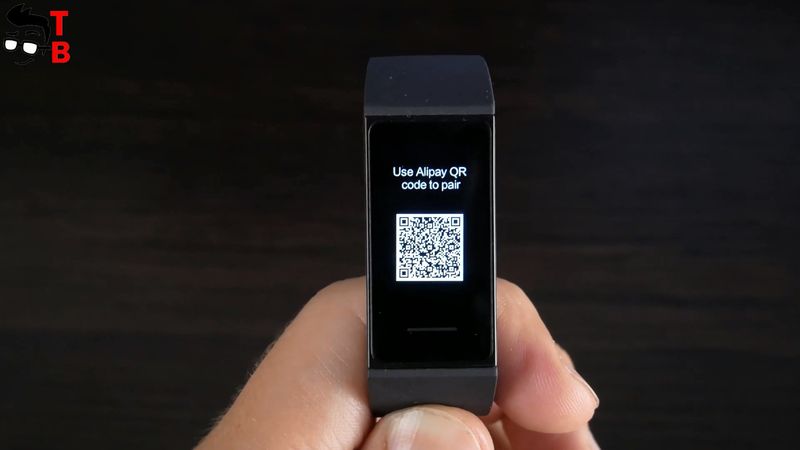 That's all functions of the fitness bracelet. You know, the functions are almost the same as Xiaomi Mi Band 4. However, the new Redmi Band is much cheaper than Mi Band 4.
back to menu ↑
App
OK, now I want to show you how to connect fitness bracelet to the smartphone, and main functions of the mobile app.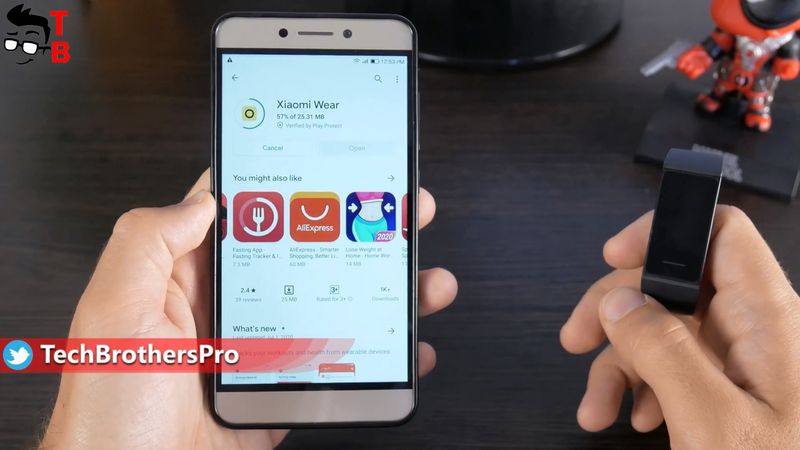 Redmi Band is a fitness bracelet from Xiaomi, but it uses the Xiaomi Wear app, but not Mi Fit, as Mi Band fitness trackers.
You can download Xiaomi Wear on Android and iOS devices.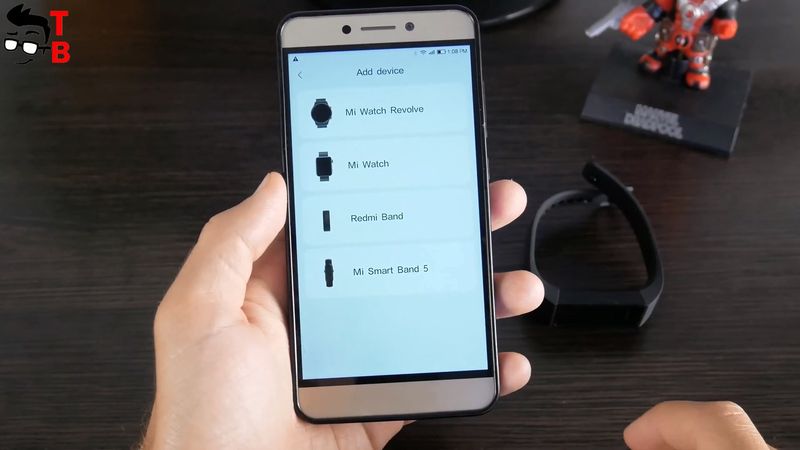 When you installed the app, open it, and select – Add device.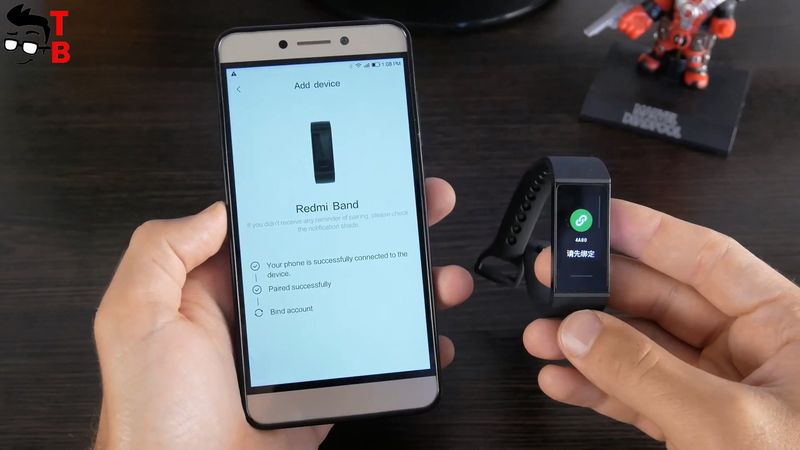 Choose Redmi Band, and then click on Redmi Band again.
Now, tap on Pair on smartphone, and checkmark on fitness bracelet.
That's all!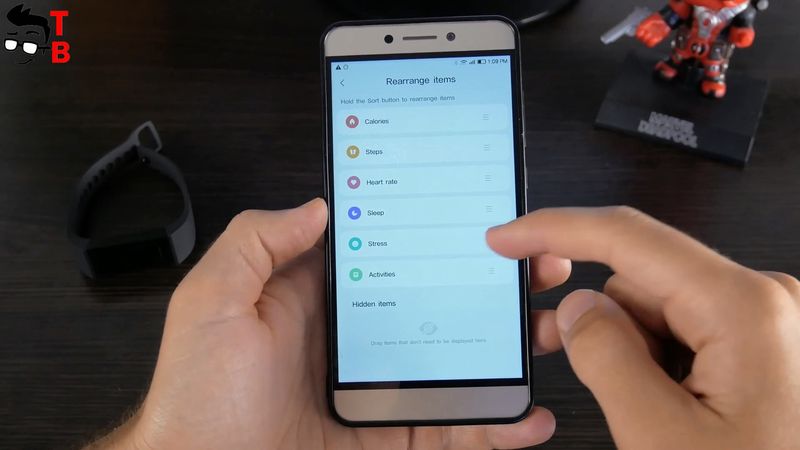 As for the functions of a mobile app, they are about the same as Mi Fit. You can see the steps, distance, calories, sleep time, heart rate, sports activity, and others.
I think the main function in the app is downloading the new watch faces. As I already said, there are hundreds of watch faces. You can change them every day, and it will take months to try all of them.
back to menu ↑
Battery
Finally, let's talk about the battery.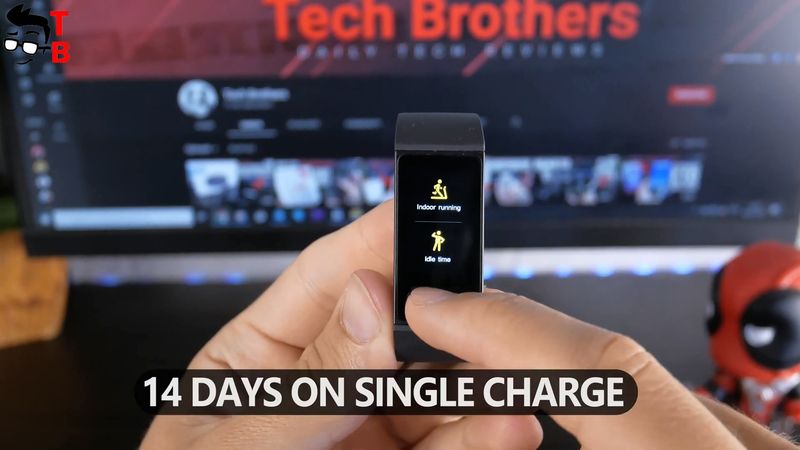 Redmi Band is equipped with a 130mAh battery. This is enough for 14 days on a single charge. That's a really good battery life. Most budget fitness trackers have about 7 days.
back to menu ↑
Conclusion
So, Redmi Band looks like a good fitness tracker. It has about the same functions as Mi Band 4, and other fitness bracelets, for example, pedometer, heart rate monitor, music control, notifications, weather, and others.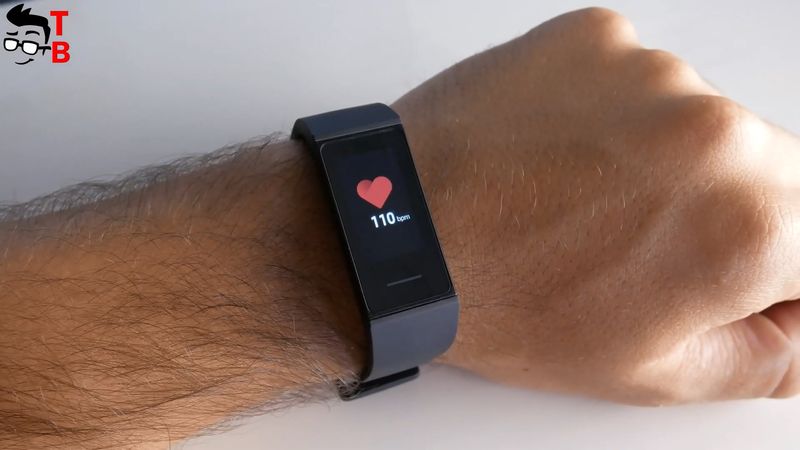 However, I will not use this device for one simple reason – I don't like the design. Redmi Band has a rectangular screen and a thick body. Yeah, it is lightweight, but bulky enough.
If you like the design, then the Redmi Band is good for you. It is cheap and has many functions.
back to menu ↑
Redmi Band Review Video