You know, I am not a professional athlete, but I run almost every day. I also go to the gym regularly. Fortunately, I don't have any serious muscle pain problems, but sometimes they need to be relaxed after a hard workout.
The best way to relax the muscles is a massage. Yes, you can visit a masseur, but it takes time and money. However, there is a device that allows you to massage yourself at home. This is a massage gun.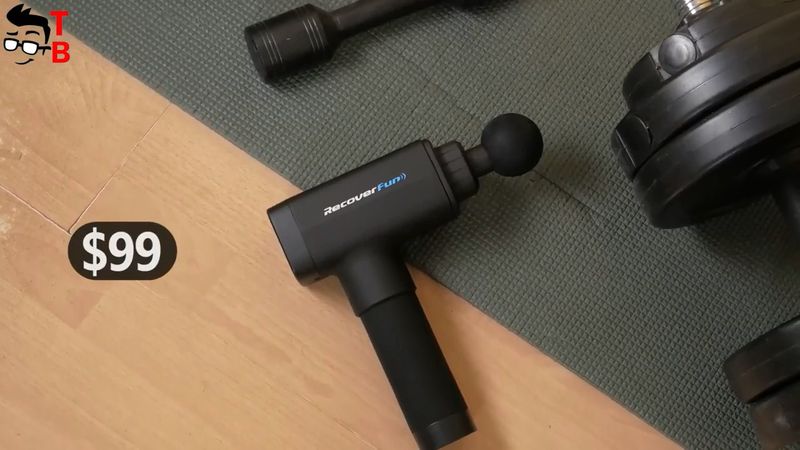 In this article, I want to tell you about one of the cheapest and most powerful massage guns. The price of this massage gun is only $99, but it has five-speed massage modes from 1200 to 2800 RPM, a removable battery, a carrying case, and five massage heads included.
By the way, the name of this massage gun is RecoverFun T5.
Okay, let's start the review with the unboxing.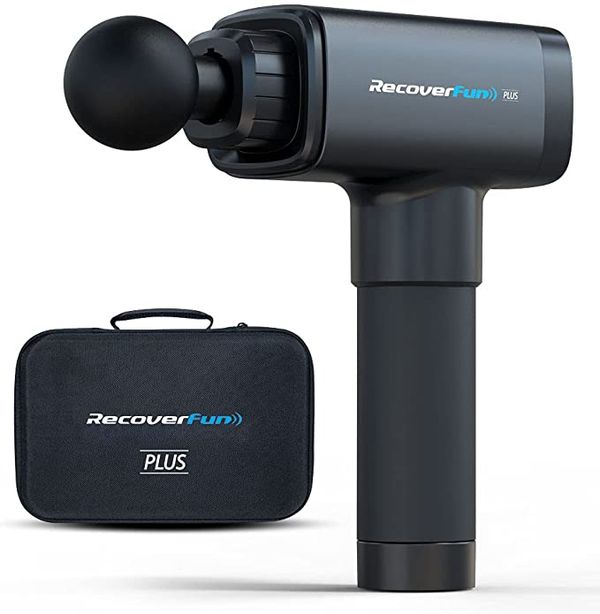 Recoverfun Plus Massage Gun - $10 OFF COUPON - Amazon
as of September 2, 2023 5:44 pm
Unboxing
RecoverFun T5 massage gun comes in a travel case. This is very good because you can take the massage gun with you to the gym, a trip to another city, etc.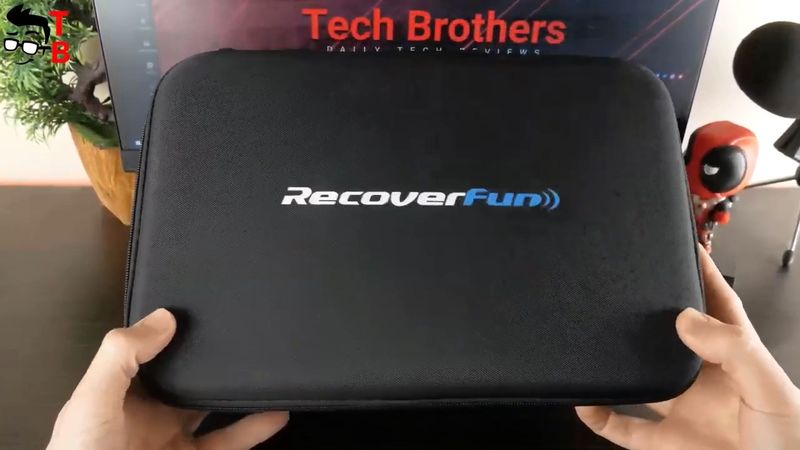 We can see a logo o RecoverFun on the top on the carrying case. You know the carrying case is very high quality.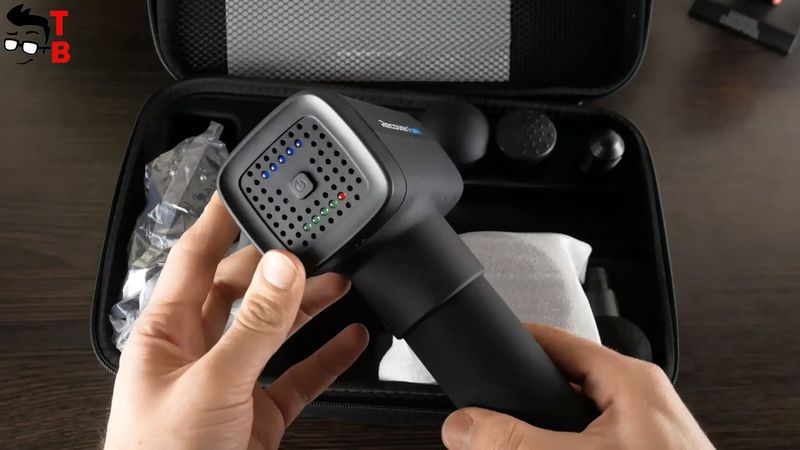 Inside the case, I found a massage gun itself, charging dock, power adapter, and five massage heads. There is also an additional aluminum head. Later I will tell you what it is for.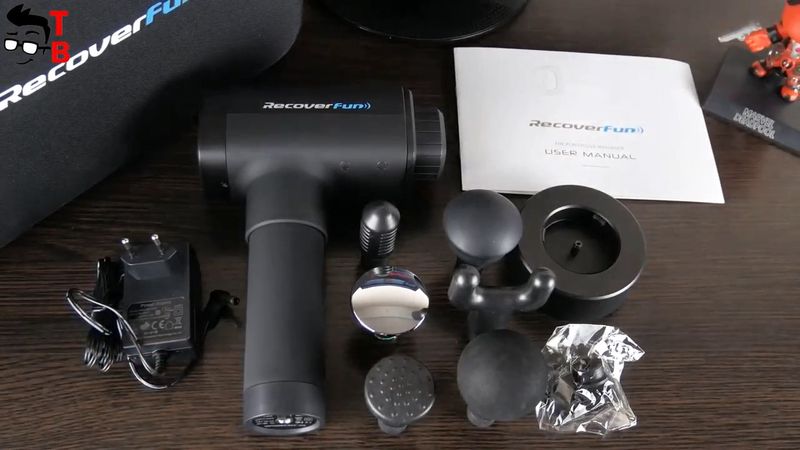 By the way, the charging dock and aluminum head are sold separately. You can choose a set for you on the official website. There is even an option with an extra battery.
Design
You know this is the second massage gun that I have tested. The first one was Merach Nano, but it was a pocket massage gun. It is much smaller in size, but it also has much less power.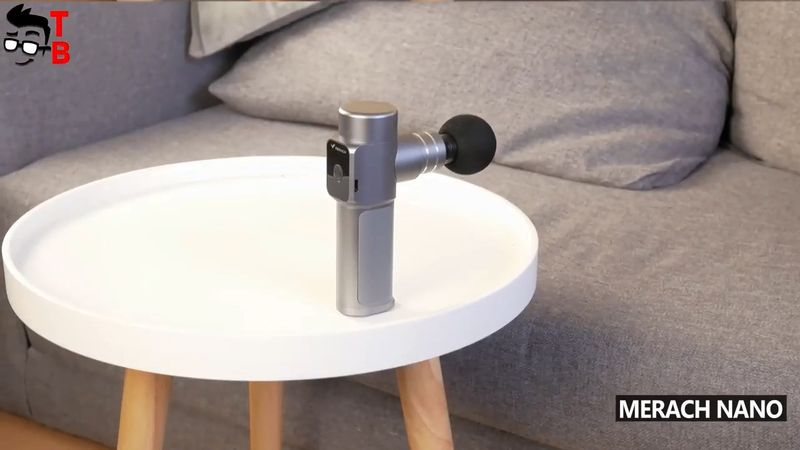 By the way, RecoverFun company also has a pocket massage gun.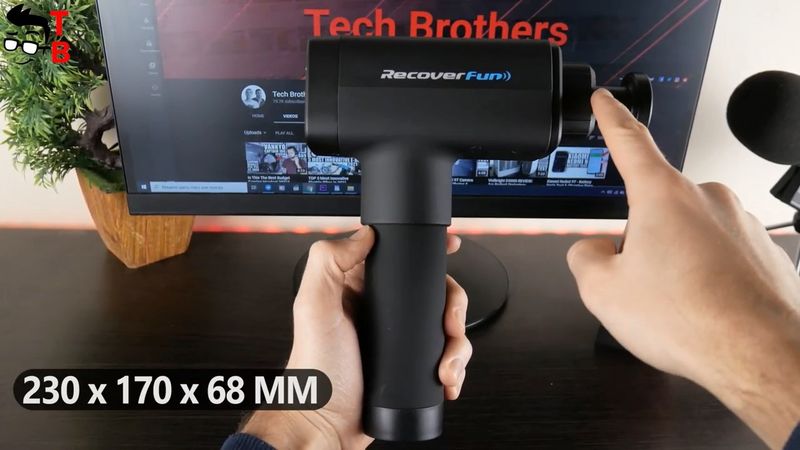 RecoverFun T5 is a full-size massage gun, and it is really big. The dimensions are 230 by 170 by 68 mm.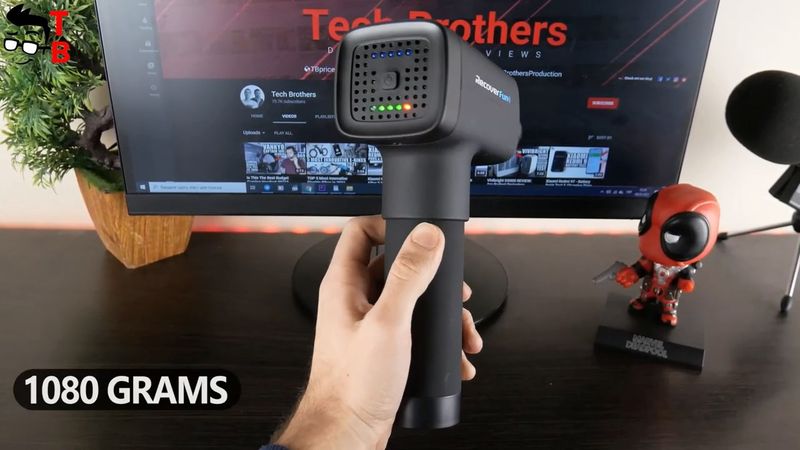 The weight is 1080 grams.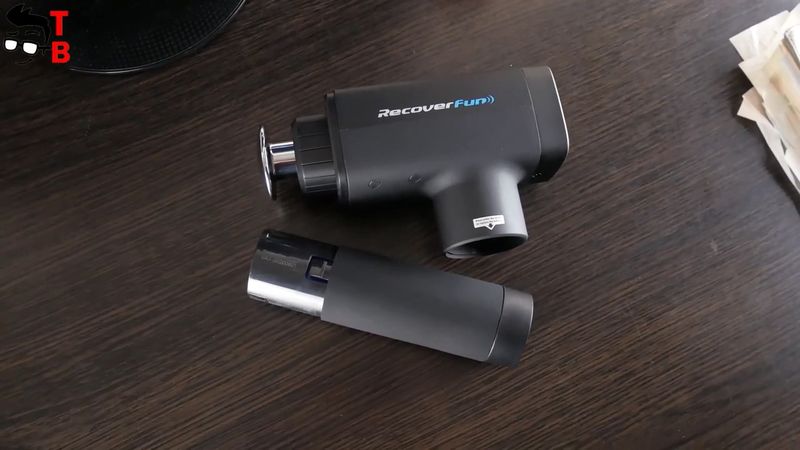 One of the main features of this massage gun is the removable battery. You just need to press here and pull the battery down. As I already said, you can buy the second battery, and use it when the first one is dead.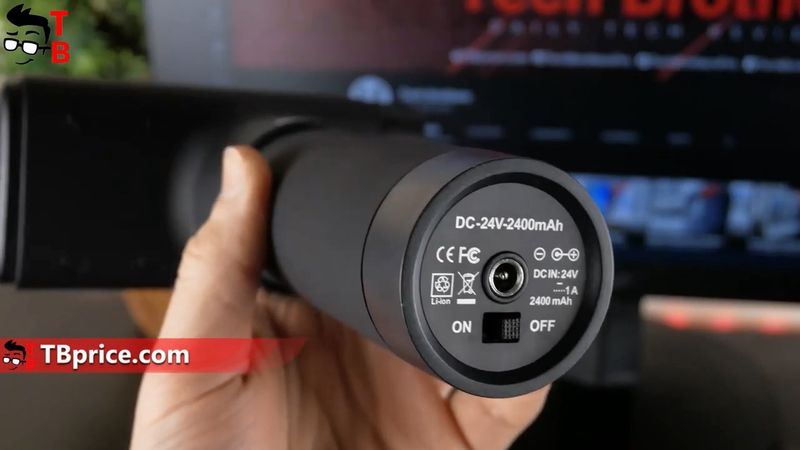 However, I don't really see much point in it, because the battery life is very good. Later we will talk about the battery.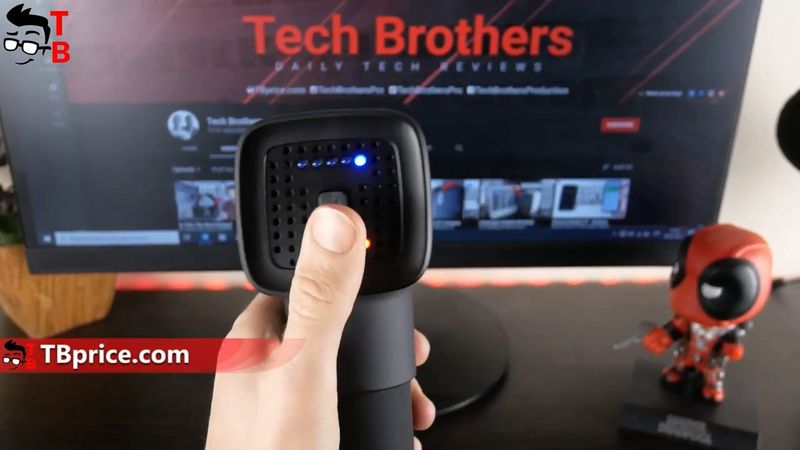 Massage gun has only one physical button. This is power on/off and change speed mode. However, there is also a power switch on the bottom.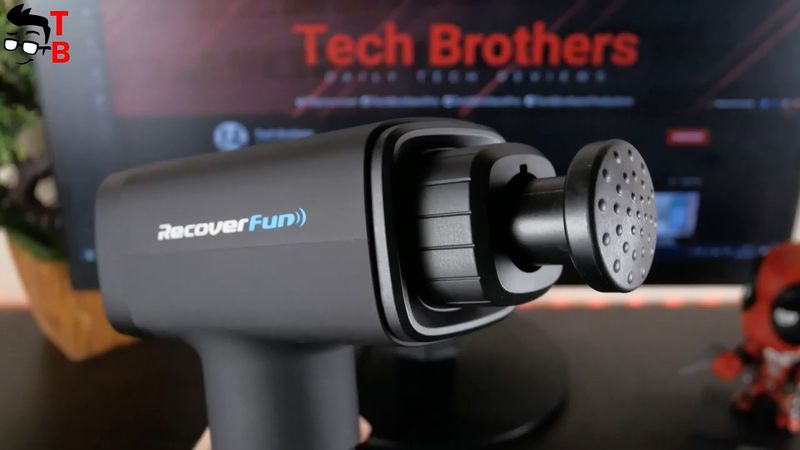 A massage gun has five LED lights above the power button. They show a speed mode. Another five LED lights under the power button say about the battery level.
As you understand, the heads are attached to the front of the massage gun. Let's talk about heads.
Heads
So, there are five heads in the package. The first one is a powerhead, and it is used for anywhere you would have used an actual thumb.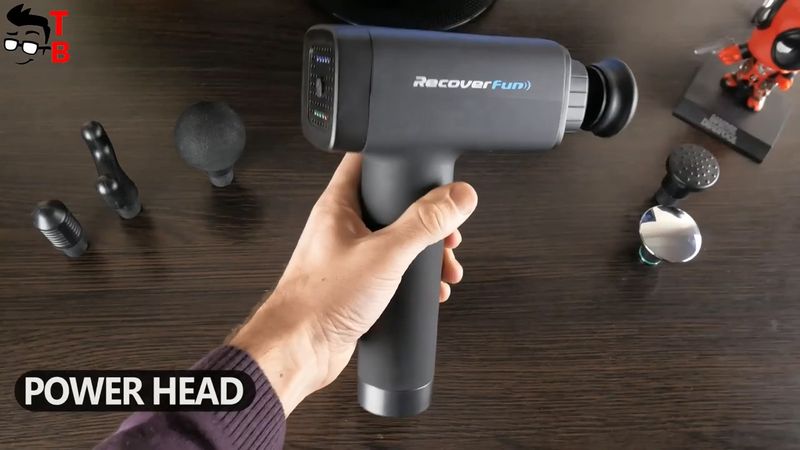 The flathead is used for any parts of the body.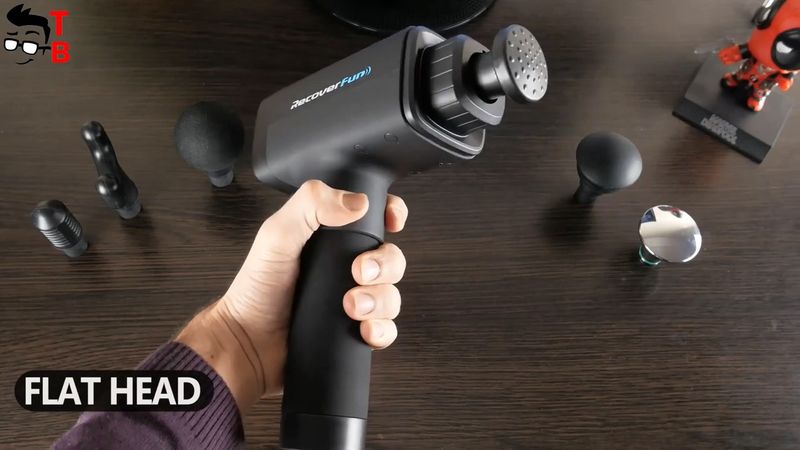 This is a forkhead, and it is recommended to use for the neck and spine.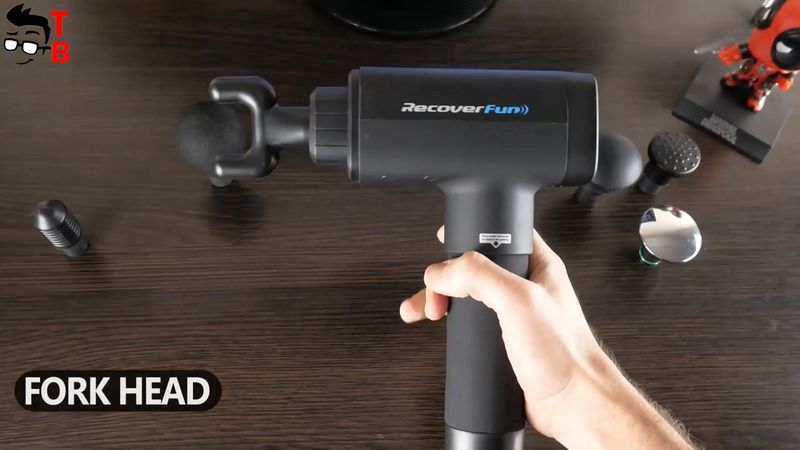 The round head is for large muscle groups.
The last head is a bullet, and it is for deep tissue and trigger points.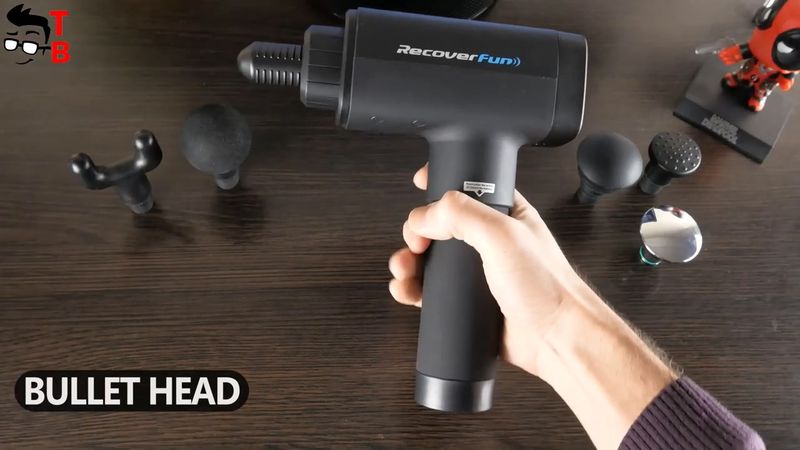 However, I also have an additional aluminum flat head. What's the difference between plastic and aluminum flat heads? The main benefit of an aluminum head is that it has a larger range.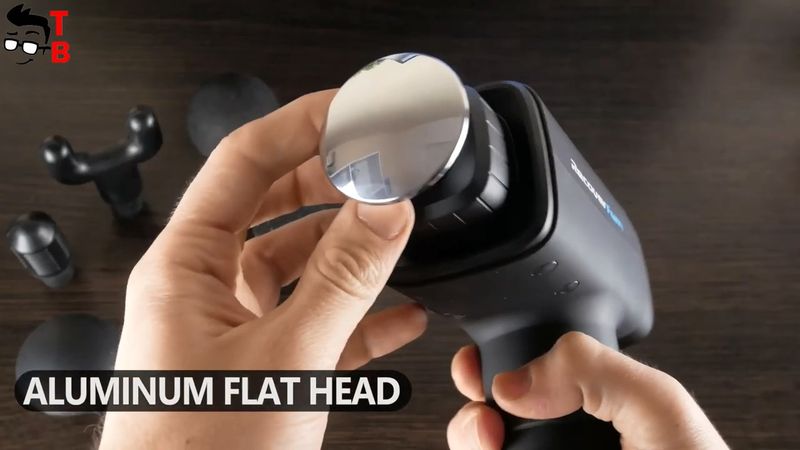 Also, it is glossy and smooth. From my feelings, I will say that the aluminum head is more pleasant.
Battery
RecoverFun T5 massage gun comes with a 2400mAh battery. The manufacturer promises 24 days of battery life on a single charge if you use massage fun 10 minutes a day.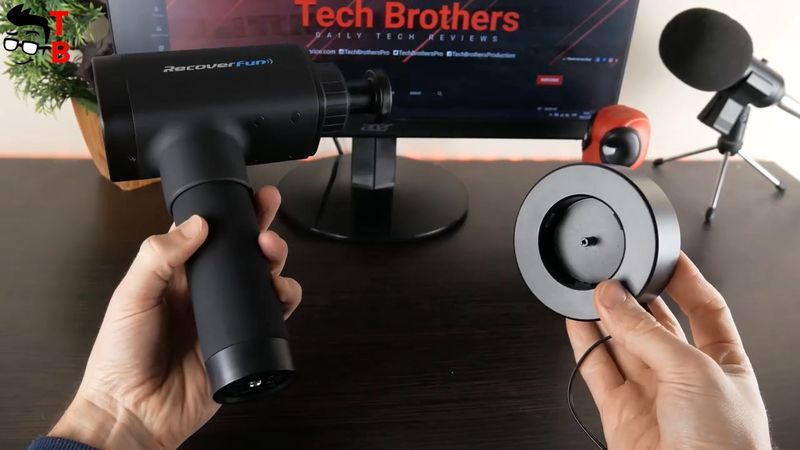 I think this is very good battery life for the average user. However, if you are a professional massager and use the massage gun to massage your clients, then you can buy an additional battery, and then the battery life of the massage gun will be twice as long.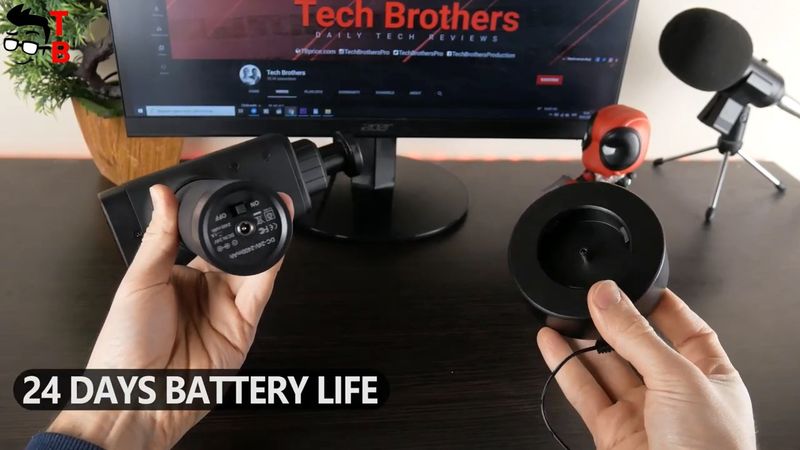 The removable battery is a big feature of the RecoverFun T5 massage gun.
Conclusion
You know, a massage gun is a revolution in the sports equipment market. I think that every athlete, whether a beginner or a professional, should have a massage gun. This device allows you to recover from your workout faster.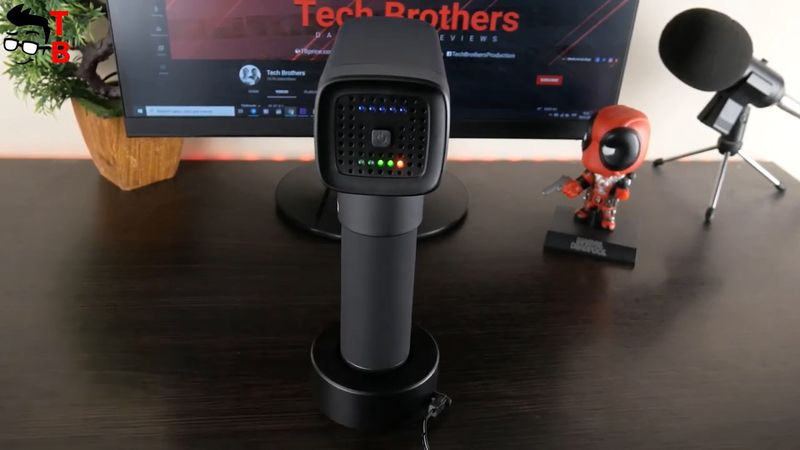 The main feature of RecoverFun T5 is five-speed modes and a removable battery. You know, this massage gun is really powerful.
Also, I like a travel case. It is very useful if you carry a massage gun with you to the gym.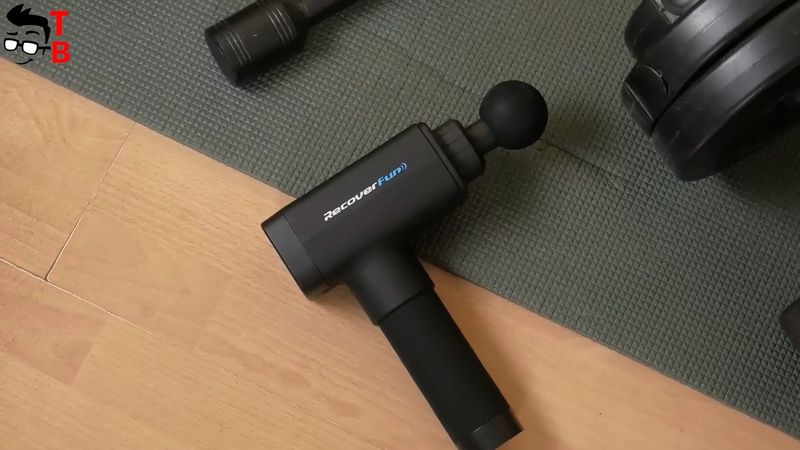 So, the price of RecoverFun T5 starts from $99.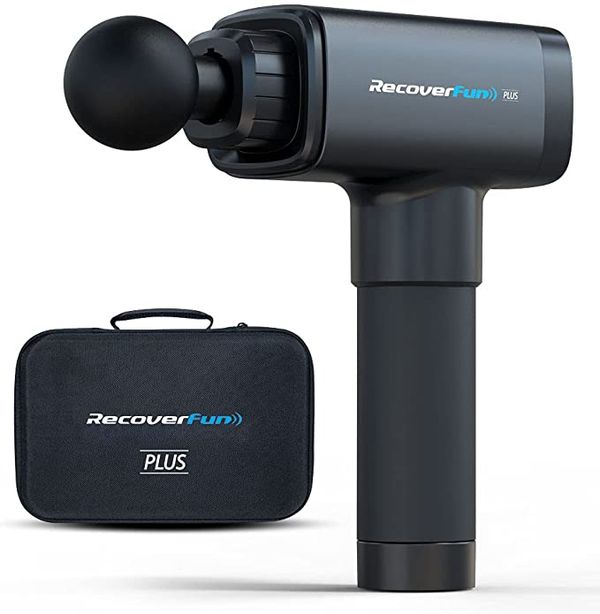 Recoverfun Plus Massage Gun - $10 OFF COUPON - Amazon
as of September 2, 2023 5:44 pm