Some weeks ago, the QCY brand from the Xiaomi eco-system released the new sports wireless earbuds – QCY T6.
One of the main features of these earbuds is ear hooks. Also, they have app support, long battery life, 12mm driver, and touch control.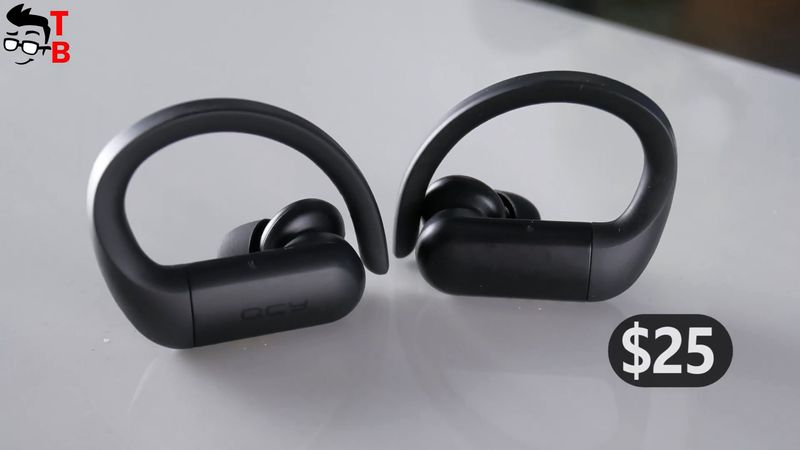 The price of QCY T6 on Banggood is $25. Is it a good deal? Let's find out.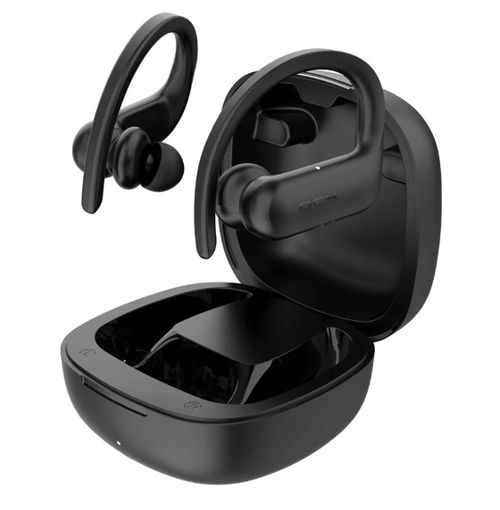 QCY T6 TWS bluetooth 5.0 Earphone - Banggood
as of November 25, 2023 3:43 pm
Unboxing
The earbuds come in a big box because they are large themselves. We will talk about the size a little later.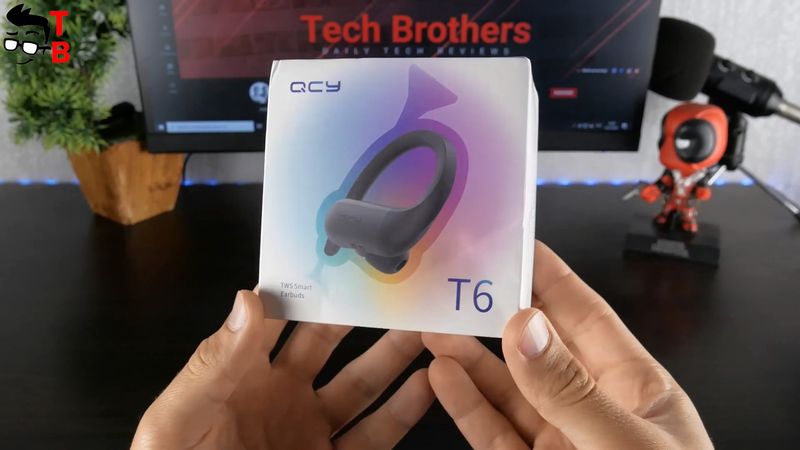 There is an image of earbuds, company logo, and model name on the front side.
Inside the box, I found a charging case with earbuds, micro USB charging cable, user manual, and extra eartips.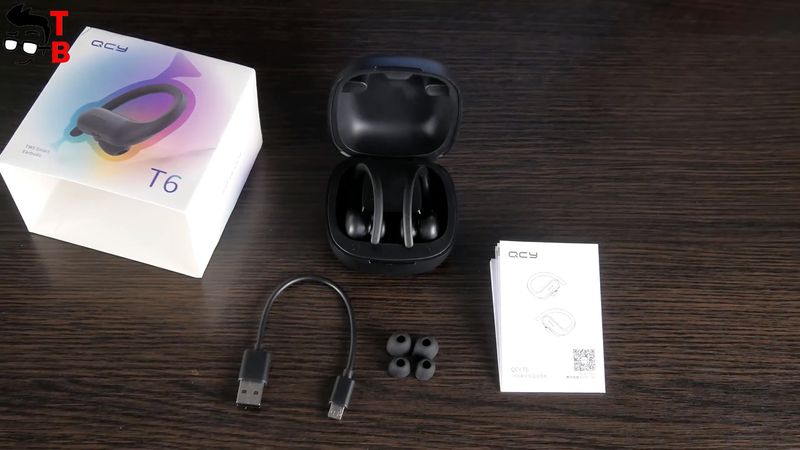 The first surprise for me is the micro USB cable. I understand that QCY T6 is the budget earbuds, but the micro USB port is a shame for 2020. Even budget earbuds of this year should have a USB Type-C charging port. This is the first drawback of QCY T6, and I hope the last one.
Design
Talking about the design, as I already said, the earbuds are very big. Last week we did a review about KZ Z1, and I told you that they had a big charging case. However, QCY T6 has an even bigger charging case. You can compare their sizes.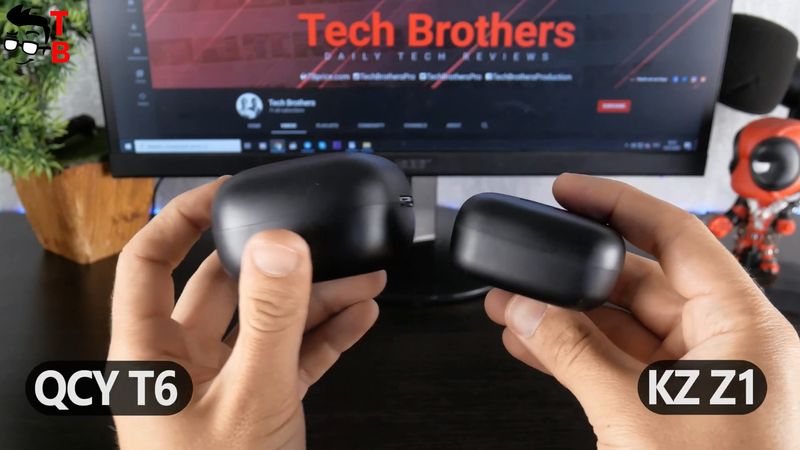 For comparison, this is a charging case of Redmi AirDots. It is more than two times smaller.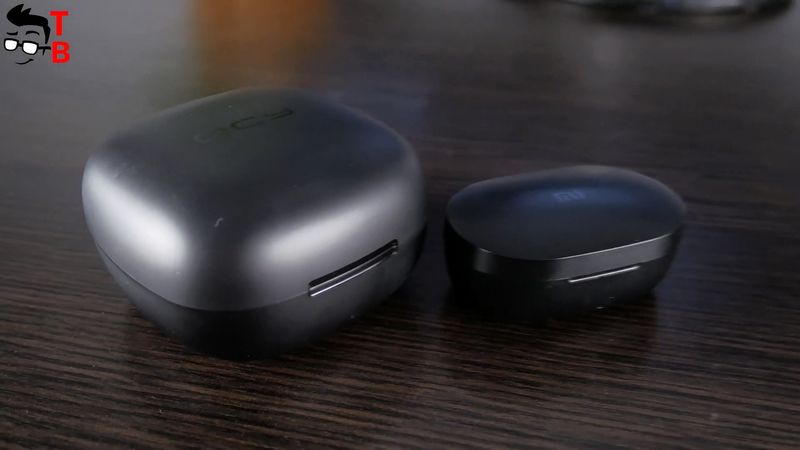 Of course, you can carry fit the charging case in the jeans pocket, but it is not very comfortable.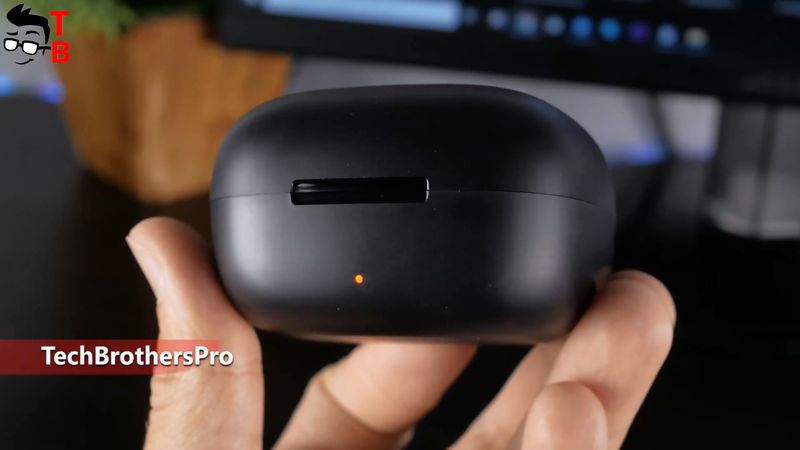 On the front, there is a battery indicator, and a micro-USB charging port on the back. I have already complained about the micro USB port.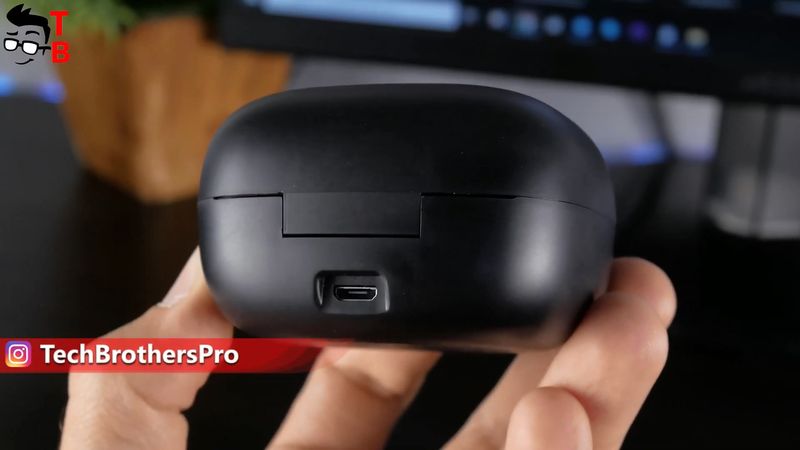 Inside the charging case, there are earbuds themselves. As you can see, they are also pretty big because of the ear hooks.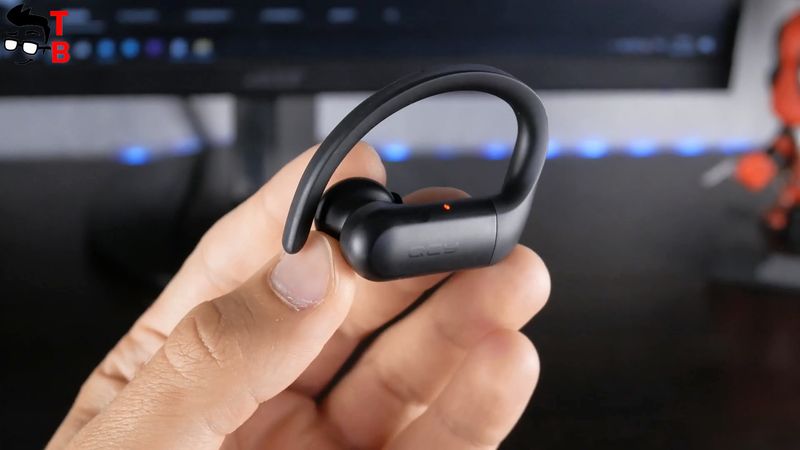 From the other side, the earbuds are lightweight – only 8.2 grams.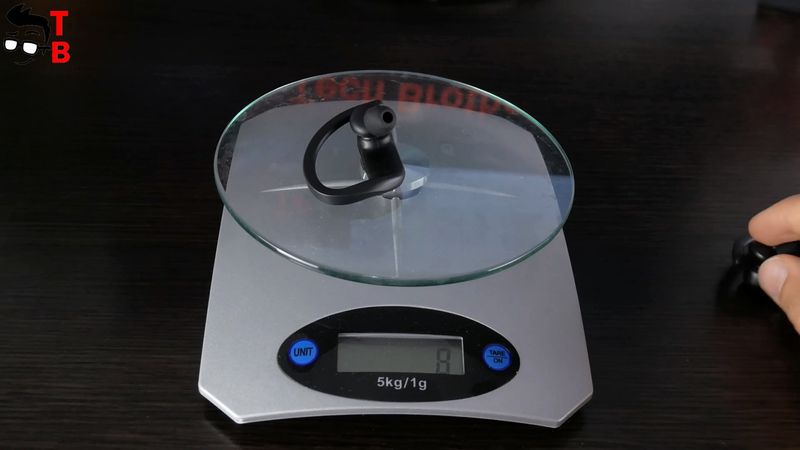 The ear hooks are very flexible, so it is almost impossible to break them.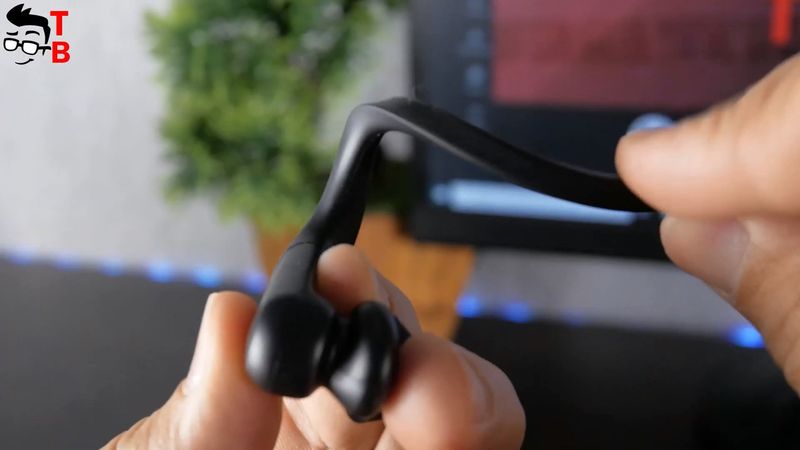 On the outside, there is an LED indicator and a touch button.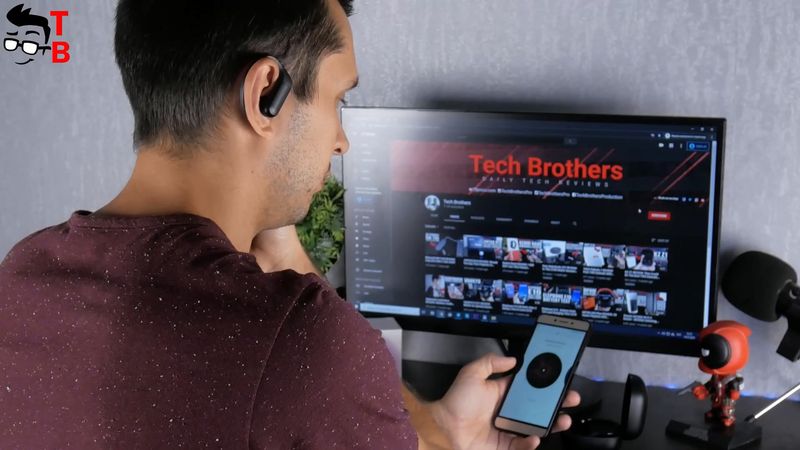 The earbuds in my ears look like this. By the way, I cannot say that QCY T6 provides excellent isolation, but it is not very important for sports earbuds. For example, when you are running in the street, it is better to hear the sounds around you, like the car horn.
In general, QCY T6 is very comfortable, and they really don't fall out.
Connection
QCY T6 uses Bluetooth 5.0 for connection with other devices.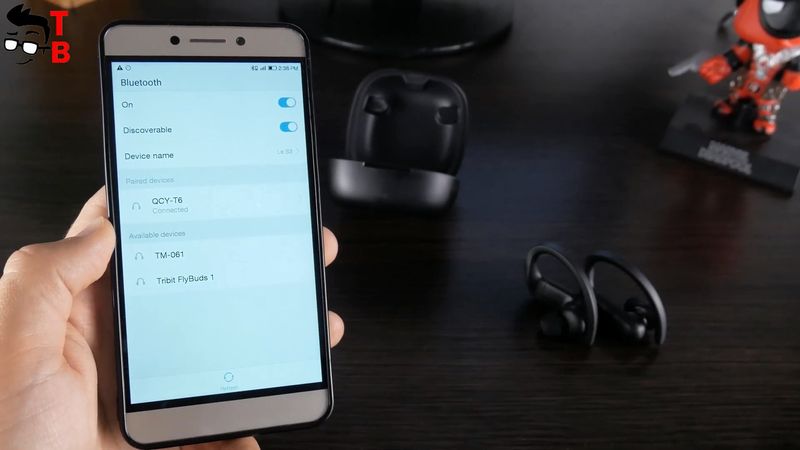 They are paired like any other wireless earbuds. First, you need to take them out of the charging case, and they go to Bluetooth settings on your phone and choose QCY T6. That's all!
Control
The earbuds have the standard set of control functions, such as play/pause the music, switch tracks, call voice assistant, answer or reject the phone call.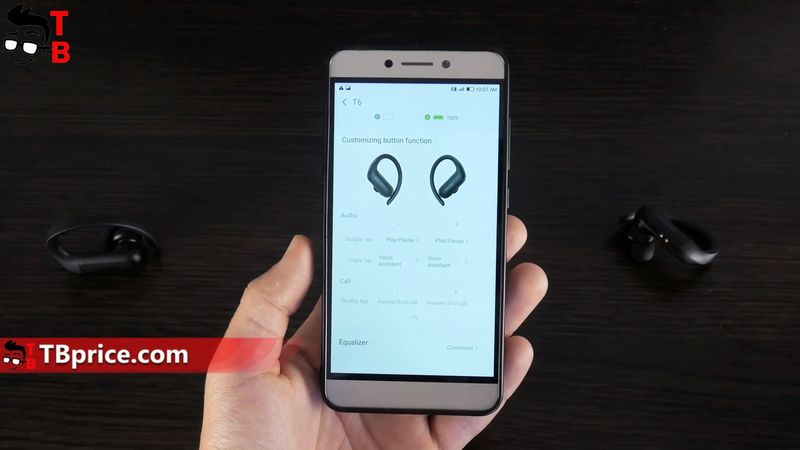 Unfortunately, there is no volume control.
App
The next feature of QCY T6 earbuds is an app on Android and iOS devices.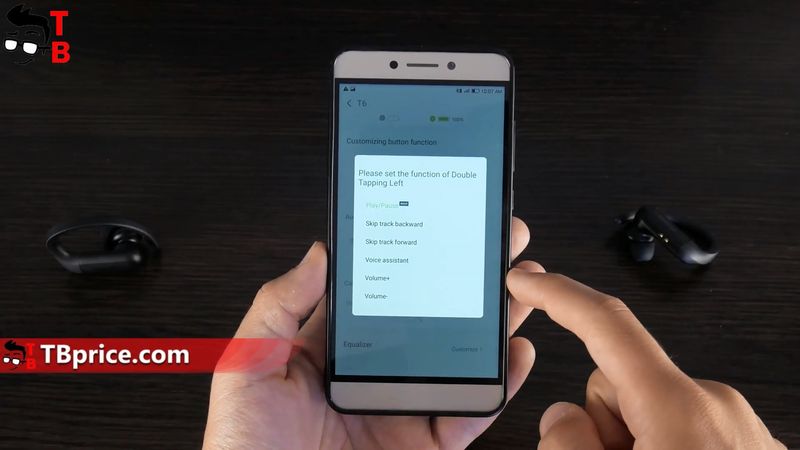 The application has an interesting pairing animation. Also, you can change the control functions, for example, answer the call with a single tap instead of double-tap.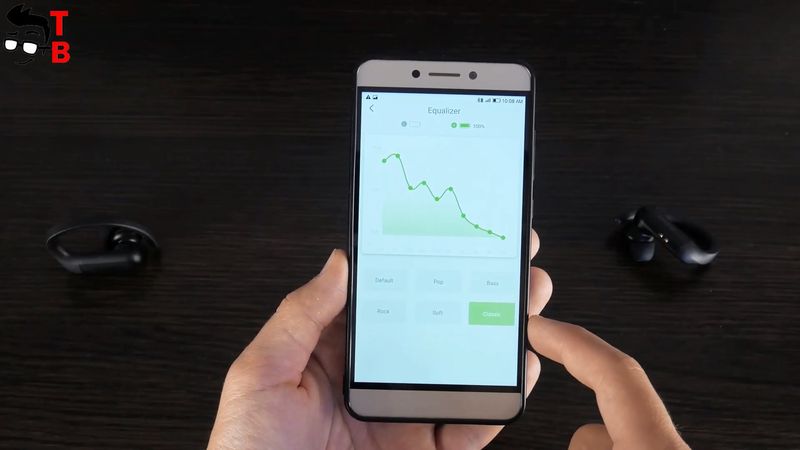 There is a built-in equalizer, so you can adjust treble, midrange, and bass.
Sound Quality
As I already said at the beginning of this video, new headphones are equipped with a 12mm dynamic driver. The bigger driver, the better sound. Most budget earbuds have 5-7mm drivers, but here we have a 12mm driver. That's very good.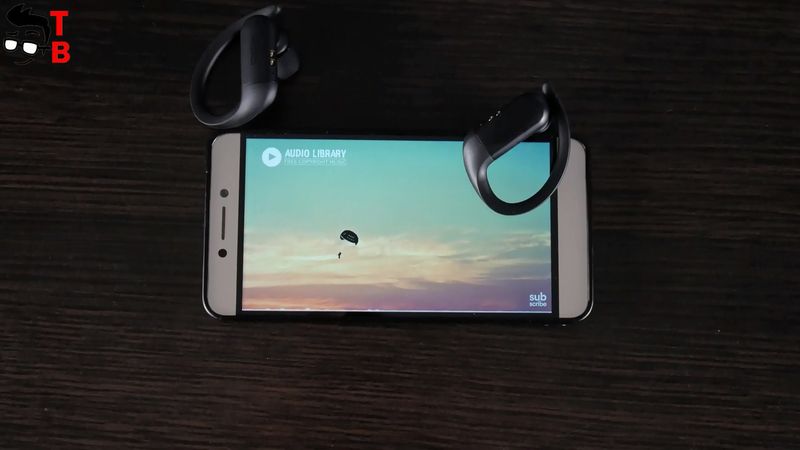 I don't think you will listen to the high, medium, or low frequencies when you run or exercise in the gym, but the sound quality is good.
Battery
As for the battery life, the manufacturer promises 6 hours on a single charge. You can also use the charging case to charge the earbuds four times.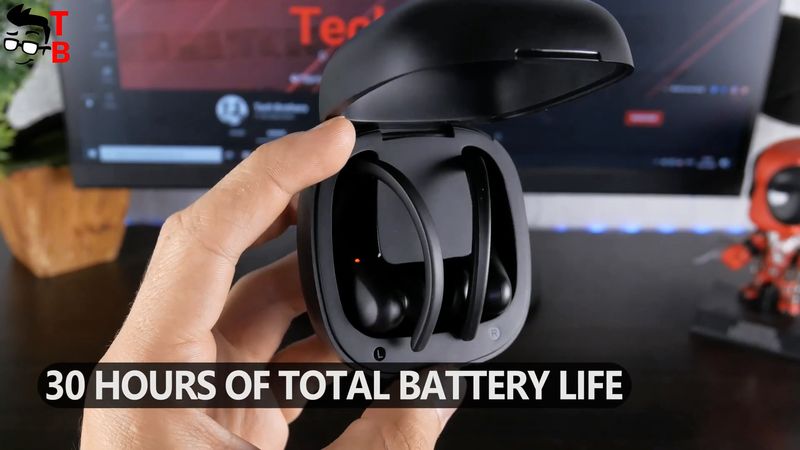 The total battery life is about 30 hours.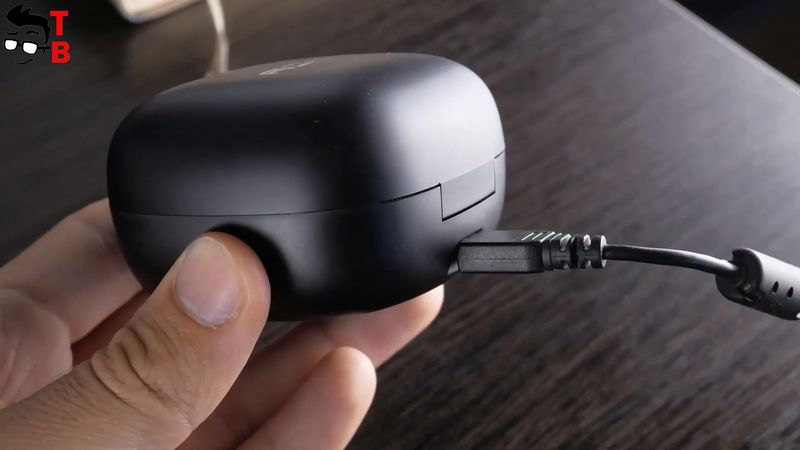 Actually, this is the standard battery life for modern TWS earbuds. However, QCY T6 is much bigger than other wireless earbuds, and I expected a longer battery life.
Conclusion
So, if you are looking for sports wireless earbuds, then QCY T6 is really good. They cost only $25 but have reliable ear hooks, good sound quality, battery life, and app support with a built-in equalizer.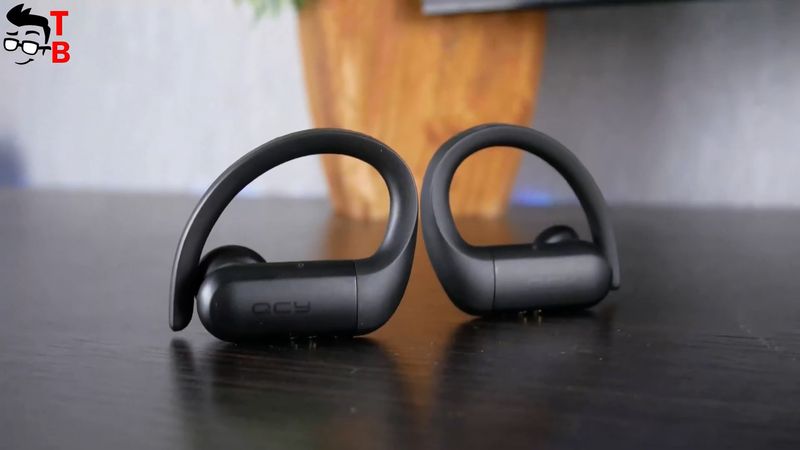 However, I cannot recommend them for everyday use, because the charging case and the earbuds themselves are quite large. At the same time, battery life and sound quality are almost the same as other budget earbuds.
QCY T6 is only for sports.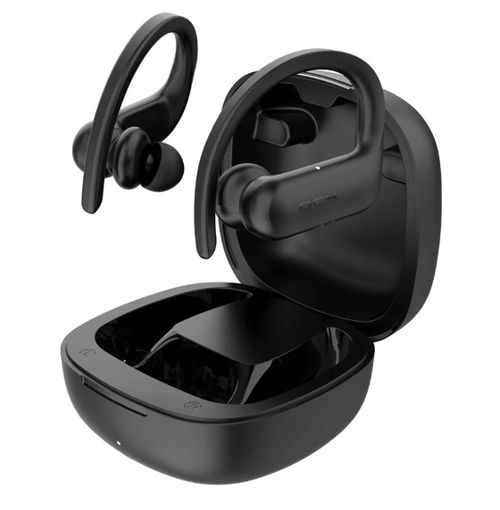 QCY T6 TWS bluetooth 5.0 Earphone - Banggood
as of November 25, 2023 3:43 pm