You know that electric bikes with fat tires are very popular because they can be ridden on any road, both flat and country roads, for example, PVY Z20 Plus and PVY Z20 Pro. However, the problem with fat tires e-bikes is that they are quite heavy. In addition, they usually have small 20-inch wheels.
If you're not a fan of fat tires bikes, then you should take a closer look at the new PVY H500 Pro. It is a mountain bike that doesn't even look like an electric bike at first glance. That's because the battery is seamlessly integrated into the frame.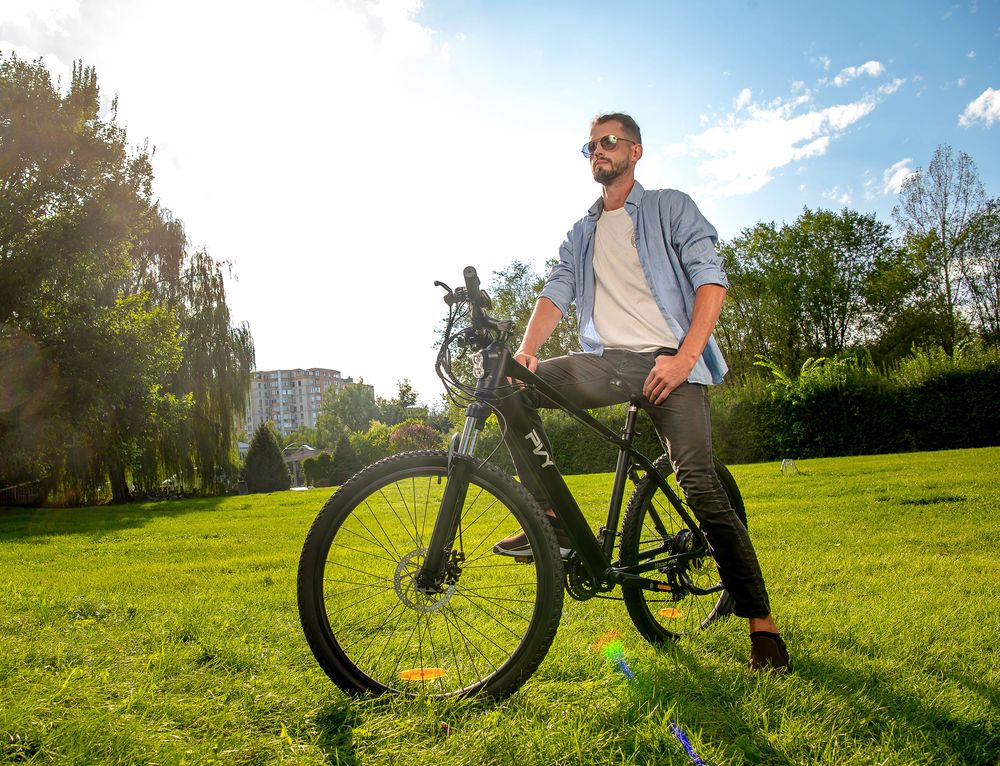 In addition, the PVY H500 Pro features 27.5-inch tires, and you won't find those on bikes with fat tires.
Let's talk about other features of the new PVY electric bike.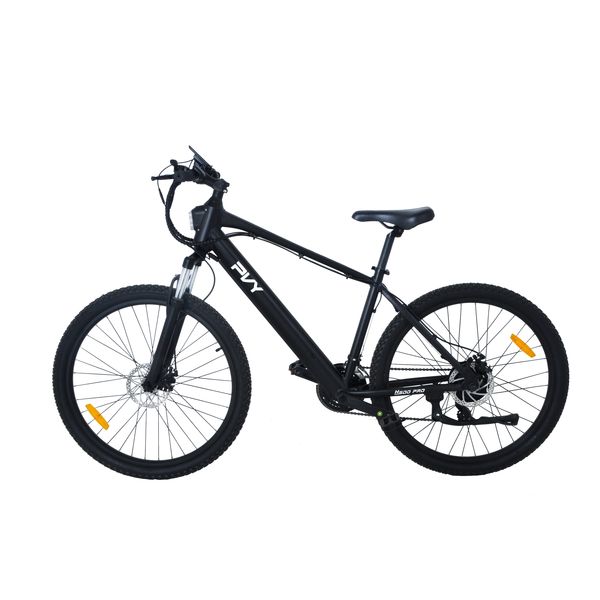 PVY H500 PRO - EU Warehouse
as of November 22, 2023 6:57 pm
Design
So, the PVY H500 Pro is a mountain electric bike, so it has large 27.5-inch tires. They are 2.1″ thick and made of highly abrasion-resistant rubber material. This makes the bike good for riding on rugged mountains and flat city roads.
The frame of the PVY electric bike is made of an upgraded 6061 aluminum. It is a strong and lightweight material, that is why most electric bikes use aluminum frames.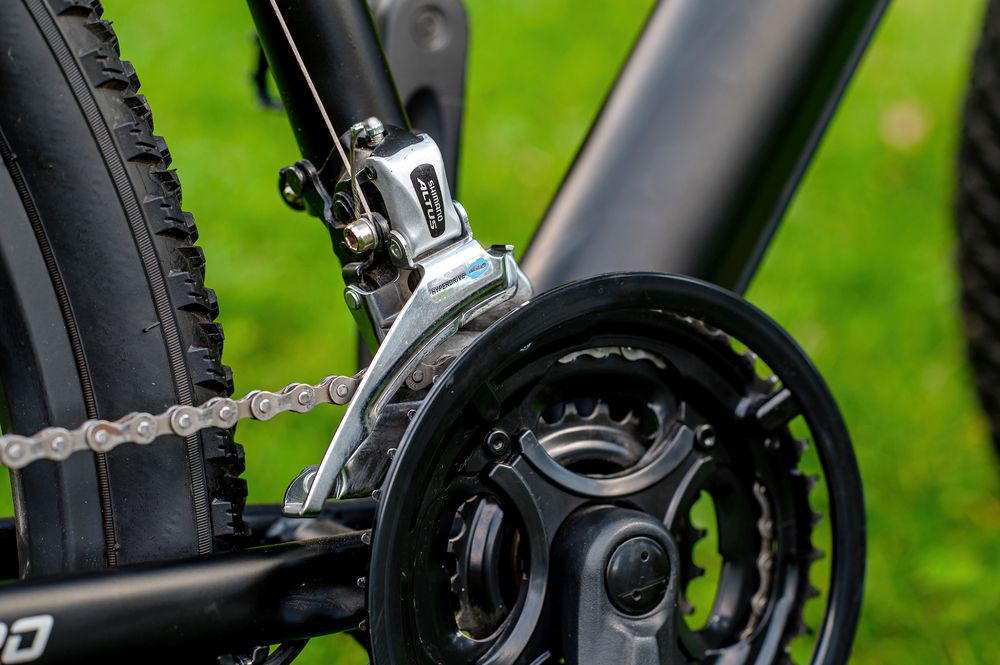 By the way, the crankset of the PVY H500 Pro is also made of aluminum. That's very good.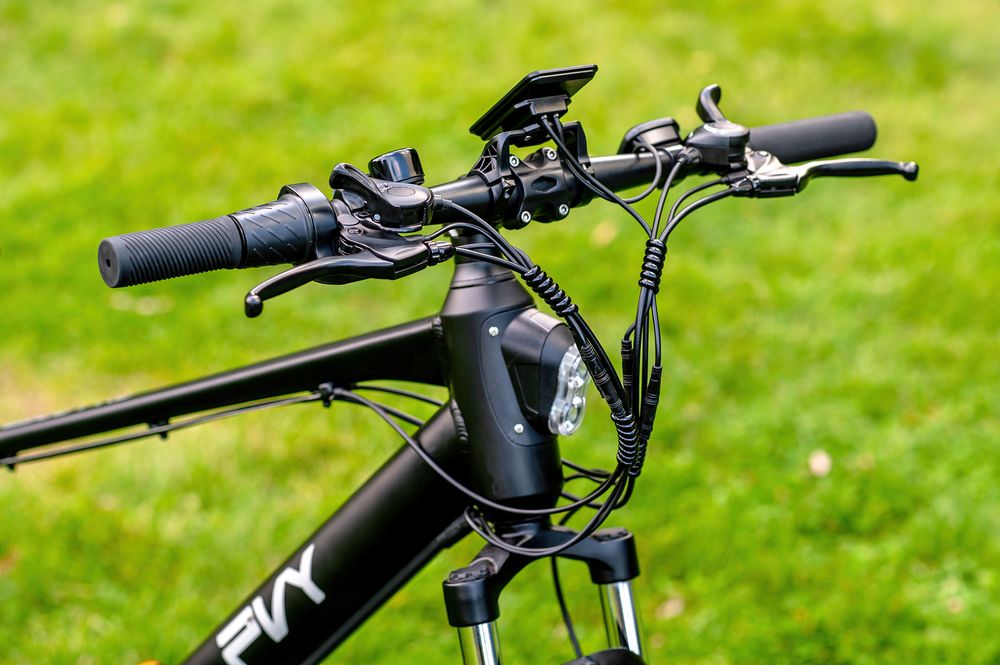 Then we can see a hydraulic shock absorber on the front fork. This provides a more comfortable off-road riding experience. However, when riding on a flat road in the city, it is possible to lock up the suspension.
There are mechanical disk brakes on the front and rear wheels.
Transmission
The PVY H500 Pro is equipped with a 21-speed Shimano transmission system. 3 front gears and 7 rear gears provide a comfortable ride uphill or in a straight line.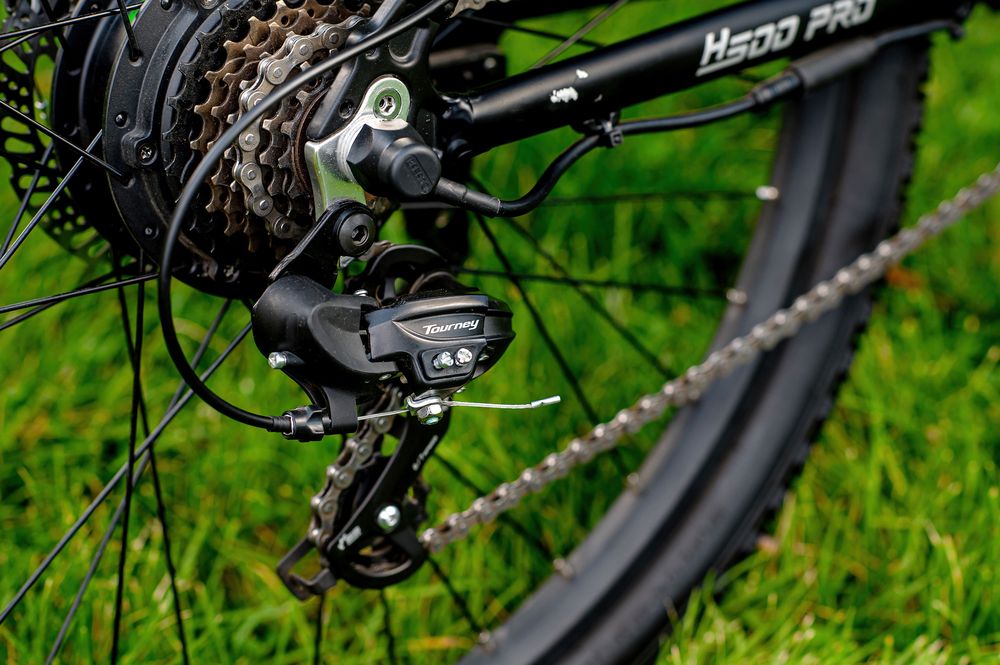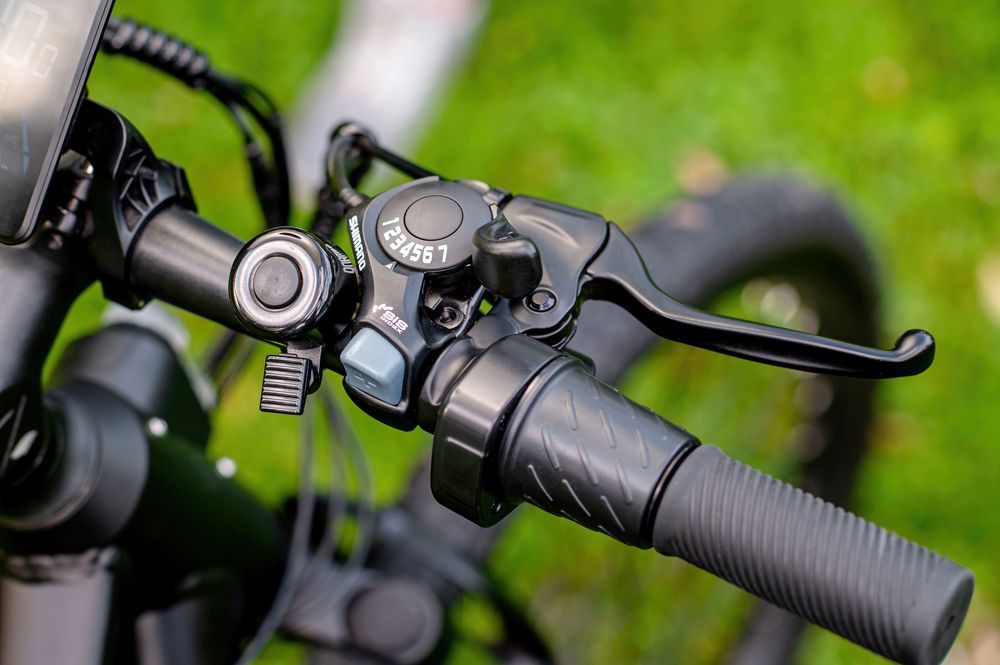 Headlight
Of course, the new electric bike has a headlight, but it is not a simple one. You can adjust the headlight with the LCD display.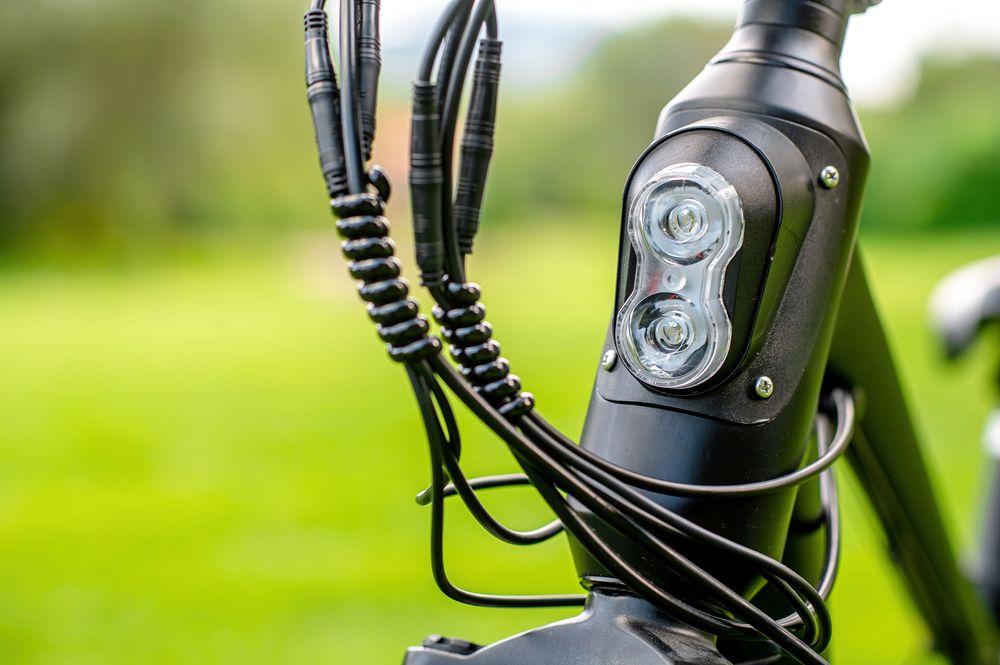 LCD Display
By the way, the LCD display is colorful, and it is IP66 waterproof. Overall, the electric bike has IP66 water protection, so you can ride it in the rain.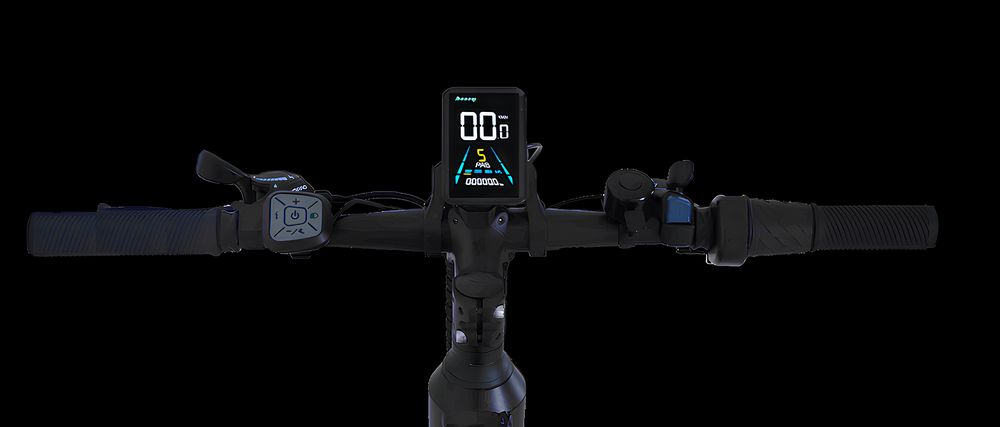 Motor
When it comes to the motor of the PVY H500 Pro, it is 250W. I know that most fat-tire electric bikes have 500W or even 750W motors, but the PVY H500 Pro is a mountain e-bike, and I think it's designed for you to pedal all the time. The motor just helps you.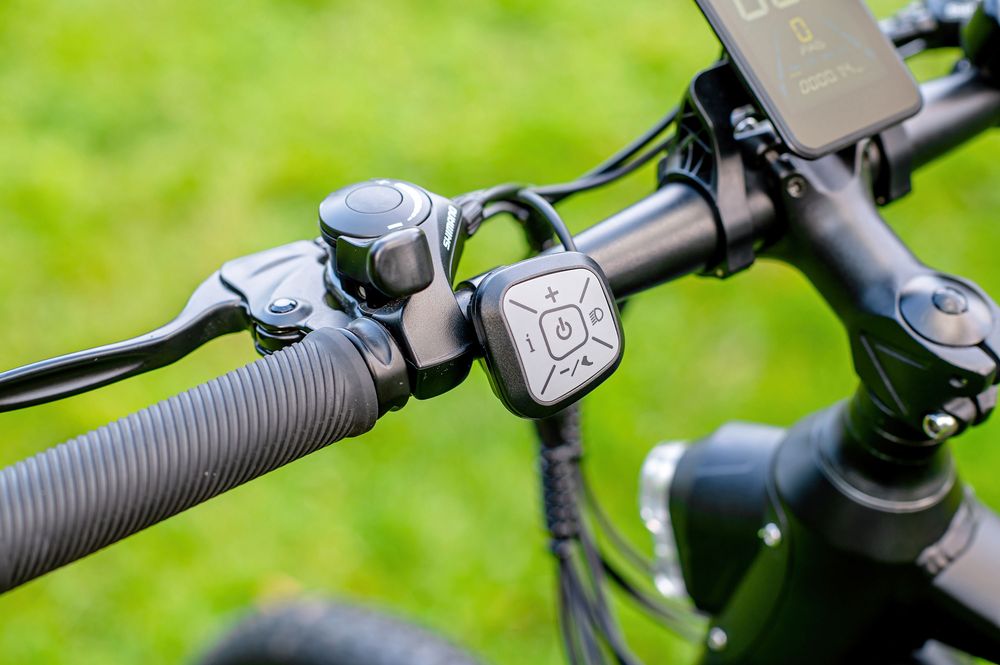 There are 5 pedal assistance levels available on the new e-bike.
In my opinion, 38N.m torque is enough to ride up a small hill.
Battery and Range
As for the battery, it has a capacity of 10Ah 36V. The maximum range of the PVY H500 Pro electric bike is 90km, but it's in pedal assist mode. So far, I can't tell you about the range in pure electric mode.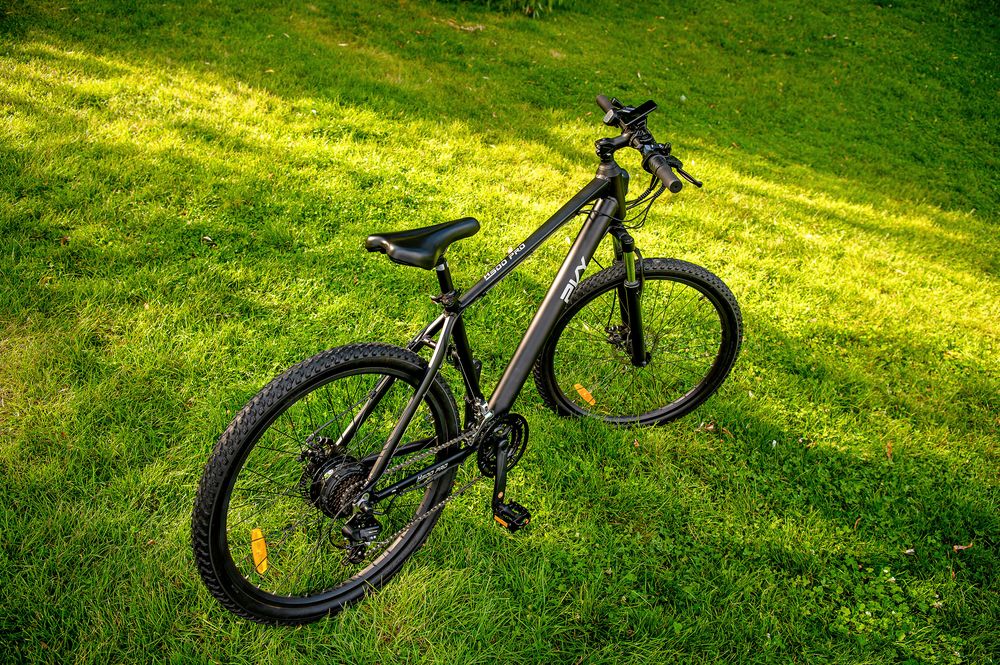 Price
You know, I think a bike is meant to be pedaled, and a motor helps you climb hills, or when you're really tired.
The PVY H500 Pro features a great 21-speed transmission system, so you can pedal even without the motor's power. Nevertheless, when necessary, the motor will help you accelerate up to 25km per hour, and if you unlock it – even more.
For the price of 899 euros, the PVY H500 Pro is a very interesting mountain electric bike. Hopefully, we'll get a chance to test it out on our Tech Brothers channel.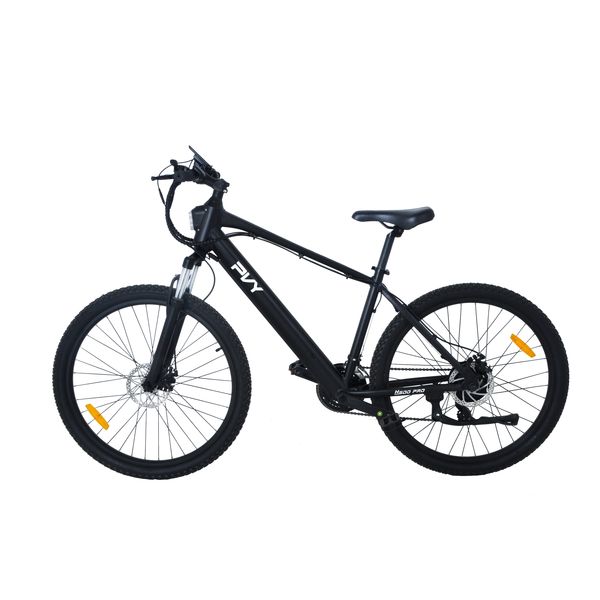 PVY H500 PRO - EU Warehouse
as of November 22, 2023 6:57 pm